Bill Scott of California never could have predicted that a friendship developed over a love of ham radios would lead him to one day saving a life.
He has been an amateur radio operator for over 40 years now. In that time, he's been able to connect with countless people across the world — and has even contacted the Space Station!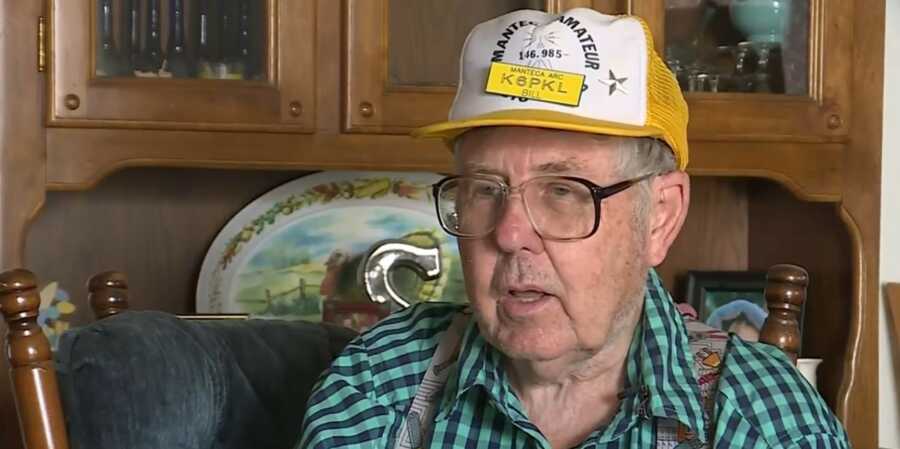 While he's technically an amateur, he takes his hobby very seriously. No matter where he goes, his small radio comes with him.
"On Saturdays, I'll hear check-ins from just about every part of the world," Bill said.
Part of the appeal in using a radio like this one is that you're able to befriend people across the globe. But this licensed-required passion project is so much more than a fun way to communicate.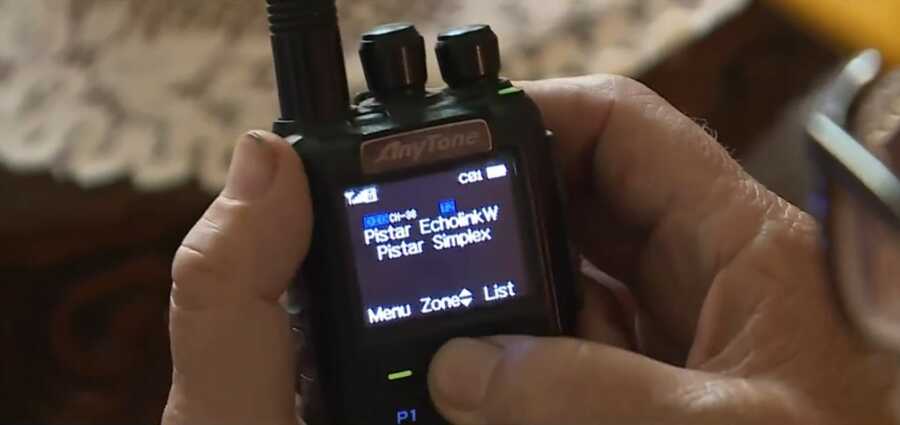 Ham radios don't require an internet connection or a cellphone network, making them incredibly useful in times of emergencies when other forms of communication are no longer an option. That includes natural disasters such as Hurricane Katrina.
Bill has had his fair share of emergency calls, but a call to his home phone in June 2021 became one of his most unexpected contacts yet. The voice on the other end sounded familiar, but it was difficult to understand the man.
"It was all kind of skewed and everything," Bill said. "I thought it was a prank call at first and so then after we finally established, he said, 'You are an amateur radio operator,' and I said, 'Yeah,' then it all started coming together."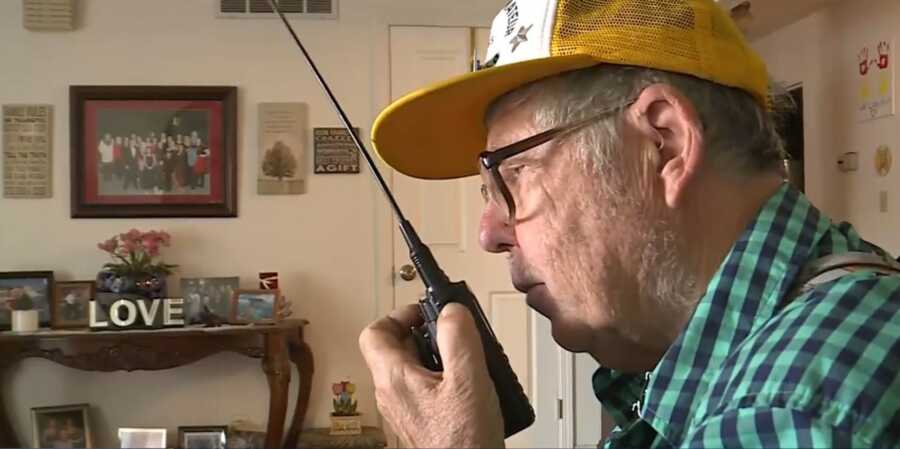 The caller was his friend, Skip Kritcher, a fellow radio amateur in Myrtle Point, Oregon, whom he'd met through their shared hobby. Skip had fallen on the floor and needed help, but he accidentally called Bill instead.
This story originally appeared on InspireMore.
"I couldn't see the numbers too good on the cellphone," Skip said. "I wound up pushing the button and calling Bill."
Thankfully, Bill's wife Sharon heard what was going on. As a retired nurse of nearly 60 years, she recognized what was wrong with Skip.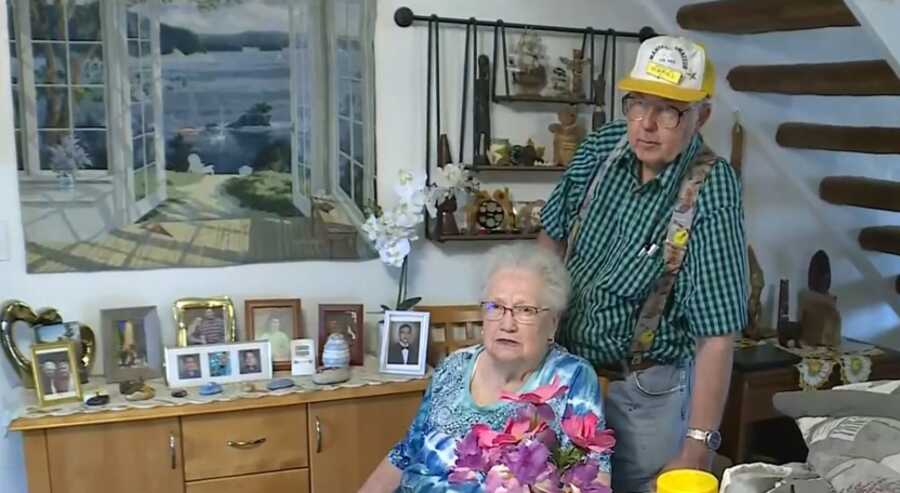 "The speech that he had was slurred and my husband couldn't seem to keep him on task. He was skipping all over and confused," Sharon said.
In the middle of figuring out that Skip was having a stroke, their call dropped, so Bill and Sharon immediately called 911. Because they had been to Skip's house before, they were able to help direct first responders. Miraculously, they arrived just in time.
"She [a relative of Skip] said that the EMT told her he would've died within a couple of hours," Sharon explained.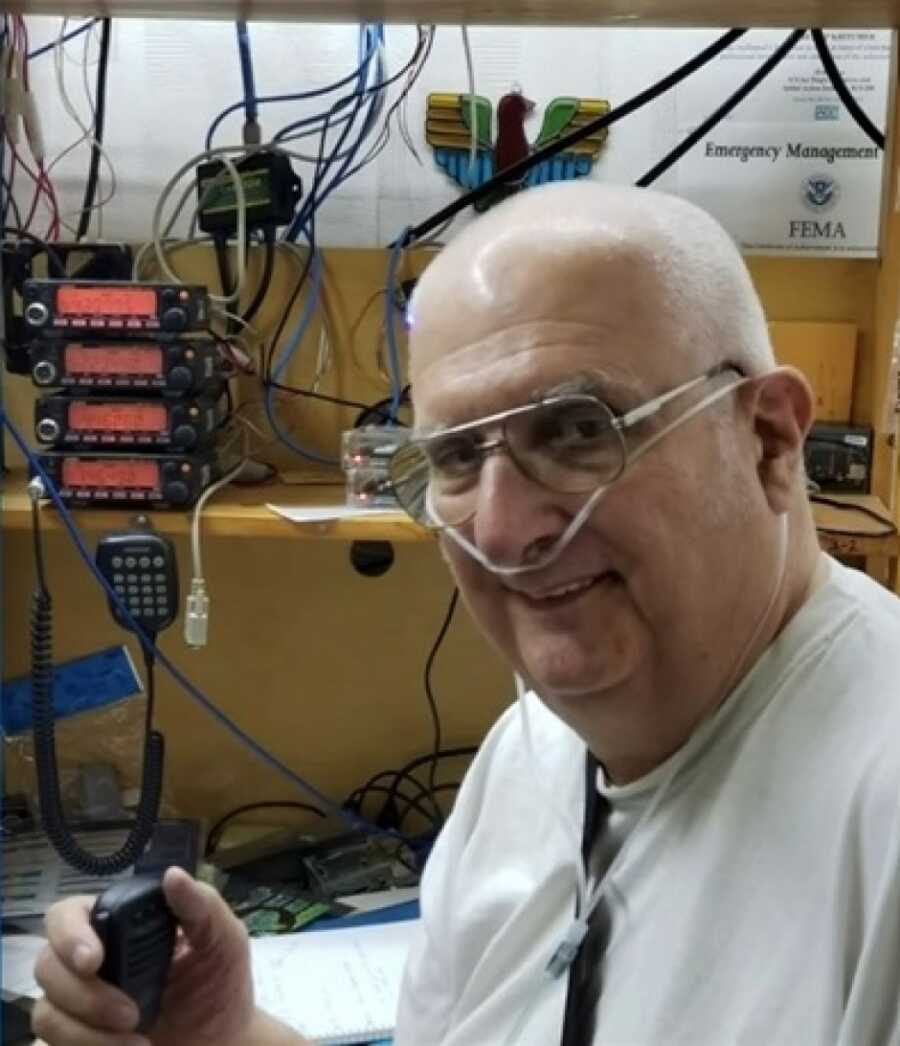 Skip still has impaired vision as he recovers from the stroke, but overall he's doing well. Of course, he is still communicating with the friend who saved his life.
"It's pretty awesome, they are great people you know," Skip said. "I'm just glad I called them."
What an incredible chance rescue!
This story originally appeared on InspireMore. Submit your own story  to Love What Matters here, and be sure to subscribe to our free email newsletter for our best stories, and YouTube for our best videos.
Read more stories here:
'It's been hard to place my feelings lately. But as I sat in my car, tears streaming down to Faith Hill's 'Where Are You Christmas' on the radio, I finally understood.': Woman shares magical reminder 'not even 2020 can take away the love in our hearts'
After Grandpa Suffers Stroke, Bride Travels 800 Miles To Bring Wedding Dance To Him
'We eloped. 3 weeks later, my wife said her stomach was bothering her. 'I need to call 911! I screamed. Her words became jumbled, her face contorted.': LGBTQ+ newlywed details sudden journey with stroke, Moyamoya disease
Camera Captures Heart-Stopping Moment Choking Infant Is Rescued
Do you know someone who could benefit from reading this? SHARE this story on Facebook with family and friends.