Life With Cystic Fibrosis
"As a little boy living with a rare terminal condition, I inspired others with my hope and perseverance. As a young adult fresh out of college, I was faced with the grim reality… I would not make it to 30 without a miracle.
You may know who I am. I have cystic fibrosis (CF), and when I was diagnosed in 1993 — with the genetic condition filling my lungs with thick, sticky mucus — I graced the cover of Sports Illustrated with my dad, Boomer Esiason. At the time, he was in the peak of his NFL career. 'A Quarterback's Crusade' is what the Sports Illustrated cover story was called, and it detailed my dad's mission to find a cure for the condition surely going to take away his son, me.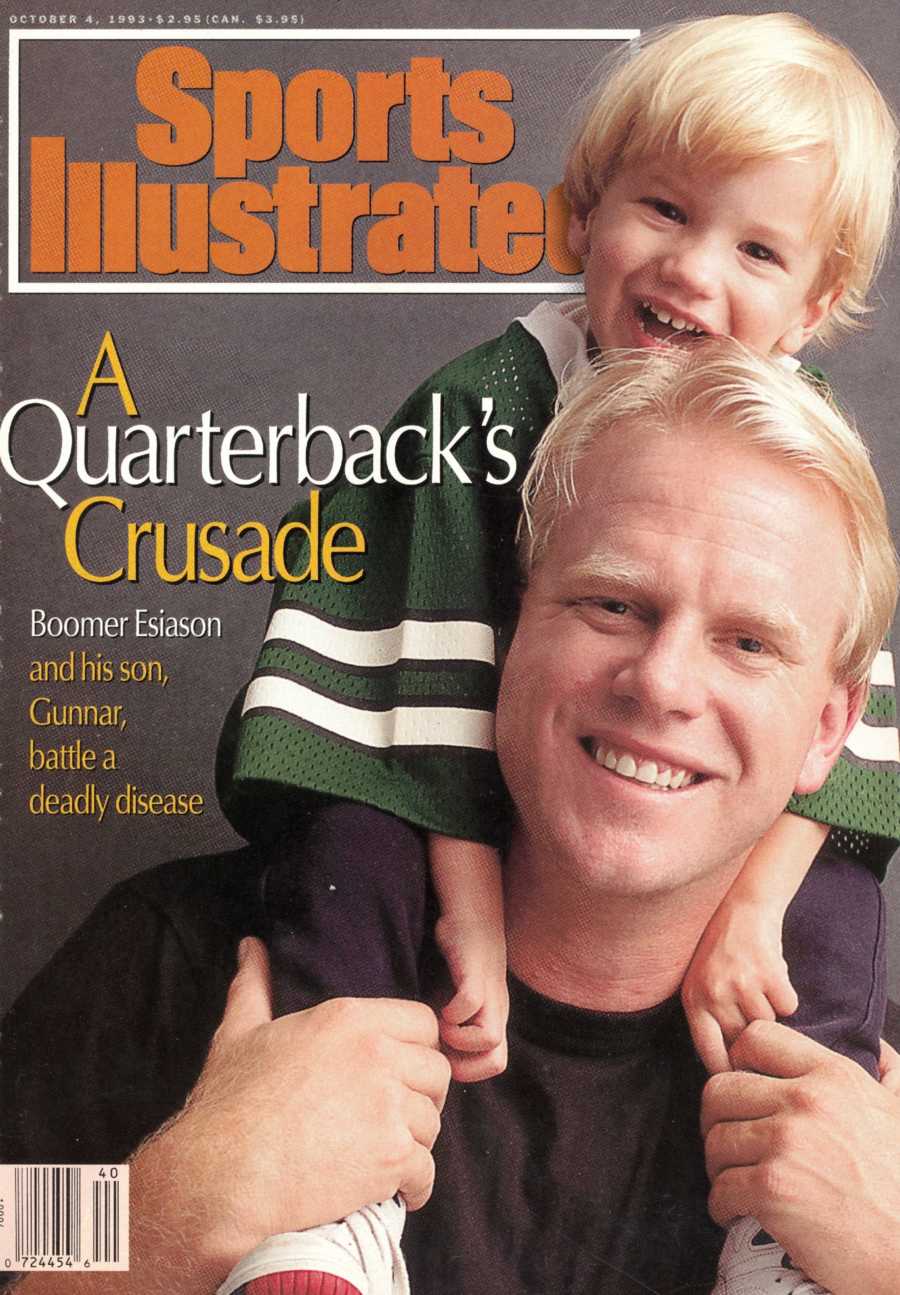 The hope and optimism portrayed in the Sports Illustrated article all but faded a mere two decades later.
In 2013, just after I graduated from Boston College, I began slipping towards end-stage illness.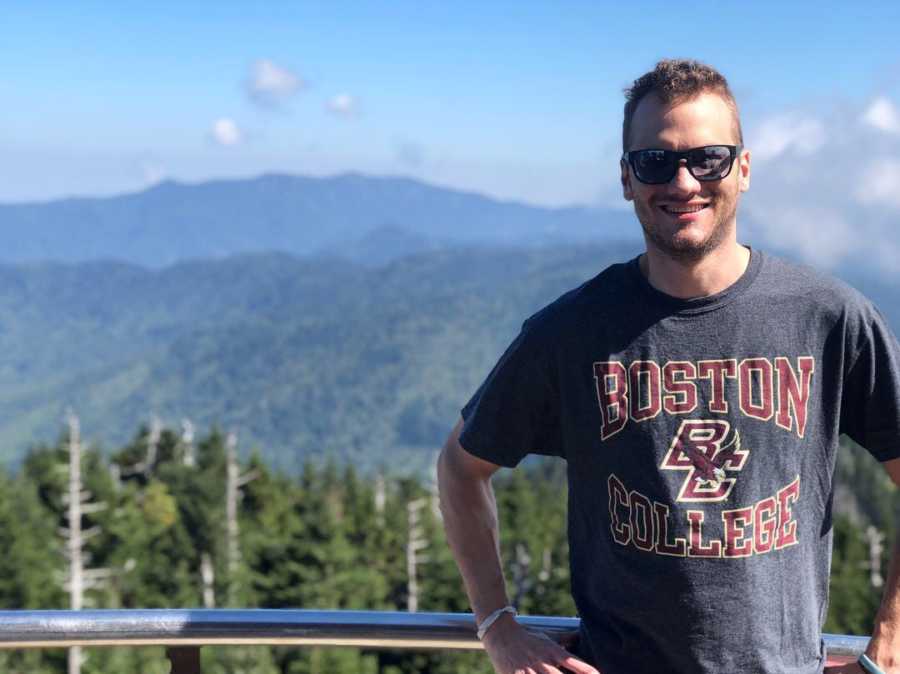 Cystic fibrosis is a killer because of the spread of antibiotic-resistant bacteria in our lungs. Drug-resistant bacteria infiltrate our lungs and settle in the thick, sticky mucus inside our airways. I was not immune to the malady taking life away from so many people with CF. As time went on, I lost the ability to use one antibiotic after the next, as the bacteria taking over my lungs evolved to be more and more stubborn.
The drug-resistant respiratory infection comes with fever, increased cough, aches, pains, fatigue, shortness of breath, and occasional hemoptysis and pneumothorax or, more commonly, coughing up blood and collapsed lungs. Over time, the infection leads to a steady loss of lung function. These are all symptoms I had been prepared for from years of living with CF.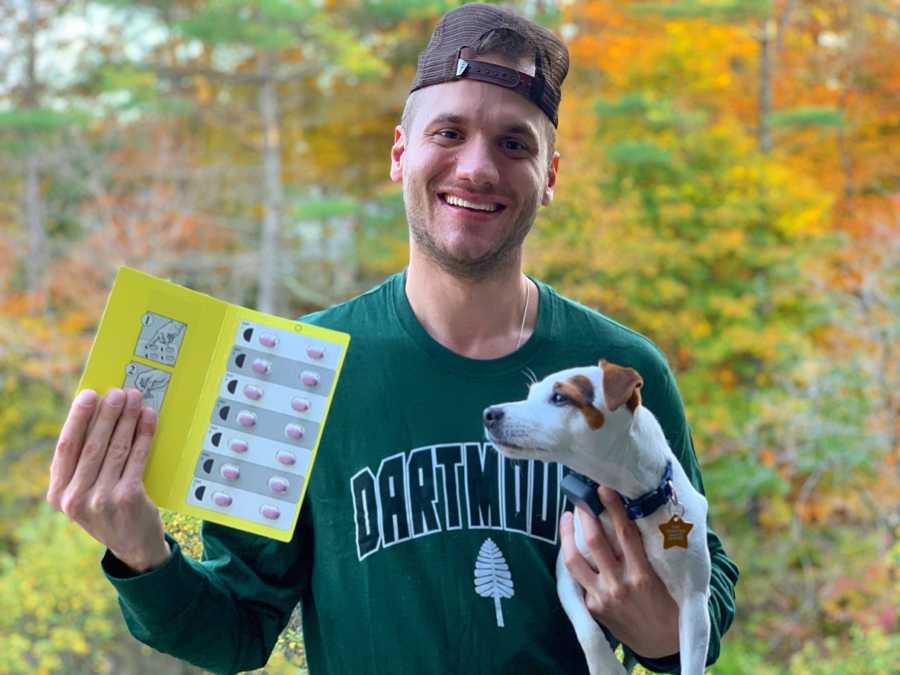 What no one prepared me for, however, was crippling loneliness.
I was 22 years old and feeling lonelier by the day, as my disease progressed faster than I could have ever imagined. I was stuck at home, forced to give up full-time work, while my friends were starting their careers and relationships. I was in and out of the hospital and operating room as the world continued to spin without me. I was hardly sleeping, despite all the fatigue. I often woke up in the middle of the night, thanks to an incessant, watery cough. These coughing attacks were sometimes so violent I would rush to the bathroom and vomit.
The Reality Of End-Stage Illness
One day in particular, I broke. I was working as a part-time high school football coach on Long Island. I was about to head to football practice when I couldn't start the car. Reality struck me, and I confronted my life without a future. I was heading towards end-stage illness, disability income, and an eventual end to my fight.
I cried and cried. My mom saw it happening through the kitchen window and rushed to me in the driveway. She hugged me and then looked me in the eye.
Her eyes told me everything she wanted to say, 'I won't let you die, Gunnar.'
I still think about that hug. It reinvigorated my outlook on life.
From there I bore the brunt of the healthcare system. For the five years following my college graduation, I went through almost two dozen medical procedures, all the while spending more than a cumulative year on intravenous antibiotic therapy. We did everything we could to stabilize my health and to give me a chance to live.
Each trip to the hospital served as an indefinite pause on my life. The visits to interventional radiology, the bronchoscopy suite, and inpatient units, brought on a renewed bout of anxiety — deepened each time I slipped into a new hospital gown. These interruptions stunted my professional growth and further isolated me from the dreams I had growing up.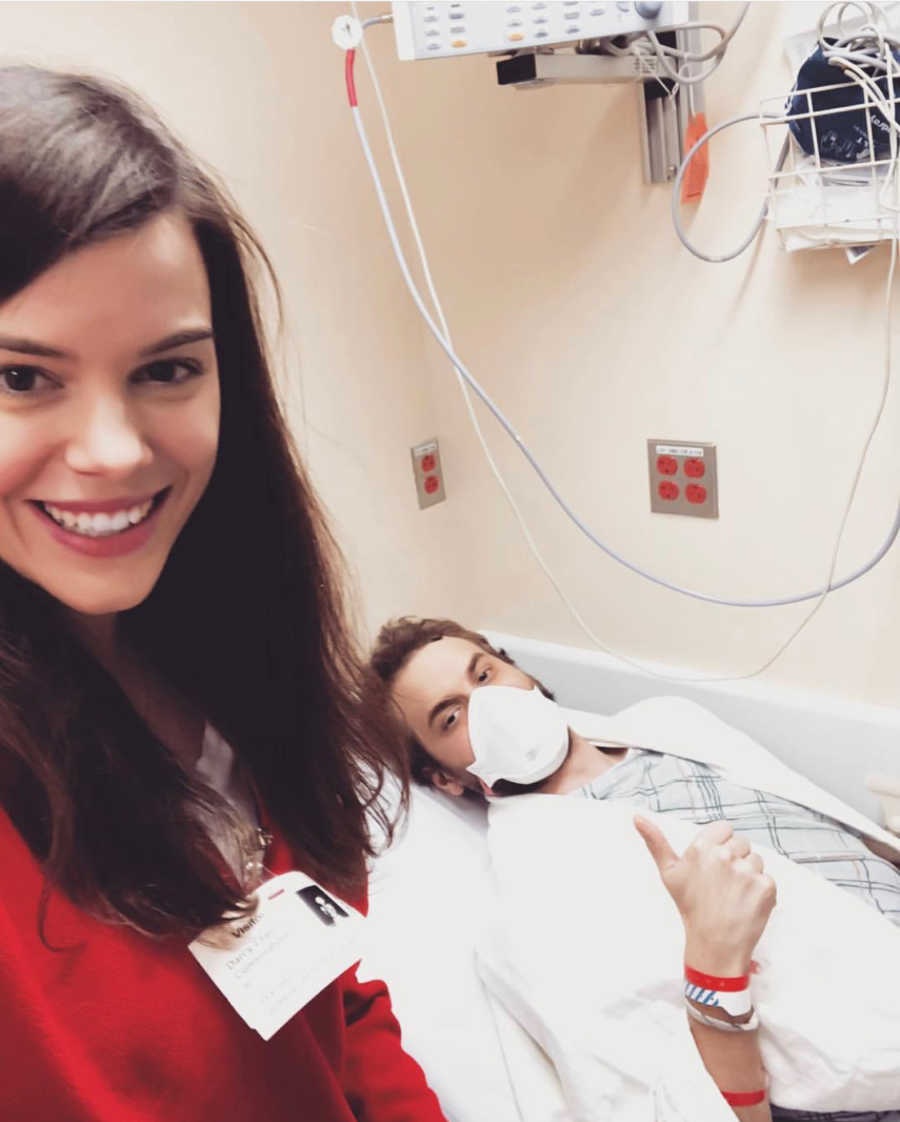 Basic science and biopharmaceutical innovation were slowly catching up to those of us who were barely hanging on to the faintest glimpse of life.
A Life Changing Clinical Drug Trial
Then it finally happened. In 2018 everything changed. I had the opportunity to play an active role in science when I was offered a spot in a pivotal phase III clinical trial for a drug we called 'the triple combo' for its various components. My life changed in a matter of days.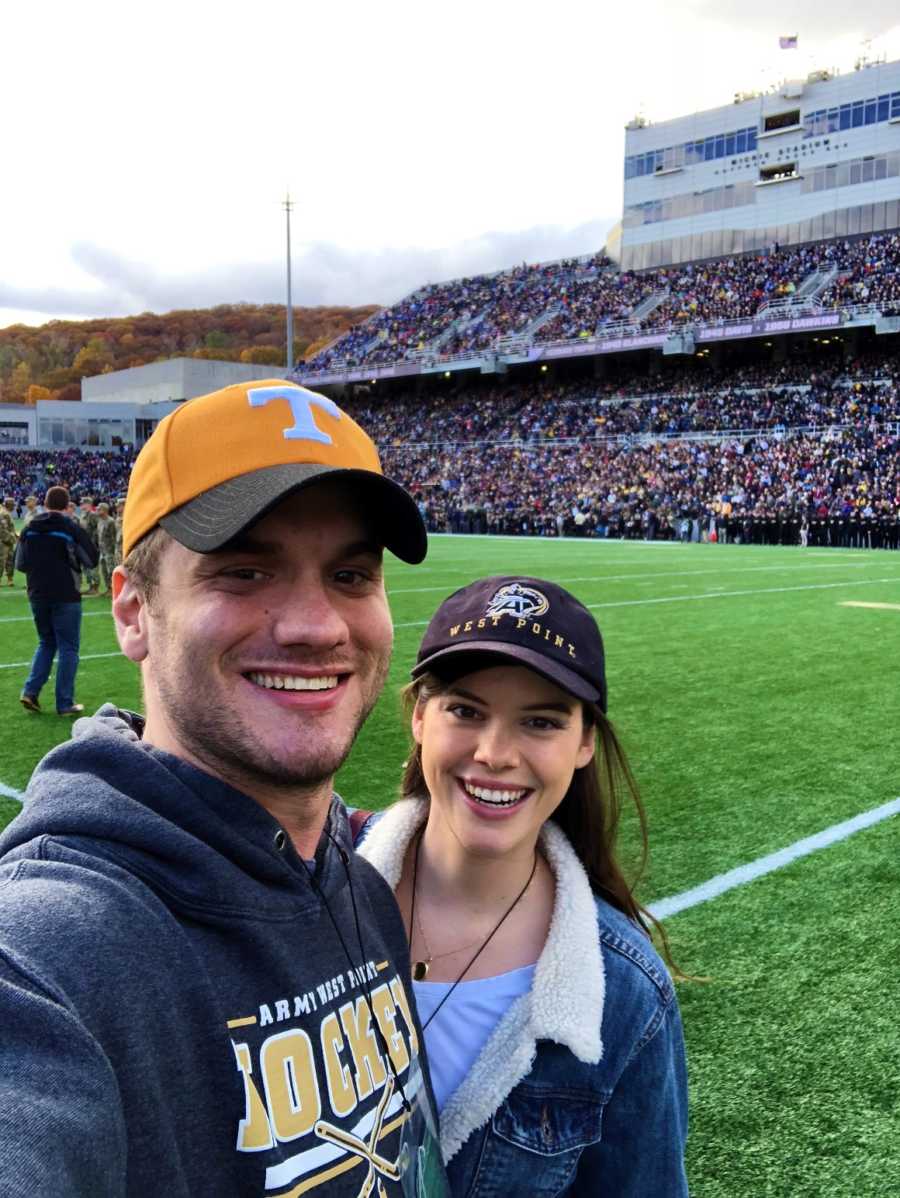 The FDA approved the triple combo, now named Trikafta, in October 2019, about a year and a half after I first dosed. It is among a new class of medications called CFTR modulators, which are precision drugs designed to correct the underlying protein dysfunction at the heart of cystic fibrosis.
Trikafta is not a cure for cystic fibrosis, but it works so well mostly-functional CFTR allows me to sleep through the night, take a deep breath when I wake up, go through my days without a persistent cough, and look ahead at the rest of my life, alongside my girlfriend Darcy and my dog Blink.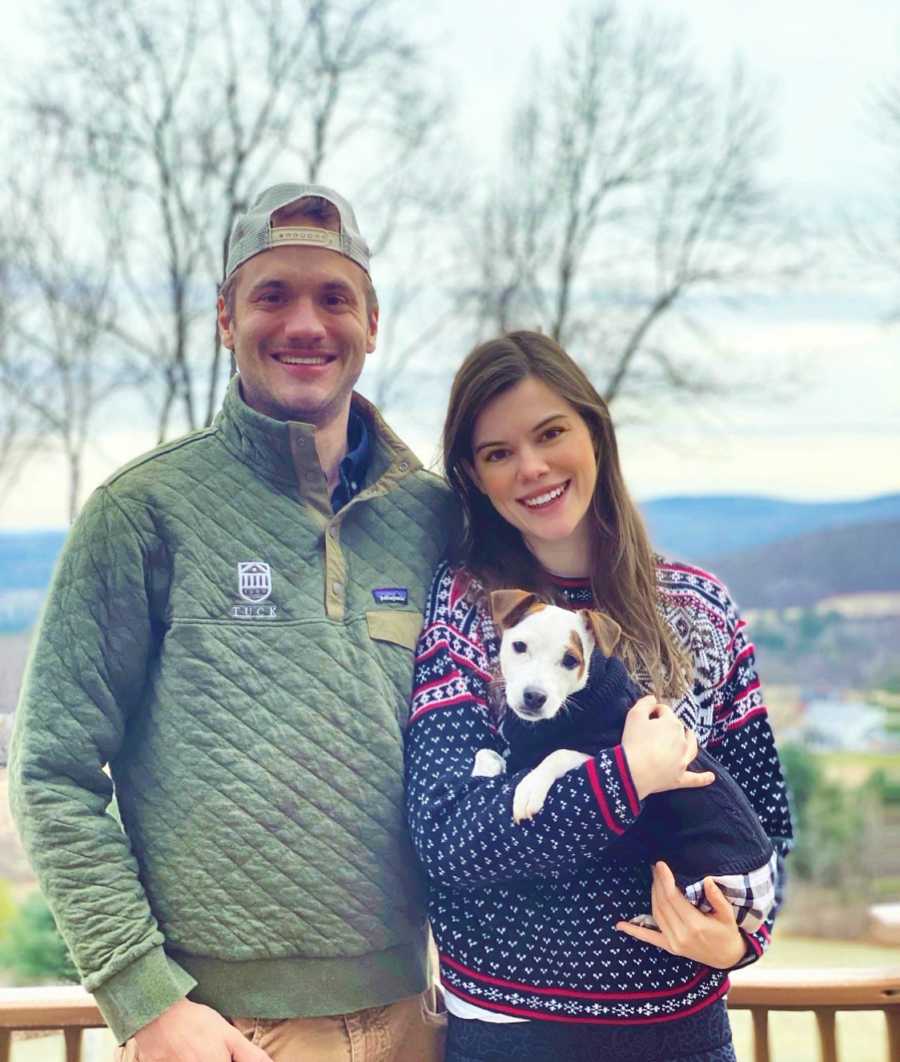 Trikafta brought on my first gain in lung function in over a decade.
Peak mortality for people living with CF occurs in the late 20s and early 30s, with the median age of death for patients at about 31 years old. Just as I work my way through this age range, my health has improved so rapidly I've had to reinvent myself.
Instead of staring down end-stage illness and disability income, I moved out of my family home, put a stop to the endless cycle of medical procedures and hospitalizations, and started work towards a Master of Business Administration and a Master of Public Health at the Tuck School of Business at Dartmouth and Dartmouth College.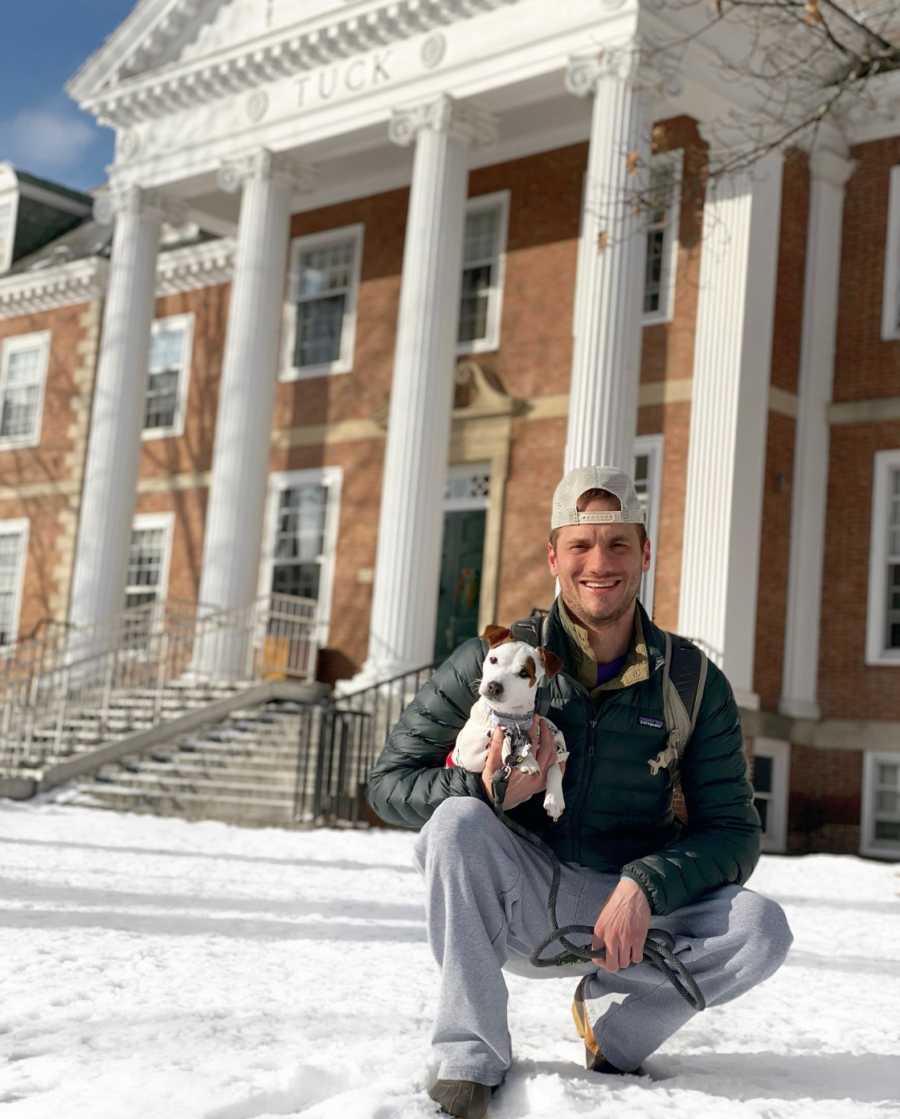 Trikafta has transformed a fatal, rare disease in a matter of weeks. Since its approval, people living with cystic fibrosis across the United States have received a second chance at life and are taking advantage of it. The drug, which is suitable for about 90% of the cystic fibrosis population, is one of the most remarkable medical achievements of the past decade.
For a small patient population of about 35,000 in the United States, Trikafta has inspired hope for an eventual cure for cystic fibrosis and serves as a catalyst to motivate millions of others living with rare disease, patiently waiting for the chance to receive a disease-modifying medication.
Lessons Of Cystic Fibrosis
As I now live the miracle I had waited a lifetime for, I have taken the time to reflect on the lessons critical illness taught me.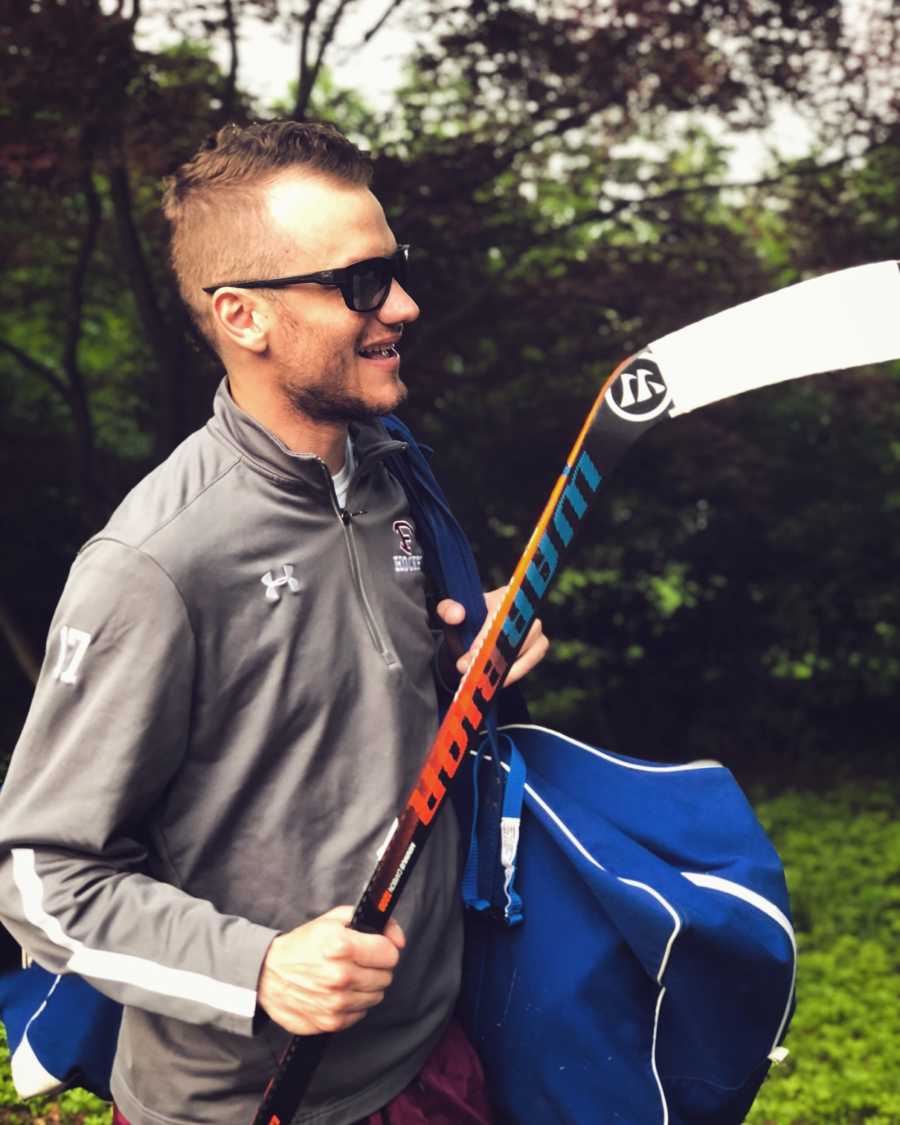 First, I have seen how antibiotic resistance is quietly becoming one of the greatest threats to humanity in our time. We grow up having faith our medication arsenal, doctors, and the system will work for us. Watching one antibiotic fail after another, to treat my worsening symptoms, was devastating. The cliche, 'We're running out of options' conversation has been tough to stomach, and I fear we're living on the precipice of a post-antibiotic era where stubborn bacteria, like the kind in my lungs, have the ability to undermine the power of future medical breakthroughs.
If my life has taught me anything, it is we have the power to conquer antibiotic-resistance, just as we have turned around the course of cystic fibrosis forever. For decades, I waited for a miracle from our researchers and biopharmaceutical industry. Now it's time for a similar breakthrough to come through to curb the growing antibiotic resistance crisis. I have faith our policymakers, researchers, and industry leaders will come together to do so.
Second, I discovered living with chronic illness maintains enormous untapped value. I have the opportunity to serve on the board of directors at the Boomer Esiason Foundation, my family's non-profit organization, which has raised nearly $150 million dollars in the fight against cystic fibrosis since its inception in 1993.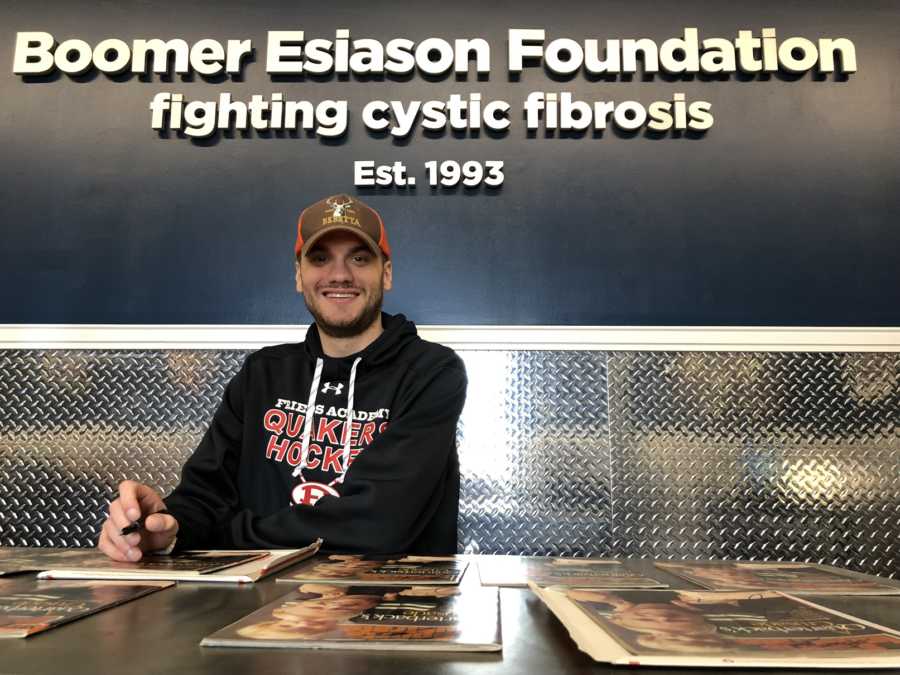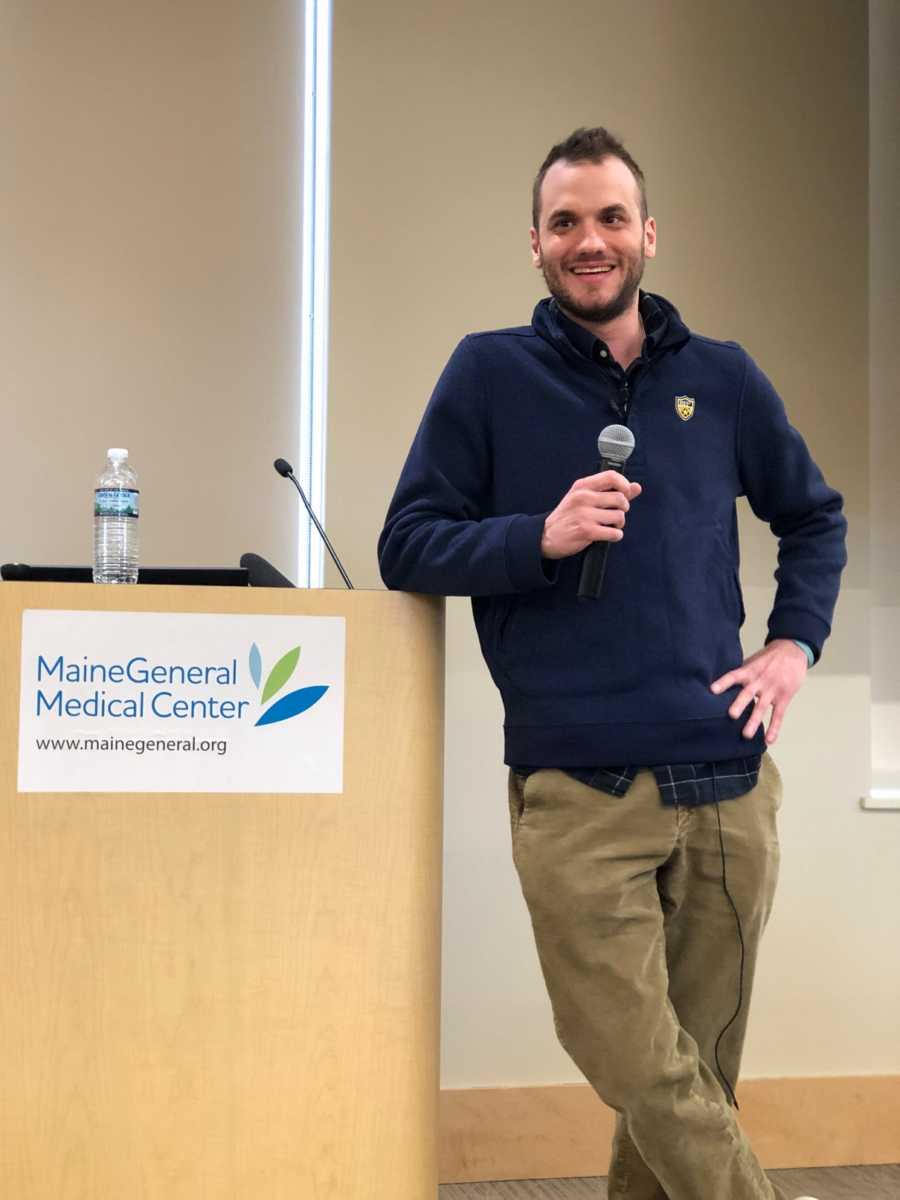 And the patient experience is a powerful one. This past May, I was given the honor of delivering the commencement address to the St. Louis University School of Medicine Class of 2019. I told the graduating class the most important thing they can do as doctors is listen to their patients.
This sentiment extends across the healthcare sector. We are the end-users in the healthcare industry, yet we are denied the opportunity to direct the policies ultimately affecting our lives. I have had to master care coordination between competing clinical specialists, insurance coverage negotiations, and a high-level understanding of microbiology; as drug-resistant bacteria slowly took over my lungs. Within the larger healthcare industry, we must provide patients the opportunity to speak up, dictate health policy, and play active roles in determining how care is delivered to populations moving forward. Our collective survival is a far-reaching skill with the power to greatly benefit others dealing with a critical illness. We must speak up, and we must be heard.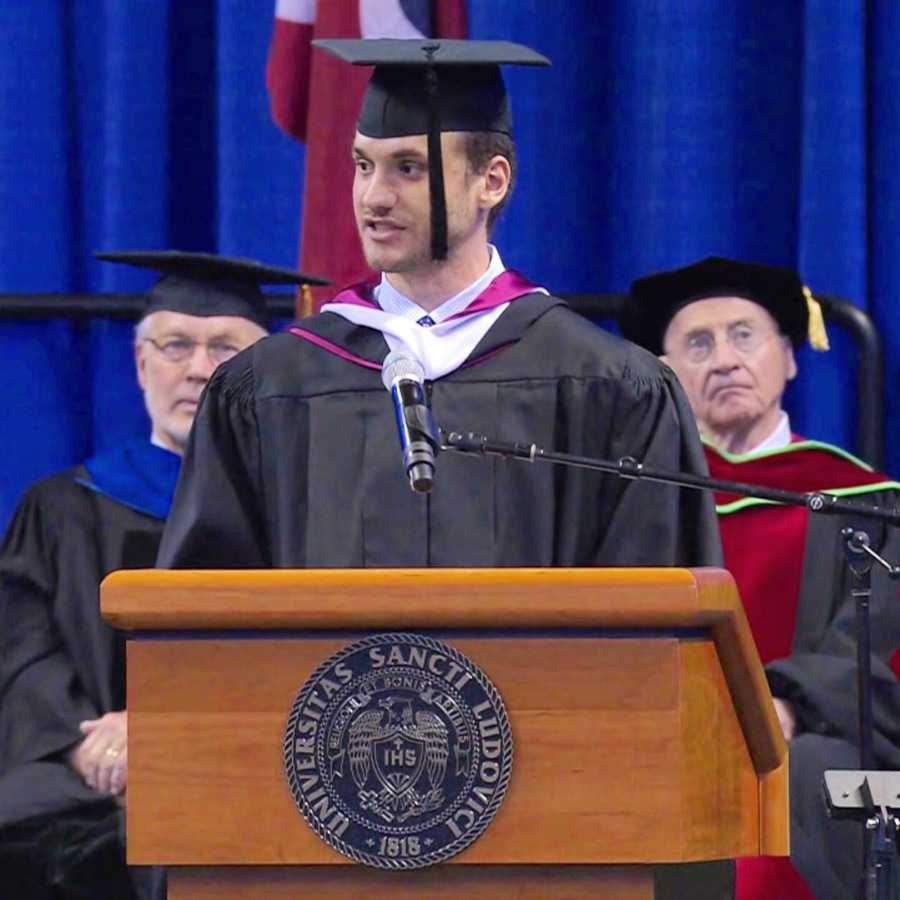 I often think about the people with cystic fibrosis who came and went before me, the generations of people who never had a chance to experience what we have today. It is largely because of them, and the pain and anguish they lived through, those of us now surviving cystic fibrosis will get a chance to live long, fulfilled lives.
As the calendar turns to a new year, a new decade, the hope my parents felt for me in 1993, when I was the smiling little boy on the cover of Sports Illustrated, is the hope I feel today."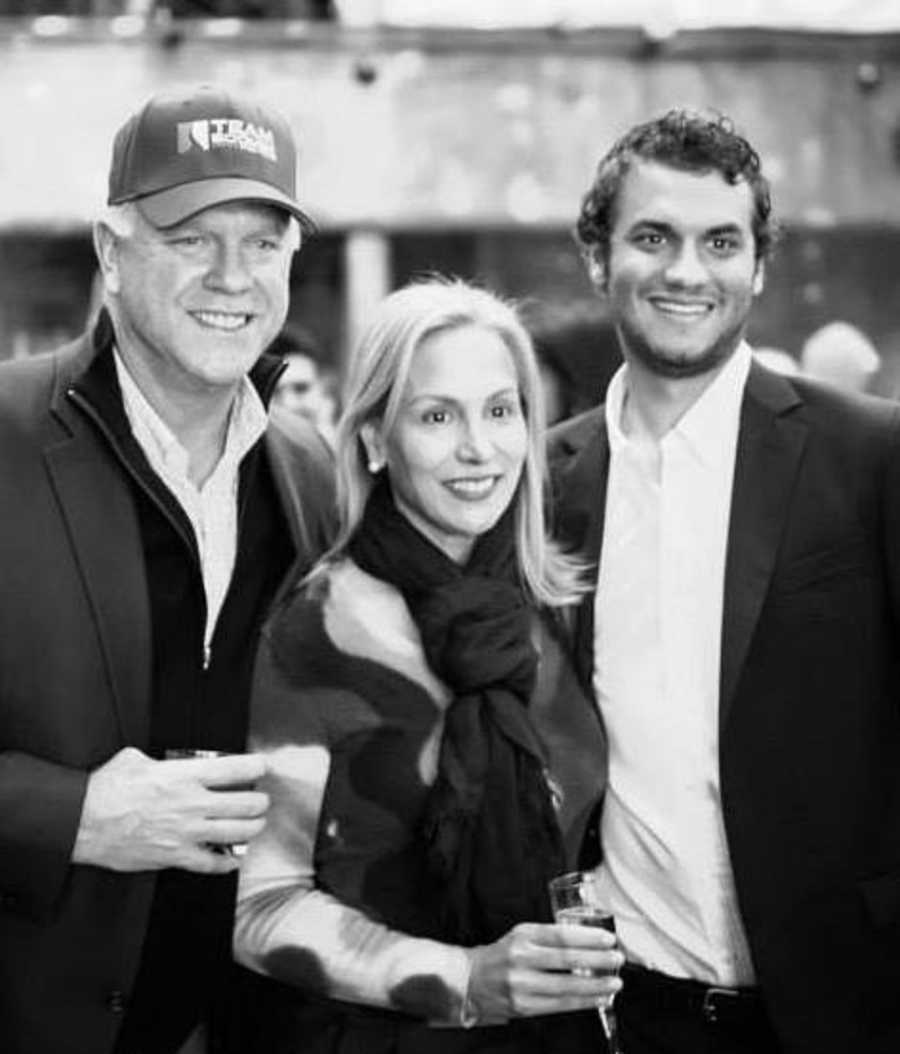 This story was submitted to Love What Matters by Gunnar Esiason. You can follow his journey on his blog and on Facebook, Twitter, or Instagram. Do you have a similar experience? We'd like to hear your important journey. Be sure to subscribe to our free email newsletter for our best stories..
Read more stories like this: 
'The nurse checked if my skin was salty to confirm her suspicions. She was right. I came out of the hospital and immediately changed my job.': Woman diagnosed with 'life-threatening' Cystic Fibrosis, 'I couldn't be more alive'
'He knew. Both his beautiful girls were in the fight of their lives.': 17-year-old rallies behind his girlfriend after leukemia diagnosis, sister after Cystic Fibrosis diagnosis