"Do you know that conversation at the end of the day? That conversation where you talk to your partner about the day and what happened to each of you?
It always seems to go the same. One person got to leave the house. They got to interact with other adults and have real conversations. They got to talk to colleagues, tell jokes and work a job where they could see the result of their hard work at the end of the day. They got paid for their efforts and drove home in silence while they contemplated how things were going for them.
The other person looked after the little ones. They struggled to leave the house because the tantrums and sickness is wearing them thin. The closest they came to adult conversation was scrolling through their news feed or the obligatory parent joke at the local park. The house they spent hours cleaning was already a mess. The dinner they cooked went uneaten and they haven't had a minutes silence all day.
That person's day never seems as exciting as the first. So they just don't tell it. They listen to the first persons day in awe of what they used to have. They feel like they're losing their identity. It's easy to get carried away when you're person number one.
But the message is this:
Listen to their day. Don't let them tell you it wasn't exciting. Live every tantrum with them. Make them tell you how far away they had to park and what a nightmare the kids were. Comment on the clean house and show them you can see the result of their hard work. Just like they comment on yours. Don't let them lose their identity. They're still the person they were before and they will be long after the kids have grown up. Make them feel like that again."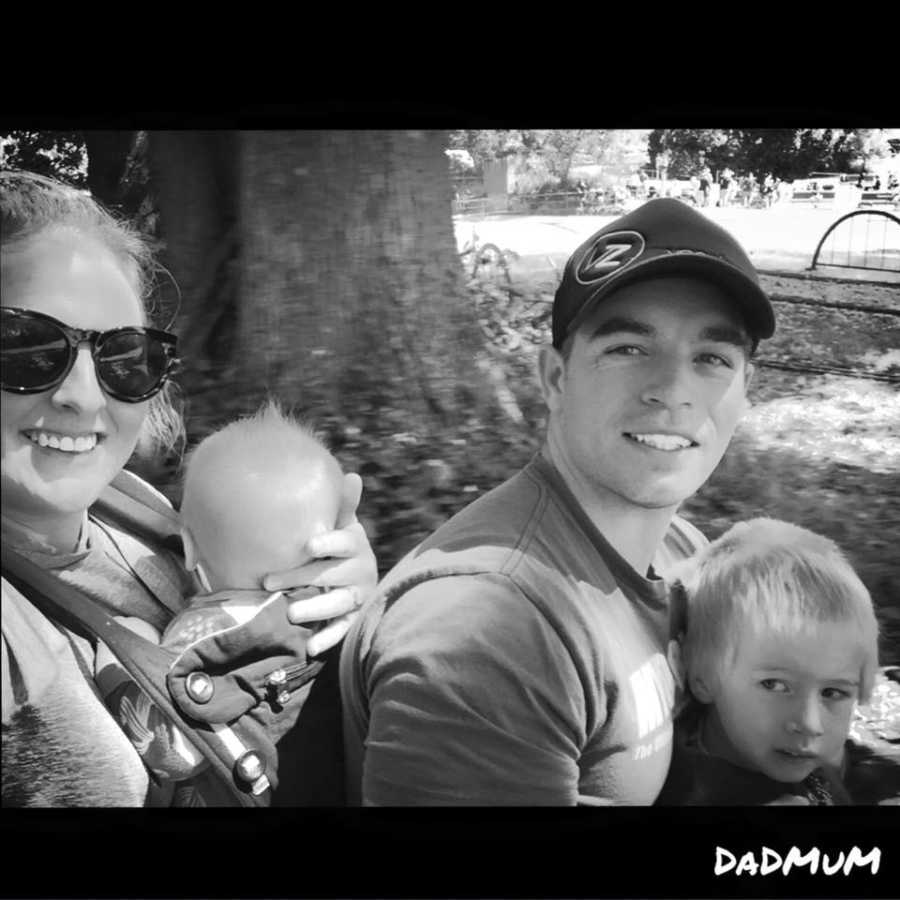 This story was written by Brad Kearns of DaDMum. The article originally appeared here. Submit your story here, and be sure to subscribe to our best love stories here.
Do you know someone who could benefit from this story? SHARE on Facebook or Twitter.