"My name is Michael Caruso Davis and I was born with the rare, genetic disease Cystic Fibrosis. This causes thick, stubborn mucus to clog up my airways making it feel like I am constantly breathing through a straw. I was diagnosed at three weeks old, so my normal isn't so normal. I wake up early every day to do a breathing treatment which consists of putting on a heavy jet-pack-looking machine that shakes up the mucus in my lungs to help me bring it up and out. I also take a cocktail of different inhaled medications. In addition to this, I swallow over 40 pills a day. Yes, you read that correctly.
In this game of life, the cards have not been dealt in my favor. It would be so easy to allow this disease to overcome me, but that is not who I am. I don't live to do my treatments, I do my treatments to live. I have been told I was going to die young, need a lung transplant, lose my hearing, and many other extremely heartbreaking things that no child or person should ever have to hear. When I was about 13 years old, I was diagnosed with a micro bacteria in my lungs called AFB. I was told I was going to need a 9-month treatment and the side effects were losing my hearing and other damage to my organs. I was also told by an infectious disease doctor that I was either going to die rapidly or slowly but, that either way, it would be painful and I was going to die. It got to a point where my mom actually had me put headphones on so I didn't have to hear the heart-crushing news. Instead of feeling sorry for myself and using it as an excuse not to do things, I used it as a reason to put every last ounce of myself into fighting this disease and not becoming just another statistic.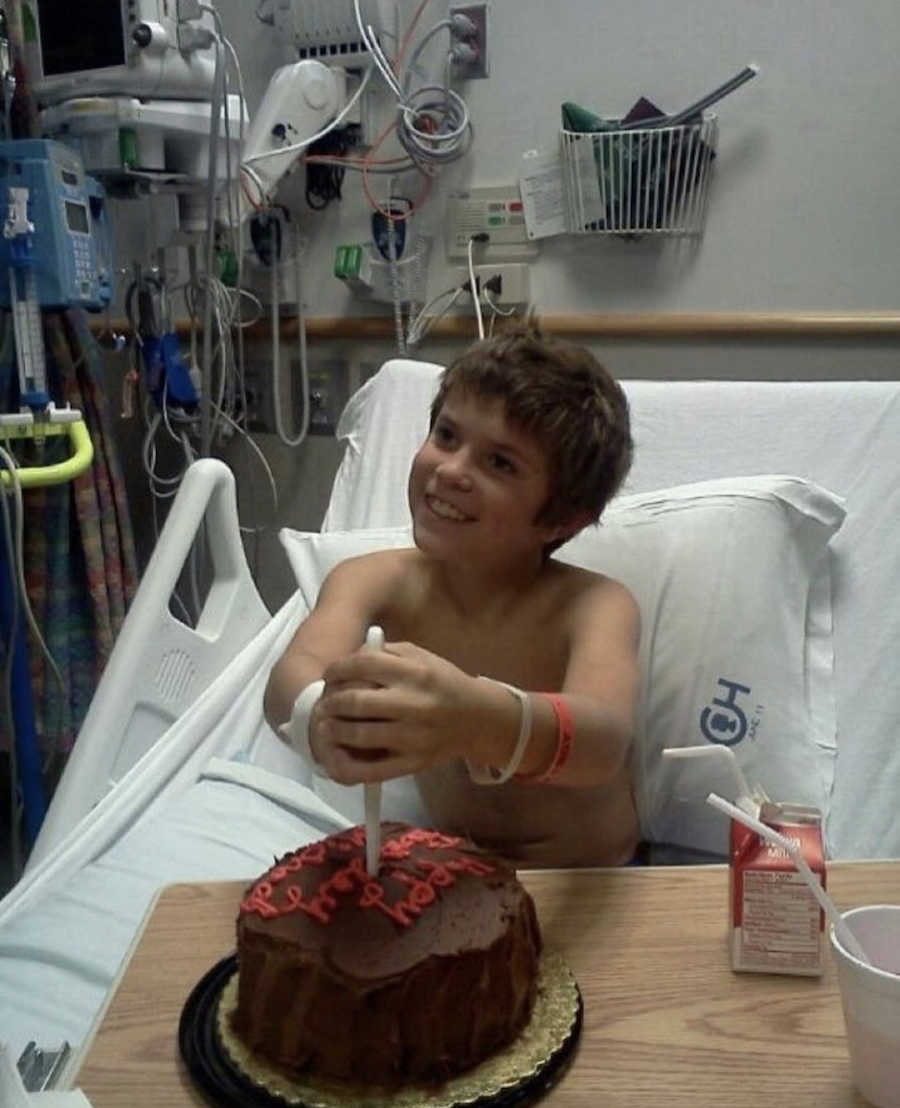 When I was younger at about age 10, I ran my first 5k and came in 1st place. This small taste of accomplishment lit off fireworks inside of me. After hearing the news about the treatment, I asked the doctor if we could hold off on the treatment so I could have one last 'kick-ass summer,' as we called it. I just wanted the chance to be a kid and enjoy it. Thanks to my family I had the best summer of my life. We traveled the world, lived at the beach, and never took one moment for granted. I started running and surfing a lot more that summer and it paid off big time. The salt air is so good for someone with CF which is why we decided to live at the shore and still do it every summer.
When we went back to the hospital to test my lung function, to everyone's surprise, it improved big time. So we decided we could hold off on the 9-month treatment and see how I did. I had a few more hospital stays but I seemed to bounce back quickly every time. At age 14, with a lung function in the low 70's, I completed the New York City Half Marathon. I went on to complete two more Half Marathons, the Long Beach Island Sprint Triathlon twice, a 40-mile bike ride, and an Olympic distance triathlon. My greatest accomplishment so far has been completing the Chicago Full Marathon in 2019. I made history by becoming the youngest person with CF, at age 16, to complete a full marathon. In 2021, I will be completing an Ironman 70.3. In doing so, I will be the youngest male in the United States to do so with Cystic Fibrosis.
As a result of overcoming the challenges that this dreadful disease has thrown my way, I have earned many awards and acclamations. My advocacy for those with pre-existing conditions has led me all the way to the United States Senate. US Senator, Tom Carper (DE), shared my story of advocacy and perseverance on the Senate floor. I have received many medals for all of my races. In addition, I was honored to be given a billboard in Times Square, New York congratulating me on my record-setting Chicago Marathon achievement. I was awarded the State of Delaware General Assembly Tribute and the State of Delaware Senate Tribute. I was awarded the victory scholarship award from the United Cerebral Palsy Foundation and the Wilmington Blue Rocks. In 2021, I will be honored by the Boomer Esiason Foundation with the Michael Brennan Courage award. Although I am honored and humbled by all of these awards and acclamations, what means the most to me is when people from all around the world reach out to tell me that my story has changed their lives and inspired them to make a change."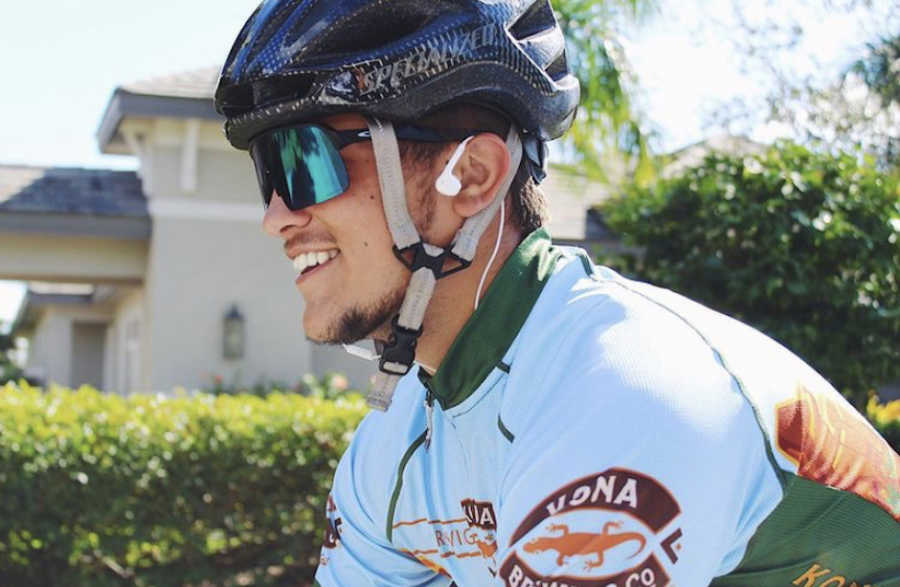 his story was submitted to Love What Matters by Michael Caruso Davis. You can follow his journey on  Instagram. Submit your own story here, and be sure to subscribe to our free email newsletter for our best stories, and YouTube for our best videos.
Read more stories from Cystic Fibrosis warriors:
'Mom, I want to join cross country!' She looked confused. If your child had a life-threatening disease, you'd hesitate too.': Runner with cystic fibrosis follows dream, 'Giving up wasn't an option'
'The pamphlet said, 'Life expectancy, 30 years. 'That's NOT me.' My parents raised me to be FEARLESS.': Cystic Fibrosis warrior shares journey, 'I live on my own terms'
'I don't want to do this anymore. It's too hard!' I coughed up blood. I knew I couldn't survive another.': Woman with Cystic Fibrosis welcomes two miracle babies, 'Every year is a gift'
Please SHARE this story on Facebook to encourage others to cherish every moment and love what matters most.