"When I was born, the doctors knew something was wrong. They found I had a blockage in my small intestine and would need surgery to repair it. At just a few days old, I was operated on. My parents didn't know what would happen but had faith I would survive.
At 2 months old, I was diagnosed with cystic fibrosis. Thus, my journey began with this disease that has helped shape and mold me into the person I am now. At that time, my given life expectancy was around 12 years old.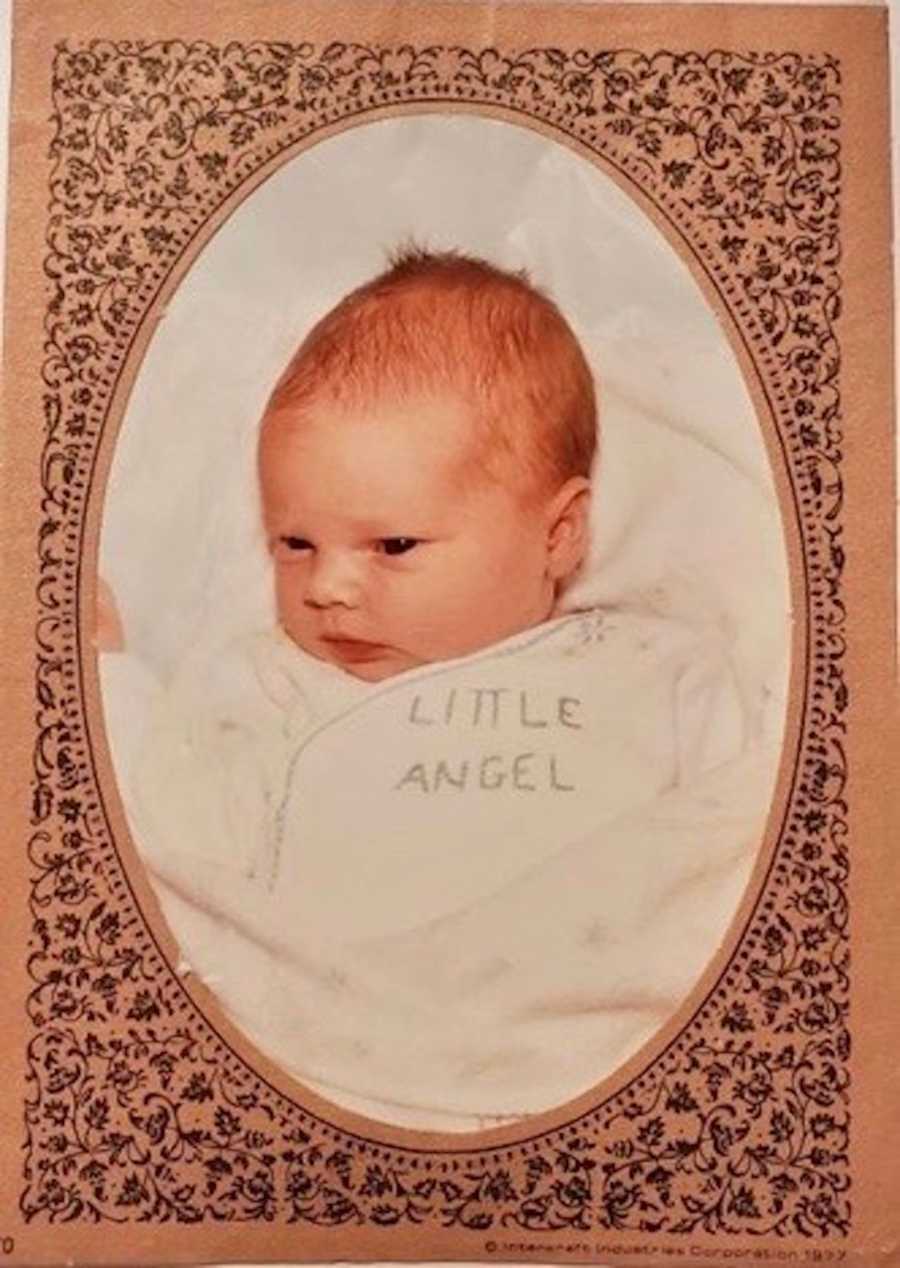 Cystic fibrosis is a genetic disorder that mostly affects the lungs. One of the biggest issues is the sodium chloride channels not working properly. This causes the mucus to be thick and sticky, and unable to extract from the lungs, causing a breeding ground for bacteria to grow.
It felt like I had an hourglass above my head, and it could run out at any moment. The older I got, the more fearful I was that death was closer. Living this way was difficult, but I also feel it was a blessing. It has helped me to not take things for granted, to love with my whole heart, and to forgive quickly. It has pushed me to live life full speed ahead because I never know when my health will be too challenging to accomplish the things I want to.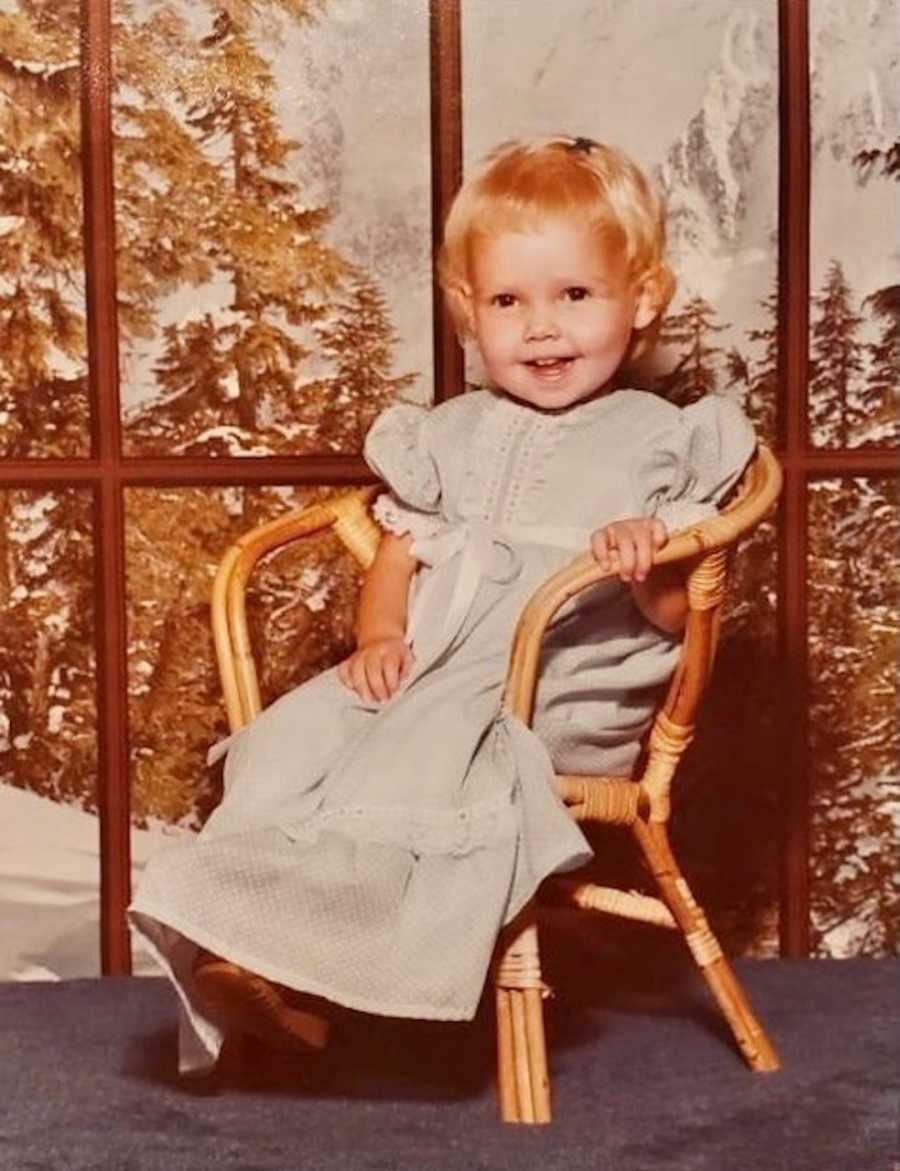 In high school, I met Ben. We started dating when I was 17 years old. I asked him to one of our school dances and we were inseparable from then on. We just clicked. Having to tell him about my disease was one of the hardest things I had ever done. I was so scared he wouldn't want to be with me anymore, but he proved just the opposite that day, and every day after.
When we got very serious, I told him he had an out, no questions asked. He could run and I would absolutely understand. He hugged me for a long time and said, 'The reason I love you has everything to do with your cystic fibrosis because it has made you who you are.' I cried and cried, and he has continued to love me every day since.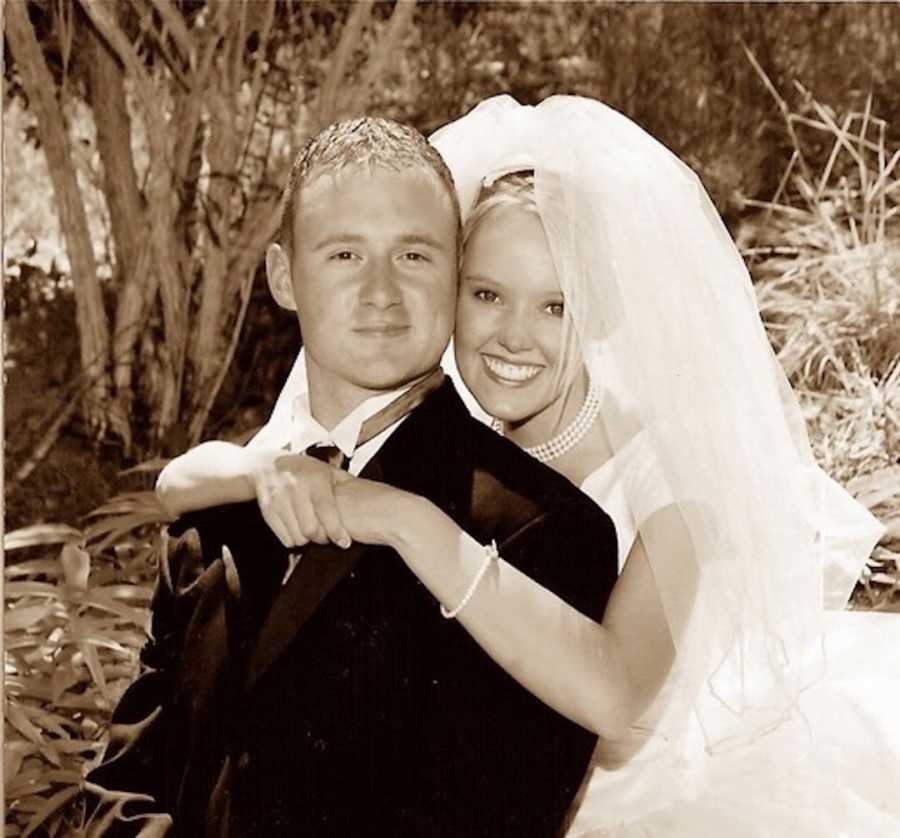 Our journey together has not been an easy one. At 32 weeks pregnant, due to an injury with my ribs, I was unable to take a deep breath and fully extract the mucus from my lungs, so my lungs filled with infection. My lung function was around 56% when I got pregnant. It dropped into the teens during the third trimester of pregnancy.
I was admitted to the hospital and after a week of being there, I had hemoptysis, coughing up blood. I was put on a ventilator and my lung was embolized. Basically, tiny plugs are put into the small veins to cut off blood flow to that part of the lung. Thankfully, I was able to come off the vent within 24 hours and all was well with the baby.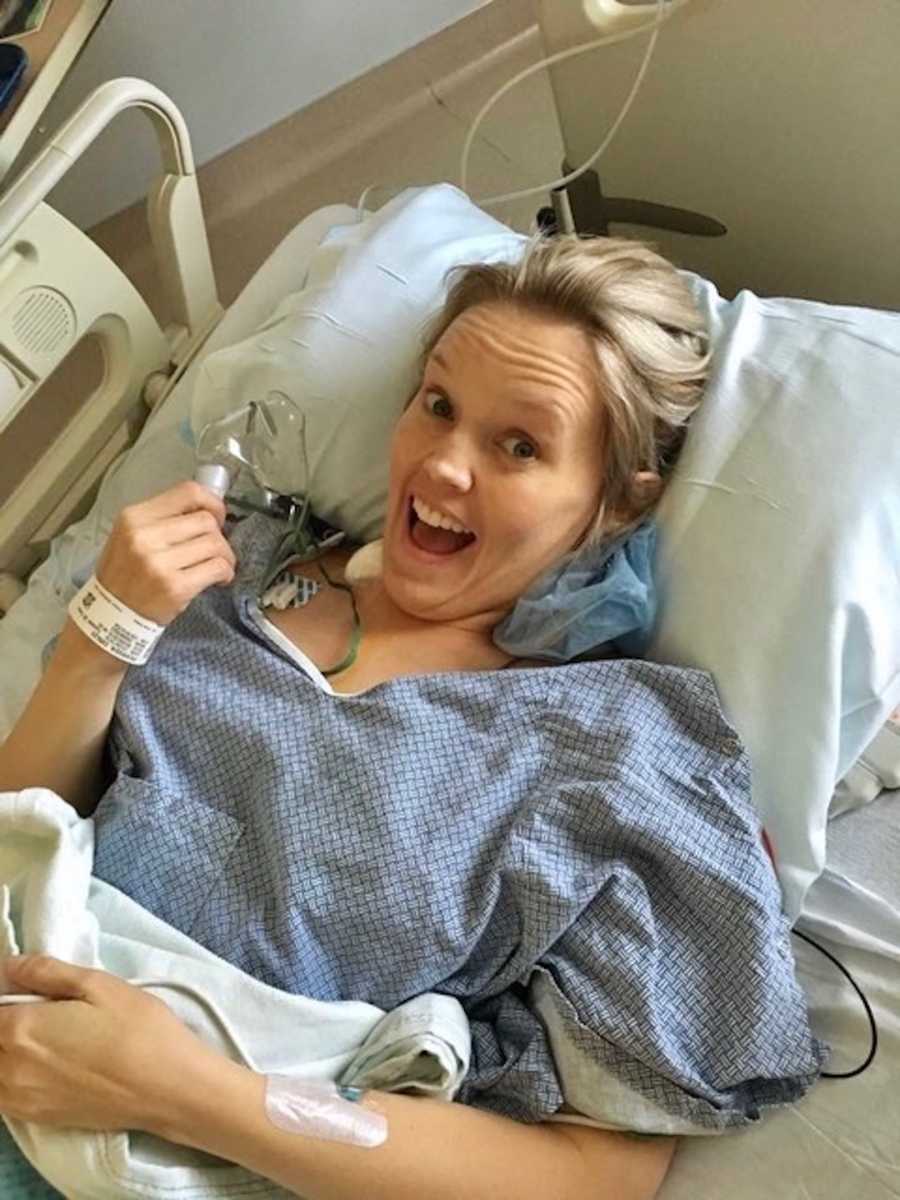 A few days later, the doctors decided to induce labor. After being started on Pitocin, I began to have more hemoptysis. At this point, the baby was coming. It was decided I would be taken into surgery for an emergency c-section. I would be put under and they would immediately get the baby out. My husband was not allowed to be in the room and leaving him to go have our baby was one of the hardest and saddest experiences. Knowing my daughter would be born without either parent to greet her and hold her was crushing.
I was again placed on a ventilator, praying I would be able to get off it without complications. Cambree Malli (pronounced Muh-lee) Pehrson was born at 34 weeks gestation on April 20, 2004. She was 16 inches long and weighed 4 pounds. After my procedure, the doctors tried to pull the vent but got no breath sounds. Once the vent was placed again, they called my husband up and he talked me through it, telling me exactly what my body needed to do to get off. 'Just breathe,' he said. We've always made the best team and this time proved exactly how well we work together. I was successfully taken off the vent for a second time and 12 hours later, I was wheeled down to meet my baby girl.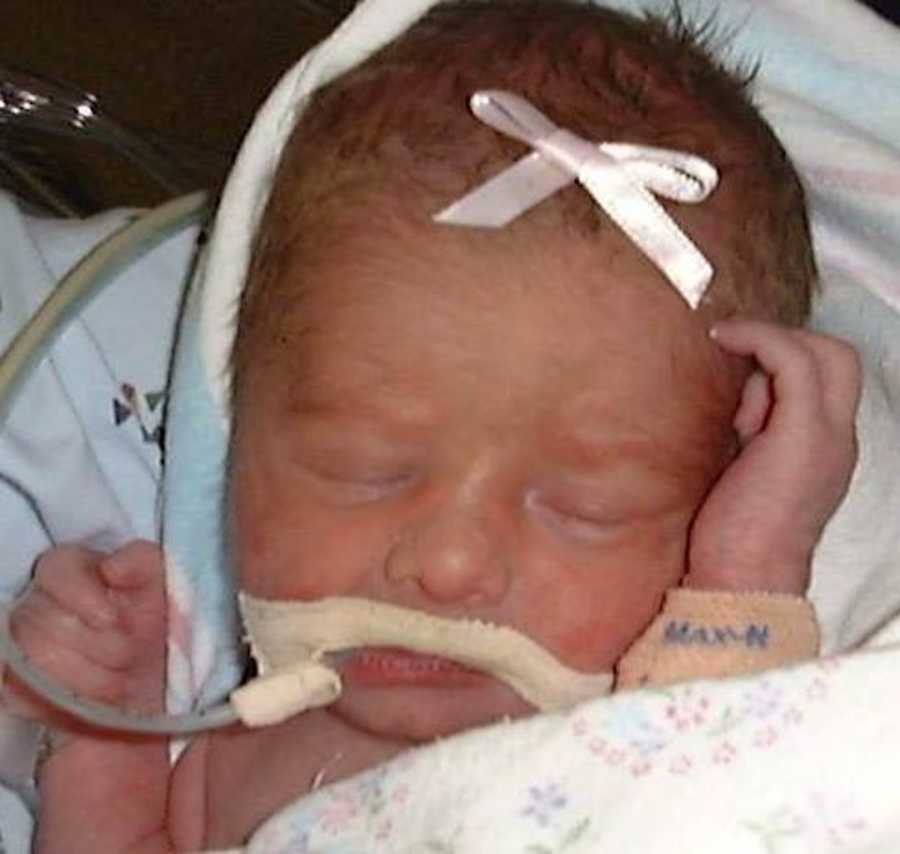 It was the sweetest, most tender experience I'd had so far in life. Cambree was really healthy. She just needed to gain weight. After 2 weeks in the NICU, we were both able to go home on the same day.
Afterward, I struggled to regain my health and strength. I remember one day in particular. Cambree was just a few weeks old. That afternoon, after taking every bit of energy I had to bathe her and get her dressed, she threw up all over herself. I sat there, holding her, trying to hold back the tears. I remember going and sitting on the couch and crying. I remember thinking, 'I don't want to do this anymore. This is too hard.' Then a thought came to me. Whether it was my own thought or thoughts from our Heavenly Father, I'm not 100% sure, but the thought came that it was my choice whether I lived or died. I knew in that moment if I worked my hardest to survive, I would. I made a commitment that day I would do everything in my power to fight to live for my baby girl and her dad.
It was a long, hard road. I gained strength mentally and emotionally I never knew I had. I was committed to being the best mom and wife I could be. I couldn't have done it without the love and support of my husband, family, and faith in my Savior Jesus Christ. It is through my knowledge of him and his saving grace, I knew I could do this. When I doubted myself, I would remember the words I had thought, 'It is my choice to live or die.'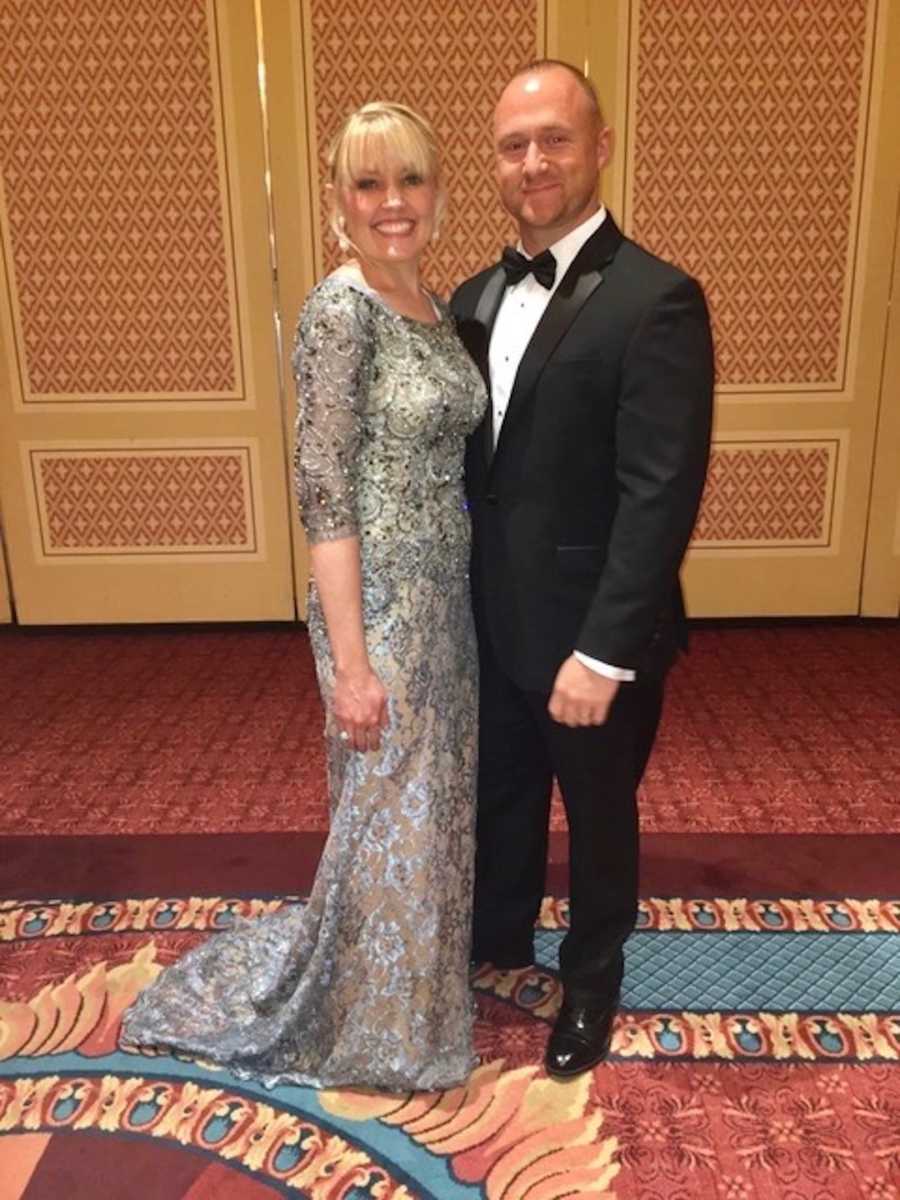 Years later, I felt this pulling desire I had another baby waiting for me to be born. A son. It was such a conflicting feeling. How could I go through the challenge of having another baby? I spoke with my doctors about it and they 100% discouraged it. I spoke with family about it and most of them 100% discouraged it, but when I spoke with God about it, he 100% encouraged it. Never before had I been so conflicted. How could this happen? Would I survive? Would bringing another soul to earth take my life? As I worked through these difficult questions, God was orchestrating things into motion to bring my son to us.
I remember one day in particular. About 4 years after I had those feelings about my boy, I received an email from a cystic fibrosis mom. We had been corresponding on and off for a few years. This day, the email brought shocking and saddening news. Her daughter, who was in high school, had passed away due to complications of cystic fibrosis.
It was that day I fully understood how lucky I was to have survived all that had gone on during the pregnancy and birth of my daughter. It hit me so hard. I sat up for hours in the night sobbing, pleading with my Heavenly Father to know how to get my son here. I knew without a doubt, it was not going to be me giving birth to him. I knew if I did, I would leave Ben and Cambree without a wife and mother and that just wasn't something I could do.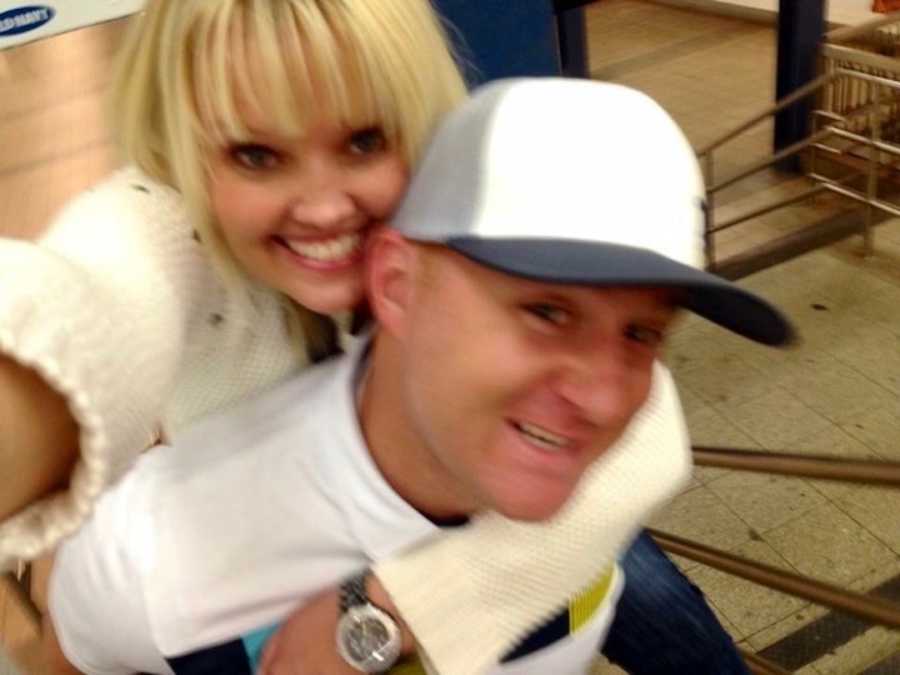 I'm pretty sure it was the next day my oldest brother, Spencer, sent me a text with an article attached about a girl with cystic fibrosis who just had twins through gestational surrogacy. Her sister-in-law had given birth to them. It was a beautiful story. I mostly just felt, 'Wow. That's amazing for them, but I could never ask anyone to do that for me.' I'd had people say things to me about having a baby for me, but it was never anything I took seriously.
A couple of days after reading the article, I went for a walk with my brother's wife, Abby. Our relationship had grown immensely over the past couple of years. As we were walking, this article came up. I still remember it as if it were yesterday. Abby said, 'I could have a baby for you.' I remember feeling something I hadn't felt before when someone brought this up. It actually scared me. I made a joke and changed the subject. I knew Abby wasn't the type to just flippantly say something. If she said it, she meant it.
That night, I had a friend come over to pick something up and she started talking about kids and babies. She said, 'I could have a baby for you.' I was dumbfounded. I don't think it's very common to have two people offer that on the same day. I knew it was something I needed to really sit with and see what my feelings were about it. I knew I needed to ask my Heavenly Father what I should do. I talked with my husband and he encouraged me to talk to my brother to see if what Abby said was really something she had thought about.
After having further discussions with both Spencer and Abby, all four of us, my husband included, felt through much prayer and consideration, this was the route we were supposed to take. It was quite a journey, but just a little more than one year later, we welcomed our sweet boy, Lawson Alma Pehrson, into the world. All four of us were in the delivery room and heaven has never felt closer. Lawson was born at 32 weeks, 5 days gestation. He was 4 pounds, 11 ounces, and 17 1/2 inches long. He was able to come home 3 weeks after his birth. Lawson just turned 10 years old and I am still in absolute awe at the gift my sister Abby gave us.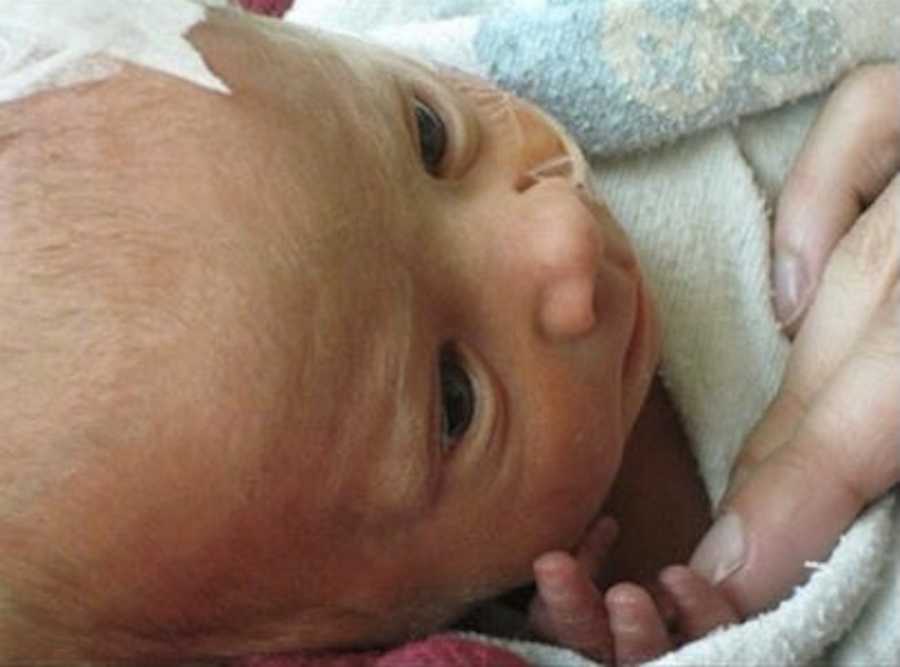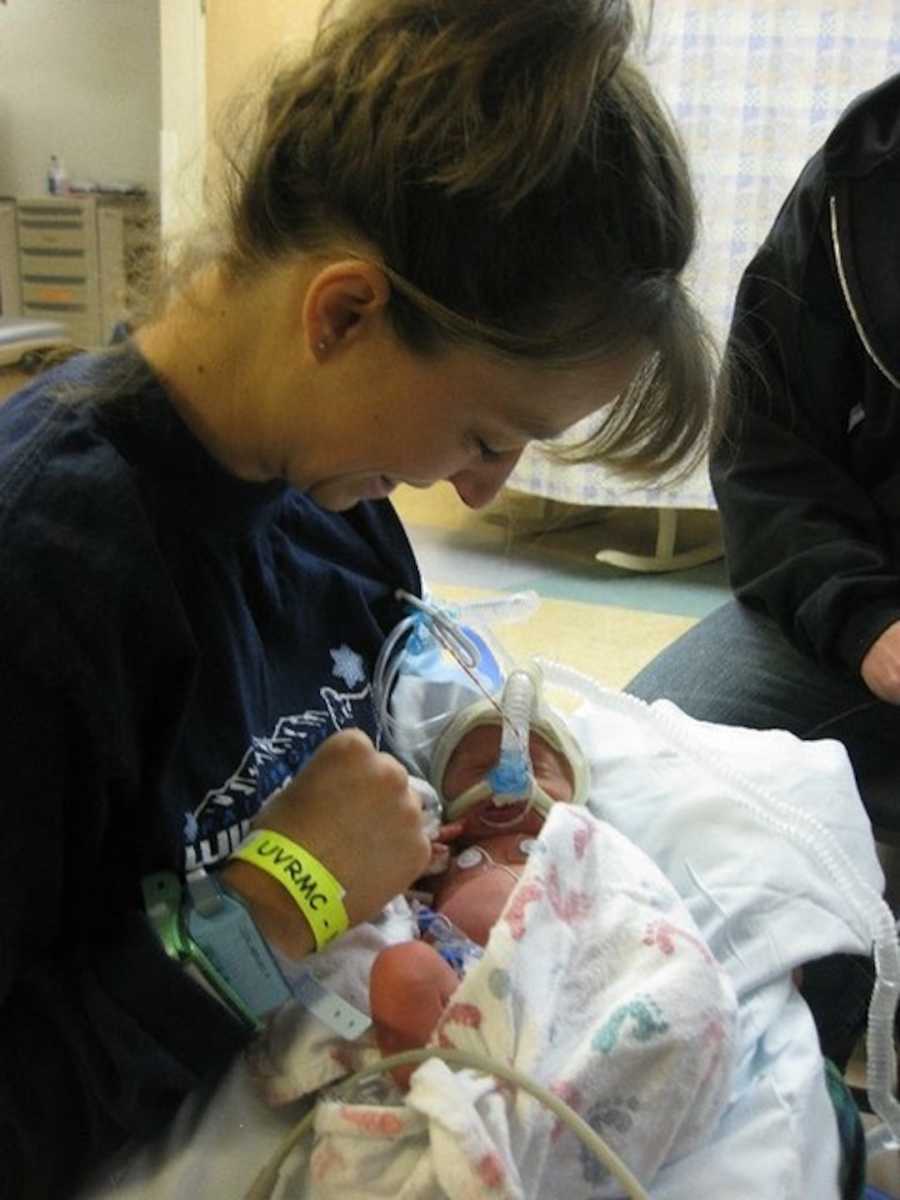 These past few years have been very challenging for my health. Just over a year ago, my doctors and I decided a lung transplant could possibly be the next step in my journey. My husband and I traveled to Palo Alto, California to be seen by the transplant team at Stanford hospital. It was 5 days of rigorous testing to see if I would be eligible for a double lung transplant. It was some of the hardest days I've been through emotionally. I just kept feeling it wasn't time yet. It was something I couldn't explain. On the last day of testing, I received a call from my CF doctor telling me they were going to try to get me on a new drug, a modulator that works to correct the underlying issues causing cystic fibrosis.
About 6 weeks after my evaluation, a panel at Stanford met together and found I would be eligible for a transplant. After much prayer and soul searching, I decided to defer transplant for now and hoped I would be eligible for the new modulator, Trikafta, soon. After waiting nearly 40 years for something like this for cystic fibrosis, I couldn't NOT wait a few more months.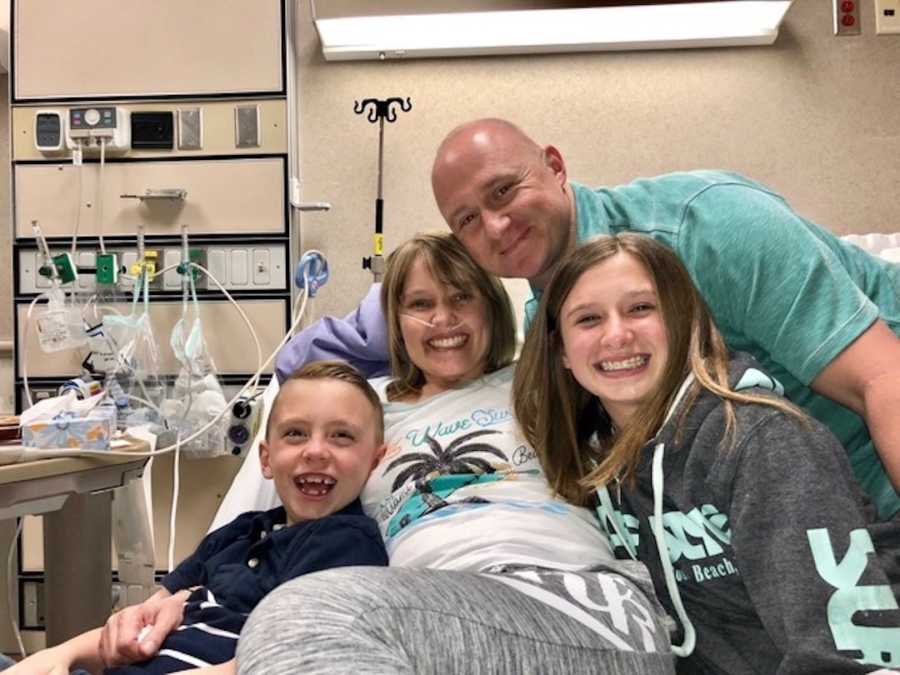 In November of 2019, that day finally came. I was in the hospital and it was so exciting. I remember feeling things start to loosen in my chest fairly quickly and air moving deeper than it had in years by day 2. It was astonishing. Due to some complications I had, I had to come off of it for a couple of months, but thankfully now, nearly a year later, I can say, I'm still on Trikafta. My health is better than it has been in years.
My feelings towards growing older have changed. I now view every year as a gift I will live to my best ability and accomplish all I can. Some of those accomplishments include receiving my bachelor's degree in psychology in 4 years, marrying my high school sweetheart, and having my two beautiful children. The greatest accomplishments I have are those two miraculous kids.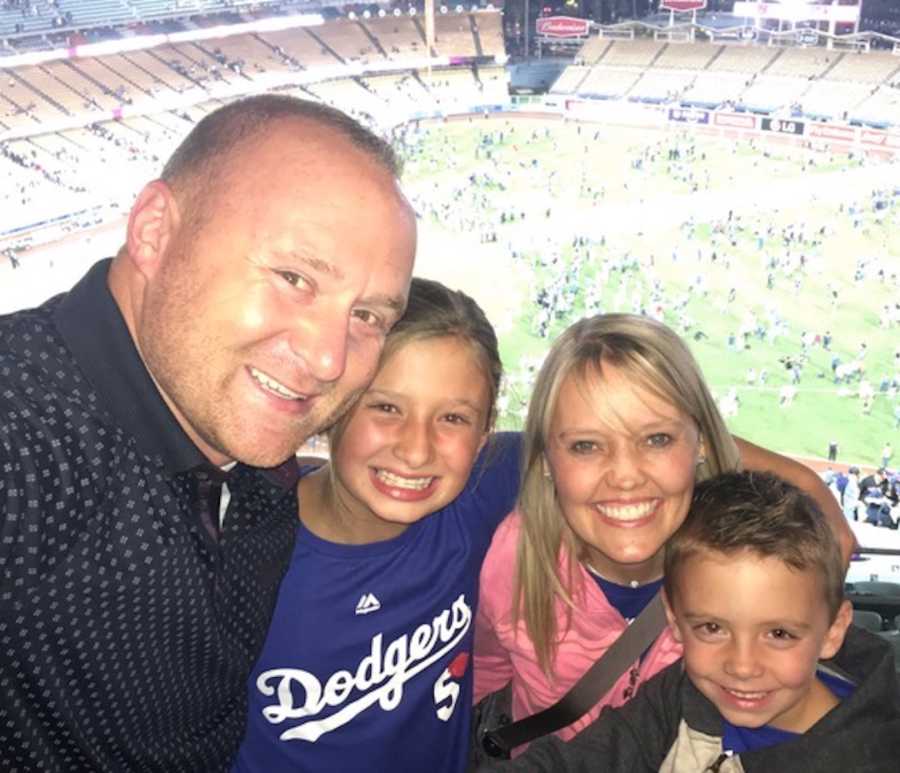 I'm often asked, 'How do you do it?' The truest answer I know is, 'By the Grace of God.' Through Him, I find strength, through Him I find joy and through Him, I know wherever this journey takes me, I am in His hands. It has been worth every trial I've been through to more fully know Him and know His grace is sufficient."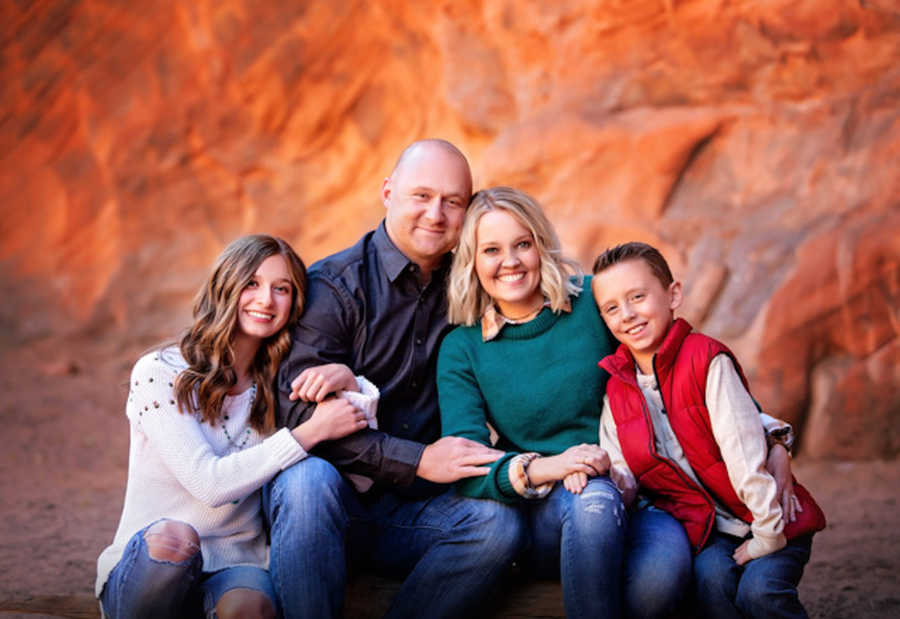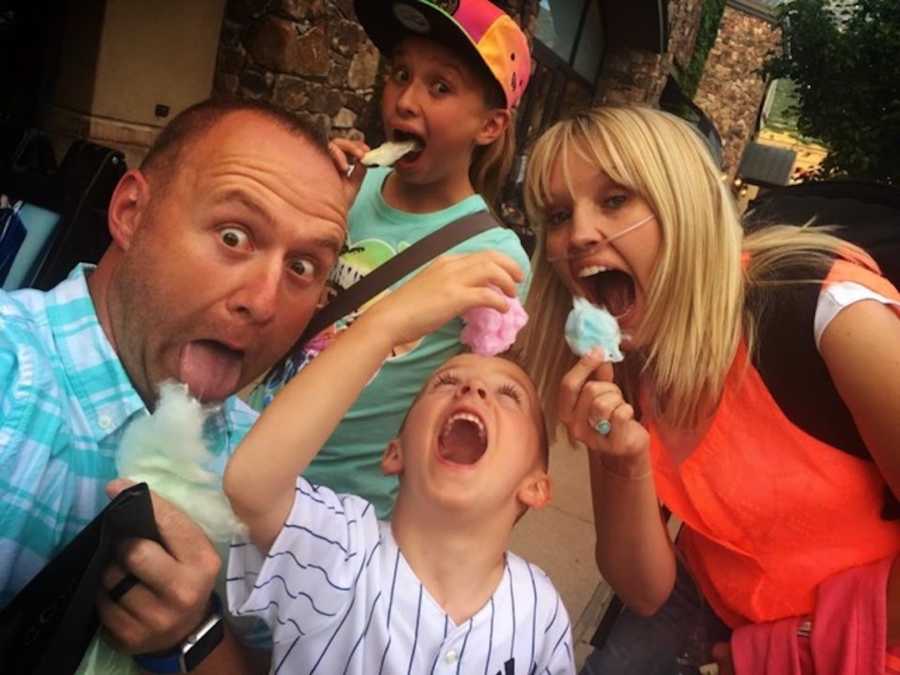 This story was submitted to Love What Matters by Emilee Pehrson from Fairview, Utah. You can follow her journey on Instagram, Facebook, and her blog. Do you have a similar experience? We'd like to hear your important journey. Submit your own story here, and be sure to subscribe to our free email newsletter for our best stories.
Read more touching stories like this:
'You need to prepare your son.' I wasn't ready for that. I fought attached to an IV pole. I wanted to LIVE.': Mom with Cystic Fibrosis receives miracle drug, 'We won the life lottery'
'You won't live past 15 years old.' I never stopped believing in myself.': Man with cystic fibrosis urges 'don't take your time on this earth for granted'
Provide strength and encouragement for others and SHARE this story on Facebook with your friends and family.