Epilepsy Symptoms
"I started having auras (focal aware seizures) when I was about 9 years old. At that age, I could not describe the feeling properly and therefore no one took it seriously.
It made me feel nauseous and I 'experienced' situations like this again in my life. Later, in 2016, it turned out to be epigastric deja-vu auras. 
In 2013, I had my first EEG (electroencephalography), as I had been suffering from almost daily headaches for years. The outcome was found that epileptic potentials were visible.
In December 2013, I had my first tonic-clonic (earlier: grand mal). A few days of hospital, examinations, etc. EEG showed epileptic potentials.
I received the diagnosis of Hemiplegic Migraine with seizures as a booklet 'Living with Epilepsy' was put in my hand. 
Epilepsy Diagnosis
Until April 2016 I had treatment in a pediatric hospital with a pediatric neurologist. I mostly had epileptic activity visible in EEG, several tonic-clonic, and many focal seizures, nevertheless my diagnosis was migraines.
In April 2016, I got treatment from a real neurologist. My diagnosis was epilepsy, most likely temporal lobe epilepsy on the left.
No surprise there, since all the doctor's letters already showed this. There, it also became clear that these strange events are auras (focal aware seizures).
From 2016 to 2018, I had examinations, took the same medication, and accepted the whole situation with some indifference. In 2017 I went to an epileptologist. He confirmed the diagnosis again.
Since September 2018 I'm tonic-clonic free, but experience focal aware seizures and focal impaired awareness seizures a few times a week. 
I have had a new neurologist since February 2021, where I receive much better treatment and am able to get a better understanding of epilepsy. I have more time for myself as well as more courage to take risks and get tested.
Still, I experience small seizures. My goal is seizure freedom and to experience as few side effects as possible. In reality, it's not that easy to get freedom from the small seizures, I'm still accepting this whole situation.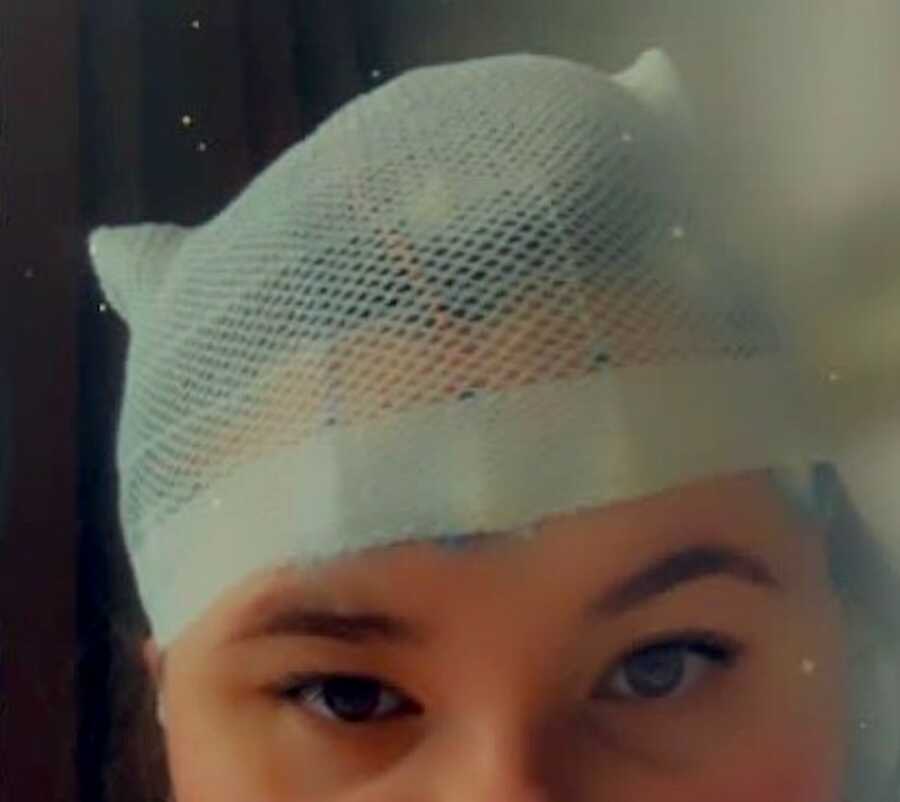 Life After Diagnosis
Since waiting to get an official diagnosis dragged on for years, there was never 'the moment' when it blew me away. From the beginning, it kind of bugged me and I just accepted everything for the time being.
Since I was in the middle of puberty, the situation was of course not easy. It was especially bad as I was not allowed to pursue my dream job of becoming a police officer. It wasn't until I was 18, after graduating from school, that I really came to terms with the disease.
Everyday life with epilepsy is often not too different from healthy people. I have to take medication in the morning and evening. Since I am not allowed to drive a car, I am always dependent on public transportation, so I take the bus to university and work. 
As soon as the diagnosis is made and you are relatively well adjusted to the medication, you don't have to go to the neurologist as often. These doctor's appointments are then additionally exhausting after work or university.
In the evening, and sometimes in the afternoon, I am usually very exhausted. My concentration is very poor, which makes it even more exhausting. Therefore I need a lot of time for myself as well as time where I don't do much.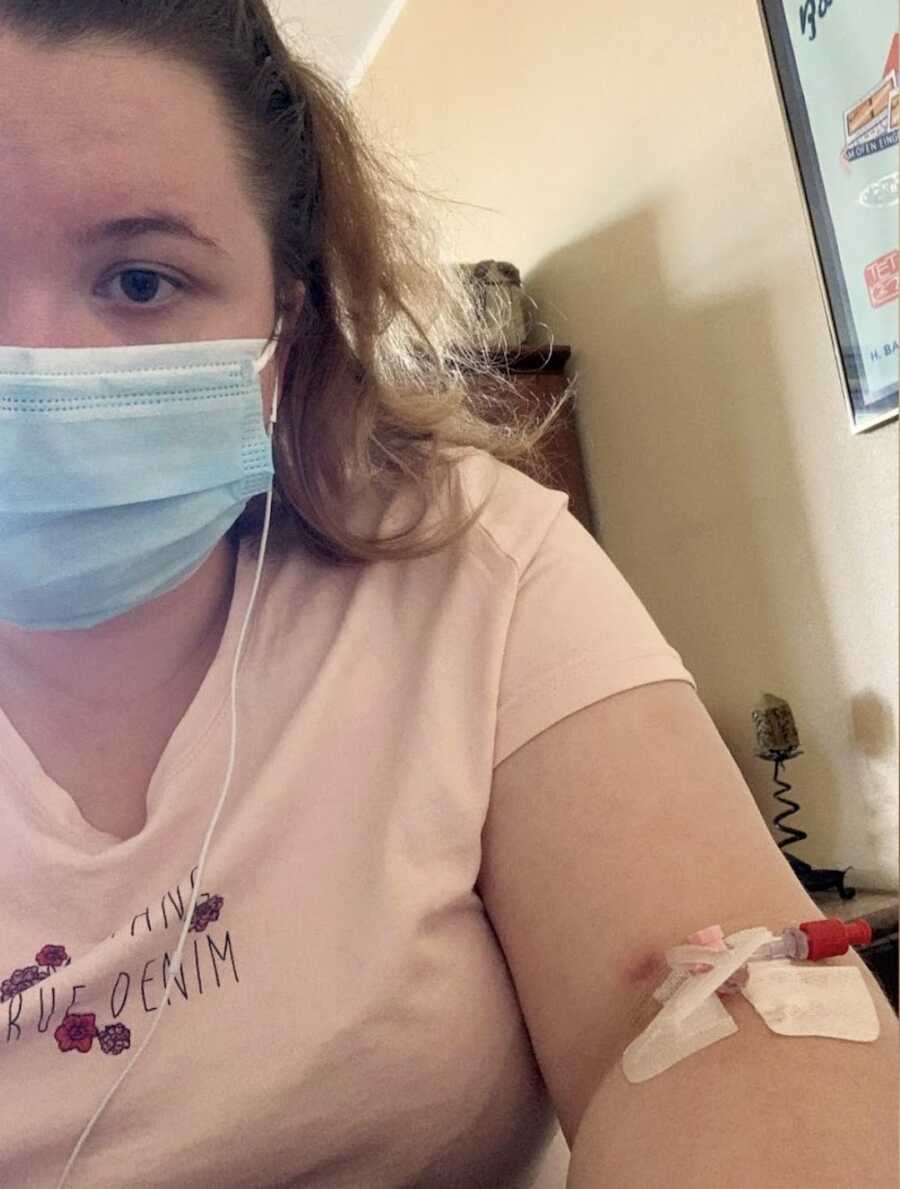 On some days, when the focal seizures are exhausting, my strength is even less. Fortunately, this rarely happens anymore.
The worst, and most annoying thing in itself, is that I can't drive. Getting around often takes longer, and I always have to go shopping on foot.
I am dependent and not so flexible. All in all, however, my everyday life is relatively normal.
Advice For Others With Chronic Illness
Accept the illness
Acceptance is a big and difficult issue with chronic diseases. Once you overcome the question, 'Why me?,' it becomes much easier.
At that time, I simply 'accepted' it and got along very well with it. After all, I can't do anything about my illness!
Avoid triggers
Know and avoid triggers! My triggers include alcohol, stress, and lack of sleep. Avoiding these is easier said than done, I know.
I am also stressed all the time and really tired all the time. Still, it's important to take time and rest.
Seek multiple opinions
In case of dissatisfaction/uncertainty with doctors and especially neurologists, it is really advisable to look for another one and listen to their opinion. Especially regarding other examination/treatment and cause-finding methods.
I have changed several times and now I am really satisfied. It also makes everything so much easier and more pleasant.
Be adventurous
Dare! You often hear with epilepsy, some things should be completely refrained from. This includes, for example, swimming, climbing, driving a car, and so on.
If the seizure situation allows it, all of these things can be done. Such things can always be discussed with the neurologist as well.
Educate yourself and others
Unfortunately, there is still a lot of prejudice and ignorance about many chronic diseases, which includes epilepsy. Educating can be done in a variety of ways, such as through social media, interviews, newspapers, radio, projects, and even just talking to friends/relatives.
With my Instagram page and projects, I am always working to educate others as well.
Stay optimistic
Don't get discouraged! Even if a bad phase lasts for a long time, it will pass.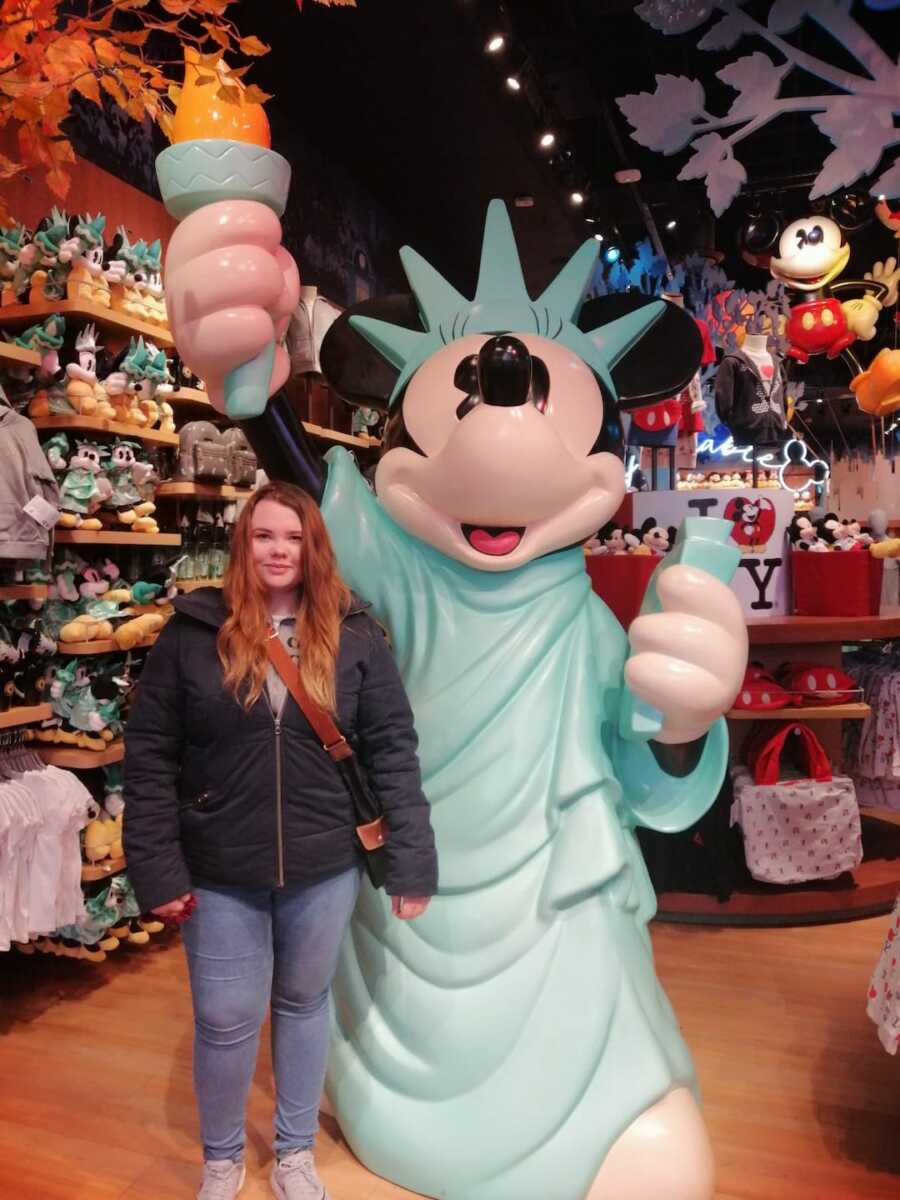 Living My Best Life
I've achieved so much already. I am an engineer.
Who would have ever thought? I was bad at math and especially physics.
If you try so hard, fight and make it, it gives you a huge boost in self-confidence and strength.
I'm doing my master's degree and working as an engineer on the side. I'm a founding member and secretary of an organization called Epilepsie Empowerment Deutschland e.V. and am working on different projects.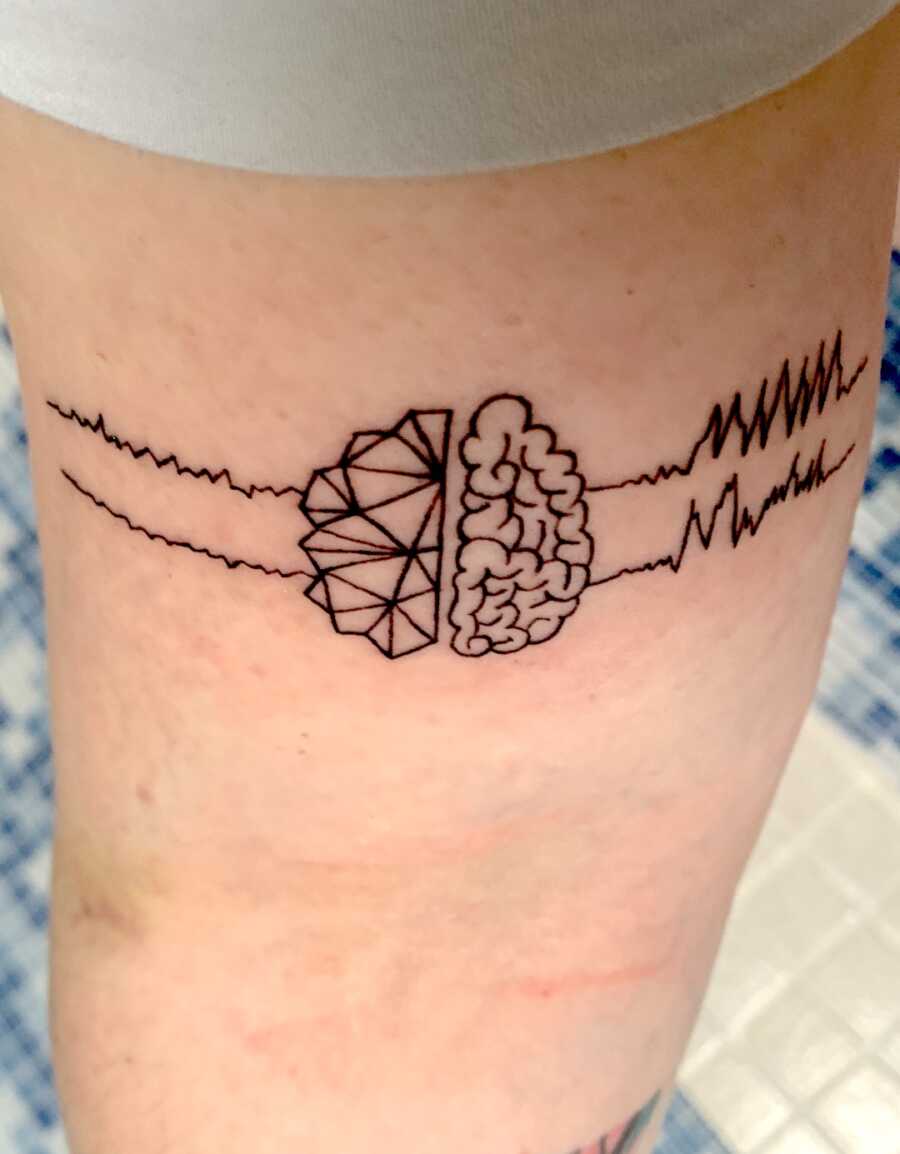 Yes, the stress really knocks me out. I have very big problems coping with stress, but I know it's worth it and the results are great.
What then keeps me alive?
I have my boyfriend who is a resource for me. When I feel bad, the thought that somebody cares about me cheers me up. I have parents who love me and care about me, even if it's a difficult relationship at times.
My successes and resources keep me alive. My bad experiences and thoughts partly outweigh the rest but I always get out of there stronger.
Chronic Illness And Mental Health
With chronic illnesses, mental stress or illnesses usually occur as well. Due to epilepsy and the psychosocial consequences, there may be accompanying mental illnesses. Often these are depression or anxiety disorders in people with epilepsy.
Seeking help from a psychotherapeutic specialist can also be helpful. Getting help from a therapist is nothing to be ashamed of!
Raising awareness in every way is so important. I'm happy to see so many people already being advocates and raising awareness. You're all so brave and strong!
In closing I would like to share with you my favorite quote, 'One day you will tell your story of how you overcame what you went through and it will be someone else's survival guide.'"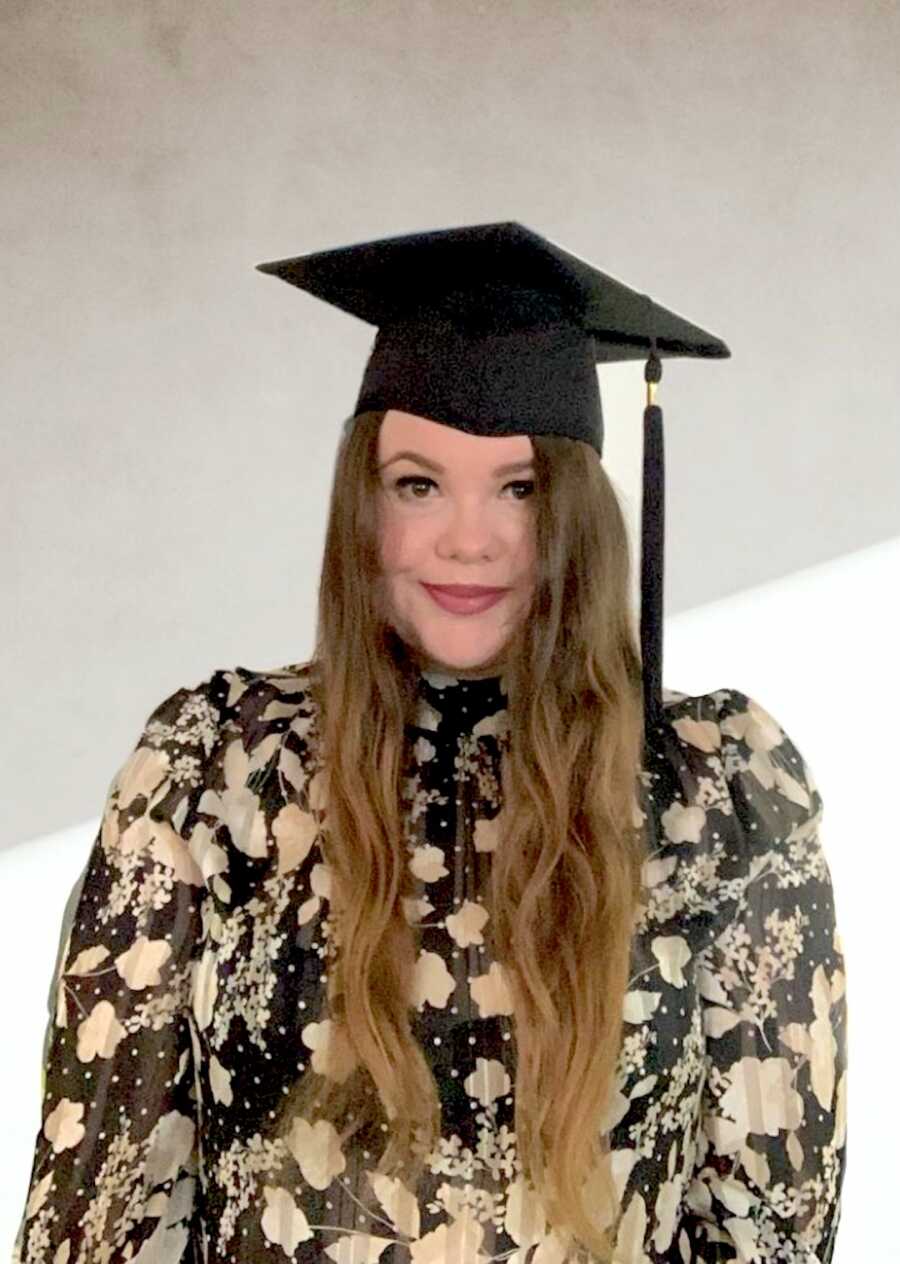 This article was submitted to Love What Matters by Leonie. You can follow her on Instagram. Join the Love What Matters family and subscribe to our newsletter.
Read more stories like this:
'I got in the shower. 'Dana, are you alright?' My boyfriend heard a loud crash. He rolled me on my side, stuck his fingers in my mouth.': Woman with epilepsy explains how she has 'cheated death' countless times
'She'll be in a wheelchair by 40 and you'll end up her caretaker.' I accomplished everything his dad said I COULDN'T do.': Wife with cerebral palsy, epilepsy, finds love, defies all expectations
Do you know someone who could benefit from reading this? SHARE this story on Facebook with family and friends.