"Dear Baby Kirkland,
I can't believe you're here in my tummy. I can't believe you're mine. Don't get me wrong, I always knew you'd make your way to me. I've had full faith that I would become your momma, but I never expected it to feel like this. This feeling I'm experiencing makes me want to savor every second of carrying you, hug every Momma's neck a little harder, and buy from every little baby ad that pops up. I wouldn't wish this journey on anyone, but I'm so glad it was ours.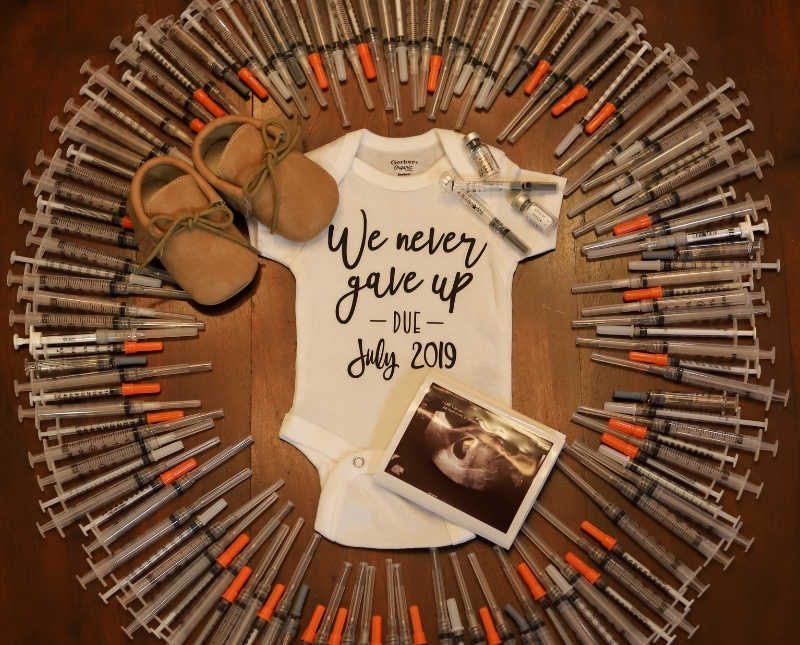 For over three years we tried to get to you. Appointment after appointment, shot after shot, tear after tear; each heartbreak continued to bring us closer and closer to you. During those times your momma and daddy hurt. We wanted you then, but we are so lucky to have you now. Someday you'll understand our journey in becoming parents, but right now three rounds of in-vitro fertilization isn't quite developmentally appropriate for you. I pray I'm always proud of the route we had to take to become your parents. But I pray you will always be proud of your parents and your journey to us too.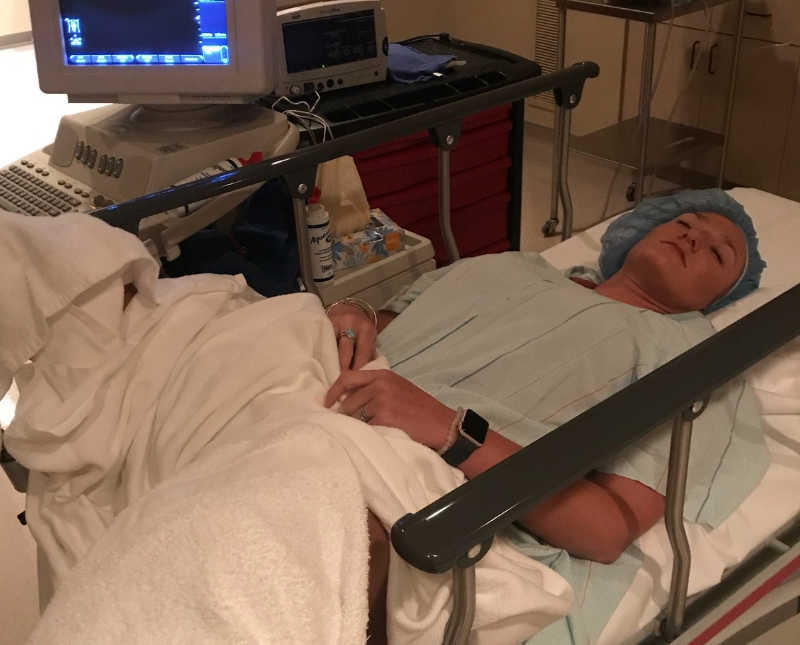 You see, you're daddy and I met you for the first time on November 7th. We met you in your tiniest form, and loved you just as much then as we do now . We transferred you and another sweet embryo. When we found out we were pregnant I couldn't help but to wonder if it was just you in there or if I would be carrying two. I honestly had no clue. I can't help but to think now that the other little embryo helped you get here. He or she blocked you in so you could get nice and cozy. And when I think about the how that might have happened or the decision we had to make to get you here I get emotional. Never in my wildest dreams did I ever think we'd have to make a choice like that, but we did. We prayed really hard and we went with what God put in our hearts, and I'm so glad we did. I know my life with you will consist of many other difficult decisions. I pray we always follow God's lead. And I pray you do the same too.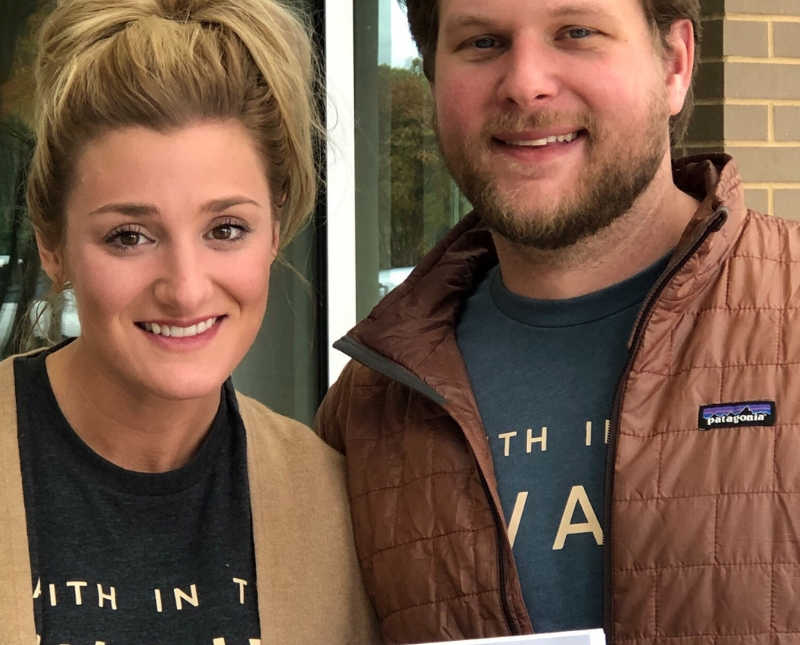 I also want you to know that we waited with so much faith. At first it was a little rocky. My heart just hurt. But there were so many people along the way that inspired us, cheered us on, and helped get you here. Some days were easier than others. But we wouldn't be here without support. You're momma needed help. I swallowed my pride, dropped my chin, and asked for prayers. Not just for us, but for all the other Mommas and daddies on our same journey. And look where it led us, it led us right to you. I know for a fact that I will ask for help for the rest of your life when it comes to raising you. And I'm not one bit ashamed. I pray my faith will always shine for you, no matter what curveballs life throws our way. And I pray your faith moves mountains one day too.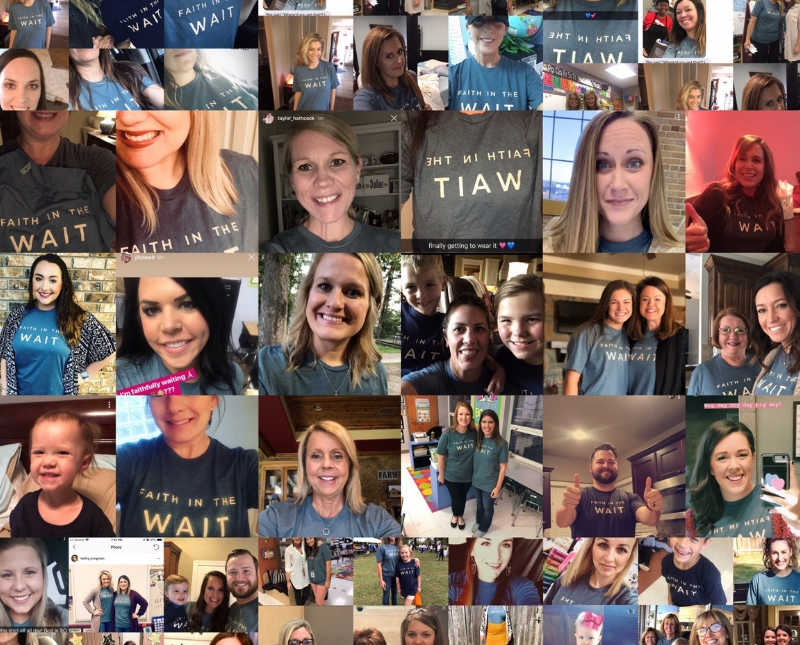 Sweet little one, we don't care what you are. Our only care right now is to love you with every ounce of our being. We are cheering on both pink or blue, and can't wait to see who God chooses for us and or for you. Getting to you was pretty tricky, but I'm not naieve enough to think it will be smooth sailing from here on out. Right now I'm looking forward to the sleepless nights, the running late to school or practices, the bedtime struggles followed up by sweet prayers, and the constant laundry pile up. Each one of these will be a reminder of how blessed we are to be here. I pray I remember this feeling. And I pray you give us grace and forgiveness as we navigate this life we've always wanted.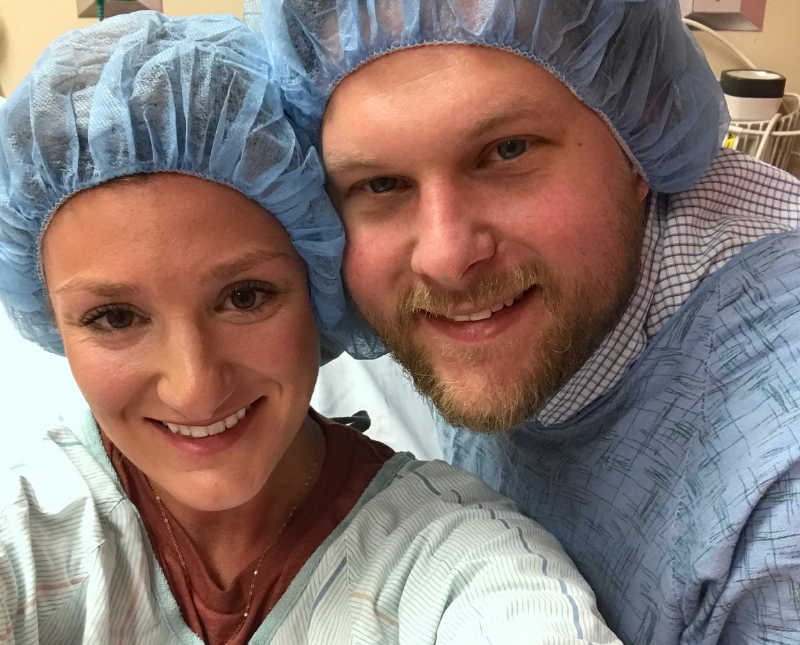 I know right now God is molding every inch of your being and making you just perfect for us. I selfishly hope he gives you your daddy's gentle spirit, hair, and eyes. That when you talk to people you put them to ease with your humble heart. I hope he gives you love for the outdoors and for experiences. You and your daddy are going to have so much fun together. I hope he gives you my patience or would it be the patience you've already given me? I hope he gives you to us with the biggest heart for others and for Jesus. I pray all these and so much more, but most importantly… I just pray for your healthy self to be just who God intended for you to be.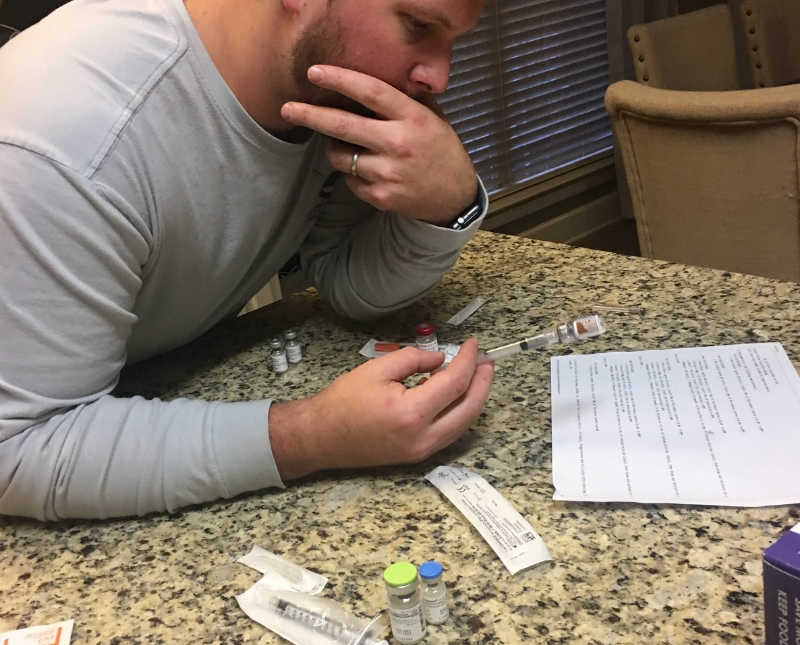 I wish I could describe the way I felt when I heard your first little heartbeat. It honestly took my breath away. It's a sound I turn to when days are bad or worries appear. With the beating of your heart I see God's promises. Sharing the news of you was such a joy. But I couldn't help but to hurt for others. The same hurt I've known oh so well. I pray your journey here is not a journey in vain, but a journey that gives hope. I had to read a lot of other momma's journeys to keep me going, and the strength they had to press on helped me keep going. I pray God uses our story to inspire and not cause pain. And I pray you grow up living out your story and doing the exact same too.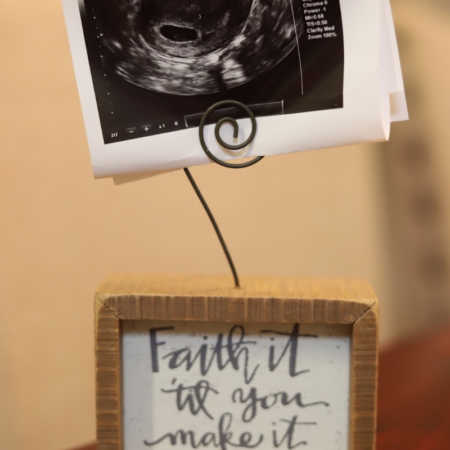 Although we have finally knocked it out of the park, it's hard being on the other side of the hardest game we've ever played. So much sweat, love, and tears go into a journey like this. Knowing there are still Mommas and daddies up to bat makes my heart heart. No matter how many times we swung and missed, we had to to take a deep breath, wipe ourselves off, and come up with a new game plan. I pray your story keeps so many others playing with such faith. And I pray you never give up on your dreams either.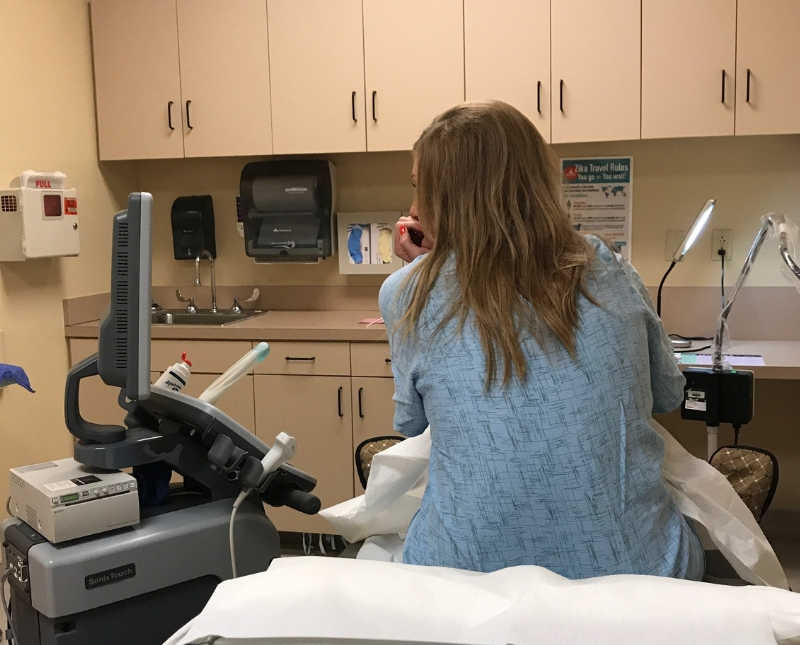 I want you to know we never gave up. And when I say 'we' I mean your dad and me, all of our family and friends, our doctors and nurses, and all the prayer warriors who lifted you up each night. We never gave up our faith and hope in God's promises. There were times when we thought we were so close to you, but God had other plans. I would wait a hundred more moons for you. I would continue to walk this journey for miles and miles, as long as it led me right here to you. You sweet baby, are already so loved and already give hope to so many. You are simply all we've ever wanted. I pray we are all you'll ever want too.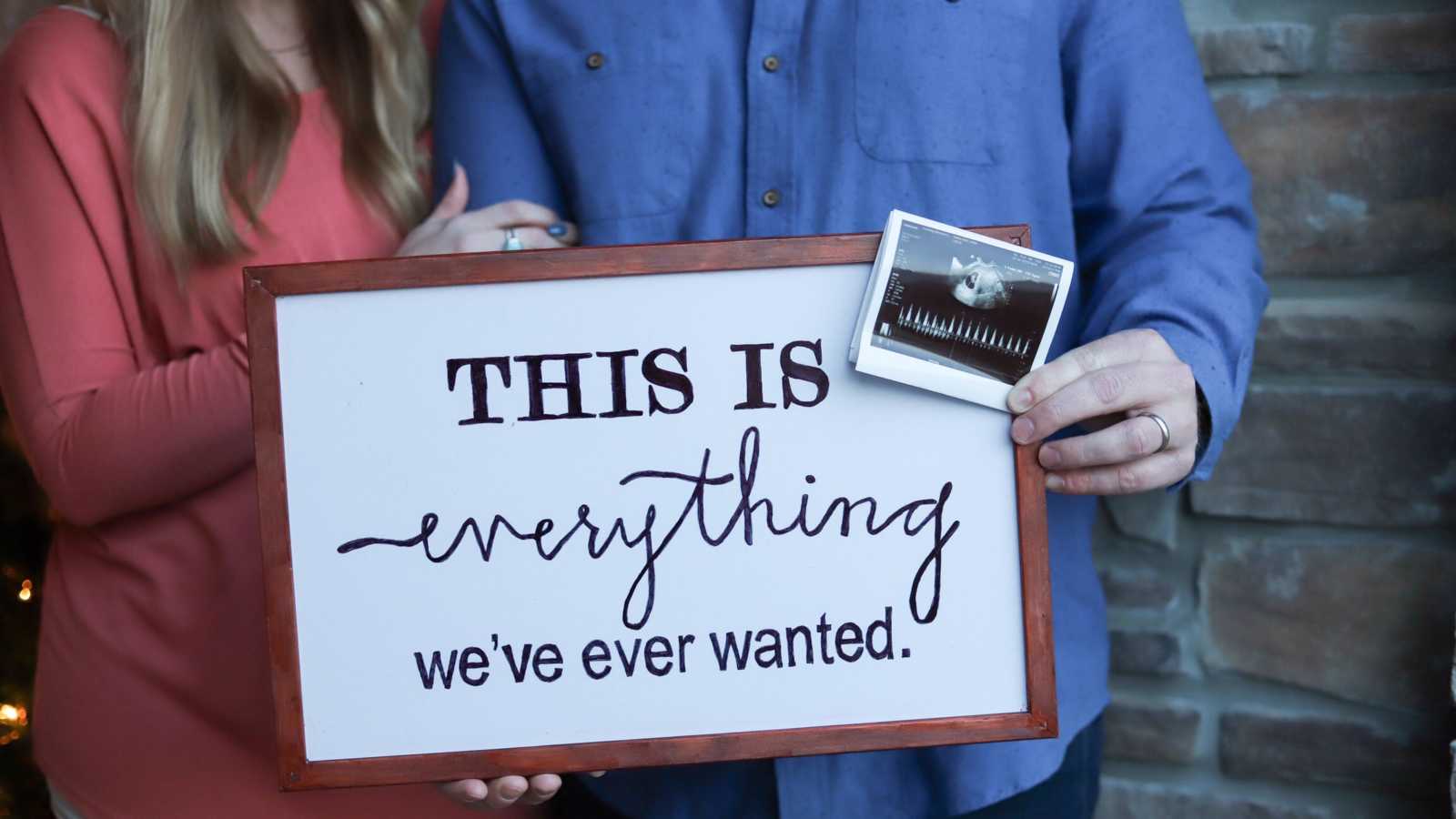 Waiting to hold you,
Momma
This story was submitted to Love What Matters by Katie Segrest. Submit your story here. Subscribe to our best love stories here.
SHARE this story on Facebook or Twitter to support those going through an infertility journey.