Adopted From Foster Care
"'To understand who I am today, you have to know my full story not just part of it.'
My story as an adoptee starts the day I was born on April 12, 1989 at 5:20 a.m. at St. Joseph Riverside Hospital in Warren, Ohio. Three months later on July 11, 1989, and still in Warren, I went into foster care with a family called the Littles. Unlike a lot of kids who unfortunately age out of foster care, I was matched with a family located in Cleveland, Ohio — about an hour away from Warren.
After multiple visits to be sure it was a good fit, my adoption was made final on December 31, 1991, at the age of two. Seven years go by and now I'm nine years old. I came across a photo album of mine I had looked at plenty of times before. This time was different though, mostly because my comprehension had grown. I didn't know at the time how valuable that photo album would be to me.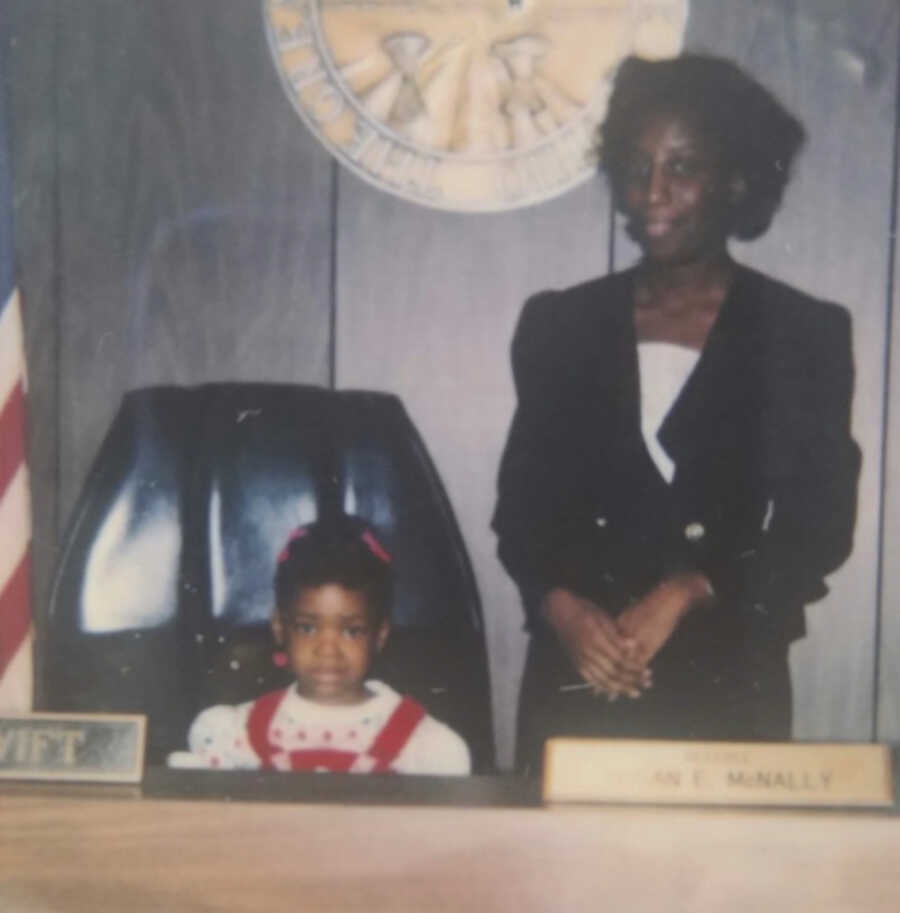 As I open it, my mind is immediately intrigued by what I was reading and seeing when I flipped through each page. It was a beautifully constructed scrapbook that shared how me being adopted came to be, in such a loving way, by my case worker, Judy. Being able to now read and understand fully what I was reading completely changed my life forever — in both good and not so good ways.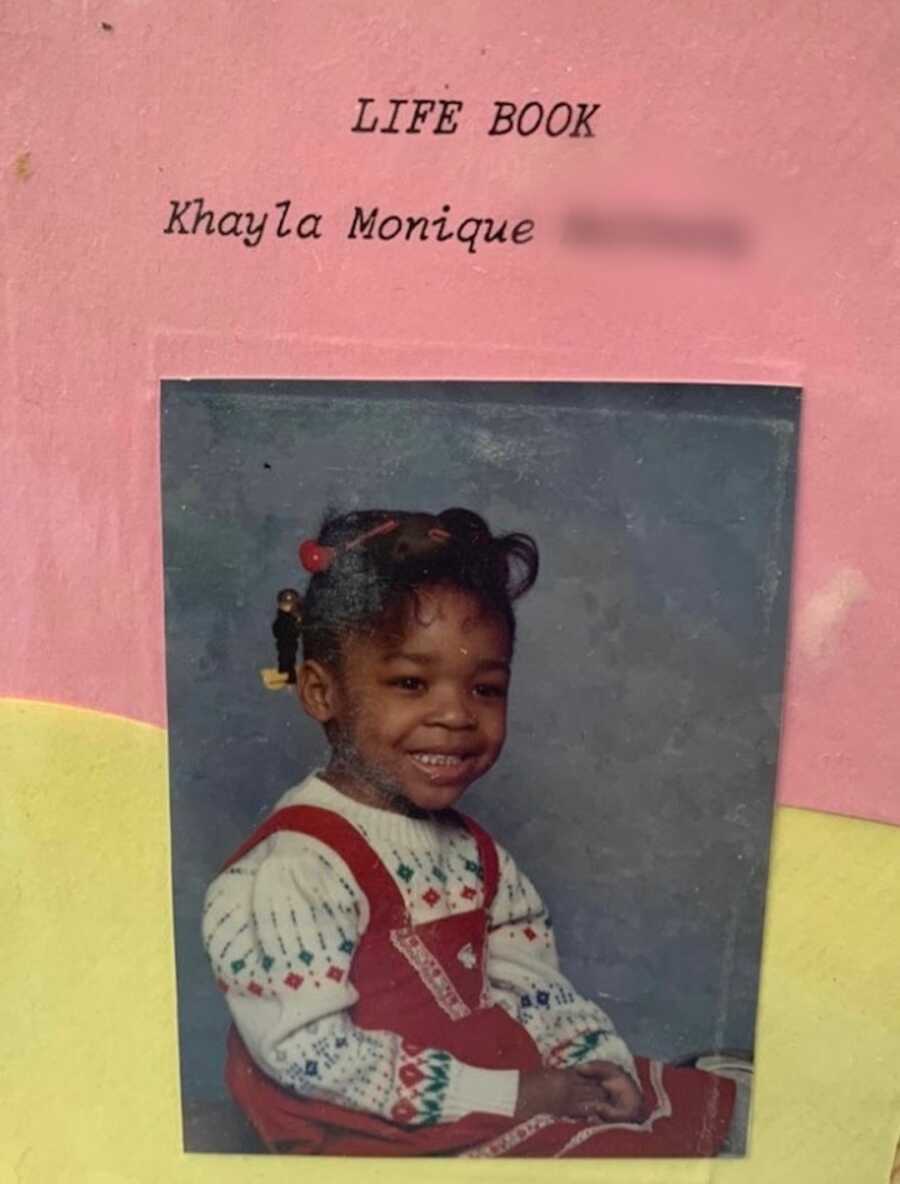 Processing Adoption
After I finished reading what was on those pages, I felt so many different emotions and my mind began to spiral with all kinds of thoughts. Thoughts that ranged from sadness, curiosity, and surprisingly… excitement. I was sad because I didn't know what had become of my biological parents or my siblings. Were they alive? Did they think about me or miss me? Had I ever crossed paths with any of my siblings? Just one question after another.
The curiosity came from wanting to know what they were like. Wanting to know how we were alike and why I did or liked the things I did. Then came the excitement, which may sound strange to some people, but I was excited because I felt lucky in a way. I felt lucky because I had two families and all I wanted to do was tell everybody! 
I remember being so excited to tell someone I was adopted. So I snuck my baby book to school with me to show everyone. As expected, everyone was so surprised and ready to ask one question after another. Of course, I couldn't wait to answer their questions, and at that moment, being adopted didn't seem so bad after all. My adoptive family plays a huge role in why I didn't feel being adopted was a bad thing. Up until the day I was able to read and understand what was in my baby book, I never once felt like I was adopted or that I didn't belong in my adoptive family.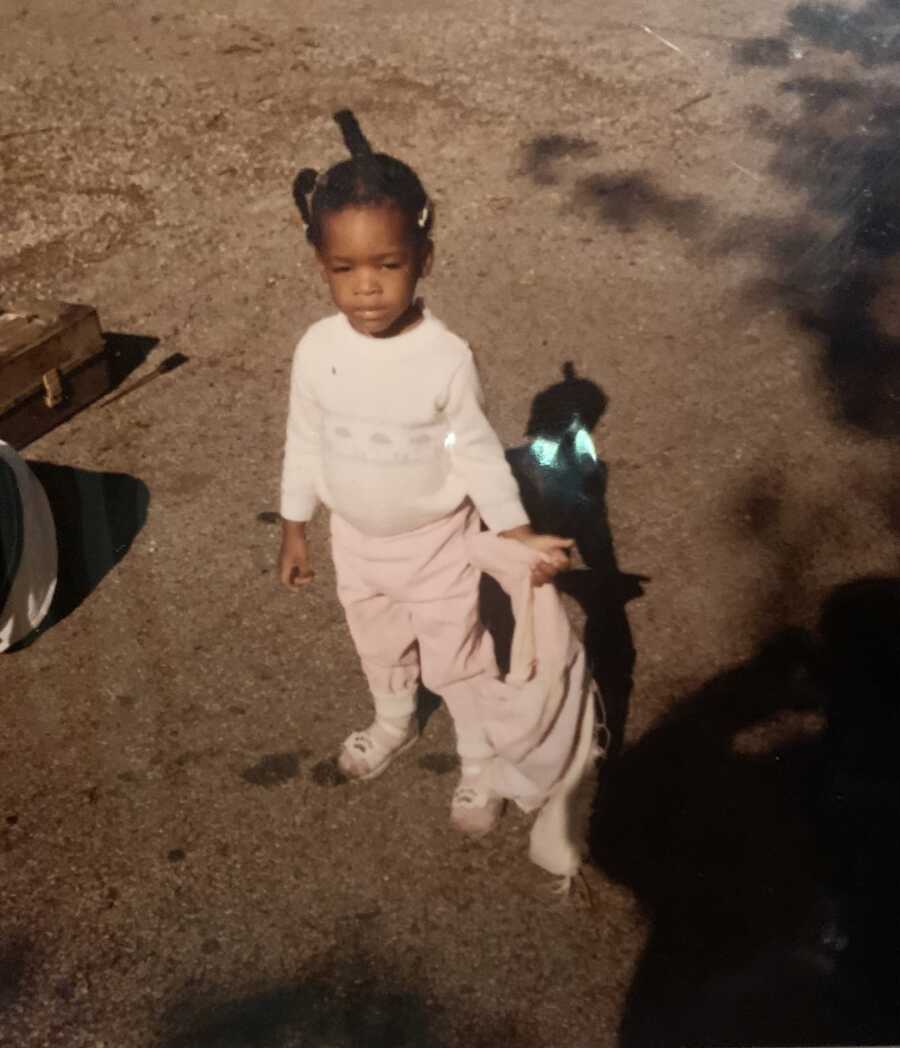 Looking back at different events in my life, I would say middle school is when the unseen effects of foster care and adoption started to show. The first culprit was people pleasing — but before I knew what it was called, I would say I was a chameleon. I was able to morph into the person I felt people wanted me to be.
I yearned to be accepted by everyone because deep down I was still that little girl in foster care who, in a sense, had to perform for different potential adoptive families. I couldn't be my authentic self because I didn't know who I truly was and then those questions I had before started to resurface. Why do I like this? Why do I like that? Why am I like this? Why? Why? Why?
I wanted answers so bad that I knew if it was the last thing I did in my life I would reconnect with my entire birth family to connect the dots. Some other things that fueled my desire to reconnect with my birth family were the reasons why my siblings and I ended up in foster care, adopted, or raised by family members. These reasons were mental illness, alcohol, and drug abuse.
My adoption was a closed adoption, meaning my birth parents gave up full parental rights. I had no access to my medical records or information on their whereabouts. Knowing I had twelve, yes twelve, other siblings out there and I didn't know them just didn't sit right with me. Due to Ohio laws around closed adoptions, there was nothing I could do until I became of legal age. At this time I was fourteen years old, so finding my birth family went on the back burner.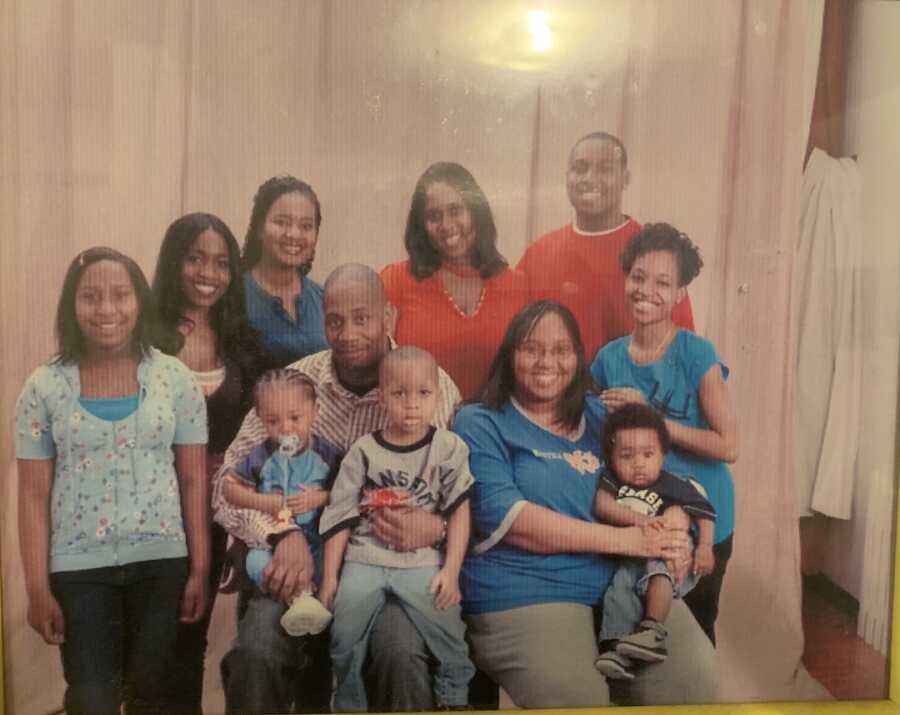 Teen Pregnancy
That following year, at fifteen years old, my life completely changed when I became a mother to my son, Kahleel, while in the tenth grade. This was just one more reason for me to find my birth family, because here I was, in my mind, creating my own family — which at fifteen should've been the last thing on my mind.
A lot of people often wonder, 'If you were adopted into such a great family, why would you feel the need to create your own family?' Well, it comes from unconscious wounds we all have — whether you're affected by adoption or not. For me personally, I had created what the perfect family would be to me based off of what I saw from hanging out with my friends' families.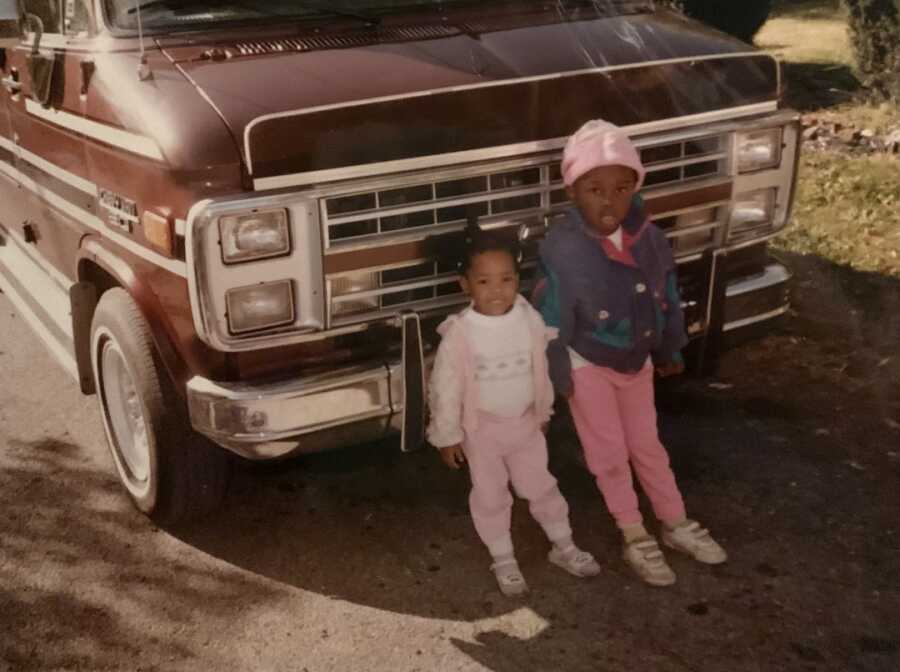 One of those things was being openly emotional, loving, and affectionate. All things that unfortunately some of my adoptive family didn't experience growing up, so it wasn't expressed. When I met my son's father at thirteen and he told me he loved me, even though his actions didn't always show it, and we were just kids, I believed it. It's what the little girl on the inside was screaming for all these years, but I didn't know how to properly express that to my adoptive family.
Sometimes the fear of hurting your adoptive family is louder than your own inner adoptee voice, which should really be honored. My people pleasing had gotten so out of control I put up with just about anything in that relationship. From verbal, emotional, and even physical abuse. I wanted to feel unconditional love and prove I could do what my birth parents couldn't. So I stayed in that toxic relationship for seven to eight years. 
Finding My Biological Siblings
After finally getting the strength to leave that relationship, I was able to focus on me and my goal of reconnecting with my birth family. When I finally turned 21 I made the call to the adoption agency in Warren, Ohio to see what I could find out. My heart was racing and all I could think was, 'Please tell me what I want to hear!'
When the case worker got on the phone, I poured out my heart and my desire to find my family. What she said next made me burst into tears. My oldest sister who lived in Columbus, Ohio had left her information just in case one of us decided to reach out. I could not believe my ears, it was really happening. All those years of hoping and praying had finally become a reality and I was going to be talking to my siblings before I knew it.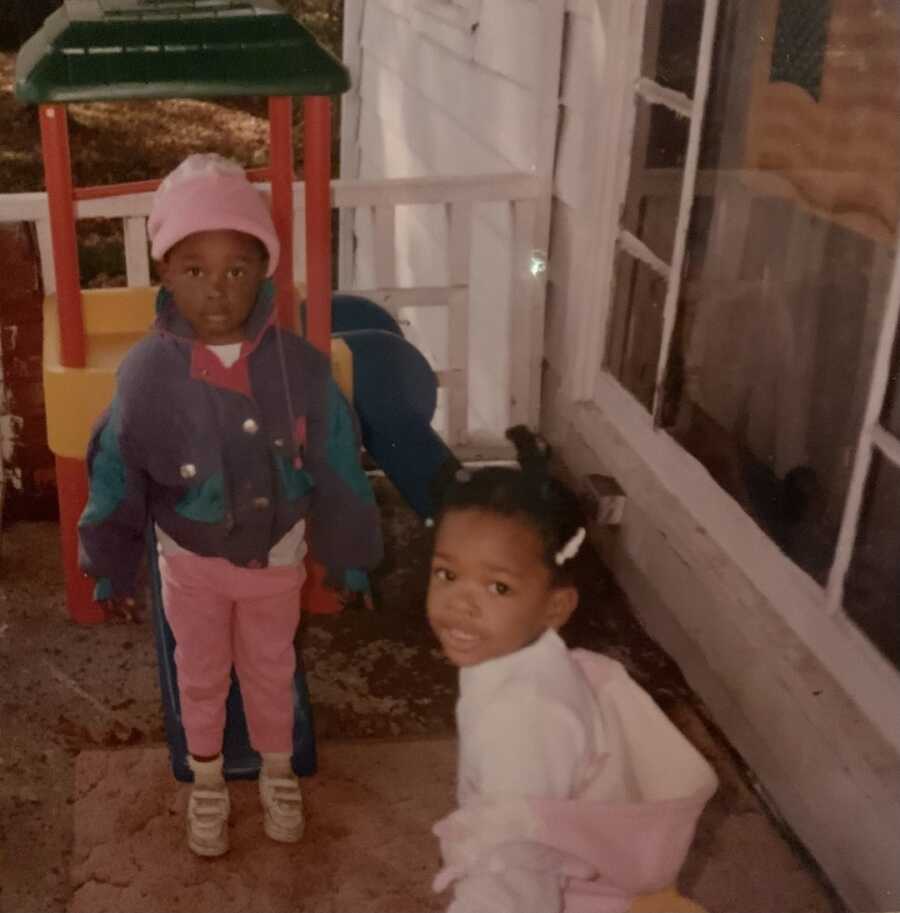 As soon as I got off the phone I immediately hopped on Facebook. It was 2010 so it was pretty popular at the time. I looked her up and saw profiles, but didn't know which one was her. So I eagerly started writing my letter to her expressing how long I had been waiting to be able to reconnect with my birth family.
What happened immediately after is kind of a blur because of all the excitement, but everything just spiraled after that. From 2010-2012 I was able to reconnect with my entire birth family, something I set out to do at nine years old. So I'm sure you're thinking everything was amazing after I found my birth family, right?
The truth is, although me reuniting with my family was a beautiful thing, it also came with its own issues. Issues that came about were understanding, although we all share the same DNA, we didn't grow up the same. We had to truly get to know each other and share what our experiences were like because of foster care and adoption, whether by family members or not.
We all carried some type of pain or hurt we hadn't yet started to heal from because we weren't at a place of self awareness to recognize them in order to heal them. This caused a lot of miscommunication, arguments, and falling outs. I didn't talk to one of my sisters for four years because I didn't feel like she was respecting my boundaries. During those four years I was also dealing with some mental health issues. Those issues were anxiety, depression, and codependency.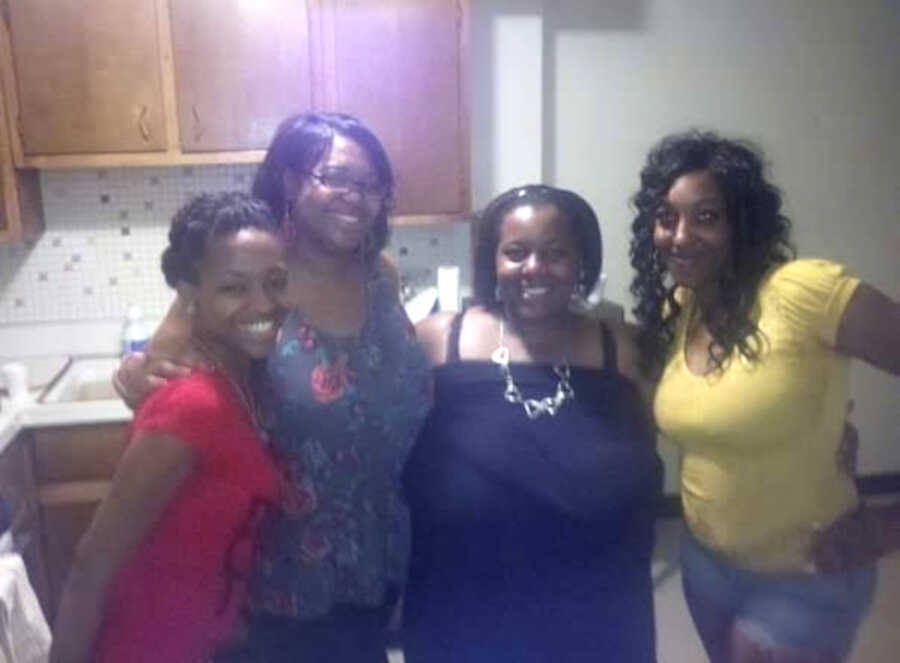 Healing Journey
While I was dealing with these issues in secret, I started to think about my birth parents and the reasons surrounding my adoption once again. One was mental illness, and I started to make the connection, but at the same time I became so frustrated. I was frustrated because one of the flaws, in my opinion, to a closed adoption during that time, is that your medical records are sealed.
I knew nothing about the details of my parents' mental health until I was 21 and my records were unsealed. Then I had a vivid memory of being fourteen years old and going for a physical and my pediatrician asking about my family's' medical background. I hesitantly interjected out of fear of offending my mother by disclosing we couldn't truthfully answer her question because I was adopted.
As I reflected on these things, all I could think about was how, had we known, maybe my mother could've been educated about mental health and understand it's a disease. Which means it can be passed down through genetics. Maybe had these steps been taken, I could've known the signs and taken action to seek help sooner. Eventually I got over my frustration and took the steps necessary to start healing and stop being a victim to my mental health.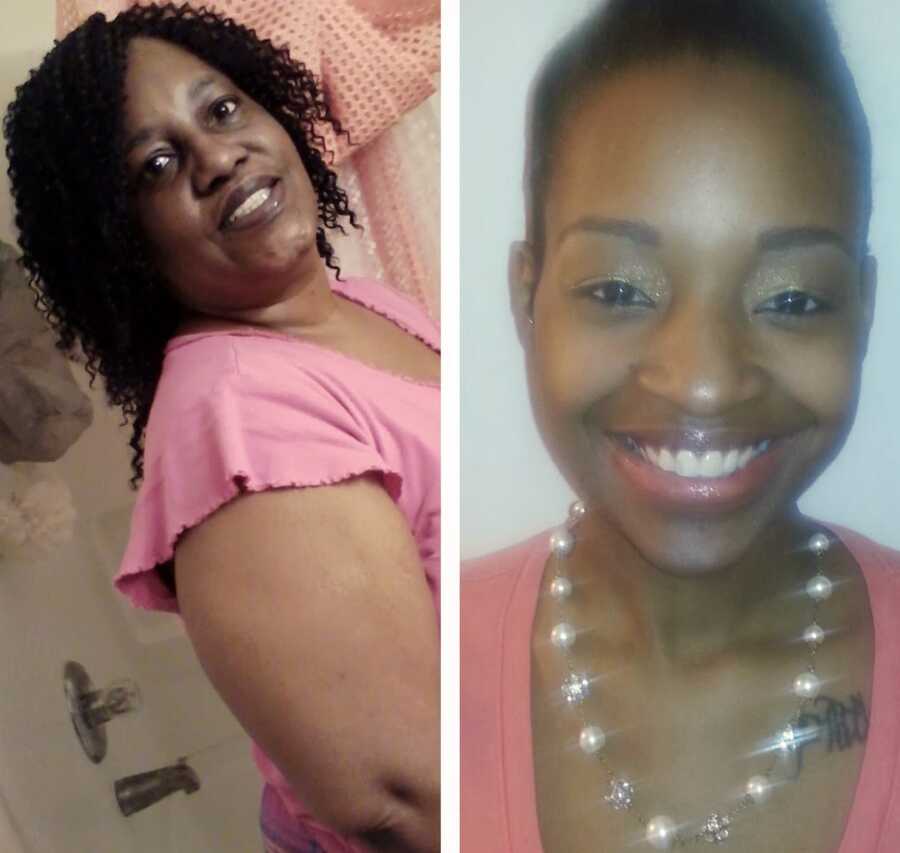 In January 2018, I started to slowly come out of my dark depression and reach out to my siblings. Remind you, four years have passed so a lot has changed with all of us. I'm grateful to say, some of those things were growth and understanding for one another. We all weren't ready for what we were about to experience next as siblings and a family.
Unexpected Loss
On January 17, 2018, two months before his birthday, my biological little brother (who also lived in Cleveland, Ohio) was murdered at 25 years 'young.' I was completely devastated when I received that call at work the next day from one of my older sisters. All I could think was, 'I should've called him.' I said that because two days prior to his death, I had talked to my little sister who had been adopted with him and asked if his number was the same. For some reason though, I never called him and that's something I still carry with me till this day.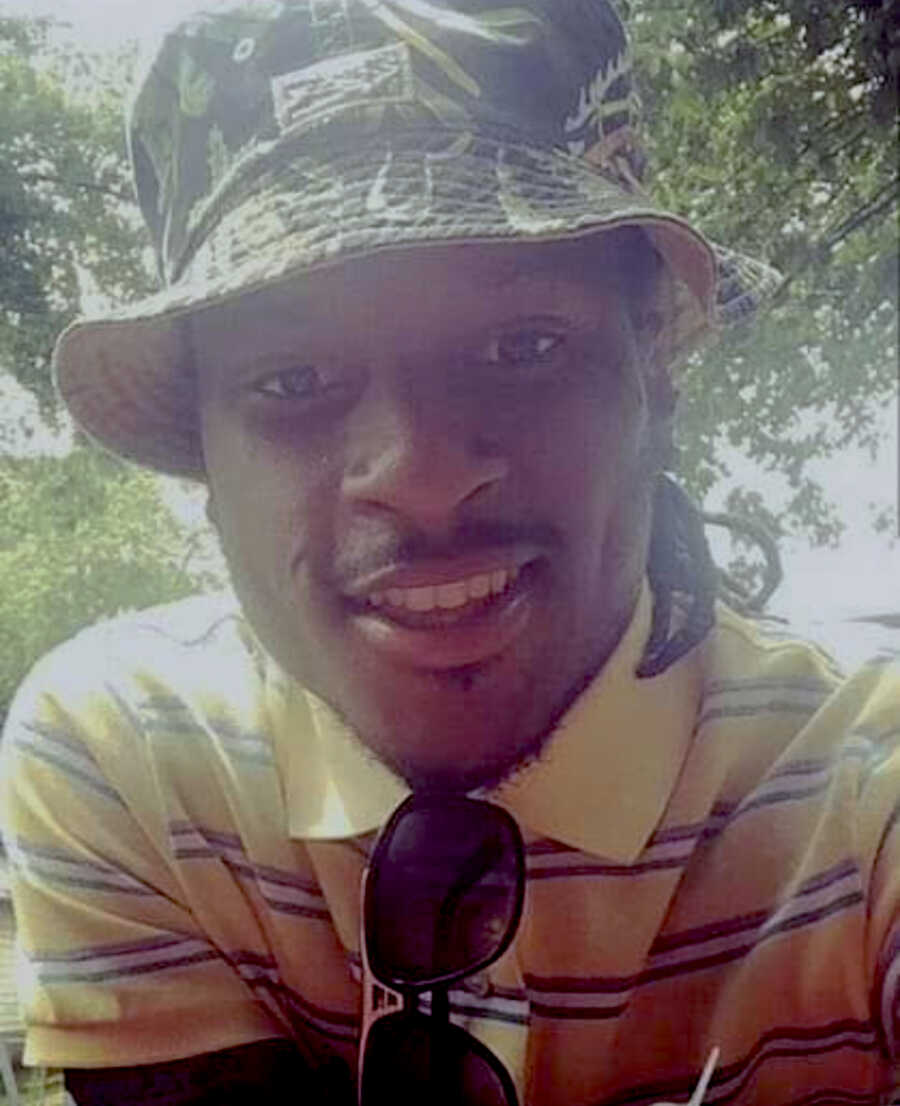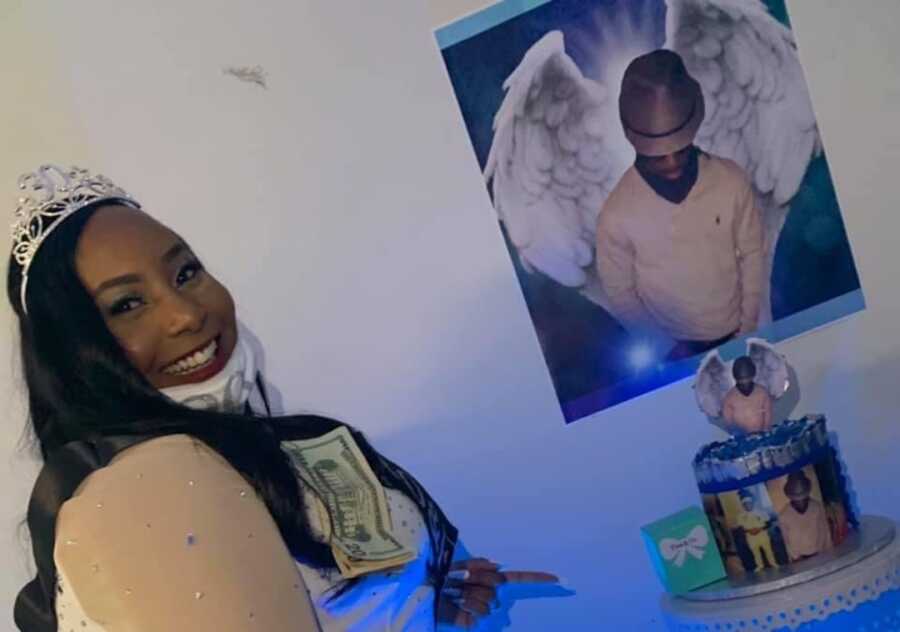 The death of my little brother brought my siblings and I closer than we had ever been. We were talking every day and had a mini reunion that included me meeting one of my older brothers. Meeting him for the first time was different from meeting my other siblings because I had pictures of him in my baby book. It was like, finally I'm seeing him in person and not in a photo album.
That time me and my siblings spent together was truly a dream come true and I never wanted it to end. It made me wish we didn't have to wait until we were adults to make these memories. Knowing one of my older sisters never got a chance to meet our little brother before his death heightened that wish.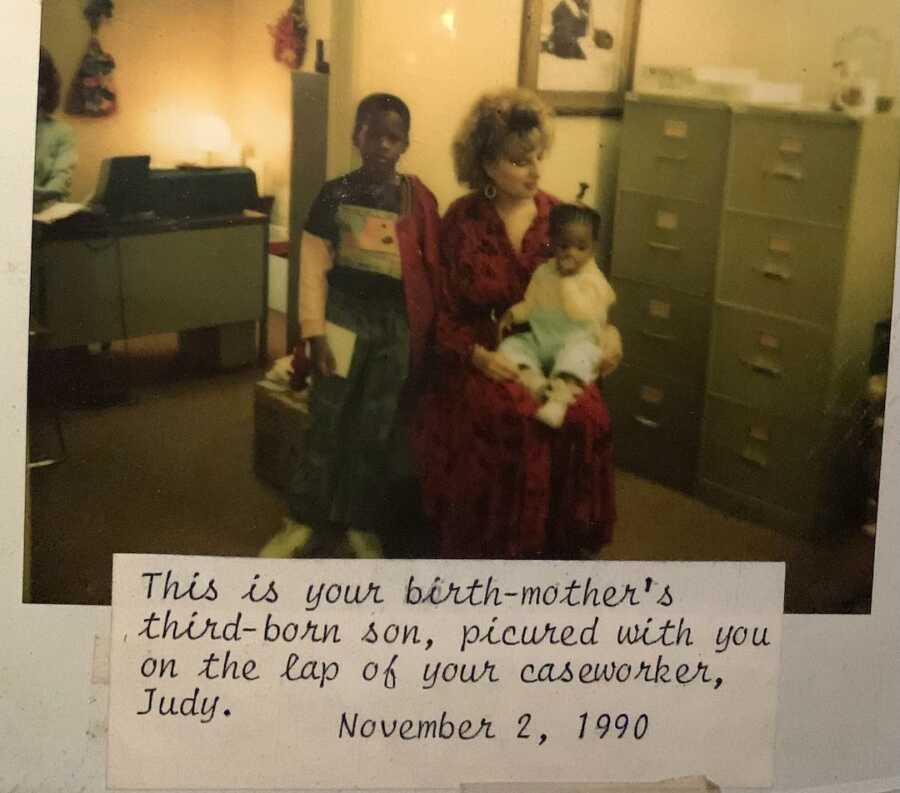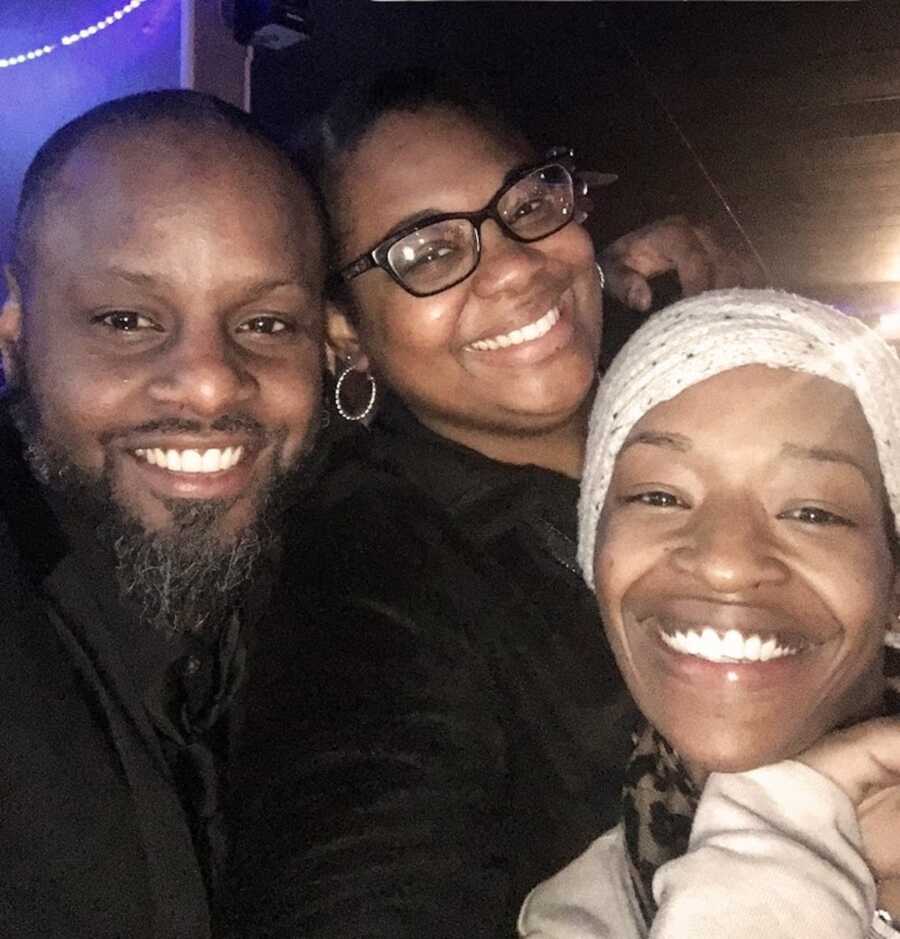 It's thoughts like that, when I have to remind myself everything truly happens for a reason and sometimes I might not know why. One thing me and my birth family do know is that my little brother is definitely here in spirit, and he makes it known on a regular basis.
My birth family and I have been reconnected now for eleven to twelve years, and while we still have disagreements we have a good bond. I can truly say reconnecting with my birth family was the best decision I could have personally made. I say this personally because every adoptee's story and experiences are different, so some adoptees don't have a desire to find their birth family. Finding my birth family made me feel complete and whole because I now have answers to questions I had as a little girl about myself. 
Advocate For Adoptees
My personal journey and being able to help people in the past affected by foster care or adoption brought me such a fulfillment I decided to become an advocate for other people affected by foster care and or adoption on their healing journey. I want other adoptee's struggling with acceptance, identity issues, self doubt, and negative self talk to know you're not alone.
With the right resources, support, and consistency, you can overcome these things. I know this to be true because it's exactly what I combined to be where I am today, offering this advice. The healing isn't easy but it's so worth it to finally be free and not held hostage by what happened to me. You may feel like you're taking three steps back at times and that's okay. Keep going because every time you do, you're rebuilding your resilience back up.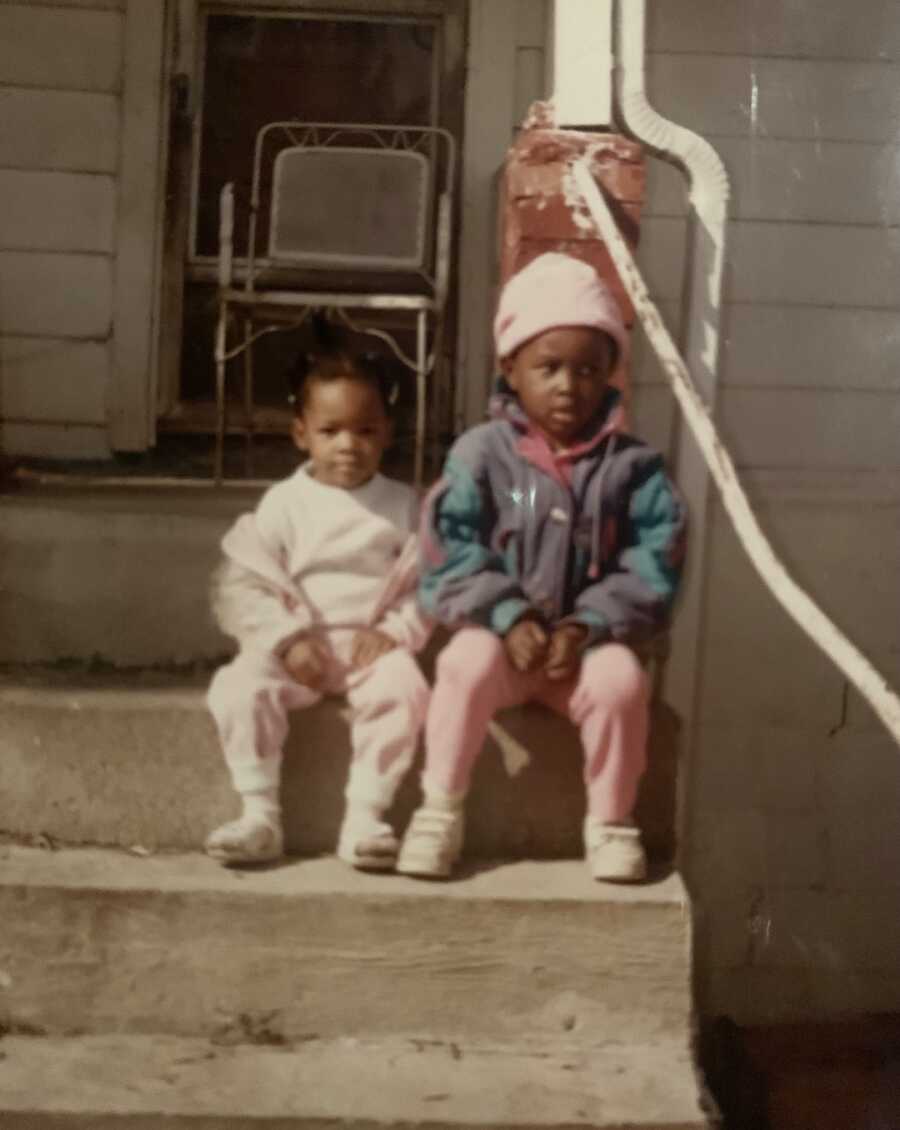 Remember, everyone's healing journey looks different, so find what works for you and give yourself time and grace. Above all else, develop a relationship with yourself because it's easy for adoptee's to seek outside validation. This was very powerful for me as it helped with my abandonment and loss issues developed from being separated from my birth family.
Developing a relationship with yourself as an adoptee is so important because developing unhealthy habits like 'people pleasing' is real. Having the full support of my adoptive family helped me tremendously on my healing journey and reconnecting with my birth family. It's important to understand, as an adoptive parent, what your adopted child may need support with as they become adults. 
Understanding an adoptee wanting to find their birth family isn't to hurt their adoptive family is also important. You have to remember we didn't ask to be adopted and being adopted doesn't mean you forget about your birth family. The same can also be said for birth families being offended by the relationship an adoptee has with their adoptive family.
Genuine unconditional love, support, and understanding. These are the top three things I believe are needed when dealing with someone affected by foster care and adoption. Receiving these things from both my case worker, adoptive, and birth family collectively, is what helped my adoption experience become a success. It's also how I'm able to help others as an adoptee turned advocate."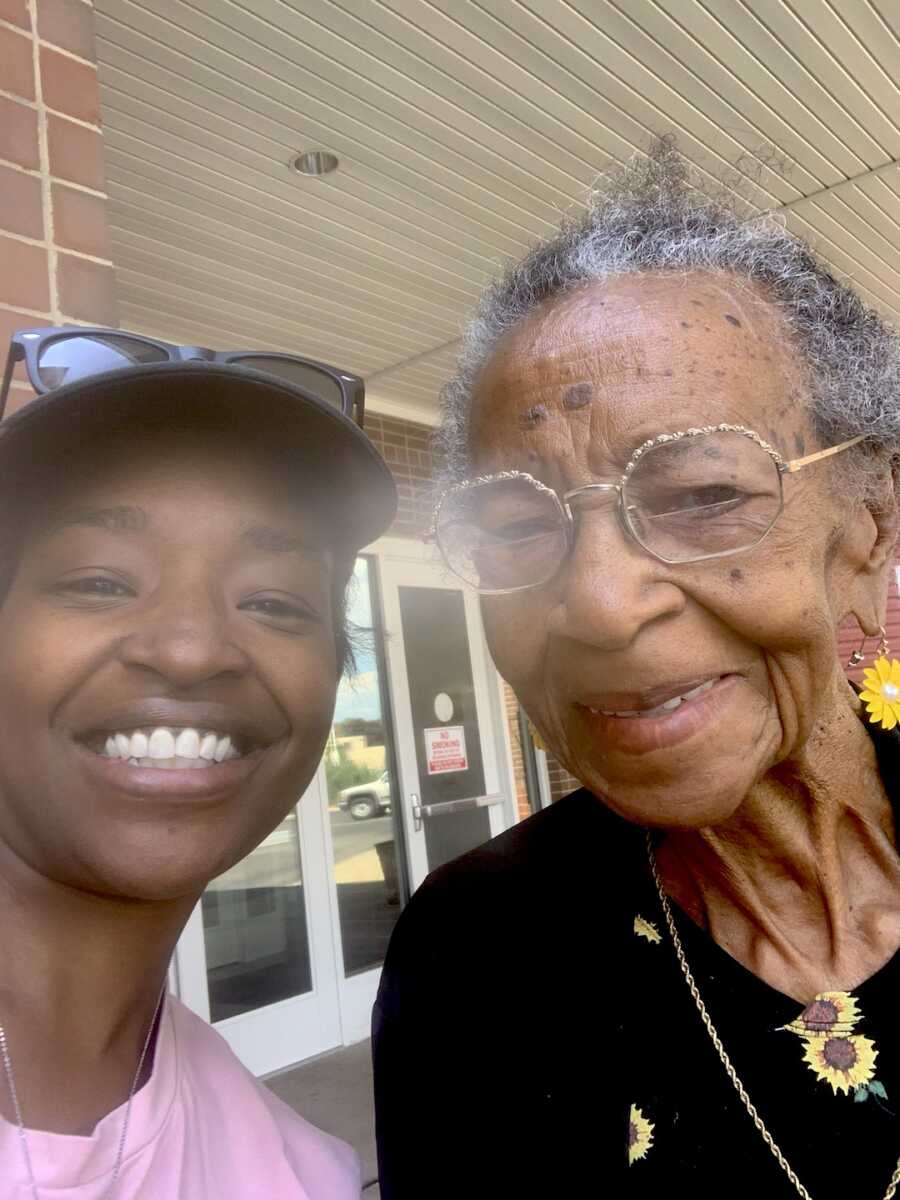 This story was submitted to Love What Matters by Khayla Monique. You can follow her journey on Instagram. Submit your own story here. 
Read more stories like this:
'At 18, my mom asked, 'Would you like to have a letter your birth mom wrote when you were born?': Adoptee shares beautiful relationship with birth mother, 4 bio siblings
'I think I might be your birth mom.' It was crazy to have even been able to find her that easily.': Adoptee reunites with birth family, finds biological father
Please SHARE this story on Facebook to encourage others to cherish every moment and love what matters most.