Disclaimer: This story contains details of loss which may be upsetting for some.
"My mom and I waited patiently for the hospice worker to arrive.
She entered the hospital room and took the nonexistent vital signs of my husband, James. Finally, the time of death was called and recorded: 8:42 a.m. on December 15, 2021.
My entire life, as I knew it, had just burned to the ground.
It was nine days before Christmas…
And ten days after the adoption of our son was finalized.
I was now thrown into a life I never wanted or expected. In my wildest nightmares, I never thought I would become a single mom and widow at 34 years old.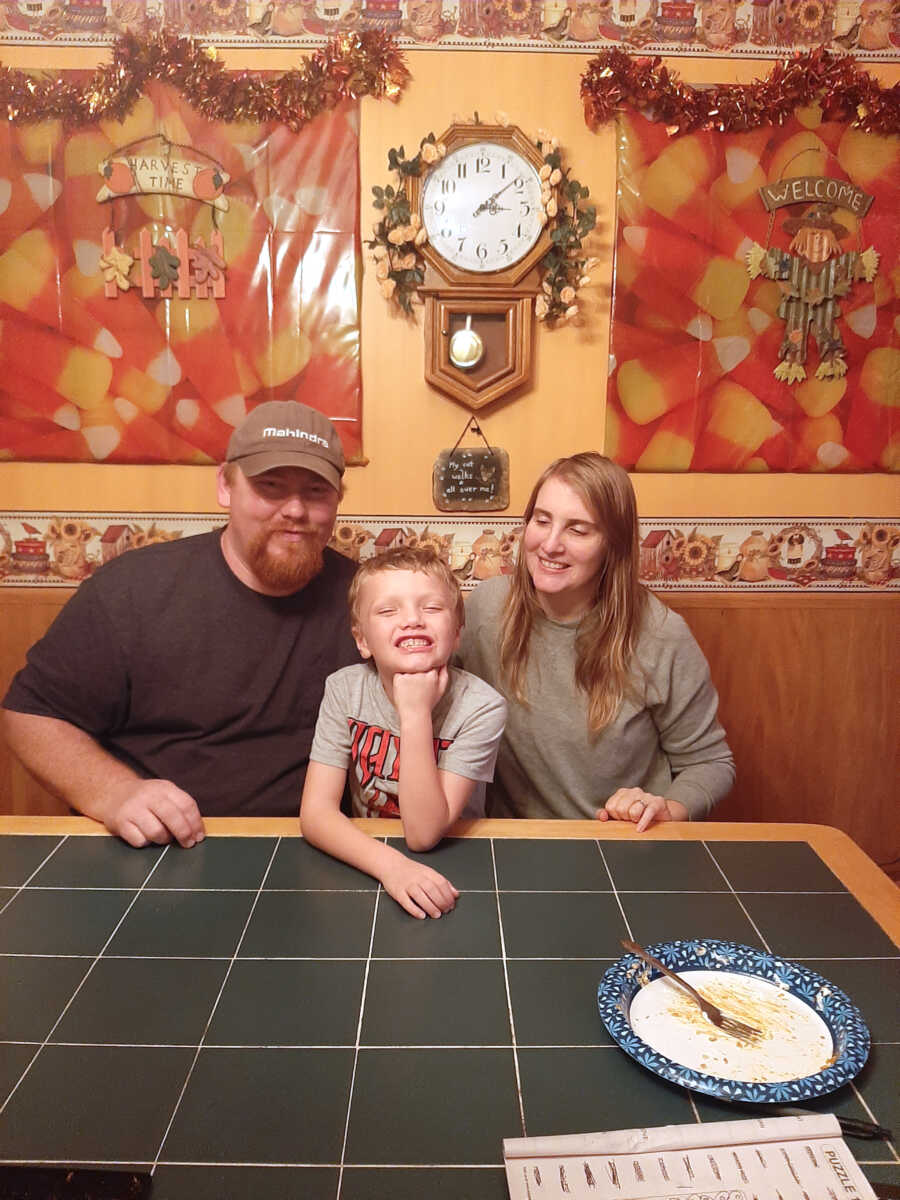 Our Life Together
Up until July 2021, James and I had a reasonable everyday life. We grew up in the same small town. However, James was four years older than me, so we didn't get to know each other until I was 19 and working at the only grocery store in town. We went on one date, and things took off from there.
We got married a year and a half after we met. After being together for almost 16 years, our lives intertwined so much we became one person. We did absolutely everything together. Very rarely would you see one of us without the other.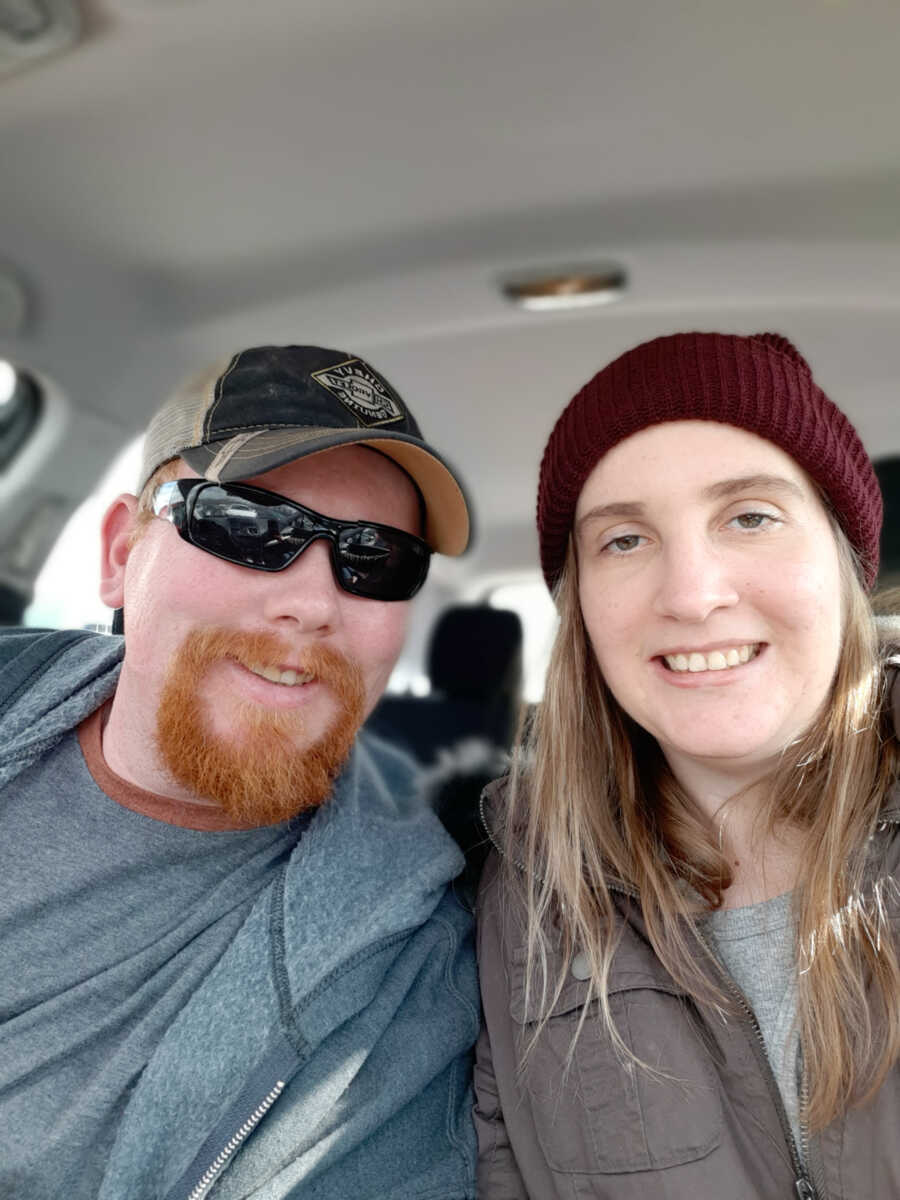 We finally decided to start a family in 2019. We had been married 12 years at that point. I had been putting off having children for a while. I always thought we had all the time in the world to decide if we wanted children. But then, the years began to fly by. Before I knew it, I was 32 years old, and James was 36. The time to decide was now.
I wasn't a massive fan of going through pregnancy, so we started with foster care. We had both independently seen a Facebook post about an informational foster care meeting in our county. We mentioned it to each other and went back and forth a bit before going. Did we really want to do this? We decided to go at the last minute on the day of the meeting.
Becoming Foster Parents
James and I always thought the licensing process for foster care would be complicated. I can't speak for other agencies, but our county's process was pretty straightforward. Of course, there's tons of paperwork and steps to go through, but nothing super surprising. It also helped that James and I were super honest with each other throughout our marriage. No one harbored any secrets that would be revealed in the home study process.
After the meeting, we signed up for pre-service training, which are the classes taken before being considered for moving forward to licensing.
During our training, I realized everyone has their own reasons for wanting to become a foster parent. James grew up in an impoverished and broken household. There were many times when the kindness and generosity of others got their family through challenging situations. Now that he was established in his life, I believe James wanted to extend that giving to others. I always saw myself as a 'helper' and just wanted to help in any way possible.
But foster care is no joke.
We went in with the belief these children would come into our home and just be so grateful for us. They would see we were caring and selfless people who wanted nothing more than to make them safe.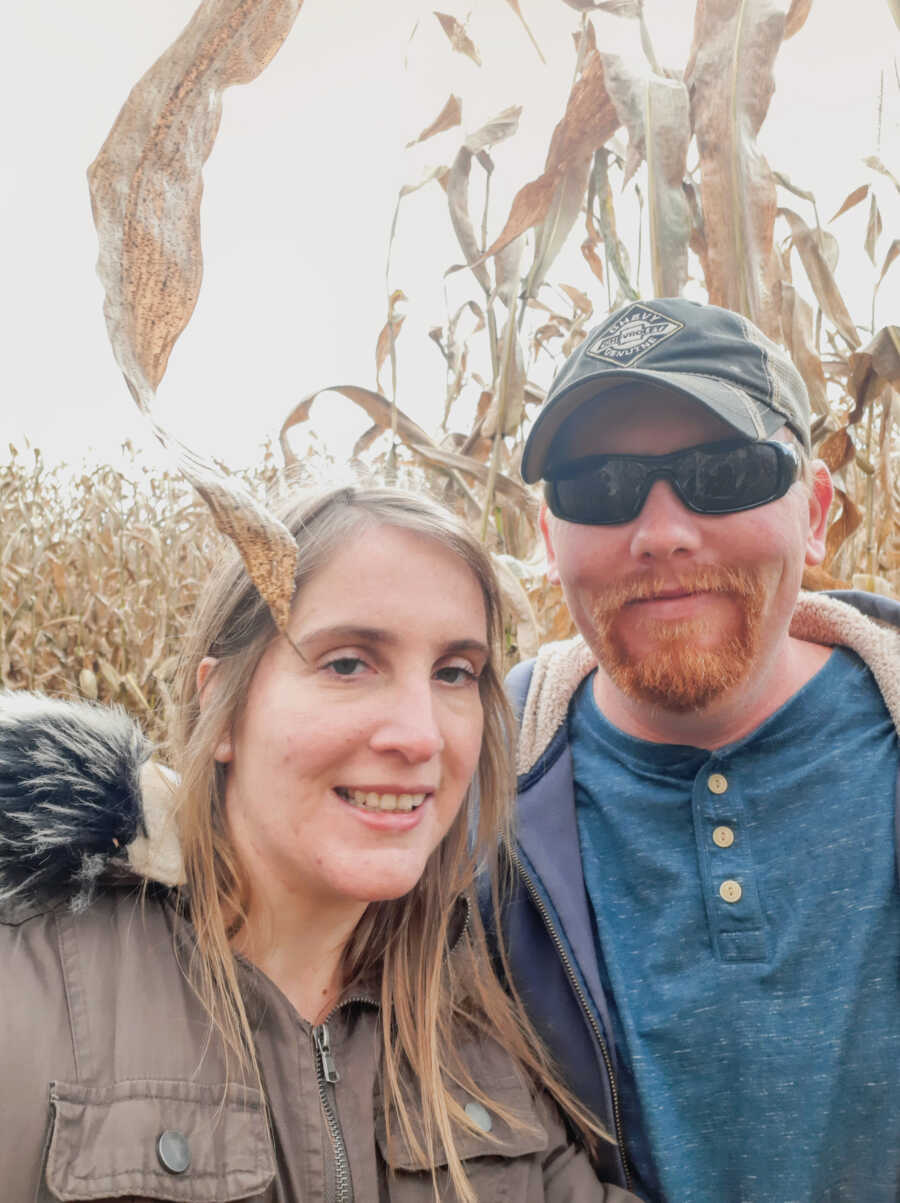 To quote a classmate in our pre-service training: 'You don't know what you don't know.'
We finalized the licensing process and received our first placement in June 2020. We found out the behaviors and actions resulting from trauma are indescribable.
Even though we tried our best, we ended the placement about eight weeks later. It's something I still let run through my mind when I feel like thinking about things I will never figure out. I attribute a lot of it to inexperience with children, especially children who have experienced trauma. Raising children isn't easy, and trauma adds more difficulty.
Foster Care Adoption
James and I both had a lot of guilt about 'failing' our very first placement. We hated that we had put that child through more possible trauma. We feared we would be seen as unreliable and untrustworthy. But, about a month later, a call came in.
There was a 6-year-old boy from another foster home who needed temporary placement. It could possibly turn into an actual placement, but we were under no obligation to continue with that. So we agreed that getting back into foster care this way was a safe choice.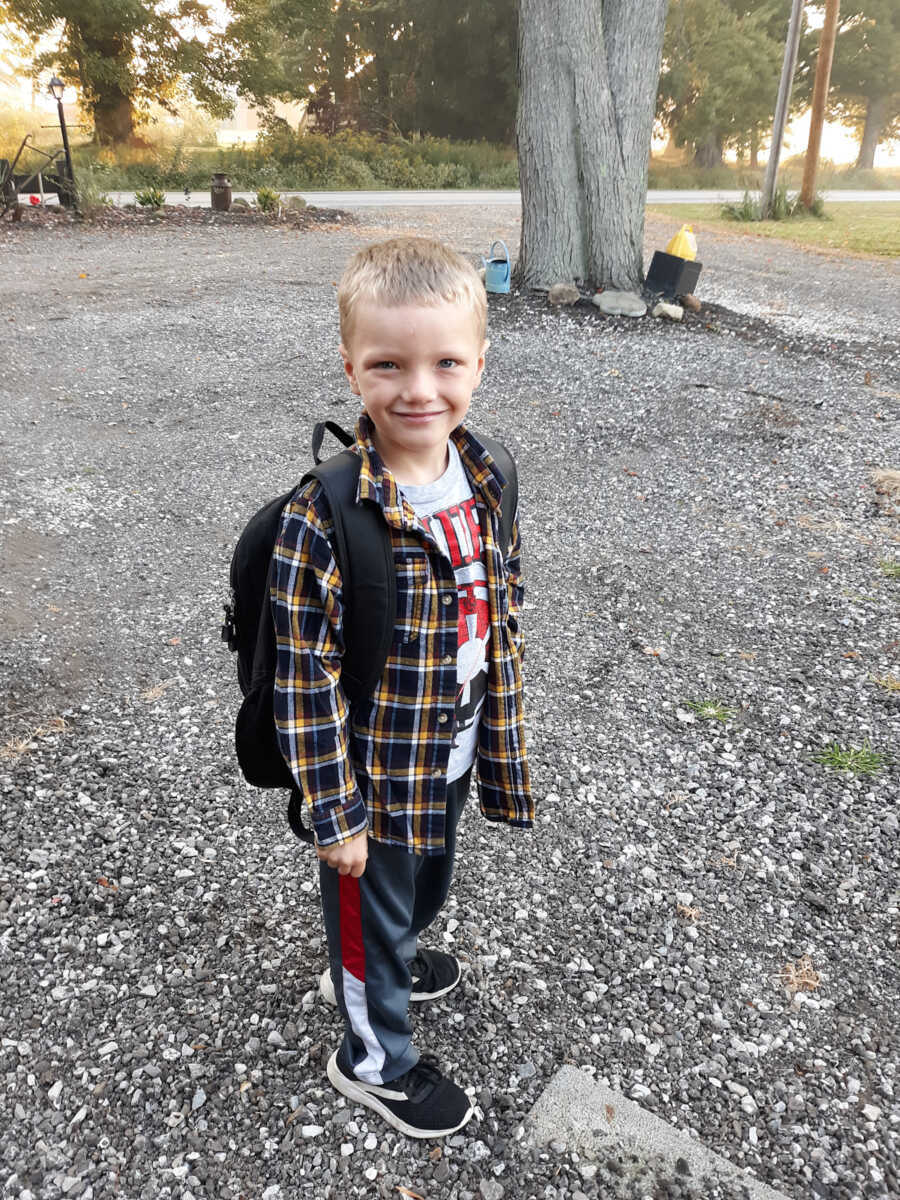 During a potential placement call, the caseworker will go through a list of the basics; known backstory, age, estimated time of placement, etc. Then, whenever they ask if I have any questions, I ask for the child's name. I feel like it puts a human element to the situation. That time was no different. When I asked his name, the caseworker replied, 'Braxton.'
I had no idea at the time that's what our son's name would be.
I still can't explain it, but Braxton immediately clicked with our family for whatever reason. He also came with quite a bit of trauma, but we felt more prepared this time. We knew early on that we would take Braxton as a placement.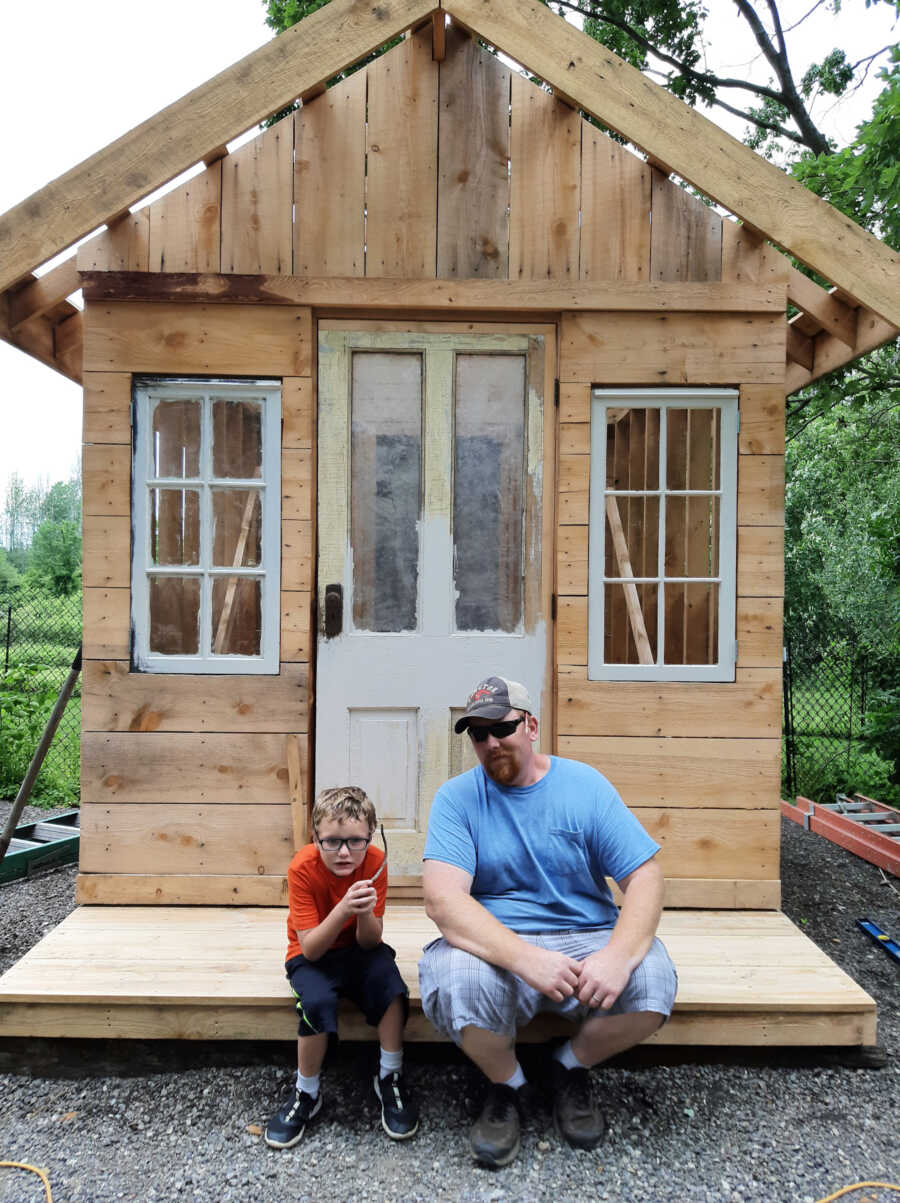 As it turned out, Braxton was unable to return to the previous placement, so James and I signed on to be his full-time foster parents.
At this point, Braxton's time in foster care was actually nearing the end. There was no possible way he could return to his biological family, so his case was entering the time of terminating parental rights. Within two months, we were on Zoom in front of a magistrate, telling her we would adopt Braxton.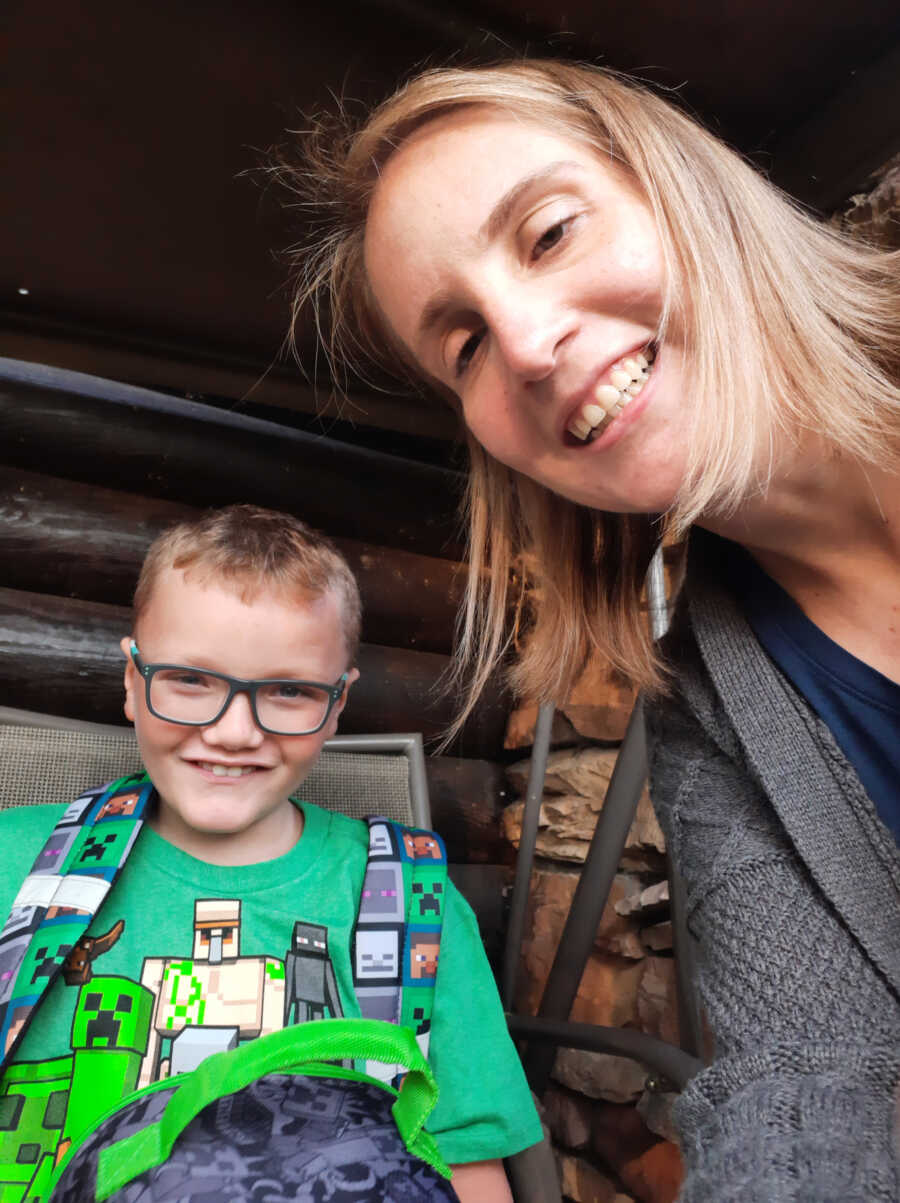 It all moved very fast… until it didn't.
The magistrate agreed that permanency in our home was the best option for Braxton. Next, a judge had to sign off and confirm the decision. For reasons unknown, this took eight months.
I unexpectedly got a call from Braxton's caseworker one afternoon in July 2021. 'The judge signed off, and now we can go through with the adoption.'
Cancer Diagnosis
It should have been one of the happiest days of my life.
Instead, I was absolutely terrified. I wasn't scared to become a mom on paper, though. I was scared because we had just gotten some absolutely terrible news a few days before: James had cancer.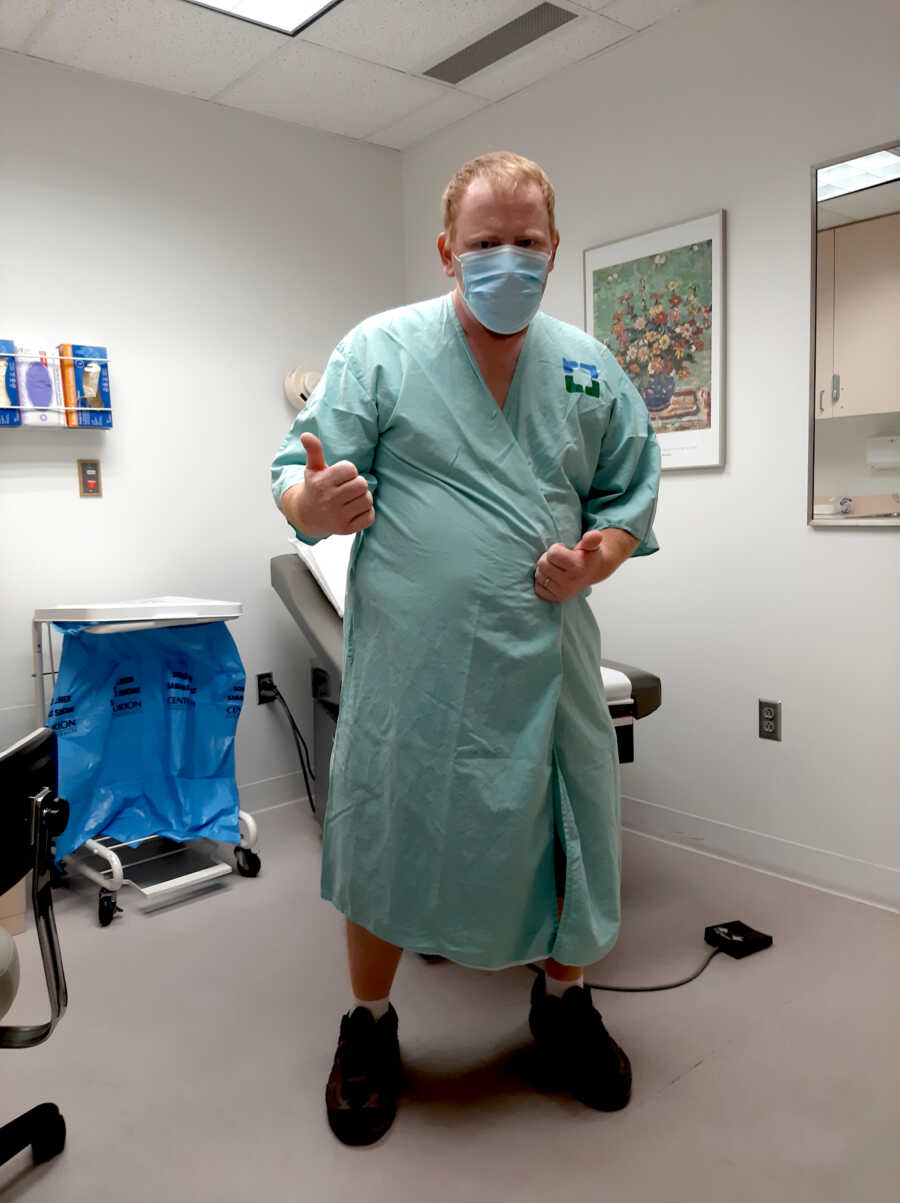 On the outside, it appeared James was on his way to a healthy lifestyle. He had an infected tooth earlier in 2021 that impacted his eating, so he took that weight loss as an opportunity and expanded on it. His weight constantly fluctuated throughout the years. This time felt different, though; James lost about 50 pounds in just a few months.
Then we noticed the lump. It was in James's chest/armpit area. The left axilla. We didn't think much of it. After all, James was getting into the best shape he had been in a while. He was working an absolutely grueling job and had quite a bit of energy.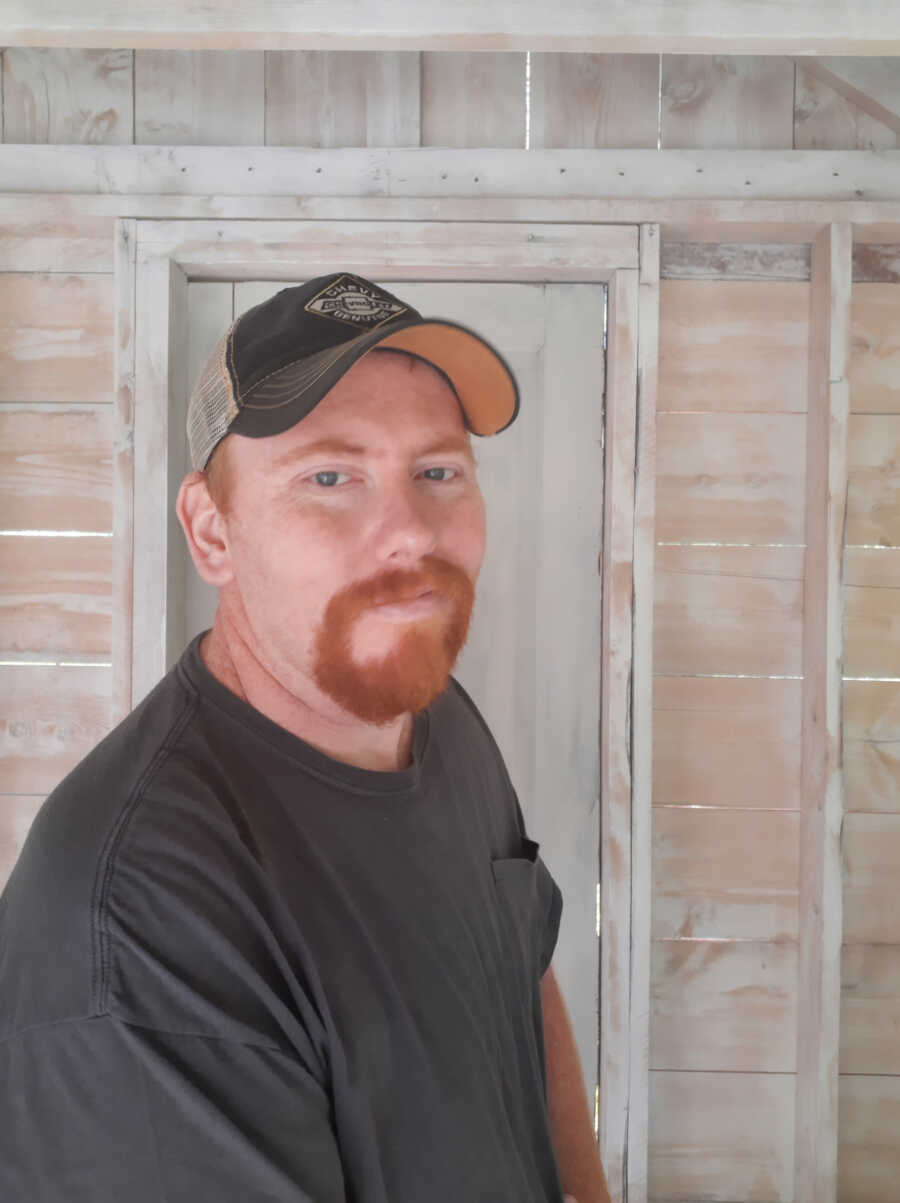 I can't speak for them, but the vibes I was getting from the doctors initially seemed like they weren't very concerned, either. But, of course, a person with aggressive cancer raging through their body couldn't look this healthy, right?
Everyone was very wrong.
After a biopsy, James was informed of the news: He had melanoma.
This wasn't from a mole that had gone rogue. In fact, when we went to the dermatologist, the doctor couldn't find any mole on James's body that was considered cancerous.
It all came without warning, and it was unbelievably aggressive in its approach.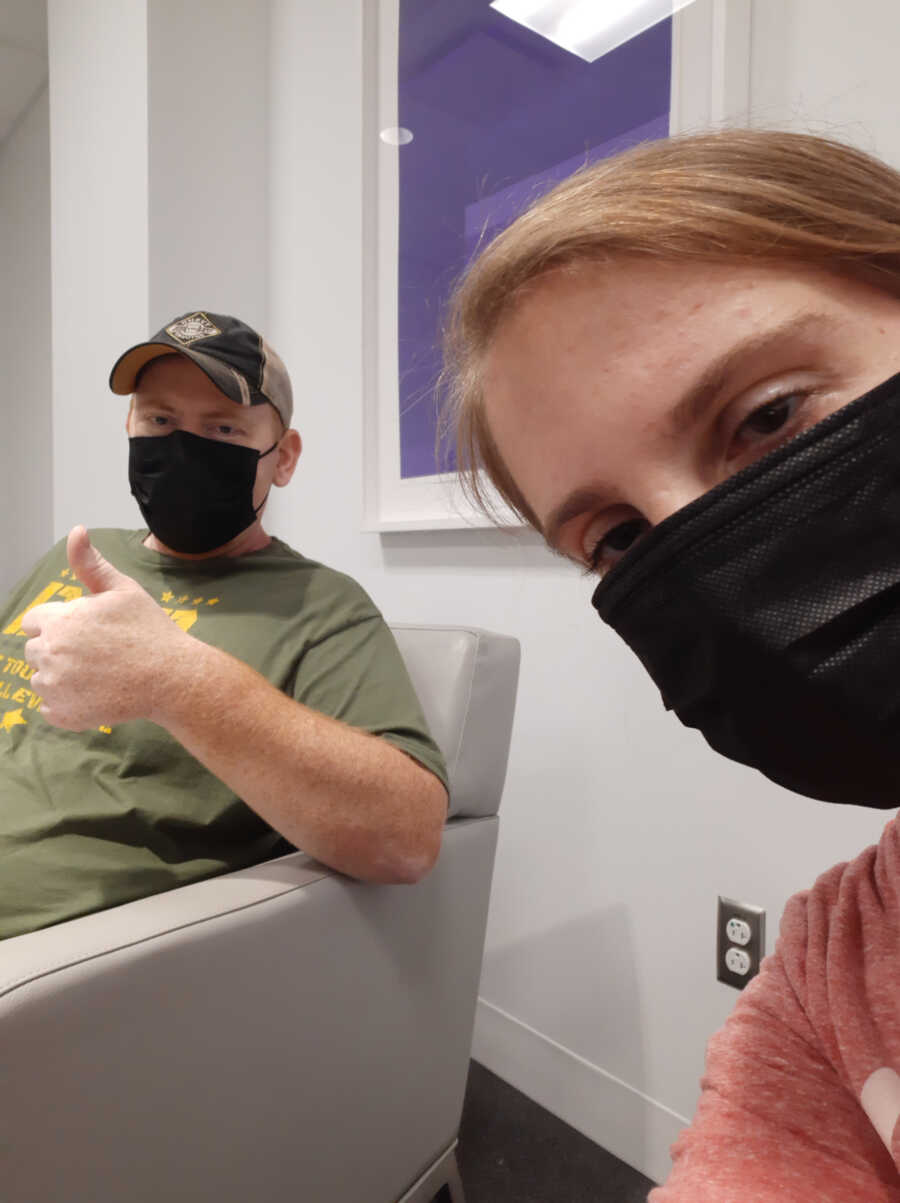 A month later, James had surgery to remove the tumor, which had quickly grown to the size of a watermelon. This was supposed to be James's saving grace. The cancer was contained in this area, and once it was removed, only precautionary treatments would need to be done since there was effectively no cancer left in James's body.
Aggressive Cancer Growth
Things didn't turn out that way.
Instead, in coordination for a clinical trial, James had to run all new tests just three weeks after surgery. Surprisingly, the cancer was already back. It was still contained in the axillary area, but this time, it was on his chest wall, making surgery almost impossible.
Other treatments were explored, but the cancer kept growing.
Throughout it all, everyone was still optimistic about James at least managing cancer. Even when it began to spread to other areas of his body, there were still treatment options.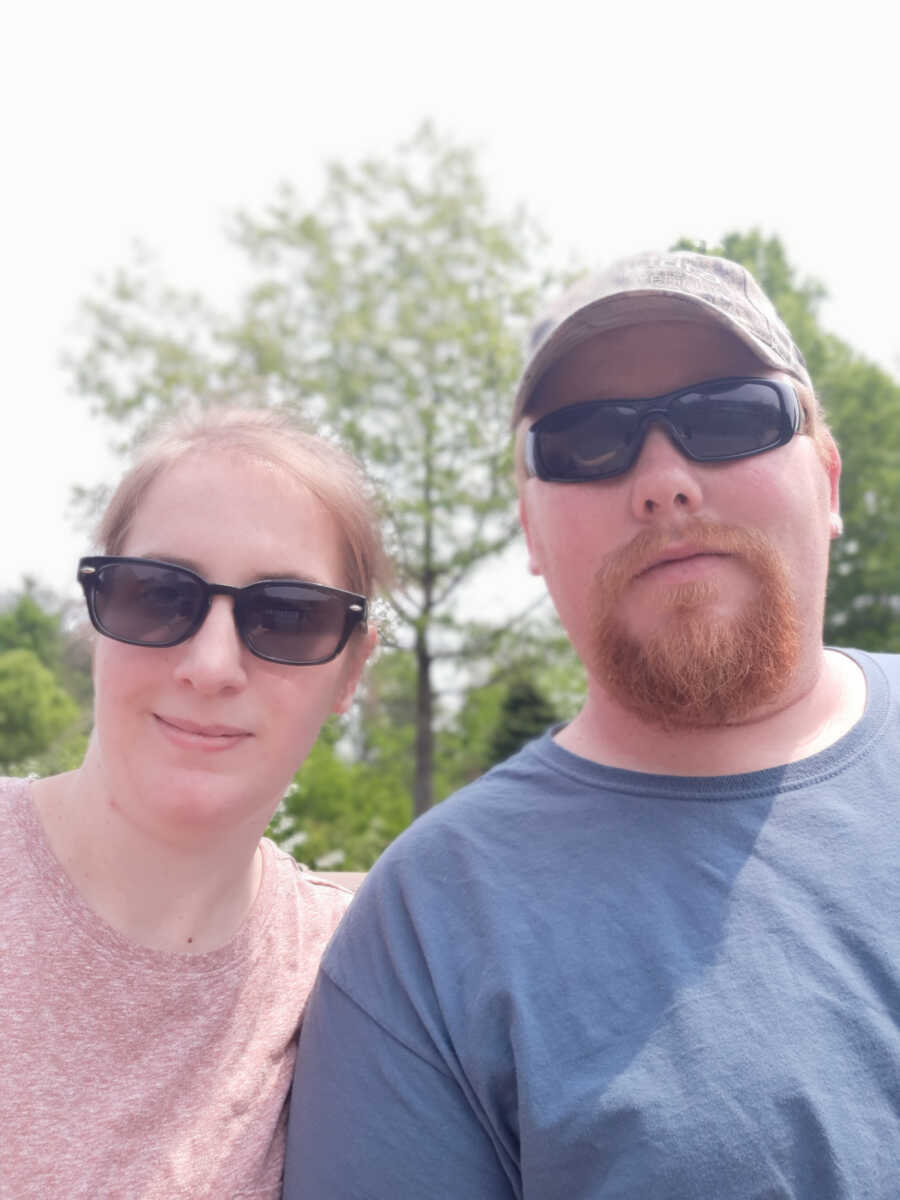 James began to slowly decline. He went from walking to the various doctor's offices to having to be brought in a wheelchair.
Braxton's adoption happened on December 5, 2021. Luckily, the adoption took place on Zoom, so James didn't have to travel. However, I still thought there was more time and treatments to explore. We saw the doctors three days after Braxton's adoption and discussed more options.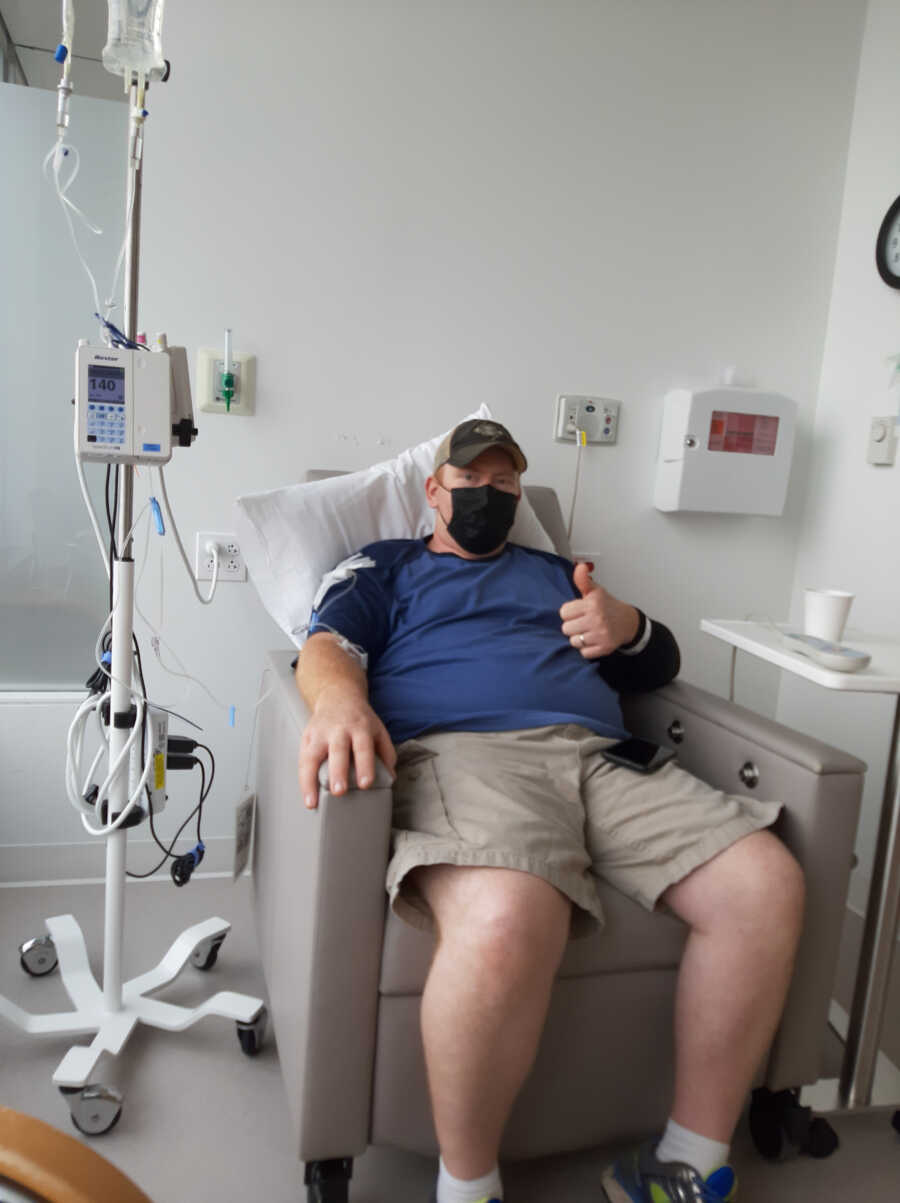 Then, the bottom fell out.
James began to rapidly decline. I'll never forget the Tuesday I sat in James's hospital room when his oncologist came in. She told us the cancer had hit a point of no return. The treatments would now only prolong his life for about ten weeks. Arrangements were made for hospice to meet with us the next day.
Losing James
I went home that night and planned to go to the hospital after I got Braxton on the school bus the following day. As he was getting on the bus, I got a call from the hospital. The nurses had noticed a change in his breathing. James was going to pass away quickly. I needed to get to the hospital.
I spent the entire day and night at the hospital with my mom. My dad stayed as long as he could and left to care for Braxton. James' brother, Chris, who lives in Germany, also managed to video chat with us the entire time. 
I won't share the details of what happened that night, but it changed my life forever. It was one of the weirdest nights of my entire life. We all knew what was about to happen, but there was a surprising calm about everything.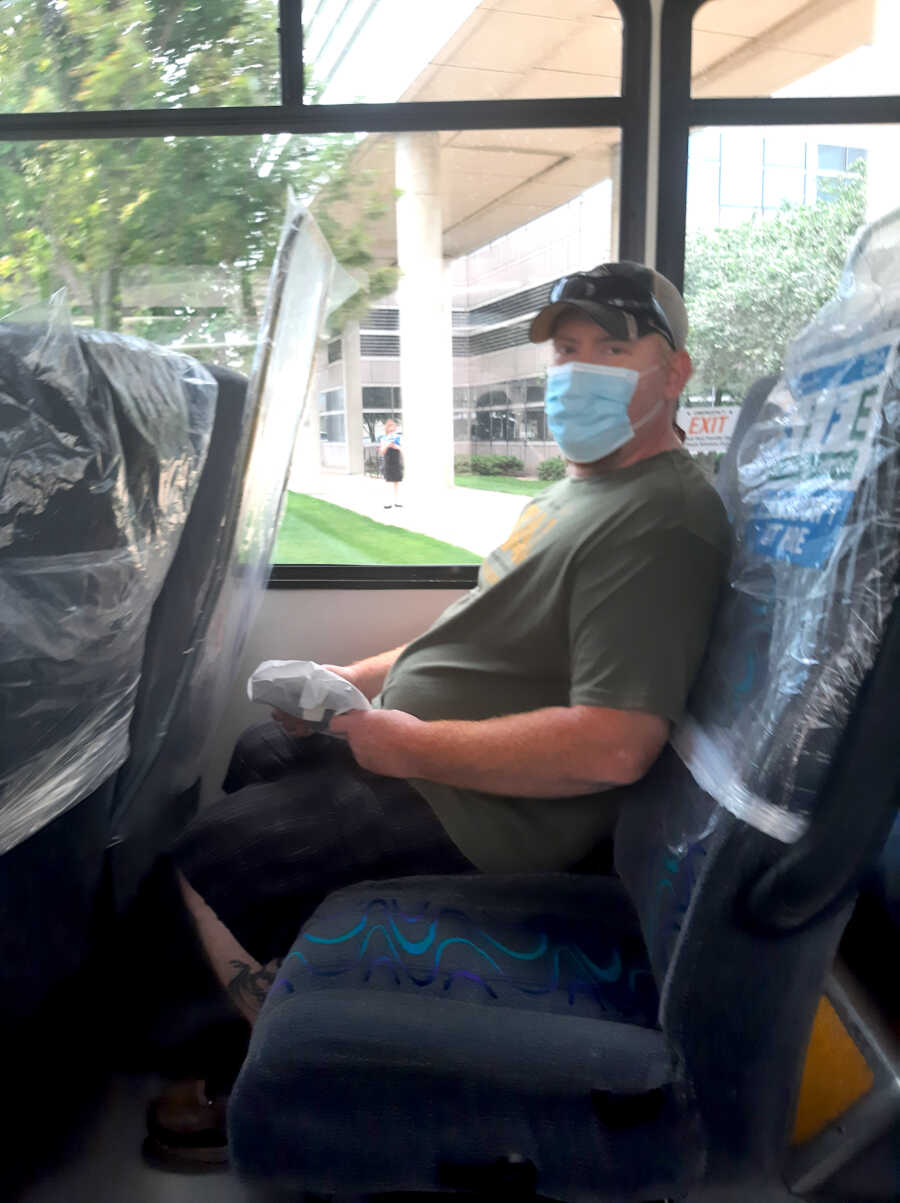 James passed away peacefully in his sleep the following day.
I'm slowly finding my way with this new life I have been thrown into. After living my life a certain way for so long, I'm now on my own for the first time in my adult life. I also now have a child that is my responsibility to take care of. After several missteps, I feel like I'm slowly finding my way into my new life."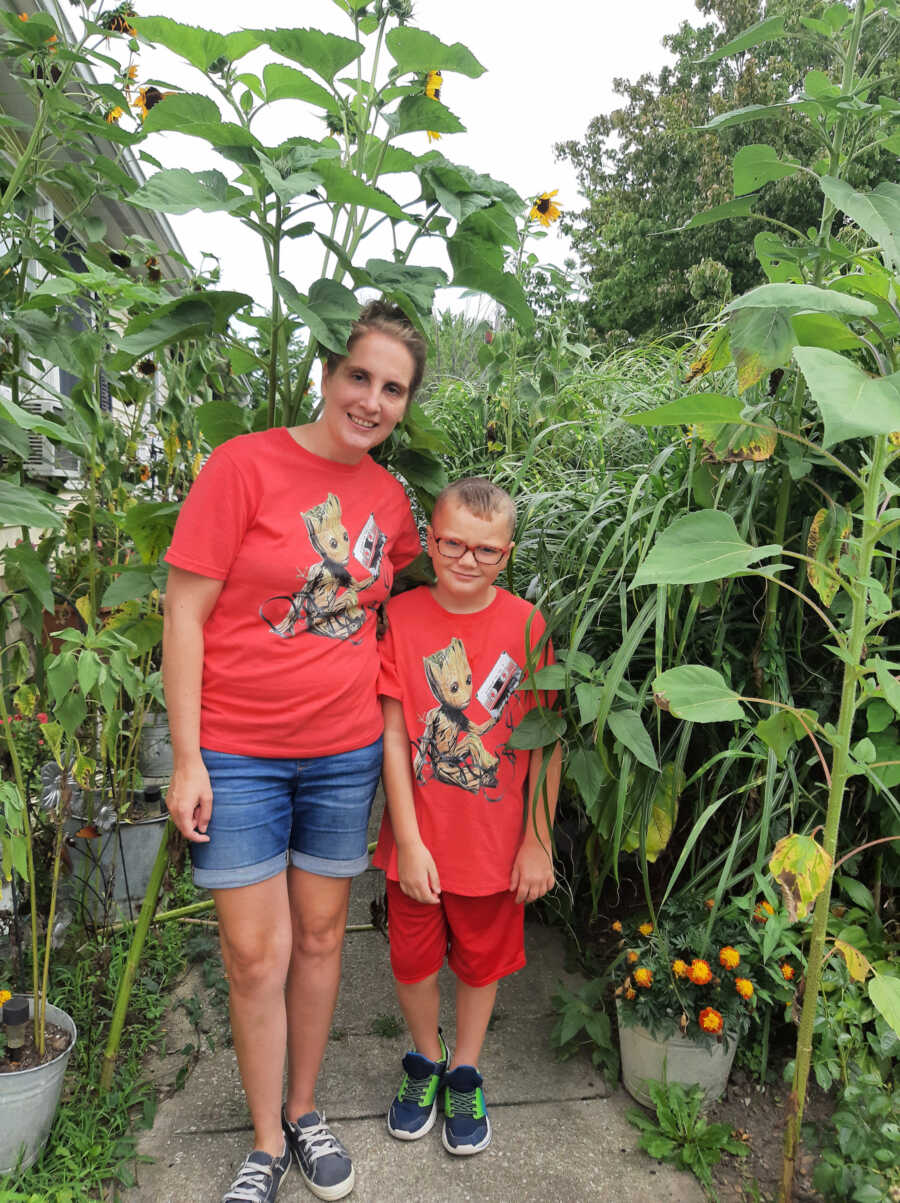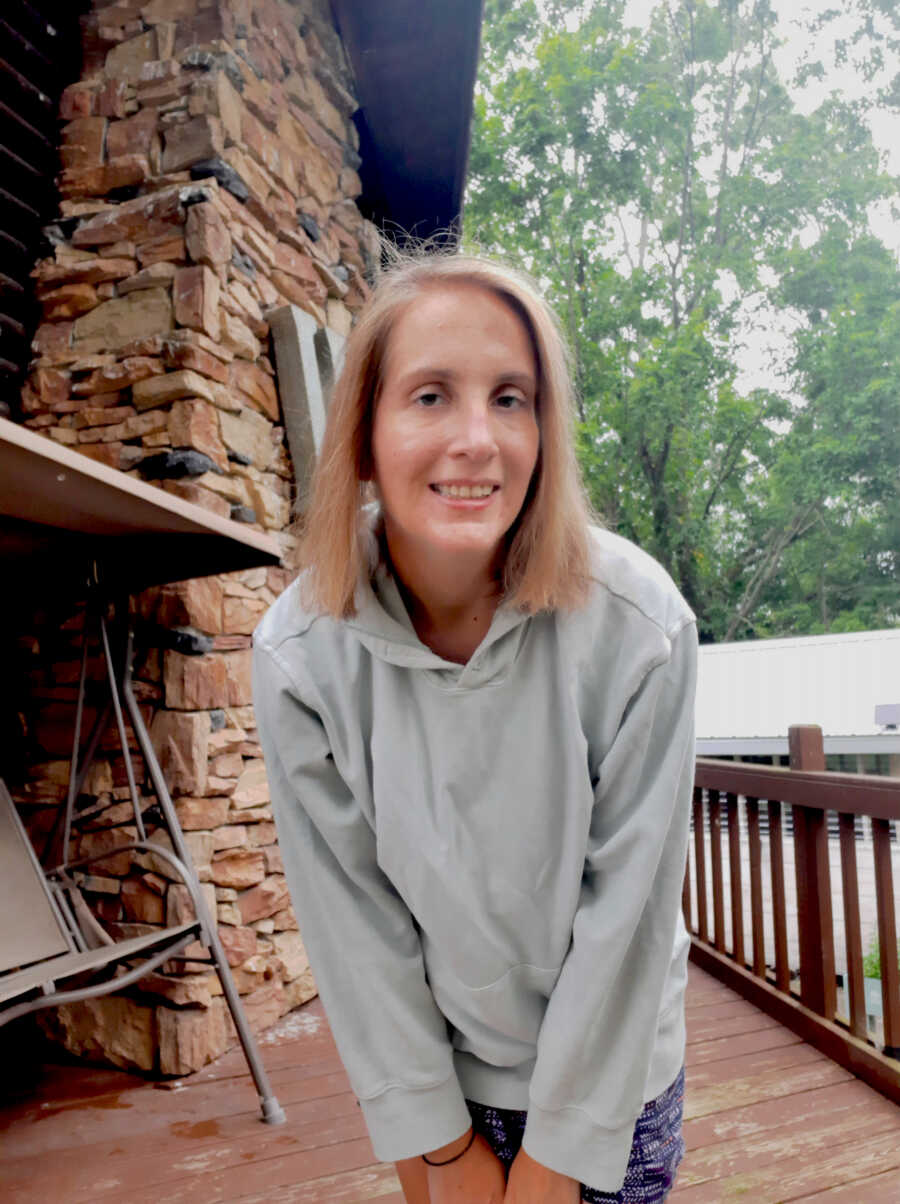 This story was submitted to Love What Matters by Tiffanie W. of Northeast Ohio. You can follow her journey on Instagram and her blog. Submit your own story here and be sure to subscribe to our free email newsletter for our best stories, and YouTube for our best videos.
Read more stories like this:
'There is something on the scan.' If I was a betting woman, I'd have put everything on my strong, determined husband beating this illness.': Widow shares grief journey after losing husband to melanoma
'I told the operator my husband was in anaphylactic shock from a bee sting and to come immediately.': Widowed mother shares journey to fulfilling life after tragic loss
'I'm here now, you can get up… JD, I'm here now.' I became a widow at the age of 38.': Widowed mom navigates solo parenthood and dating after loss, 'I have so much love to give'
'Her eyes rest on a little unicorn her daddy bought her two Christmases ago. 'What's on your heart?' I ask. 'Daddy,' she says.': Widowed mom navigates grief and solo parenthood
Please SHARE this story on Facebook and Instagram to encourage others to cherish every moment and love what matters most.