"My adoption story started long before I was even born. My birth mom was a young, single mom struggling to raise my older sister and also struggling with demons of drug addiction. My birth mom knew she would not have my birth father to help raise me and he would never be active in my life. It was very important to her that I have a stable home with two parents to raise me and love me. I was the middle child of three and the only child who was placed for adoption.
At the time that my birth mom was pregnant with me she was attending the same church my adopted parents were going to. My birth mom heard through a lawyer friend at church of a couple looking to adopt a baby and so the wheels were set in motion for me to be placed for adoption. It was one of the most selfless things my birth mother ever did for me to give me a chance at a life and opportunities she knew she could not offer me.
My adoption was a closed one due to the fact I was born in 1986 and open adoptions were only starting to come about then. My adopted parents took me home from the hospital March 22, 1986 at 2 days old to start my new life with them. I left the hospital that day with my new parents and little to no information on my first family and how to ever find them one day. I knew my birth mom's first name, which was unheard of in such a closed adoption such as mine. I also knew I had an older sister who was about 4-5 years older than me. I knew my birth mother's approximate age when I was born and the name of the hospital I was born in as well. Not a lot of information to go on when you try to search for someone 18 years later.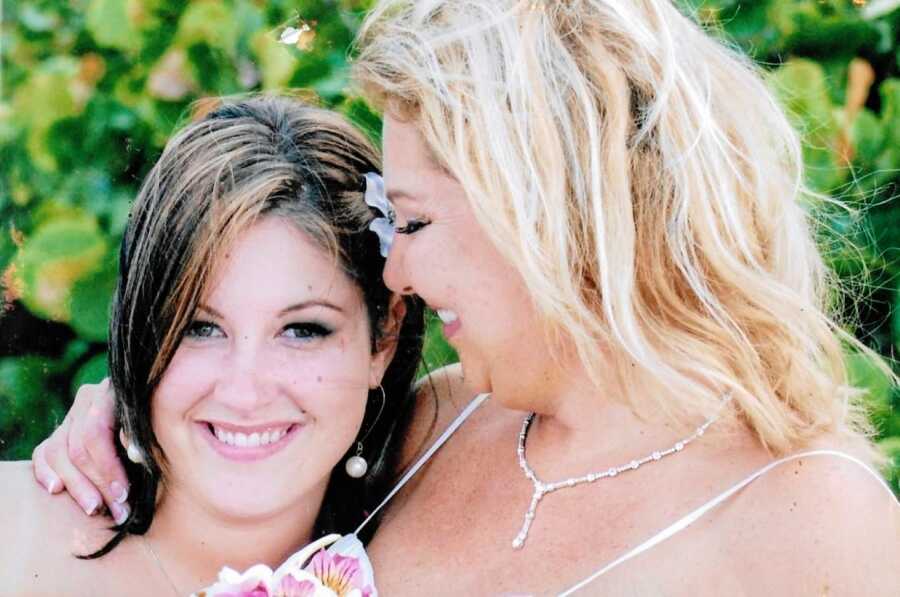 I thought about my birth mother and older sister so often growing up and would even tell my friends I had an older sister. They always looked at me funny when I told them I had never met my sister, but in my heart I knew I would one day be reunited with the family I came from. The years passed quickly and when I turned 18 I packed up and moved off to Gainesville, FL to go to college and room with my best friend from childhood. I knew now that I was 18 I could legally start searching for my birth family, but was overwhelmed at the thought of where to even start with such little information on these people I'd never met, yet was related to by blood.
Late one night in the Fall of 2004, I was sitting in front on my computer and I got the idea in my head that maybe I could find my birth parents via the internet. In 2004, internet and social media such as Facebook or Myspace were only just coming about, so I felt the chances of finding her were slim to none. It didn't stop me from trying to search though, so I started scouring the internet and came across the website Adoption Registry. I put in the little information I knew about my birth mom: her age at my birth, the fact I had a sister/her age at my birth, the hospital I was born in and the fact my birth mom was single at the time. I never thought anything of it after that night because I knew the odds of her finding my post out of all the people in the world were low. Boy was I ever wrong!
Three months later (a couple weeks before Christmas), I was dozing on the couch one evening when the phone rang. I only answered the call because it showed up as a Jacksonville area code (my hometown) and curiosity got the best of me. When I answered the phone, there was a woman on the other end and she told me her name and said she had come across my profile on Adoption Registry and she believed she was my birth mom. I think my jaw hit the floor when she said those words because for 18 years I had waited for the day to come that I would hear those words.
I was in such shock that I had found her so easily, I started firing questions off at her to see if her answers measured up to what I had been told by my adopted parents over the years. She said some of the things I asked her that night she hadn't even remembered because so many years had passed. We talked for awhile and she told me in addition to the sister I knew about, I also had a brother who was born a year and a half after I was placed for adoption. We made plans for me to drive into Jacksonville and meet her and my siblings the next week.
The day I met my birth mother, sister, brother, and maternal grandmother is a day I will remember for the rest of my life. It was and still is one of the happiest days of my life and the best Christmas gift either one of us ever could've received! When I pulled in her driveway she and my siblings came outside to greet me and I gave my mom a big hug as tears of joy streamed down her face. It was surreal taking it all in and meeting these perfect strangers who were such a big piece of me and who I am today.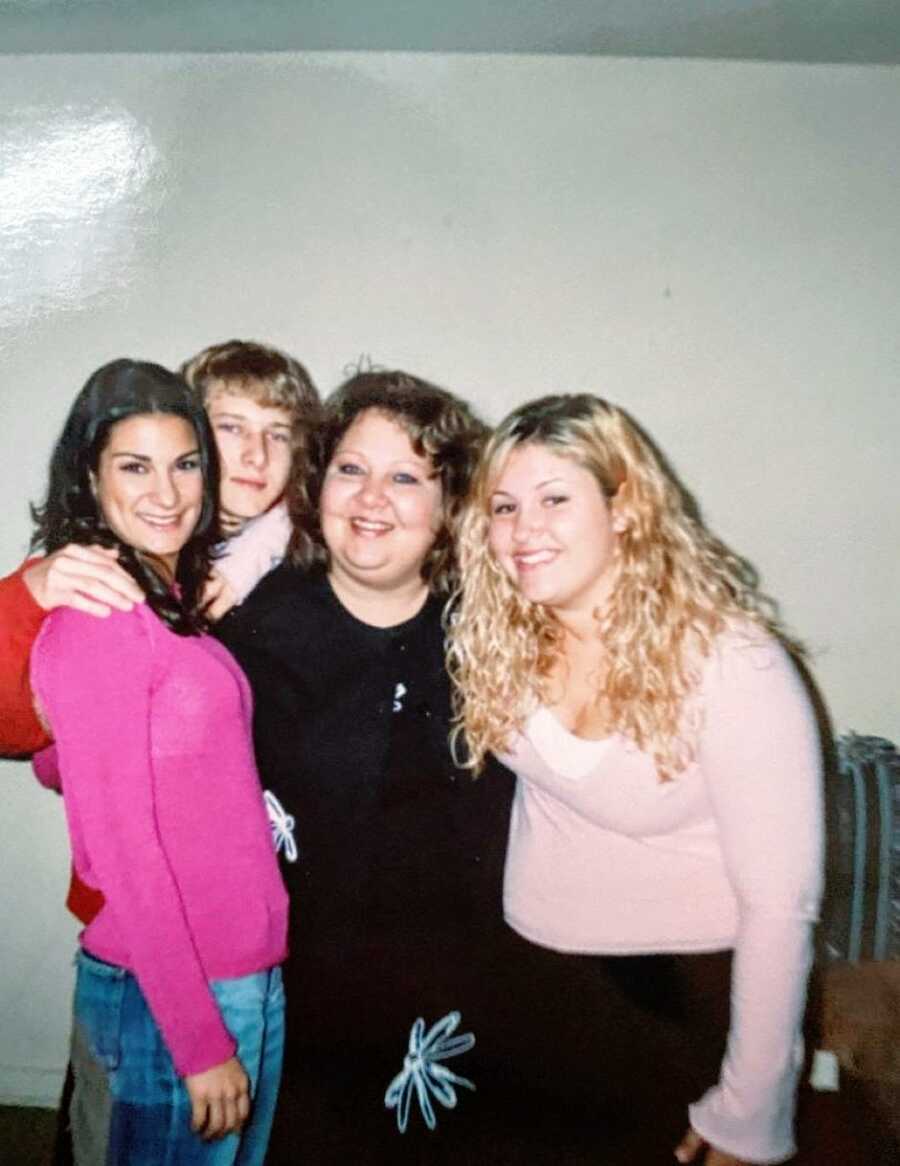 Though I did not know anything about my birth mom growing up, I look just like her and am so similar in personality as well as mannerisms. It was like all the pieces of the puzzle fit together – I finally felt like I fit in and had other people I looked like and people who acted like me. As much as I love my adopted family, they are very different than me. Growing up adopted. I always felt something missing and didn't quite fit in because I wasn't like them and did not look like them. Finding my birth mom helped me discover so much about myself and really helped me develop a sense of identity I never had before.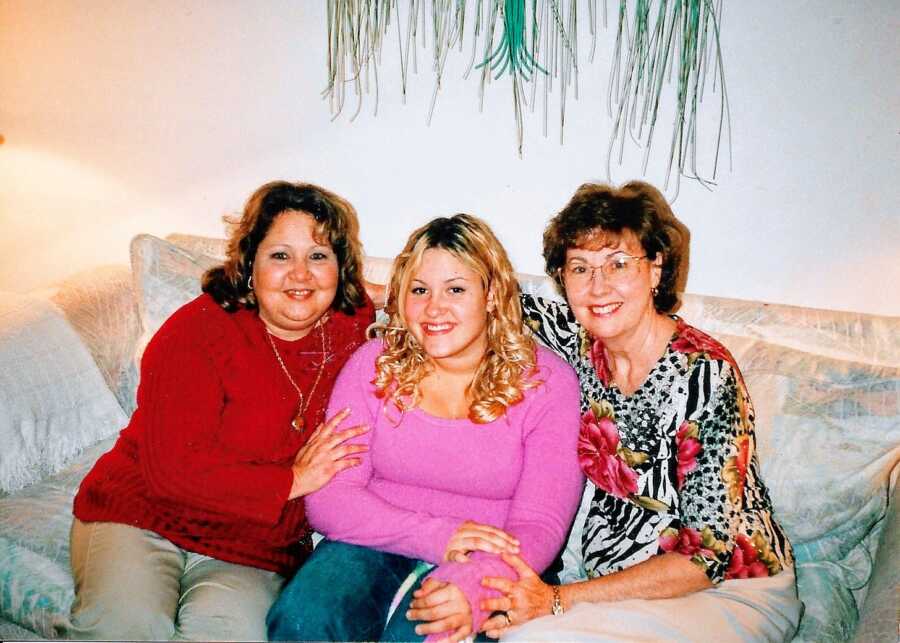 I always felt like our reunion was fate and it was always meant to be for us to find one another again. I know growing up with my adopted parents was right where God wanted me to be and they were the parents He wanted to raise me. My mom struggled with addiction for so many years, but the year I found her she was sober and had been for almost a year. She went back to college shortly after we found one another and she pursued her dream of going to Florida State University. Not only did she get accepted, but she graduated with her bachelor's degree from there at 50 years old. She taught me it is never too late to fulfill your dreams and goals. I will always be grateful God placed her back in my life in just the right timing because she was in such a good place when we found one another.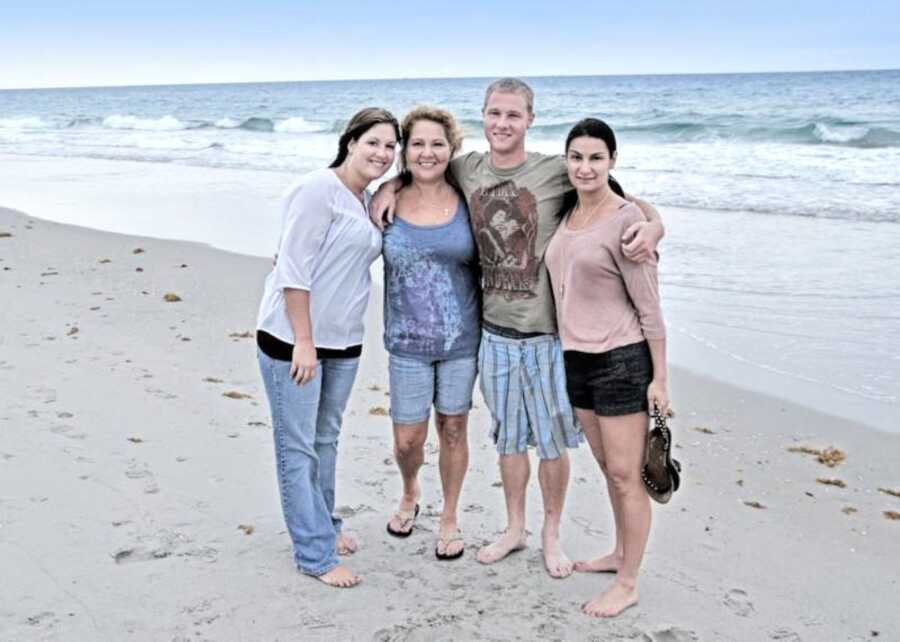 My birth mom passed away last year as she fell back into her addiction after many years sober. It's been 3 years since I've seen her beautiful smile, heard her laughter or words of wisdom because we had a huge falling out 2 years prior to her death over her substance abuse. I'm eternally grateful for all the wonderful memories we were able to make and the 16 years we did have together, though. She may never know it, but she changed my life in so many ways! Even though she is no longer on earth, I still maintain a close relationship with my bio brother and sister, my aunts/uncles, nieces, nephews and cousins."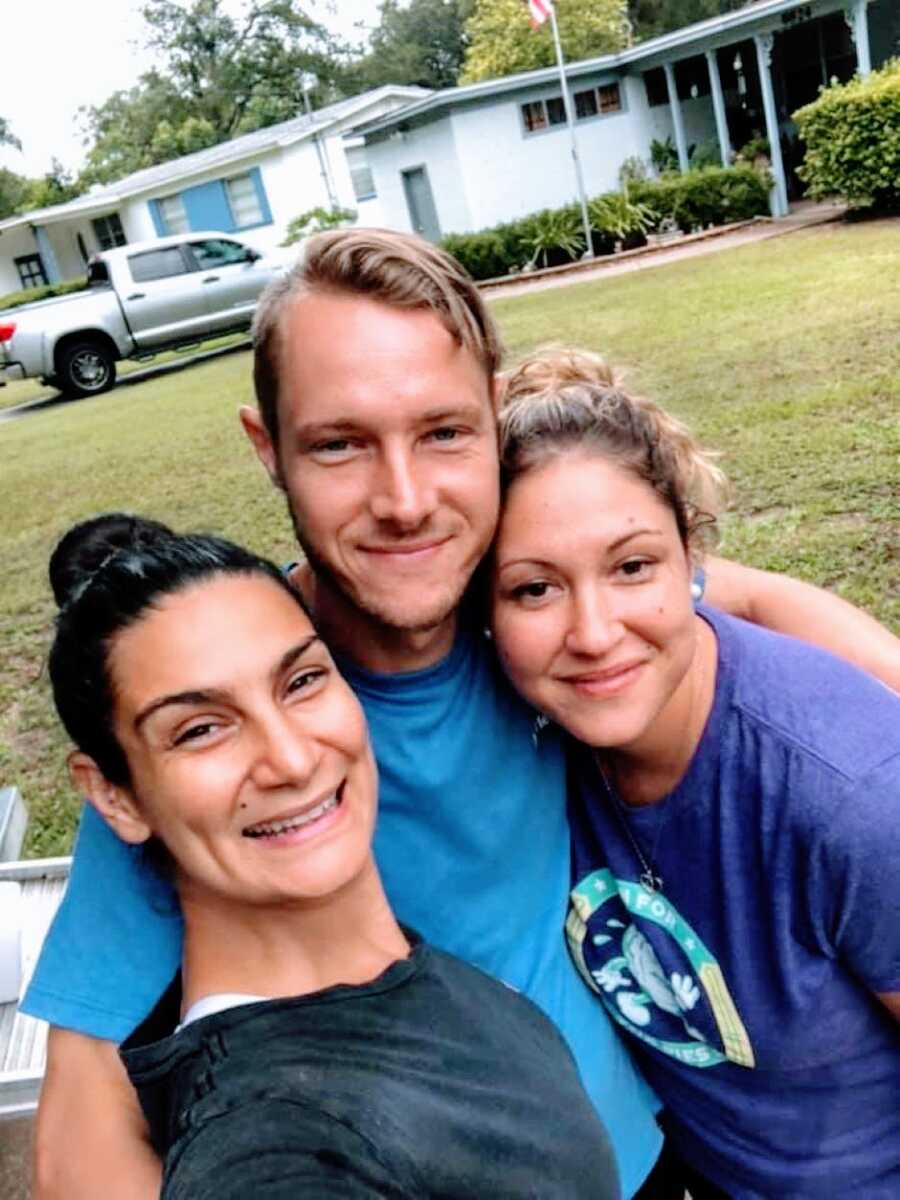 This story was submitted to Love What Matters by Lauren Trosclair. Submit your own story here, and be sure to subscribe to our free email newsletter for our best stories.
Read more adoptee journeys here:
'You never age out of the need for parents, family, and belonging.': Adult adoptee says 'there's ALWAYS hope for healing'
'The language people use for adoption is often degrading and derogatory. It leads to such pain in adoptees and birth parents' lives.': Big sister addresses hurtful adoption language
'Kids would look at my mother, then at me and say, 'So, is your dad black?': International adoptee shares journey, 'We were meant to be a family'
'My husband texted our family, 'She's out and healthy.' It was before we knew any different.': Adoptee traverses first time motherhood with medically complex child, KCNQ2 genetic mutation
Help us show compassion is contagious. SHARE this story on Facebook with family and friends.