Cancer History
"It was a rainy day in March of 2013 when I received a call that would change my life forever at the young age of 25. I pulled my car over on the side of the road in the middle of rush hour traffic. My whole world had just come to a screeching halt, everything around me was still moving. I could taste my tears as they rapidly rolled down my cheeks and I sat there screaming. Why me? What could have been a death sentence became a new lease on life.
My family has a running history with cancer, especially skin cancer. I should have taken more preventative measures, knowing my cousins, aunts, grandparents, and even my father had their scares with the disease. Yet, being in the sun is something I have always loved. I spent my summers at the beach, and I spent my teenage winters at the tanning salon. I was very insecure about my appearance. I was trying to literally change the skin I was in. While in Mexico for my best friend's wedding early in October 2012, she pointed out a freckle on my leg seemed to be changing. Given my family's history, it instantly sparked concern and I called my dermatologist to schedule an appointment.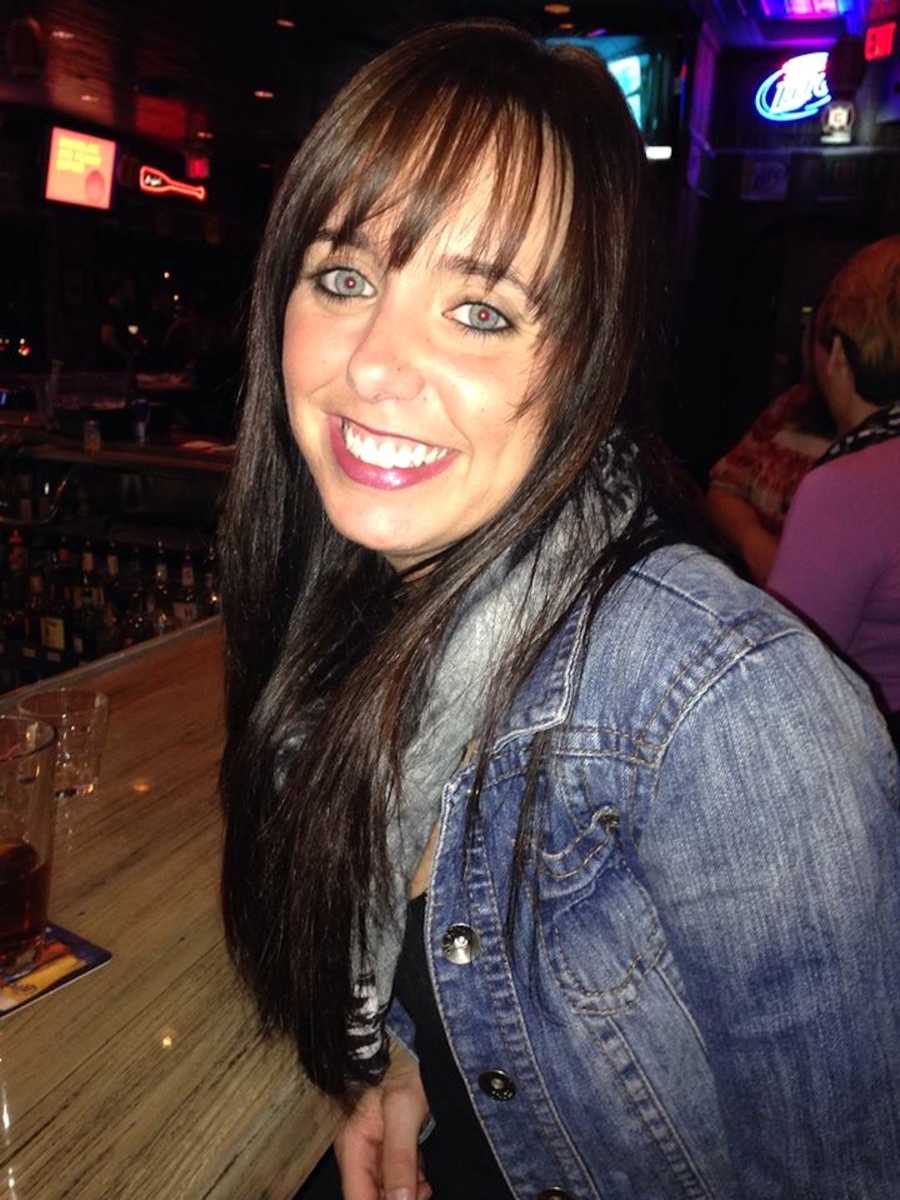 Dermatologist Appointment
Dr. Kalis, my dermatologist, comes highly recommended. He did not have an available appointment until February 2013. At the time, I did not deem this freckle to be an emergency, so I had no problem accepting the first date given. When I arrived at his office, I addressed my concerns with the freckle: it was unfamiliar, I did not like it, and I wanted it gone.
I sat there anxiously as he examined the skin of my cold nervous body. 'The freckle looks normal, Christine. There is no discoloration, it is not risen, and it is even in shape,' Dr. Kalis stated.
'Can you still remove it for me? I think it's ugly!'
'Yes, I will do a punch biopsy. I will send it in for testing just to be safe,' he replied.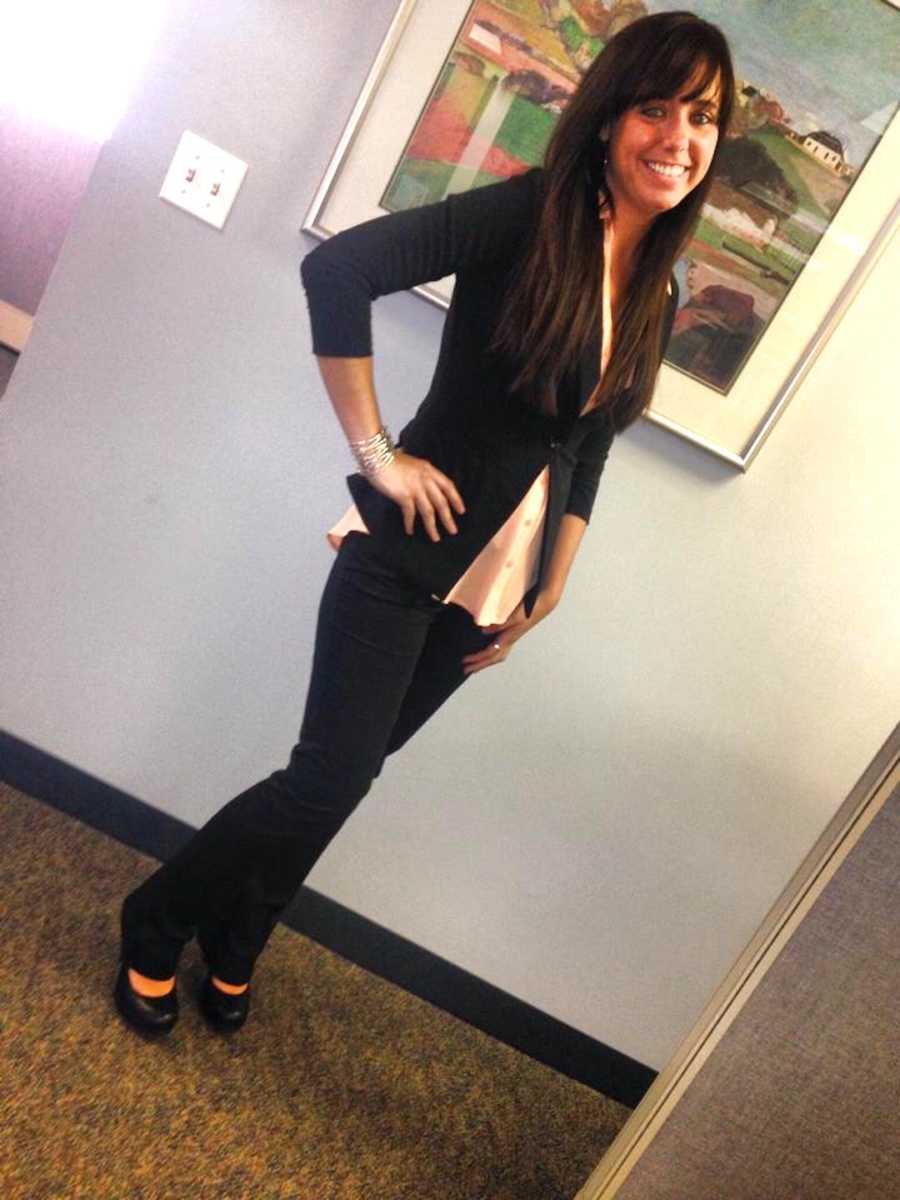 Fast forward to 4:30 p.m. on March 3, 2013. I was impatiently watching the clock at work, waiting for 5 p.m. to hit. My cell phone started to ring in the drawer of my desk. It was Dr. Kalis. I excused myself and went into a private office to take the call. He was calling to let me know that he received the results of the skin biopsy he took the week prior. Dr. Kalis told me the results were abnormal and he was going to refer me to a specialist. I took down the new doctor's information while he offered to transfer the call.
Before I knew it, 5 p.m. arrived. I went to my desk to clock out and headed for the door. While walking to my car the call was transferred to a female. She had a soft, sweet voice and she politely asked me to hold. 'Thank you for calling The Robert H. Lurie Comprehensive Cancer Center of Northwestern University, your call is important to us, please hold for the next available representative.'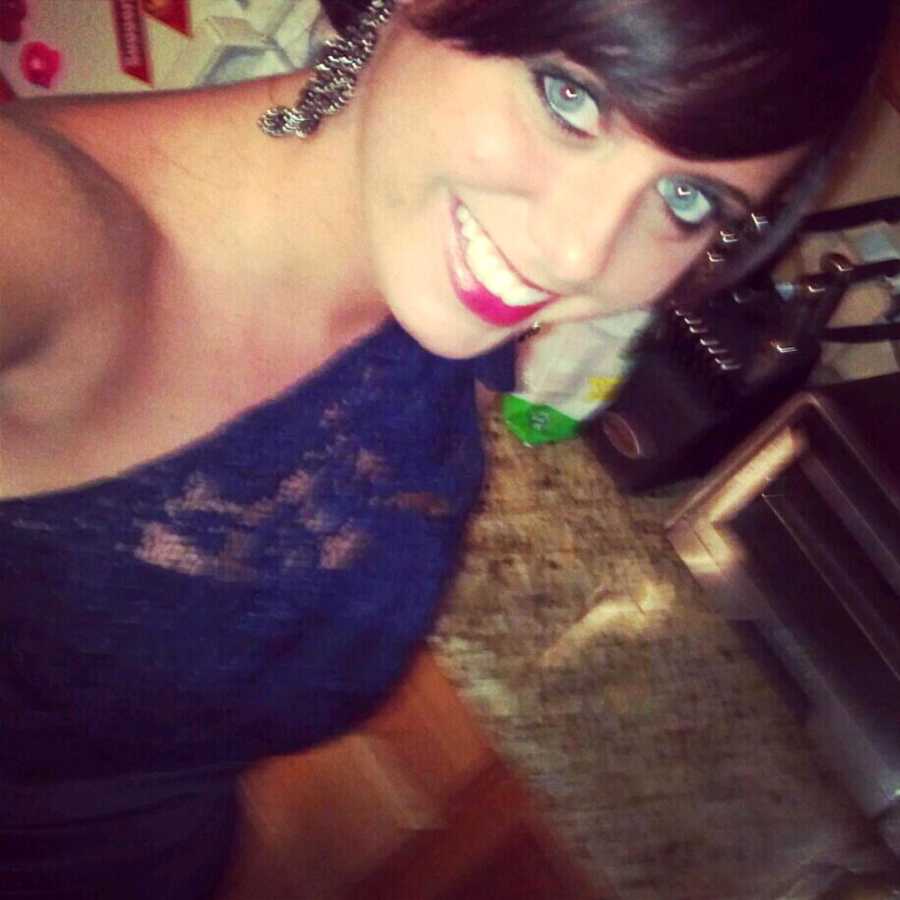 Spitzoid Melanoma
My palms began to sweat, my heart was racing, and I was in disbelief. I was on hold for what felt like a lifetime. The female came back to the line and identified herself as Nurse Margo Klein. 'How can I help you today?' she asked. 'My name is Christine Dougherty, I am a patient of Dr. Kalis. I was informed I had test results come back abnormal. Please tell me I do not have cancer!' I cried.
'Christine, we need you to come in as soon as possible. Your biopsy came back positive for melanoma. Does 8 a.m. tomorrow work for you?' Margo asked. Distraught, I replied, 'Yes.'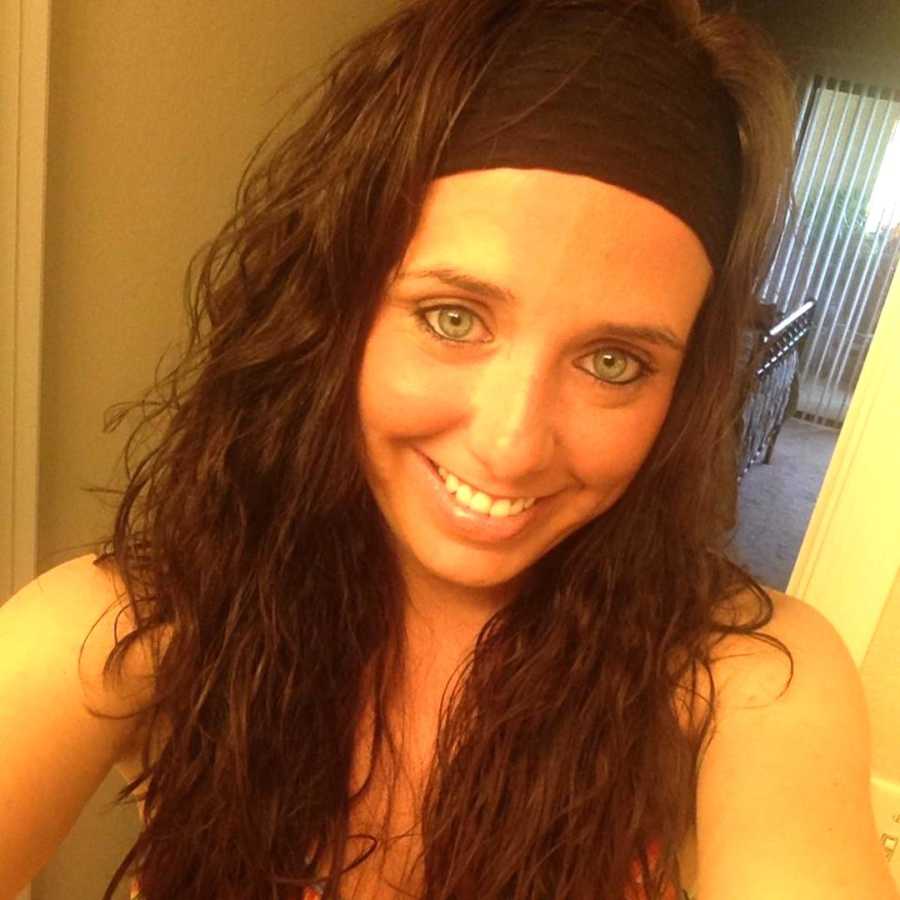 I could not wrap my head around the information I had just received. I cried a lot. I was cursing out God. I begged for help and punched the steering wheel. I took a deep inhale and suddenly thought of my parents. That evening, I drove over to my parents' house to share the news. My family has dealt with several cancer scares so naturally, they were supportive and kept the conversation optimistic. My dad, who is a stage 4 esophageal cancer survivor, immediately proceeded to give me advice. 'Christine, you have to stay positive. Just listen to your doctor and do not jump to any conclusions! You will handle this one day at a time.' From then on, I connected with my father on a completely new level. My dad instantly became my hero. Every time I felt weak or wanted to feel sorry for myself, I would reflect on my dad's journey and remind myself if he could do it, so can I.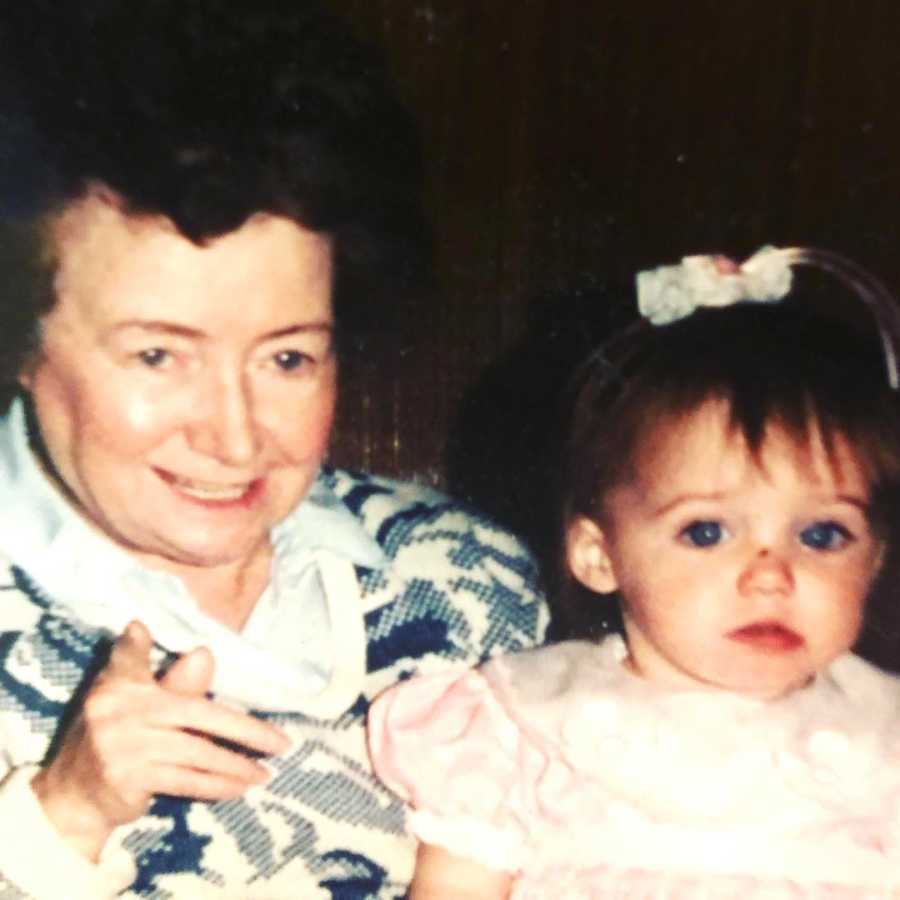 What a change one phone call can make on your life. In an instant, my whole world was turned upside down. Within 16 hours of receiving test results, I was sitting on an uncomfortable, metal table covered in wax paper in an oncology office waiting to meet my new doctor with my dad and sister by my side. The door quickly opened as Dr. Jeffery Wayne entered the room. He was nothing like what I expected. For some reason, I had a vision my oncologists would be compassionate and understanding, but this was not the case. He got straight to the point. Doctor Wayne gave me a soft handshake and failed to make eye contact with me upon our first introduction. He proceeded to check my vitals and went over my chart. At this time, he finally gave me my official diagnosis.
The birthmark I had requested my doctor, Dr. Kalis, to remove had turned from normal to cancerous. It was classified as Stage 1 Spitzoid Melanoma. I learned on this day Spitzoid Melanoma is hard to detect because it tends to have the same characteristics of a benign skin lesion. I have been praised on several occasions for following my gut instinct in this situation. I now know this situation could have rapidly become deadly if not treated immediately. Luckily, for me, one of the top Melanoma doctors in the world was right here in Chicago at the time. Although Dr. Wayne was unwelcoming and showed little to compassion, I am forever grateful for his practice and the treatment plan he provided. Dr. Wayne saw me several times throughout the month of March. He ran tests and more biopsies were taken. At this time, we discovered I also had a Spitzoid Nevus on my left breast.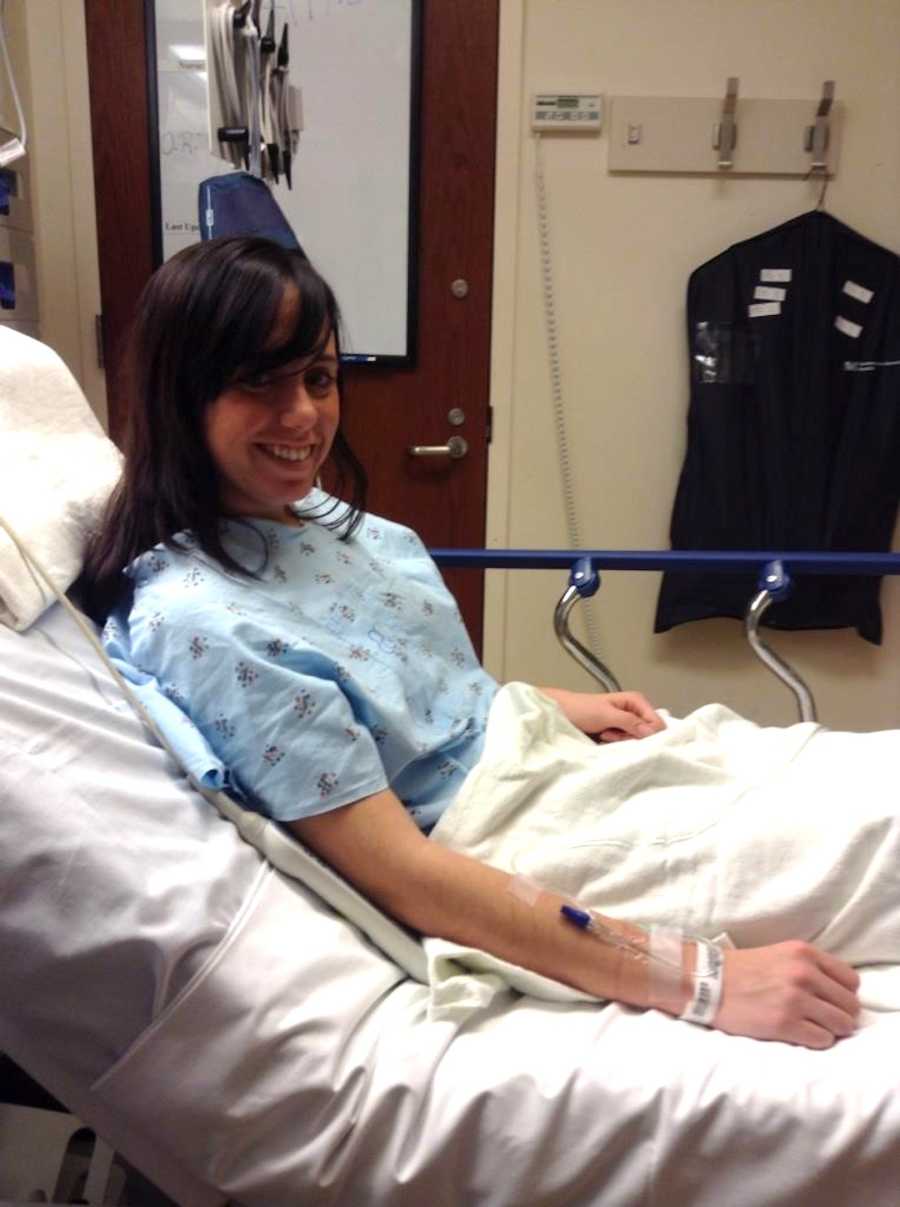 Melanoma Recovery
My surgery took place on April fool's day in 2013. How ironic because I truly felt like life was playing a joke on me. It all happened so quickly; I cannot even recall how I managed to get through it. To be honest, I was so out of it from all the drugs so I do not remember much of this day. During my surgery, they cleared the margins of the melanoma on my leg in a 7cm circumference and cut down to the first layer of muscle. The melanoma on my breast was cut out in a 2cm circumference. I felt as though the recovery process flew by.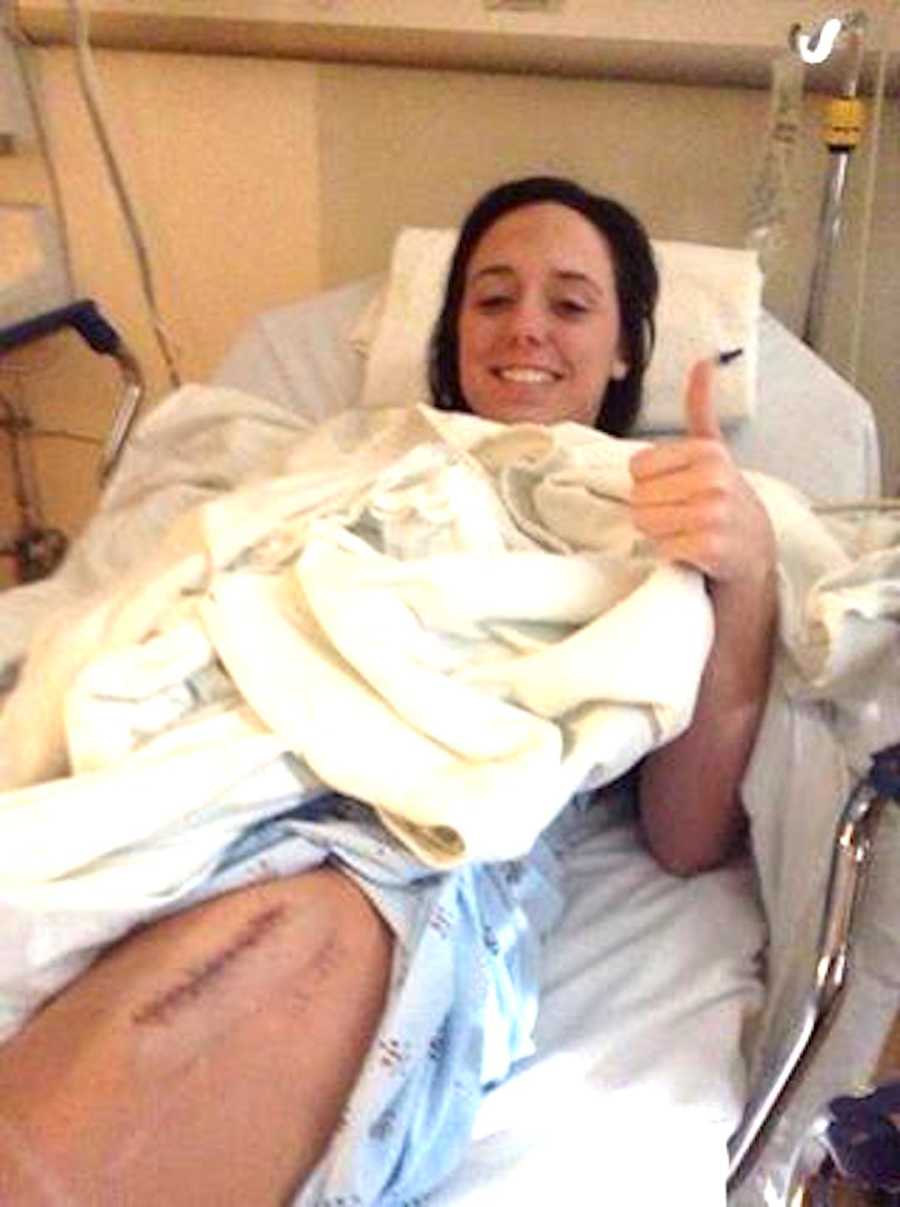 2 weeks later, my doctor informed me they removed all the cancer and it had not spread. I was on bed rest for about 2 weeks, due to losing strength in my leg. I returned to work after 1 month of rehabilitation. Once released from my doctor's care, I have been in complete remission for almost 8 years.
One phone call that changed my life ultimately saved me. It turned out to be my wake-up call. Prior to my cancer diagnosis, I lived in fear. I was insecure and had moderate spurts of depression. I did not know how to live in the moment, and at one point, I thought my purpose in life was to make money. I lived my life to please others and did not love myself. In a moment of conflict, however, I chose to be positive. I did everything in my power to become healthy again, and it all started from within.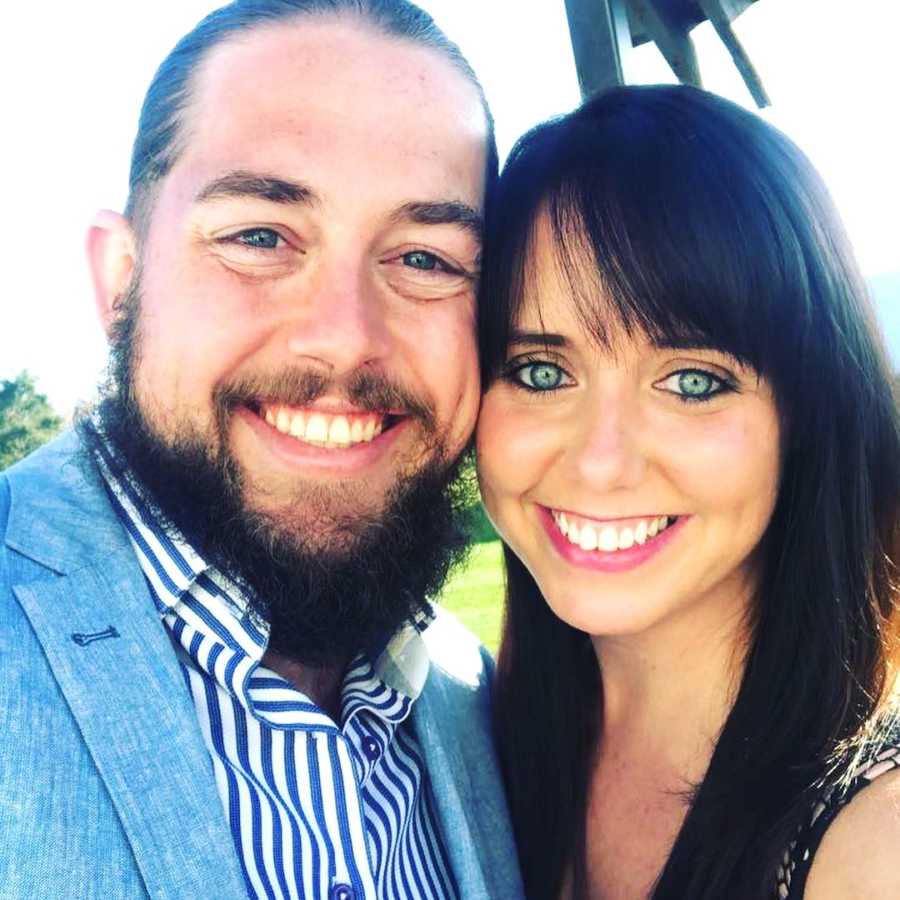 A Chance To Live
What could have been a death sentence became a new life sentence. Through this emotional journey, I found myself. I learned to live life on life's terms. I quickly discovered my purpose on earth is to help others, and I view each day as a gift instead of a promise. I became health-conscious, learned the power of positive thought, and will forever follow my intuition.
In this chaotic world, it is so important to find the stillness in your heart. I am happier now than I ever dreamed to be possible. I am a firm believer everything happens for a reason, and I chose to believe the reason for this battle was for me to wake up mentally, physically, and emotionally. This battle was given to me because I was strong enough to handle it. This is my second chance to start living life."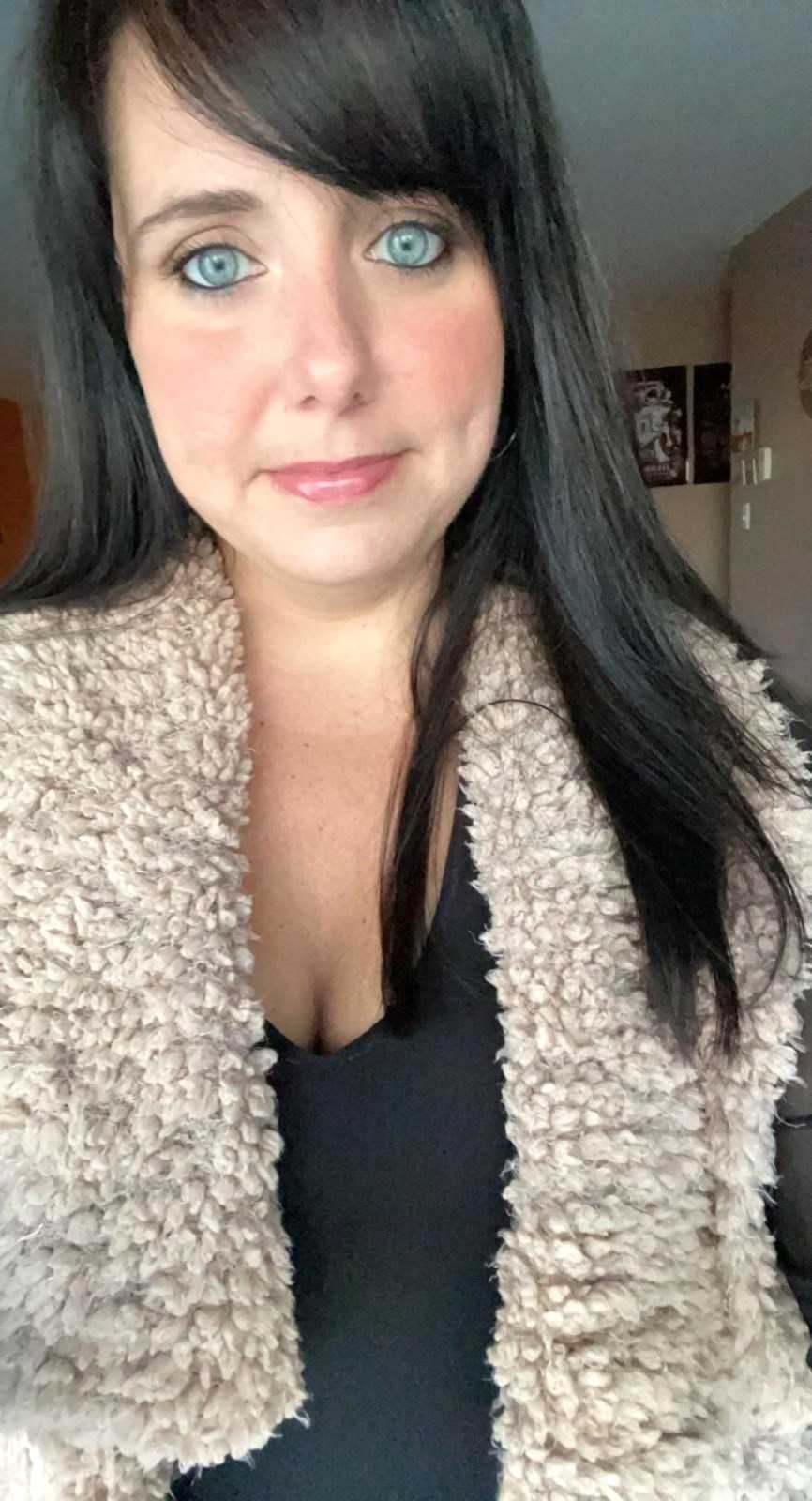 This story was submitted to Love What Matters by Christine Dougherty. You can follow their journey on Instagram here and here. Do you have a similar experience? We'd like to hear your important journey. Submit your own story here, and be sure to subscribe to our free email newsletter for our best stories.
Read more stories like this:
'I was getting married in a month, they wanted me to have my operation ASAP. I had a panic attack in front of the nurse.': Woman survives recurring skin cancer, 'The support has been massive'
'I am confident you have the deadliest form of skin cancer.' I burnt regularly. I remember peeling off dead skin.': Woman survives both skin and breast cancer, has learned to always 'trust your gut' when it comes to your health
'Is tan skin REALLY worth it?' Mom's desperate warning after getting skin cancer
'That's the best kind of cancer to have.' I wasn't worthy of calling myself a cancer survivor. I felt myself shrinking.': Woman raises awareness for Melanoma, 'My journey is valid'
SHARE this story on Facebook to encourage others to cherish every moment and love what matters most.