"Foster care and adoption have always been on my heart but it wasn't until recently I knew how it would powerfully change my life. I grew up in a very loving home and somehow understood from an early age my brothers and I were lucky to have what we had. Even not being well off financially, our family never seemed to go without. More important than that, our parents were the most supportive parents and they loved each other and their four kids endlessly. Our home was the gathering house and it wasn't unusual for an extra few settings to be placed at the dinner table each night. My mom's mini-van was constantly full of kids. Usually, not all of them were hers. Since adolescence, I wanted to be the kind of provider my family had been. I wanted to somehow take people in, host them, cook for them, allow them to have fun, and feel safe
After being the mother hen and party planner in my sorority and with college friends, my luck continued when I graduated early and found myself in a dream career. I was working in professional sports and helping host thousands of people at events every night. My co-workers and I oversaw the grilling of food for our fans, we celebrated exciting plays and wins with them, and saw they headed for home safely after a fun evening together.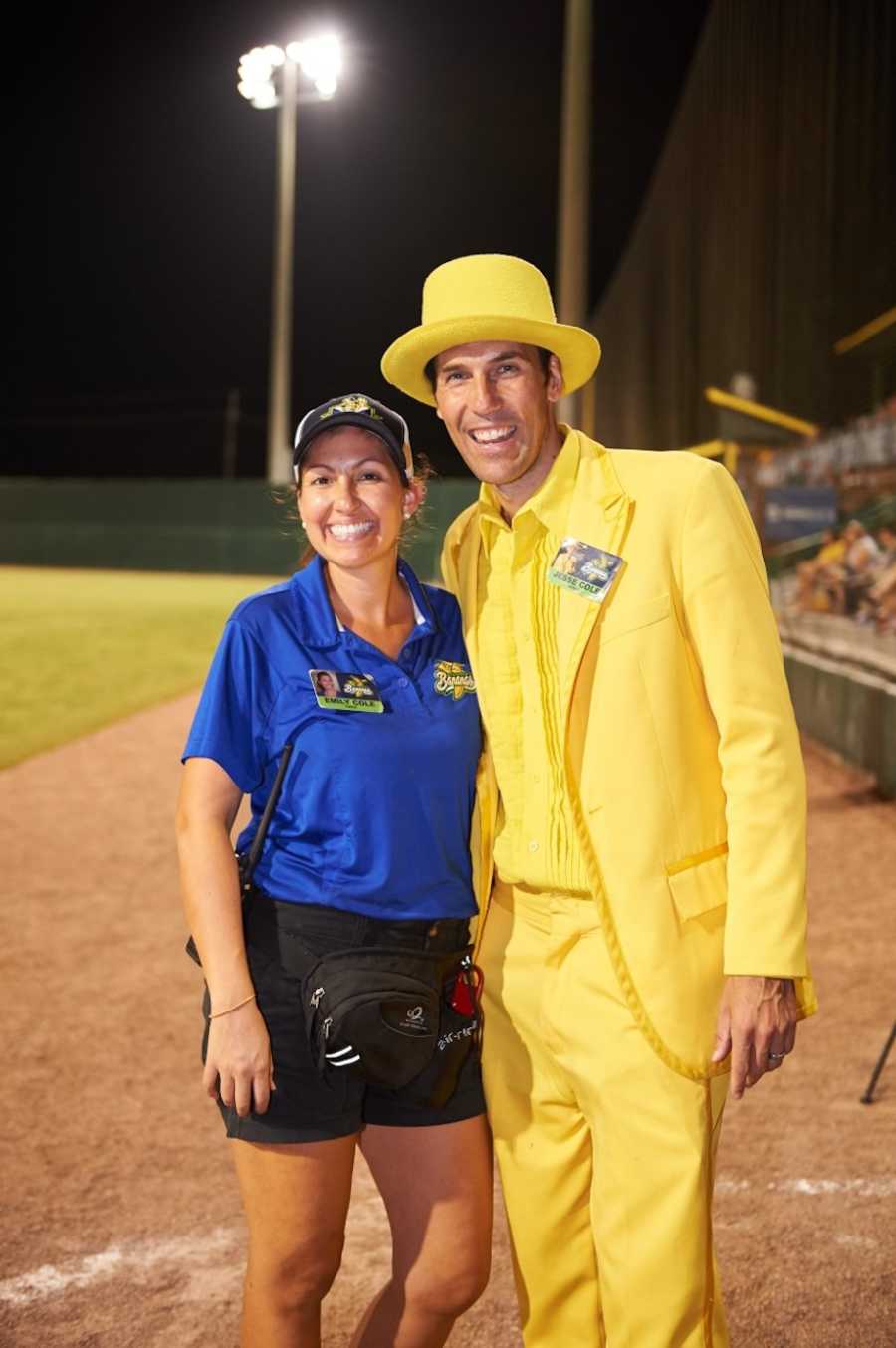 My (now) husband, Jesse, and I continued to grow with our respective teams and joined up to operate one team together in North Carolina in 2011, and then another in Virginia. In 2015, we launched the Savannah Bananas in Savannah, GA in a nearly century-old ballpark. The Bananas, best described as 'A circus and then a baseball game breaks out,' started slow those first few months but started growing beyond our wildest dreams. The staff running the team with us were more like family than employees and it was so fun working with them we'd find ourselves at the park for 12+ hours a day on off days. The Bananas starting receiving international attention for our fun antics, amazing customer service, and competitive play and before we knew it, we were traveling around the world while my husband spoke to groups on customer and fan experience, standing out against the status quo, and taking yourself and your business to new levels of happiness and success.
While he had become an amazing and well sought-after professional speaker and published author, we also welcomed our first child, a boy named Maverick, to our family. During this time in our life (in our spare time ha) we also acquired run-down homes on Tybee Island, GA, just outside of Savannah where the Bananas played, and we renovated them until they were cute beach bungalows I rented out. Just like breathing life into the old stadium with the Bananas, we became passionate about these little properties and the idea of taking something that had been forgotten and helping it shine again. We continued to find out this theme is a constant in our life.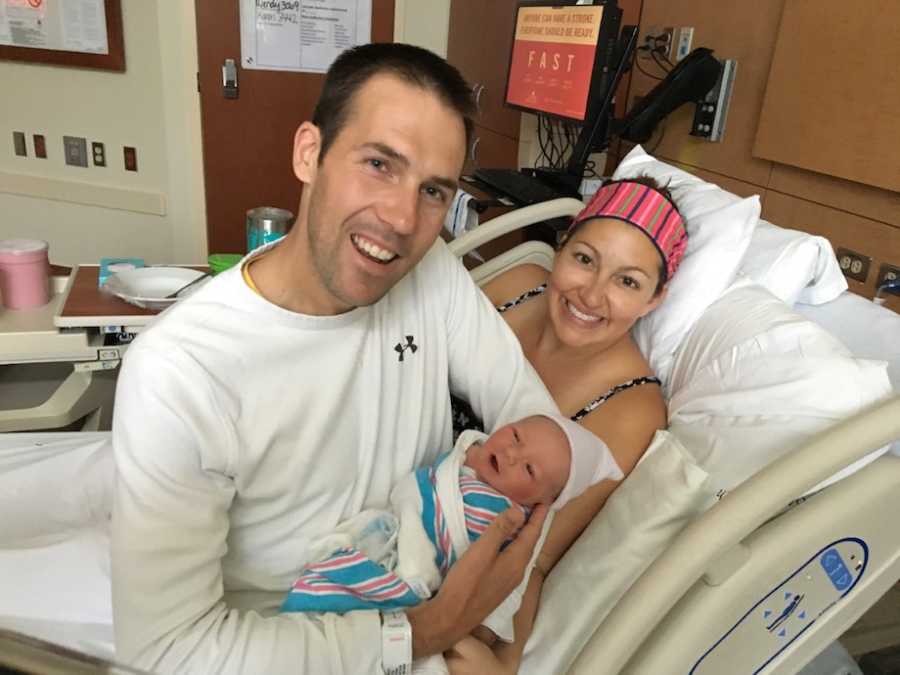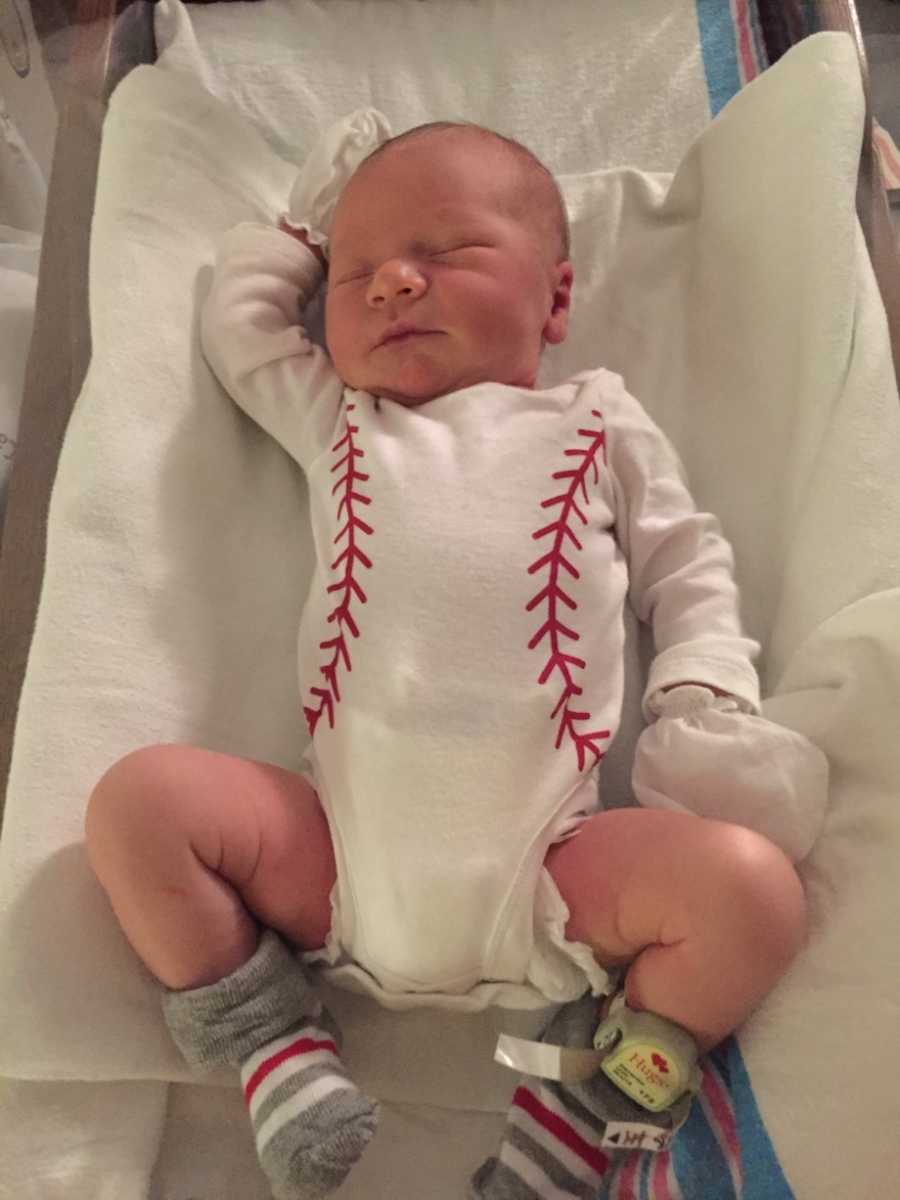 Life could have, and would have, been just great as is. We were running a large business we truly loved with amazing teammates. We had a happy and healthy toddler. We had multiple successful AirBnbs. We saw friends and family frequently. I was hosting and caring for people in every aspect of my life and was blessed beyond measure. It had been what I'd always wanted. Through our very busy schedule and fulfilling life, however, I still felt like something was missing. As we settled into life as parents we had the conversation most happily married parents do… when and how should we had to our clan. After a very traumatic labor and post-delivery where both Maverick and I both almost lost our lives, I wasn't the woman who was eagerly awaiting being pregnant again but of course, I would do it to grow our family.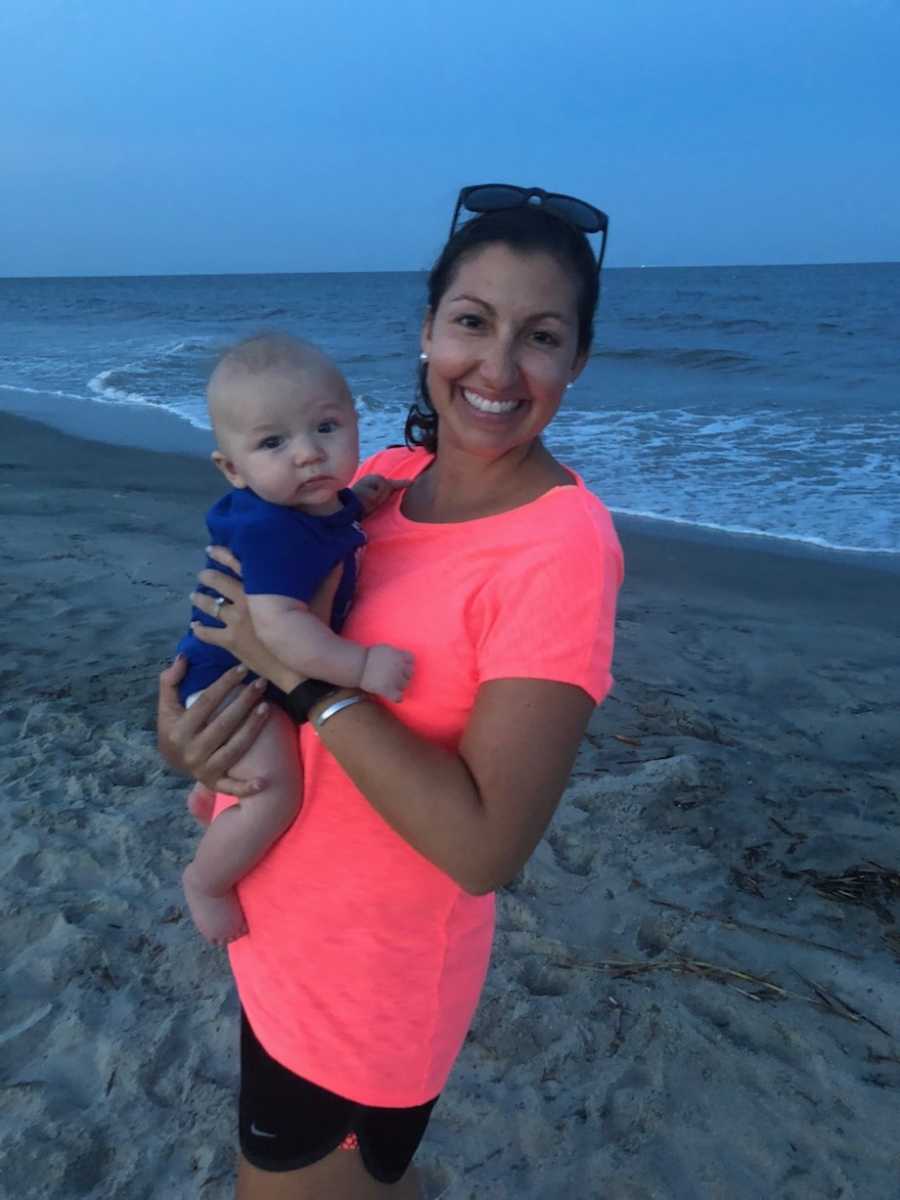 Rather than have more biological children though, I started thinking more about adoption as a 'now' thing rather than a 'later' thing. 2018 and 2019 were full of education for us and I devoured every podcast and book about adoption and foster care I could find. The more I learned, the more I realized I didn't want to create any more children when there were so many already alive waiting to be loved. This is of course a personal opinion. I admire women who WANT to carry children and birth babies. I just couldn't get the idea out of my head our future children weren't going to have our DNA.
However, I kept coming back to the truth of our daily life. We were insanely busy. We lived out of suitcases and had for years. Although it had been an adjustment when we first had him, it still worked for us with Maverick to travel a lot. Pumping and nursing had become more convenient and less taboo in public places. Airports had 'Mother's Rooms' that become my new hub when we traveled. I learned to sterilize bottles and pump parts in microwaves and we just figured it out as we continued to travel and live life at 1000 miles an hour with a baby. We weren't outnumbered yet and my husband and I had a wonderful partnership at home as well as at work so we balanced each other and supported each other. We were on planes and living out of hotels when we weren't in one of our 'home base states' of North Carolina and Georgia. It was fun and adventurous but based on my research, we needed to be more settled to pursue foster care or adoption.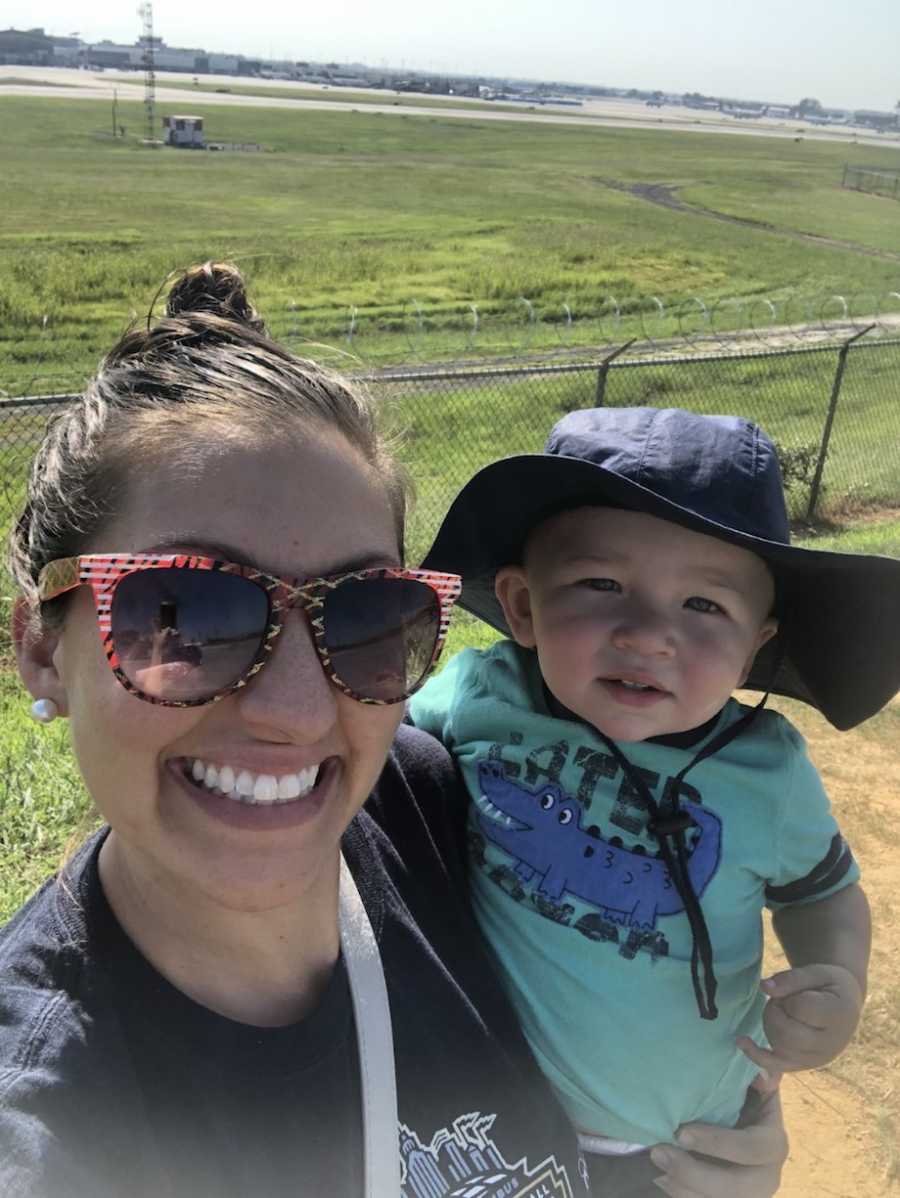 In January and February of 2020, we were at peak travel for us. We'd been to two countries and eight states in less than 2 months to start off 2020 when Covid-19 started shutting everything down. We spent the next few months at home and with some newfound free time, I read more than I had been recently. Marie Forleo's Everything is Figureoutable made something click in me and I excitedly told Jesse if foster care or adoption was something we wanted to pursue, we should stop putting it off because we could just figure it out. That's how we'd approached everything else in life so far.
And so after another month of deciding which path we wanted to pursue, on May 4, 2020, which ironically was Maverick's second birthday, we filled out our first official paperwork to become a foster family. We adjusted a lot of our life over the next 9 months, again ironic timing. In the amount of time it takes to carry a child to full term, we bought and started renovating a home in North Carolina in the same neighborhood of our family and friends, transitioned many responsibilities to others on our team, and filled out more paperwork than we thought possible.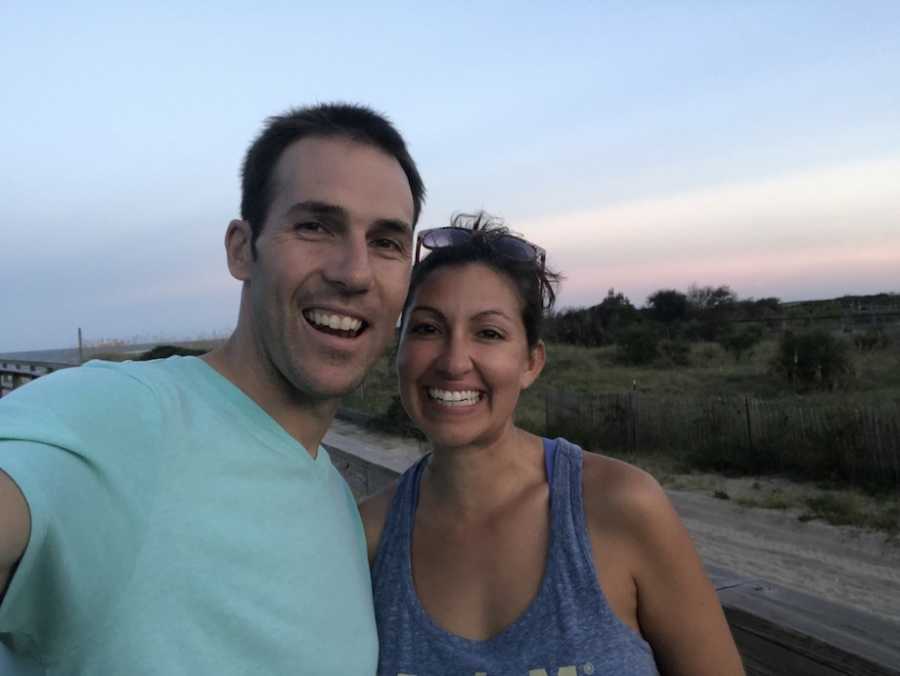 We were background checked, fingerprinted, and interviewed. We invested in more fire extinguishers, carbon monoxide detectors, and specific child locks to pass our home study. Even though we were both certified, we had to go through CPR training. We read books and answered questionnaires. Anything that could be done virtually was done so since Covid was still very prevalent during this time. It seemed like a lot of work at the time, but looking back, we were able to go at our own pace and I'm glad agencies take it seriously to make sure children aren't being pulled from one unstable situation and put into another.
Finally, at the end of December 2020, we were officially licensed and able to welcome children in care into our home. In January, K joined our family. When I say joined our family, I mean my husband and I were told about her, we eagerly agreed to care for her, and then we were given instructions as to where we should go pick her up from another foster family. Interesting first day to say the least. She was 3 months younger than Maverick and all of a sudden we had two 2-and-a-half-year-olds. At quick glance, they could easily be twins. It was a challenging first night but not nearly as difficult as we'd imagined it would be. I think many of us picture the worst-case scenario and don't sign up for something because of fear. But once we're in it, we realize it's never as bad as we imagined.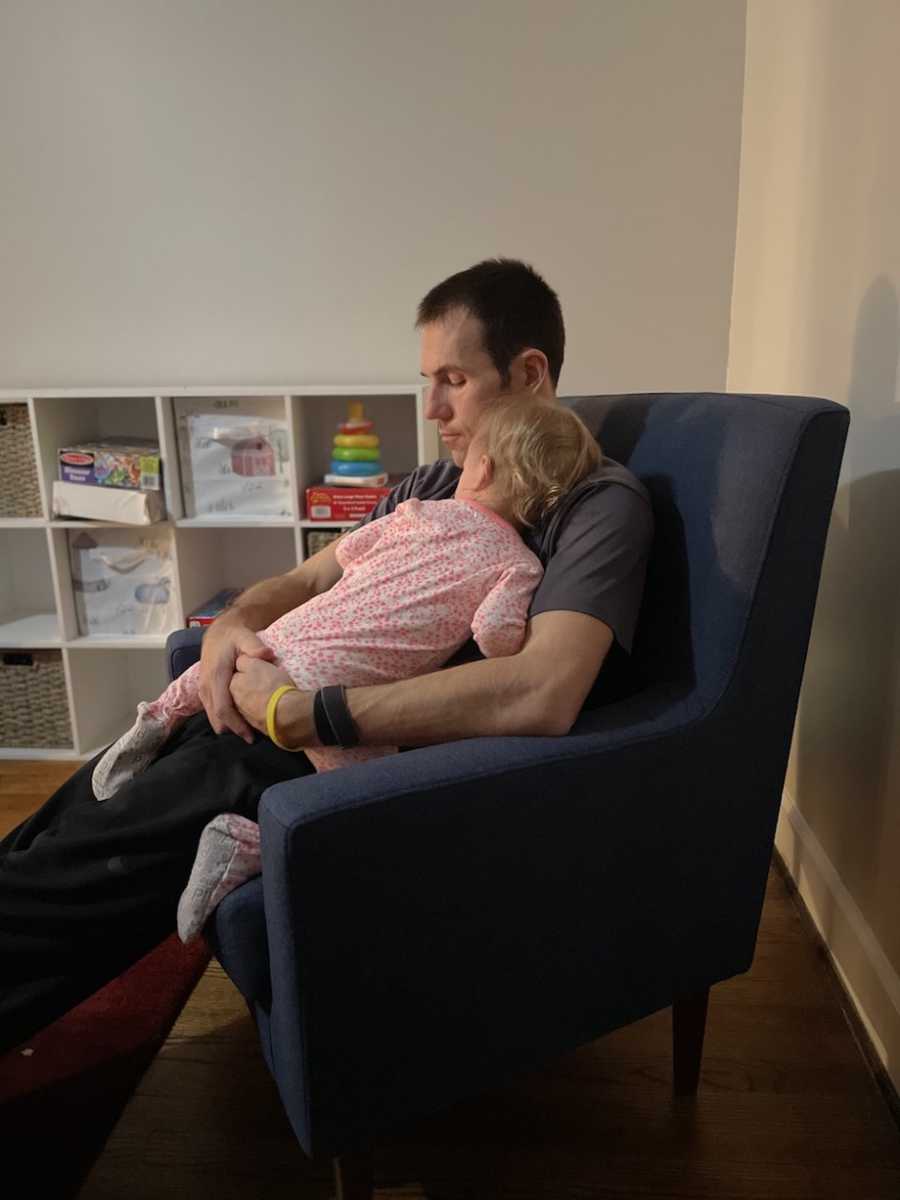 Once K settled with us, I felt like much of the purpose in my life story was truly beginning. While we are very much still rookies in the foster care world, it's sink or swim as you start your journey. Because of our lengthy research and the village around us, fortunately, we're still swimming. We heard a stat that resonated with us early on in this journey – nearly half of all foster parents quit in the first year of fostering. And I'm beginning to understand why but that's all the more reason I'm dedicated to staying involved in foster care in some capacity for years to come.
It took weeks to get K her first medical appointment and I felt judged before medical professionals knew I was a foster mom. They thought it was my fault she hadn't seen a doctor yet in her 2 ½ years of life. Getting her into daycare was challenging because I didn't know her age or development levels until the day we picked her up to live with us. We've shown up to visits with bio family only to learn they were canceled by caseworkers without anyone telling me. I spend many days on the phone with therapists and medical offices working through her history and evaluations to get her the best support we can. So sure, there are frustrating parts. But what matters more than any of that spent time, money, and energy is K now sleeps soundly in a crib for 11 hours straight.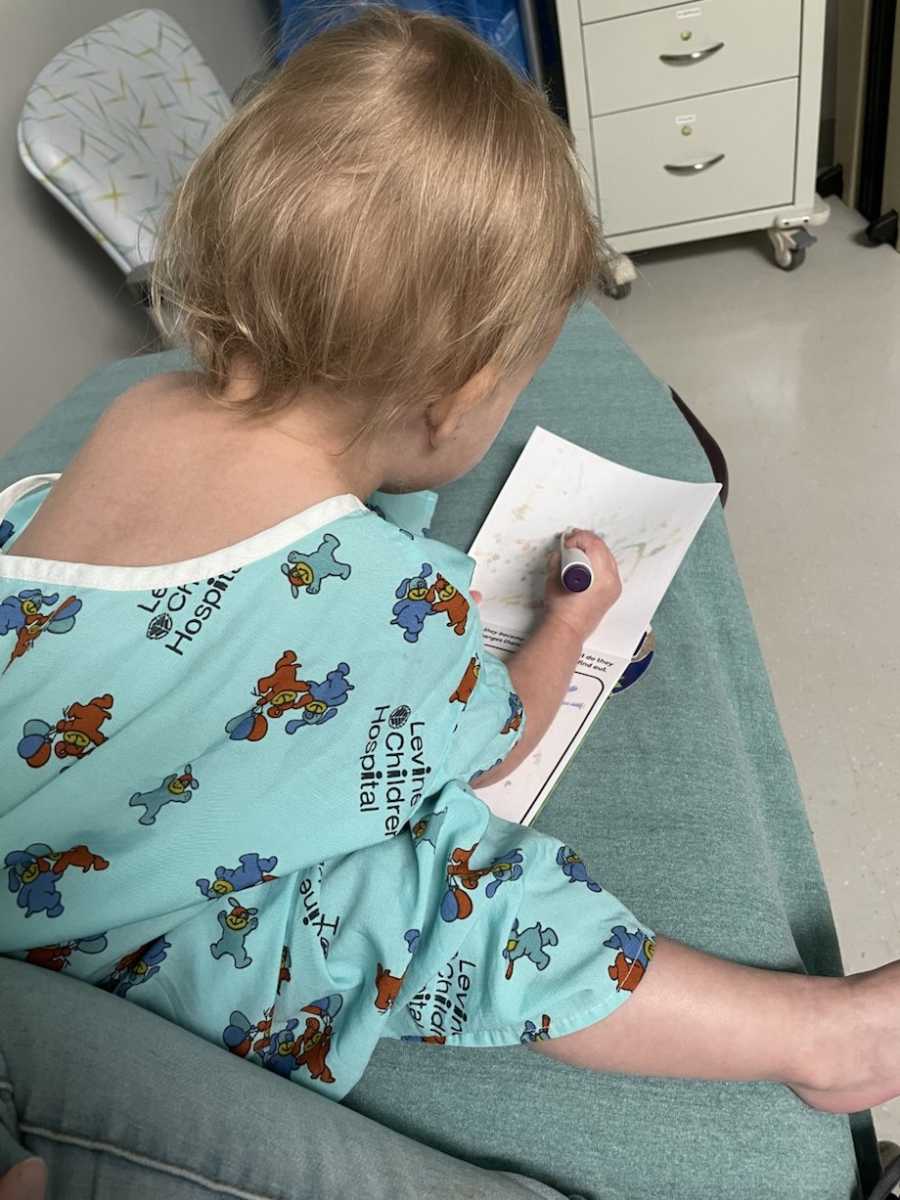 We were warned when she came to us, 'She will only sleep on top of you in your bed.' Sure enough, once she learned we would come back and get her when she woke up and she was safe and comfy in her room after bedtime songs and snuggles, she happily ran to her crib each night! She was practically non-verbal at first and within 2 months, was chatting up anybody who would listen. She used to be terrified of books and baths, and now she loves both. Children in the foster care system are often labeled with certain issues because they're seen and assessed in moments of chaos. We're starting to learn that sometimes, consistency and normalcy will erase insecurities and allow a child to adapt.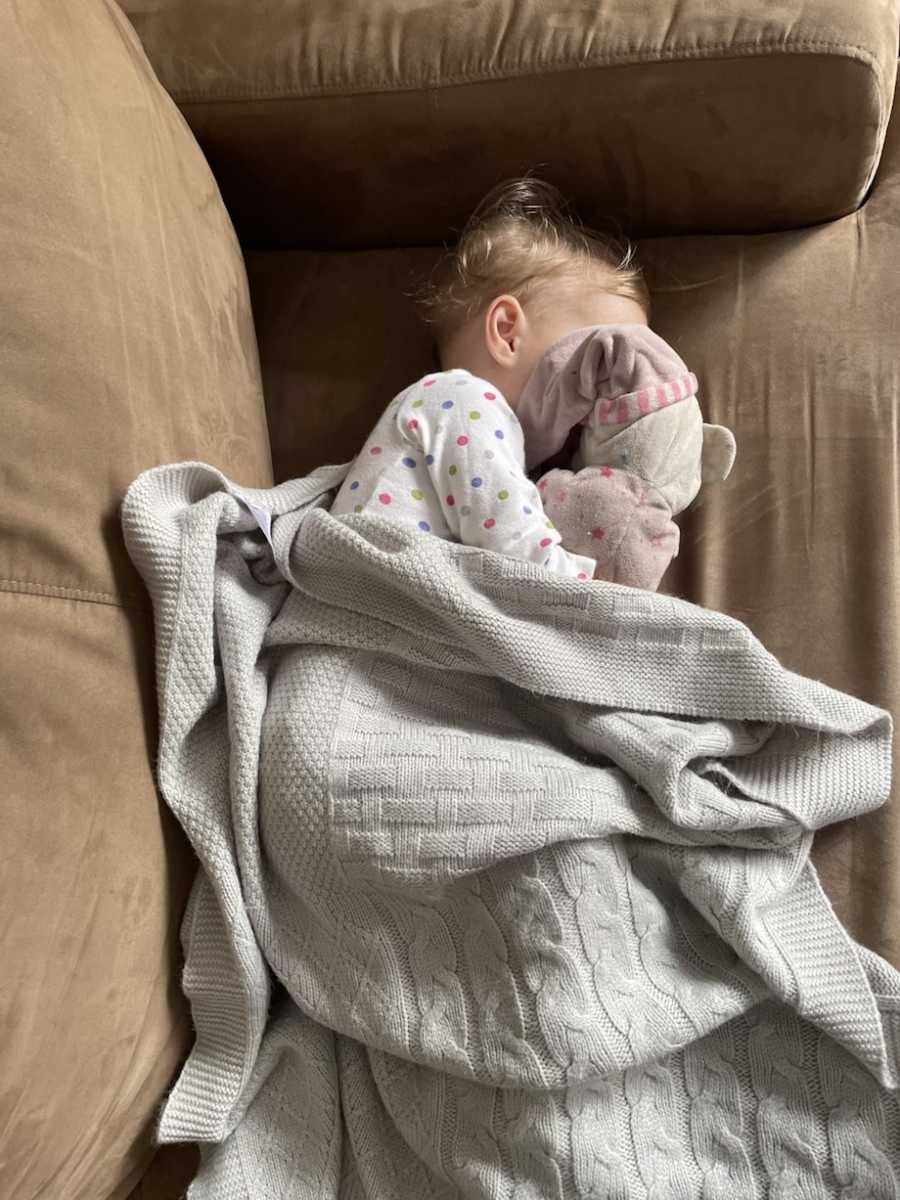 While trauma can last forever, so can the right foundation. K is learning her letters and numbers. She's eating healthy foods and she's active outside daily. She's learning to swim and is so excited when it's time to go to preschool to see her friends and teachers. She is constantly laughing and having fun – as all toddlers should. Even if this only lasts for one more day, it seems worth it.
Friends keep asking us how we are going to deal with it when 'she goes back.' Reunification is the goal, always, until that's not an option. So we do imagine she will reunify with her bio family at some point. When we've interacted with them, I see natural love is there. So I would never try to keep parent and child apart as long as it's safe for them to be together. What gets us through is knowing we might have helped her create a foundation that will stay with her wherever she goes in life regardless of whom she is living with. In foster care, you never know how the story will turn out and how long you have together, but isn't any time better than none if someone needs you?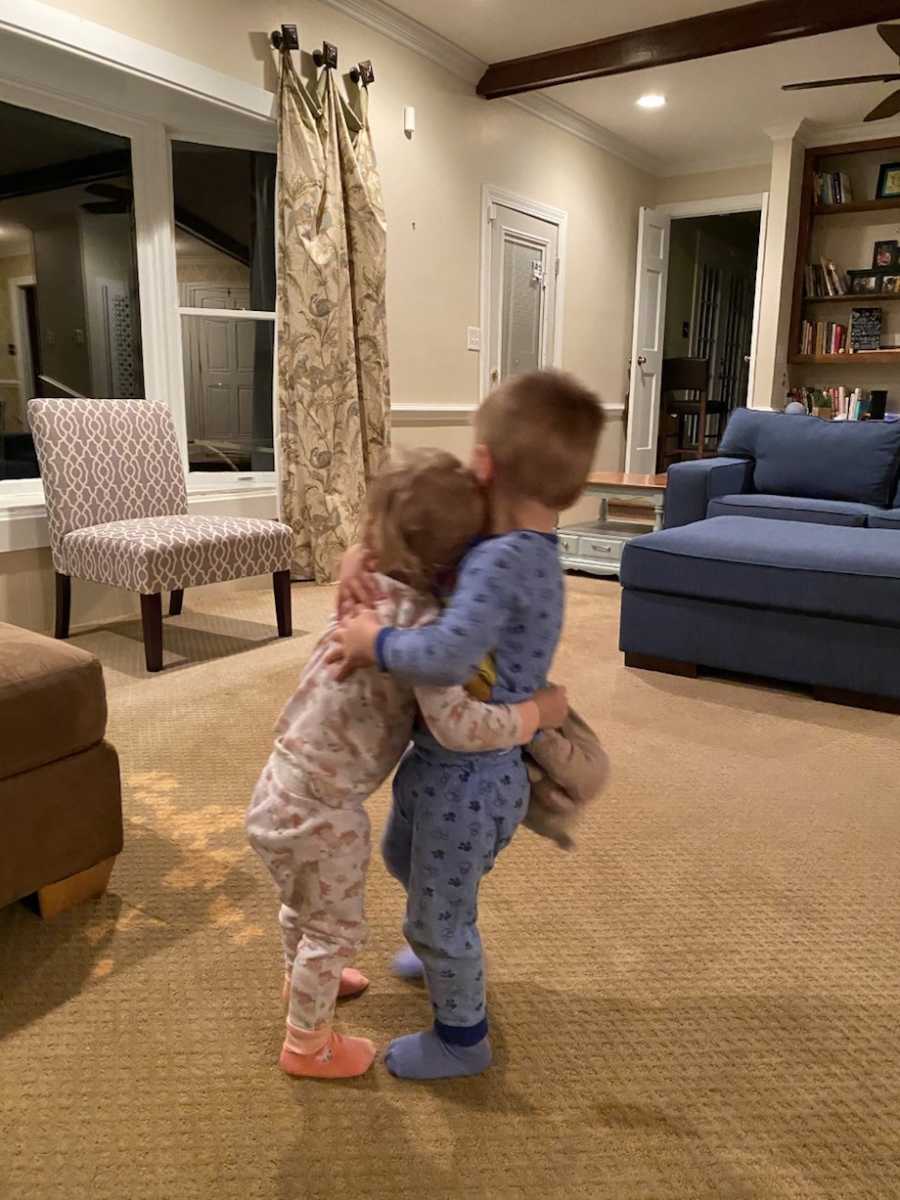 Will our hearts break when she leaves? Probably. But our family has the stability and community to rally around us. We have always been so lucky and blessed. We have each other to rely on, to love, to cry with. To her, we're all she has in this moment of her life. I can't say no to that — just to protect my own emotions? If it ever crosses my mind we don't want to do this, I'll just remember, K didn't want to be in this spot. She and the 500,000 kids in the United States currently in the foster care system didn't get to choose to be in the situations they're in.
Our family therapist told us we should look at our foster children with admiration because they've gone through more in a few years than we ever have. I also look at the bio family in this case with admiration. Though muddled sometimes by other emotions, I do truly admire them. Without proper education and support, none of us would be who we are. So it's not fair of me to judge someone who didn't have the privileges I had. Who didn't have what my parents passed down to me. This has been a helpful perspective for us and whenever we are frustrated, we're able to put that lens on to pivot our mindset.
While being a foster parent doesn't make sense in everyone's life, I do believe we can all help in some way. Jesse and I clearly weren't ready to be foster parents for the last decade of our life. But I wish we'd known more about it so we could have cooked a meal to support a local foster family, donated time and money, or even signed up to be respite foster parents. As I reflect on where we are now, I am so grateful we had the crazy on-the-go lifestyle with juggling the businesses, a baby, and travel because it's helped me stay grounded in this new-but-still-busy season of my life. It's also helped me realize where we are now is right where I want to be."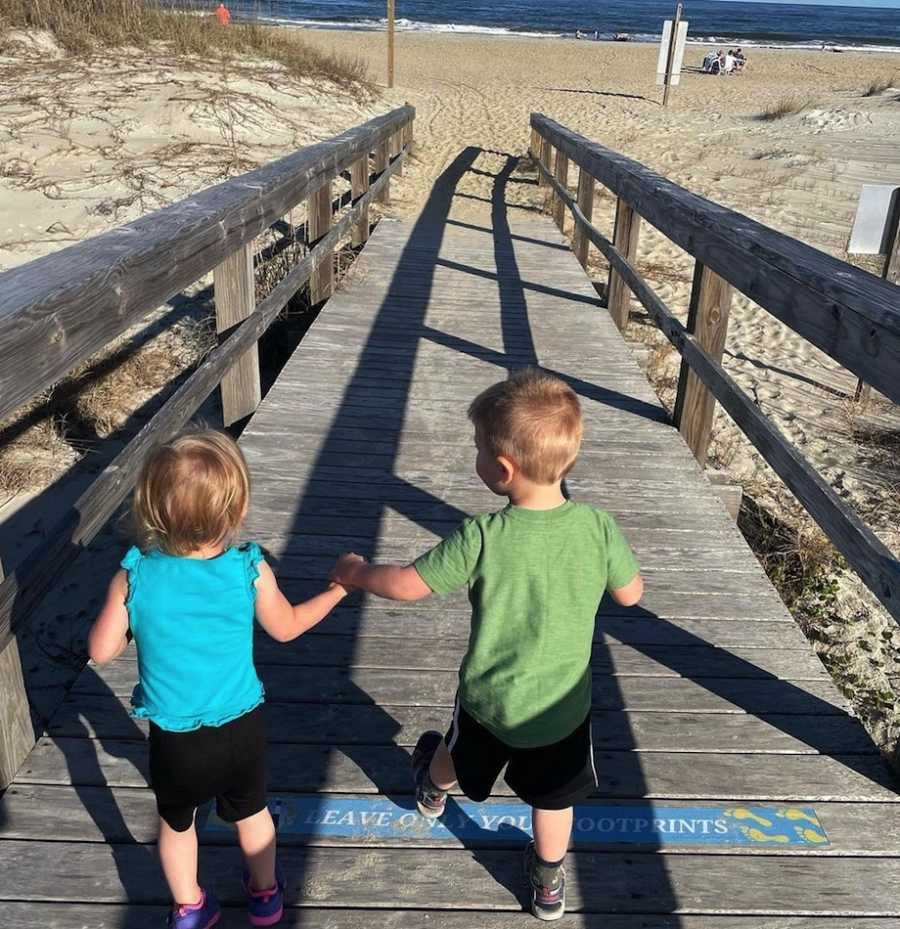 This story was submitted to Love What Matters by Emily Cole from Charlotte, NC and Savannah, GA. You can follow their journey on Instagram. Do you have a similar experience? We'd like to hear your important journey. Submit your own story here. Be sure to subscribe to our free email newsletter for our best stories, and YouTube for our best videos.
Read more touching stories like this here:
'I was a single mom, had 3 fatherless WILD boys, and major baggage. But my daughter is destined for great purpose.': Mom finally 'blessed' with baby girl after 3 boys as a single mother, teen pregnancy
'Can you drop me at my relative's house?' I kissed him goodbye, bawling. Something didn't feel right.': Young mom recounts harrowing journey to single motherhood, 'I'm my son's world, and he is mine'
'If we don't get approved, it's my fault.' He had to discuss his 'colorful' past. We worried being gay would make it harder.': Dads foster to adopt, 'We can't wait to show him to the world'
'Stay with me!' My body was septic. I'd never carry our child. 'There's a baby at the hospital. Do you want him?': After losses, couple foster to adopt, 'He's the redemption to our pain'
Do you know someone who could benefit from reading this? SHARE this story on Facebook with family and friends.