"My name is Emily Anderson. I am 27 years old and from a small town, where everybody knows everybody. Growing up, you could say my life was 'normal.' I grew up playing sports, did okay in school, had many friends, and was overall happy.
In November 2007, we were at my mom's church for a cookout and this is where my forever love story started. This boy named Dustin came to the cookout and 13-year-old me immediately fell in love. I know this sounds crazy but I remember telling my friend I was going to marry that boy someday. We started dating at that young age and no one mattered to me as much as he did. He was the person who made me smile, who I went to sleep thinking about, who I wanted to marry when I grew up, and the person I wanted to spend the rest of my life with.
In the summer of 2010, I found out I was pregnant at the age of 16. I knew in the moment my life wouldn't be like most kids my age. The night I told my parents, I moved in with Dustin and his family for a short time until we got our own apartment. My parents did not kick me out of the house, this was my choice. At the end of the year, we decided to get married. Originally, we wanted a wedding surrounded by all of our family and friends but ended up saying, 'I do!' at the courthouse. I was 7 months pregnant and looked like I was going to a business meeting.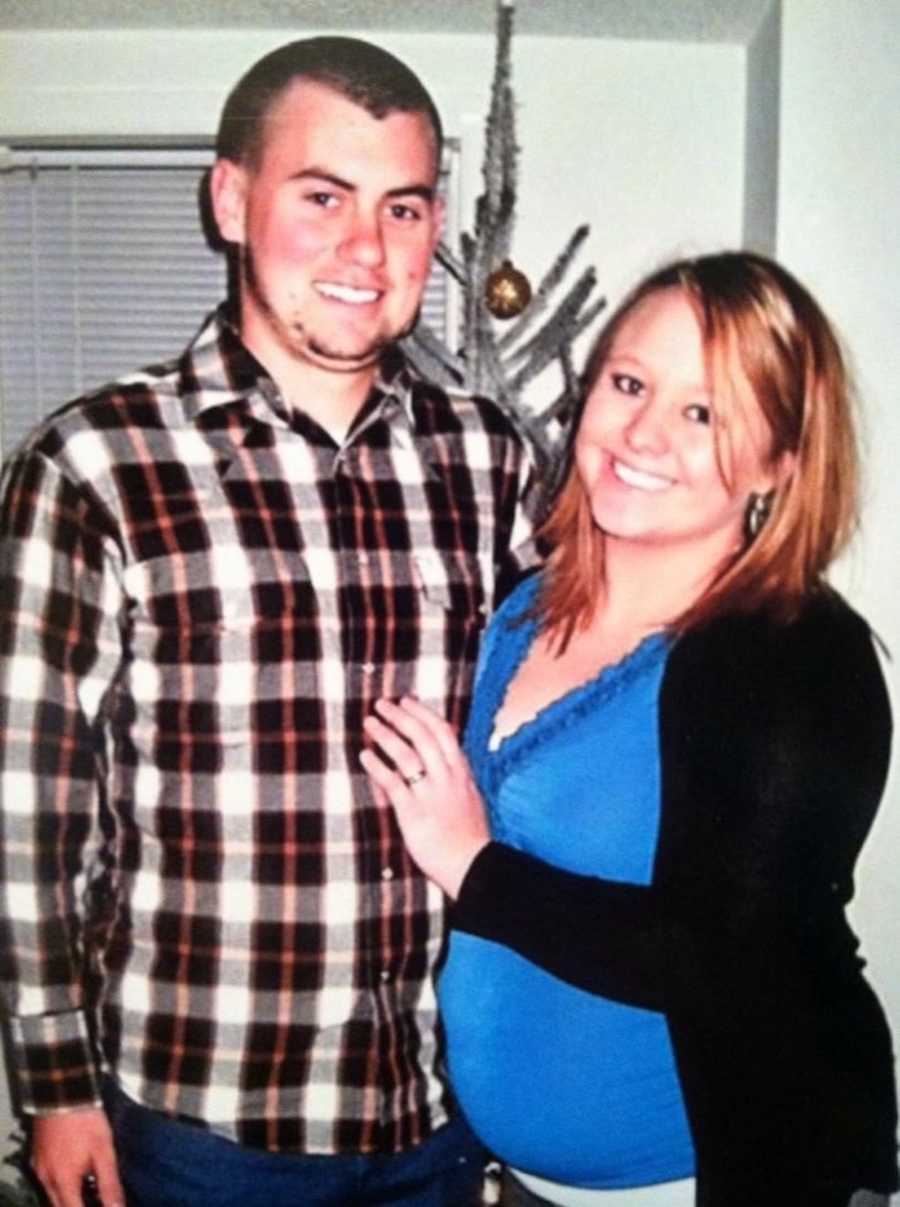 Our firstborn son was born in February 2011. He looked just like his daddy and was our world. Fast forward to August 2012 and we had our first daughter. She makes me proud to be a mom and has the best personality. We thought we were done having kids since we had a boy and a girl, but the Lord had other plans for us. We welcomed our last bio child in September 2016. He is our most laid-back child and is definitely the 'baby' of the family.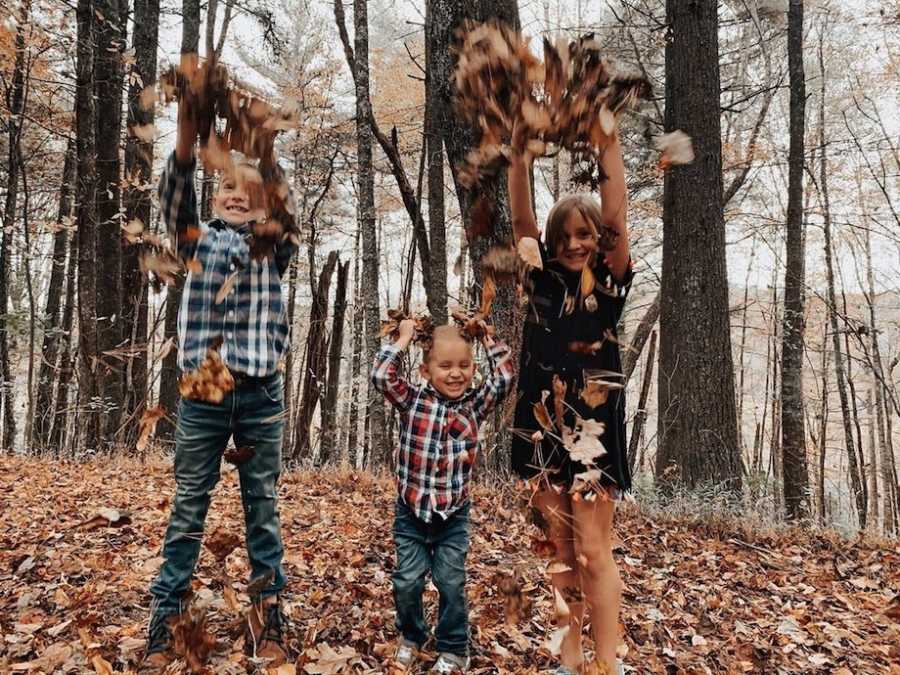 The Lord has truly blessed our family. I always tell people we may not have many 'materialistic' things but we have so much love for each other. In 2020, during a pandemic, we decided we wanted to share that love with other children that were not biologically ours. We wanted to become licensed to foster. We have so many friends that are involved in foster care and hearing their stories inspired me.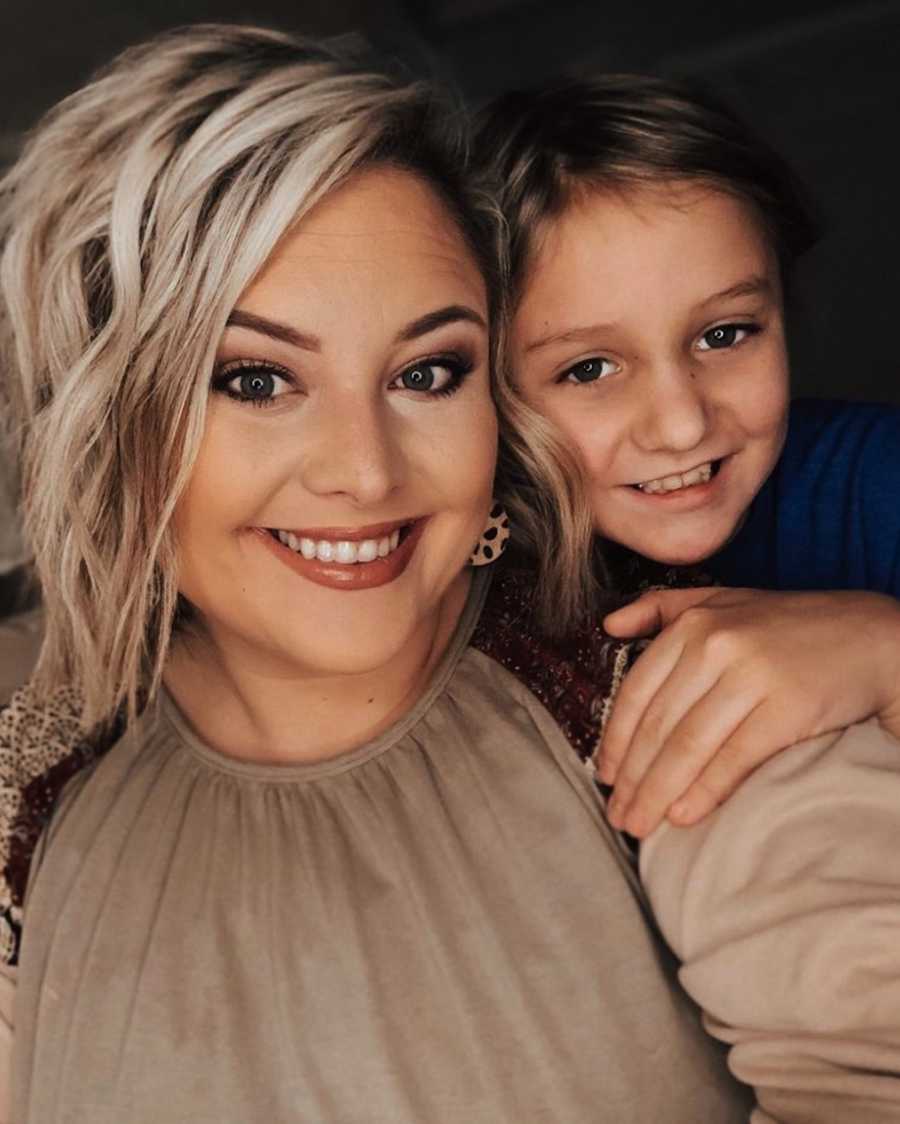 At first, I didn't think my heart could handle all the emotions that would be involved. I knew I would get too attached, I knew it would be hard to take care of someone and then them leave, but I kept telling myself, if not me, then who? There is such a great need for foster parents. According to the most recent federal data, there are currently more than 400,000 children in foster care in the United States and over 100,000 children waiting for their forever home. There are children out there who need people to worry about their feelings more than their own.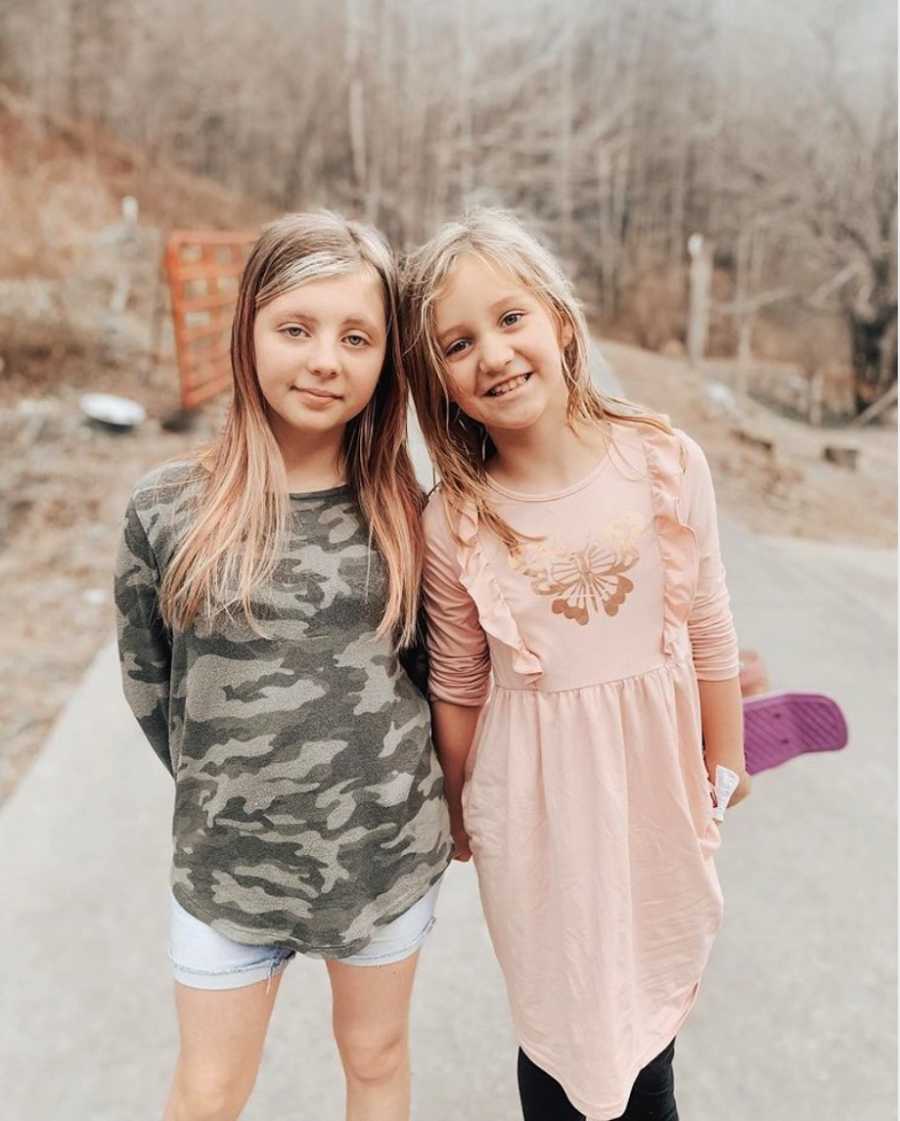 We started the process to get licensed and let me tell you, it is a process. Yes, that is a good thing because the state needs to make sure these children will be safe but I just want you to know it's not something that happens overnight. We had to do background checks, get CPR certified, fingerprints, home studies, fire inspections, and a whole lot of paperwork. We also had to read the books and answer several questions.
On February 3, we got a text saying everything had been approved by the State! Everything was good to go and the copy of our license was being sent in the mail. I never thought this day would come. Sometimes I am afraid to get excited about something because I'm always afraid it may not work out. I couldn't believe we would now be waiting for that first call for our first placement.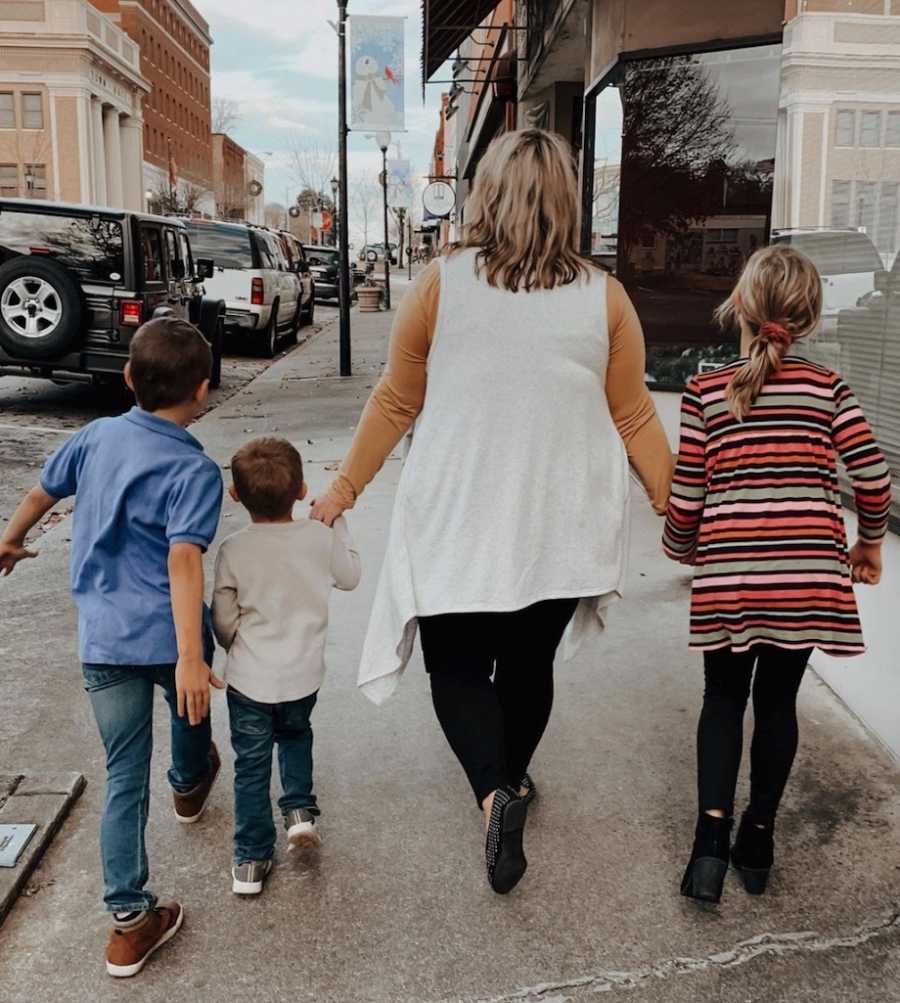 2 days later, I received a text that said, 'Are you busy? We may have a placement for next week. I wanted to run it by you to see if you were interested.' I replied back I wasn't busy and the caseworker gave me a call. We were told there was a newborn that was going to need a home. I said, 'YES!' I told Dustin everything I knew, we sat down to pray for the child, and then we received another text. They had found out the baby had a medical condition that was more than we thought we could handle.
It broke my heart to say, 'No,' but I knew we couldn't take this on right now with having three other children. Thankfully, there are families who do take in children who have more severe medical needs because they have been trained to do so. I was sad. I felt like a horrible person for saying no. This was the age range I was wanting, I really wanted it to work out.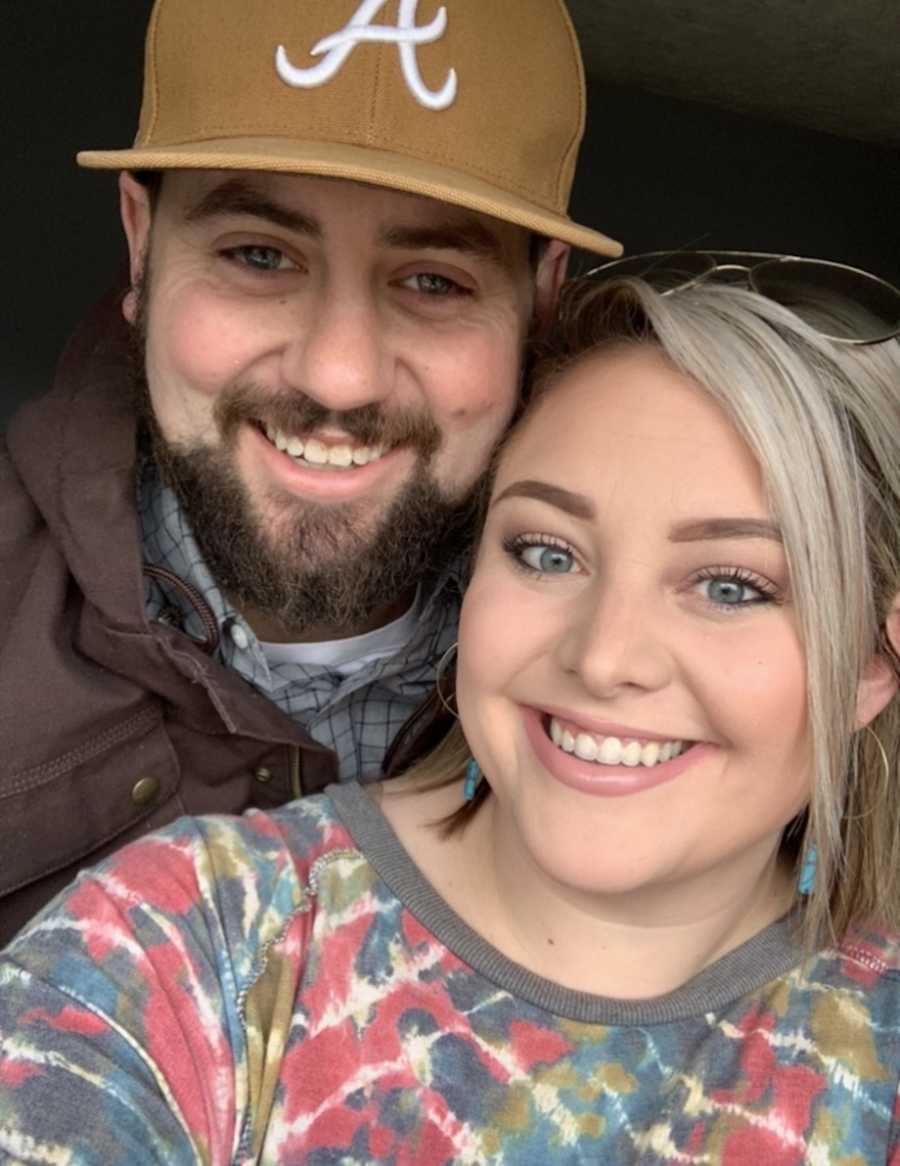 On February 24, 2021, I found out why things didn't work out. God reminded me His plans are much greater than mine. I received a text saying, 'I may have a placement today if you are interested….' This time, it was for a toddler and not a newborn. That didn't matter to me. I was just as excited to say, 'YES.' I didn't know many details about her but I knew I couldn't wait to meet her.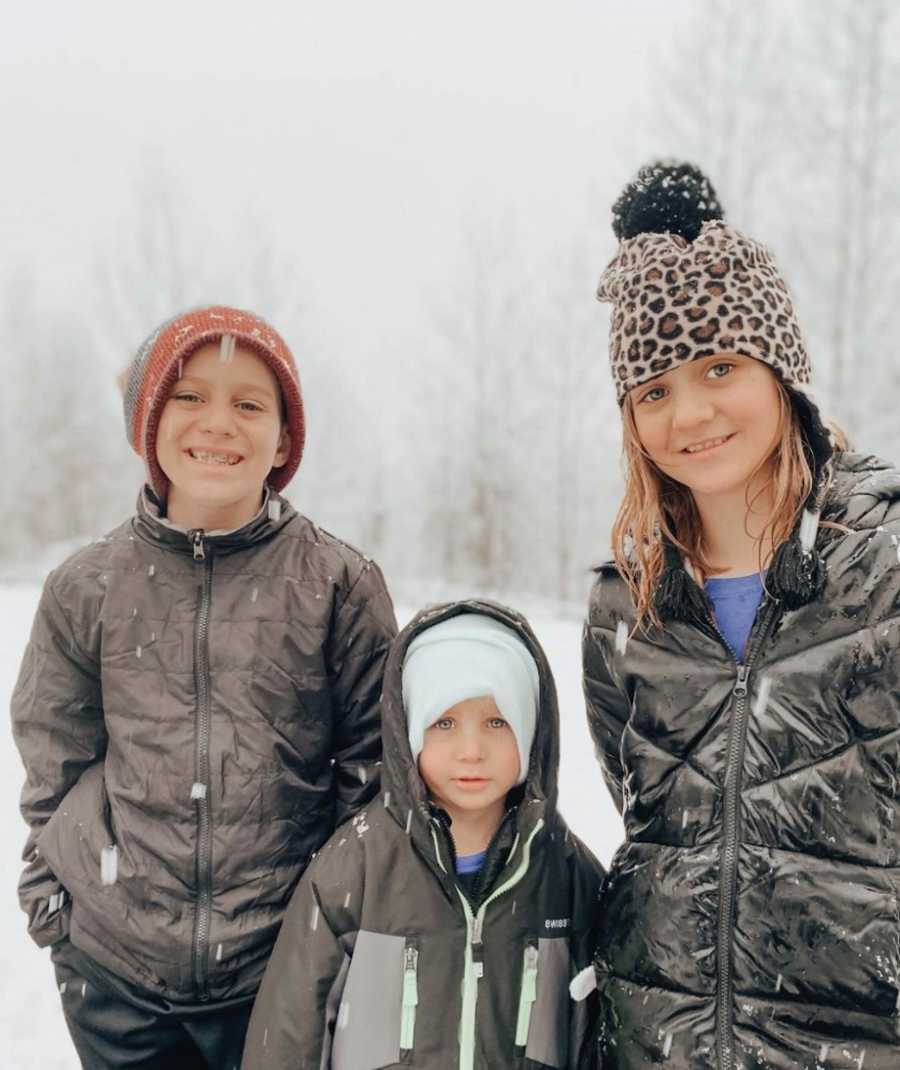 As soon as I rocked her for the first time, I fell in love. I remember tears just running down my face as I put her to sleep. Tears because it broke my heart to know she was away from her parents, to know what a long day she had had, and also tears of joy I had been given the opportunity to take care of her. I didn't know how long she was going to be with us, but I knew I was going to love her like my own.
A few days after having her, we found out there was a possibility she would be returning home to her bio family. Reunification with bio-parent or kinship is the goal! We are all for that if that is in the best interest of the child. She left one week from the time she came into our home. I truly feel like the right decision had been made. We were excited but also sad at the same time. She fit right in with our bio kids, she was truly loved, and when she left it, felt like we had lost a family member.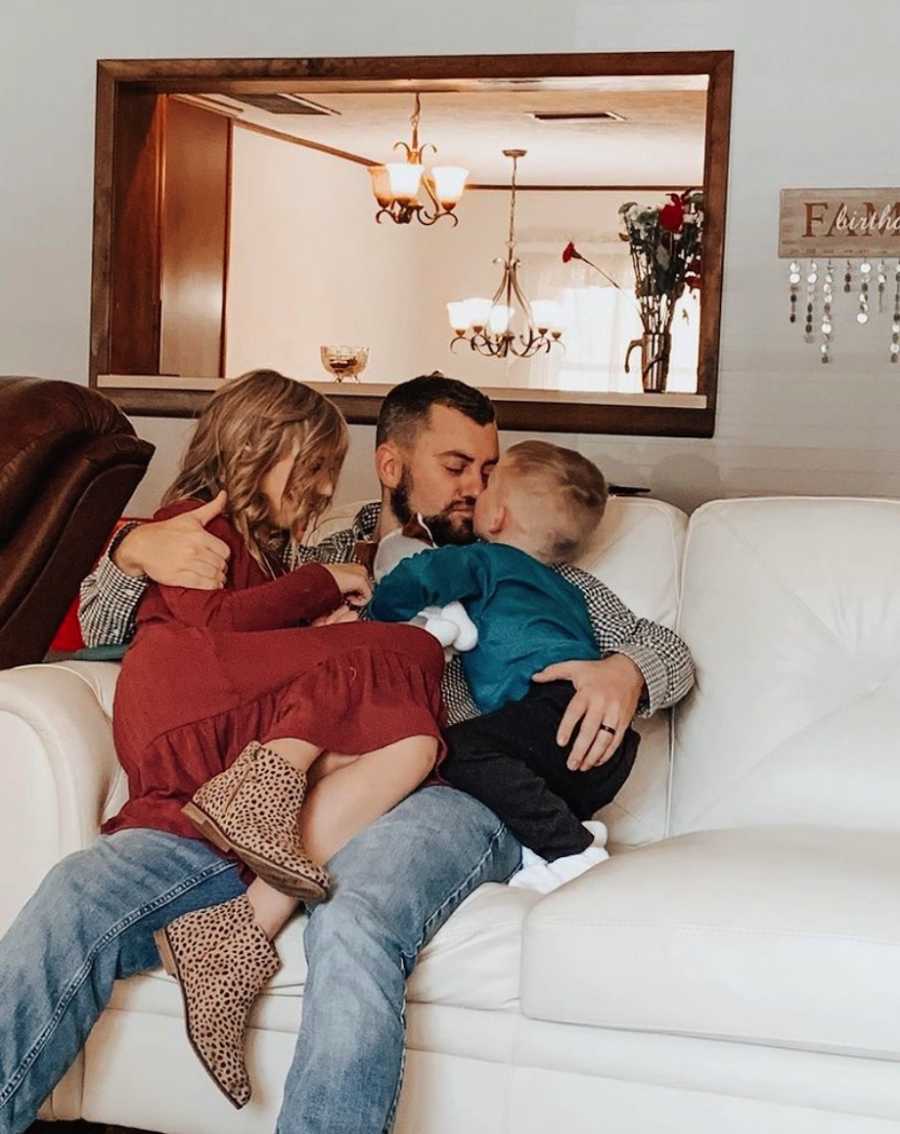 This is foster care. You can't prepare yourself for all the roller coaster of emotions you're going to feel. Things can change real quick and we learned that quickly. No matter what happens, the time spent with the children that enter your home is worth it. Even after they're gone, you'll still think about them, pray for them, and cry from time to time. You'll wonder if they're happy, if they think about you, and what their future will look like. As long as it means a child is safe and loved, I'm willing for my heart to be broken over and over again.
We are currently waiting for that next text or phone call as a family of five again. We cannot wait to open our hearts and home to another child in need, for as long as we're needed."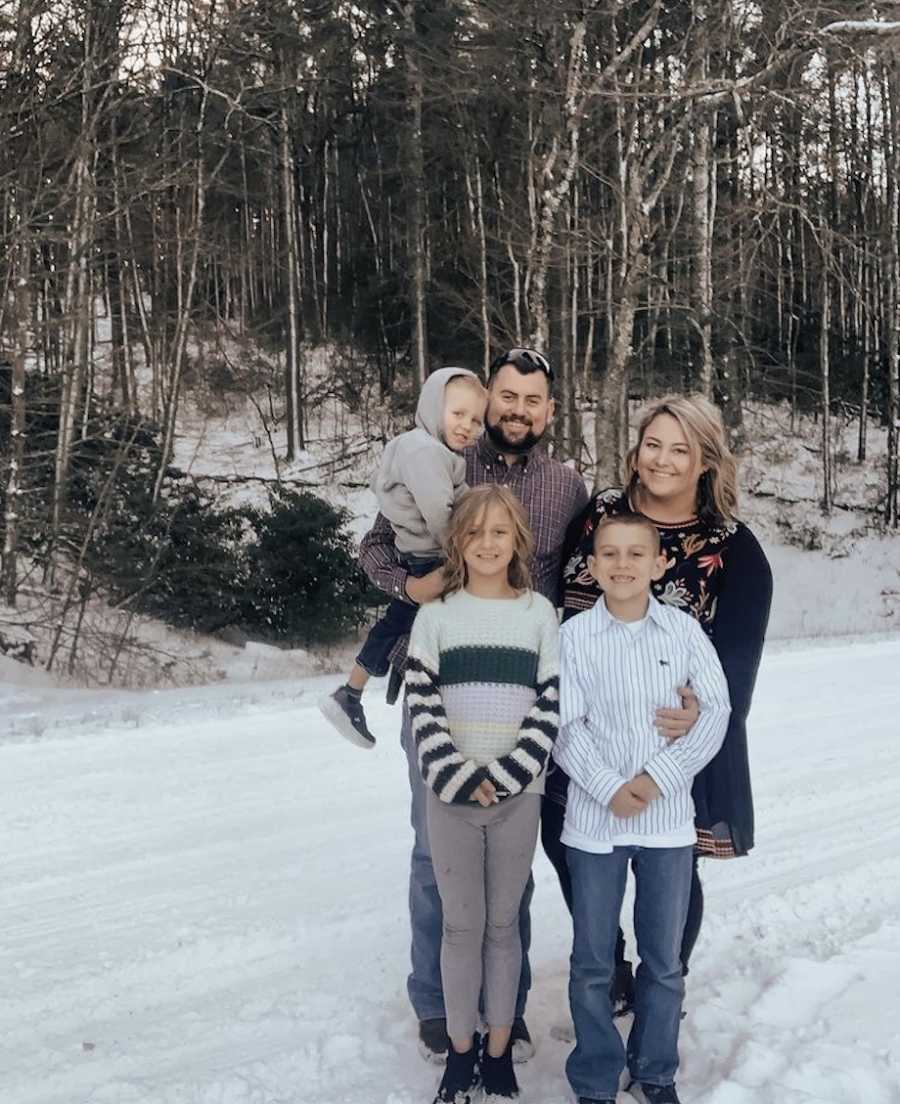 This story was submitted to Love What Matters by Emily Anderson from North Carolina. You can follow their journey on Instagram and Facebook. Do you have a similar experience? We'd like to hear your important journey. Submit your own story here. Be sure to subscribe to our free email newsletter for our best stories, and YouTube for our best videos.
Read more stories like this:
'Stay with me!' My body was septic. I'd never carry our child. 'There's a baby at the hospital. Do you want him?': After losses, couple foster to adopt, 'He's the redemption to our pain'

'Did he think we abandoned him?' I was still grieving. He hardly slept day or night. I struggled to feel connection.': Couple foster to adopt, 'If you don't get attached, you're doing it wrong'

'At 11, his adoptive parents abandoned him at a hospital, never to return. 'Mr. Peter, can I call you my Dad?' I began to cry uncontrollably.': Single dad adopts 11-year-old boy from foster care after biological, adoptive family abandon him
'That night I cried in my driveway for a child. 10 minutes later, I got a call. 'Can you take in 1-year old twin boys?': 26-year-old single foster mom says 'I was called for plans bigger than myself'
Are you or someone you know looking to adopt? Please SHARE on Facebook to make them aware there is a community of support available.