"Social media forced me to come out of my bubble at a time when I needed it most. It gave me a link to people I would not have known otherwise. People I needed and wasn't even aware of how much of an impact they would have on my life.
It was late Spring of 2009. I was lying in a hospital bed battling health issues. I was peeing in bowls so they could check for blood in my urine and I had a band around my arm which said in bold letters, 'FALL RISK.' I had been recently diagnosed with early stage Esophageal cancer, the same cancer which took my grandfather's life. For some reason I was exhibiting late stage symptoms, like excruciating pain after eating which caused me to drop from 115 to 99 pounds in a matter of just a few weeks.
It could be said the stress I was going through as the result of a separation from my husband could have added to why my body so quickly yielded to the disease, and to this horrible sense of wondering if I was going to live or die.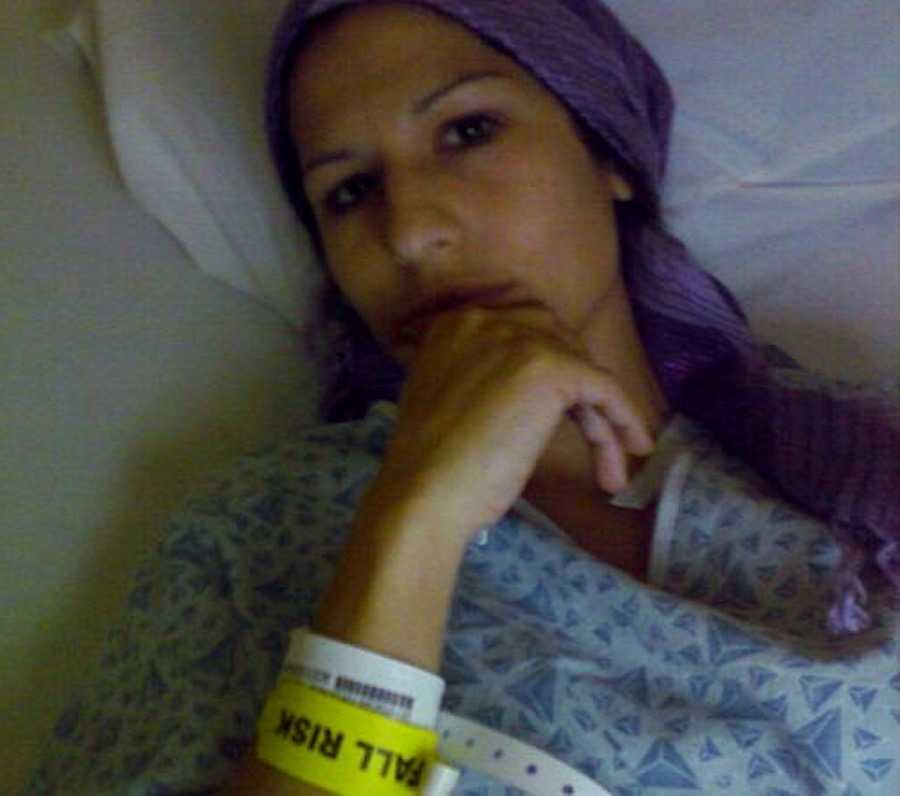 I turned on the television hanging over my bed in the oncology unit. There were just a few channels available and it didn't help I was sharing a room with a woman who had just been told, 'You have an incurable blood disease and your prognosis is certain death.' I recall shrinking beneath my blankets, not wanting to bring attention to myself on the other side of the thin layer of privacy hanging between us from the hospital room ceiling.
I felt for her. She told them 'I have no family to call,' and when the doctors left, we sat there in silence. I was too caught up in wondering if the doctors were going to come in and give me the same sort of news to offer any support. I was literally dying on the inside and it didn't have anything to do with the cancer. It had everything to do with the state of my life in that moment.
I pulled out my laptop, which was the only personal item I had with me, and I opened up Facebook. I distinctly recall in 2007 my sister-in-law telling me, 'You have to check out this new thing called Facebook and sign-up so we can be connected!' I remember thinking I wasn't extremely interested, but eventually because of her loving encouragement, I signed up. Like many, I didn't know really know what to do with it and for a while it was just a 'whatever' type of thing for me. But that day, Facebook changed everything for me, and though I have my issues with the good and bad of social media, I will never deny its power.
Four simple words in the search bar. Young Adult Cancer Survivors. Why did I look up 'survivor' when I was still fighting? Because I needed inspiration and to know others had beaten this disease. I wanted to be a survivor, too. As a young mother feeling lost and afraid, I wanted to know I wasn't alone in this darkness which had engulfed my life, leaving me often in a heap on the floor seeking a reason to live. I can't believe there were moments when even my beautiful children's smiles weren't enough to keep me out of the dark places in my mind.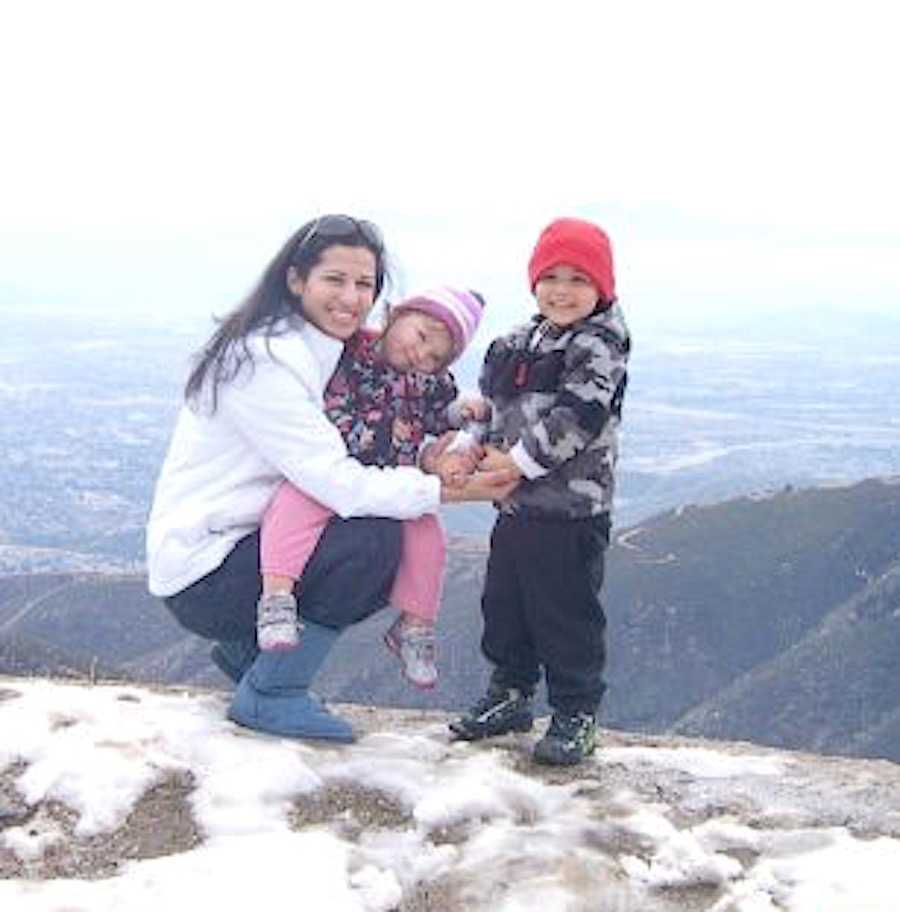 My clicks found their way to a group run by the former 'I'm Too Young for This! Cancer Foundation,' which is now 'Stupid Cancer.' I was delighted to immediately be connected via message boards and people who like me were in the 19-40 year age group who were dealing with a cancer diagnosis. I reached out to some of the group, including Matthew Zachary, the founder. What happened next for this young mother lying in a hospital bed feeling so alone, vulnerable and misunderstood…changed everything. I was embraced and supported by each person. I suddenly had a community of people who understood me, and even more, told me to get up off my butt and fight for my life, and so I did. How could I not, when they had reminded me there was so much to live for?
Within a year, I had attended my first live event with the organization called the OMG Cancer Summit. It was life changing for me, not only because of the education and content, but the friendships which now were solidified in person as they came in from across the country to attend. To this day, I'm thankful for the friendships which have grown and lasted. I'm also thankful for the time I got to spend with some who aren't here today, becaues in truth, they've taught me the most.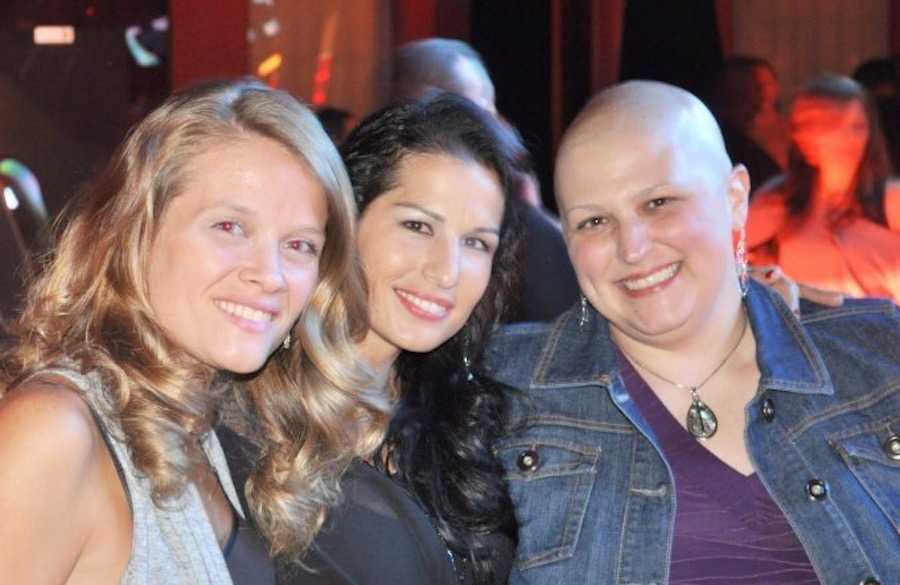 The loss of a friend is devastating, and in the first year of connections, seven of my warrior friends passed away. I not only mourned the loss of a source of inspiration in my life, but I was confronted with the reality the next time it could be me. Even when I found remission, the fear remained. My now ex-husband asked me once after I attended the funeral of one of those friends, 'Why do you stay involved now that you don't have cancer anymore? Isn't it depressing?'
I would never expect him to understand my inability to just put on my remission hat and leave the people behind who had been there for me the most. Cancer taught me to fight for my life, but my friends and their support during the divorce which followed taught me to fight for who I am in my body, mind and spirit. Once all of it was behind me, I knew I was destined to do more.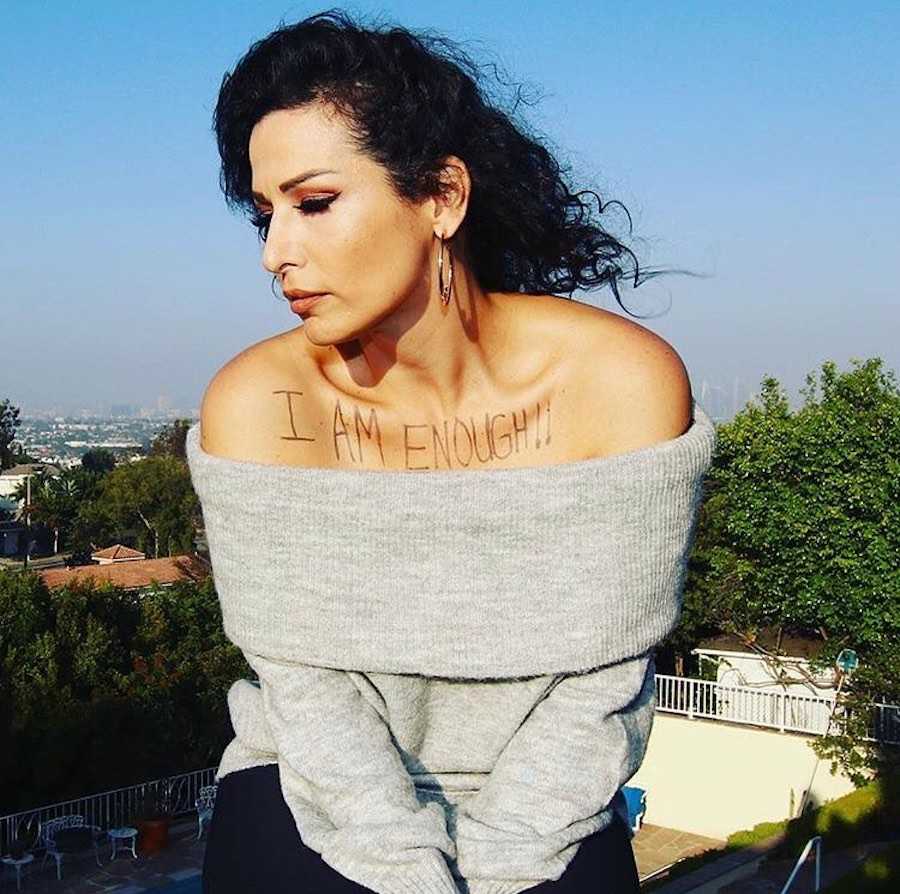 It's been a long ten years since that time and in 2019, I formed 'Unsugarcoated Media' to do something in our communities; to show them how beautiful, powerful and capable they are by sharing the stories of individuals who have overcome great obstacles themselves. After publishing two novels which speak to key social issues, I am proud to offer the community an experience for people who have suffered any sort of trauma in their lives through our media content and live events. This past August, we hosted our first inaugural one-day empowerment event at the Los Angeles Convention Center called EmpowerCon.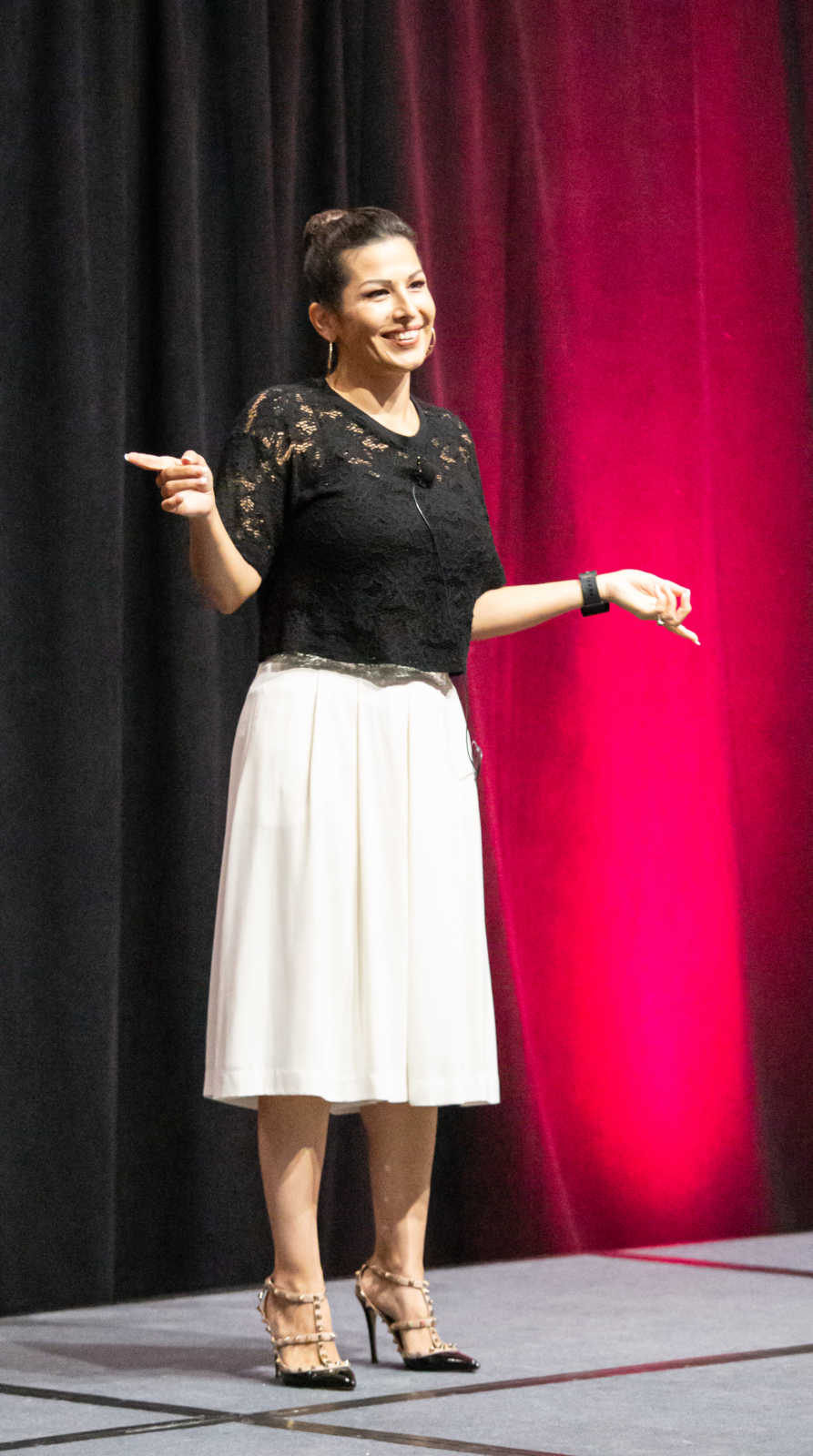 We provide affordable pricing on tickets so the people who need access to this type of event are able to attend. We bring incredible speakers from Emmy award-winning movie producers, to world record breakers, to empowerment comedians in an effort to showcase the resilient nature of the human spirit. Friendships are made, hearts are healed, and attendees come away motivated and inspired to move into the next phase of their lives with tools and a sense of hope.
Up to this moment, the best part of this experience is knowing out there in the world there is someone who needs support the way I did and by doing what I am, I can hopefully reach them. Everyone deserves the right to be educated with tools which will help them deal with the life-altering blows which inevitably come. Our events focus on bringing education, entertainment and empowerment to every individual so when they fall, they can remember to get back up because 'down there' is not where they belong.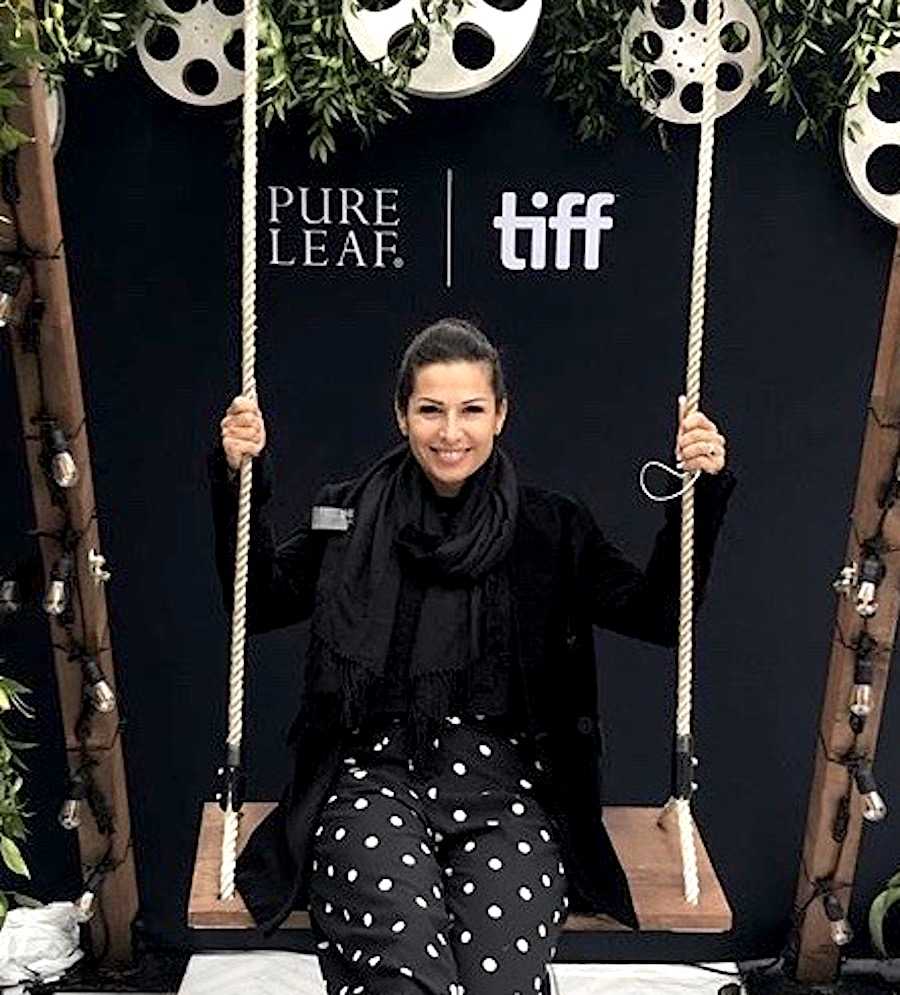 It took time−a divorce, another round with cancer in a small recurrence, and even another marriage to finally get to the place I needed to be to structure my nonprofit media organization, Unsugarcoated Media, which has its roots in three things: authenticity, community building, and true empowerment for men, women, and youth, because the true inspiration behind Unsugarcoated Media is not me, it's everyone who is involved."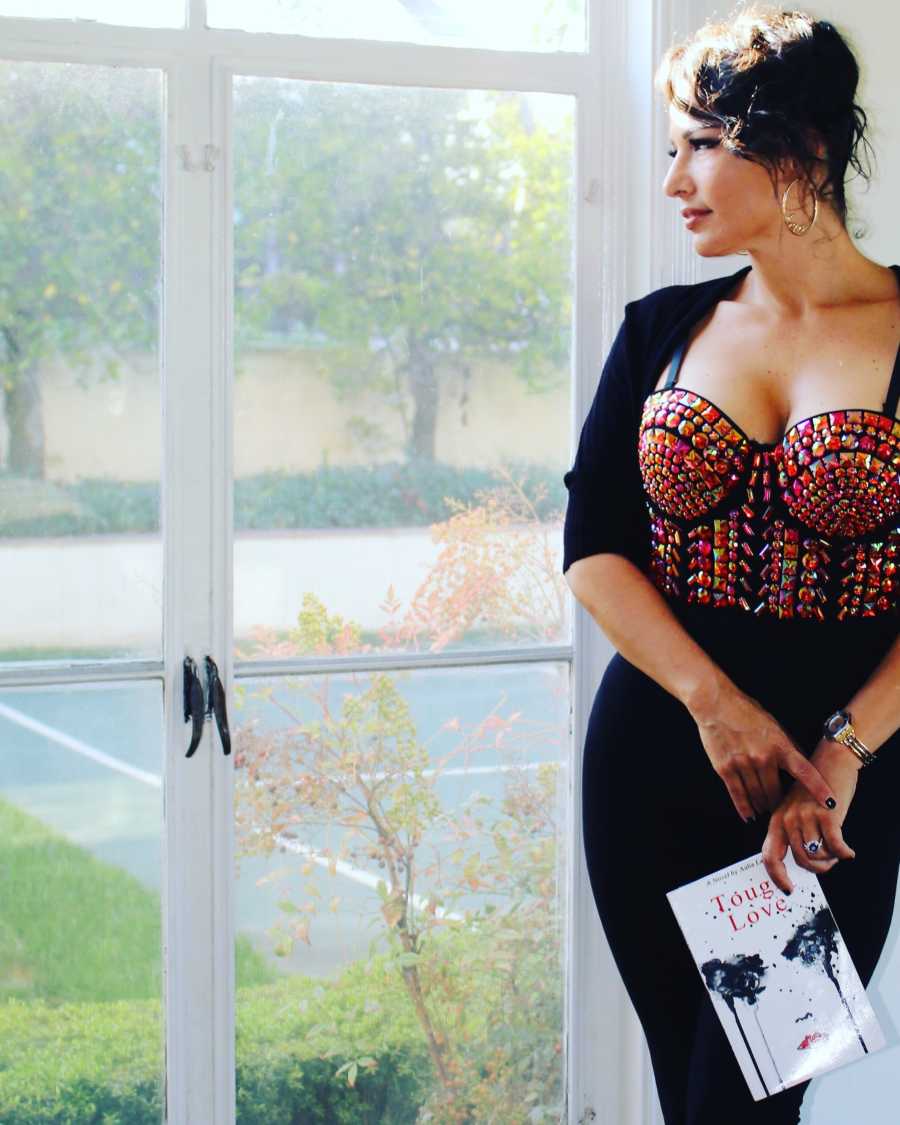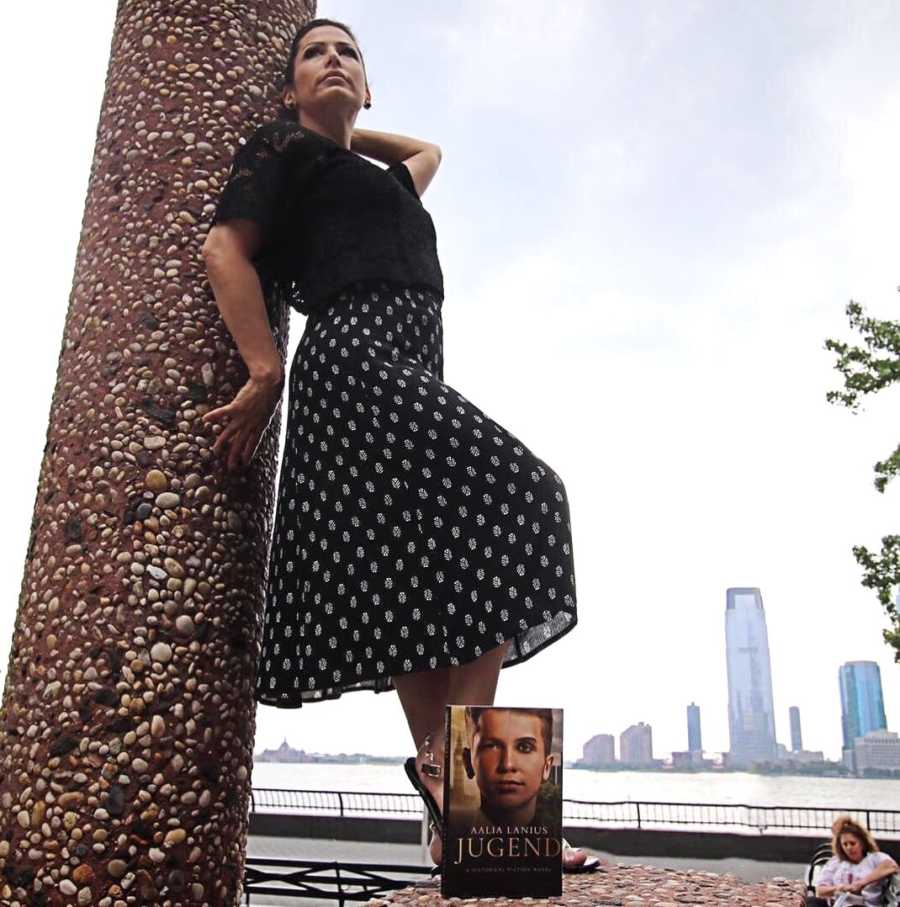 This story was submitted to Love What Matters by Aalia Lanius. You can follow her on Instagram and find her book here. Do you have a similar experience? We'd like to hear your important journey. Submit your own story here. Be sure to subscribe to our free email newsletter for our best stories, and YouTube for our best videos.
Read more inspiring stories about beating cancer here:
'I can't tell my dad, please, you have to.' I couldn't say the words. 'Sometimes we don't all make it to the end.': Young woman survives cancer 3 times, says she is 'finally living her full life'
'I hadn't even held my baby yet when the doctor came in. 'We've found a growth. You need to come back in 2 weeks.' I lost it! The happiest day of my life quickly turned into the worst.' Cancerous growth found on woman's labor day
Provide hope for someone struggling. SHARE this story on Facebook and Instagram with your friends and family.