"Most of the conversation was predictable. Reminiscing on parties, trips, and some things we'd never do now as responsible adults.
We got together with some friends from college and in a way shared history bonds people together. Much had changed, yet everything felt familiar.
It was all surface-level talk and I get bored with it pretty quickly. It is fun at first, but then my introverted nature longs to settle deep into a conversation.
Which is what happened on the drive home. My husband and I gave a friend a ride and our talk had me wishing we had further to drive.
There's something magic about car conversations. It is part of why I love road trips and driving my teen to and from school.
Our friend has an impressive job title. One could easily assume he's 'got it all.' I did. But his job doesn't fill his soul. He's bored with his duties. He's had a successful career, but is unchallenged and unfulfilled.
We talked about people we know who seem to be living in their sweet spot and how great it is to watch someone do what they seemingly were made for.
It is easy to envy those people. People who can't wait to get to work. People who don't feel like work is work.
But what risks were those people willing to take to get there? And how often do we limit ourselves based on fear? Those were my questions on the drive home and those are my questions, always.
You get to an age where you really feel like you should know what you want to be when you grow up. Despite having a mortgage, kids, and responsibilities aplenty, you're still not sure what you're meant to do.
All three of us in the car had that angst in common.
The truth is, it is easier to envy the achievements of another than it is to chase our own dream.
So many of us are willing to work hard and want to make a difference, but unsure of where and how to use our God-given abilities.
I wish I could tie this up with some great action plan, but I think we could've driven across the country and still be unsure.
What's next?
Remembering just because someone's calendar and bank account are fuller than my own does not mean their life is fuller.
Remembering God is in the driver's seat and I'm riding shotgun. It doesn't mean I won't want to know what lies ahead or fret over which direction to veer. It does mean I know wherever I end up is where I'm meant to be."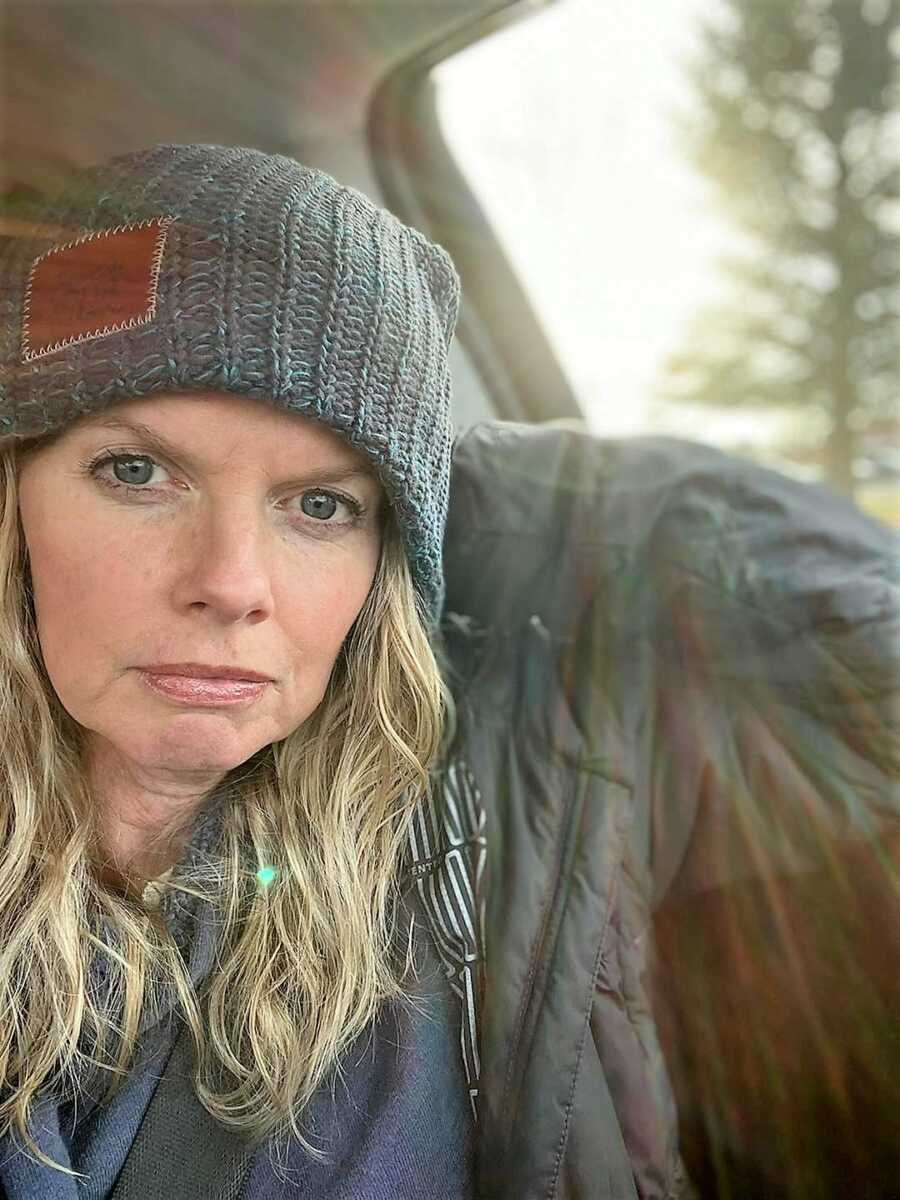 This story was submitted to Love What Matters by Michelle Koch from Minneapolis, MN. Follow her journey on Instagram and Facebook. Submit your story here, and be sure to subscribe to our best love stories here.
Read more from Michelle: 
'We were having a good day as a family and I foolishly thought I could document it.': Mom to teen son says 'I'm learning to smile and take the picture anyway'
Read more stories like this: 
'I found myself staring at a friend of mine, same age, same amount of kids, in a bikini and thought: I need to get in that kid of shape before summer.': Mom challenges true meaning of success
'They told me I was bossy, stupid, and difficult. I always felt lost and misunderstood.': Woman diagnosed with Autism discovers new meaning to life
'Let it all go. Stop worrying about meaningless stressors. I swear you won't be thinking of them when it's your turn to go.': Woman shares guide to happiness 24 hours before passing from cancer
Do you know someone who could benefit from reading this? SHARE this story on Facebook with family and friends.