"The windshield wipers could barely keep up with the heavy, spring rainfall, as we sat in our parked minivan. The kids watched Disney's Mulan from the back seat, while Scott and I argued back and forth. We fought in a hushed but clipped tone, with a combination of the windshield wipers, the rain itself, and the children's music drowning it out for the kids.
At this point, he and I were together for ten years, married for eight. We had three kids, one being a baby, and we were struggling to get along. (What I wouldn't know, at this point, is I would be widowed less than two years later.) Scott and I had many fights throughout our years together. Most of them were just foul balls. Get up from the stands to go to the bathroom and one would miss it. Some were spectacular wallops. So energy charged that they cut through the air and were felt across town. While this argument was not a dribbling foul ball nor was it the Babe Ruth, point-to-center-field-before-hitting-it-out-of-the-park style fight, it is the one I remember the most.
For years, Scott chased me. For years, I played hard to get. For too long, I had an impossible perception of what my role as a wife should look like, and I didn't measure up to this perception. I say it was impossible, but it was also quite immature. Scott tried in a number of ways to help me see my focus was misdirected, but no matter what he did, I couldn't see it. There were a lot of conversations where I would literally tell him, 'You don't love me.' I hated myself for my own shortcomings and I resented him for loving someone so incredibly flawed. Constantly having to prove himself and point out my worth, it exhausted him. When I should have just been basking in his love, I spent almost ten years denying its existence. Stupid girl. On this rainy April day, I had finally worn him down.
He said, 'I just don't think I can make you happy anymore. Maybe it's time we just do it.'
'Do what?' I asked. Fear struck every synapse in my brain, shooting an electrical current down my spinal cord to every nerve ending in my body. My hands tingled. We stared into each other's eyes, keeping tears at bay. I knew what he was going to say. It's a word I so carelessly threw around before. Usually, I'd spew it, during one of those aforementioned wallop-style fights. It was a word no matter how difficult our circumstances were, he refused to speak. Scott was far classier than I ever was or will be. He didn't swear at me, call me names, and he was rarely careless with his words.
'Divorce.' He said. His eyebrows softened, framing bloodshot eyes still combating tears.
No. I thought.
I turned my body to face the window of the passenger seat and stared at the large droplets of rain beating down. I don't remember any sound. Just my own thoughts. What have I done? Is this how it happens?
 Then, my three-year-old daughter giggled at the movie, and my trance was broken. I turned toward my husband, who was in his own trance, staring off into a distance I couldn't see. I examined his profile for a second, remembering the night we met, and I felt myself relax. I finally saw it. What he had been begging for me to see for a decade, I saw it all. It was like when Dorothy realized she could get home to Kansas all along. Now, I just needed to win him back.
'We're not getting divorced.' I said, waiting for him to look my way.
He turned and searched my eyes. Maybe he was searching for sincerity. Maybe it was just me he was looking for. I'll never know. He then asked, 'Don't you think we should? What do you want?' Still looking into his eyes, I was mentally and emotionally tired. We were up all night in a hotel room with a crying baby, and I still hadn't eaten yet. So when he again asked, 'What do you want, Megan?'
I replied, 'Curly fries. I want curly fries.'
His face went through a spectrum of expressions. From worry, to disbelief, to something unidentifiable, he shook his head and laughed. He laughed. Loudly.
There it is. I thought. His laugh. Something I cherished so much; A sound I deeply miss today.
'Well, we can do fries. Where can we get some?' He asked.
'I think there's an Arby's up the road.' I said with a smile.
He shifted the car to reverse and headed out of the parking lot. As we drove to Arby's, he reached over to grab my hand. We ate our roast beef sandwiches, weary and nervous for the future. We were in a fragile state and would have to restructure. After that day, I spent a lot of time combating my old habits. It took us months to find our way back to the same page and we did.
It was about four months into my widowhood, when I was looking at an old photograph of us. In the photo, I was holding up our daughter, Sophia, on her birthday. Scott smiled in the backdrop. Both of our faces were beaming at her.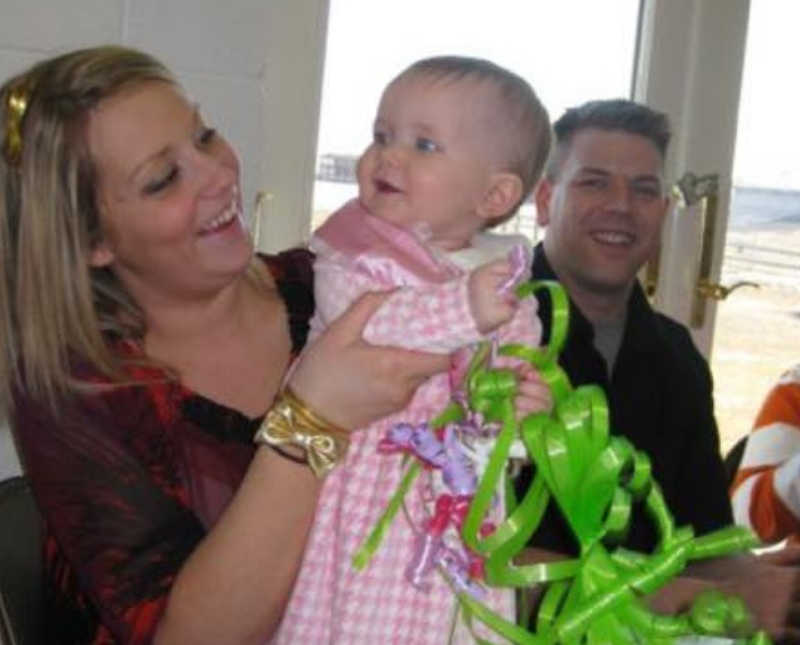 While looking at the photo, having gone through such intense trauma, I caught myself thinking, those were better days. Simpler. Happier.
The truth is that, like any other couple, we had issues: bills and family and big decisions to make. We had to do it as a team, working to never turn against each other. Some periods of time we were awesome at doing this. Other periods of time, we were sitting in a minivan eating sadness sandwiches with a side of curly fries. When I'm honest with myself at the story behind the photos, I understand life a little more.
Life is always going to be a struggle. It's a beast. It's up to us to wake up each morning and tackle the beast, put the beast on its leash, and walk it to where we choose. Despite our struggles with life, we must actively seek joy and allow it to fill our hearts with gratitude. The photo was an example of that. It showed two people struggling to make their way but still taking some time to experience and appreciate the pure joy of their baby. The minivan fight was an example of that as well.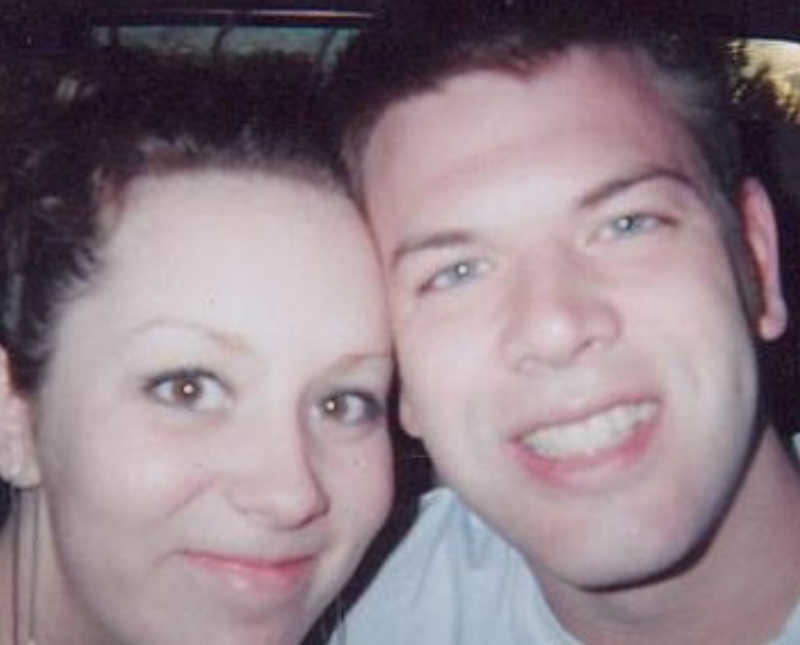 It's been two and a half years since losing Scott. I cherish the bickering just as much as I cherish the sweet moments we had together. Yeah, we had romantic times where he would make food or take me out dancing. Opening car doors and complimenting my hair, I definitely miss feeling like a lady to someone. But I also miss going over bills and calling back and forth to figure out dinner. I miss balled up socks in the recliner and loud weirdo video games that I didn't understand. I miss his snoring and how incredibly annoying he was first thing in the morning. I miss worrying about him. And yes, I miss fighting with him.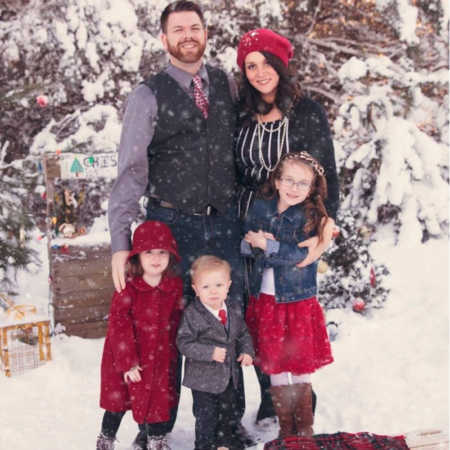 Read more from Megan Bajorek here: 
'My pregnant self was 'dropping it like it's hot' to induce labor. 2 years later, all dancing ceased. A police officer said everything that could be done, was done.'
This story was submitted to Love What Matters by Megan Bajorek. Follow her journey here. Submit your story here. For our best stories, subscribe to our free email newsletter.
SHARE this story on Facebook or Twitter to support those struggling with grief and loss.