"Around July 2016, my husband Mike and I were sitting in a church service. Our pastor was preaching about waiting for the 'right' time to do things. What is the right time? We like to have our lives together before we step out in faith. Mike and I took one look at each other and knew in that instance we were going to adopt. Adoption had been on our hearts and minds for some time. We were foster parents of two little boys during the first half of my pregnancy with our fourth biological. Our hearts were always broken for orphans and we knew 'one day' we would adopt. But honestly, we thought our fourth biological child would be older, our finances would look different, maybe a bigger house. Basically, we would be ready on our time. Ha! Yeah right. After coming home, Mike and I talked about it and agreed that if we were to start this process we would need half the adoption cost in the bank before we could continue to the home study and actively pursuing a child. That was $5,000. Monday morning came and guess what was in the bank? $5,000. I am not even kidding. We knew this was our neon sign to begin the adoption process.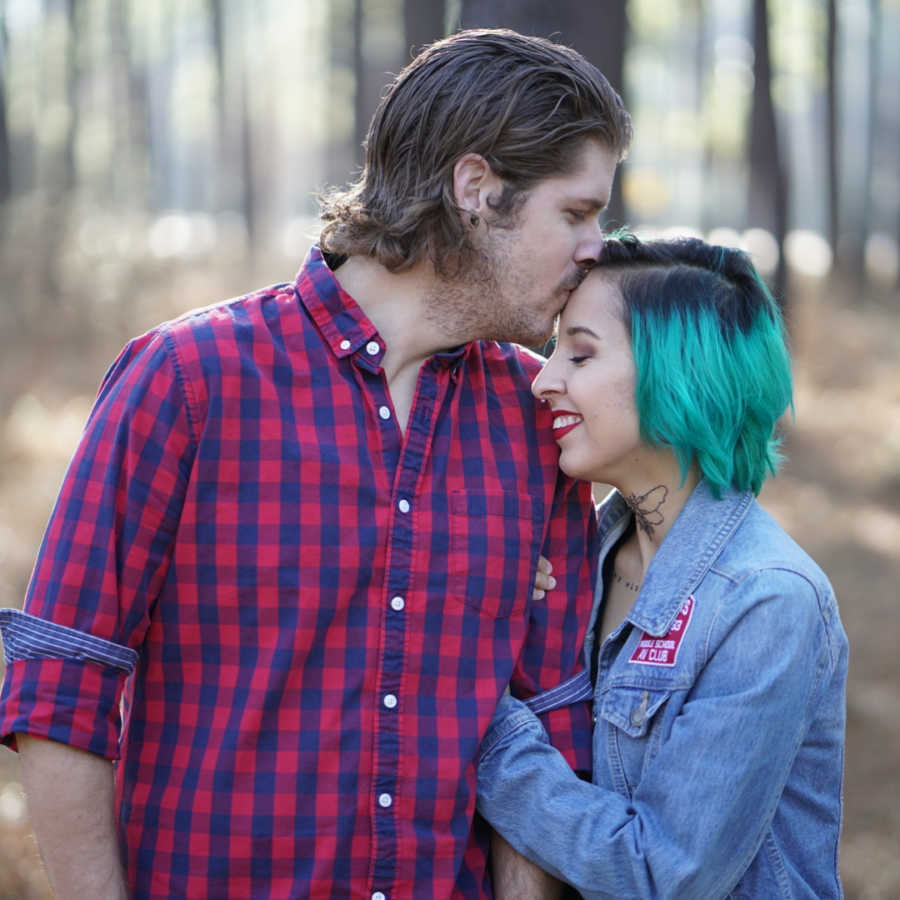 We knew right away we wanted to adopt a child with special needs. We began to talk about what those needs might look like and honestly, the only thing that kept coming up was Down Syndrome. We knew in our hearts we desired to bring home a child with Down Syndrome. The abortion rates for a baby with Down Syndrome is in the 90%. That number was so hard to swallow. So, we began to research everything we could about Down Syndrome and what it would look like to raise a child with those needs. A couple weeks later we were put in contact with an agency. After speaking with the adoption coordinator for a few moments about what we were looking for in a child, she piped up.
'Would you be interested in an 11-year-old child?,' she asked.
'Um? Yeah?,' we were thinking.
Keep in mind we had no home study, no applications, nothing. But we knew we would be saying yes to absolutely any child that was put in our path. So, we began the process of getting a home study complete, filling out tons and tons of paperwork, fingerprinting and lots of reading and researching. We also joined the Down Syndrome registry which matches children with Down Syndrome to families looking to adopt. We started to talk to the mother of a little girl named J. She was 11 and lived with her mother. Her mother felt too overwhelmed to continue to parent her and was looking to make an adoption plan. After about a month of back and forth emailing, we decided to meet. We spent 2 days with the little girl and her mother. It was so emotionally draining and exhausting. We decided at the end of our visit that this situation was not for us. The hardest part was talking to the kids about this. They had already begun to form a relationship with their potential sister, so this news was devastating. We just held each other close and trusted our child was out there waiting for us.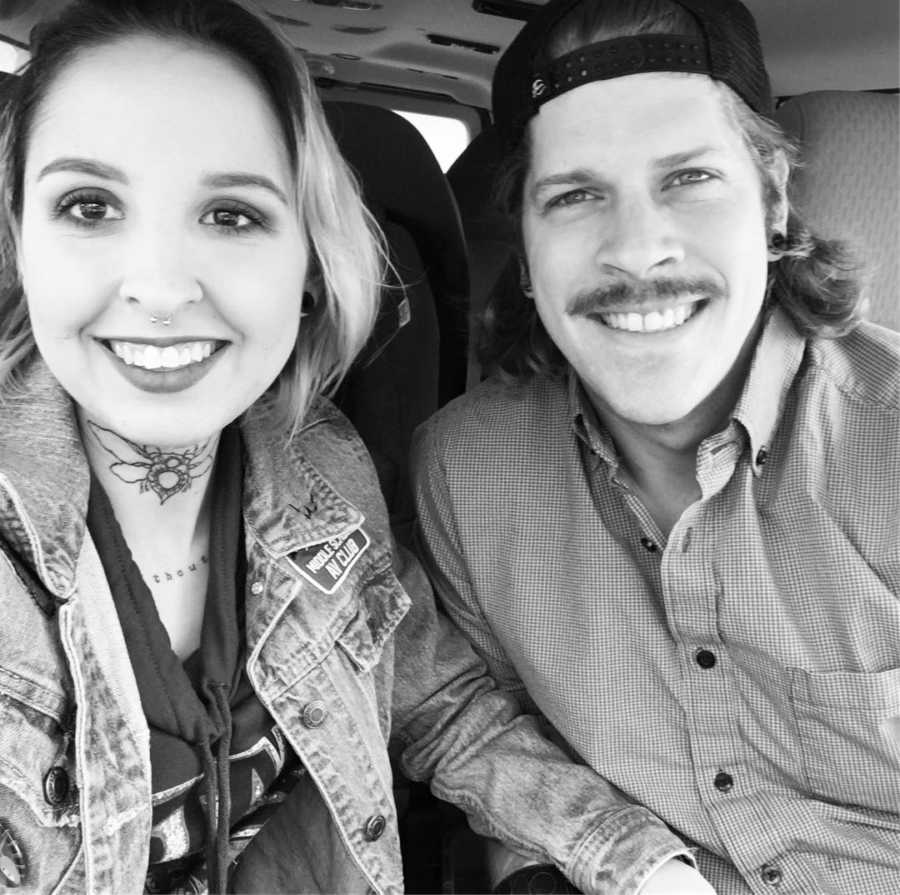 We came back home and we waited and waited and waited some more. I hadn't heard anything from our agency in months. We inquired about maybe 10 children all over the country from the Down Syndrome registry and got told no time and time again. I was starting to lose hope. We started to look into the China program in our agency in hopes that maybe we were being led somewhere internationally. We found a program in the states that matches families with children with special needs in the foster care system, so we filled out applications and waited for a match. A week or two later, we were emailed about a little boy with cerebral palsy named K. He had severe special needs but was the cutest little nugget. We said yes to him and were matched! His case worker loved us and the process to adopt this little boy started rolling forward. During this time, we were contacted by the Down Syndrome registry that there was a little girl to be born in April of 2017, and in the same week, heard from our agency about twin boys with Shaken Baby Syndrome. Wow. We had no idea what to do, but seriously as soon as we saw a picture of our twins, we knew!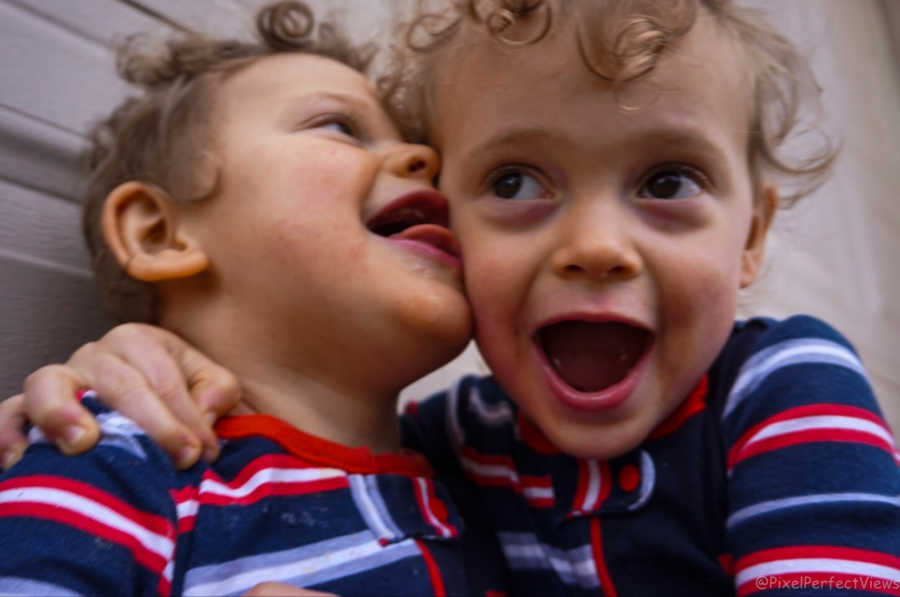 We knew that even though we thought we were going to adopt a child with Down Syndrome, this was not the end game. We declined the other two kids and decided to pursue the twins. We didn't know much about them right away. We actually knew nothing. We completely took a step of faith and said yes no matter what. We just continued to trust. Come to find out the twins were shaken at 4 months. They both sustained injuries but one twin received the brunt of the injury and was diagnosed with a traumatic brain injury. Even with all the unknown, we wanted these boys so bad. Within about a week we got the green light from the twins' case worker that we were the family for them. She loved us and wanted to move forward with adopting them.
We were just in shock. We had been told 'no no no' so many times we weren't really prepared for a yes. Now to get to name not one but TWO kids. We chose Zane for our son with a traumatic brain injury because it means God is gracious. We chose Malakai because it meant my angel. Little did I know how meaningful that name would become. We had to head to mandatory training just a few weeks later. We had several families including my mother-in-law step up to watch and care for our children while we were away. How was the timing so perfect that we were able to attend the mandatory training that was only held once a quarter? After training we had more paperwork to do while we waited on their case files. 3,000 pages of case files and a full week of reading and learning later, we were saying yes and making plans to meet with their caseworker and our adoption agency. This would also be the visit where we met the boys! In the weeks leading up to the visit, I was able to speak with their foster mother. I was so nervous. Foster families can get a bad rap. Did she love them? Why wasn't she adopting them? Was there more to the story? The only part of the story was that she completely adored these boys but knew God was not calling her to adopt them. Wow. I couldn't have asked for a better answer. That was what I needed to hear. We talked for probably 2 hours and she shared so much information. That phone call began our friendship. After that phone call, we were texting back and forth regularly. We couldn't wait to get to them.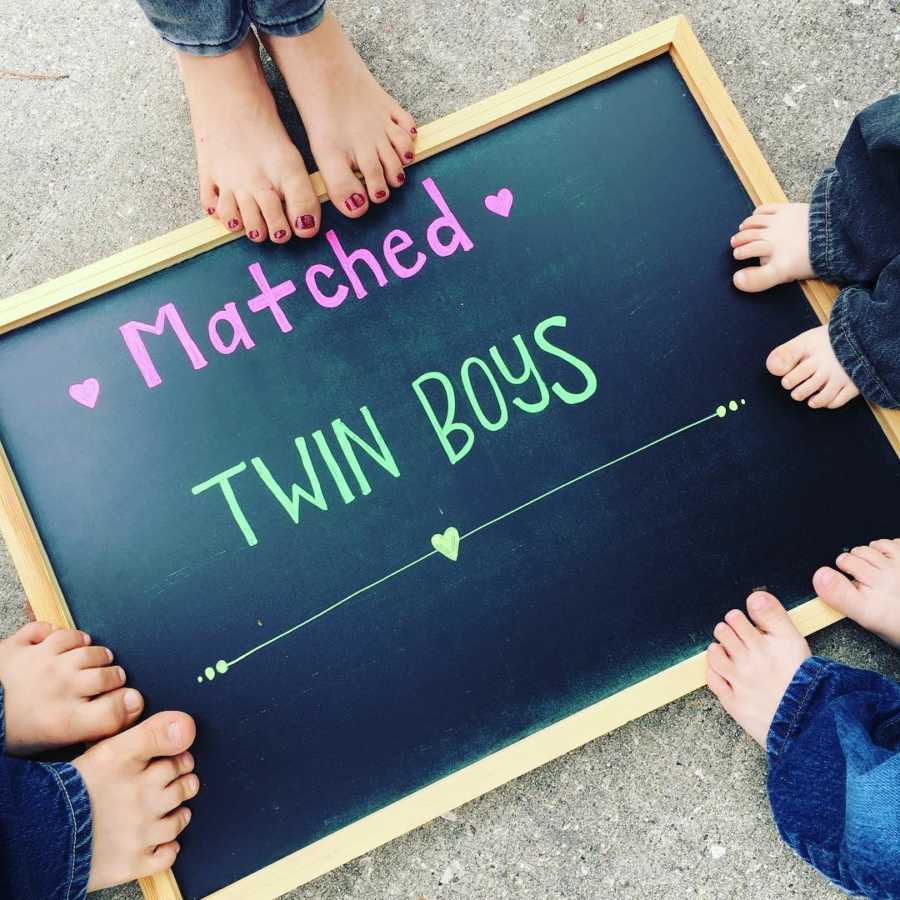 The day finally arrived where we headed up to the adoption office to meet face to face with our adoption team, CPS, and their foster mom. The meeting was less stressful than I imagined. I just got to ask all my questions and concerns.
After our meeting was over we headed over to finally meet the boys. To say my stomach was in knots was an understatement. I could hardly breathe. We walked up to the door and I swear everyone could hear my heart beating. I got to see Zane first. He was sitting on the kitchen floor just babbling away. It almost felt like I wasn't even really there. It seemed surreal. How did we go through all these months of feeling hopeless to now standing in front of my child? We spent a few moments sitting with Zane while their foster mom got Malakai up from his nap. From the darkness of the hallway comes a little curly haired boy very weary of all these people watching him. He was so nervous. I was nervous. We spent the next couple hours playing outside and getting to know them. I didn't want the day to end. I wanted to take them home right then and there.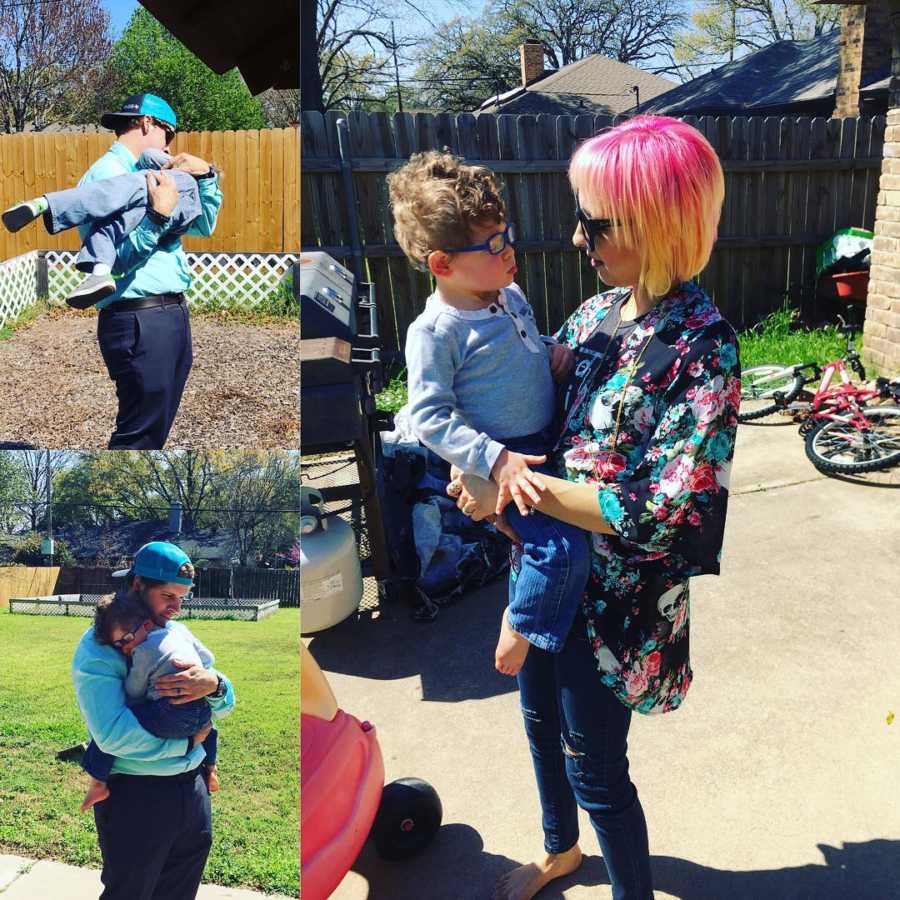 The next day we met up at Chick Fil A for breakfast with not just the boys but with their siblings. There are 6 siblings in all. We got to learn more family history because they have lived it since these children were removed. I just couldn't believe how I felt so connected to the sibling's adoptive mom. She welcomed our family with open arms. That afternoon we left that Chick Fil A with a big new family.
Now to head home and play the waiting game. There was nothing we really had to do on our end but wait. Our prayer was for the boys to be home by April 10. For some reason, we had named and claimed that Monday. Well, as adoption goes nothing is ever what it seems. We started to have hiccups in paperwork that seemed like it would delay us picking up our boys by several months! We were all very discouraged. We were ready NOW! Mike and I talked about what we thought would be best for the boys and our family and we got the word on a Friday that we would be able to pick up our boys on the following Tuesday. Do you know what date that was? April 11. So, after a whirlwind weekend of getting the final touches done in their rooms, Tuesday finally comes. It was a super stormy morning and we all agreed to meet halfway. We ended up having to pull off the interstate to wait out the rain. I was just dying to get to them. I could hardly see straight. We finally meet up at McDonalds off in some random little town. I had so many emotions pulsing through my body. My heart was ecstatic to FINALLY reach this point, but my heart also ached for the pain their foster mom was going to feel as we drove off. Everyone held back tears as long as we could. My tears were for joy while their foster mom's tears were for sorrow. We hugged everyone tight and drove home. We grabbed Chick Fil A for a late lunch as we finally pulled into the driveway. Zane and Malakai were finally home. The next few days reminded me of the newborn days. You are exhausted, dehydrated, hungry and in desperate need of a shower.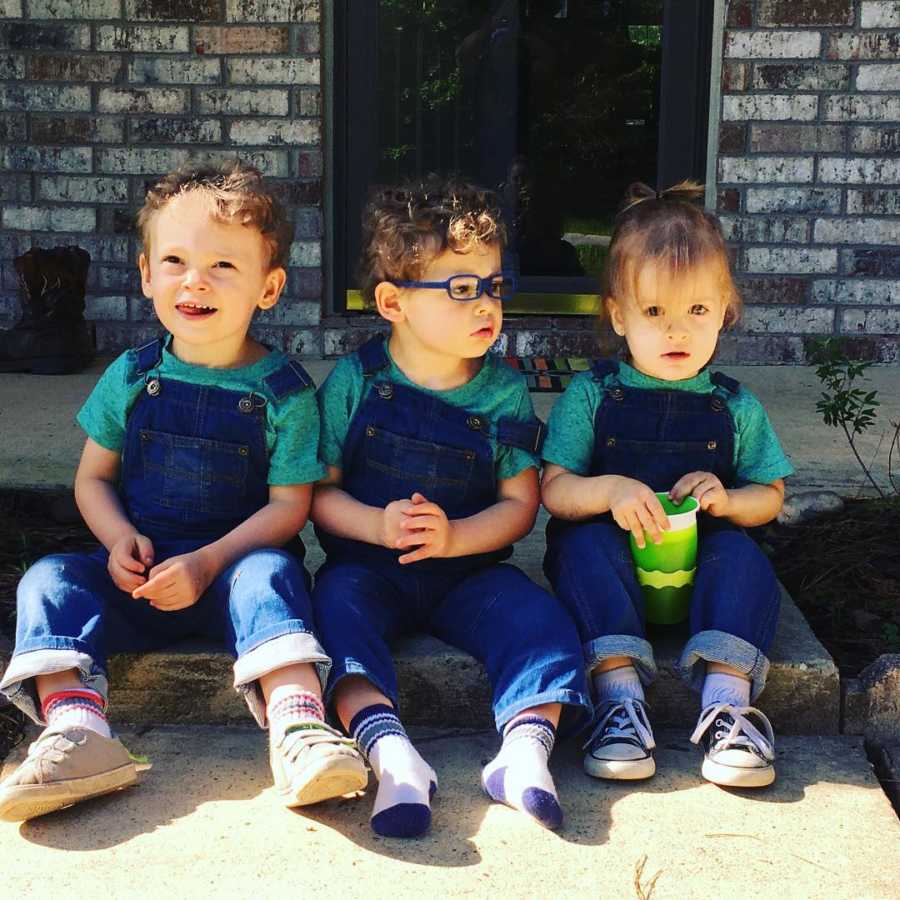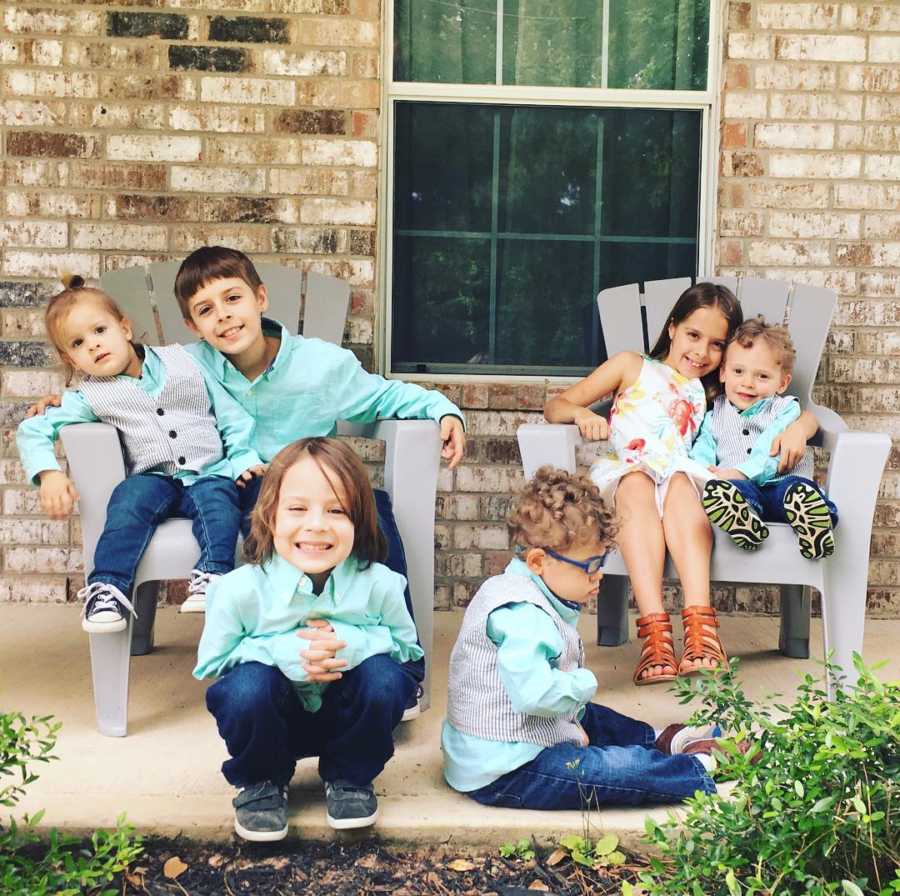 I was having to learn all about two little boys who were terrified of me. Zane honestly was the easiest one even though he was NOT sleeping. Like staying up most of the night screaming. It was torture. Malakai was by far the hardest. He was scared. He had no idea who we were and why all we wanted to do was love and hold him. He would hardly look at Mike. He struggled to let us hug him. Could you even imagine being 2 years old and being ripped away from the only home you have ever known, including having a history of trauma and abuse? Our hearts were weary and tired. We had friends stop by. We had diapers dropped off at our front door. I had to call their foster mom pretty much daily to learn more about the boys and what to do. I felt like a brand-new mom with a brand-new baby calling her mom every day for advice. This was way harder than I ever could have imagined. The days grew into months and we were finally able to go to court to officially adopt the boys. What made the day even more special was being able to adopt them right alongside their biological siblings. In October 2017, we became one big family!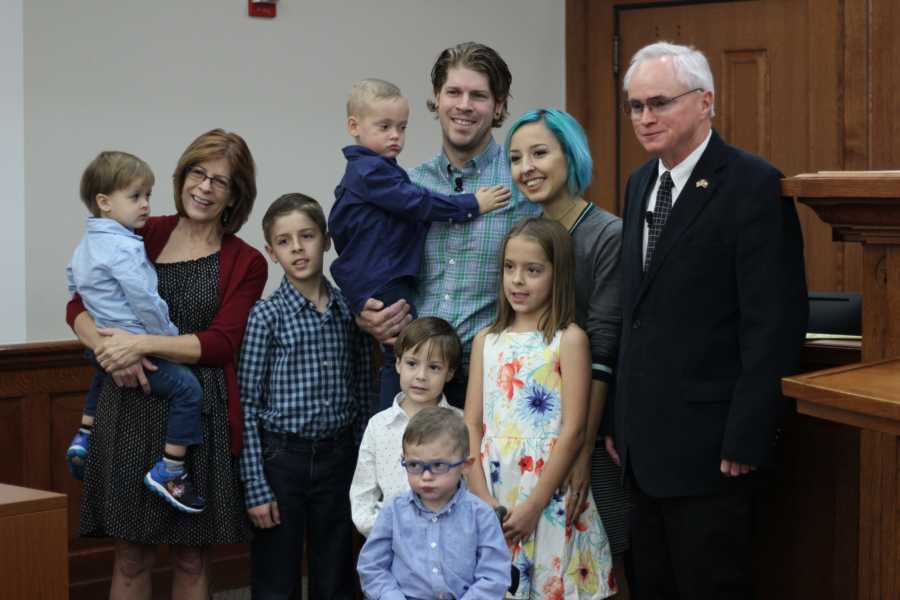 We soon all fell into a routine and having the twins home felt like they had always been there. Malakai came out of his shell and connected to Mike the most. Mike couldn't be too far away from Malakai. Zane was making huge gains in his abilities and has started walking which we were told he would never be able to. Our biological children took to the twins the easiest. They formed a sibling bond that cannot be broken. The most bonded were Rowan, the fourth biological child, and Malakai. They were two peas in a pod and always looking for mischief. If one was getting into something you know the other one was probably giving him a boost. Those two kept me on my toes but I loved it. Life can get crazy raising 6 little humans but honestly I never felt more content. The twins were mine and always would be.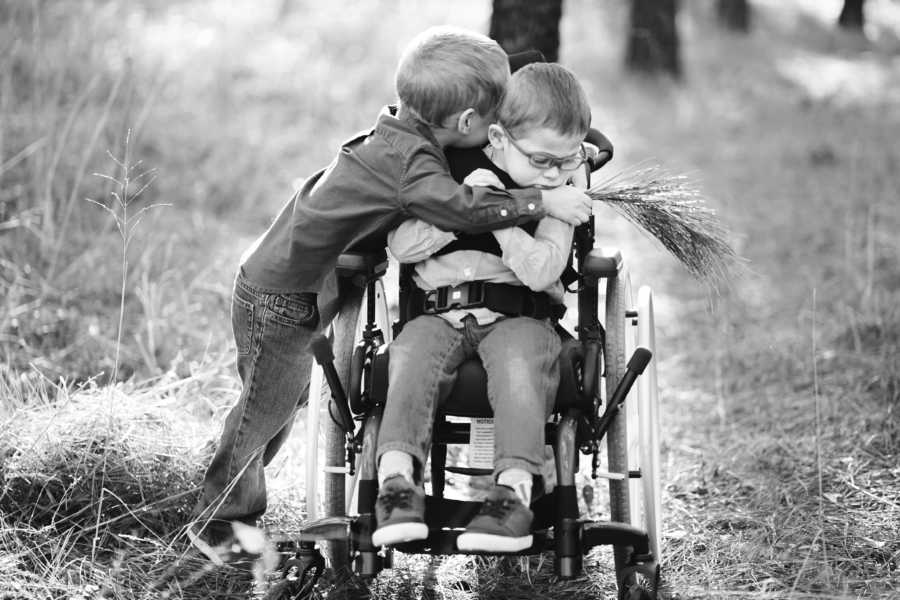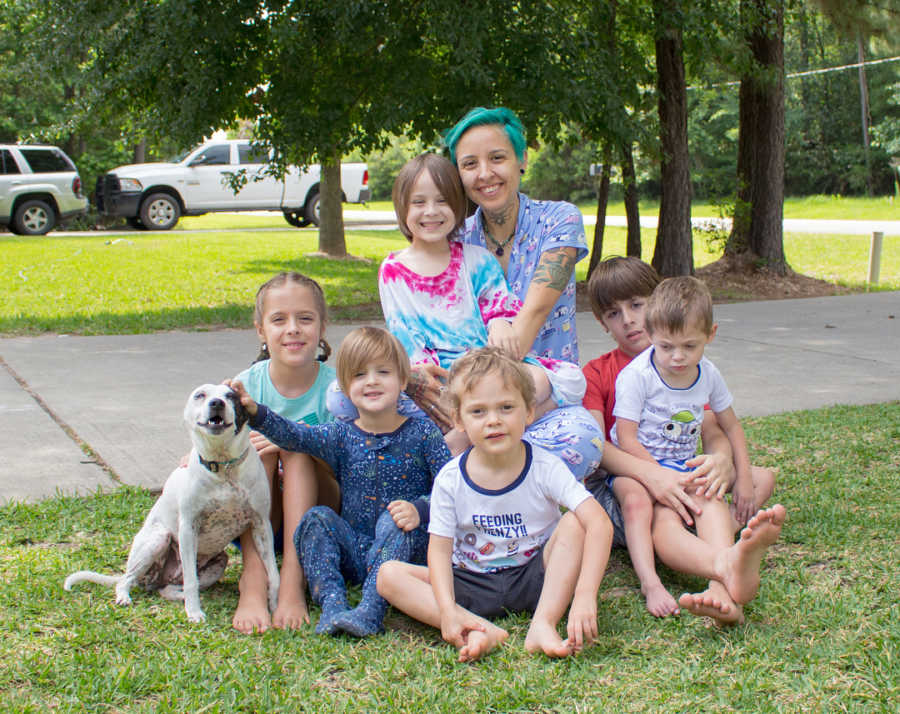 Then in February 2019 after a normal day my son Malakai was getting ready for bed and started to have a seizure. He was rushed to the ER where they determined his brain was bleeding and was air lifted to another hospital where they would perform a surgery to try to save his life. The surgery saved him till we could all come and say our goodbyes. He passed away less than 6 hours after saying goodbye to his siblings. Losing our son has been the absolute hardest and most devastating moment we have ever been through as a family. Our hearts are missing a piece and will never be the same. Zane lost his twin. We lost a son, brother, friend, a goofball. I will miss seeing him grow up. I will miss not taking him to get his driver's license or watching him get married or have his own children. Life tends to feel unfair when you bury your child. Losing him as taught us all how momentary life is. We have clung tight as a family. If you were to have told me he would pass away just shy of 2 years home, I still would have driven to a teeny tiny town in the pouring rain to pick him and his twin up to bring them to their forever home."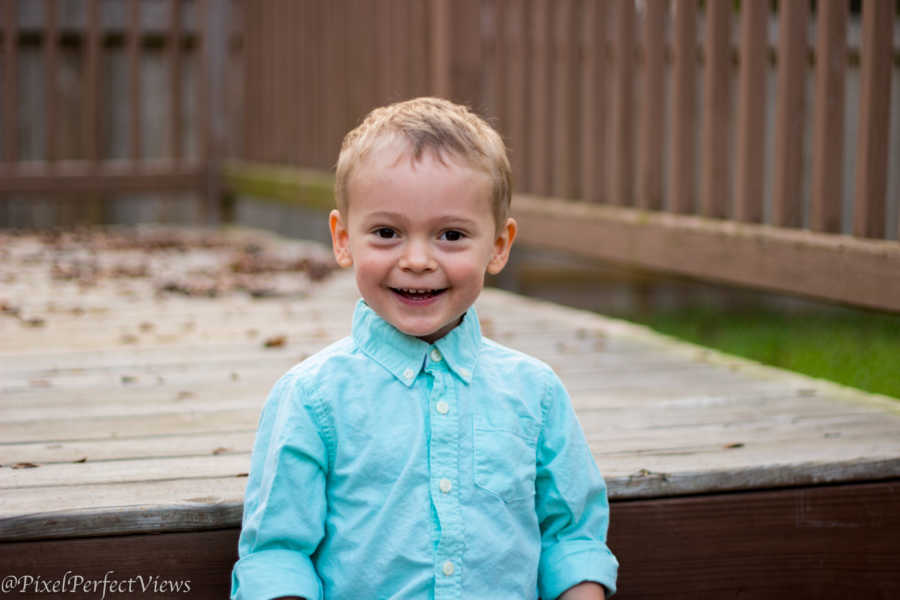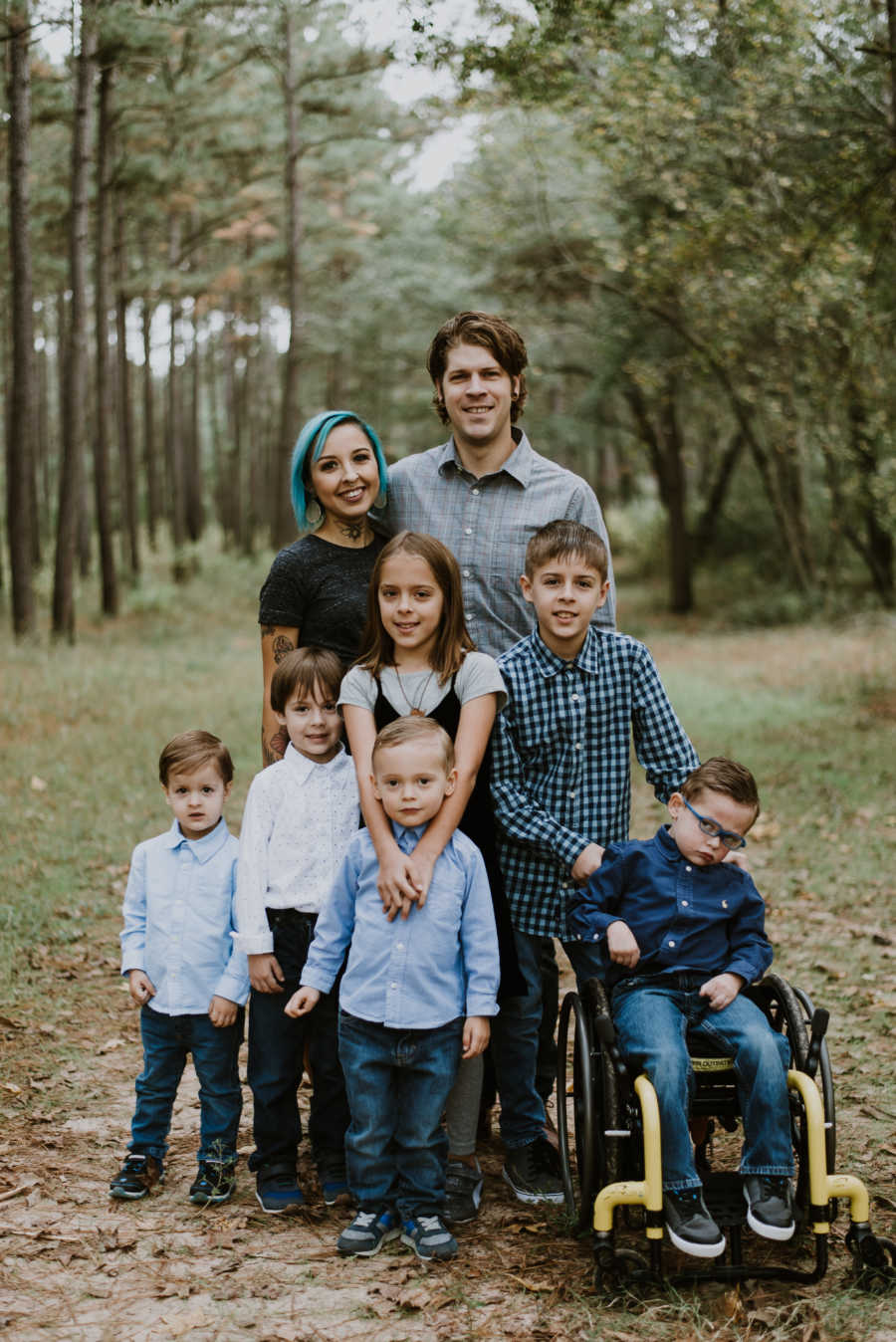 This story was submitted to Love What Matters by Wren Emert of Texas. You can follow her journey on Instagram. Do you have a similar experience? We'd like to hear your important journey. Submit your own story here. Be sure to subscribe to our free email newsletter for our best stories, and YouTube for our best videos.
Read more powerful stories of special needs adoption:
'His mom delivered another baby. She abandoned him at the hospital.' It was a call we never expected.': Woman adopts teen, his younger sibling born addicted to drugs, 'Does this sound crazy? I think it does too'
'Are you competing with the Duggars?' Our agreed upon 1 child led us to having 9 kids.': Mom of 9 jokes she and husband would have 'run from each other' if they knew what future would hold
Help us show compassion is contagious. SHARE this beautiful story on Facebook with your friends and family.