"The last text message I received from Jaime that night read, 'We have an SRT callout from a U.S. Marshall to apprehend a serial bank robber.' On September 11th, 2018, at around 11:30pm, approximately an hour and a half after Jaime's last text, I received a Facebook message from a stranger offering condolences and well wishes for my fiancé. My heart raced and I ran upstairs to put nicer clothes on. I had no idea what was going on, but I knew I needed to be wherever he was. After several unanswered phone calls and texts, I was able to speak with Jaime's sergeant who offered to pick me up on his way to the hospital. It was a quiet and tense ride and the only answers they had for me were 'we just know that he received a gunshot wound to the back and he is in surgery.'
When I arrived, the ER was filled with twenty or more officers of various surrounding agencies and Jaime's parents. Officers were posted at the ER entrance and they escorted us to the surgery waiting room. It was late, quiet, and I will never forget the look on everyone's face that night. The only information we had during his first emergency surgery was that the doctors thought the bullet entered Jaime's back and hit his subclavian artery. After a couple hours of praying with chaplains and crying into tissues, we were called back into the tiny room with the white board to meet with the surgeons and receive news that would change all our lives forever.
Two surgeons sat in the room with us donning somber looks on their faces. They started with the good news. 'We repaired Jaime's lung and the subclavian artery was not impacted.' We took a quick breath of relief before their next statement. 'However, the bullet did transect his spine and as of now there is no movement in his lower extremities.' I remember calling my parents, who are a state away in Virginia. I don't believe the news hit me until I had to relay it to them.
Backing up, Jaime and I were inseparable from the day we met. I remember when he opened the door on our first date and I thought, 'This man has the most beautiful and kind smile.' Our first date was at the shooting range, which makes sense because we both love fast and adventurous things. We had everything in common: our sports cars, fitness, future goals, and our instant connection. From that moment on, we were together more than we were apart. Our weekend dates consisted of detailing our cars, taking pictures with our drone, and zip lining through caves.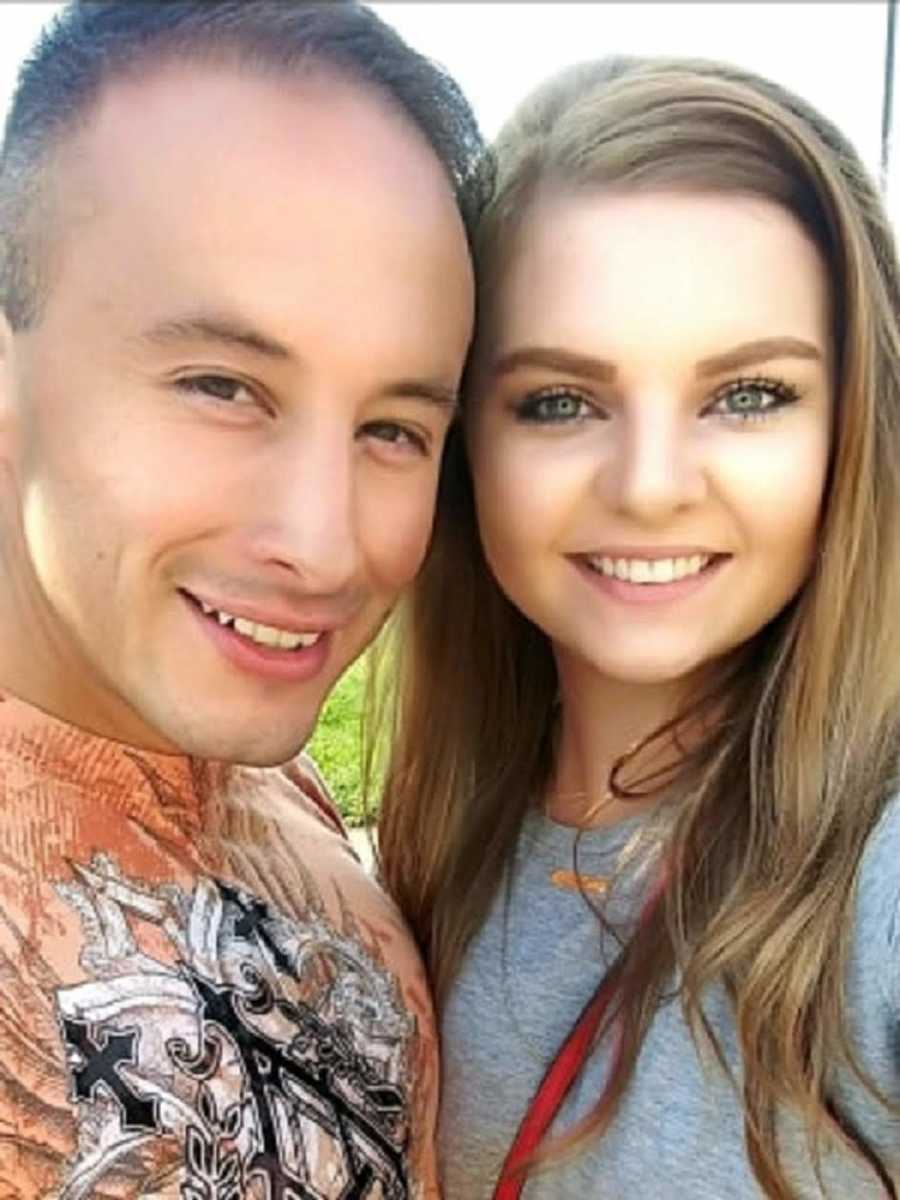 Before I replay his accident, I feel like I should give you some background on Jaime. He joined the Marine Corps at the age of 21 where he worked as a combat engineer, rescue swimmer, received an expert marksman qualification, and earned a black belt in Marine Corps Martial Arts. He served a seven-month deployment and, after four years in the Corps, he moved to Georgetown, Kentucky to be near his parents. From there, he became a certified personal trainer and switched careers to be a sheriff's deputy. Deputy Morales joined the department in 2016 and quickly fell into his life calling. He not only excelled in this career, but he joined the SRT (Special Response Team) and had just been accepted into the sniper position on the SRT weeks prior to his accident. He is smart, tactical, and loved what he did.
For days, our families and close friends could do nothing but question what really happened that night. How was Jaime's back turned towards the criminal? How was his guard down? How can no one give us a solid explanation to how Jaime was injured?
The first few days were some of the hardest. He was under sedation, intubated, restrained, and paralyzed from the sternum down. His hands were weak, numb, and had little dexterity. All we could do was sob over him and remain hopeful. Fortunately, Jaime was born a fighter with a warrior mentality and took everything in stride. I can confidently say that I will likely never meet another individual in my lifetime with the drive and strength Jaime possesses. He left the ICU after almost two weeks and was taken to the spinal rehabilitation institute where he spent another three weeks.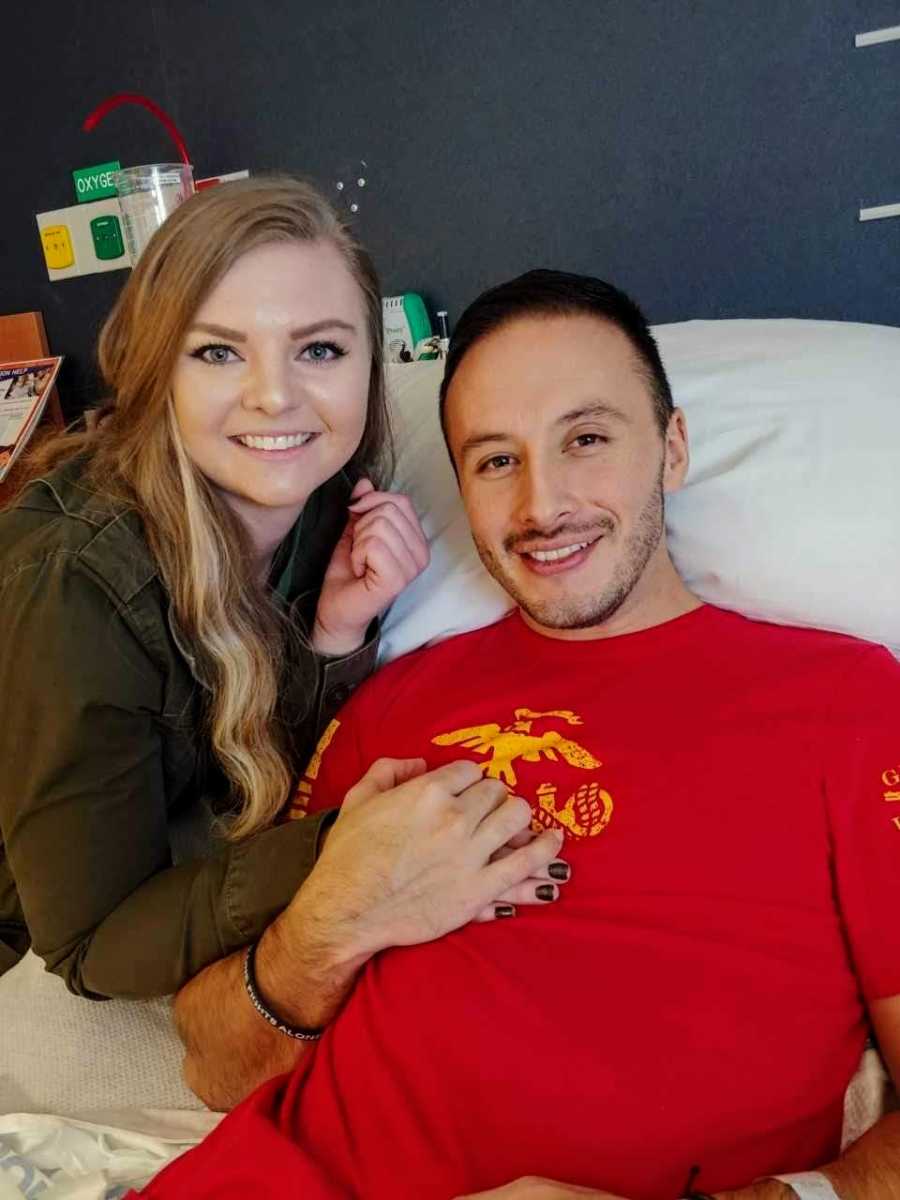 After his time there, he was given the most amazing hero's welcome back into Georgetown, complete with the sheriff's helicopter, innumerable troopers, deputies, police officers, firefighters, ambulances, and citizens of Georgetown. There were signs made, flags hung, and all the school children lined the roads wearing shirts with '#217Strong' written on them. 217 was Jaime's badge number and his best friend, Deputy Bright, coined this hashtag to put on shirts to raise money and awareness for Jaime. He quickly became known as 217Strong and I quickly fell in love with Georgetown for the astonishing display of love and support for a protector of their town.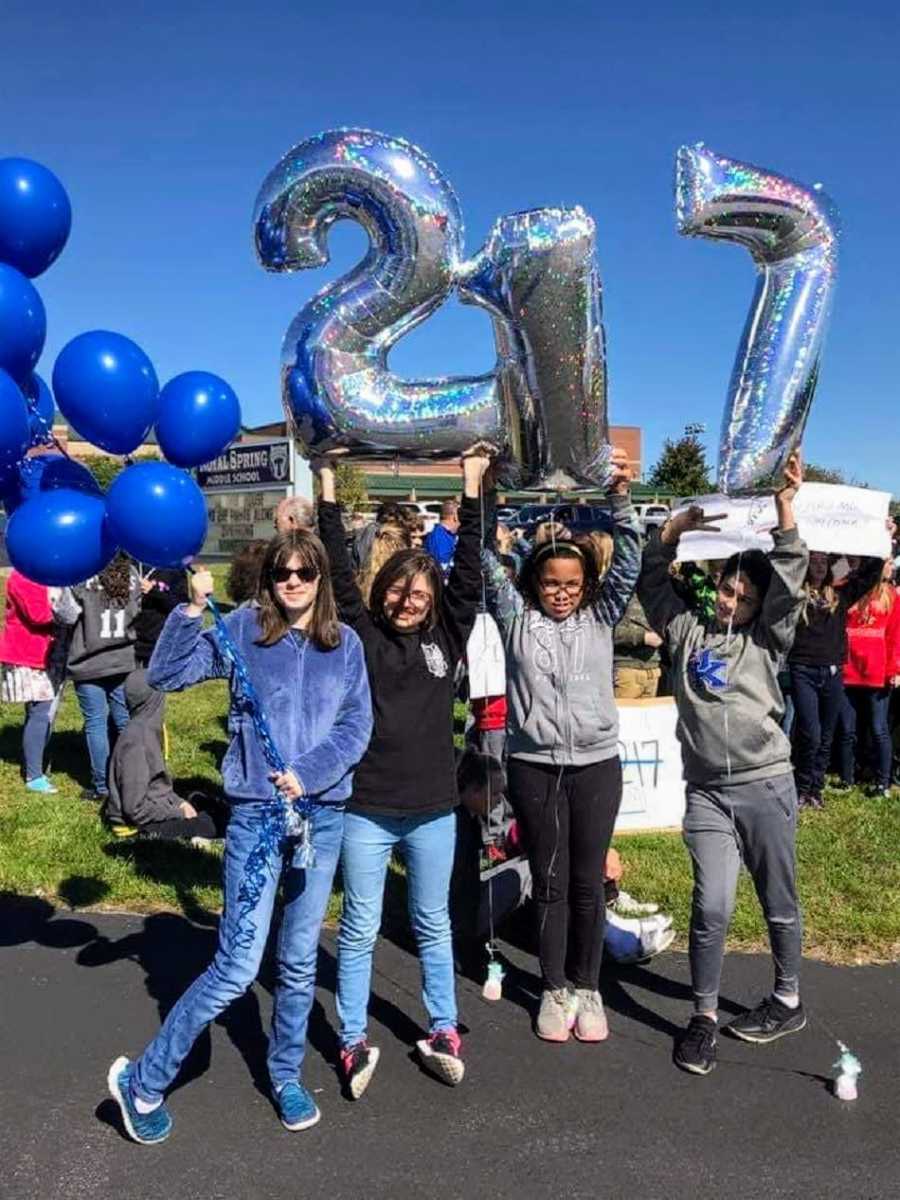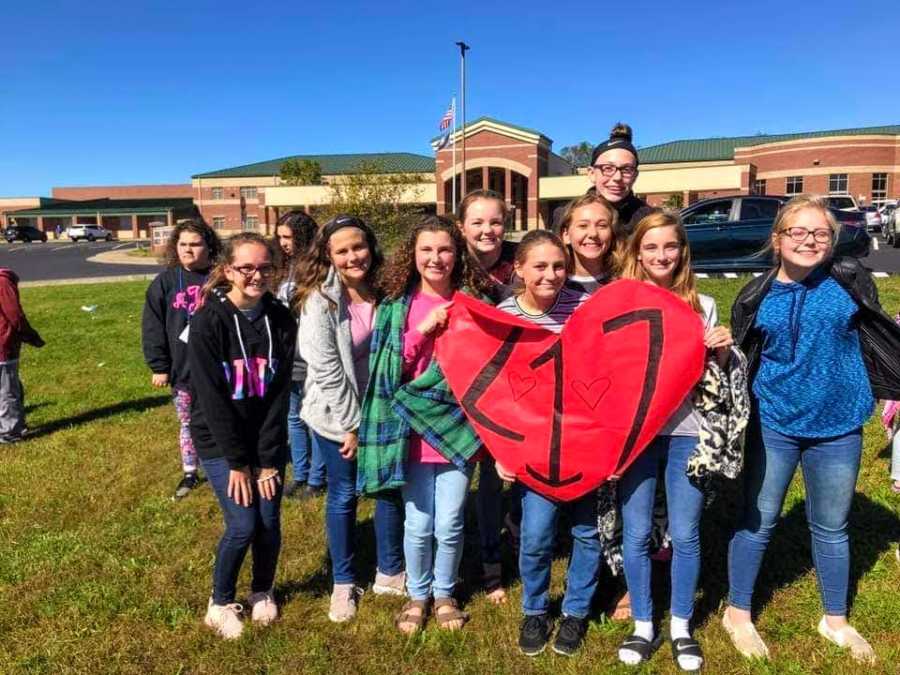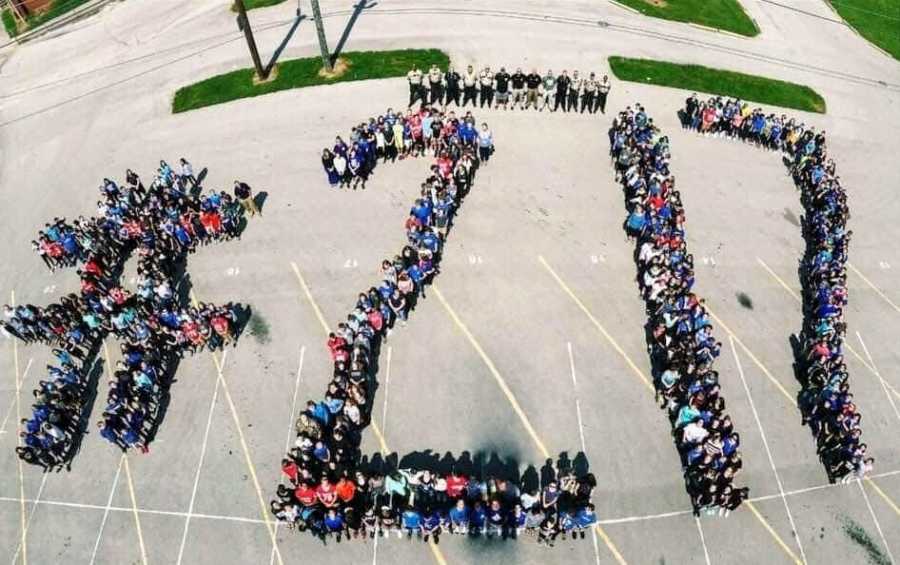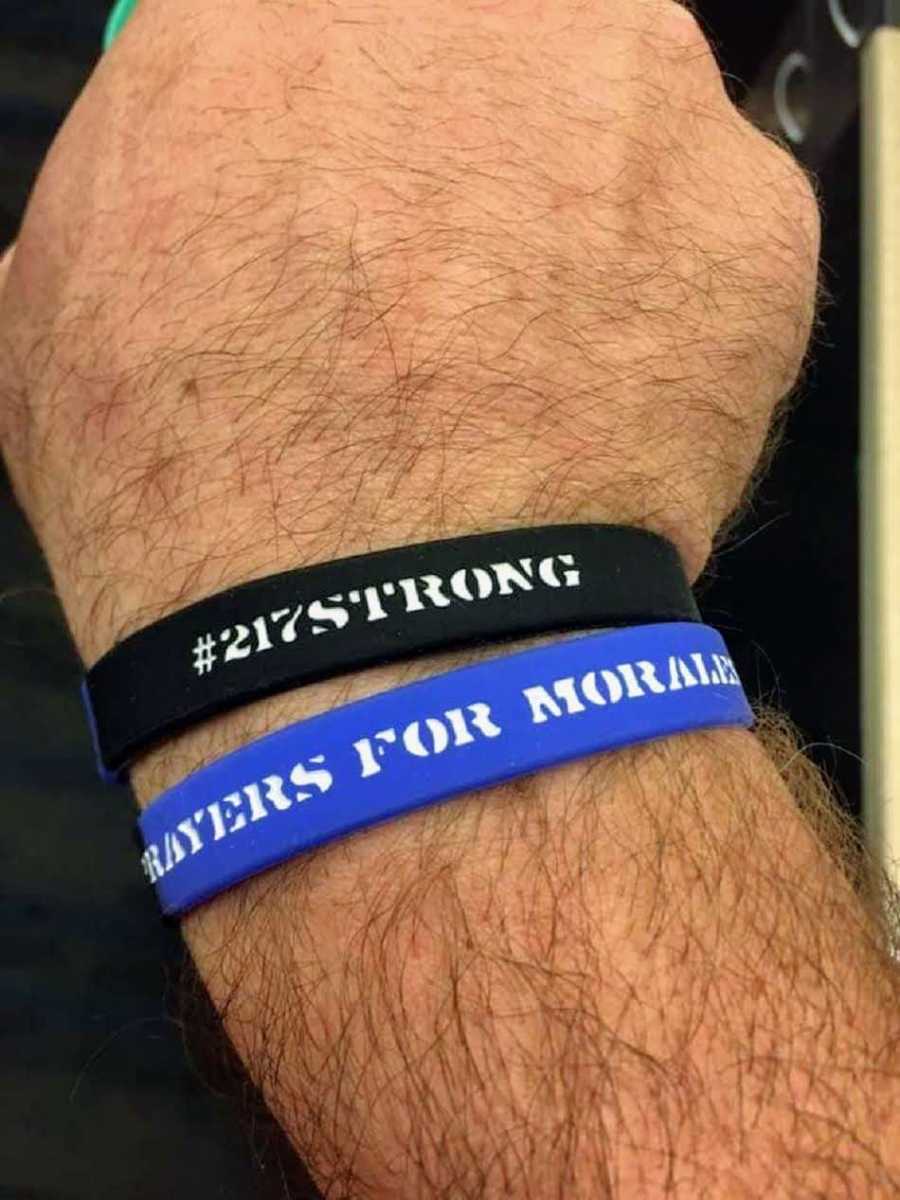 Seeing someone you love so broken and in pain is undoubtedly one of the hardest things I'll probably ever have to face. Jaime started a whole new life over at 28 years old. I watched a healthy, active, life-loving deputy make his way down the hospital hallway in a wheelchair for the first time as a paraplegic. Just twenty-one days before his accident, he bought a Harley Davidson so he could ride with me. I already had a bike and helped him learn how to ride. I believe we were able to go on three short rides together. Now, his California special Mustang, Harley Davidson motorcycle, and police cruiser are parked. His new wheels were hand powered. We started referring to his future as our 'new normal'.
Our 'new normal' began as soon as he transferred out of the van, into his wheelchair, and made his way into our apartment. Jaime left his two-story townhome the night of his accident unaware that he would never go back to it. We had to get a one-story, accessible apartment and move all his things before he came home. We had talked about moving in together before his accident but the accident sped things up for us. I moved from my townhouse in Lexington into our new apartment the night before he came home.
Watching Jaime's transition over the last few months has been breathtaking. I'm amazed by him daily. I can literally only describe this whole experience to watching a flower bloom. Jaime was forced to learn a completely new lifestyle. He healed, learned, progressed, and the food for his recovery was love, support, and patience.
We are now eight months into his injury and still have no sign of feeling or movement beyond his injury level. We remain hopeful because we were told we wouldn't know the full extent or if this was permanent until we reach the year to year and a half mark. Life is completely different for us now. Jaime has to be home at a certain time every night for his routines. He takes medications that prevent him from having a beer with me while we watch sports, traveling is much more tedious, braces have to be placed on his feet every night before we go to sleep. He showers in a chair, and he can't reach the cups in the top of the cabinets anymore. He has learned how to drive with his hands, relearned how to lift weights, and, well, relearned everything else he once knew.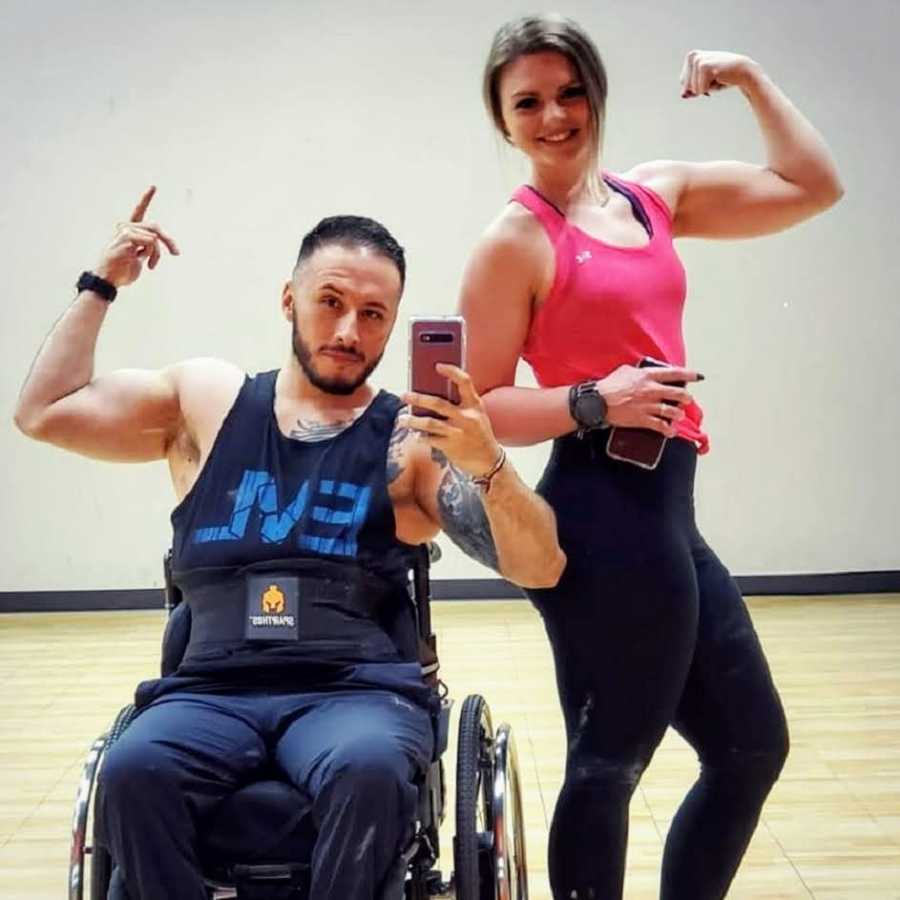 As for me, I've put school on hold for now in order to help him adjust to his new life. I keep wondering how a veteran who served almost a year in Afghanistan could come home and continue to serve his county and country to be injured in this manner on our own soil? It doesn't seem fair. However, I have also been able to witness this injury put Jaime in a position to motivate others. If you have had the distinct pleasure of loving a United States Marine, you know that motivation is of utmost importance. Only second to drive, discipline, and perfection. These core values and Jaime's can-do attitude have helped him adjust and persevere. Jaime's story doesn't end here. He is already doing big things and leaving incredible impressions on people. I can't wait to see what he accomplishes.
Sometimes I think it is more difficult to watch someone struggle from the outside. I can't make his pain go away and I can't make his legs move again, but what I can do is love him, support him, and be his number one fan.
At first, I started telling Jaime we would have a 'new normal' as a form of encouragement for him. Now it really is just our normal. Our days are perfectly timed out and we have learned so many small tricks to make things easier for us. I don't feel guilty about being able to use my legs anymore because I can use mine to help him. We are a team and I'm looking forward to being Mrs. #217Strong. It's been a crazy and humbling ride, but I can't wait to see what adventurous things we are able to do next. Through it all, I'll be by his side."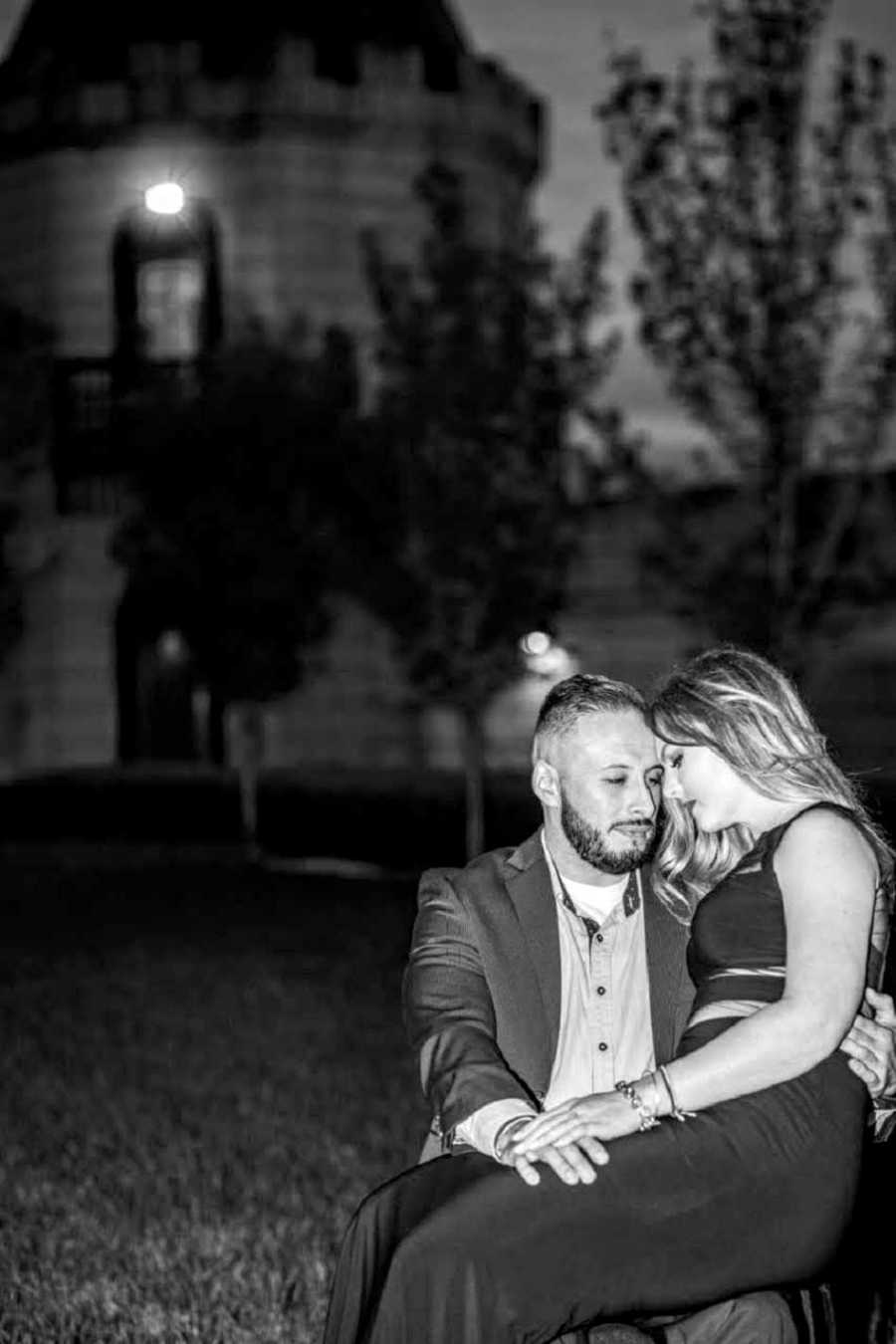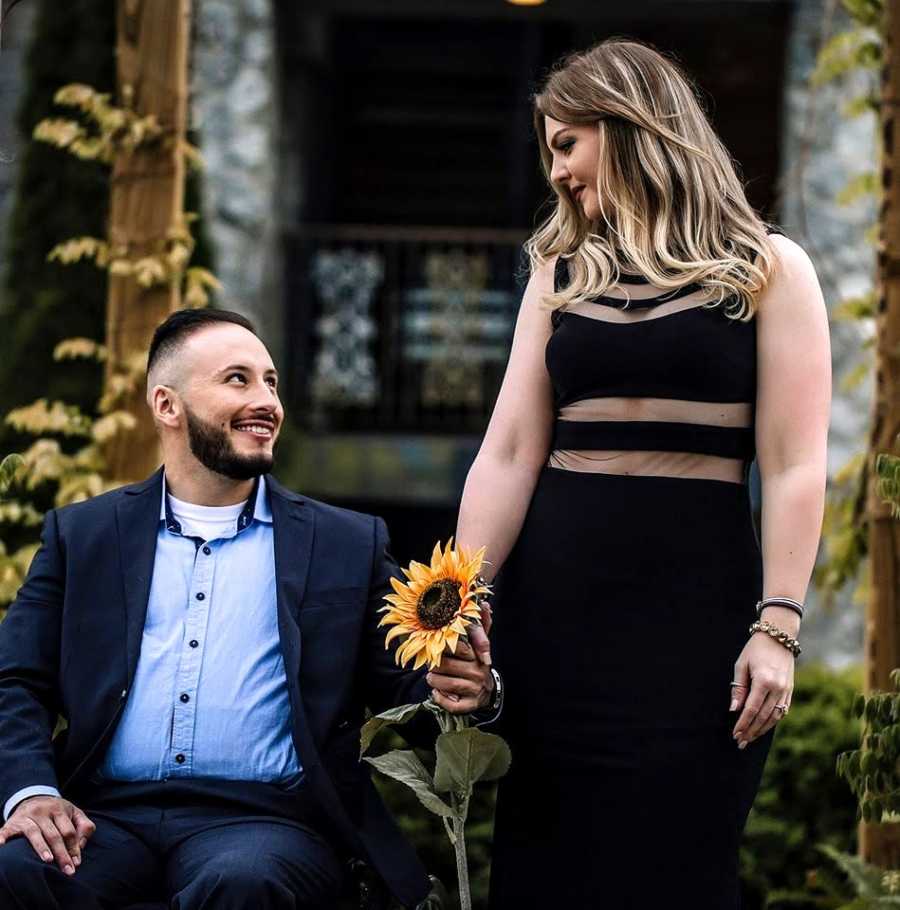 This story was submitted to Love What Matters by Maddison S. C. of Georgetown, Kentucky. You can follow her journey on Instagram here. Submit your own story here and be sure to subscribe to our free email newsletter for our best stories.
Read more powerful love stories:
'I found YEARS of mail in his trunk. My husband was living a double life and had another daughter! He abandoned us in a Target parking lot and changed the locks to our home.'
'After 22 years of marriage, I found myself headed to a divorce court. When I walked into Kmart, my life forever changed. 'I would ask you out if you weren't wearing that wedding ring,' he said.'
Spread beauty and strength for others. SHARE this story on Facebook with family and friends.