"Dancing With Grief
The other day I had to go to the hospital to have some routine tests done. The nurse took me back to my room and hooked me up to the blood pressure and heart machine. I was chatting happily with the nurse when I heard it.
Beep. Beep. Beep.
It was the consistent beep of the heart monitor. Suddenly, I could not breathe and the crushing pain in my heart was crippling. Huge tears rolled down my cheek as I was immediately taken back to the day my six-year old son passed away.
The sights and smells and sounds of the hospital overwhelmed me and brought back so many devastating memories of that night we lost our son. Grief snuck up on me, grabbing me from behind, suffocating me. I closed my eyes, familiar with this feeling. I've been dancing with grief for 12 years and it still consumes me when I least expect it, spinning me out of control.
I quickly wipe my eyes, pushing grief aside. I don't have time to dance right now, but it is too late. Tears stream down my face and my heart longs to hold my son and see his face again. It does not matter that 12 years have passed, the pain is fresh and all I know is that I miss him and wish he were still here with me. I don't always enjoy dancing with grief, but we are partners for life.
The nurse is flustered and concerned that I am somehow in pain and she is trying desperately to console me and find out what is wrong. I assure her that I am fine and that the beeping of the machines just triggered some painful memories for me. She smiles sadly at me and nods her head, completely understanding my sudden dance with grief.
I never know when grief will show up to dance, but I know that he is always there . . . lurking in the shadows, waiting to grab my hand and spin me back in time. Some days grief surprises me and I don't feel like dancing, but he is insistent and I have no choice but to take his hand and accept this tragic and heartbreaking sadness that washes over me. But then there are days that I eagerly grab his hand and dip back in time and let the memories wrap me in their embrace.
This dance with grief is my connection with my son and it is all I have left of him here on earth. It is during this intense dance with grief that I can feel my son's small arms wrapped around my neck and hear his infectious giggle once again. It is proof that he lived and that I loved him with all my heart. As we spin round and round, those sweet memories of him swirl around me. They make me laugh and cry as pain and joy twist together. They give me hope and make me long for Heaven.
Grief . . . it is a life-long, never-ending dance. But as always, I am reminded that where there is deep grief, there is great love. My son – he was loved fiercely, and because of that . . . I will gladly dance with grief for the rest of my life.
Romans 8:18"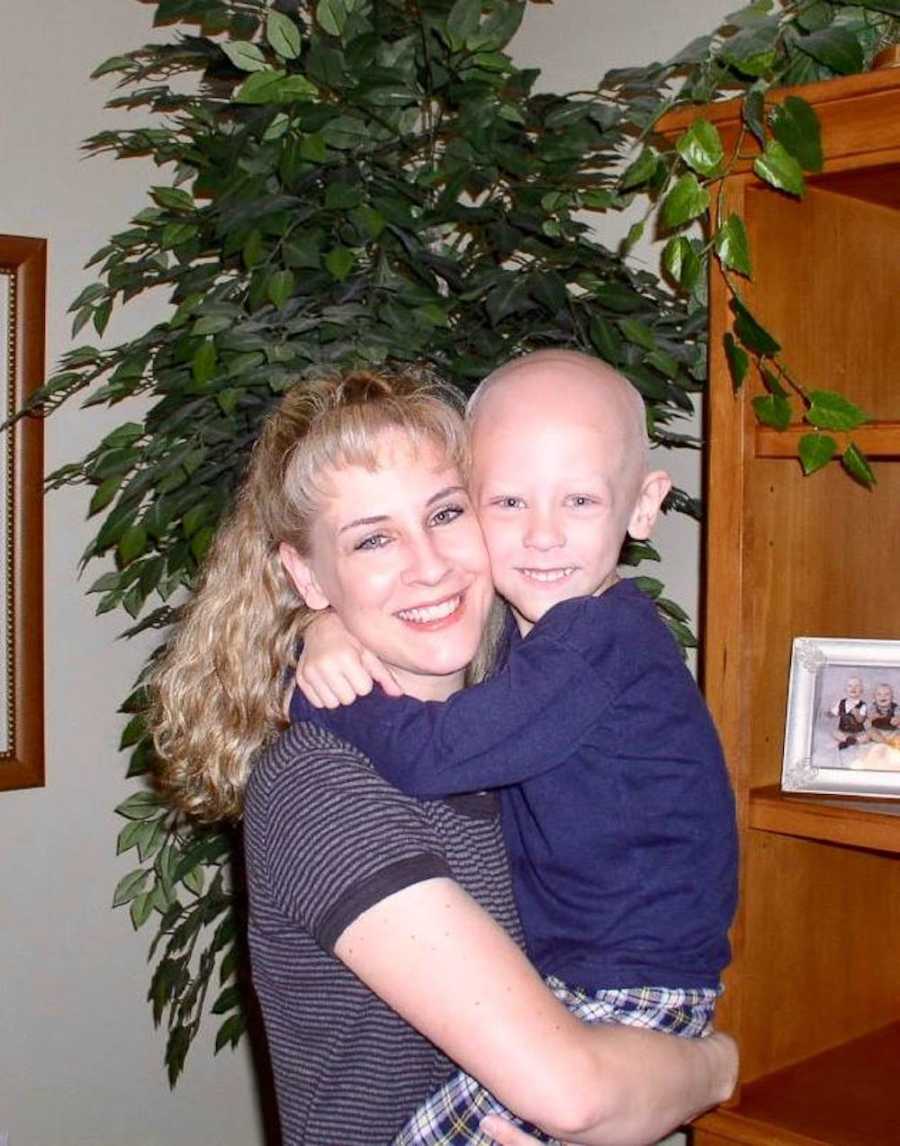 This story was written by Heather Duckworth of Love, Faith & Chaos. The article originally appeared here. Submit your story here, and be sure to subscribe to our best love stories here.
Provide hope for others that are struggling. SHARE this story on Facebook or Twitter with your friends and famil