"I have a good friend, I will call her 'Sarah'. She was with her husband from when she was 18, she's now 31 and she found out that over a year ago, he cheated on her, (and left her for the same woman.) After trying her hardest to give it another shot she couldn't stay with him as he kept on cheating, so she left. They are in the process of making their divorce final. George (her ex) ended up moving out of state.
I went with her to pick up her kids on the last day of school last year and bumped into some moms I knew when I was younger. They asked me to go to play date with their younger kids the next day. My friend Sarah didn't want to come, (despite me finding out that Sarah and they and their husbands were all very close) – but I didn't ask why.
As soon as I walked in I was asked "why are you friends with Sarah?" … 'she's gone wild now, she's got all these tattoos, she goes to the gym now and dumps her kids with her mom, so she can go out partying' … "I heard she's got another boyfriend already! Those poor kids!" I heard the words 'irresponsible', 'neglectful' 'slutting herself around', 'poor George* (her ex)'
I excused myself from them and left.
I realized why Sarah* didn't want to come, and it's because as soon as Sarah stood up for herself and left a bad marriage, she was judged, and judged unfairly… and she lost her friends.
Instead of crying and staying home like she should have, she became free, she became herself and she started looking after herself. She picked herself up from such a hard time, from being a loyal wife and dedicated partner.
She works, she provides for them, and is in care of them 24/7 besides the little time she takes them to a loving grandmother, so she can have a little piece of herself that she missed out on – and this resulted in her being shunned, called neglectful, and because she's moved on, she was called a slut.
My mind was blown that George* her ex, was applauded as a Dad because he contacted his kids every two weeks, (despite leaving to go interstate to be with his new gal) and because he occasionally mails the kids money with an offer for them to come and visit him. I don't know George's* reasoning, so I can't judge him, (I am mad on my friend's behalf) but it's crazy that George received no flak in this conversation.
Sarah went to the first day of school today with her head held high, with all her tattoos, with her hot gym bod, and her boyfriend (who allows her to be her in whatever way she likes, and whom her children adore) waiting in the car, happy, healthy and bringing her healthy and happy and super loved kids to their first day of school, like the amazing goddess sexy momma that she is.
In a marriage break up, everyone is hurting, especially the one who is left, and what they need is kindness, understanding and support, love and most of all friendship!"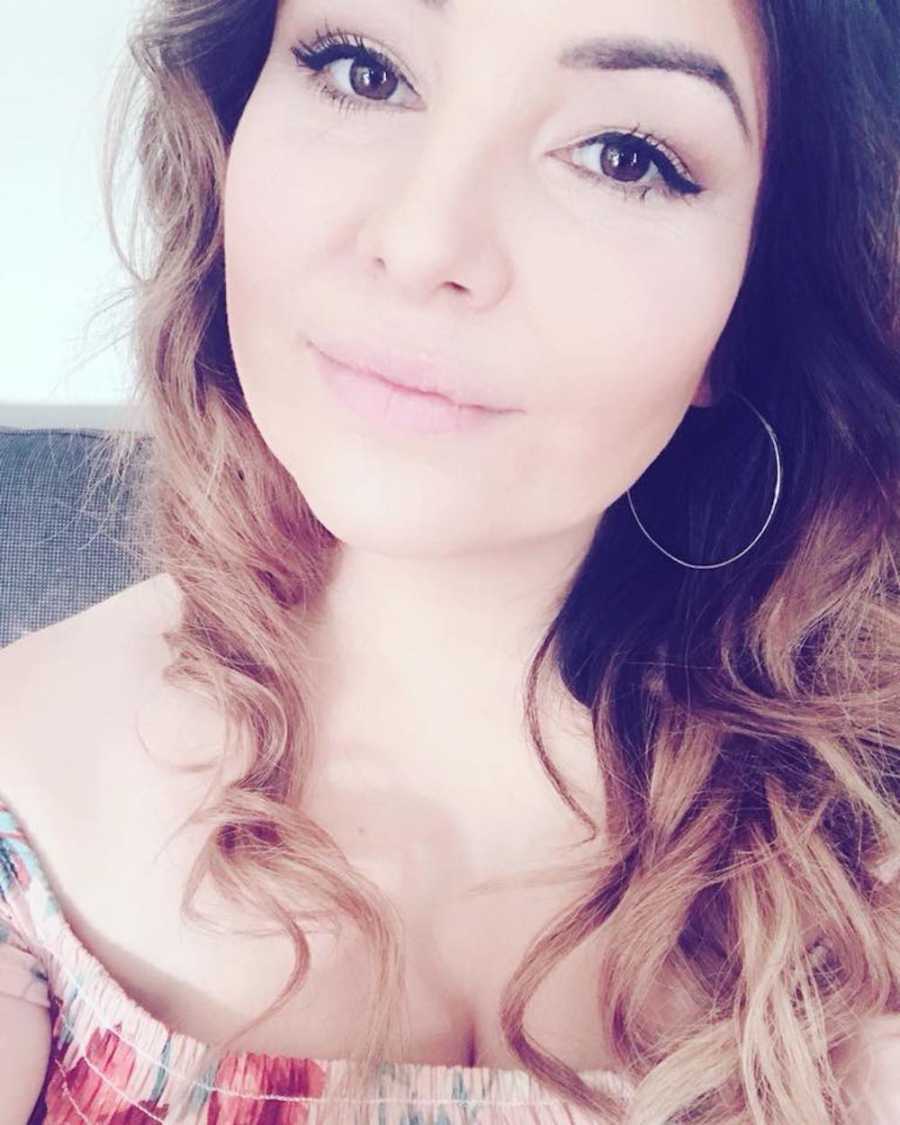 This story was submitted to Love What Matters by Laura Mazza of Mum on the Run, where it originally appeared. Submit your story here, and subscribe to our best love stories here.
Read more stories like this:
'You put the kids before me.' I didn't realize I'd failed him, too. I truly assumed love would be enough.': Mom of 3 discovers husband's infidelity, goes on 'journey to redefine our family'
'I saw a message from a woman I didn't know. My husband's breath caught. I was already pregnant.': After infidelity, single mom learns to thrive with medically complex son
Provide beauty and strength for others. SHARE this story on Facebook with your friends and family.