"On Christmas Eve 2019, my husband, Jason, and I had a talk about being extra 'careful.' We had a 2-year-old boy, Easton, a 10-month-old girl, London, and were living in a state of exhaustion. On Christmas Day 2019, we found out I was pregnant. Impeccable timing. We both stared at the positive test, laughing at how pointless the previous day's conversation was and thanking God for taking a decision out of our hands.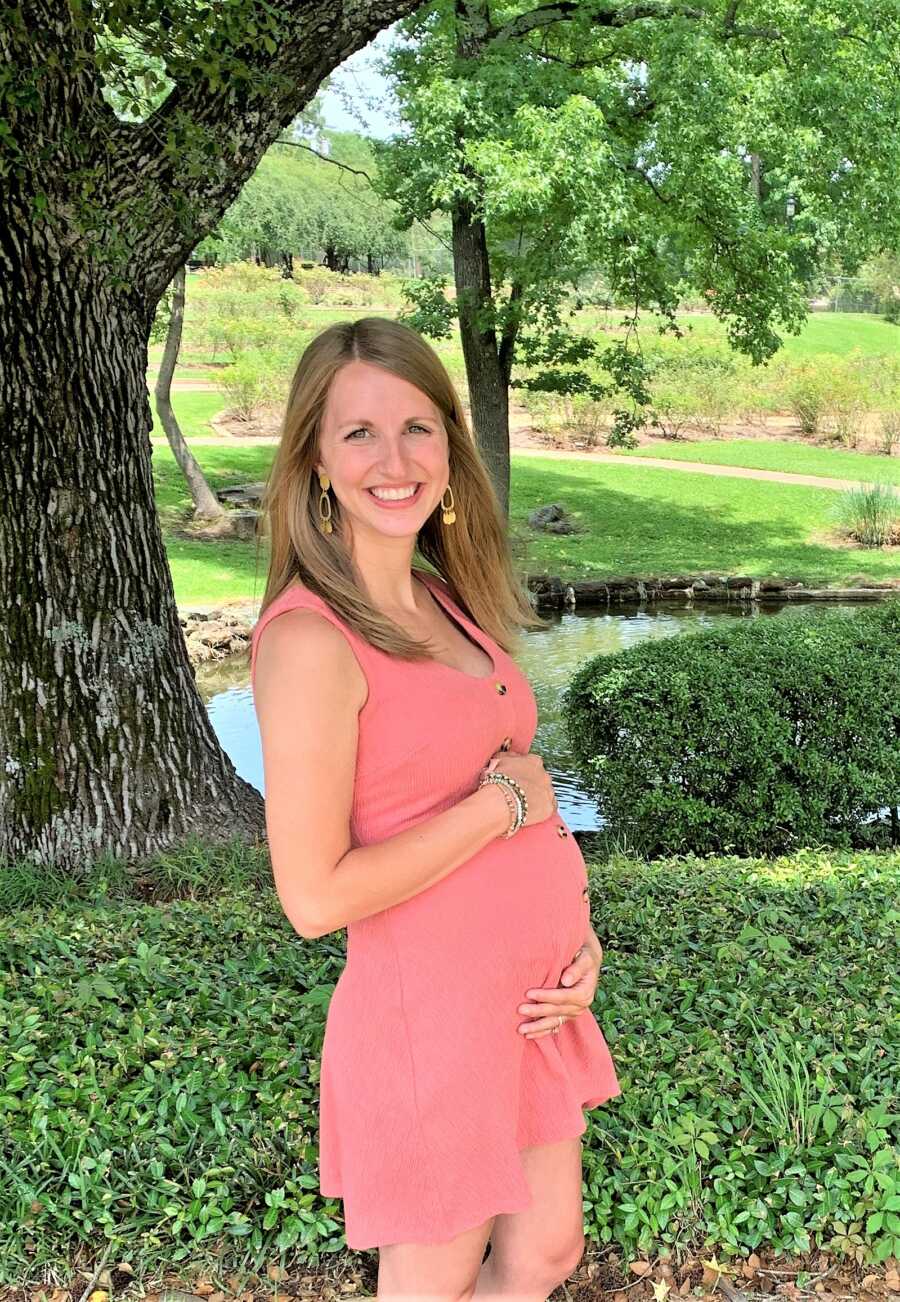 In April 2020, I had my 20-week anatomy scan. This is always my favorite appointment where the sonographer details every portion of the growing baby, and I go home to put a perfect sonogram photo on the fridge. This appointment was different. In the midst of continual affirmations that the baby was measuring properly, there was silence followed by the doctor walking in the room. Whispers commenced and I heard the word  'defect.' I waited as the tears were starting to swell.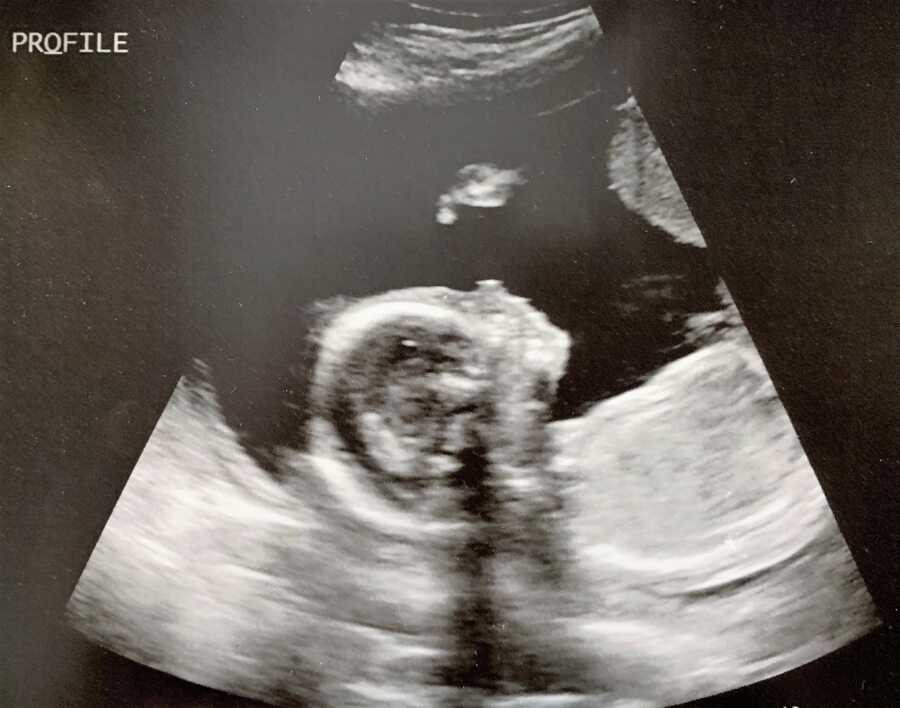 The doctor explained our baby had a heart condition called Complete Atrioventricular Canal defect  (CAVC). We were told open-heart surgery would be guaranteed and it typically happens between 4-6  months of age. The tears came heavy. With the news, I was referred to a pediatric cardiologist. After our first appointment there, we found out we could be looking at another defect called a coarctation of the aorta; due to its location, we wouldn't know for sure until after birth. If the coarctation proved true, it would mean an additional open-heart surgery would happen around the first week of life. The tears continued.
At this point, we were told to research hospitals and their success rates through congenital heart surgery public reporting. The categories are labeled from 1-5 in terms of complexity and mortality risk. We were looking at a category 4. The tears overflowed.
Jason and I started the mental game of making sure we kept our fluctuating emotions in check with truth from God. We knew in an emotional state it would be easy to grab scripture out of context in order to provide us false comfort, but what good would it do? We discussed how nothing in scripture guaranteed our baby's earthly life, just as nothing guaranteed it for our other kids or even each other. Those were hard words to say, even though it is evidenced by loss every day.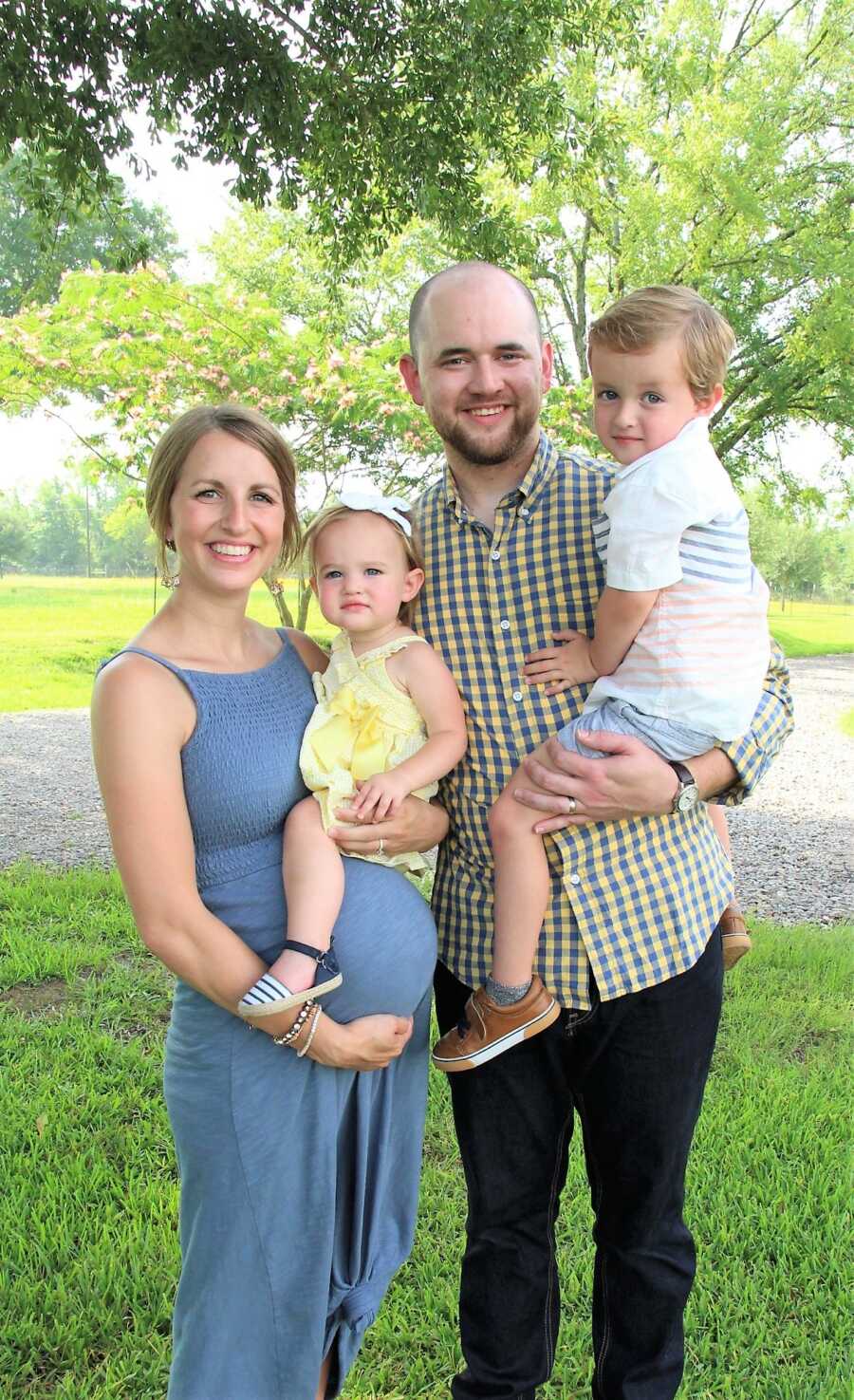 Scripture was grounding. It removed confusion when trusted. It was an anchor we could both be tethered to and kept us on the same page. It was what it told us about God's character. We were holding on to the same promise that no matter what we encounter in this broken world, God is unchanged. We both felt an overall peace from the Lord. Not that we felt results would be a certain way, but we would always be held by  God. Our hope was set on eternity (1 Peter 1:3-9; 23).
We planned to wait until delivery to find out the gender, but we wanted to start calling the baby by name. At our next ultrasound appointment, we found out we were having a girl! Josie Kelly Law! Josie means 'God will add.' God blessed us by adding her to our lives unexpectedly, and we knew He would continue to add depth to our story through her.
The same day we found out the gender, my doctor decided to run additional bloodwork to check a list of chromosomal abnormalities. Outside of the heart defect, there were no reasons to assume a test would reveal anything, so he was mainly wanting to rule everything out. Looking at the list of diagnoses was intimidating because we had only ever heard of one of them. The labs were sent off, and we were supposed to receive a  phone call about two weeks later with the results.
The night before the call came, I was having a hard time resting my mind from wondering what a  chromosomal abnormality could mean for our baby girl. I found myself humbled when I thought, 'Do you believe God formed this baby in your womb (Psalm 139:13) or just the babies perceived as  genetically perfect?' Either I believe what the Bible says, or I don't. I believed God formed Josie and with that thought, I went straight to sleep.
In the morning, my doctor called. Bloodwork indicated Josie had Trisomy 21, also known as Down syndrome. For many, this news would come with another challenge–encouragement toward abortion in order to avoid any struggles in raising a child with special needs; a child the world says is imperfect. Thankfully, this was not our experience. We had support, and we knew this was our third time to be entrusted with an imperfect child.
Josie intrinsically had worth and value that remained unchanged. She always had Down syndrome! We were the ones late to the party on knowing. Finally, our understanding of her was aligned with reality, and we were able to know our daughter more intimately. It was a blessing!
Next, we were able to start removing some unknowns of practical life. This was one diagnosis where we knew the name! We already had personal contacts we could connect with for information as questions arose. Knowing people allowed us to rest in all of the positives we knew our journey would have and tackle everything else as it came. This was when we saw the importance of advocacy.
We welcomed Josie into our arms in July 2020. Through extended monitoring and echocardiograms, it was determined she would not need the first surgery to repair a coarctation of the aorta. She would only need one surgery for her CAVC. The next months were infused with appointments and lots of hands-on care. We tried hard to enjoy each moment as we awaited surgery.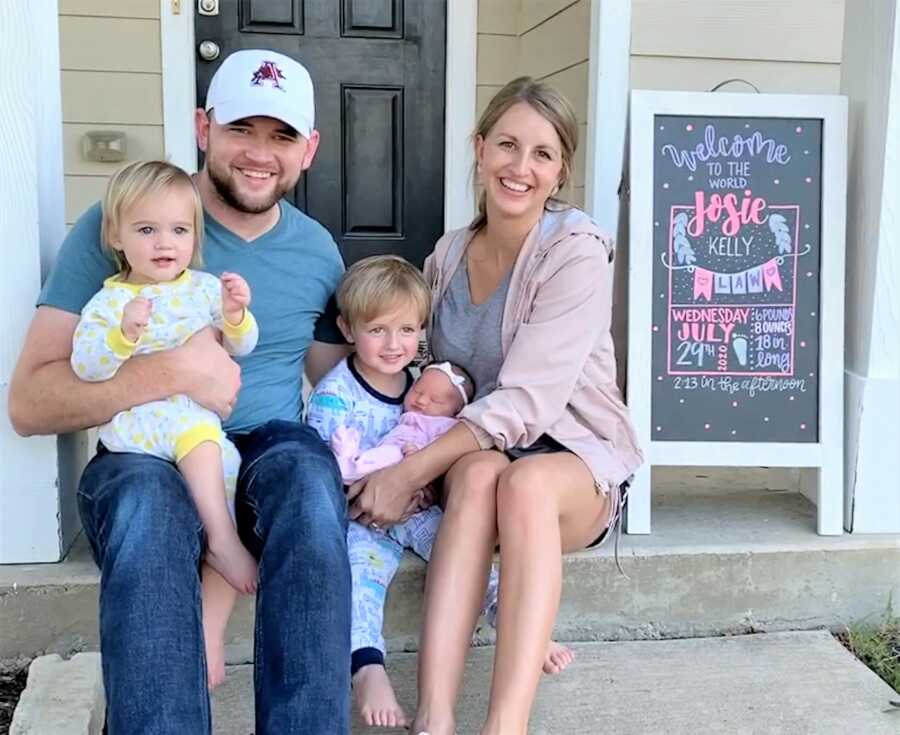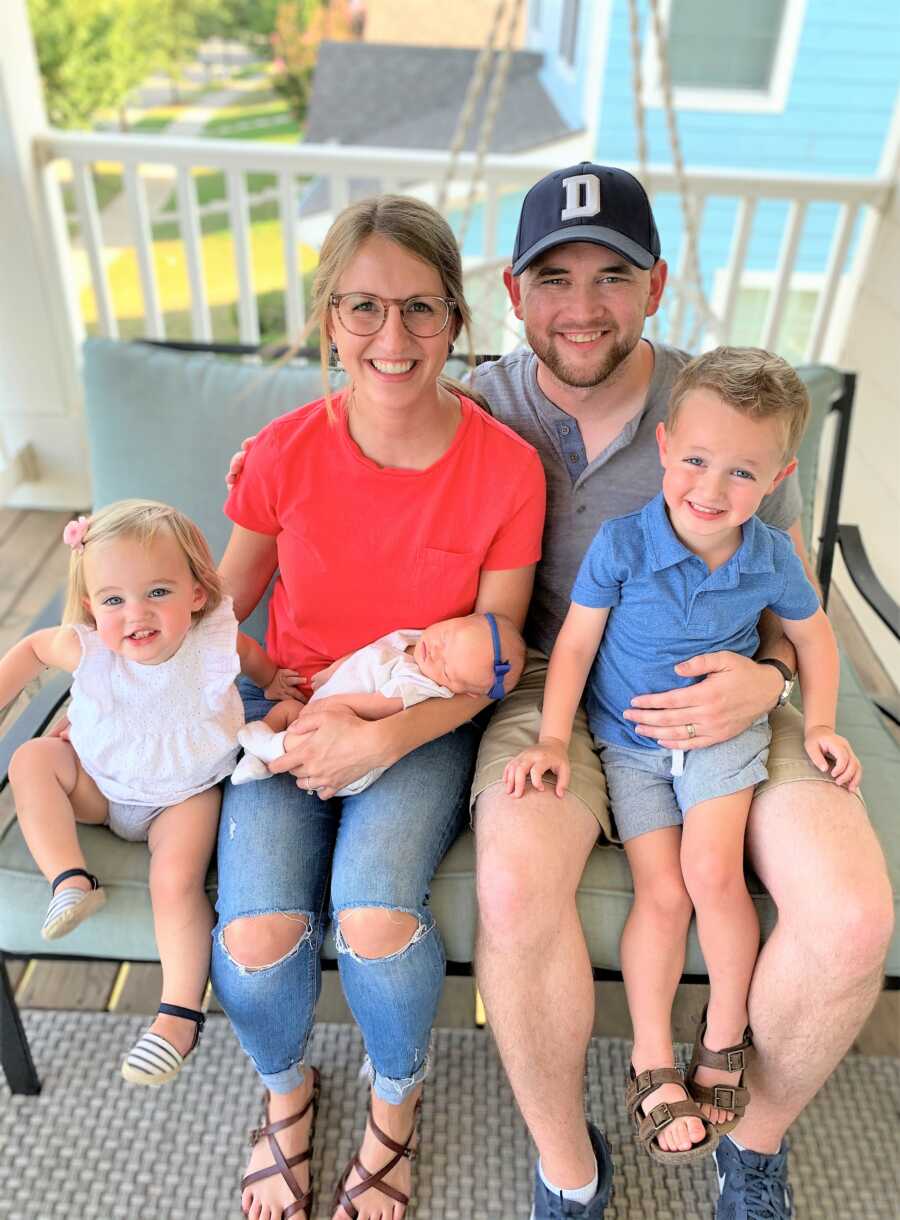 Her heart had to do double duty while it didn't function properly. This meant she was burning calories quickly, constantly sweaty, and preferred to be asleep whenever possible. By Fall 2020, she was in heart failure. She couldn't keep up with her feedings and gain her needed weight, so she was admitted to the hospital for an NG tube.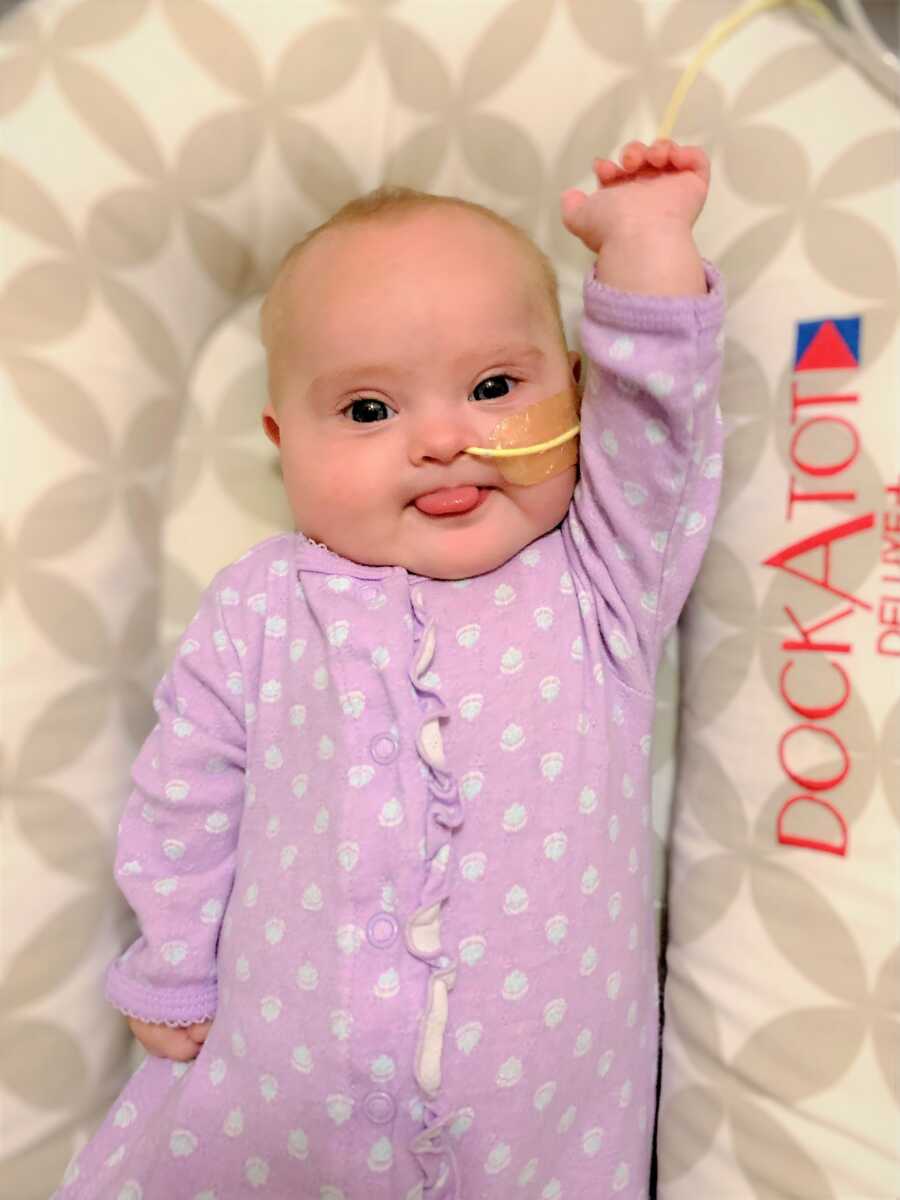 On December 15, 2020, at 4.5 months old, Josie underwent open-heart surgery. Leading up to this day, we asked ourselves the hard questions: Will we leave the hospital saying God is good regardless of the outcome? Can His character be so easily swayed by individual circumstances? By our circumstance? Or will we tailor everything to be viewed in light of Him? We concluded on the latter. He is the lens that refocuses our eyes. He is good not because He will 'perform' for us but because He. Is. Good. Period. Every moment with Him is not wasted.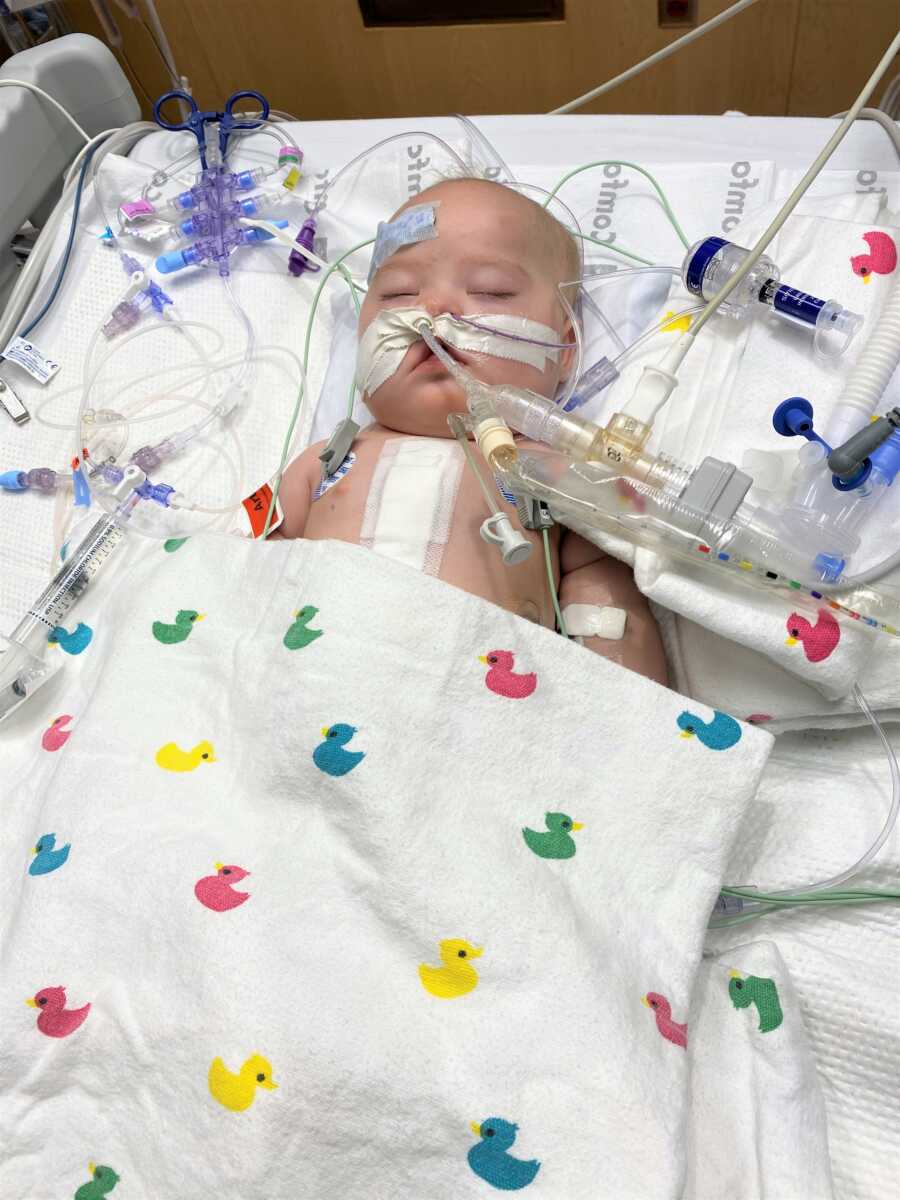 We reflected often and were highly humbled by those who served us with their time, resources, talents,  prayers, love, money, encouragement, and everything in between. Praying around trials is nothing like praying through them. On December 23, 2020, Josie was discharged with a mended heart.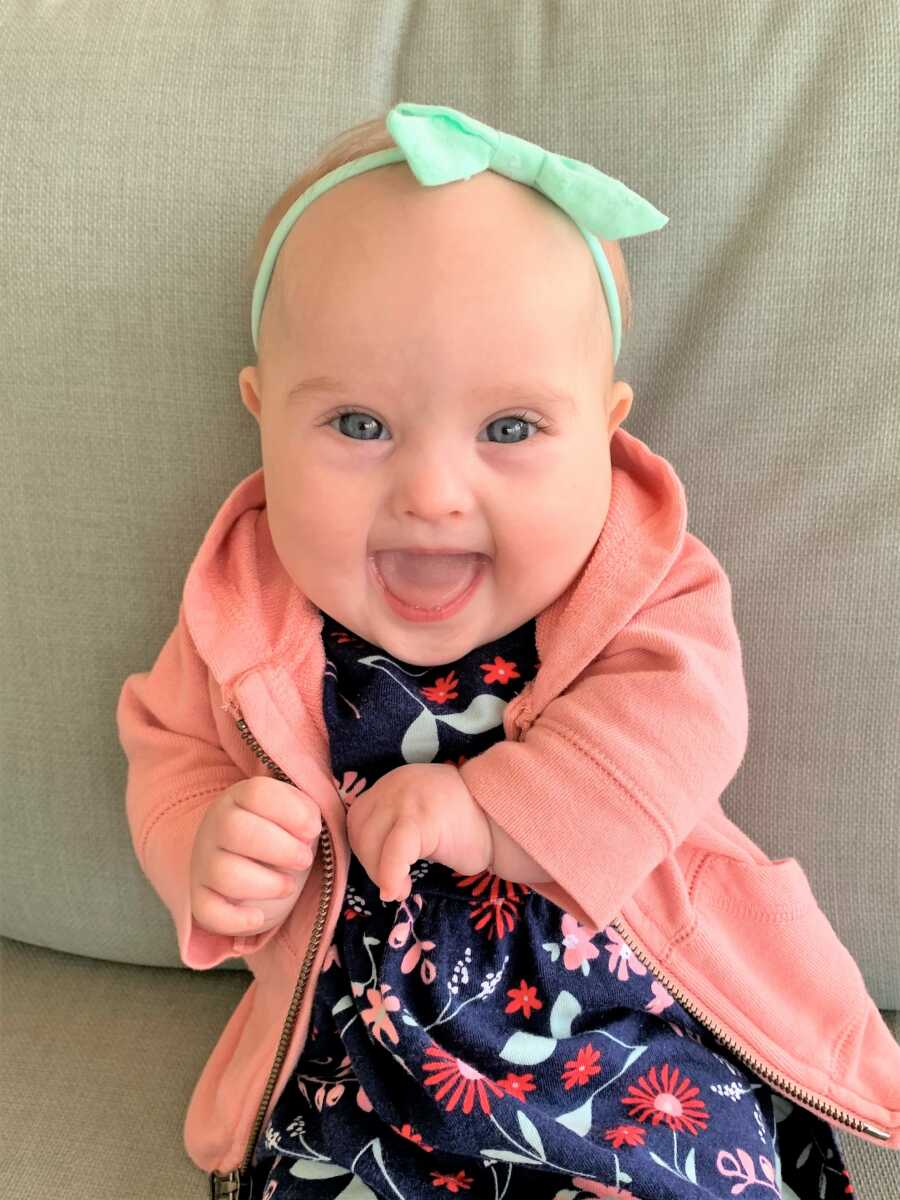 I am so thankful for this journey given to us. I have never felt more adored by God than for Him to allow me to steward the life of a daughter with a disability. It's hearing my husband whisper to her, 'I will always advocate for you' after hard appointments. It's the cheer of her big brother telling her, 'Josie, you are so brave!' when he knows she has more doctor appointments on the horizon. It's the back rubs and lying next to her from her big sister who squeals with delight when she sees her. It's my mom doing research for me so I can focus on the present and relax in just being her mom. It's a community of people who love her and love us. And still, without all of it – it's simply that He made her. And it's enough for me."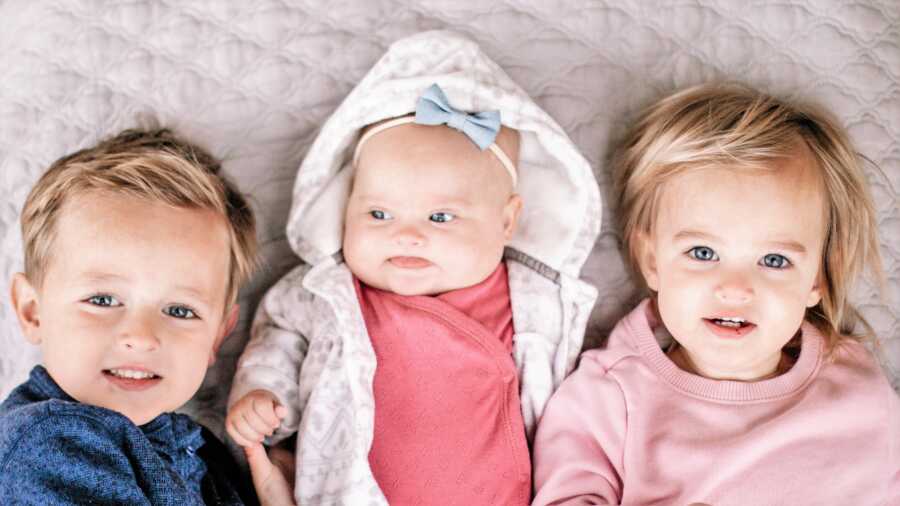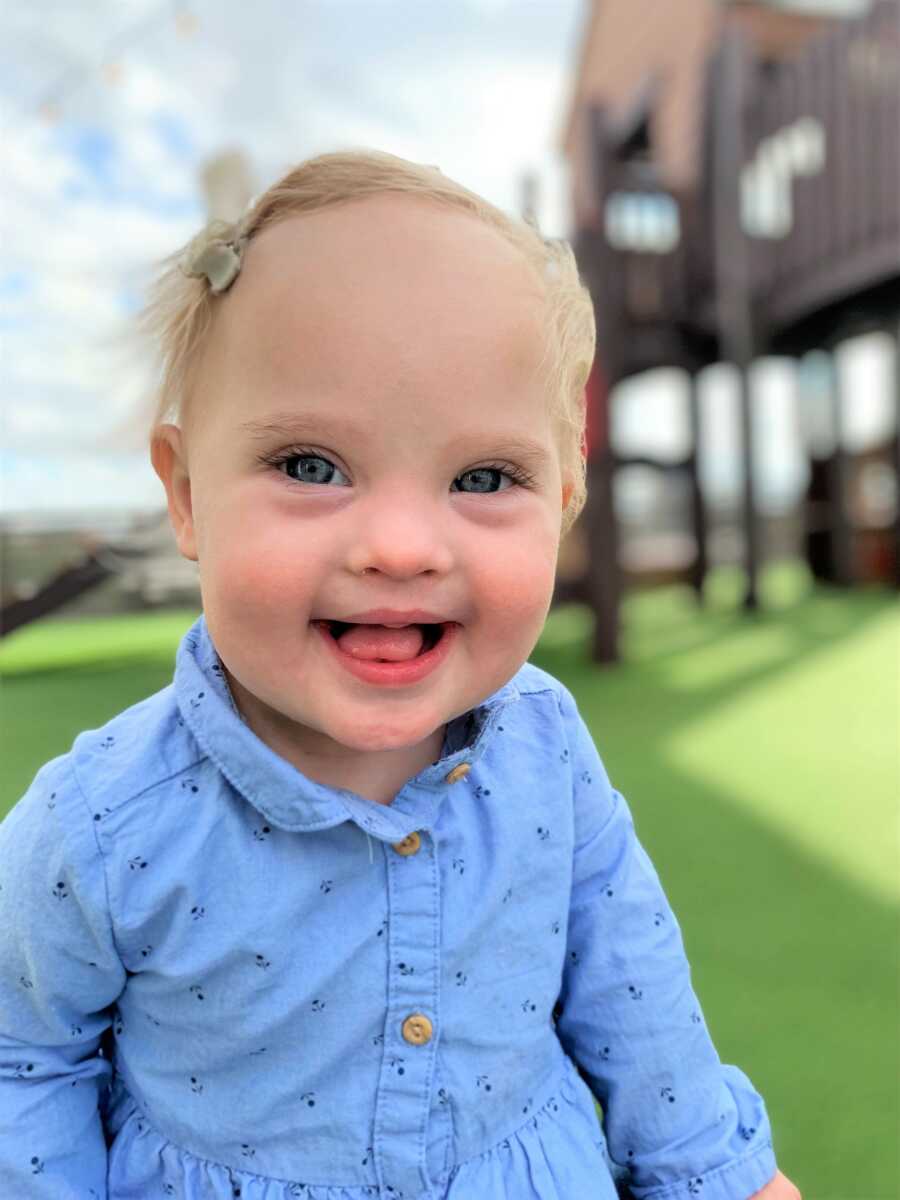 This story was submitted to Love What Matters by Lindsey Law of Aubrey, TX and originally appeared She Heard Magazine. You can follow her journey on Instagram.  Submit your own story here, and be sure to subscribe to our free email newsletter for our best stories, and YouTube for our best videos.
Read more stories like this:
'We felt helpless watching his silent cries. 'Am I allowed to touch him?' We already lost our baby girl.': Mom births rainbow baby with Congenital Diaphragmatic hernia, 'I chose faith over fear'
'Is this the last time I can kiss him?' I'd just learned my baby had Down syndrome. Now, he was blue, floppy, and not breathing.': Mom says baby with Down syndrome, heart defects has taught her to 'focus on the positive things in life'
'They can't read or write. They don't understand danger or time. But they understand pure love. And they've felt it 29 years.': Married couple now 'longest living' pair with Down Syndrome, sister says it's 'nothing short of a fairy tale'
'Don't take her home with you,' I was told. 'If you have other kids, she'll be a detriment to them.' How wrong they were.': Mom keeps baby, now world's first 'working model' with Down Syndrome
Spread beauty and strength for others. SHARE this story on Facebook with family and friends.