"When a mama runs late in the morning, you can be sure she's had a full day already.
Murphy's Law applies: if it can go wrong, it will.
And it's safe to assume it's been going wrong since the second she opened her eyes.
If a mama's house is messy, just assume she picks up constantly.
Her beautiful little tornadoes follow behind her to scatter things about.
And as soon as she gets to the milk someone spilled, the other one runs with the jelly.
Stickiness for days…
If her sink is full of dishes, assume it's all from just this morning (even when it's not).
Because, of course, the kids didn't like the first few things they begged for, so there's a full sink in by breakfast.
If laundry covers the floor, I'll bet it's been washed and maybe even folded already.
Folded laundry, if you don't know this yet, is better than any toy on the market.
If a mama seems fatigued or frazzled, you can safely assume she knows it.
Offer up those generous remarks about her radiance, her glow, her patience.
Kindness beats honesty this time.
If her child is misbehaving, assume she has exhausted every possible resource to get him the help he needs.
Assume she disciplines him perfectly.
And that she shows him the exact right amount of love and support.
And please, for the LOVE, find something good to say about this kid.
They're both bone-weary and desperate for just one good thing to hold onto.
If you truly want to help her, assume she needs time and real support.
She needs time to be a person, herself… and she needs to feel seen and heard.
She also needs support as a mom.
So if you can, hold back the little remarks that probably make her feel criticized.
If she says 'no' to joining or helping or doing, assume her plate is full.
Whatever she has on her list, she's met her mental and emotional capacity.
And when she flakes out, forgive her.
And assume she's disappointed.
Know she really wants to be there, but whatever it is… even if it's just that she's lost the energy to put on real pants… it's tough.
Every bit of what she goes through, it's tough.
But she still wants to be invited.
All I'm trying to say,
is that it's typically okay,
to assume the best of a mama."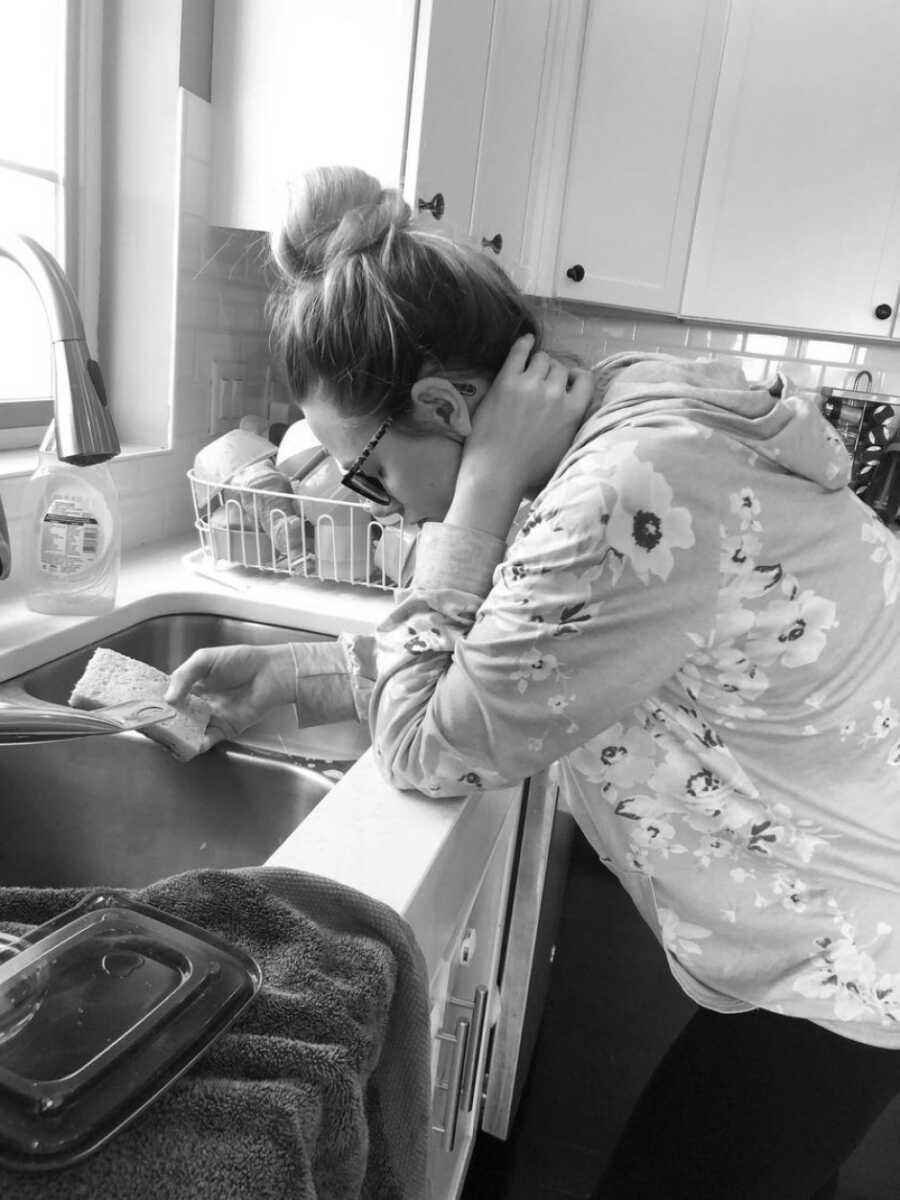 This story was submitted to Love What Matters by Cassie Gottula Shaw. You can follow her journey on Facebook. Submit your own story here and be sure to subscribe to our free email newsletter for our best stories, and YouTube for our best videos.
Read more from Cassie here:
'Right now, while my kids are young, I have the chance to instill an awe for the beauty of every skin color, every language, every culture.': Mom stresses importance of teaching inclusion early
'I'm beautiful, Mama!,' she whispered, beaming. I found myself in tears as I watched my baby girl twirl.': Mom learns lesson from her little girl's winter coat, 'She didn't need affirmation'
'We're going to forget much about these days. This life is beautiful, indeed. Even in the hardest of times.': Mom says 'we do not remember days, we remember moments'
'Look at you, puttin' on lipstick to go to the cemetery,' my husband teased, whistling at me. I didn't plan to see a living soul there.': Woman realizes during quarantine, 'Fear is no match for God's love'
Do you know someone who could benefit from this story? SHARE this story on Facebook with your friends and family.