"Right now, while my children are young, I have this beautiful chance to instill in them a passion for loving others.
I have the chance to instill in them an awe of the beauty of every skin color, every language, every culture. To instill in them a true appreciation of differences. And I have a chance to instill in them a deep and genuine curiosity.
So, as a mama, this is my moment.
It's both a pivotal time in our history, and a time of essential growth for my small children. They're just now being introduced to concepts outside of their literal grasp. They're being asked to understand things they can't see right in front of them, and I'm challenging them to learn about ideas, not just the tangibles they can touch.
For a mama, there is so much power in intentionality.
Here are some things I like to do:
I show a subtle preference to the beautiful Barbies that look different than the people my kids see in their day-to-day lives in our small, Midwestern town. Those are the Barbies I typically choose to play with, and I always comment on what I find so lovely and exceptional about each of them.
Here's why: the goal is not to be 'color blind.' The goal is to see and appreciate the true beauty of every unique color, and eventually to understand the complexities associated with the distinctive experiences and cultures of POC. The goal is to teach children from an early age to be specifically anti-racist.
But I want to teach them about ALL differences. I want my kids to see that what's different about us is extraordinary. That people come in all shapes and sizes and colors, some with typical features and developmental timelines, some with their own extra special characteristics.
In my own family and friend groups, I'm lucky to love people and to witness relationships that are not all in the heteronormative category. This naturally sparks early conversations with my little ones on so many topics. Now my children know all families are made up of different people; families are all so spectacularly diverse. This is something that can easily be introduced into playtime and conversation.
There are so many gorgeous children's books out today that help us learn about diversity and inclusion as well. The topics cover a spectrum: introductions to other cultures; making friends with children who aren't in the neurotypical category; Black hair; LGBTQ+ kids and families; women who have made history; and on and on. Libraries carry books like these, too.
TV shows are also doing an amazing job of helping parents. Sesame Street, for example, covers most of these topics. And we love to watch kids' movies that depict other cultures and lives; the opportunities to learn and explore are endless.
Truth is, we're experiencing so much collective pain. But the next generation is already doing a better job of listening to one another, caring about each other. I'm hopeful they'll do some healing just by being who they are.
And with the little ones we're raising? We have a chance to teach them a great and powerful empathy.
We get to show them how to truly love others. How to appreciate beautiful differences. How to stand up for their fellow human beings.
We get to raise children who will prioritize love and compassion.
And for me, that is the absolute greatest privilege."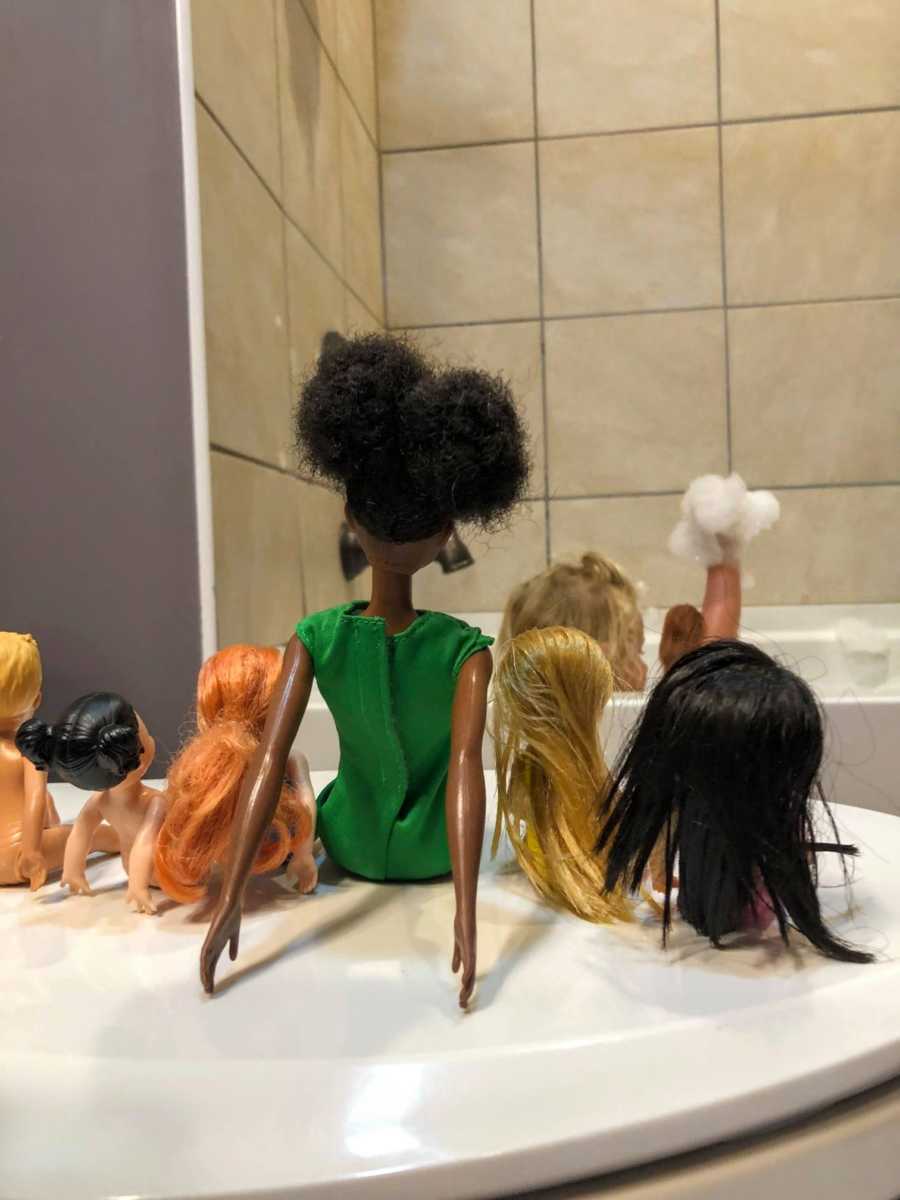 This story was submitted to Love What Matters by Cassie Gottula Shaw. You can follow her journey on Facebook. Submit your own story here and be sure to subscribe to our free email newsletter for our best stories.
Read more from Cassie here:
'We're going to forget much about these days. This life is beautiful, indeed. Even in the hardest of times.': Mom says 'we do not remember days, we remember moments'
'I'm beautiful, Mama!,' she whispered, beaming. I found myself in tears as I watched my baby girl twirl.': Mom learns lesson from her little girl's winter coat, 'She didn't need affirmation'
'Right now, while my husband, kids, and I are distancing, I picture Granny standing there. I can't wait to capture another precious moment.': Woman says 'we must keep these two generations safe'
'Look at you, puttin' on lipstick to go to the cemetery,' my husband teased, whistling at me. I didn't plan to see a living soul there.': Woman realizes during quarantine, 'Fear is no match for God's love'
Do you know someone who could benefit from this story? SHARE this story on Facebook with your friends and family.