Down Syndrome Diagnosis At Birth
"When Madeline was born, I didn't get to see her before the doctors took her away. I had no idea what had happened, I only knew I had given birth and my baby was not with me. I couldn't tell you how much time passed before the doctor returned to my room, but when he did, he uttered the words, 'I believe your baby has Down syndrome.' At that point in time, I had no idea what Down syndrome was, what it meant for Madeline, her life or mine.
The doctor gave his explanation as follows: 'Madeline has Down syndrome, meaning she will never mature intellectually past the age of 7 and if I were to have other children, Madeline would be detrimental to them and their success. Your life will change and become very challenging, and you have 'options.'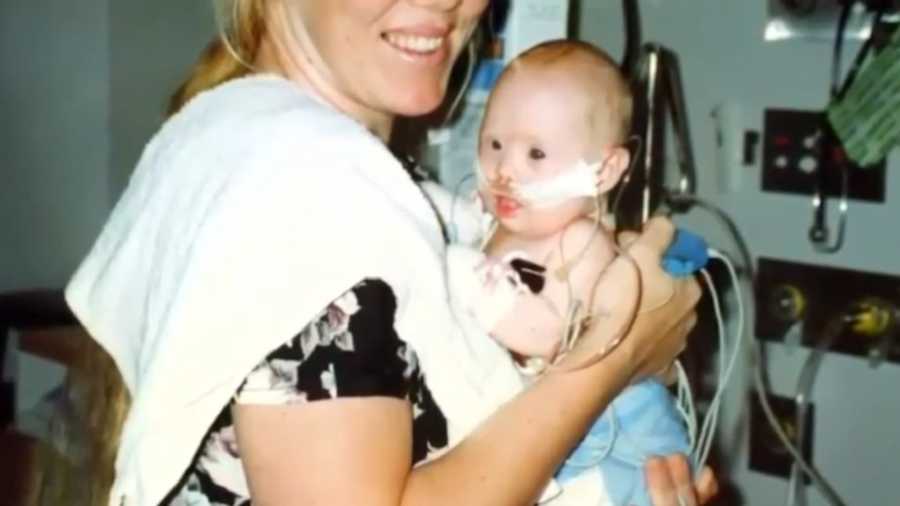 My own father even told me not to take Madeline home with me. I understand now that he was doing what he thought was best for me at the time. I was his little girl and from the news he had just heard, Madeline was going to change my life forever and, according to doctors, not in a positive way.
My own initial reactions to Madeline's diagnosis were shock and uncertainty. From all the information I had received, I wasn't sure how to cope. I took a few days to myself with just Madeline, to think and process. Giving her up for adoption was never an option for me. However, I still needed time to process the change and think things through. I have always been a logical person and I think time was what I needed in order to know that everything was okay. To know it was going to work out and, although Madeline would change everything, it'd be for the better.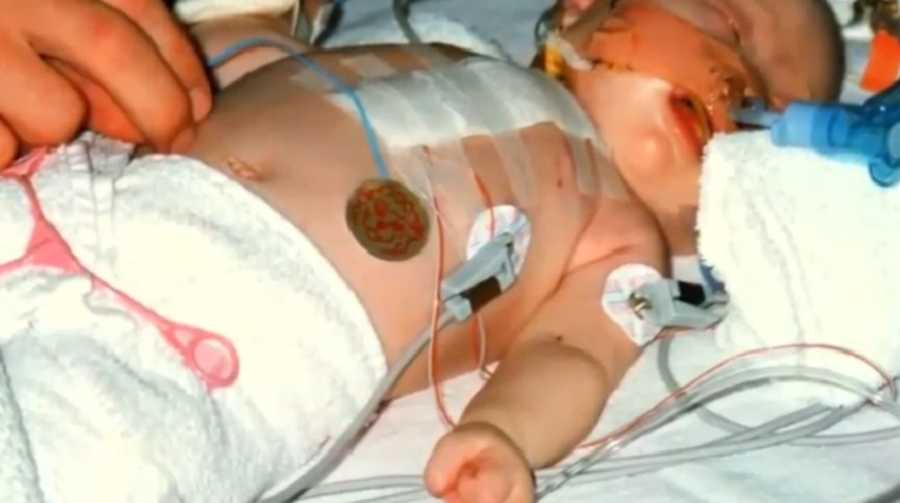 Early Childhood
It wasn't long after having Madeline that my father completely changed his mind. He fell entirely in love with Madeline and was one of her biggest advocates in life. My father used to be a man who wouldn't even look at someone with a disability. However, Madeline turned him into the man that would cross the street just to say hi. I always come back to this, as it shows just the type of person Madeline is. She changes lives, hearts, and minds. She opens them and provides nothing but love and happiness.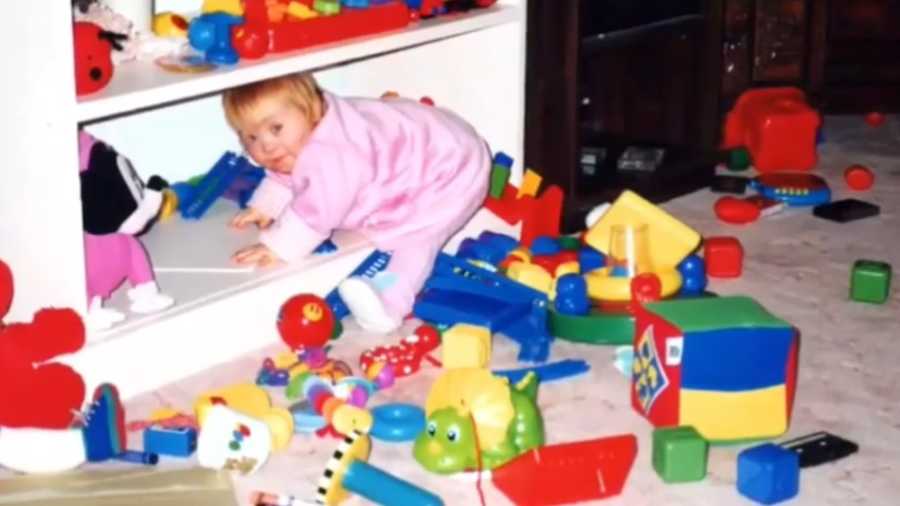 Madeline and I were in hospital for 2 and a half months after she was born. She had to undergo open heart surgery at 8 weeks of age, which was traumatizing. It was one of the scariest times of my life and everything was just so uncertain at that time. Even after her surgery, for years to come, Madeline struggled with health issues. We were in and out of hospital constantly and it took a big toll on our lives. It was difficult to see her sick all the time. But it didn't stop Madeline from enjoying her childhood. She loved school, making friends, dancing, and playing sports. She was always very active and of course made friends with everyone. As Madeline got older, I decided to start taking her on trips around the world. It was her and I against the world.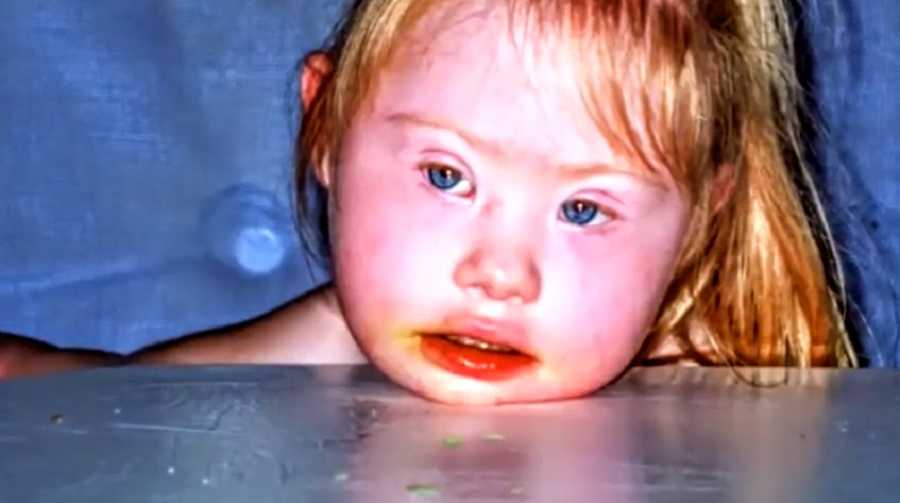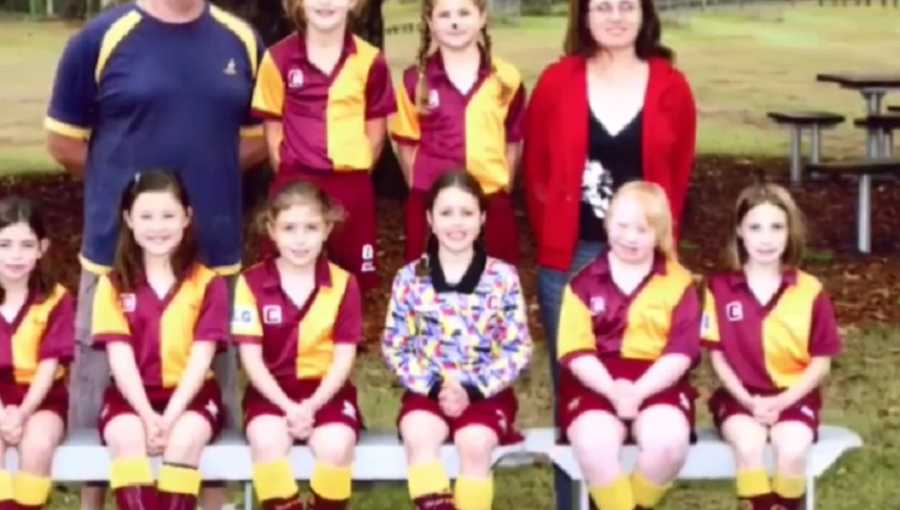 She has and always will be my best friend and I am hers; we have an unbreakable bond that is more precious to me than anyone could ever imagine. I wanted Madeline to have a normal life, I wanted her to understand from the beginning that she could do whatever she wanted. I helped her with a lot of things, but I also don't think that I did anything different to other parents. All children need help, and Madeline was no different.
As Madeline's health issues continued, I knew we needed to do something. Around this same time, Madeline was also struggling to keep up in her dance classes as she was very overweight. She was very upset and on one particular day she came crying to me that she couldn't dance along with her friends. I said to her, 'Darling, if you want to keep up you're going to have to get fitter.' And that's exactly what she did.
She started seeing a personal trainer 5-6 times a week and eating a healthy diet. She worked extremely hard and in total she lost over 20 pounds. She was the healthiest she'd ever been. People with disabilities were never seen as fit or glamorous. Madeline grew up in a time where it was assumed if you had Down syndrome, it meant you would be overweight. So, I was very happy to see her healthy.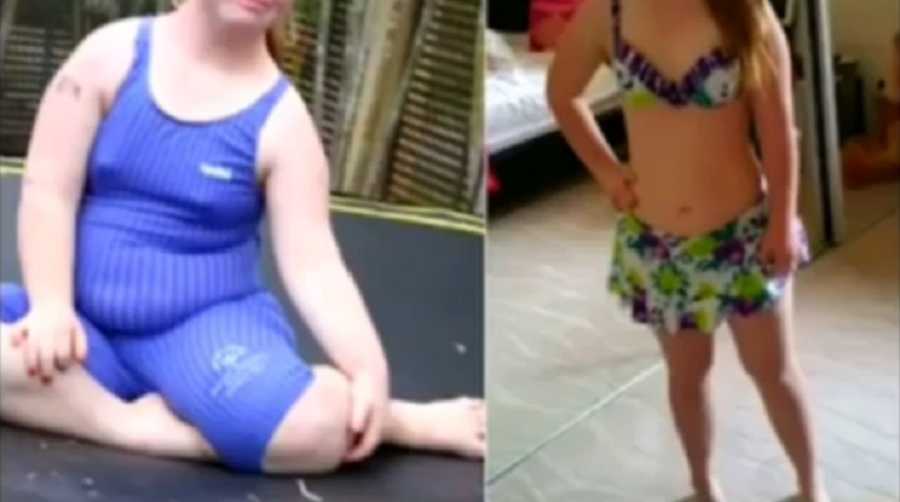 The Beginning Of A Modeling Career
The regular trips to the hospital and doctor lessened and she was just overall not getting sick as often. This is what led us to the Ekka, Brisbane's local show. I had never taken Madeline before as I knew she would get sick, but for the first time I was able to. We went to the fashion shows, and as we were walking in I was thinking to myself, 'What have I done?,' knowing full well my daughter would want to be up on that catwalk, too. Sure enough, after the show, Madeline turned to me and said, 'Mom. Me. Model.'
Like I said earlier, I am the type of mom who if their daughter wants to do something, I will do everything in my power to make it happen. Which is what I did, but at no point did I think Madeline's career would be what it is today. My idea of modelling for my daughter was a photo shoot. I booked her in and when we got the photos back, they were stunning. I couldn't believe how glamorous my daughter was. You never saw people with Down syndrome dressed up with make-up or wearing bikinis. It just wasn't something people did back then.
When we got the pictures, I wanted to show them to the world. I wanted people to see my daughter and know that it was possible for other people with Down syndrome to live healthier and 'normal' lives. After a lot of hesitance and discussion within the Down syndrome community, I decided to post the photos to a public figure Facebook page. The post went viral overnight and has now been seen over 6.8 million times. Maddy's social media numbers grew over 100 thousand in a short few weeks. And not long after, Madeline was contacted to walk at New York Fashion Week.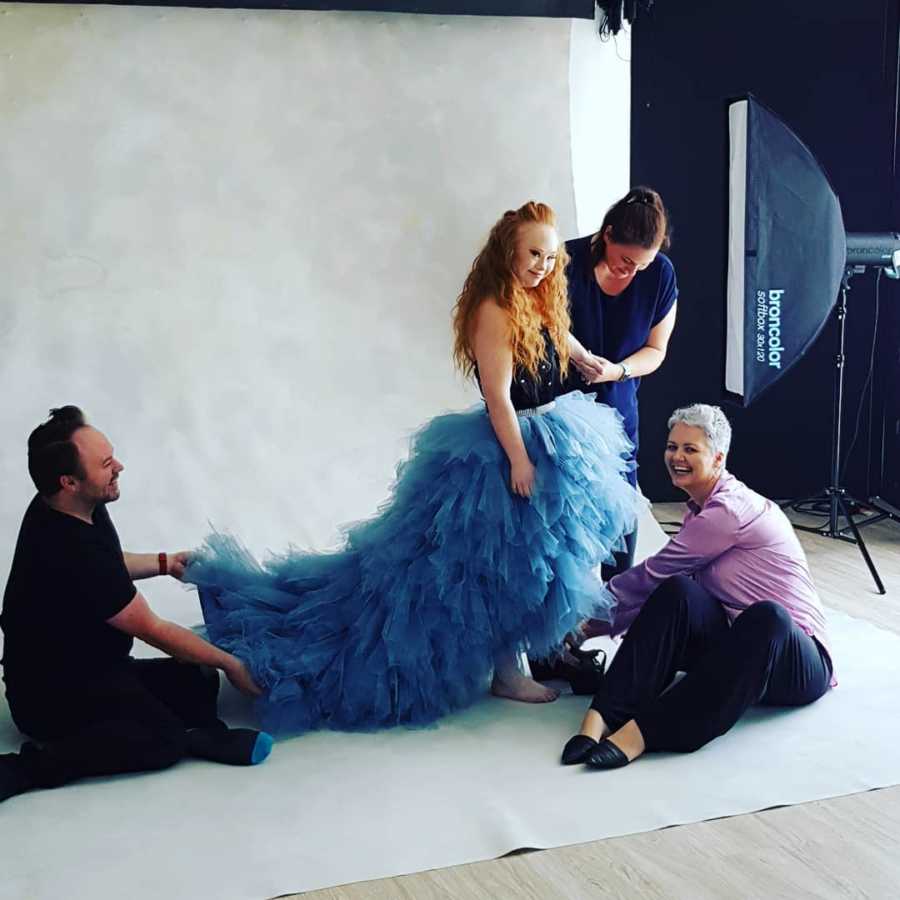 Our first time in New York was a blur. Madeline and I did so many press, TV, and editorial interviews. You name it, we did it. It was one of the happiest times in my life seeing my daughter on the runway in front of all the people. I remember the feeling so vividly because I remember thinking I am finally feeling what every parent feels. The acceptance of my child. I have always loved and accepted Madeline, but it was the first time others were really seeing her how I did and for who she was. It was a very emotional day.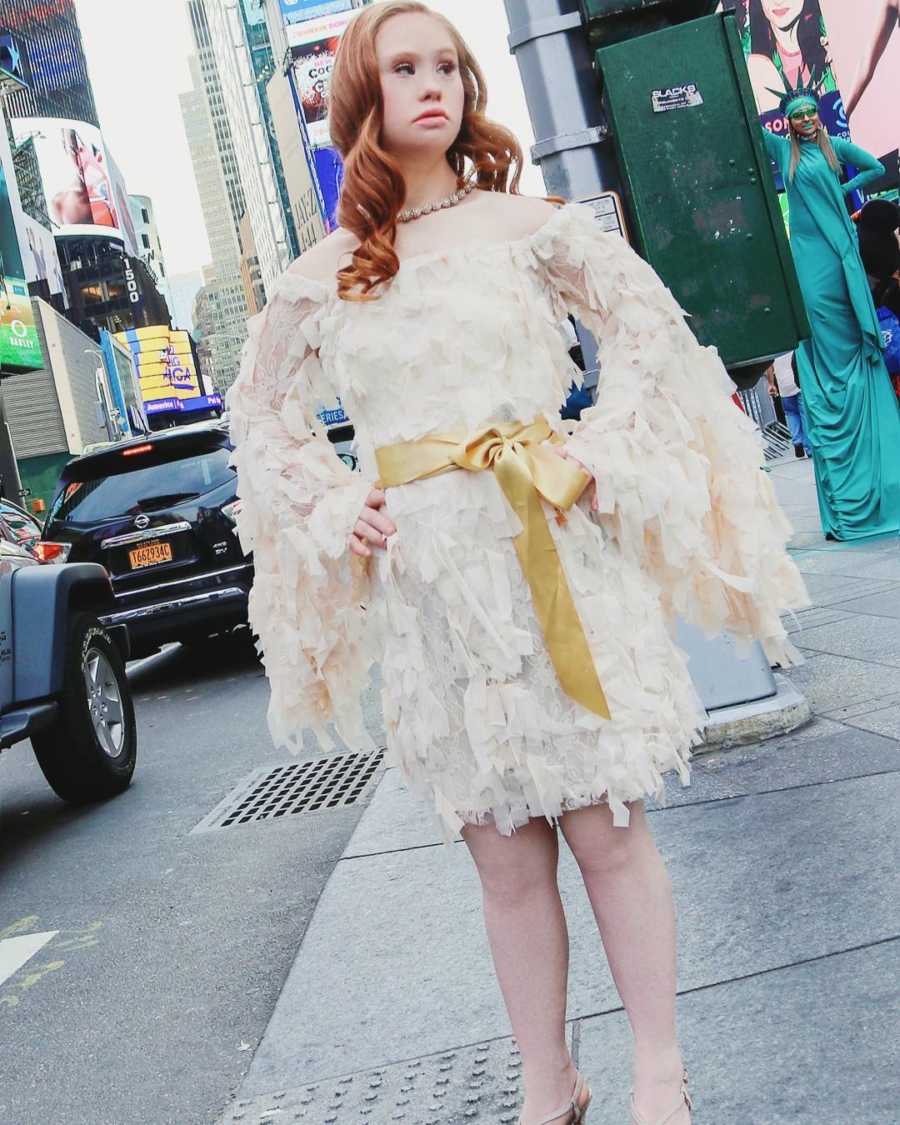 Since then, Madeline has been not stop and has achieved some of the most incredible milestones in her career, personal life, and for society. Her fashion achievements are astounding. She has walked in over 103 Fashion Shows worldwide since the beginning of her career. Most of them on the major professional fashion circuits around the world. She has walked the last 7 seasons of New York Fashion Week. She was the first model with Down syndrome to walk at London Fashion Week, Paris Fashion Week, Mercedes Benz Fashion Week China, Runway Dubai, Qatar, and many more.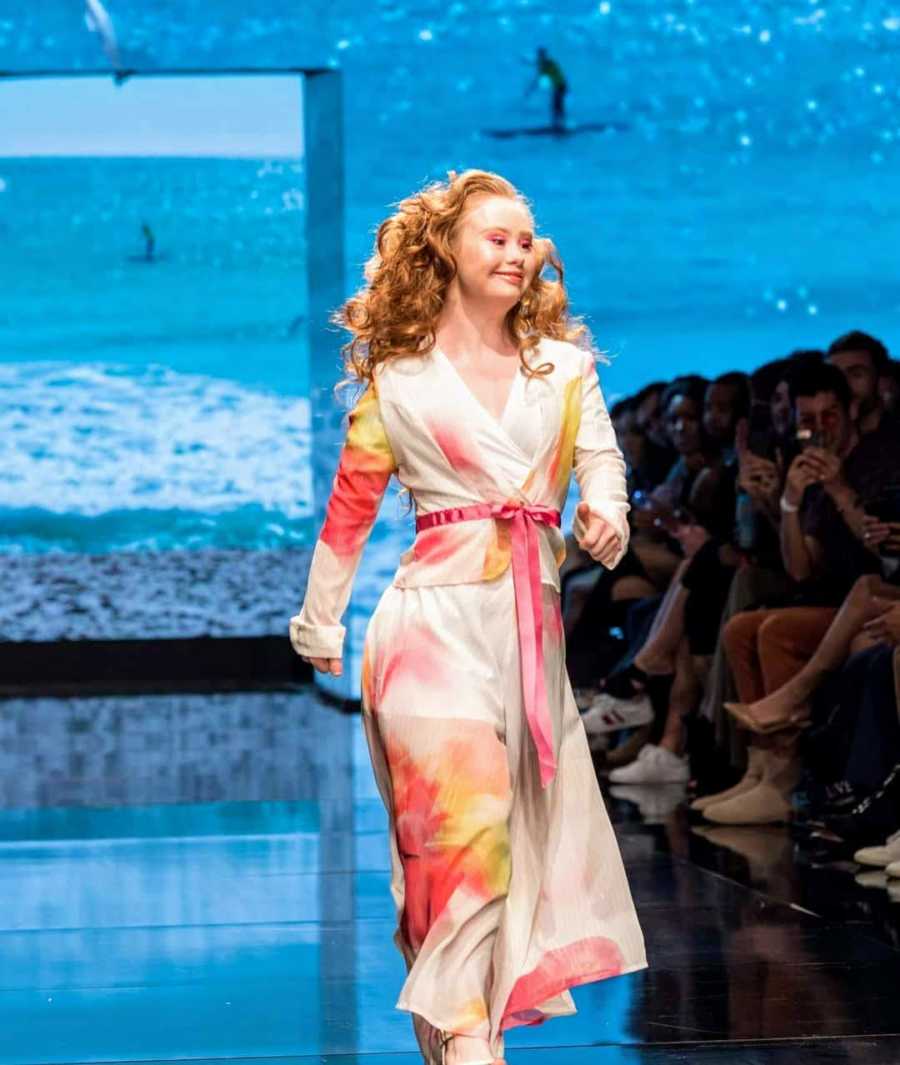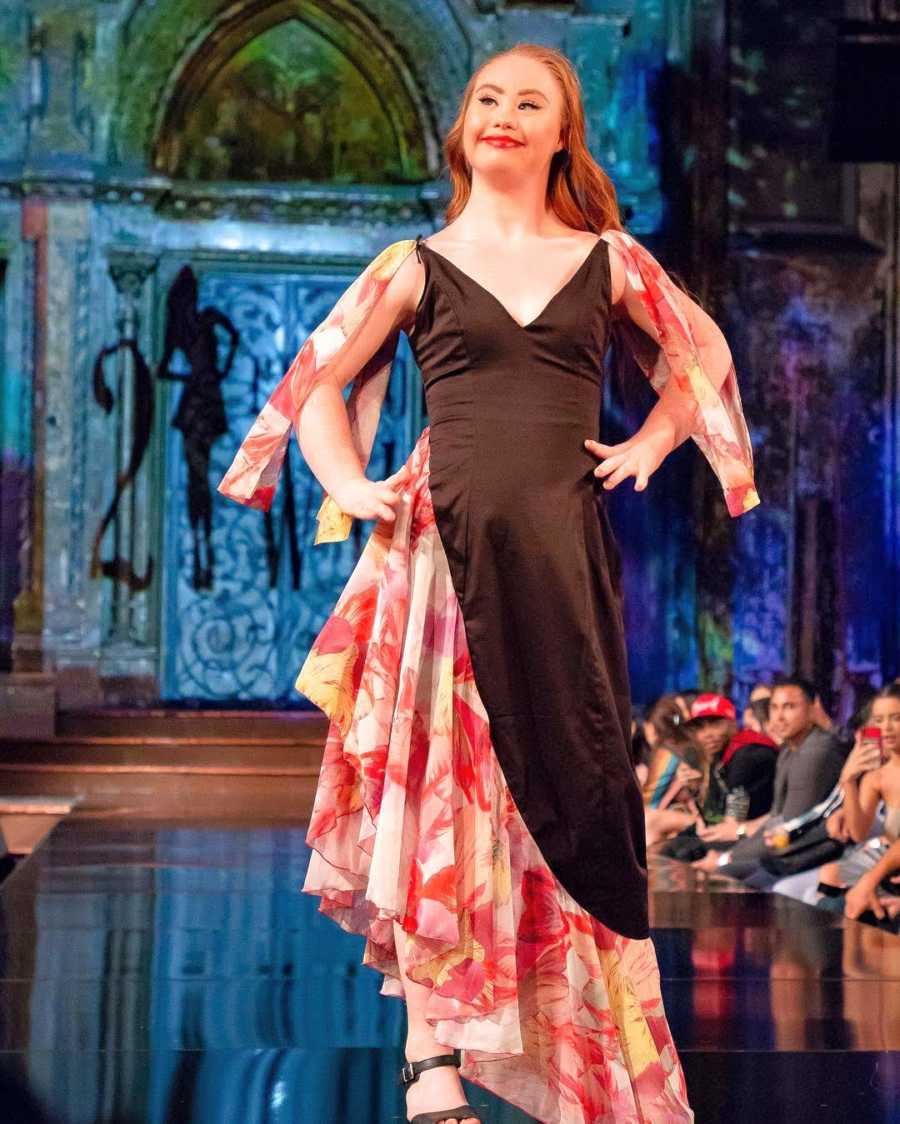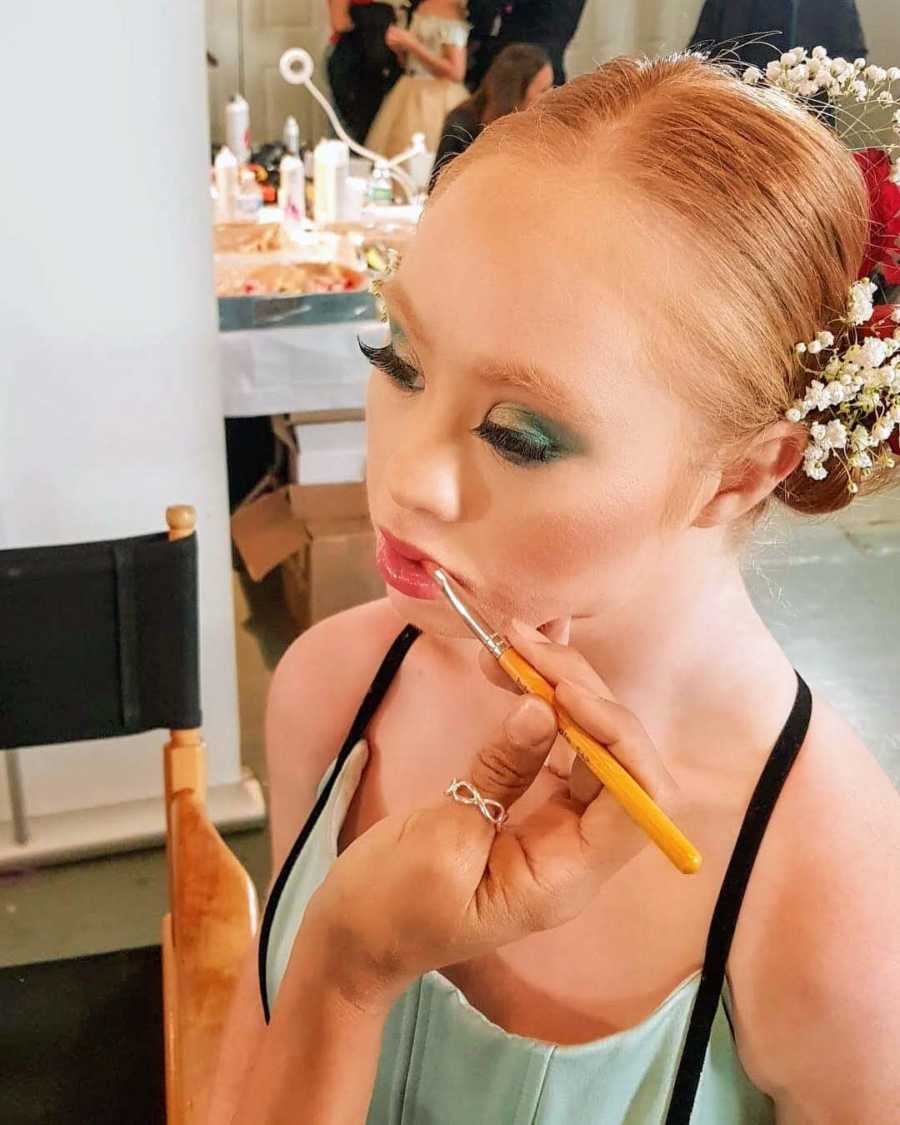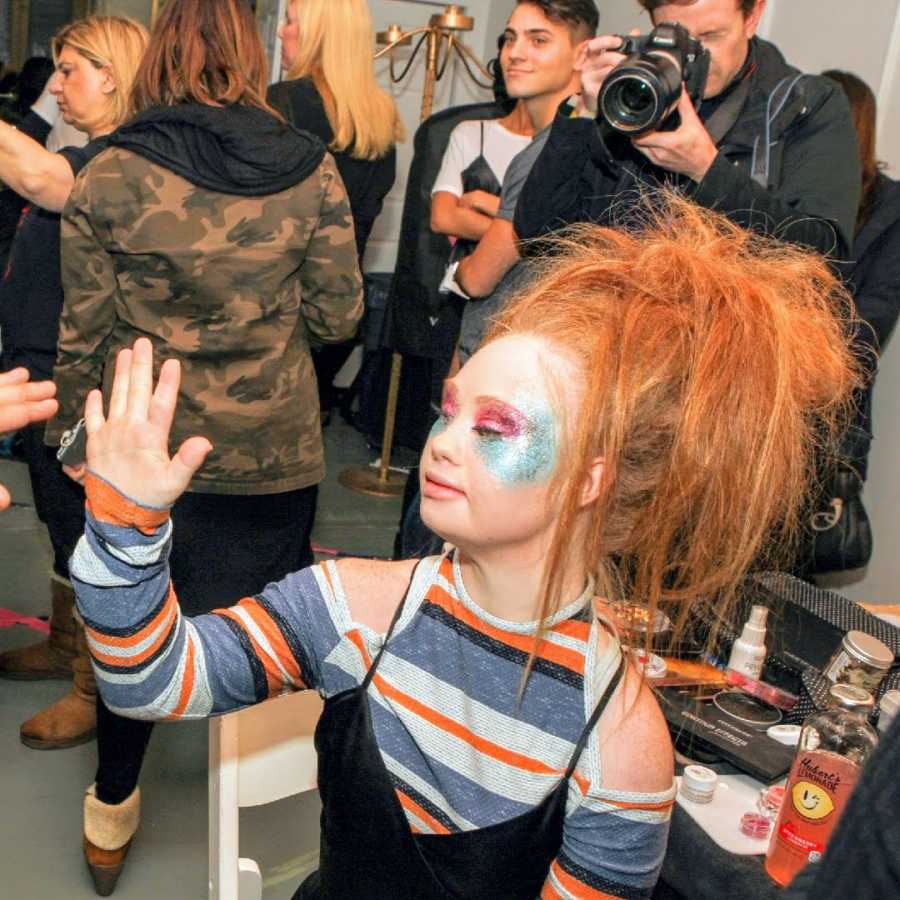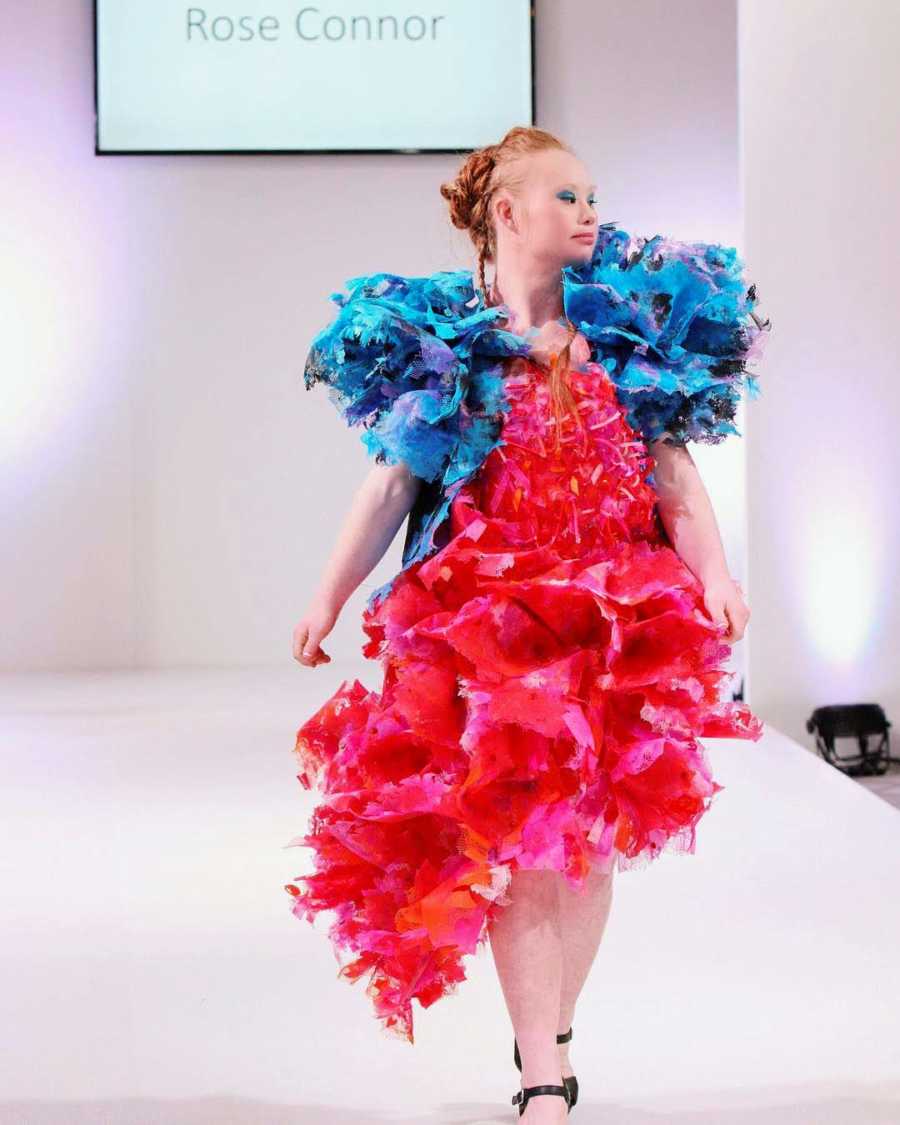 Diversifying The Business
It has been very heart-warming for me to see the change in the fashion industry since Madeline has been walking the catwalk. Each year, I have noticed the diversity and inclusion of models has increased dramatically.
Another one of Madeline's greatest achievements is her brand campaigns and social media work. She has been able to promote diversity and inclusion through some of the biggest names such as Diesel, Aldo Group, FabFitFun and Modcloth. She been featured in leading publications, being named number 1 game changer in Forbes in the fashion industry and has also featured in Vogue, Marie Claire, People, Paper, Cosmopolitan, New York Times, Washington Post, the list is endless.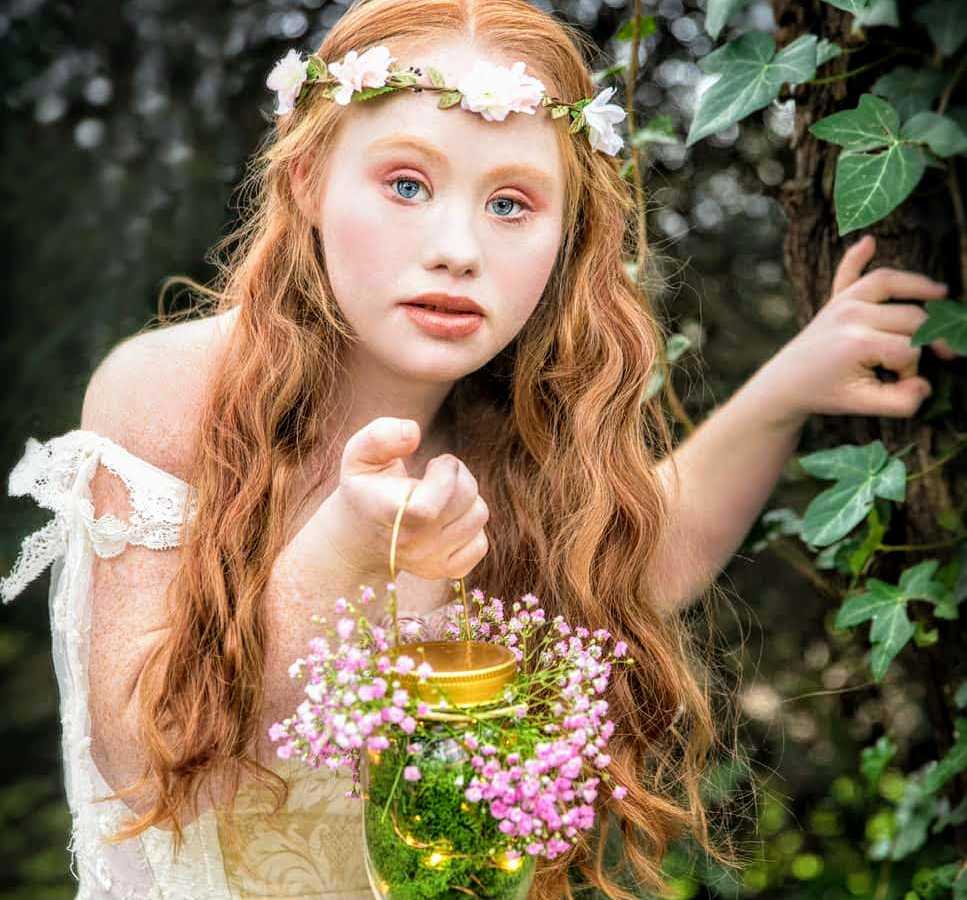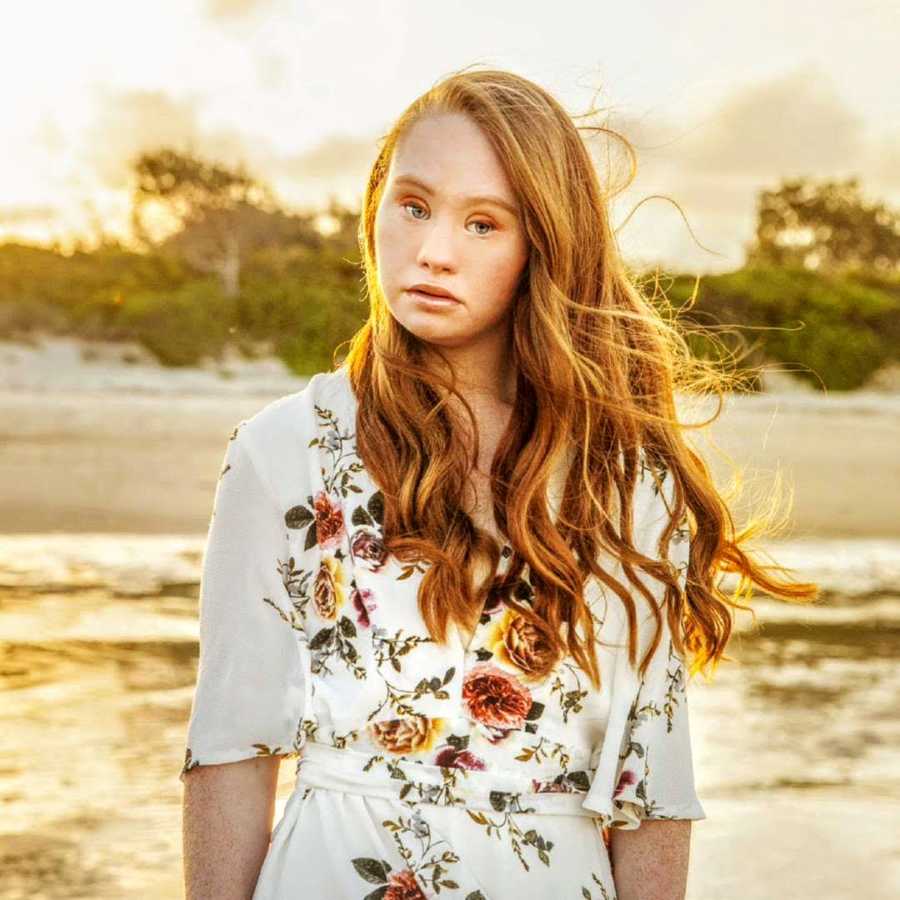 Madeline is also the Founder, Director, and Ambassador for InsideOutside Dance, a dance school that we started in Brisbane for people with disabilities. On top of this, Madeline started her own fashion label, launched her first collection of '21 Reasons Why' by Madeline Stuart at New York Fashion Week, and has since showcased her past three collections.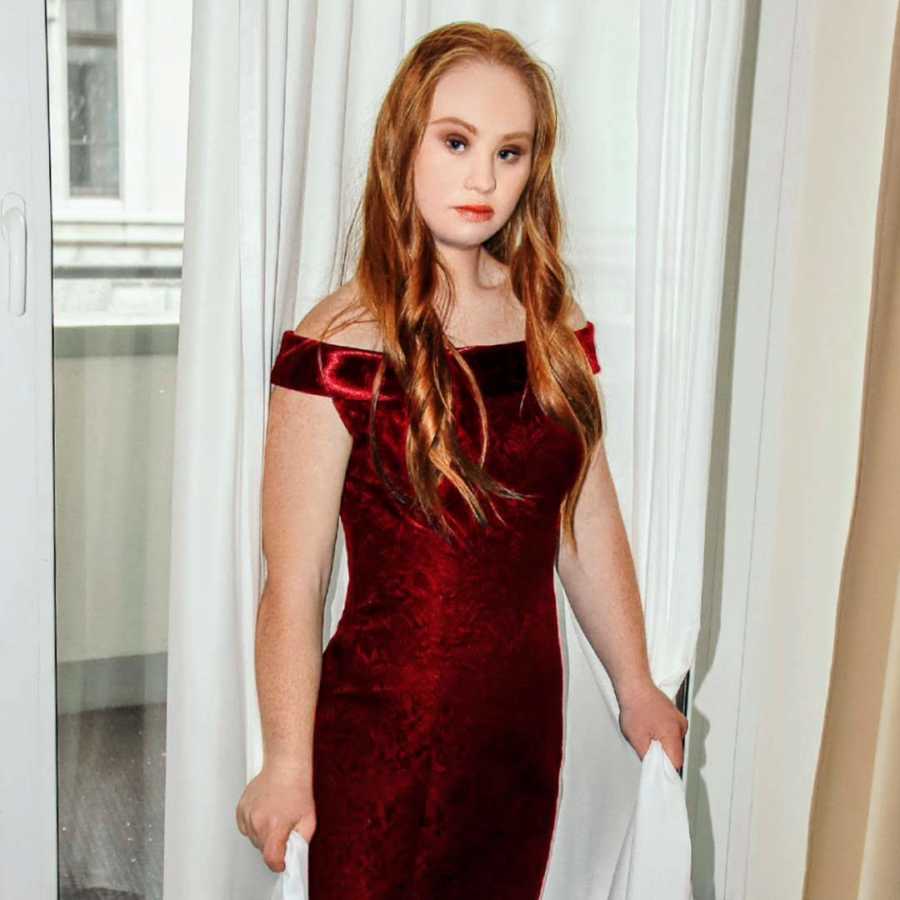 One of my favorite and proudest moments was when she obtained her working visa in the United States of America. She is the only person with an intellectual disability to be granted a working visa in the U.S. This was such an incredible milestone for us, and it was an emotional moment to know that we had now created a movement, that it was possible for others with a disability to achieve and be successful too. It was just a very happy moment and was something to show for Madeline's hard work along the way.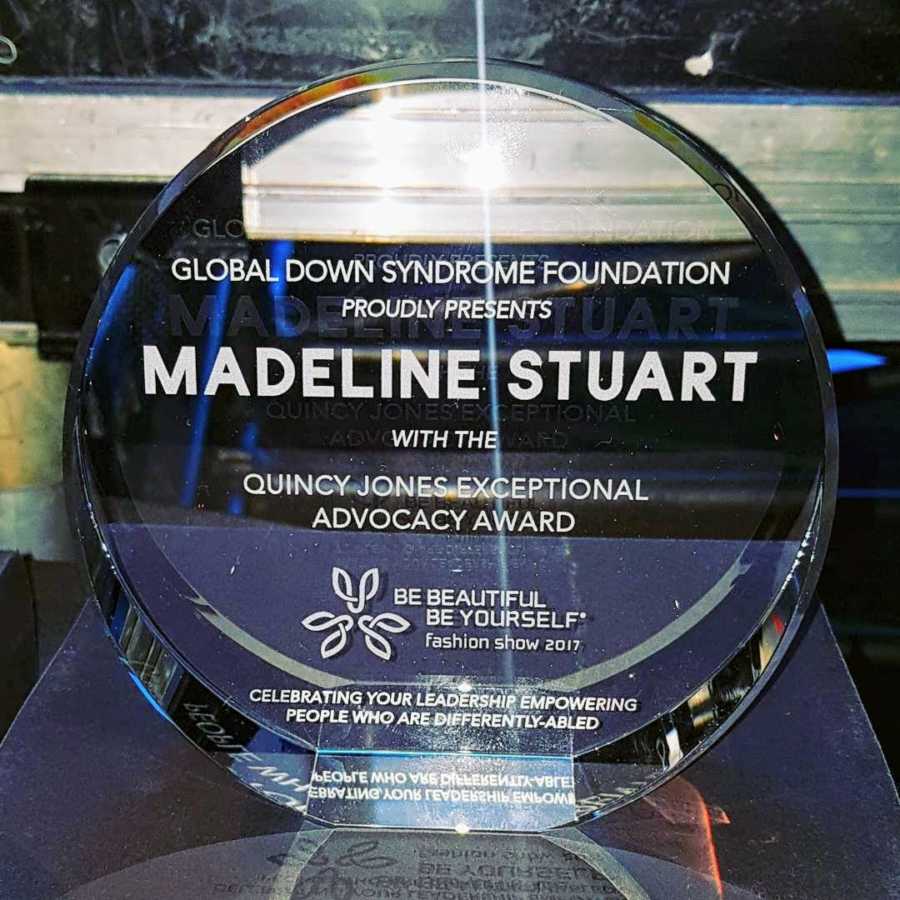 As far as the industry has come in the past few years, it has never been smooth sailing for us. Madeline and I have faced some really difficult times, especially at the beginning of her career. After Madeline went viral and we came back from New York, things quietened down and Madeline was getting less bookings. Madeline wanted to keep modelling more than ever, so we continued on. However, throughout this time we had a really difficult time getting people to pay Madeline for her work. One of the greatest barriers we faced was helping people to understand that Madeline was a professional who worked harder than most to get where she was and that meant she should be paid like other professional models. But more often than not, brands would ask her to walk for free and for the 'experience,' often unknowingly being very discriminatory. It was a very challenging position as I did not want to jeopardize my daughters' career by saying no, but I also knew that what was happening was very wrong. It took a lot of hard work and some difficult conversations but for the most part we were able to overcome these situations. Madeline now only takes paid bookings and it's not often she's asked to work for free.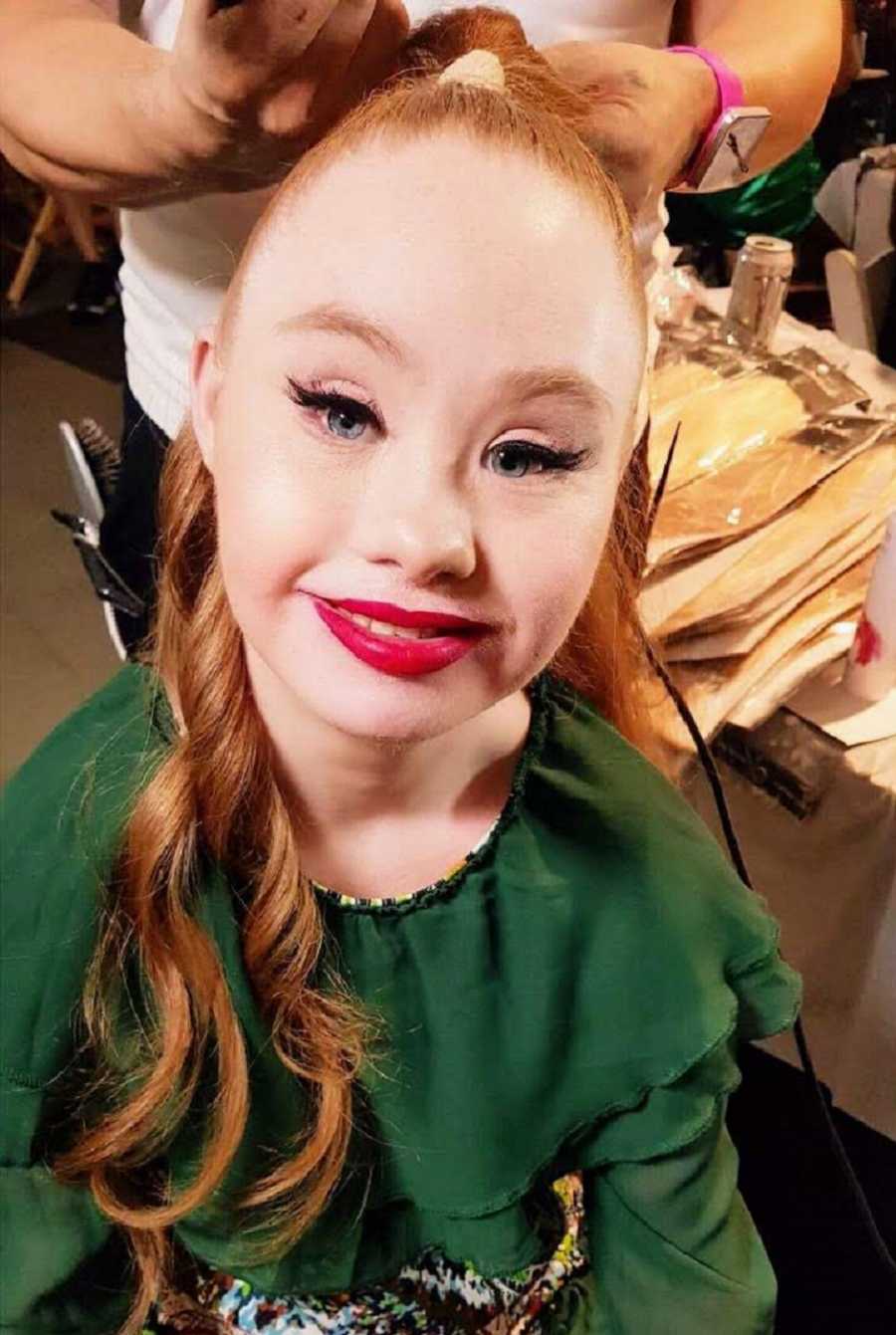 Dealing With Negativity And Illness
As Madeline's profile grew, so did the horrible and nasty messages. I have never witnessed the extent of cruelty that is intended by some of the messages Madeline receives online. Nothing would have ever prepared me for what some of them say. I have tried my best to shield Madeline from this aspect and ensure she never sees them, but I also believe it's important to shed a light on this behavior as it is unacceptable. Although social media has been trying at times, the constant flow of beautiful supportive and emotional message Madeline receives on the daily basis has outweighed any negative ones. The support we have received from Madeline's followers has been incredible, especially in our most trying times.
Madeline was admitted into 'The Prince Charles Hospital' in December of 2018, due to advanced heart failure. Doctors had advised me when Madeline was a baby that she would likely need surgery again as she got older. The news that her heart was failing her and that she needed immediate surgery was heart breaking and was a very difficult time for both Madeline and I. The surgery for the most part was successful, but Madeline struggled with some very serious post-op complications. Things looked very dire at times and it was a very dark time. Luckily after 11 days in ICU and 28 days in hospital, we were given the all clear to go home.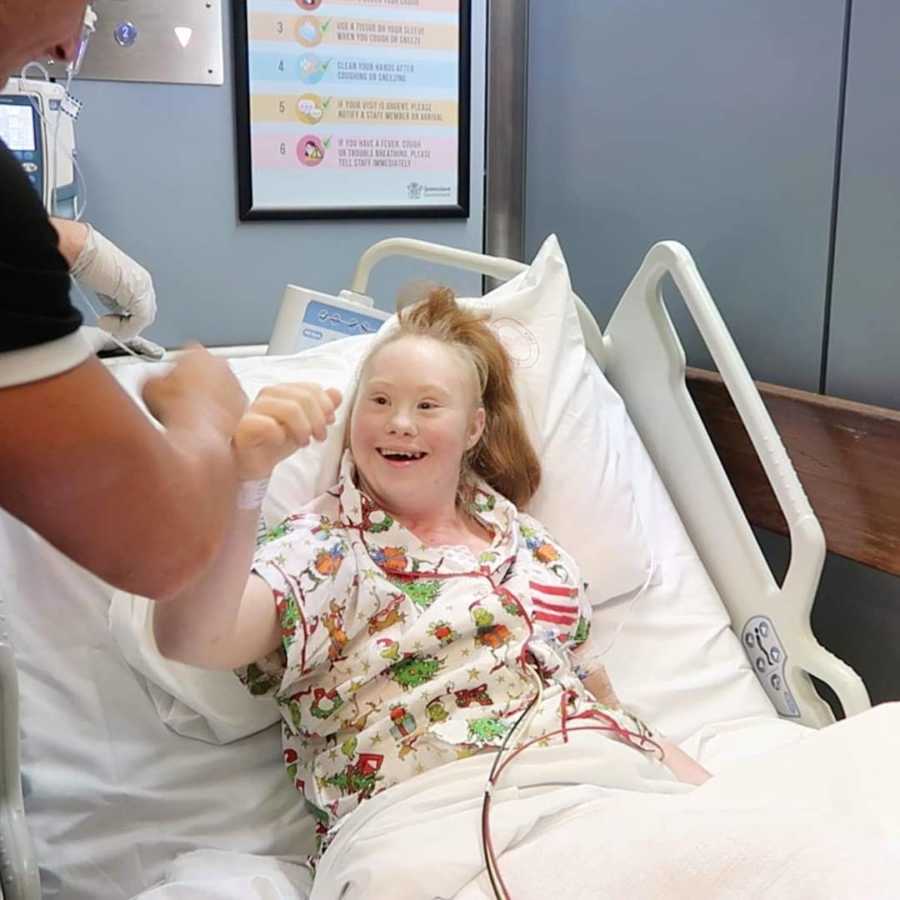 Madeline is still recovering slowly, but she is doing very well and getting back into the swing of things with her career. Doctors say her heart is so much stronger and with a little more time, she will be as healthy as ever. We were both very excited to come back to New York this season for Fashion week to continue on our journey. Madeline and I are thankful for the constant support we receive to be able to continue doing the work we are."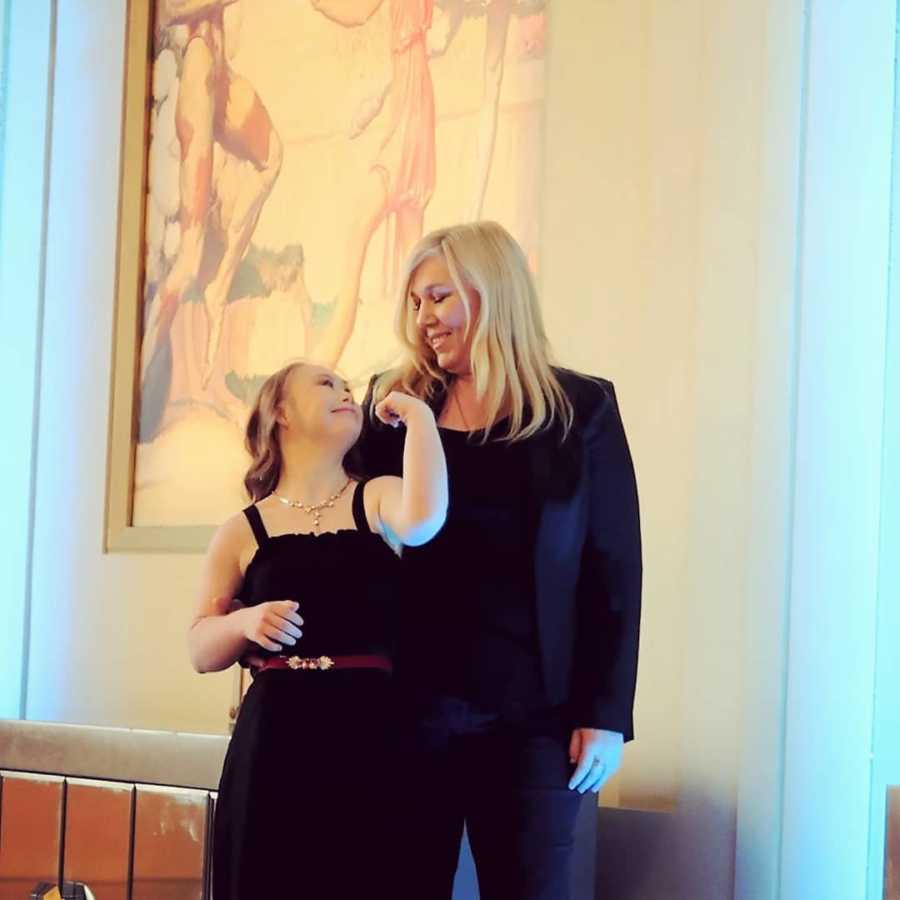 This story was submitted to Love What Matters by Rosanne Stuart of New York. You can follow Madeline's journey on Facebook and Instagram. Submit your own story here and be sure to subscribe to our free email newsletter for our best stories.
Read more about Down syndrome:
'They can't read or write. They don't understand danger or time. But they understand pure love. And they've felt it 29 years.': Married couple now 'longest living' pair with Down Syndrome, sister says it's 'nothing short of a fairy tale'
'They're a burden to society. You've got a lot of nerve spending time with them.' I didn't understand how others could think that.': Woman 'dedicates life' to helping those with Down syndrome, says they're living proof 'pure love exists'
Provide beauty and strength for others. SHARE this story on Facebook with family and friends.