​"I wonder if you think about what kind of person I am. I wonder if you question if you made the right choice. I wonder if you regret walking away from me. I wonder if you are happier and just moved on with your life. I think about these things from time to time. Sometimes it feels like its been decades since we spoke last, other times it feels like a few weeks. The last time we spoke to each other was three months before I got married. It was the last time you acknowledged me.
I wonder if it was easy for you to pretend I didn't exist. I often question if you would be proud if you knew what all I had accomplished so far. I wonder if you would go to football games with me, or constantly question me about babies like mom does. I hope the decision to cut me out was the best one for you, because as the years have slowly gone by, I've moved on as well.
See, all of my favorite things about myself are you…whether I admit it most days or not. I have your sense of humor, your ability to make friends, and really, really good hair. It's been eight years since we lived under the same roof, four since we spoke last, and three since I've seen you. I wonder, if you saw me in the street, if you would wave or just keep walking. I wonder if you think about these things as well.
I heard you met someone new and moved in together. Does she know about me? If so, what have you told her? Am I the bad guy, or does she know the truth and love you anyway? There are so many things I wonder, so many things that, in time, I'll forget.
​You made me understand that just because someone doesn't want you, doesn't mean you are worthless. My worth comes from me and what I decide. I've done so much in life so far, and I'm not close to being done. You missed out and that's okay. I want you to know I'm okay, because someone else stepped in and filled those shoes, and then some. I call someone else 'my dad' now. I won't live with regret, hell, you might not either.
See, my dad walked out of my life when I was 20…he never looked back. It's a story so many people have; one where a parent decided they didn't want to be one any more and left you hanging. Life can be sh*t sometimes and unfair, but it's the unfair things that make you grow and learn more about yourself. Of course, no one deserves what happens from time to time. But at the end of the day, you mean something to someone, and everything to others. You can't base your self love on who loves you."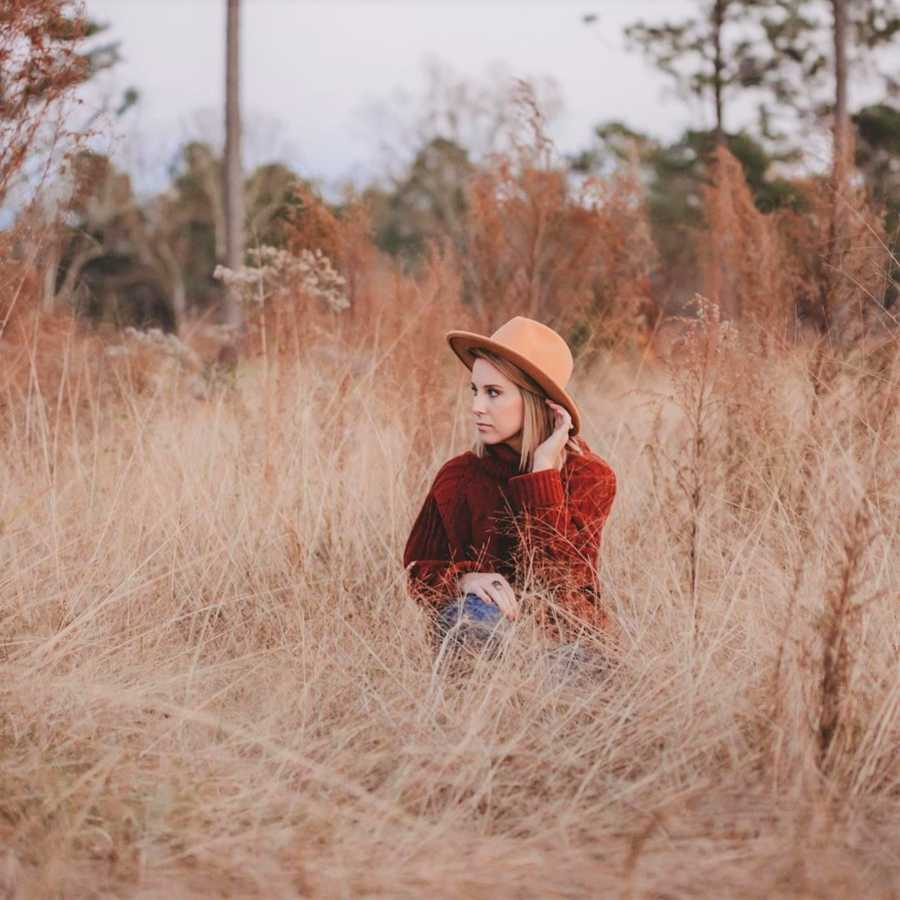 This story was submitted to Love What Matters by Harley Murphy. You can follow her journey on Instagram and her blog. Submit your own story here and be sure to subscribe to our free email newsletter for our best stories, and YouTube for our best videos.