From Angela:
"I was 17-years-old when I had my first daughter, Leah. 20-years-old when I had my second daughter, Lacey. I was in an unhealthy relationship with my high school sweet-heart but I was trying to make it work. Although everyone around me tried to get me to leave him for years, I finally left him three months pregnant with Lacey; March of 2000. The next five months I spent 'in hiding' at my parent's house living in constant fear he would take Leah from me or I would cave and go back to him.
In July 2000, I decided to call a friend who I hadn't spoken with in over a year and she invited me to dinner. That's when I officially met Todd Johnson. He had just celebrated his 23rd birthday. We had gone to the same high school and graduated the same year, but we never had a real conversation. He met Leah (2.5 years old) the same night and of course I was just 20 years old and very pregnant with Lacey.
I had Lacey on September 24, 2000. When she was a week old, Todd showed up on my doorstep and never left. For the next two weeks, he helped me with feedings, baths and playing with Leah. He helped with everything else that comes with being a parent to an infant and a toddler and I finally knew what true love was. Not only the way he treated my children, but the way he treated me.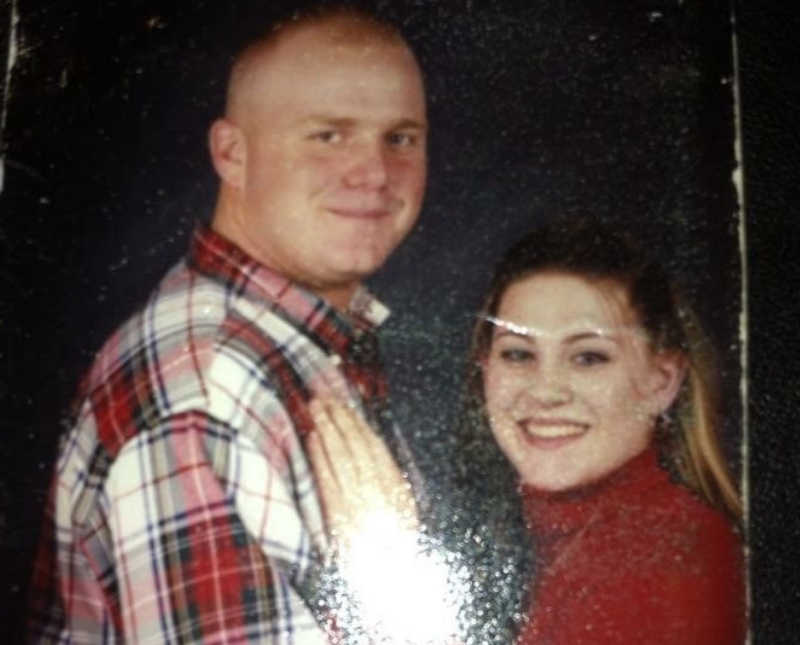 Todd and I were married in August of 2001; just eleven months later. Leah and Lacey were both flower girls in our wedding. Their biological father stopped coming around the moment we got married and became very difficult. It was extremely hard to keep the girls sheltered from it all, but we managed.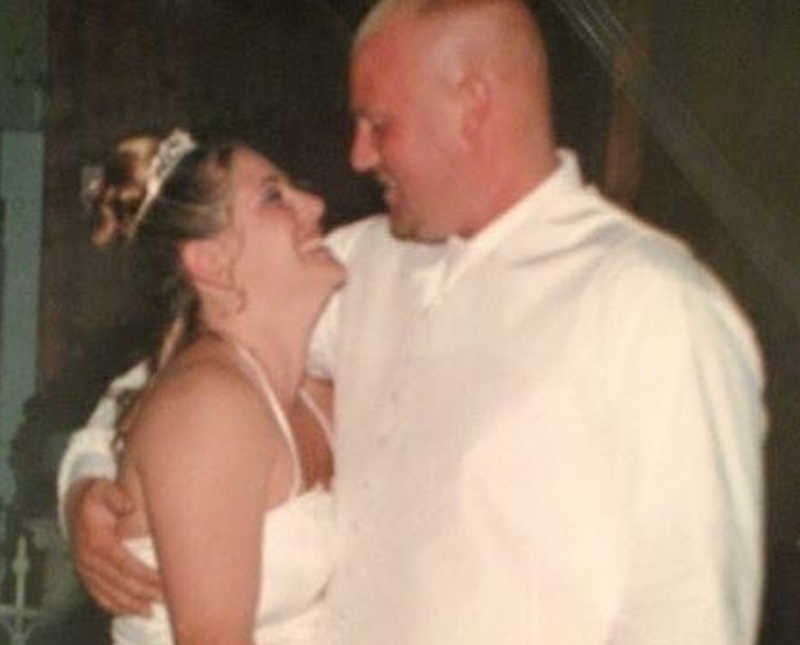 In August 2003, we had our third daughter, Julie. I was 23 years old and Todd was 25. (Keep in mind, his birthday is in July and my birthday is in October).
In May 2010, Leah and Lacey's biological father died of a drug overdose. He hadn't seen his children in over three years. It was the hardest thing to comprehend for Leah as she was the only one to have any memory of him but to Lacey, Todd was the only father she had ever known.
Fast forward to 2016… Todd was now working in the office for his company (he was a truck driver by trade and he traveled often for the last 14 years), I was a busy Realtor and Leah was about to leave for her freshman year in college. There were so many changes and it did not help that Todd and I quickly became distant from the many years he was on the road. Unfortunately, I was also going through menopause and had two lower back surgeries. Let's just say, it was the worst year for our family. EVER.
Todd and I divorced December 1, 2016. It was horrific. Not just for me, but for the daughters who were now, 13, 16, and 19 years old. The next six months, Todd and I decided to separately seek counseling. We were no longer in a relationship, but we knew that we had to be the best co-parents to the girls. It was difficult because we still loved each other very much and we hadn't lived separately in over 17 years. That same year, Todd and I decided to get back together and in October 2017, we were engaged…again. Our faith in God saved our family and brought us back together.
On August 11, 2018, Todd and I were remarried on our original wedding anniversary. Leah was now almost 21, Lacey almost 18 and Julie had just turned 15. It was the happiest moment of our lives and our family unit was back together by the grace of God and power of prayer.
When the girls told me about changing their last names to Johnson, I was so excited:
Not for me, but for Todd who has been their Dad for so many years. Even though he traveled for many years, he never missed a birthday or any important dates for his girls. He is the most supportive person and always has our backs. Anyone who knows our family, understands how amazing of a Dad he is. He raised all three girls equally and has never turned his back on them. He's taught our girls the meaning of true love and how to fight off the darkness when it tries to break your spirit. Leah and Lacey decided to take his last name, because he is their dad. No matter what.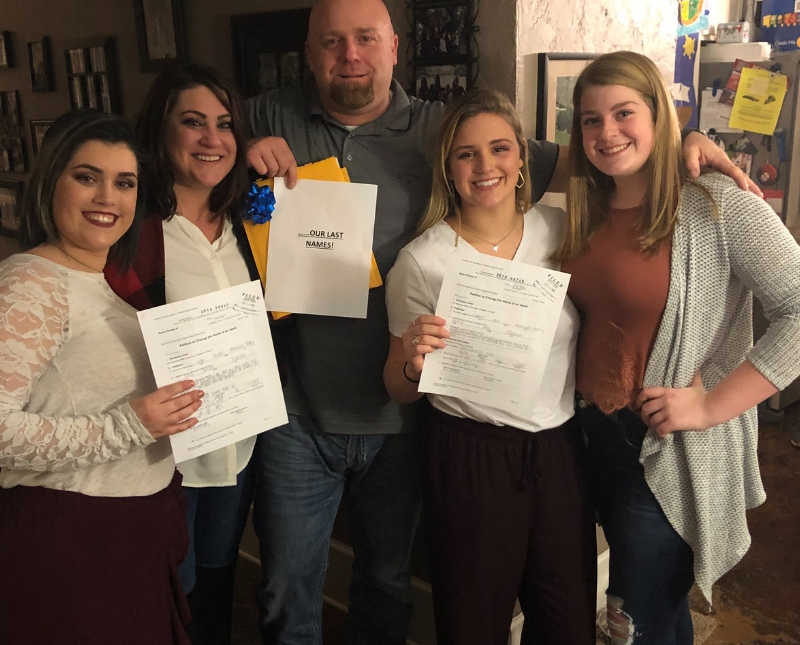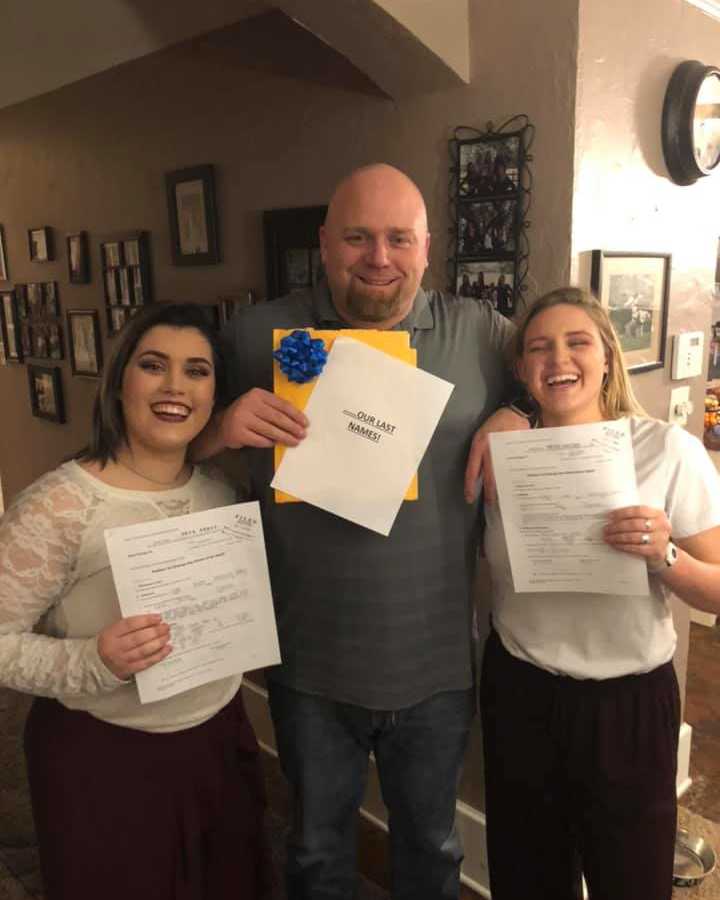 I could not be happier, and I am so proud of them both for recognizing him in such a special way. In all these years, our family has never been so happy and felt so complete. Love wins.
From Leah:
"My mom left my biological father when I was 3 years old, and not too long after, she met my step dad Todd. I was young and didn't realize the complications that come with having two father figures, but I was happy to have them both. Then, my biological father died when I was 10. It was very sudden for me, but a few years later I was told that he chose drugs over his family. So all I had was this man who chose my mom with her kids. A man who chose us. I never realized just how amazing that was until I had seen enough to get a concept of what true love is. It takes a special type of person to love someone enough to love her kids as his own. I don't know exactly when I started calling Todd, Dad, but I call him my dad because he was the one who was always there to support me and help my mom raise me along with my two sisters. Which is why I decided I wanted to change my last name to his. I had been holding on to my biological father's last name as something to remind me that I'll always have a piece of him with me, but I realized that I was holding onto something with no substance. I knew how much it would mean to my dad and our family if my sister and I changed our names. This year, my younger sister turned 18 and I discussed the name change with her and she didn't even have to think about it. So we filed the paperwork and waited for Christmas Eve. We always spend Christmas Eve with his side of the family so it was a perfect time to surprise him. And it was so worth it to see his face when he realized what we had done. He was immediately overcome with emotion; everyone in the room was. It was the best Christmas gift ever! Giving back to someone who has given so much to us was a wonderful way for our family to come together as the Johnsons and I'm just so happy that we all get to share our names. We may not be blood biologically, but we are definitely blood mentally, emotionally, and spiritually."
From Lacey:
"When the news finally came out that my older sister and I were taking the last name of our father, everything felt like it clicked. He has been a role model in our life and always puts his family first. Our family is something that is so important to me, and to experience this was so incredible for all of us. Happy tears were shared with each other and the next step has been taken. This was an amazing experience and it has made all of us closer than ever. We are the Johnsons!"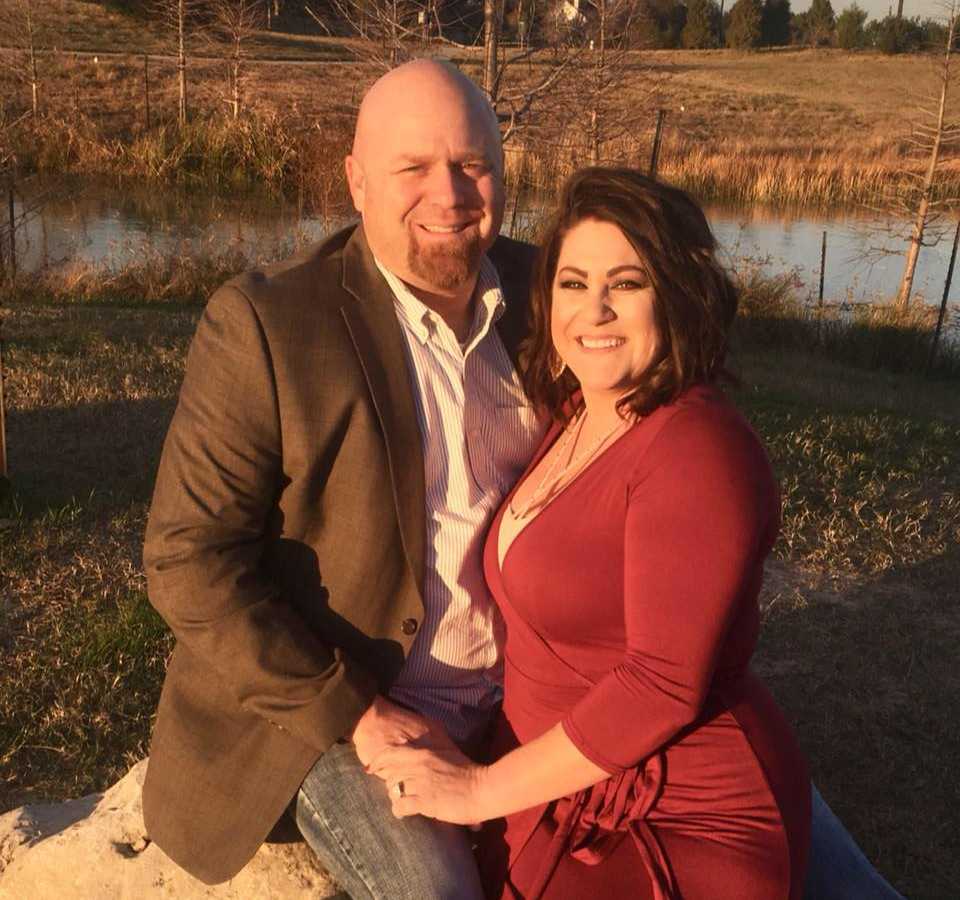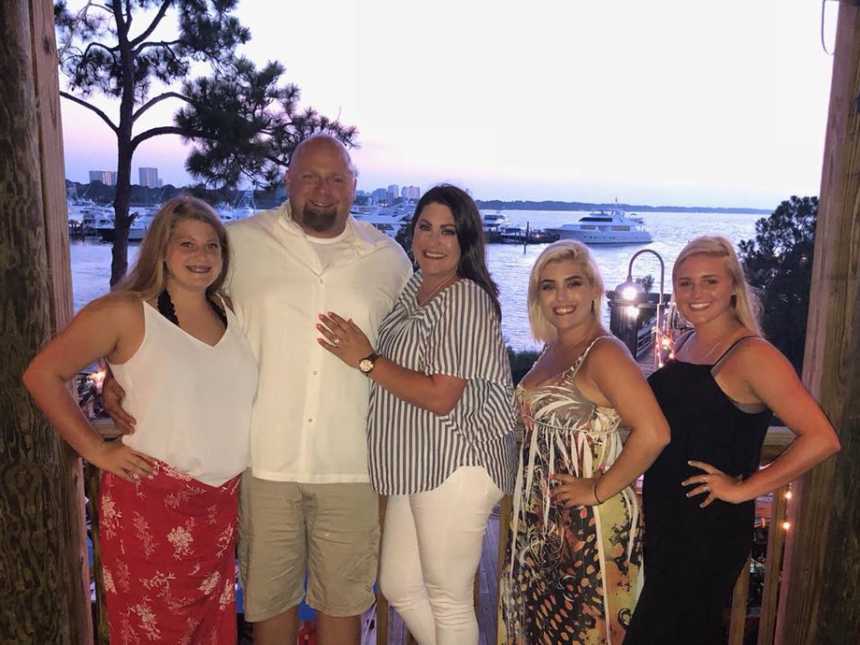 This story was submitted to Love What Matters by Angela Johnson. Submit your story here. For our best love stories, subscribe to our free email newsletter.
Read more stories like this:
'I'd ask you out if you weren't wearing that wedding ring.' Newly single, it was the first day of the rest of my life and I had to act swiftly.': Woman divorces after 22-year marriage, finds soulmate in Kmart
'My husband was living a double life. I found YEARS of mail in his trunk. He changed the locks, abandoned me in a parking lot.': Woman re-marries 'amazing' man she met on blind date, says 'love always wins in the end'
SHARE this story on Facebook or Twitter to celebrate the beauty of family.