"As a stay at home mother of three young boys, I've often considered what the distant future has in store. I've dreamt about my sons' wives, my grandchildren, and where their families would settle down, all the while praying that they'd end up nearby one another. I used to ponder the days when I'd be an empty nester and the sadness, I might feel not having any children home. I thought about the immense free time I'd suddenly find myself having and wondering what I'd do with it.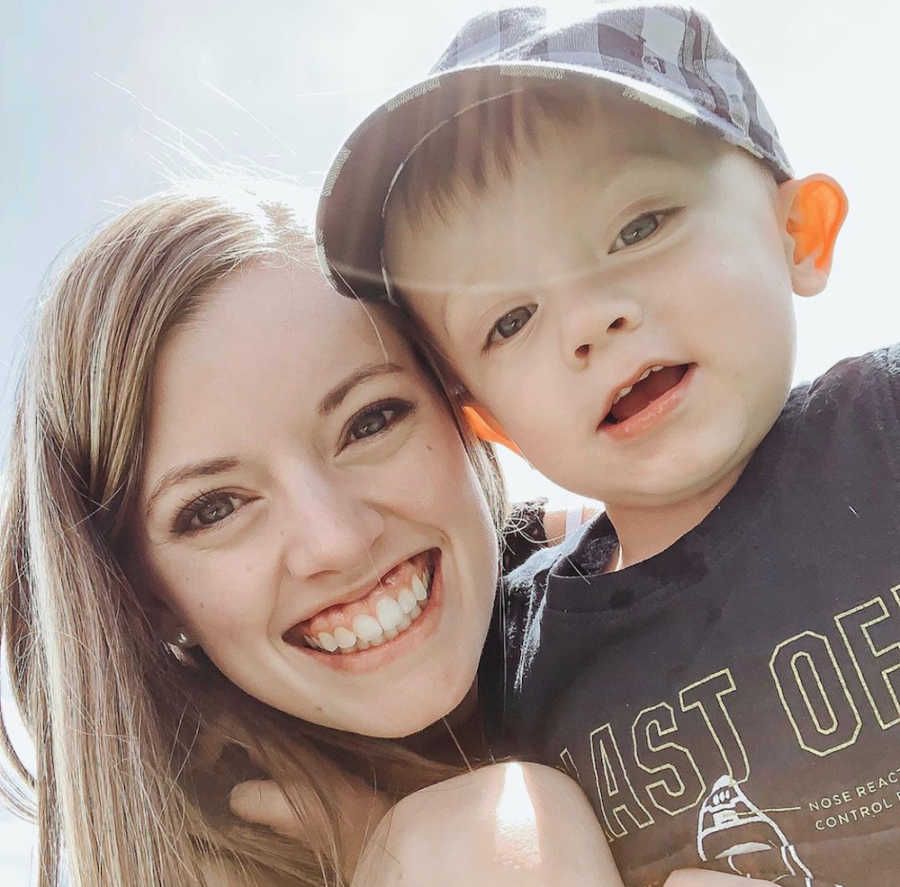 Maybe I'd take up knitting or painting. I'd always wanted to volunteer cuddling babies in the NICU, perhaps I'd spend my hours there. Maybe I'd get involved in a nonprofit organization, vacation more, take up Bingo, or finally finish my degree. But when my middle child, Mason was diagnosed with severe autism, the future I had thought so much about began to change.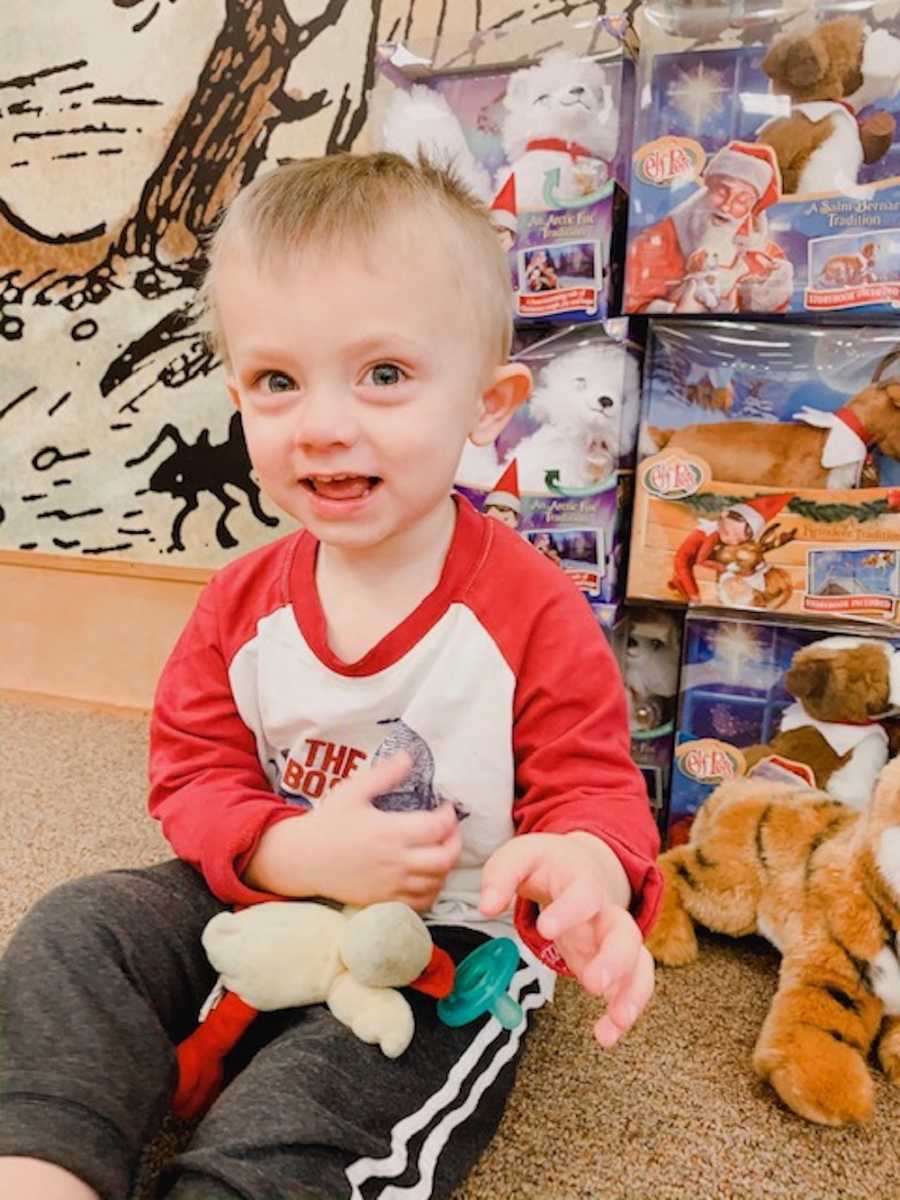 For typical children, the future consists of moving through the motions. It usually means starting a career, finding a spouse, planning a wedding, choosing a home, and starting a family. But for Mason, what motions will he go through? What does the path look like for a child with such unique needs?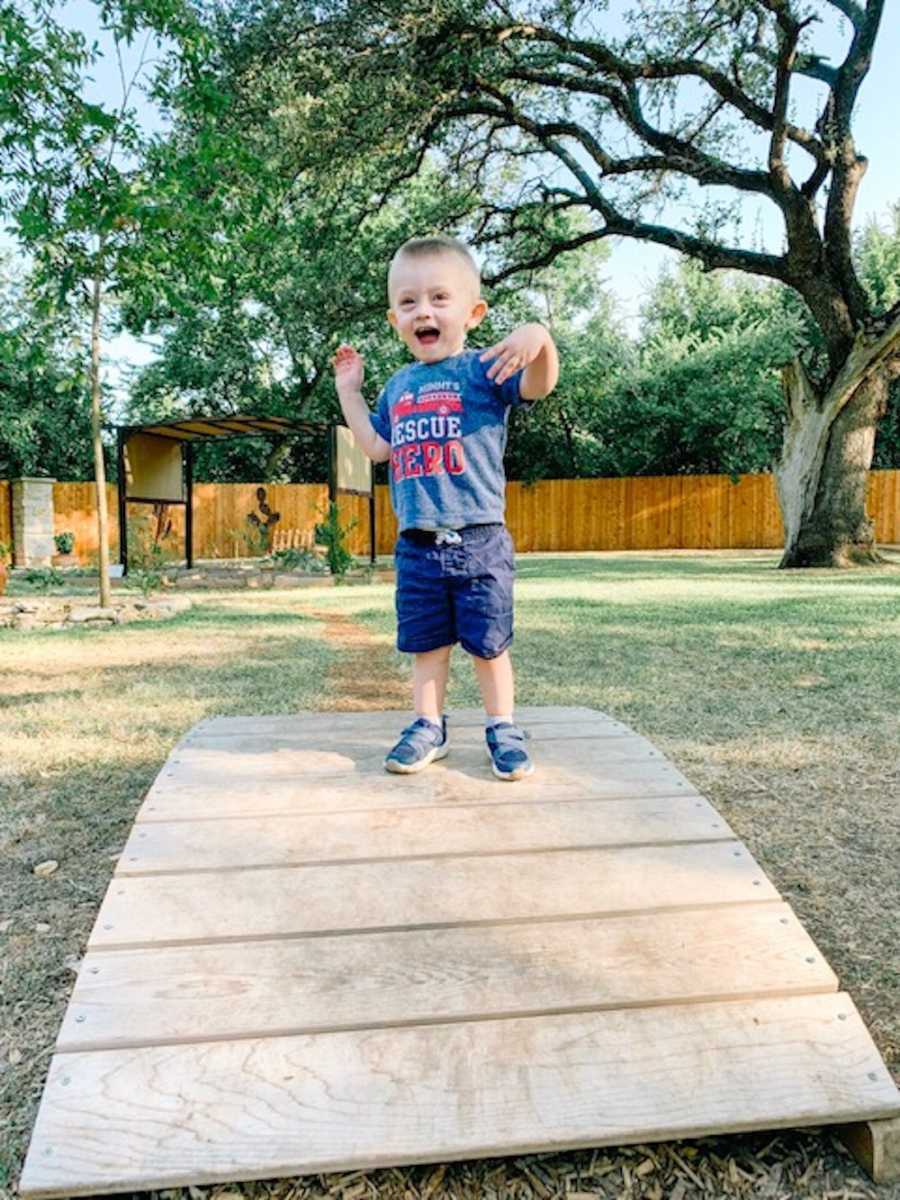 Suddenly, I was left to wonder if I'd ever truly be an empty nester. There is a very good chance Mason will live at home with us until we can no longer care for him. He may never marry or have children. He may never be able to drive and might forever need help with daily tasks. He might forever struggle to speak. I understand and accept that I don't know what the future holds. Perhaps Mason will indeed do all of these things. All I know for certain is that when my husband and I were told our child had a lifelong and severe medical condition, things changed. There were a lot of things we had to consider and prepare ourselves for.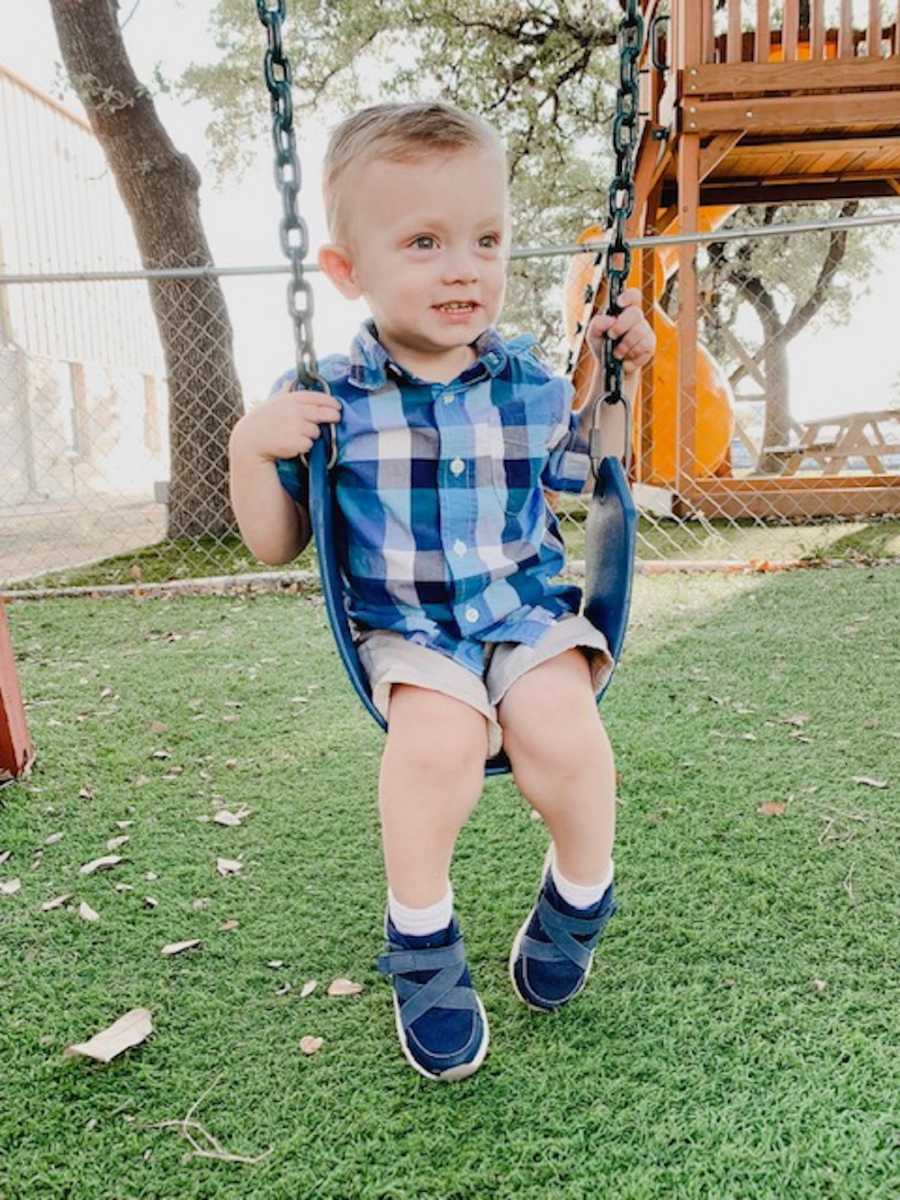 I know one day Mason will have new titles thrust upon him, like uncle and brother-in-law. But will he ever choose any titles for himself–like husband or father? If he does end up needing lifelong care, who will take on such an enormous responsibility when my husband and I can no longer do it? Will it be my eldest son? Or maybe my youngest? Will Mason prefer a group home or perhaps a relative?
The future is always unknown, but for most, there is a semblance of a picture seen distantly through the fog. We have an idea of what life will look like for ourselves and our children in ten, twenty, even thirty years down the road. But for Mason, his future seems so densely hidden, leaving us only to see a short distance ahead of him.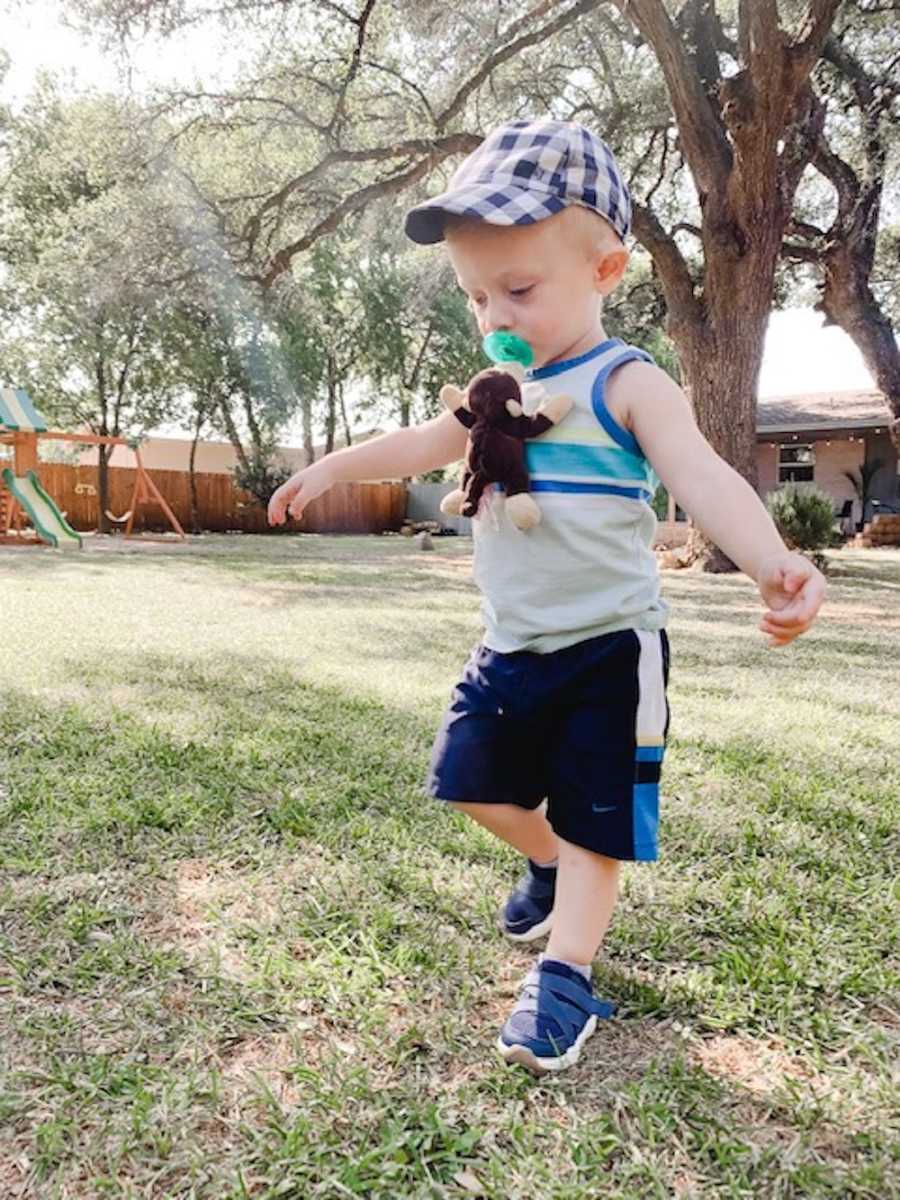 When I mull over Mason's future and my own, I feel no bitterness, no resentment, no envy for others who don't have to consider these things. I do, however, feel sadness. I'm sad that Mason might not live independently, but I'm not sad that he'd live at home with us. I'm sad that he might not marry, but I'm not sad that my husband and I would forever stay his immediate family. I'm sad that my son might not learn to drive, but I'm not sad that I'd have to drive him around. I'm sad that he might forever struggle to speak, but I'm not sad that I would have to be his voice.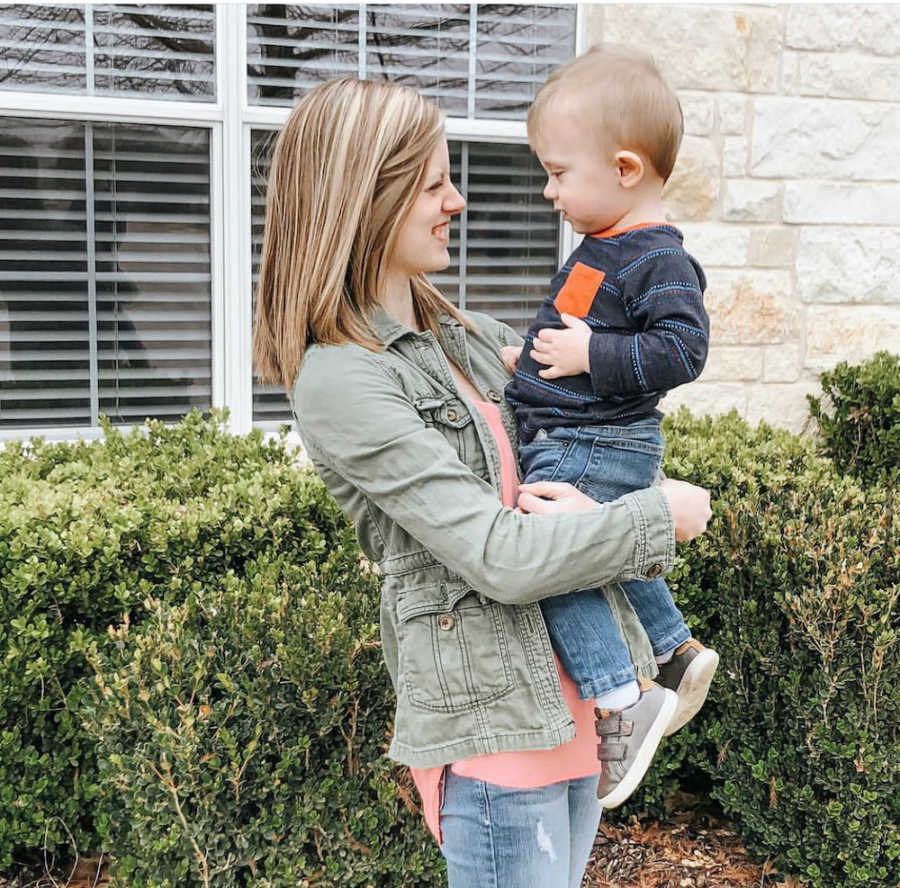 I feel deep sadness that Mason might miss out on certain things in life, but I'm never sad about what that means for myself. I'm reminded that while I may not know what tomorrow holds, I know who holds my tomorrow. My heart will hurt if my son continues to struggle into adulthood, but my heart will also be filled with such joy, for as a mother, I can think of nothing more fulfilling than to care for my children until the end of my days."