"My first two kids were born overseas in 2008 and 2010, so we were super grateful to have Facebook to keep in touch with friends and family. After their births, my husband would leave the hospital with our digital camera, go home, shower, and upload a picture or two to announce the birth of, first, our son, then next, our daughter.
Easy, simple, fun. We loved the immediate response of love, support, and everyone's sheer joy.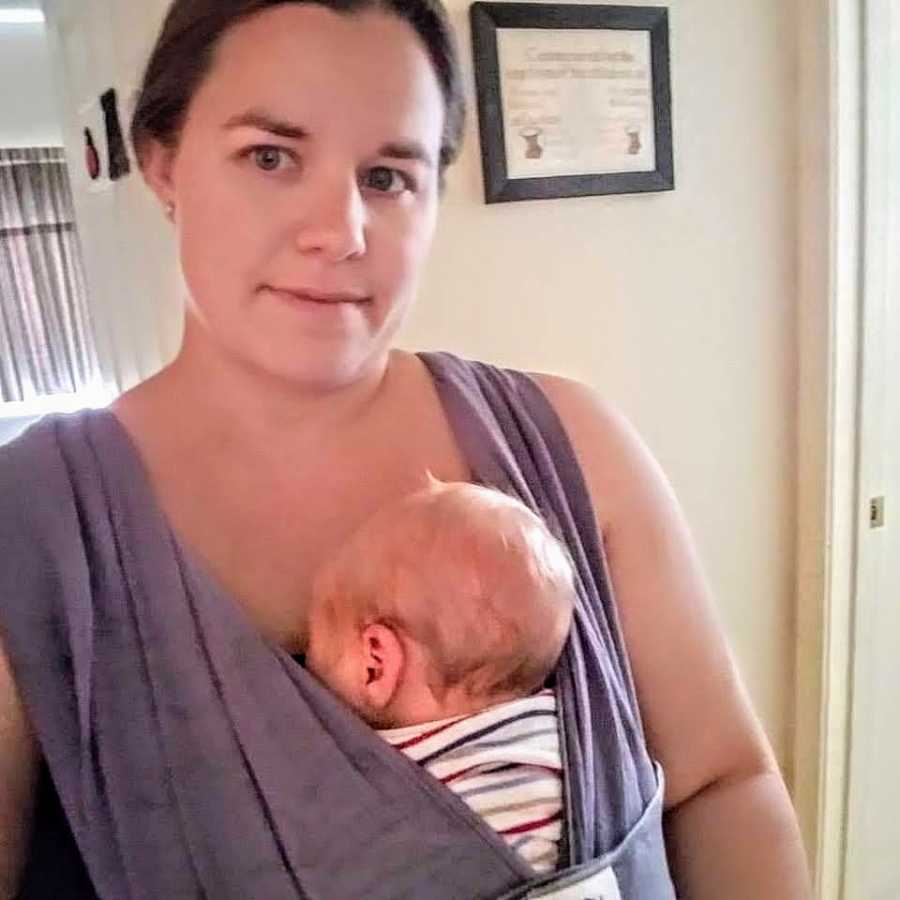 Our family was grateful for social media, because it meant they found out quickly. There weren't a million phone calls to make, they didn't have to wait for baby announcements in the mail. They got to see a few pictures and be excited with us.
But apparently some people's excitement gets a little out of control, breaking baby announcement protocol. Case in point, this post that recently popped up on my Facebook feed:
Why in the world would someone else think it appropriate to announce the birth of someone else's child? Why would this even need to be a concern on the already anxious mind of the parents? Why does the entire world need to know the second you give birth?
And just who, exactly, is leaking the news? I asked around.
Apparently, sometimes it's an accident, like when Rachel, pround new aunt and mom of two, was given permission by the new dad to post, but the mom didn't want her to. Rachel still feels horrible about doing so. For Valerie, who became a mom for the first time a year ago, it was someone she wasn't even friends with on Facebook who leaked the news. Not sure how that can even happen, but OK. (Note to Valerie's non-friend: What's your problem?)
From excited aunts-to-be to best friends to the co-worker that remarks on your absence from work, the excitement gets kind of tempered when someone else tells your story.
When it comes to stealing a 5-minutes-postpartum mom's thunder, mothers-in-law make for the dirtiest thieves. There's something about having your mother-in-law do it that can set you over the edge. More than half the moms I spoke with who'd had someone else announce their child's birth said it was their mother-in-law who did it. As if there isn't enough tension there in the first place.
Look, I get it. We live in a world of instant gratification, where the second something happens, good or bad, the world needs to know. Maybe if we heavy users of social media stopped to think about what was important—and not what we wanted others to know—we'd develop a little more respect for boundaries with others.
Excited grandparents may be some of the worst offenders of crossing the line. If they are close enough, they're waiting super anxiously right outside the delivery room at the hospital. If they aren't, they're calling, texting, and stalking Facebook, waiting for information. Let me just pause here and ask the question: What would they have thought if, gasp, their parents had decided to descend on the delivery room and call all their relatives to join them? That's the equivalent of what they are doing here. Unnecessary and rude.
Medical professionals aren't off the hook regarding baby announcement best practices. Doulas, midwives, and nurses love to show off new babies or talk about a fabulous birth they just supported. They've got emotions and experiences they want to share, too! Sorry, guys, write it in a diary. Parents should be the first to share the big news. In tight-knit communities, referencing the birth of a 'beautiful 8-pound boy' when Mom already announced her labor on Facebook means you just scooped the family on two of the three biggest pieces of information we're dying to share. (Why not throw in the name for a trifecta!)
So much for promoting family bonding, birth plans, and privacy!
Parents-to-be are too busy in the hospital to be monitoring their Facebook timelines. They may not even know what is being posted. Even the best security settings can't stop someone from mentioning your news, including when they don't tag you. In fact, I discovered almost two months after the birth of our third child that this had happened to me. I had no idea and it didn't affect our announcement, and the person who crossed this sacred line and I don't share a lot of mutual friends. Still. And not everyone is that lucky.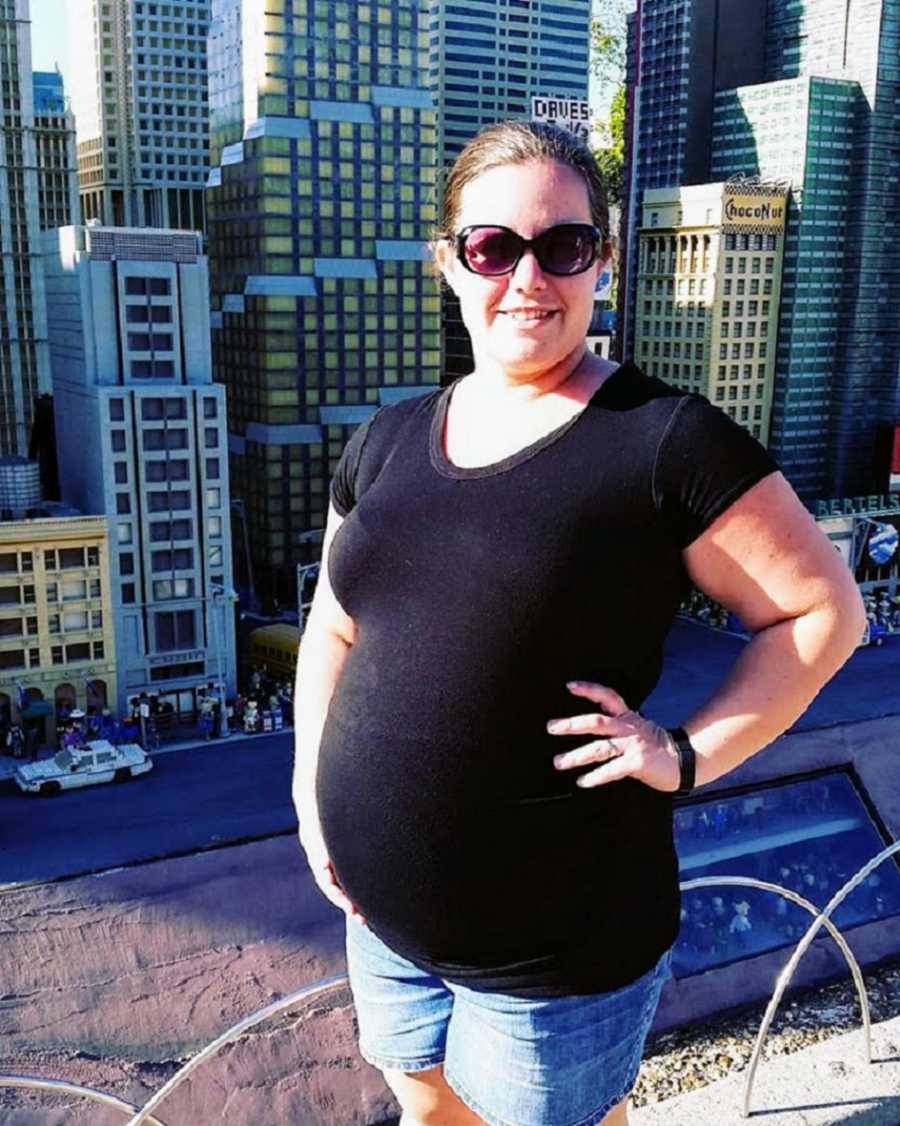 The sting of not being the one to announce a pregnancy, gender reveal, or the birth sticks with some moms. Postpartum hormones are strong and unpredictable. Something like this can really set it off.
Bottom line: If it's not your baby, don't say a word.
There are absolutely no exceptions here. None. Ever."
From podcasts to video shows, parenting resources to happy tears – join the Love What Matters community and subscribe on YouTube.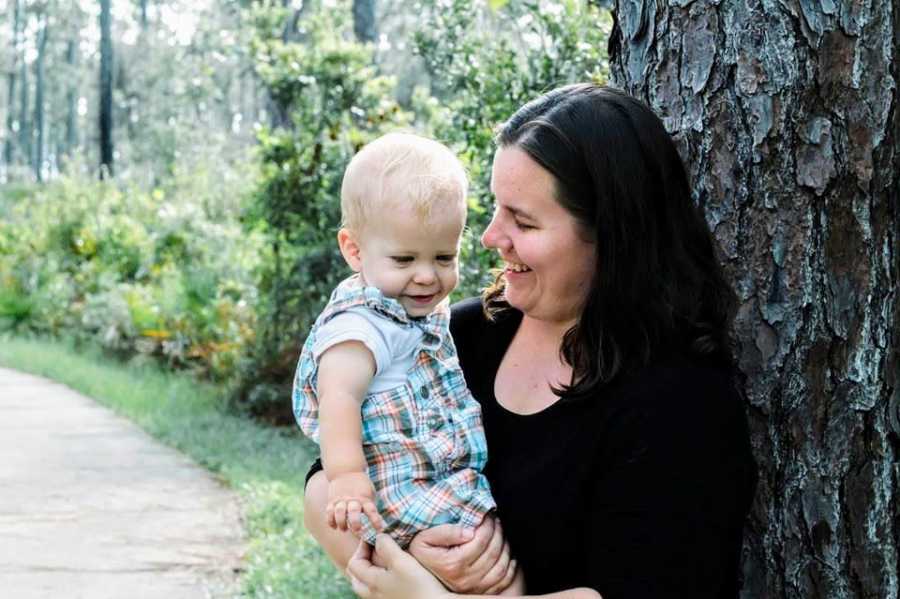 This story was submitted to Love What Matters by Rebecca Alwine. You can read the rest on Mom.com. Follow Rebecca's journey on her blog and Instagram. Submit your own story here and be sure to subscribe to our free email newsletter for our best stories.
Read more stories like this:
'WHAT IS THAT?' Our baby girl had something interesting between her legs. 'IS THIS A BOY?!' My husband fell to the floor. 'We have a SON!'
'I'm 36, I've been off birth control 10 years, we've never even had 1 positive pregnancy test!': Woman's surprise pregnancy after adopting 3rd child
Do you know someone who could benefit from reading this? SHARE this story on Facebook with family and friends.