"My name is Frankie Sanchez.  I am 56 years old.  I have ALS.
My story started long before I was diagnosed with the terminal disease ALS, also known as Lou Gehrig's disease.  I was born in Spanish Harlem in New York City.  I am the youngest of 6 children.  My parents moved from Puerto Rico to New York before I was born, although I spent time in Puerto Rico during my childhood as well.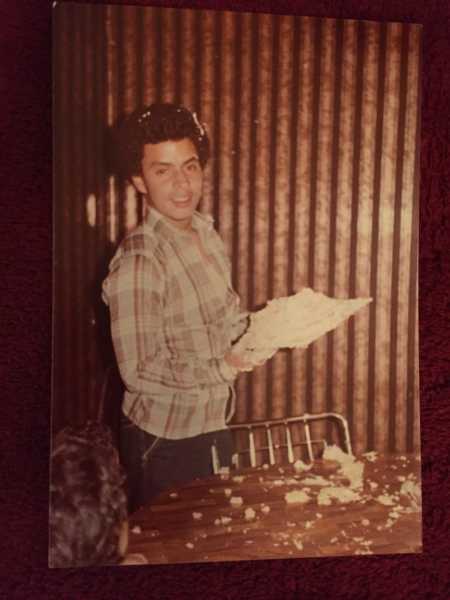 I had the best childhood a boy could ever want.  We lived in the projects in the South Bronx.  I made friends easily and played outside every day.  We played baseball, basketball, tag, stickball, skullies, and kick the can. But my true love was and still is football. To this day, I am a diehard New York Giants fan.  I am still very close to many of the old neighborhood guys I grew up with.  They are more than my friends, they are my brothers.
I joined the military at 24 years old.  I had a 2-year-old daughter and needed to find a steady job to support my family.  I was put on a plane and went to El Paso, Texas for boot camp.  I loved the military.  It gave me purpose and I truly believe I found my calling in the Army.  I traveled all over and was deployed overseas 7 times.  I proudly served for 22 ½ years and retired in February 2009.  I remarried and settled down in El Paso with my wife and kids.  I soon jot a job as an overseas contractor.  I would deploy overseas for 3 months and come home for 1 month.  That's when my symptoms started.  I had just arrived in Afghanistan and was walking, and my left foot started to slap the ground as I walked.  I thought it was odd, but I had just gotten off a long, international flight and chalked it up to being tired.  Over the course of the next few months, my foot was constantly slapping the ground as I walked and I tripped and fell several times.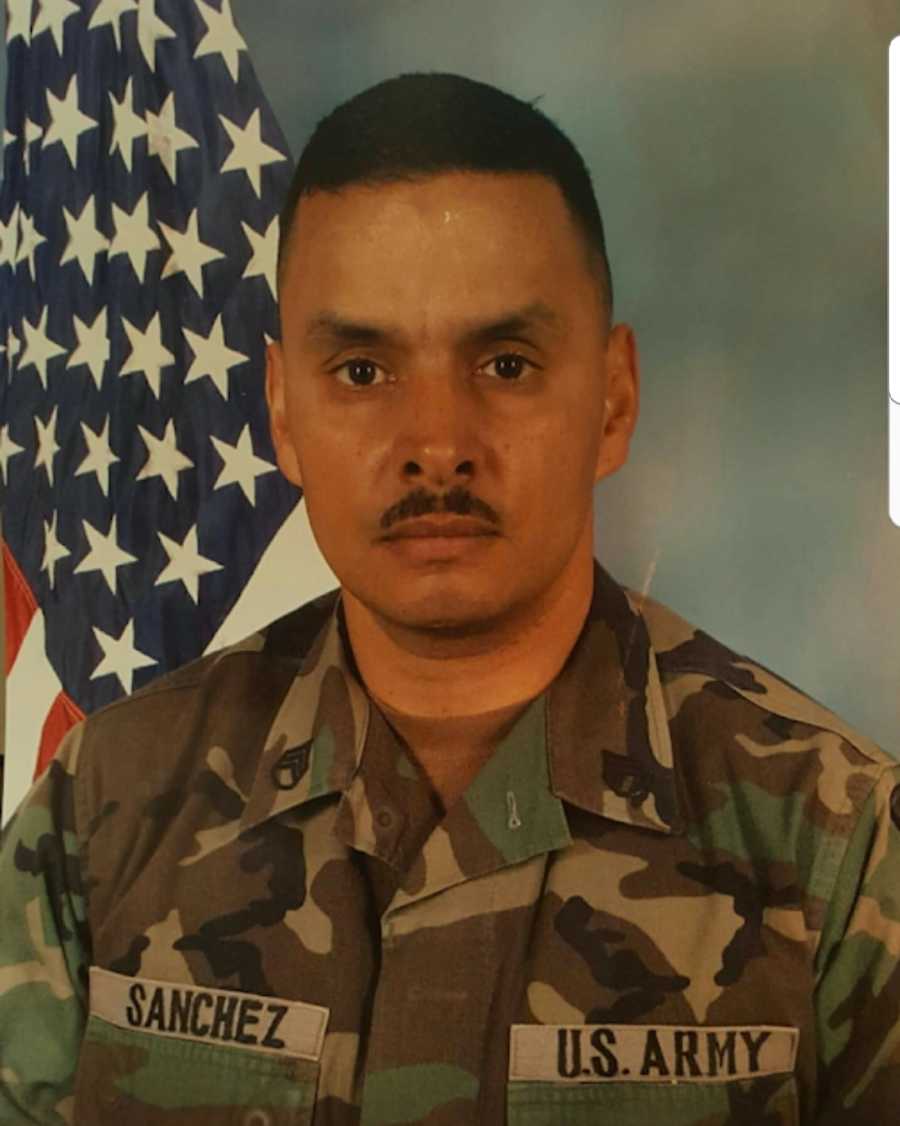 My wife and I were both concerned so during my time home, we spent many afternoons at the VA hospital getting tests done trying to find an answer.
I deployed once more and when I came home for my next VA appointment, I was given the diagnosis that would change my life.  'Mr. Sanchez, you have ALS and there isn't any more that I can do for you.'
I had to quit my job and my wife and I had to find a way to tell our children that I had just been given a death sentence.  The next several months are a blur now, we cried.  All the time.  We thought we had weeks left.  Everyone tells you when you get diagnosed with ALS to get your affairs in order, so I updated my will and got ready to die.
[[blue shirts over each other]]
Our sons were 15 and 17 years old and I was desperate to be alive to watch them graduate high school.  So I decided to fight.  I didn't want to go yet.  I still had things to see and do.  I made it to watch our 2 oldest sons graduate.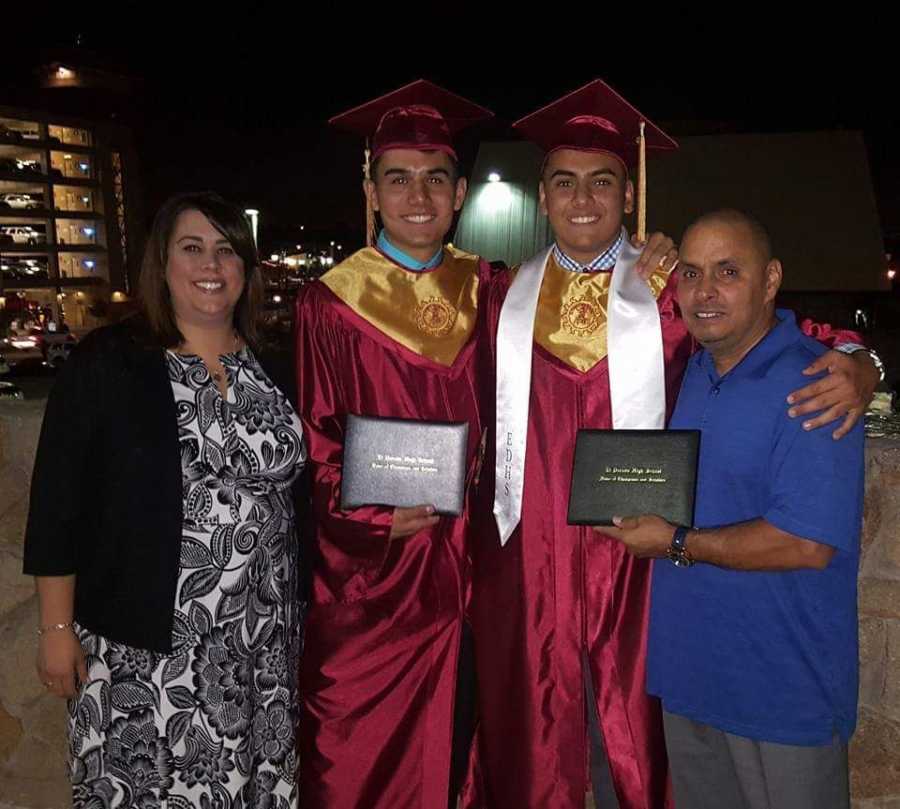 When our oldest son decided to join the AirForce, I encouraged him to go and start his life, despite my diagnoses.  It was good, because now I had a new goal.  I needed to be around to watch him graduate basic training.  I promised my son that if he graduated on time, I would be there to tap him out — a very moving tradition where the AirForce has new graduates stand at attention until they are 'tapped out' by a family member.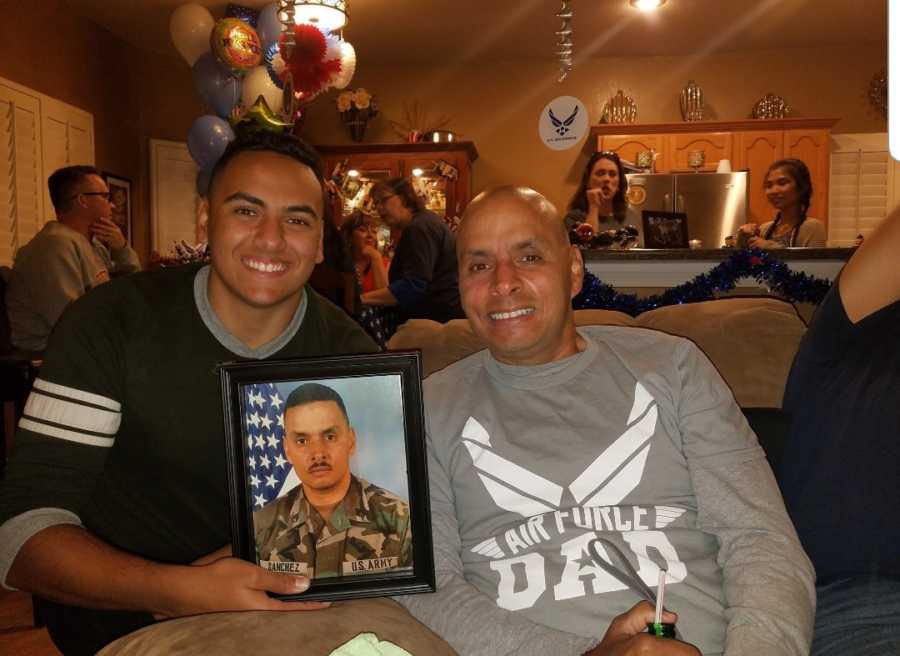 So we both had a mission.  Graduation takes place at Lackland AirForce base in San Antonio, Texas.  We traveled from our home, 8 hours, and arrived in San Antonio the evening before graduation.  Once we got to our rental, the breathing machine that I had become dependent on to help me breathe broke down.  We didn't have a backup machine.  We ended up in the emergency room.  The doctors told me I would not survive very long if I left the ER without a new machine.  It was the middle of the night.  There wasn't any way to get a machine until the next day at the earliest.  My heart was broken.  My son had excelled in basic training and I was going to break my promise to him.  It was a very long, emotional, stressful night in the hospital.  My wife started reaching out online to everyone we knew and strangers too.  Begging for help.  Was there anyone in the area that could lend us a machine.  Hours passed and a new machine didn't come.  Our hope faded as the hours passed.  My wife stayed by my side the entire night and sobbed.  We were both so devastated that we were going to miss this once in a lifetime event.  We had traveled to graduation with several family members so our son would have his loved ones there, but I needed to be there.  I don't know that I've ever prayed more for God to help me.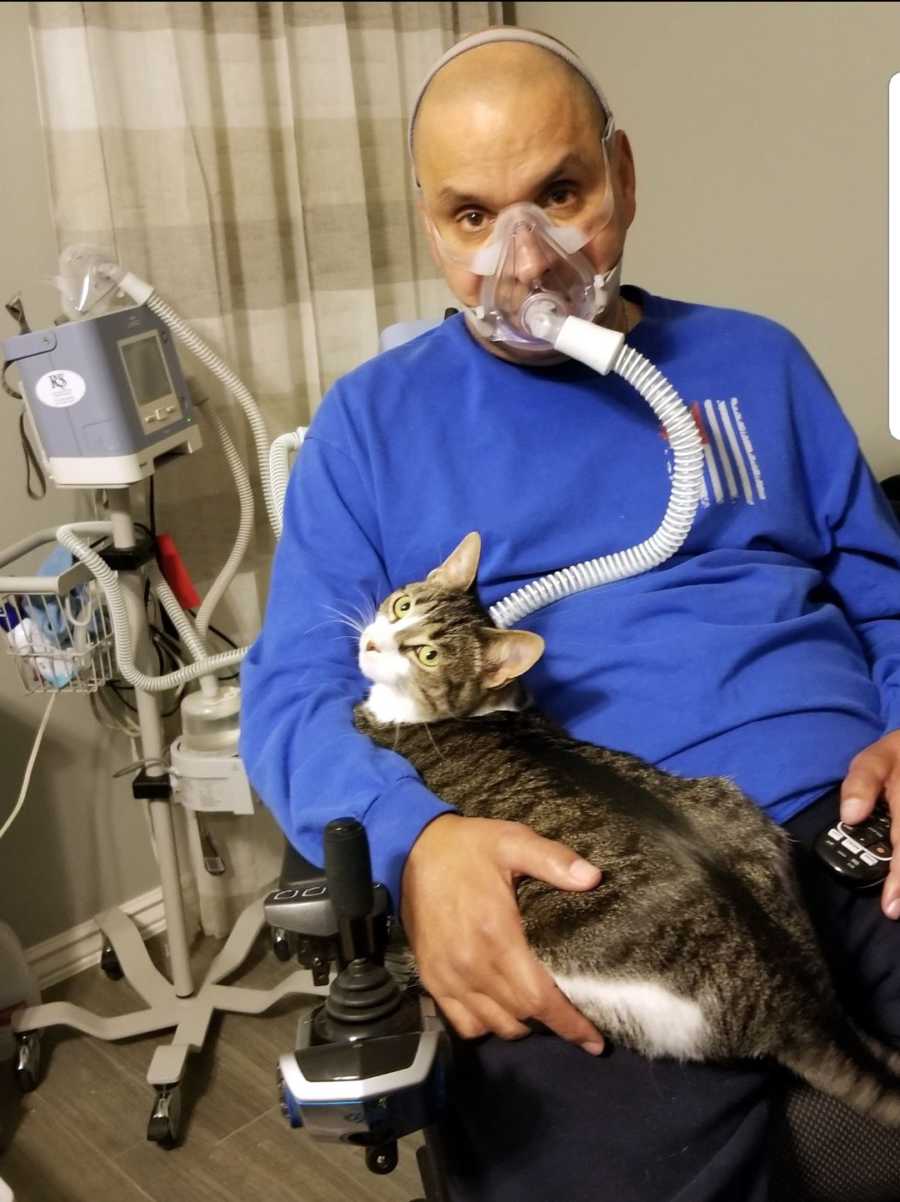 Night turned into early morning and still nothing.  Our family was sending us updates on the events that had already started.  My wife and I were completely exhausted and hadn't eaten or slept a wink.  At 9:03 a.m., a gentleman walked into our hospital room.  He worked for a company called RQS, they had received a call early that morning about us and showed up at the hospital with a new machine.  We had received our miracle.  The gentleman took my wife's phone number and set up my new machine and told us to go.  He ran with us to our car along with some of the hospital staff and told us he would call us later in the day to sign paperwork.  He didn't get our insurance information, a copy of our ID's, nothing.  It was unreal how much they helped us.
We drove as fast as we could and got to the graduation grounds and to our seats with 10 minutes before the tapout ceremony started.  Everything happened so fast, we were so tired and hungry and I was weak and frail.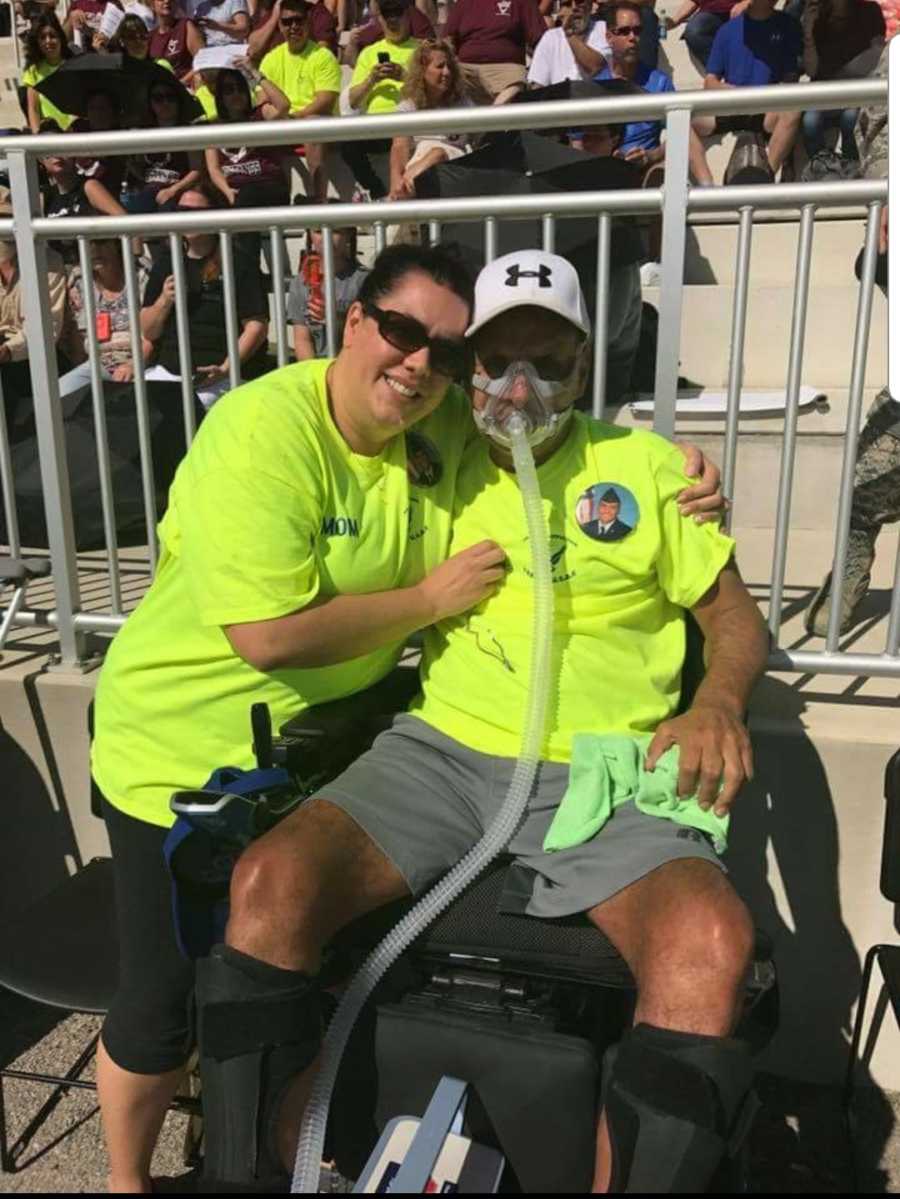 I decided when it was time to tap my son out that I wanted to get out of my power wheelchair and take a few steps and walk to my son.  I was overwhelmed with pride for my country, for my son and I know I didn't take those steps alone.  God was with me.  We made it, and it was a miracle.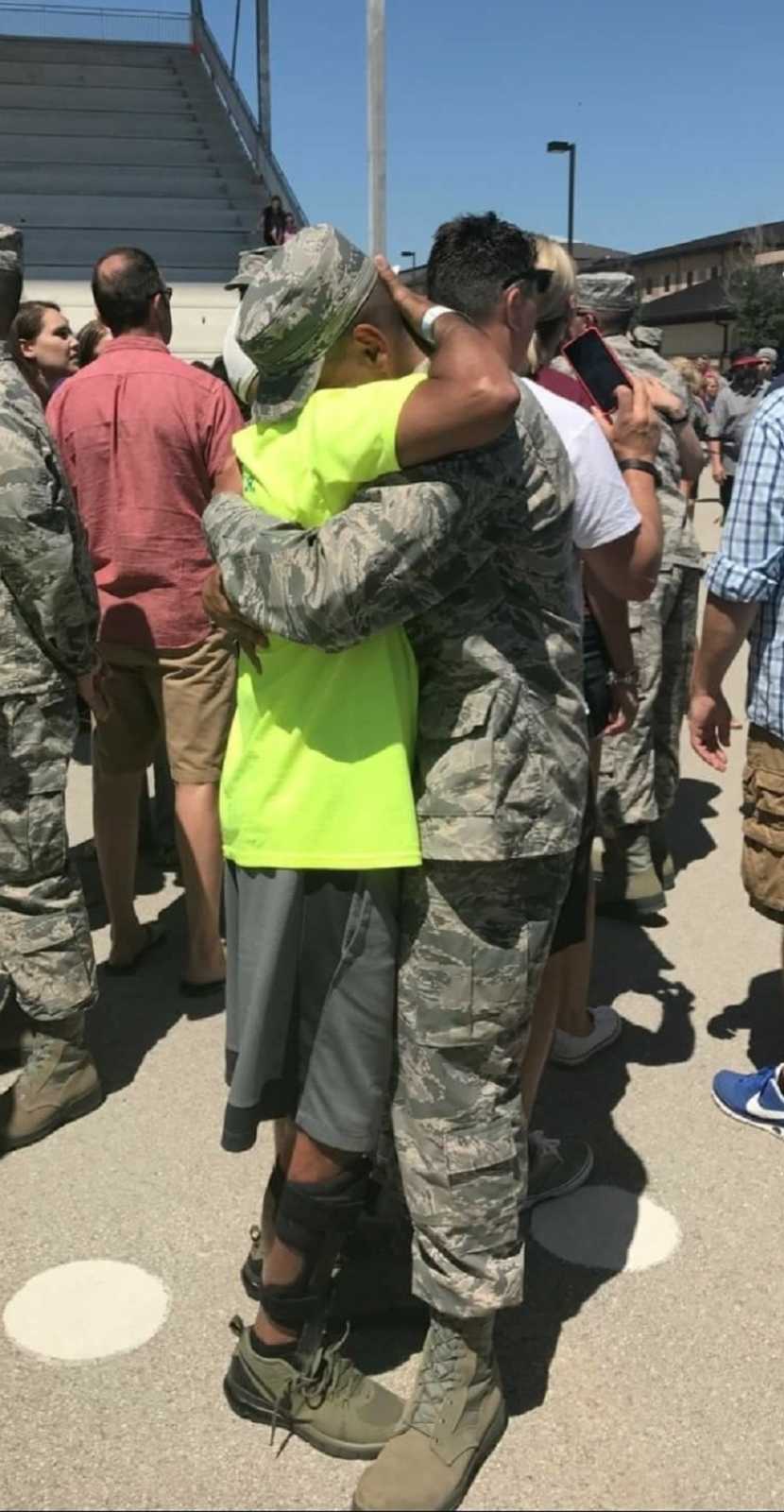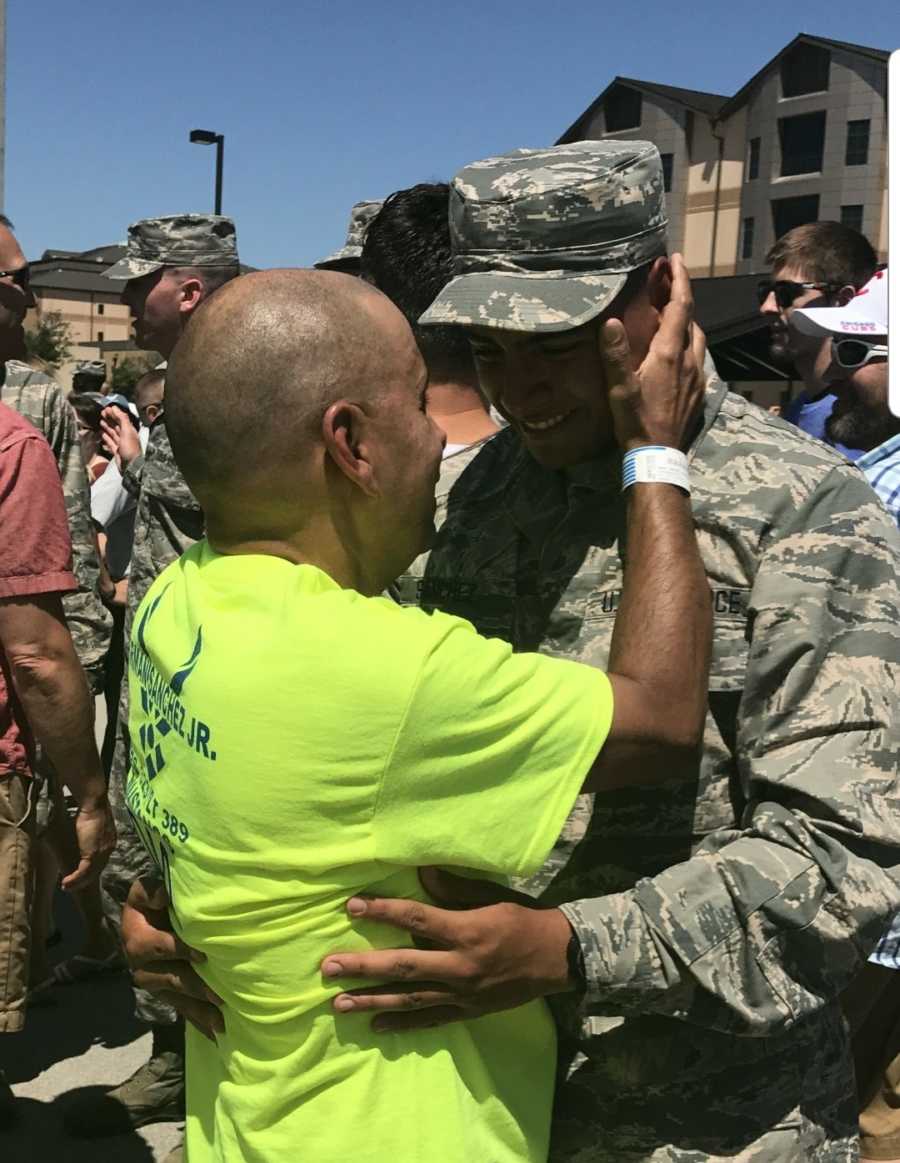 There isn't a more poignant moment in my lifetime. I have had so many good times, many laughs and wonderful times with my family and friends.  But the events leading up to my son's graduation make this event stand out more than any other time in my life.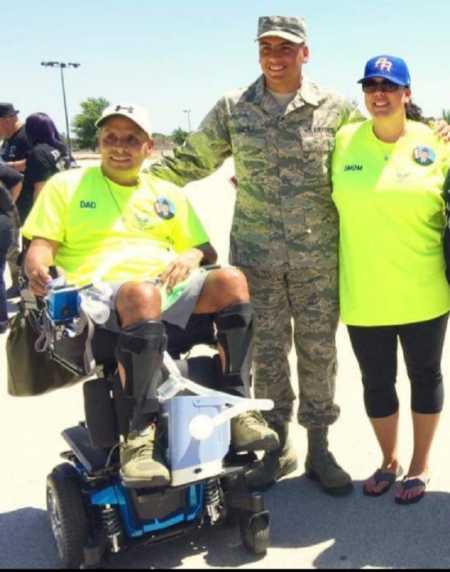 We came back home after graduation events and resumed our new normal lives.  Time passes and ALS takes a bit more from me everyday.  My breathing is very compromised and I must have the breathing machine on 24/7 now.  I can no longer walk as much as I want to, the muscles in my legs have atrophied so much it's not physically possible anymore.  I am confined to my bed and my power wheelchair.  My wife takes care of all my needs. She feeds me, bathes me, brushes my teeth, dresses me.  ALS takes away so much, it's impossible to explain it all.  I am so thankful and blessed to have my wife.  Being a caretaker is incredibly hard work, I would have been gone long ago if it wasn't for my wife's persistence and loving care.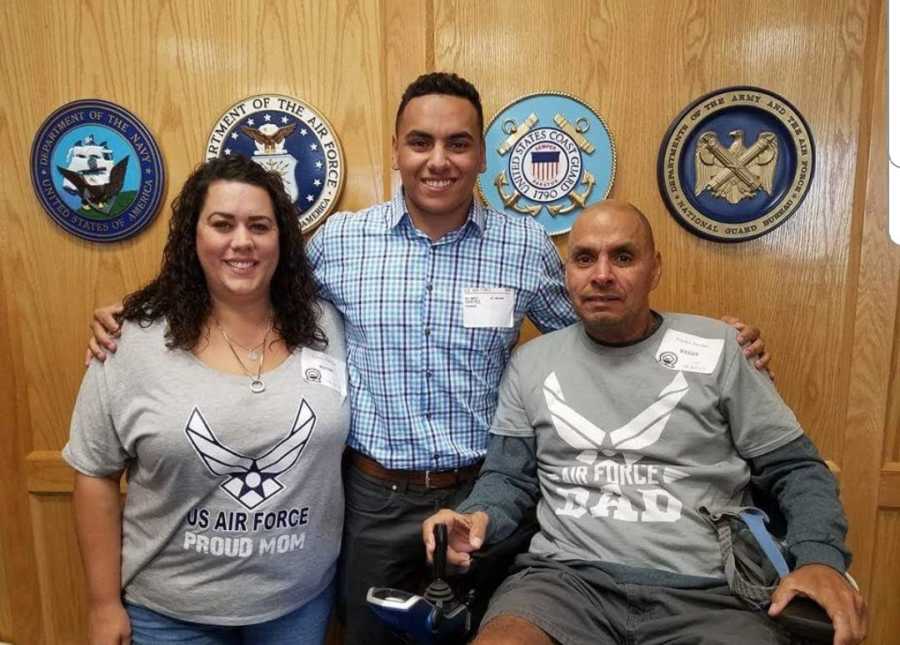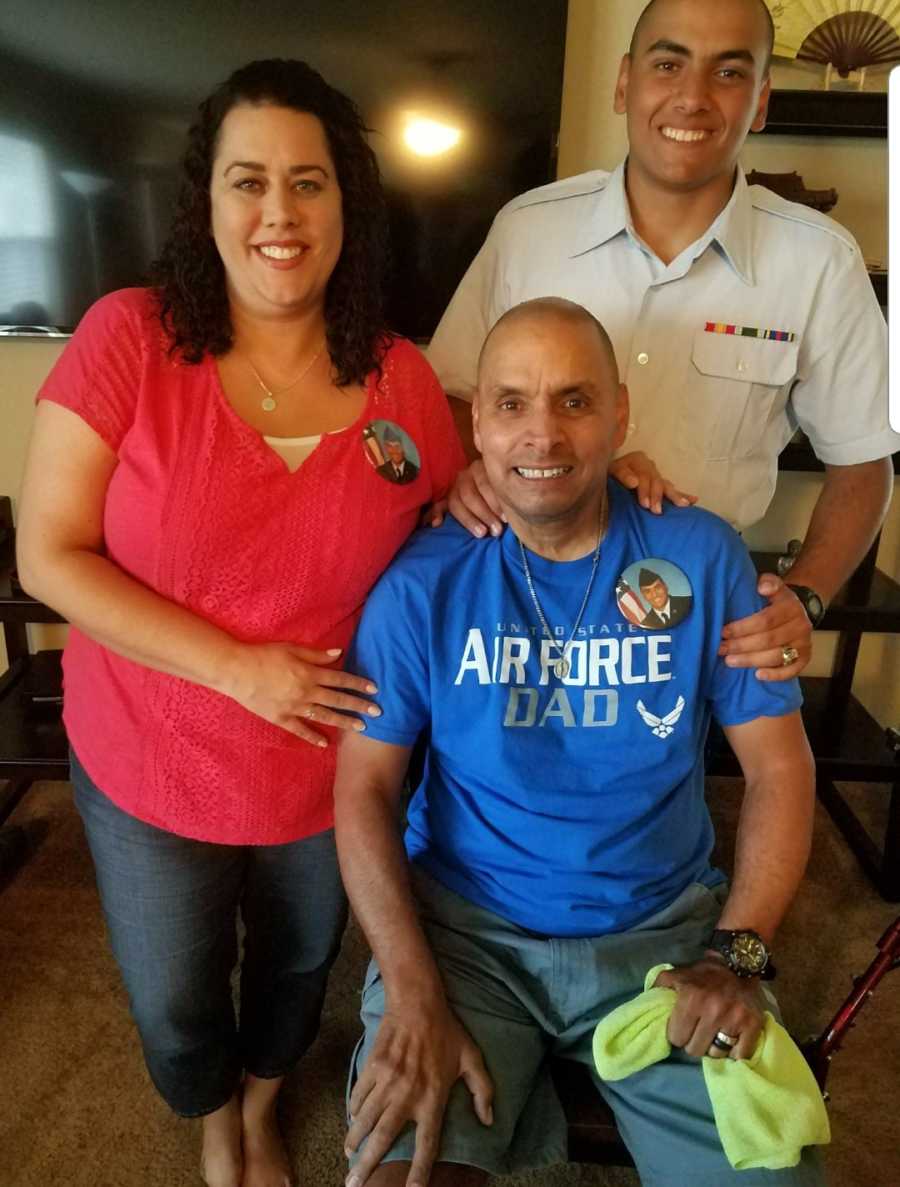 Puerto Rican people will tell you that in our culture we love life.  We love music and dancing and cooking.  It's hard to love those things when you aren't able to participate in any of them anymore.  My wife and I used to dance in the kitchen as we made dinner.  It was our thing.  We danced on our front porch or as we cleaned the house.  We can't dance together anymore and it's heartbreaking.  I miss my wife, I miss my old life.  I miss working out in my backyard.  I miss driving and carrying heavy things for my wife.   I miss simple things that most people take for granted every single day.  Mundane, boring, tedious house chores and laundry and pulling weeds.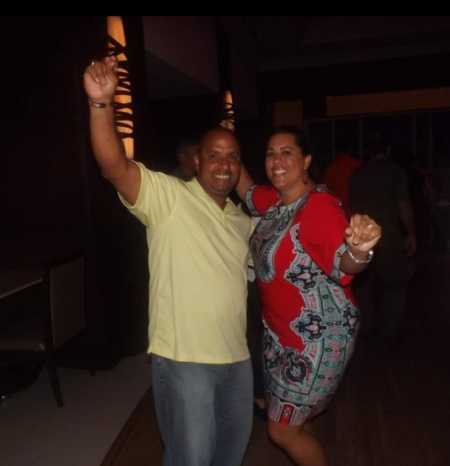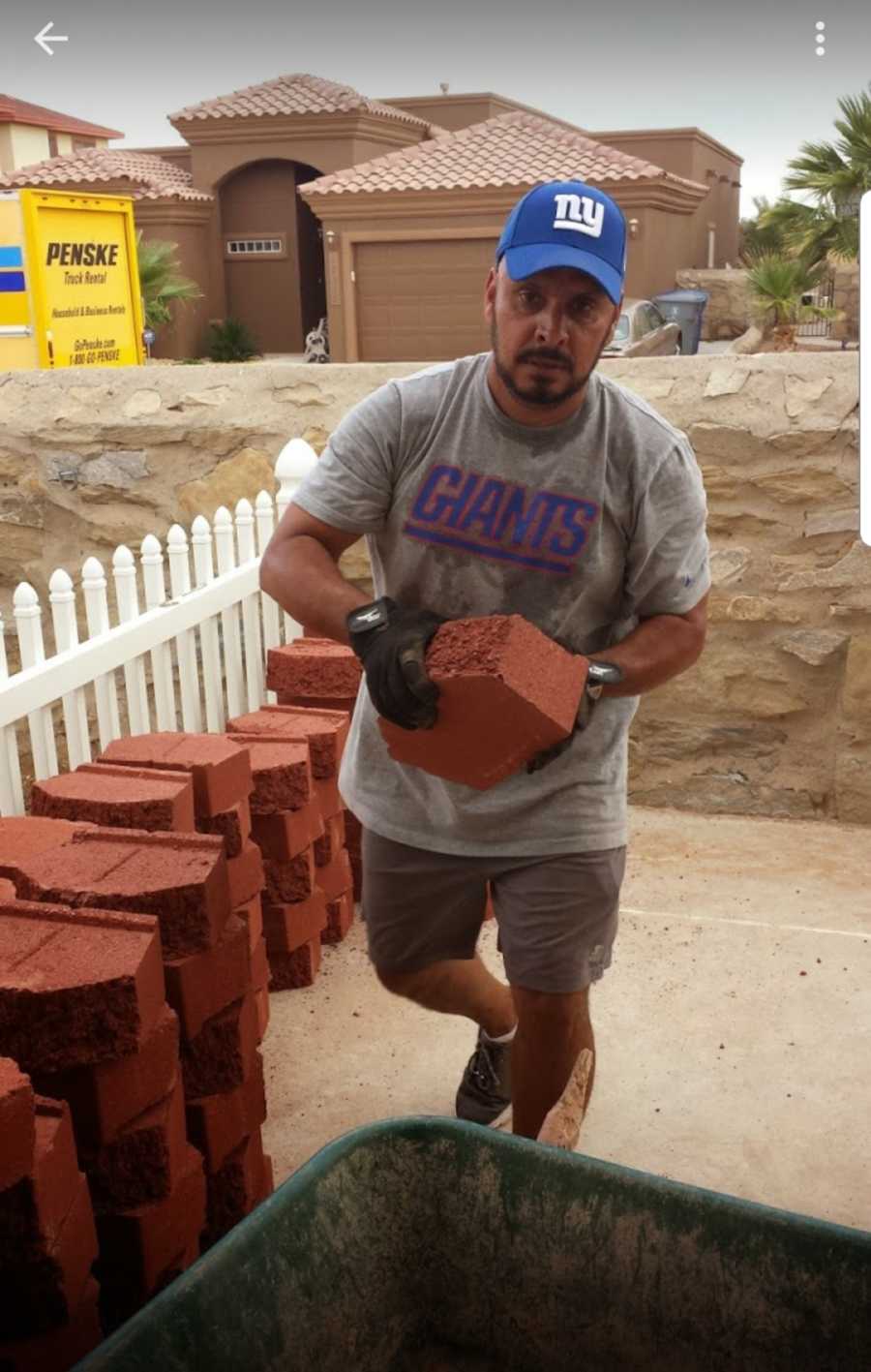 ALS doesn't discriminate.  It comes into your life like a tornado and leaves a huge path of tragedy, devastation and destruction in it's path.  It doesn't care that I am a father.  It does not care that I can't bare the thought of leaving my wife alone here on earth.  ALS doesn't care that I am now a grandfather.  I served my county, I worked hard all of my life, I've always been healthy and active and loved life.  Every single night, after my wife puts me to bed, she sits with me and we hold hands and kiss goodnight and pray to God, and we ask for one more day.
Every morning when we wake up and open our eyes, we thank God for one more day.  I love spending time in my backyard, I call it my mancave.  My wife sends me outside for a few minutes each morning and I sit in the sun and reflect on my life.  I have lived a good life and I'm sad that ALS is my fate.  We look for the joy in the little things these days, and we don't sweat the small stuff.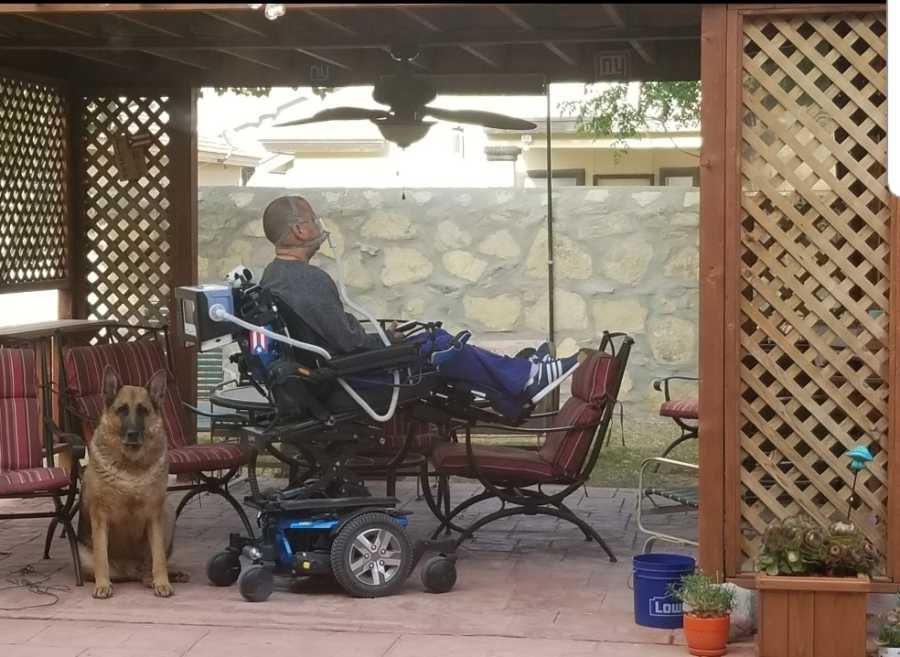 I have made the difficult choice to not get a feeding tube.  I have decided against getting a tracheotomy.  I want to be here, there is so much more that I want to see and do, but for me, my quality of living is a choice I won't compromise.  I will rejoice in Heaven when God calls me, and until then, I will ask God for one more day on earth."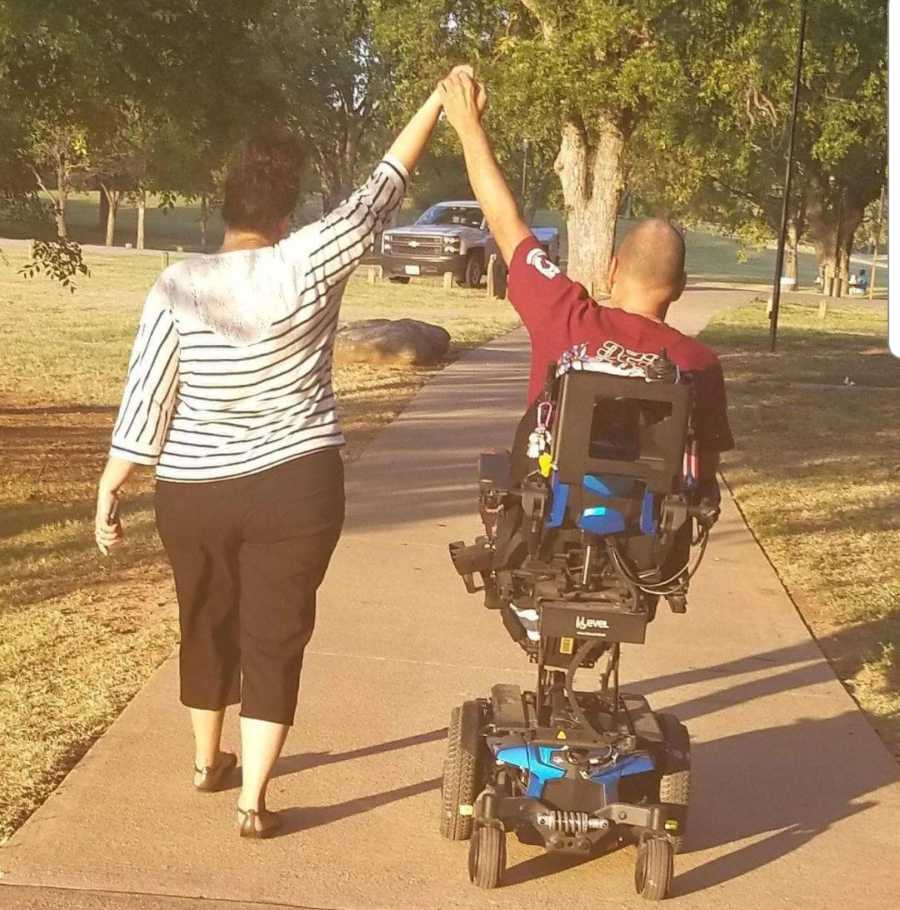 This story was submitted to Love What Matters by Frankie Sanchez, 56, of El Paso, Texas. Submit your own story here, and subscribe to our best stories in our free newsletter here.
SHARE this story on Facebook to help spread awareness about ALS!