"'I'm sorry to inform you, but your pre-authorization claim has been denied…'
I cannot tell you how many times I have received this news since we began our journey through infertility. Just earlier this week I had to turn down a medication because of denied coverage, and the out-of-pocket cost being too high.
It feels like every time we are going to try something new, our insurance company denies any sort of coverage for it simply because they do not recognize it as being 'medically necessary.'
Wait a minute… so you're saying my body's ability (or lack thereof) to successfully create and have a baby is not considered to be a medical necessity? But, why?
Is it because there are no guarantees with treatment?
Is it because there isn't enough fact-proven research surrounding infertility?
Is it because 'unexplained infertility' is not considered to be a definitive diagnosis?
Is it because having children is not a 'requirement' to live a healthy life?
I just want to know why…
Having a baby might not be a priority for everyone. But for us, growing our family is our main focus. It is the one thing in this world we want so desperately, but have not been able to have because of infertility.
So to suggest having a baby is not 'medically necessary' when the situation is completely out of your control is something I would definitely disagree with.
Infertility may not be considered life-threatening, but it is life-changing. Just because you can't see it from the outside does not mean it doesn't exist.
It's here, and so many of us are living and struggling with it daily. It brings with it lasting effects that stay with you permanently, and it's not something that can just disappear on its own.
So to every insurance company out there that still does not accept fertility treatments as being 'medically necessary,' it's time to change your point of view. Infertility is not going anywhere anytime soon, so let's do something about it now.
This is our life and these should be our decisions to make. Whether you see it or not, our infertility will always be a medical necessity in our eyes.
Love, an infertility warrior."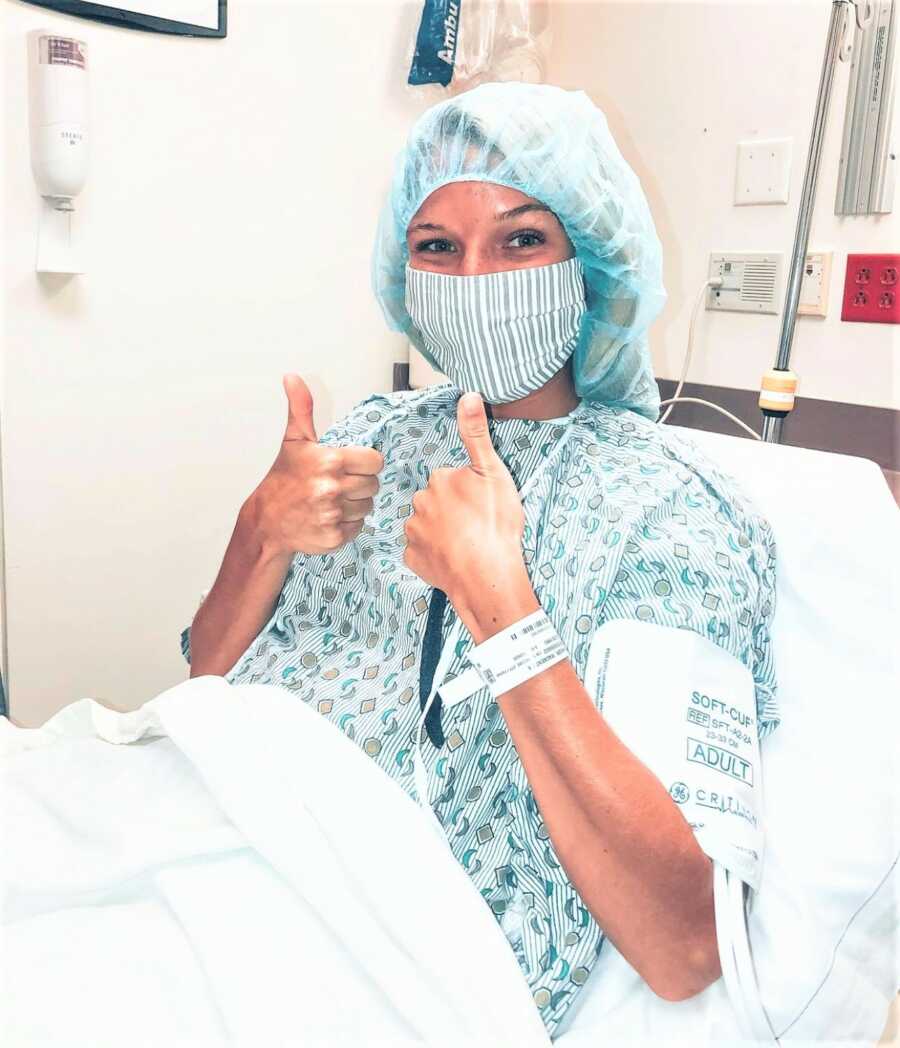 This story was submitted to Love What Matters by Mackenzie Eckinger of Ohio and originally appeared here. You can follow her journey on Instagram here and here. Submit your own story  here, and be sure to subscribe to our free email newsletter for our best stories, and YouTube for our best videos.
Read more from Mackenzie here:
This Is What Infertility Looks Like
'It's been 1,455 days since we first started trying for you.': Woman battling infertility reflects on rollercoaster journey
Infertility Is Just As Hard For Husbands As It Is For Their Wives
This Empty, Unused Room Was Supposed To Be Your Nursery
Do you know someone struggling with infertility? Please SHARE this story on Facebook to let them know they're not alone.