"Lately, there are days when I feel like my husband thinks he has been forgotten about when it comes to our struggles with infertility.
I am asked constantly by others, 'How are you doing?,' 'Where are you at with everything?,' 'How can I be praying for you?,' etc. But more times than not, those same questions are never asked to my husband.
Mind you, he is not exactly open with his emotions, and unlike myself, he isn't quite as vocal when it comes to sharing our story. But still, I can tell sometimes he feels like he has taken a backseat on this journey, and people forget this is affecting his life just as much as it is mine.
You know those 'triggers' we all have? He has them, too. And even though he probably would never admit to this, I know those things upset him just as much as they do me (he just doesn't always show it as much).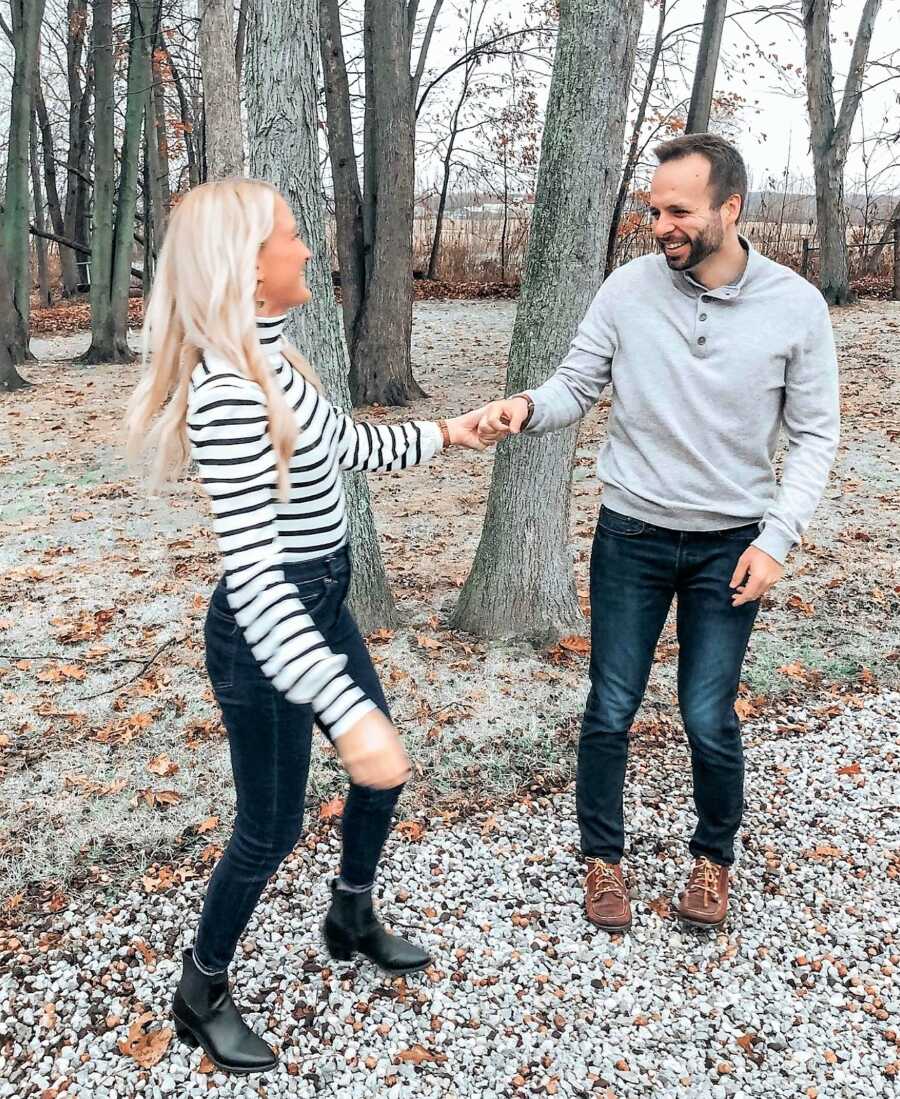 I know there are days when our entire situation is just way more than he can handle at the moment, and I can tell it is taking a toll on him. I can see the hurt in his eyes, and I just know his heart is breaking into a million pieces.
I can tell he feels like he has no one outside of me to turn to, simply because others do not realize just how hard our infertility is for him and how involved he has been throughout this entire process.
The thing is though, infertility is just as hard for husbands as it is for their wives. Yes, a majority of the procedures you endure while going through this mostly just involve the woman, but who is there right by her side the entire time? Her husband.
Who is there holding her hand during every ultrasound and blood draw? Her husband. Who is there to wipe away her tears after every setback and share in her heartbreak? Her husband. Who is there to remind her she will get through this and to never lose hope? Her husband.
Infertility is hard. It's hard for everyone. So let's not forget about all of those amazing husbands standing by our sides while we continue down this road to parenthood. We see you, and we are so grateful for you."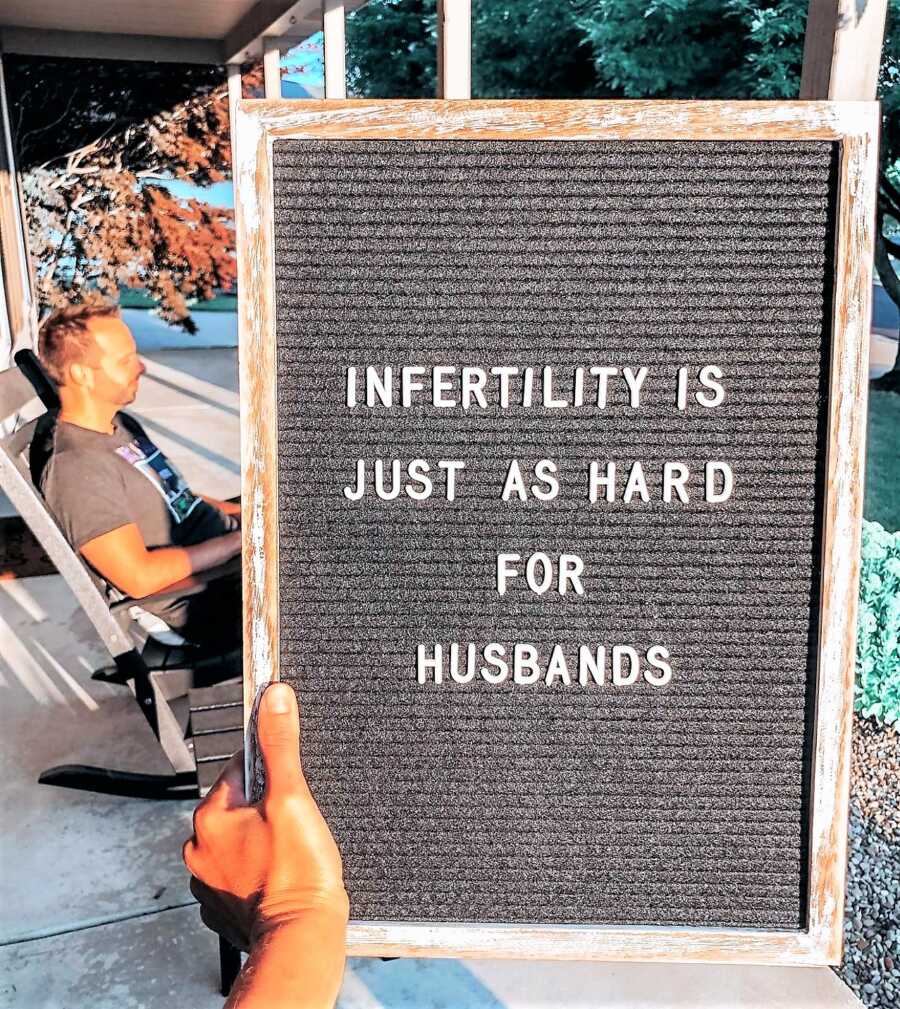 This story was submitted to Love What Matters by Mackenzie Eckinger of Ohio and originally appeared here. You can follow her journey on Instagram here and here. Submit your own story  here, and be sure to subscribe to our free email newsletter for our best stories, and YouTube for our best videos.
Read more from Mackenzie here:
Dear Infertility, You Have Helped Me Learn To Love Myself Again
'At least it happened early. You still have plenty of time. Just relax.': Woman battling infertility urges 'toxic positivity brings more hurt than help'
This Empty, Unused Room Was Supposed To Be Your Nursery
Just Because I Am Going Through My Own Struggles With Infertility Does Not Mean I Want To Be Excluded
Do you know someone struggling with infertility? Please SHARE this story on Facebook to let them know they're not alone.