Losing My Son From Flu Complications
"In the early hours of Christmas Day, my son Leon passed away. His death was rapid and unexpected. 
He had never been seriously ill before, but he died from complications of the flu in only 48 hours. My family never saw it coming.
I can remember when my husband and I first returned from the hospital that Christmas morning. The gravity of Leon's loss stung from every corner of our home. 
Leon's favorite doggie pajamas were still left beside his bed. Stuffed animal 'friends,' previously filled with unique personalities and voices bestowed by Leon, appeared unsettlingly silent within his room. There were Christmas presents beneath a tree that we had decorated as a family; those reminded us that our little boy would never be able to open them. 
The greatest pain came from the direct absence of Leon. Our house felt so empty without his laugh, his gentle kisses, his sense of humor, and the warmth of his hugs.
Leon places a name and a face, a beautiful and loved and special human being, behind the numbers that are often buried in databases and scattered across headlines. As of October 6, 2018, Leon is one of 183 children who have been lost to the 2017-2018 influenza season. 
Each of these children has a story, with countless family members and friends who love them. Like Leon, roughly half of these children were previously healthy before dying from flu-related complications.
Influenza Awareness
There is a common misconception that good health affords protection against the flu. However, when it comes to flu-related pediatric deaths, Leon is unfortunately not an exception. Influenza-related complications progress more rapidly in previously healthy children compared to other pediatric populations, typically lasting only 4 days instead of 1 week prior to death. 
Flu-related complications are often aggressive and difficult to treat. Many of these children pass away before they reach the hospital. 
From reviews performed on child deaths, it has been found that approximately 80% of the children who die from flu-related complications did not have their flu shot that season. Furthermore, the flu shot had been found to reduce the risk of influenza-related mortality by 65% in healthy children.
Until Leon died, I was unaware of the significant risk of the flu to healthy children. I was unaware of the significant benefits afforded by the flu shot, particularly in protecting those children. 
During the season that he passed away, Leon had not yet received his influenza vaccine, although he had received it in other seasons. I am a longstanding proponent of protecting the health of my children through vaccination, but I had delayed my children's flu shots to coincide with a well-child visit that season. Leon never made it to that appointment.
Flu Safety
Leon is my reason this season, and every season, for getting flu shots on time. This is the best time of the year to get the shot, holiday planning and fall festivities can wait, but the flu shot cannot. If Leon or another little person is your reason for getting the flu shot this year, I ask that you consider sharing a family photo and spreading the word so that others may know too.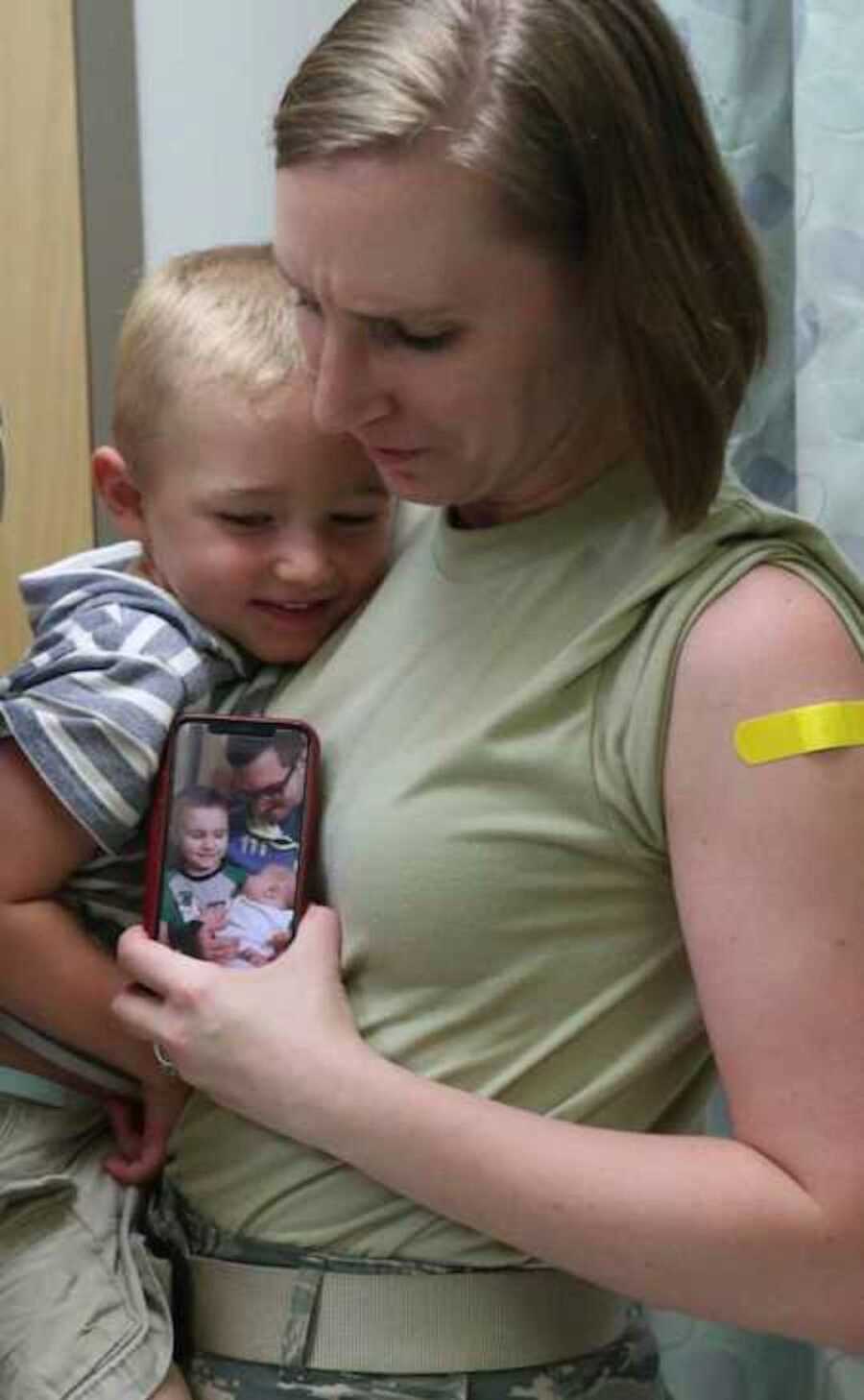 As parents, there are many demands on our time and energy, particularly around the holidays. The flu shot can too easily and understandably slip through the cracks due to busy schedules. In my experience, it is worth prioritizing this time of the year. 
Bringing awareness of the flu shot will not bring Leon back. I continue to feel the weight of his absence every day. However, I do believe in the healing power of connecting with others. 
It is my hope that Leon's story can help save lives. Especially for children like Leon, I encourage other families to consider making the flu shot a priority, this season and every season."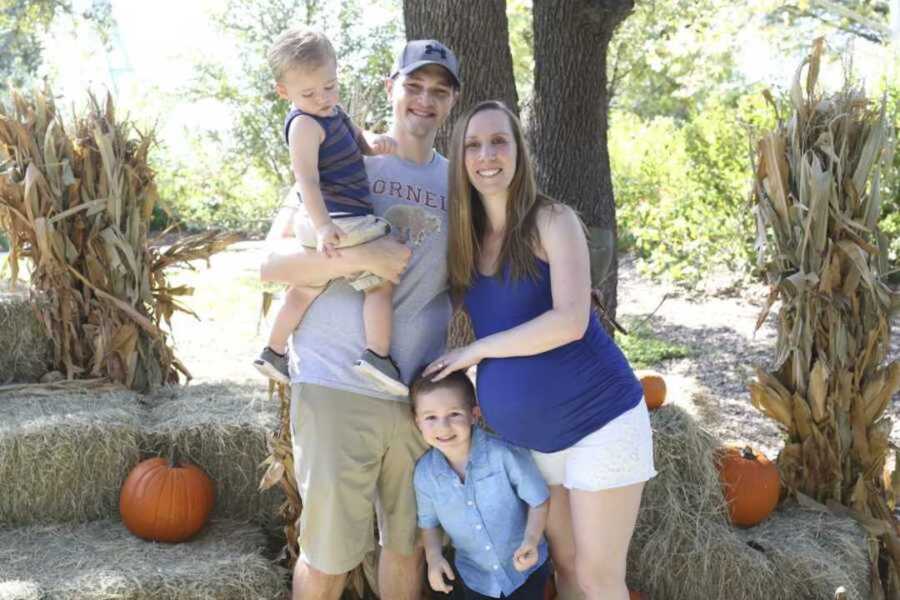 This story was submitted to Love What Matters by Laura Therese. Join the Love What Matters family and subscribe to our newsletter.
Read more stories like this:
'I heard lungs gasping, families weeping, code blues echoing, and then I came home to your 'fake news' memes you posted on a whim. And it broke me.': ICU nurse shares plea for vaccinations
How A Sick Day With My Son Taught Me Productivity Doesn't Add To Our Worth As Human Beings
Do you know someone who could benefit from this story? Please SHARE on Facebook or Twitter.