"Since I was a little girl I knew I wanted kids. In fact, I knew I wanted 5 kids, 3 boys and 2 girls. You see, it runs in my family every generation that every fourth pregnancy is twins. I kept saying I wanted five kids even when I met my husband. (I'm sure he thought I was crazy for wanting that many). I had this list – married by the age of 22 and a child by the age of 25. So far so good as of 2010. I married my amazing husband on August 13, 2010. We started trying to have a baby in 2014.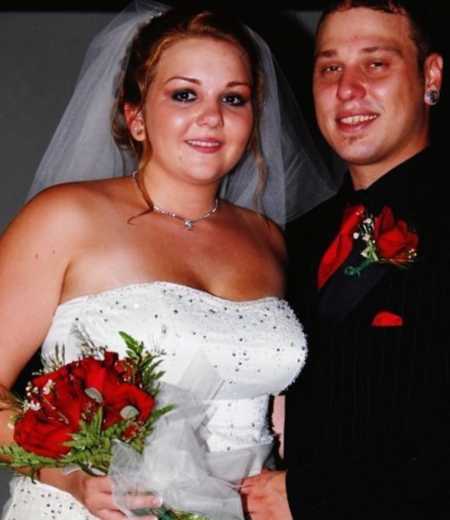 Six months pass, no baby. We heard it all from, 'Stop trying so hard' to 'Stop thinking about it and it will happen.' Then, in August 2015, I was a week and half late. No big deal as my cycles were weird anyways. We decided, 'What the heck, let's take a test.' The first time we tested, it was inconclusive. So that Friday, we decided to take another test early in the morning. There it was. Those symbols we so desperately wanted to see. The word finally came into our vocabulary. We were pregnant! Our prayers had been answered, just 2 years later. We took five more tests to be sure.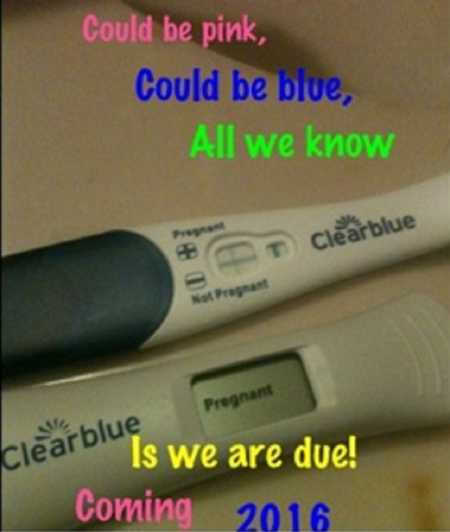 We set up an appointment with the doctor and a blood test confirmed it. They wanted me to come back the next day after my appointment to make sure my pregnancy hormones were rising. I went that Thursday to have them draw blood. The next day I got a call. My levels went from 23% to 1%. I had miscarried, they didn't tell me in so many words. What I had experienced was a chemical pregnancy. A fertilized egg, but, it was forming incorrectly so my body rejected it. Our dreams of becoming parents were gone instantly.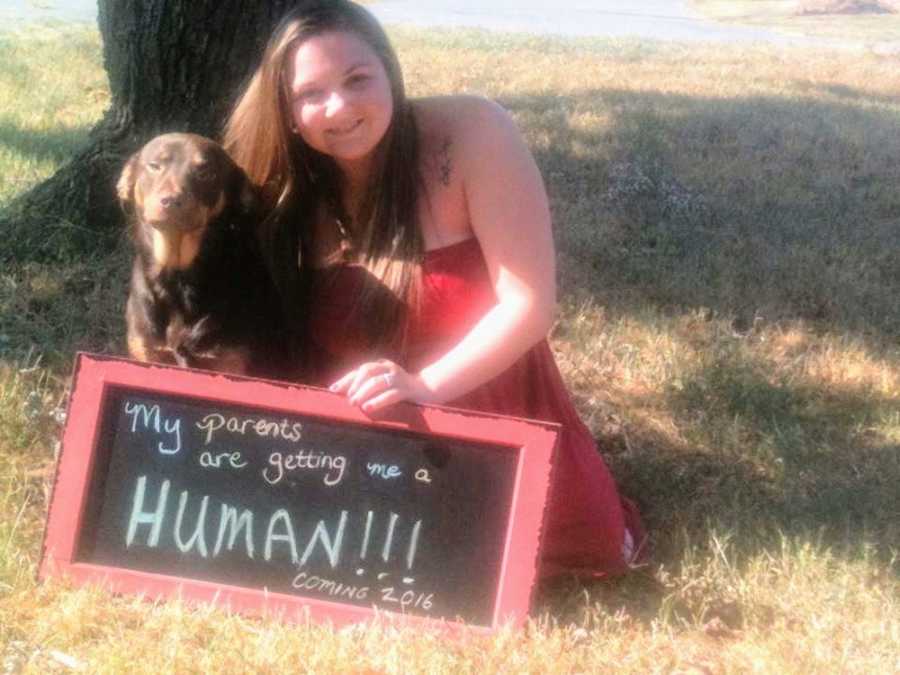 In September 2016, I posted a photo of a woman who was carrying her rainbow baby. I automatically knew what it meant. She had suffered a miscarriage and now she was carrying a beautiful rainbow. As she passed me I had to speak up. I told her my story and she told me hers. We hugged and said we would keep each other in our prayers! It went viral. Fast forward to a year later, trying to become parents was becoming a problem. I was having crazy cycles – like 3 months to 5 months long cycles –  with my emotions going up and down and not knowing what was going on, it was driving us nuts. No doctor could tell us what was wrong with me.
Finally, they referred me to a fertility specialist. Imagine having to tell your husband this, and now he even has to be examined! On top of all the stress, insurance wouldn't cover it, even though it was medically necessary. AWESOME, RIGHT?! After two visits, I was diagnosed with Polycystic Ovary Syndrome (PCOS), meaning it's 10x harder for someone who has this to get pregnant. PCOS symptoms are too much testosterone, ovarian cysts, or irregular/absence of ovulation. Did you guess which one I may be? Yep, I'm the irregular/absent of ovulation. There's no cure for this. A woman can maintain it through diet and exercise, but it still won't be a cure. I hated almost every pregnant woman I saw. I hated myself. The one thing a woman was capable of doing, I may never be able to do. There wasn't a day that went by I didn't think of carrying my husband's child again.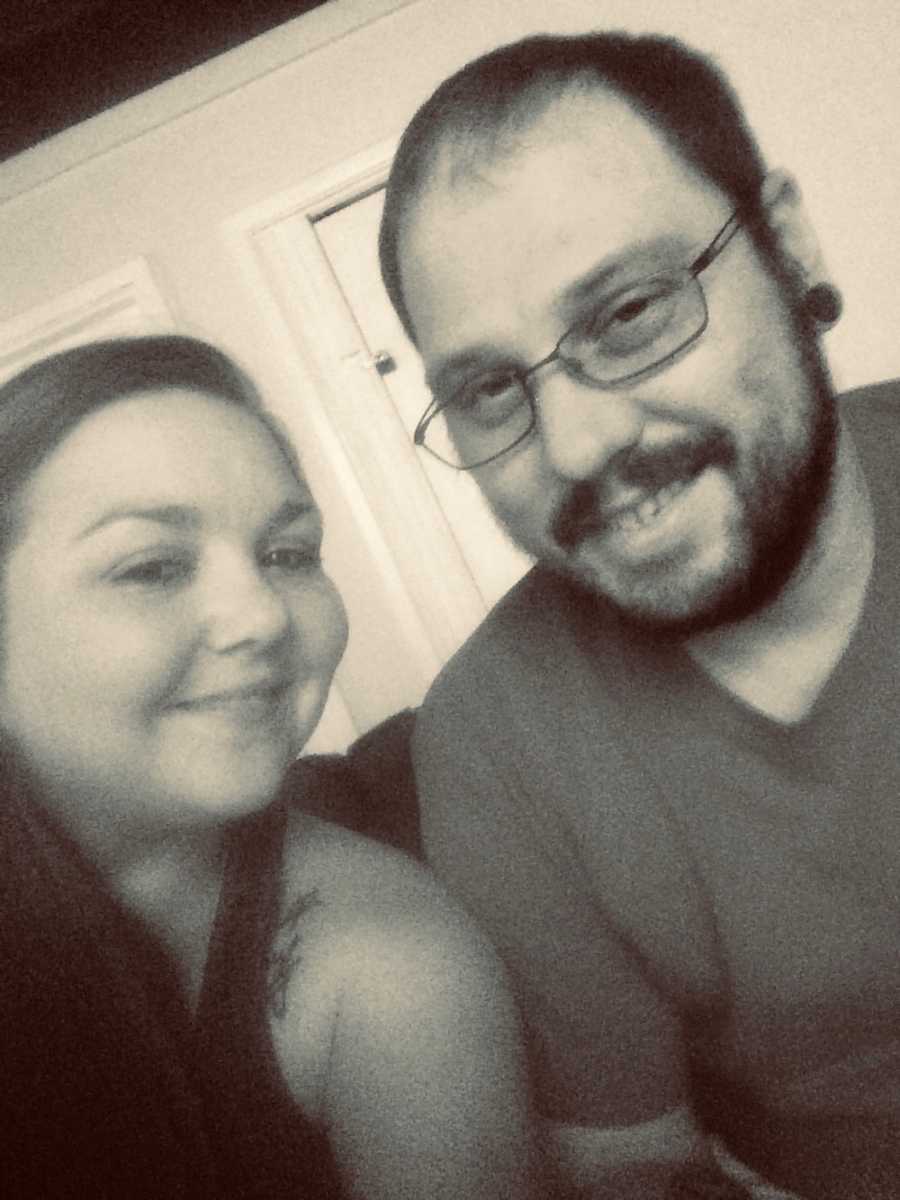 Again, everyone chimed in, 'Have you thought of adoption?' 'What about a surrogate?,' or better yet, 'What about IVF?' No one understands what's going on until it's them dealing with it. We couldn't deal with the month-long periods anymore. We decided to get on birth control. So many emotions went through me. I was sad at first, then angry, and finally peace seemed to calm and come over me. I saw more articles about being the 'cool aunt.' That helped tremendously. (Knowing I don't have to have children to be happy was a burden off my shoulders.) I mean yeah, I think I am the cool aunt. I have tattoos, piercings, and a farm at my house. Who can tell their friends they have an aunt and uncle with not one, but TWO snakes? (We rescue/foster animals).
Another thing that made me feel at peace was my unbelievable, loving husband and amazing friends. He kept reminding me that I am a mom, just not your typical kind of mom. He says, 'You are a mom. You have these fur babies who depend on you and me. We take care of them. We feed, bathe, and make sure to take them to the vet.' So, here I am as a woman, telling you you don't have to have children because that's what society wants you to do. My experience is different than anyone else's. I have come to terms with the fact I don't have to be a mom to a human baby. We aren't pursuing adoption or fostering. We decided on not having kids. I'm okay with that.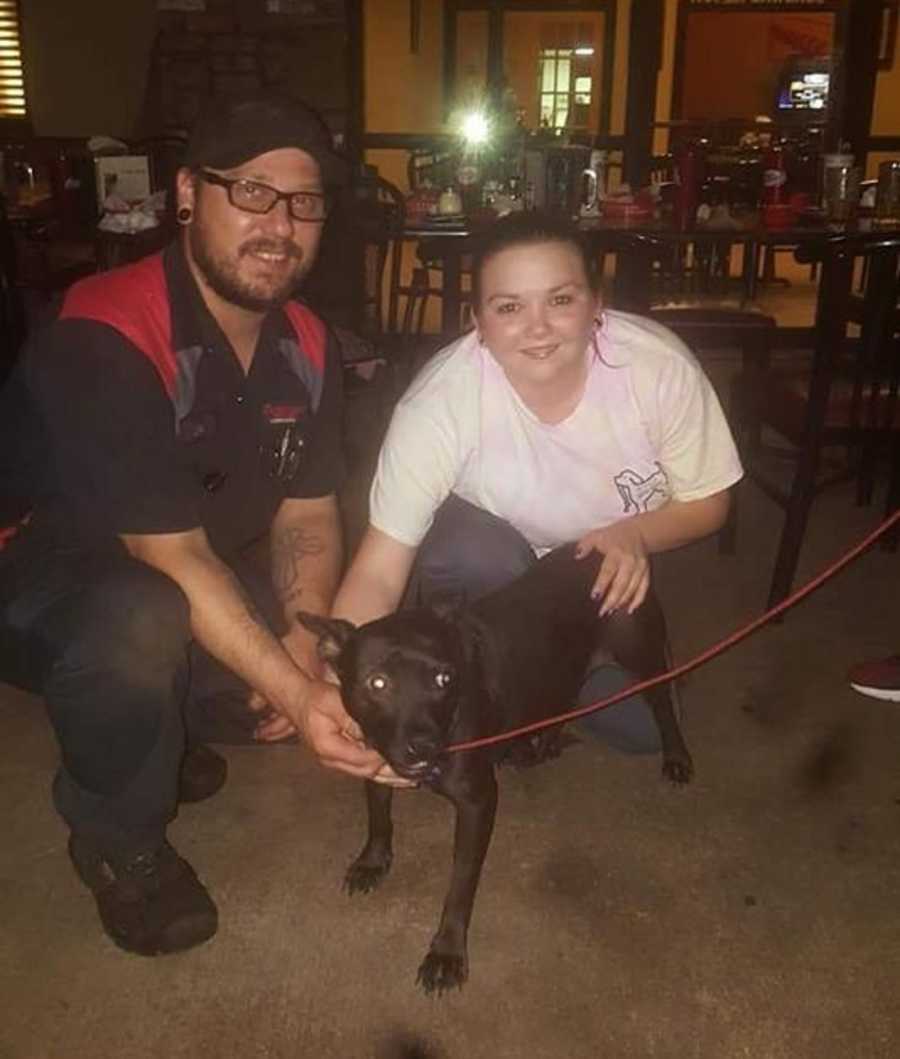 I can rescue animals and change breed discrimination legislations, also called BSL. BSL is the banning of certain type of dogs like pit bulls or pit bull-type dogs. My energy can be focused on change and positivity for all dogs. My energy is focused on helping rescues and changing the public's mind on pit bull type dogs. We started this desire to end BSL two years ago. We have bought so many books to understand why this kind of dog gets a bad rap. It's a lot to take in at first, but you get the hang of becoming a better advocate and voice for the voiceless.
October is a huge awareness month for us. It's not only Pregnancy and Infant Loss Awareness, but it's also Pit Bull Awareness month too. If you want kids that's awesome, if you suffer from infertility there are other options and you're not alone, if you decided on never having kids, that's awesome too. You decide on what YOU want, not others! You are amazing in whatever you do. You are a phenomenal woman."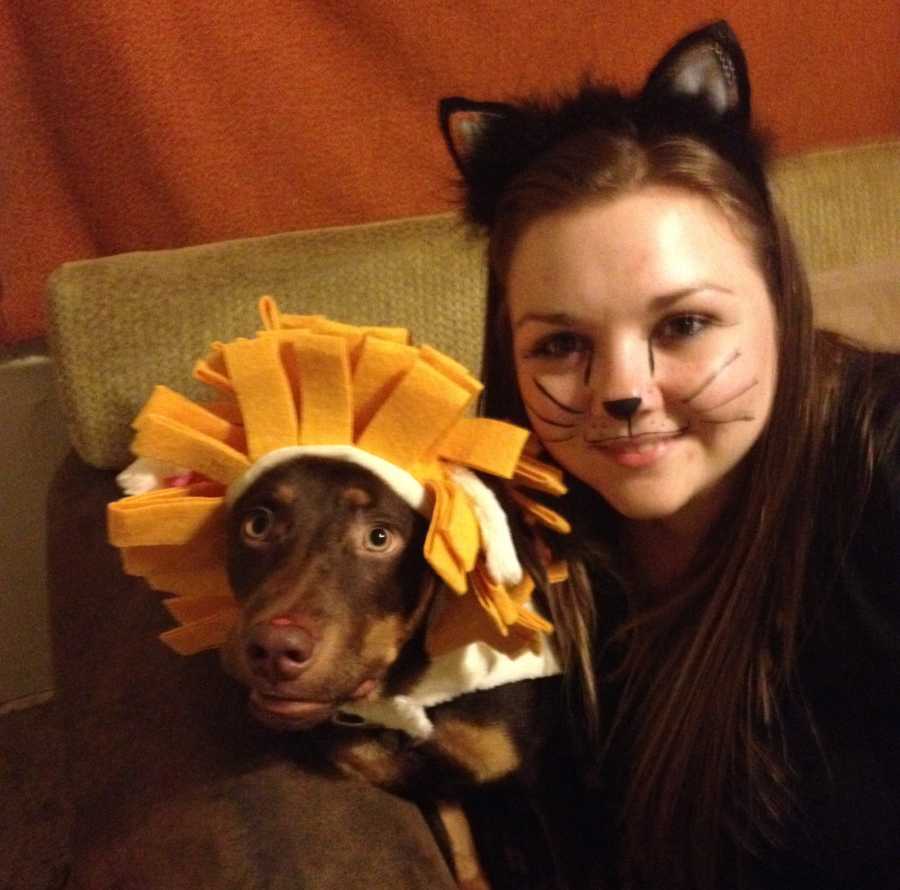 This story was submitted to Love What Matters by Courtney Mixon, 30, of North Little Rock, Arkansas. Submit your own story here, and subscribe to our best stories in our free newsletter here.
Give other women strength and courage to love themselves. SHARE this story on Facebook with your friends and family.