"It was amazing watching this day unfold, from laughter, to tears, to jaws literally dropping.
When the bride came around the corner, everyone was standing.
It's funny, because you can always tell when the main attraction is on the way. There is always chatter amongst all the guests and songs playing softly in the background.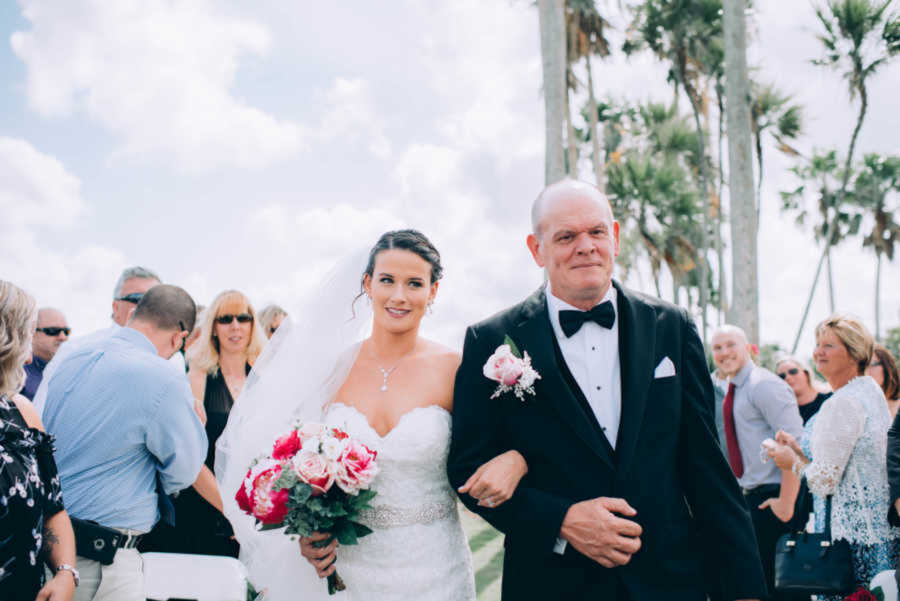 When she started walking down the aisle, I had my eyes on the groom. I remember him trying to look past some guests to see her; that giddy smile, and then BOOM.
Everyone gasped, his jaw dropped, and then their eyes met.
I kept thinking to myself, 'Chelsea, you're a professional. Don't cry, don't cry.'
I've photographed many weddings and it's not too often I see many tears shed by the grooms, but it's definitely not often when the groom's jaw completely drops when he sees his wife!
I think this reaction by far has to be the coolest I've encountered.
I kept thinking when I was editing this image, 'Man, he loves that girl.'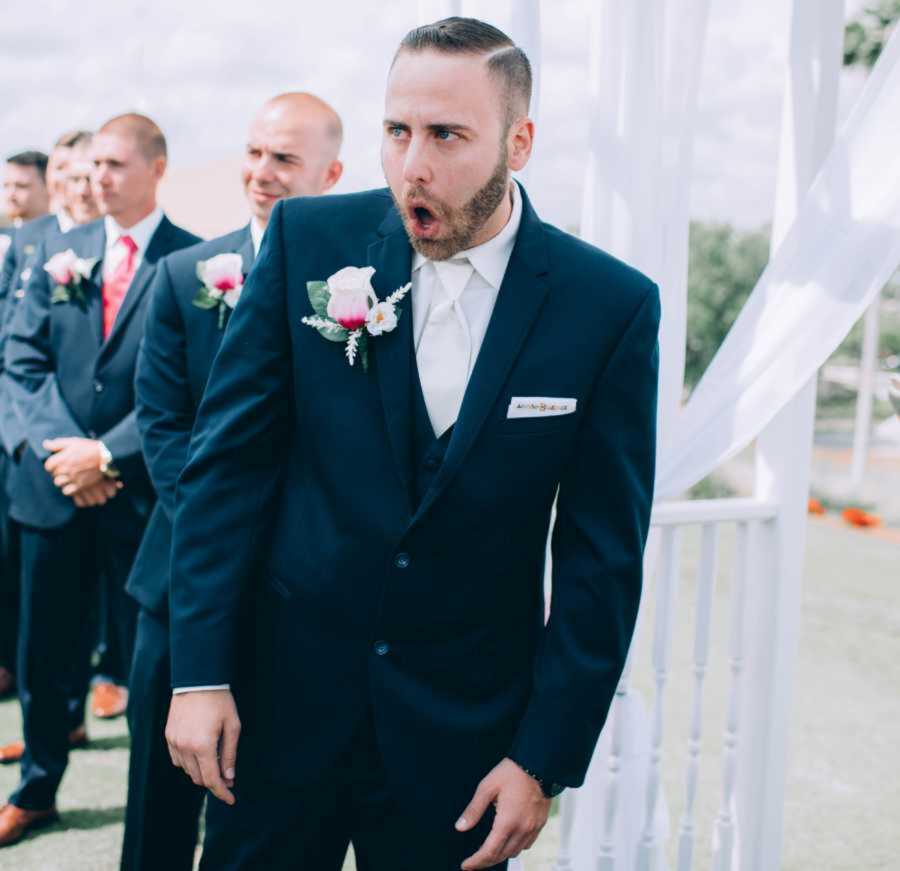 The emotion was so intense it completely took over.
When she started walking toward him, it's almost like no one else was there. I don't think they ever took their eyes off each other.
What is true love? Really?
Y'all — THIS. This is true love.
From the heart, from the deepest part of our souls.
Justin and Brittnie are one of the sweetest couples I've ever met. Their wedding was full of romance and elegant features.
As the night wound down, that last dance, that last slow dance between the bride and groom where the madness of the day has left and everything fell perfectly into place, was magical.
It was just them, out on that dance floor, holding each other, whispering sweet words, making promises for the future, and just knowing right there, that moment, it's all that matters. Those are the moments I live for."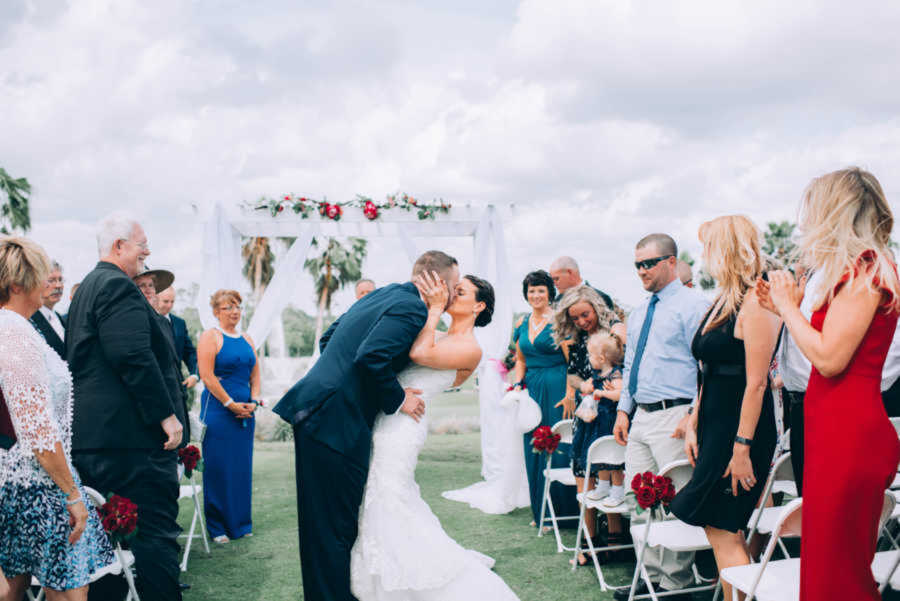 This story was submitted to Love What Matters by Chelsea Whetsel of Chelsea Whetsel Photography in North Port, Florida. You can follow her on Facebook. Be sure to subscribe to our free email newsletter for our best love stories.
Read more stories like this:
Paraplegic Bride Surprises Husband By Walking Down Aisle On Wedding Day
Bride Surprises Groom By Signing Wedding Vows For Deaf In-Laws
SHARE this beautiful story on Facebook to encourage others to love what matters most.