"I have been noticing lately that I have old lady hands.
I see them sitting there taunting me on the keyboard as I type or on the steering wheel as I drive, all wrinkly and veiny and old-looking.
I think, 'When did this happen? Was it a gradual thing or did it happen all at once? How did I not notice until now?' And I look at them and I try to decide how I feel about them.
I don't, as one would think, immediately hate them and all that they stand for. My hands and I have been through a lot and I kind of have an affinity for them, even if my fingers have always slightly resembled plump sausages.
These hands have curled around countless mugs of hot tea, seeking warmth in the soul and in the body.
They have wiped everything imaginable, from asses to tears and everything in between, and they have cleaned this damn house from top to bottom only to come back up to top and find it all messed up again.
They have poured many a glass of wine and curled around that fantastic goblet seeking peace, a little bit of luxury, a moment's respite.
They have clung desperately to the things I knew I had already lost: old lovers, my childhood, my mother; and they have touched and held and been held and waved erratically in the air as I struggled to find the right words and they have struck and soothed and they have shook with fear.
They are mine, and they are getting older.
So am I.
And that's the big thing, isn't it — the elephant in the room, that we maybe only notice when someone we think will always be around all of a sudden isn't anymore.
We are getting older, my hands and I, and wrinkly-er and veiny-er and (I hope) wiser and better at most of this, anyway.
It's scary, the speed at which this life is hurtling by. I suspect but don't want to know for sure that if I shut my eyes at just the right time it could be twenty years later when I opened them again.
No, I am trying my damnedest to keep my eyes open — to not miss a beat, and that's why I was so surprised when I looked down and noticed my hands.
Because what I noticed is how they look just like my mother's."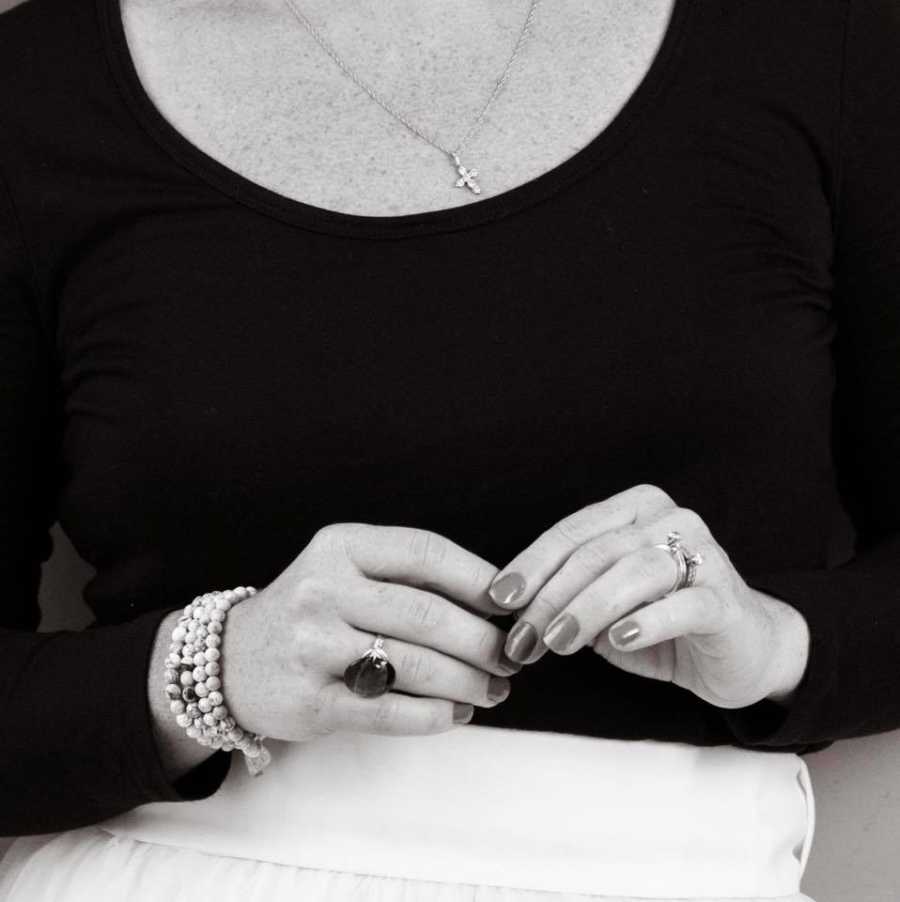 This story was submitted to Love What Matters by Liz Petrone. The article originally appeared on her Facebook page. Be sure to subscribe to our best love stories here.
Read more stories like this: Elderly woman finally sees beauty in her 'ugly' hands after inspiring pep talk
Please SHARE this story on Facebook to encourage others to cherish every moment and love what matters most.