An Australian man decided to have a little fun after his neighbor texted him for a quick favor. What could have been a five minute task turned into a five hour photoshoot that has taken the internet by storm.
Nick Doherty sent a message to his Mackay neighbor, 54-year-old photographer Carl Stanojevic, asking if he could "take the bins out" for him, as he was running late for work.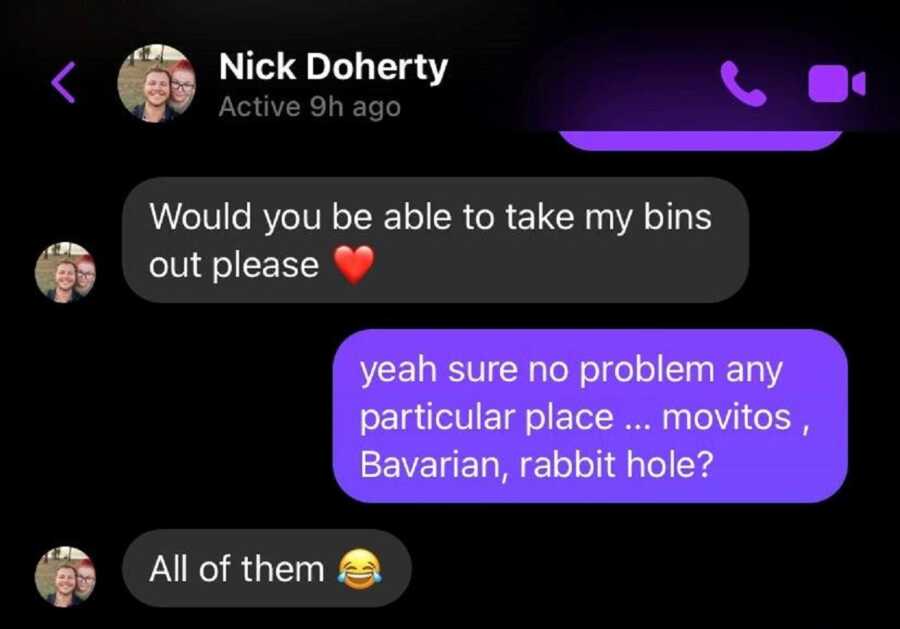 The cheeky neighbor was happy to oblige, telling reporters at The Guardian, "[Nick] is a beautiful person. You'd do anything for him." Including pampering his trash bin for a solid five hours!
In a very literal interpretation, reminiscent of the beloved Amelia Bedelia children's books, Carl made a "spur of the moment" decision to take the lucky trash bin out for a day on the town.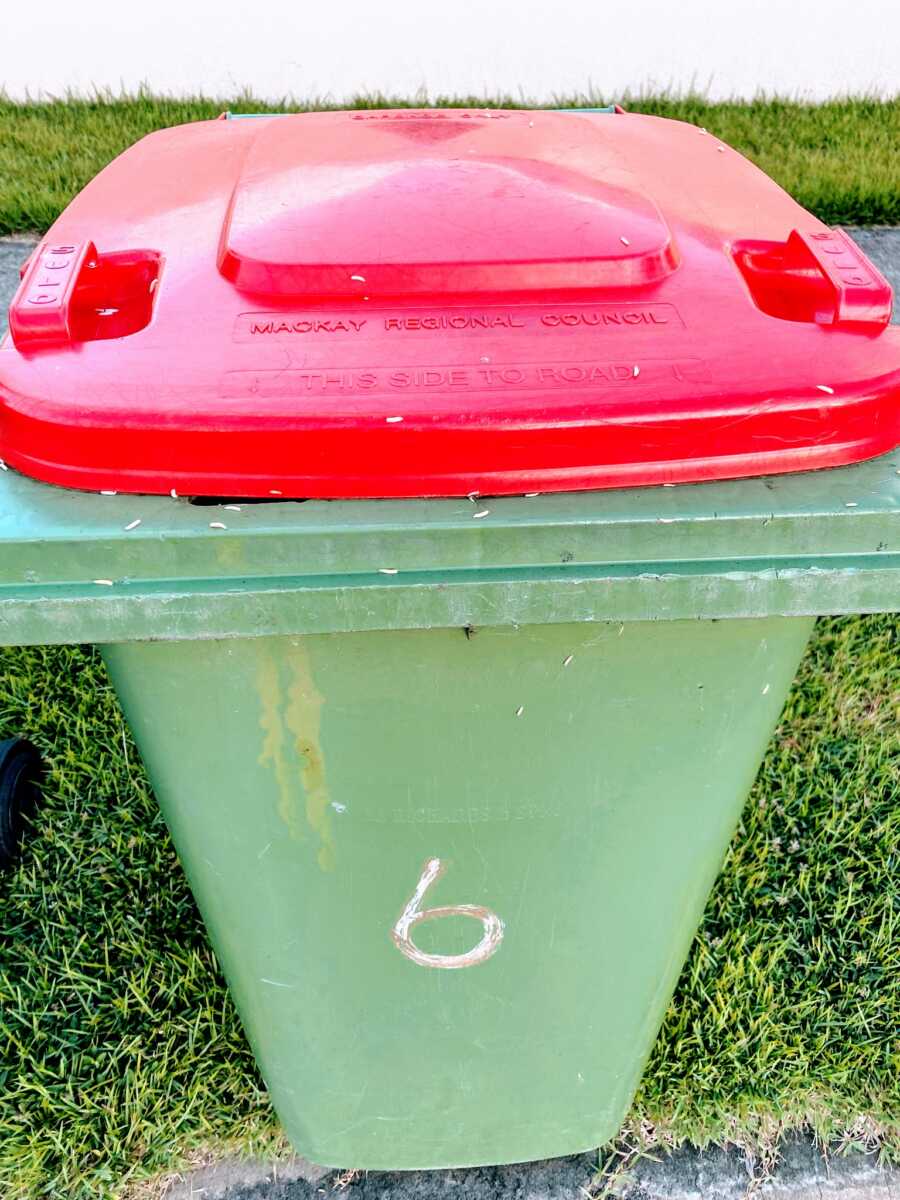 "He said take my bin out. If he had said put my bin out," Carl told The Guardian, "it would have been just a normal day in Mackay."
After the garbage truck came and cleaned it out, Stanojevic showed little bin #6 around the town, and showed her off as well. "I received some pretty strange looks," Carl admits, "especially from the life guard down at the beach," where the tour started.
"He chased after me and said I can't dump waste in the ocean…" Carl tells Love What Matters. "When I explained what I was doing, he grabbed a selfie." The bin not only snagged a picture with the life guard, but is also seen sitting on the rocky shore, gazing out over the ocean.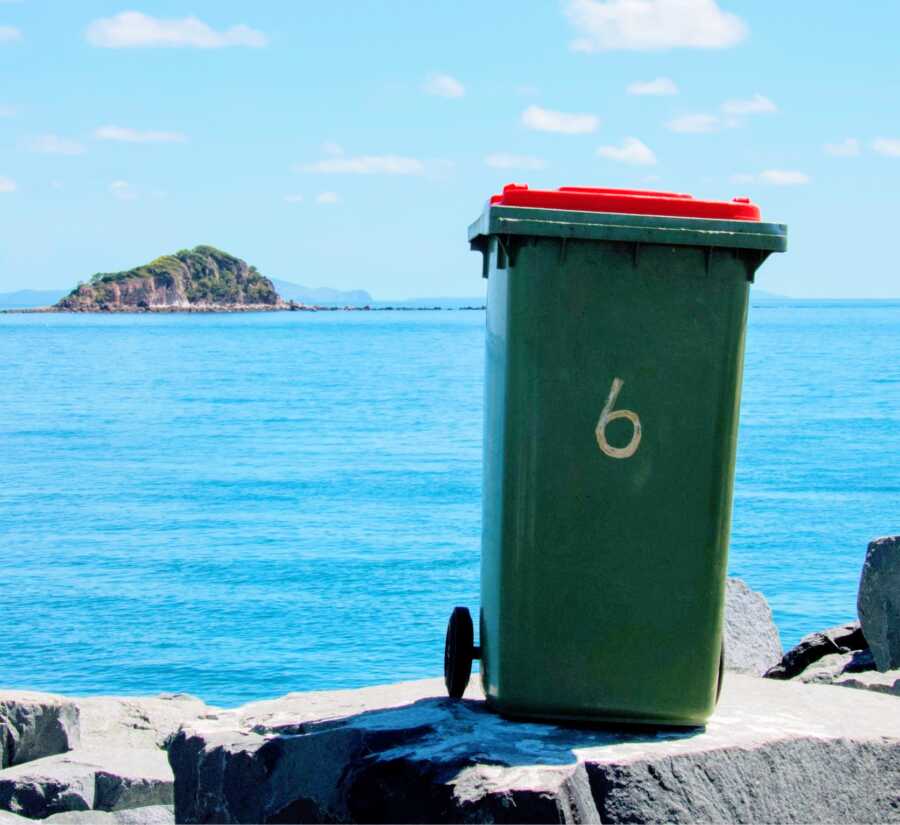 "From there, it just rolled on for the next 5 hours!" laughed Carl.
The scenic overlook was followed up by a few stops at the hardware store for some cleaning supplies, and the local supermarket. The little bin was taken to some notable pubs within town, and then rolled to the local dump.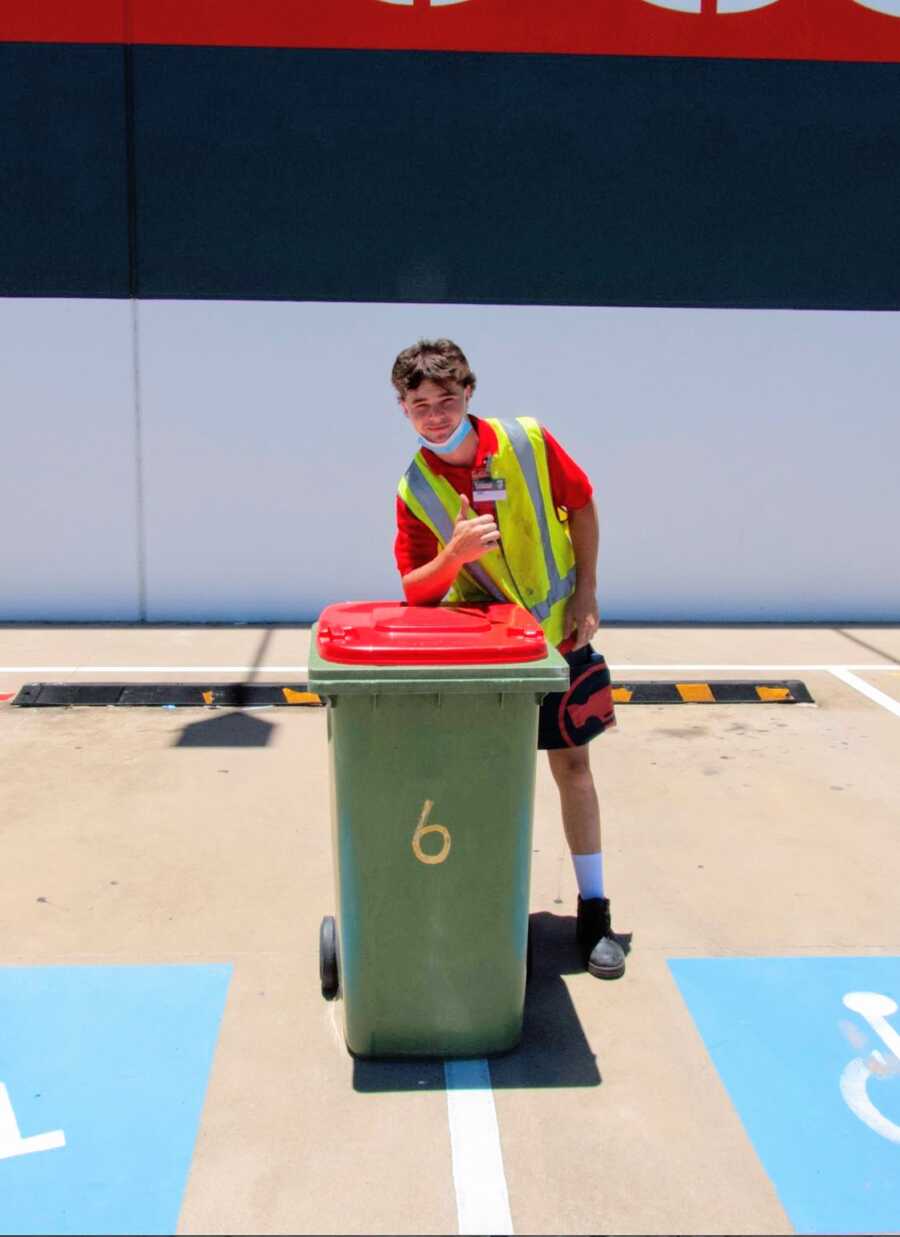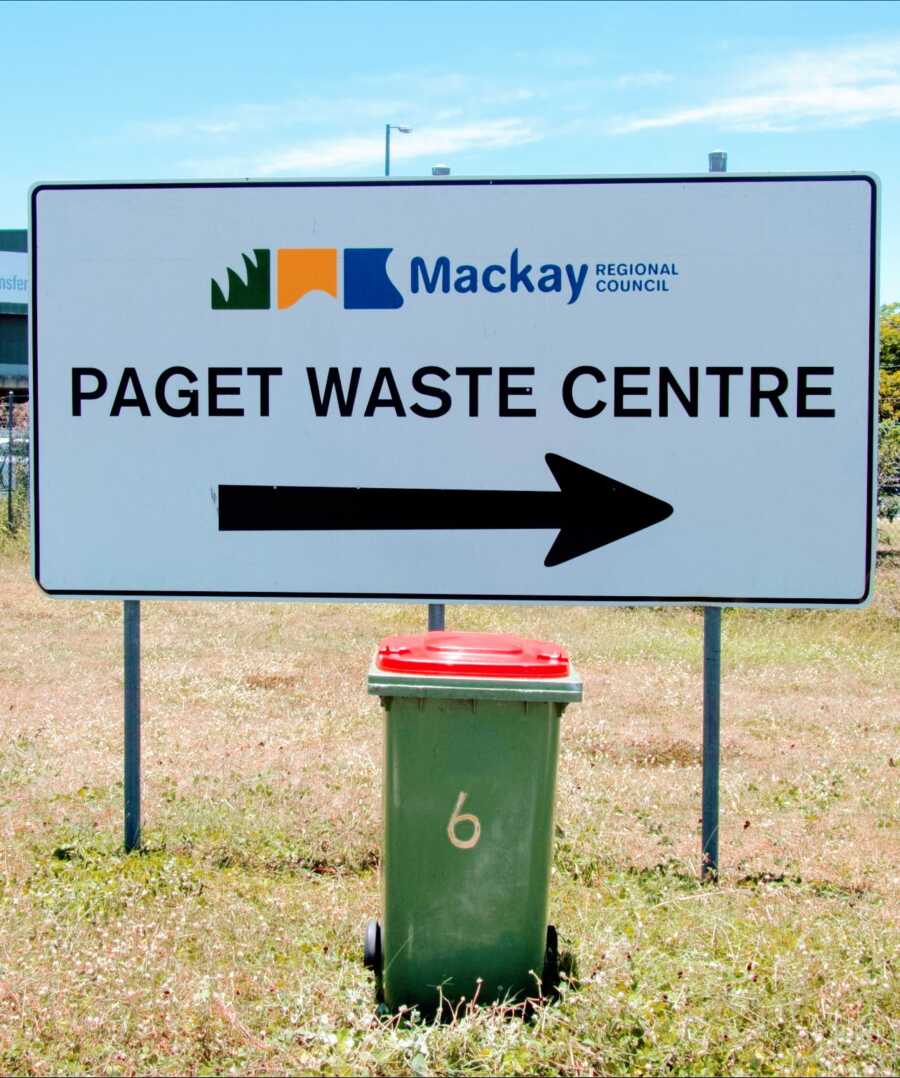 Next, the gentlemanly gesture landed them at the spa for a relaxing massage and a little self care. After being pampered there, the lucky bin was escorted to the tattoo parlor where she had a few more 6's added to her shiny, green plastic exterior.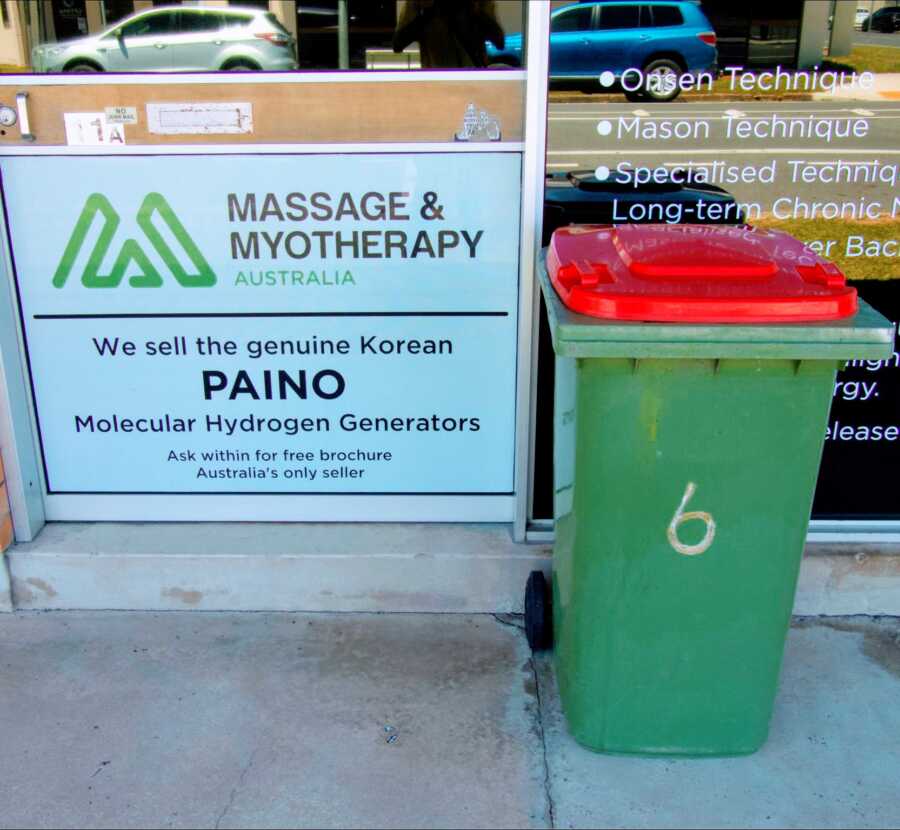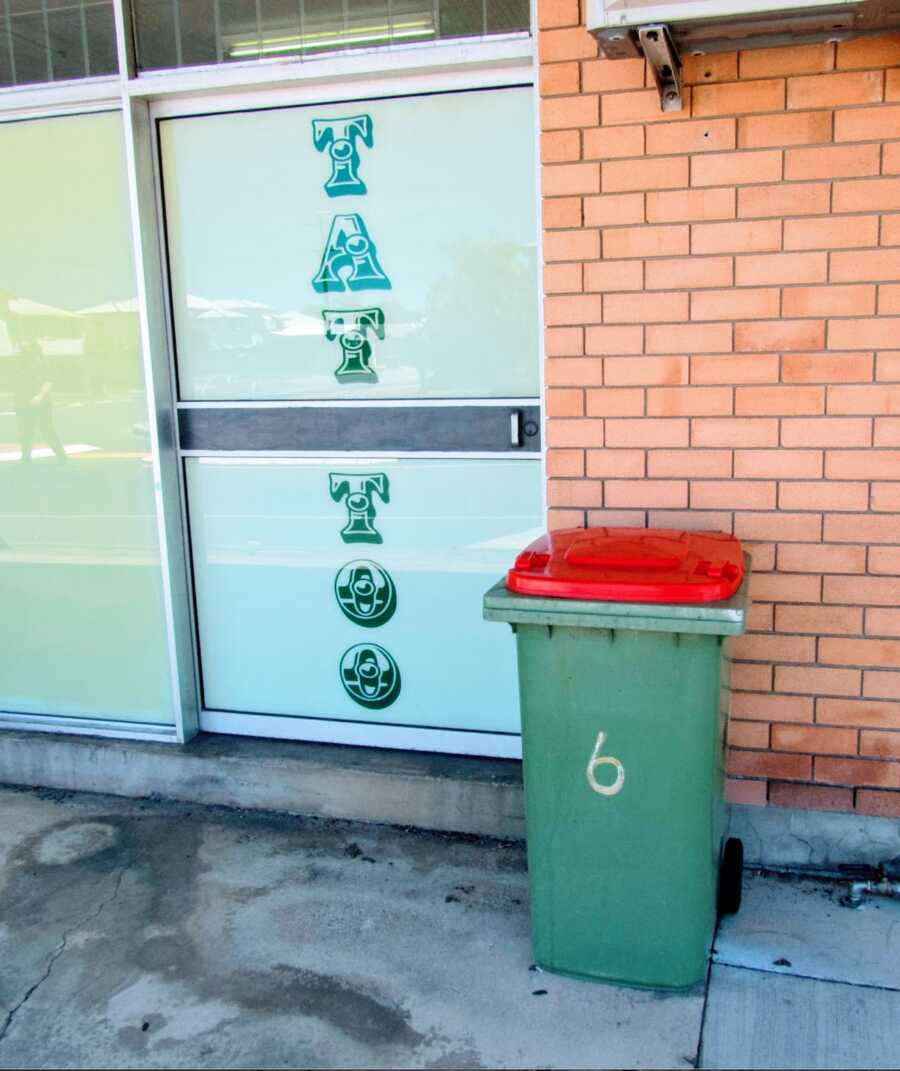 Gaining some public attention, the traveling trash bin snapped a few more selfies with a garbage truck driver, a crew of cleaning ladies, and some fellow trash bins, eager to be seen with the new Mackay celebrity.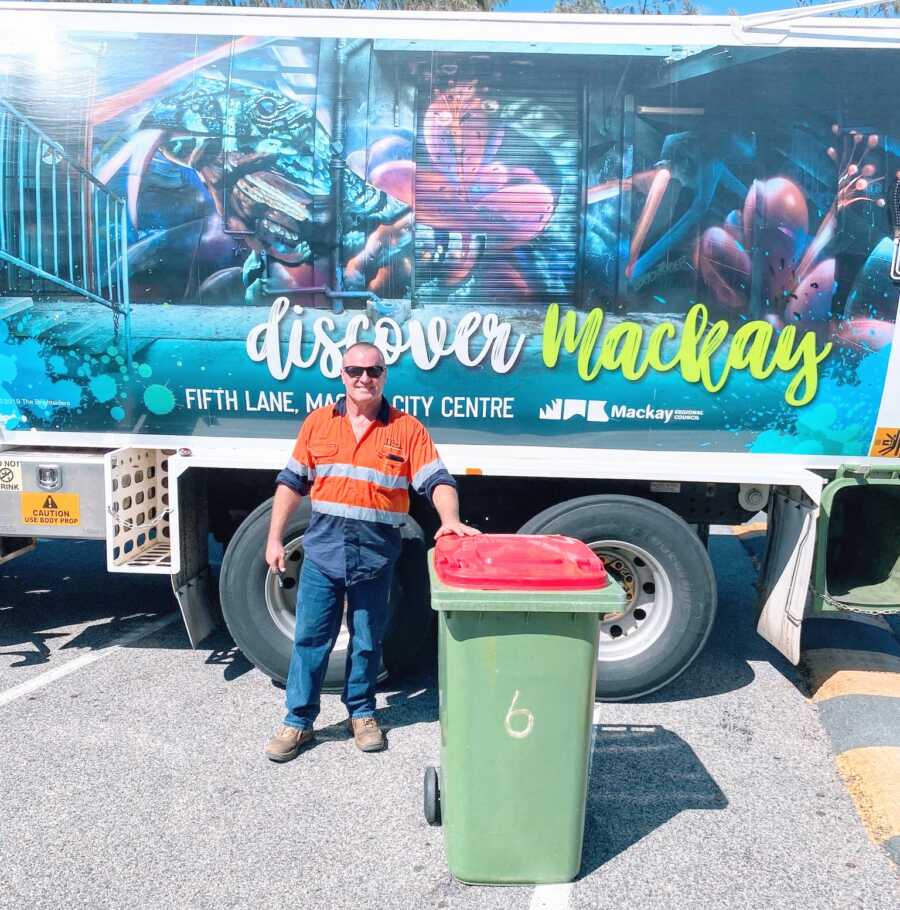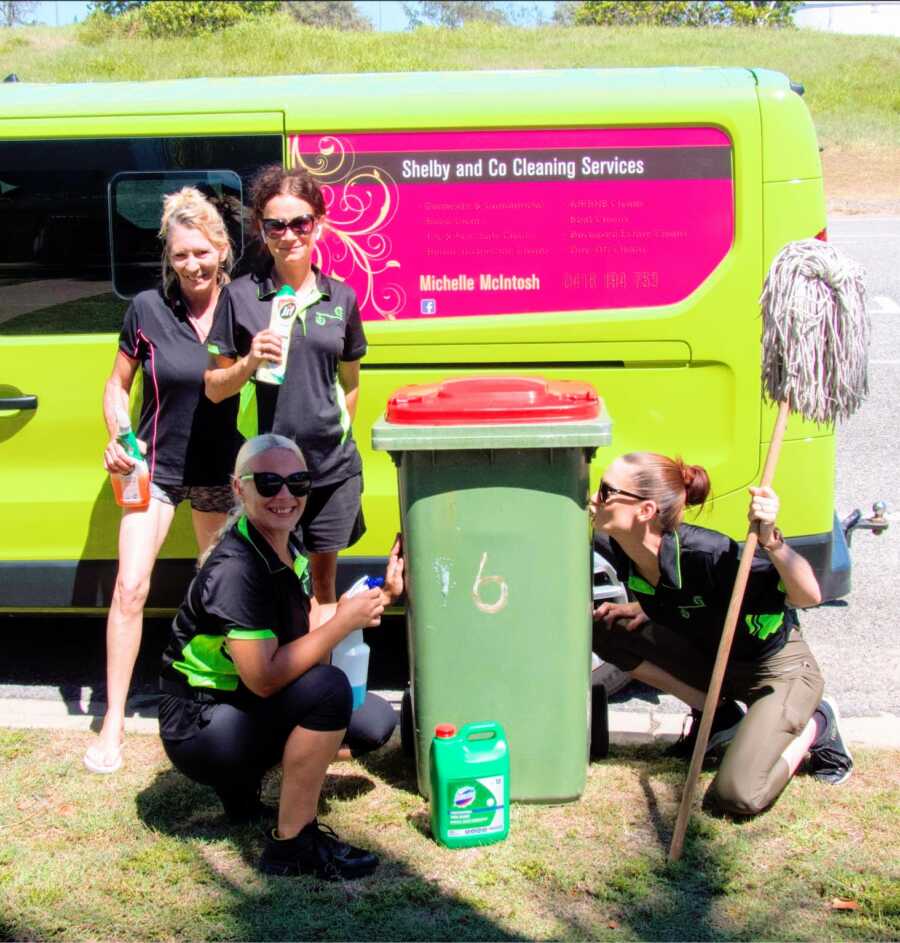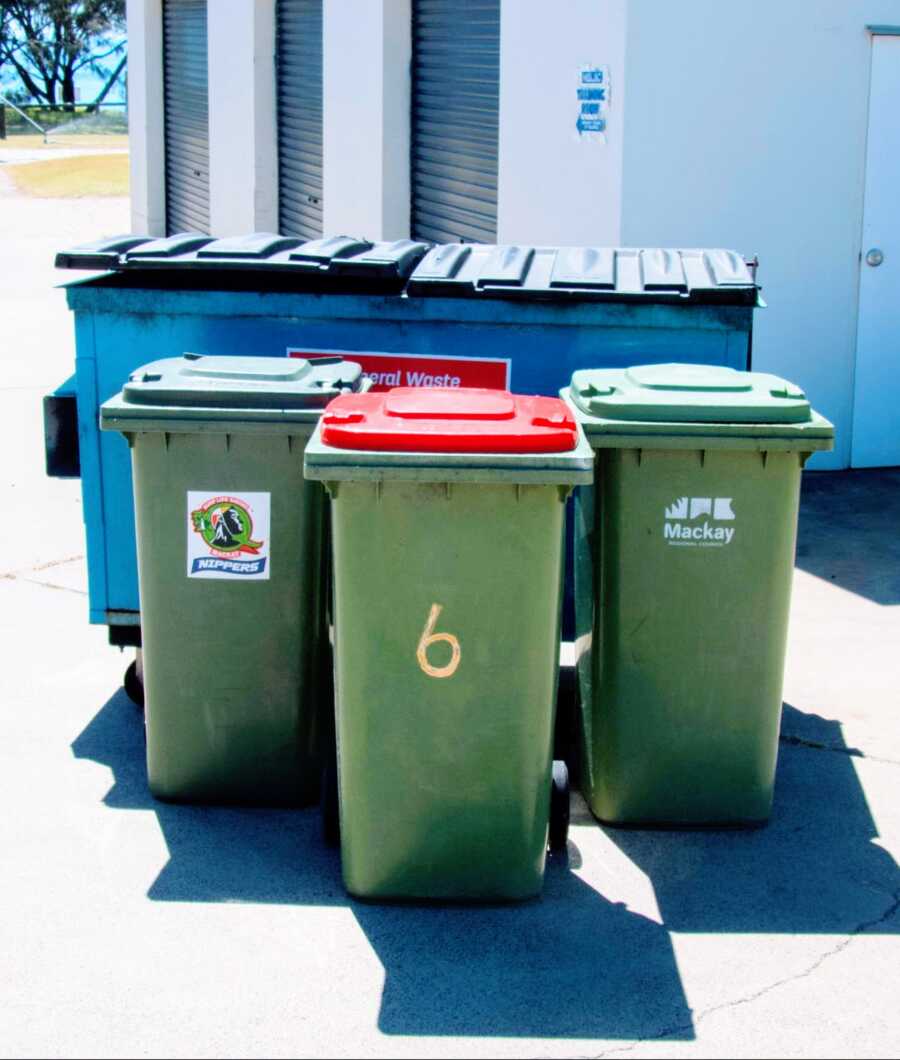 Little bin #6 then rolled through several dri-thru's: Hungry Jack's, Subway, and KFC. Just one wasn't enough, as it takes a lot to fill her up. After the food stops, the bin paused at a telephone booth to make a phone call.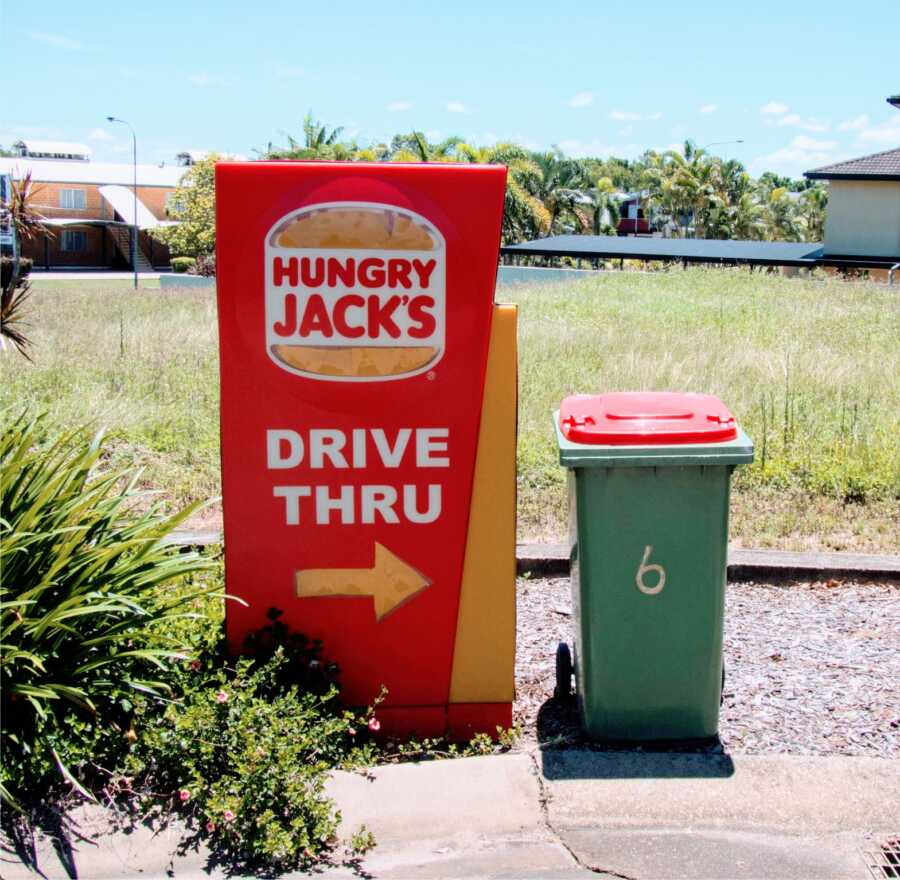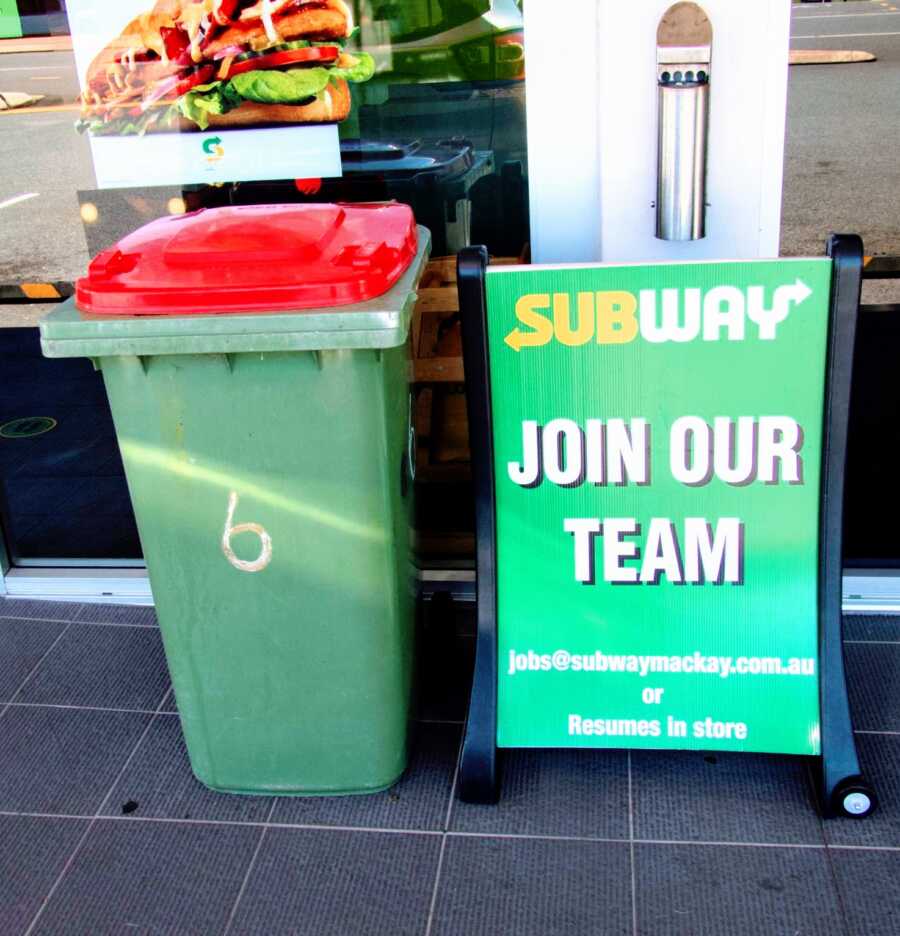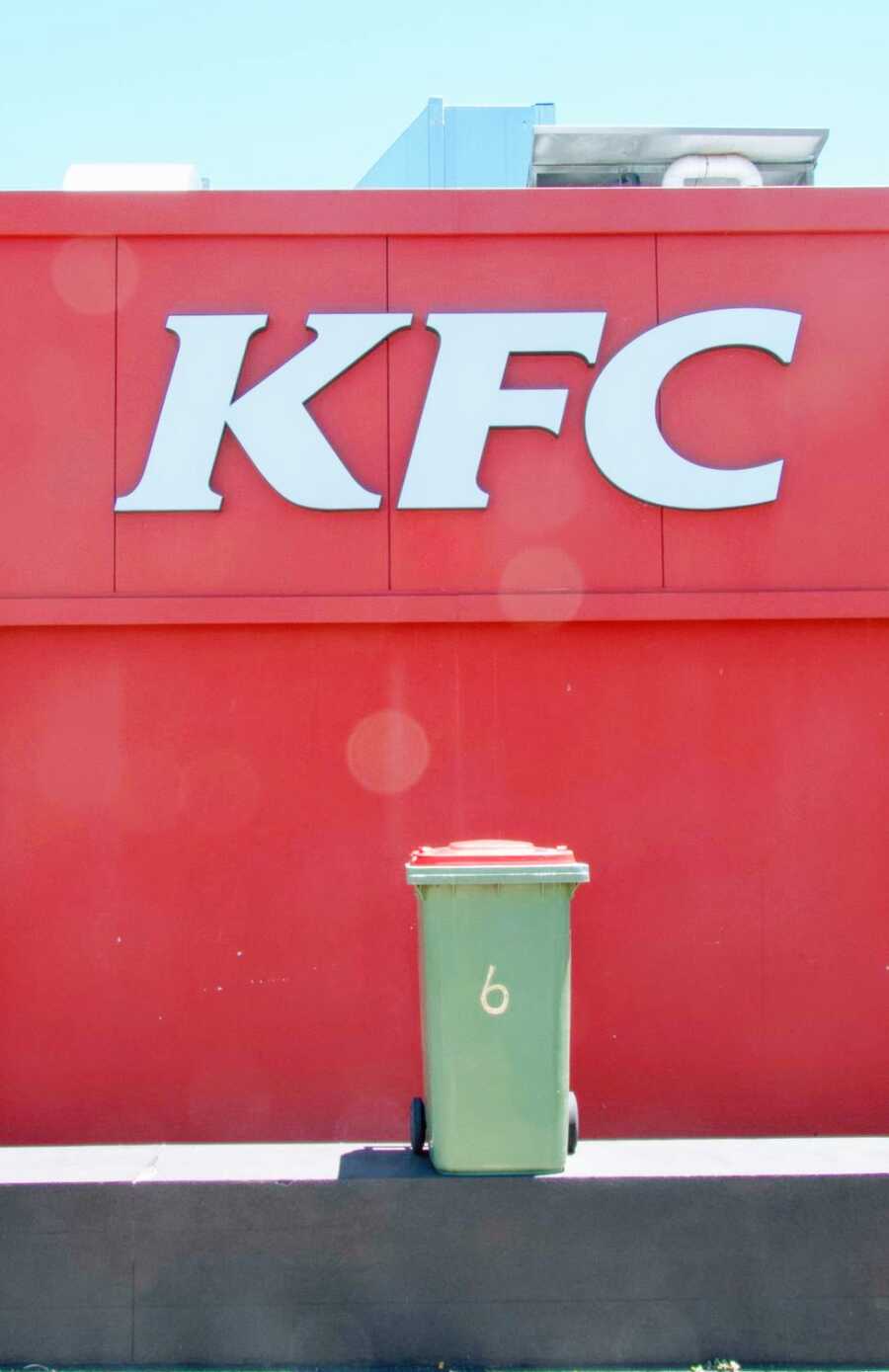 Stanojevic, listening nearby, and of course, documenting the moment with a picture, said the trash bin really wasn't talking to anybody. "It was just talking trash."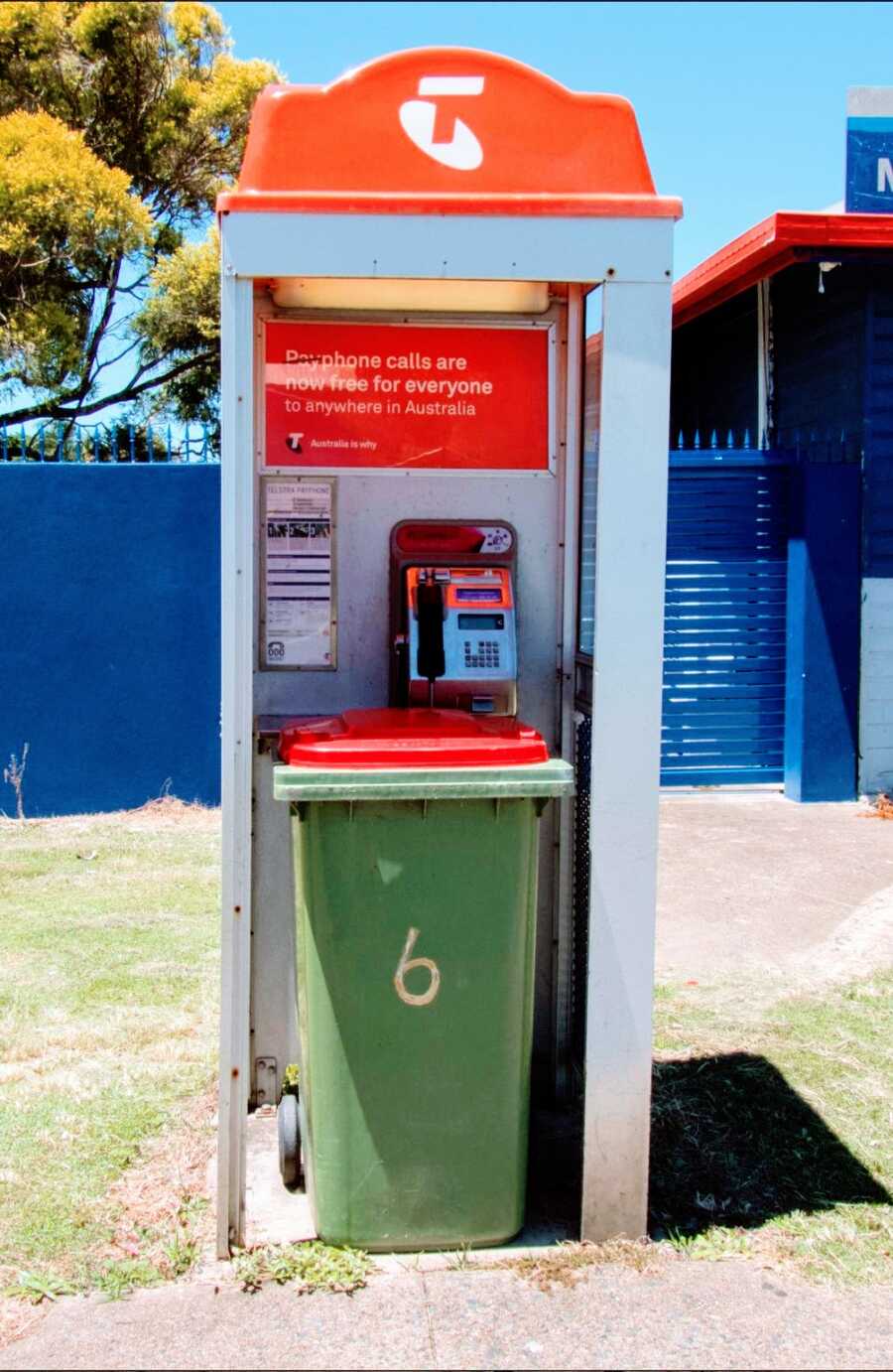 Nick was completely surprised by the whole excursion, having no idea what took place until he was tagged on Facebook the following morning when Carl shared an album of the photos he captured during the excursion.
He found the little bin's adventure quite amusing, however, he did express concerns to local news about living up to the bin's new standards.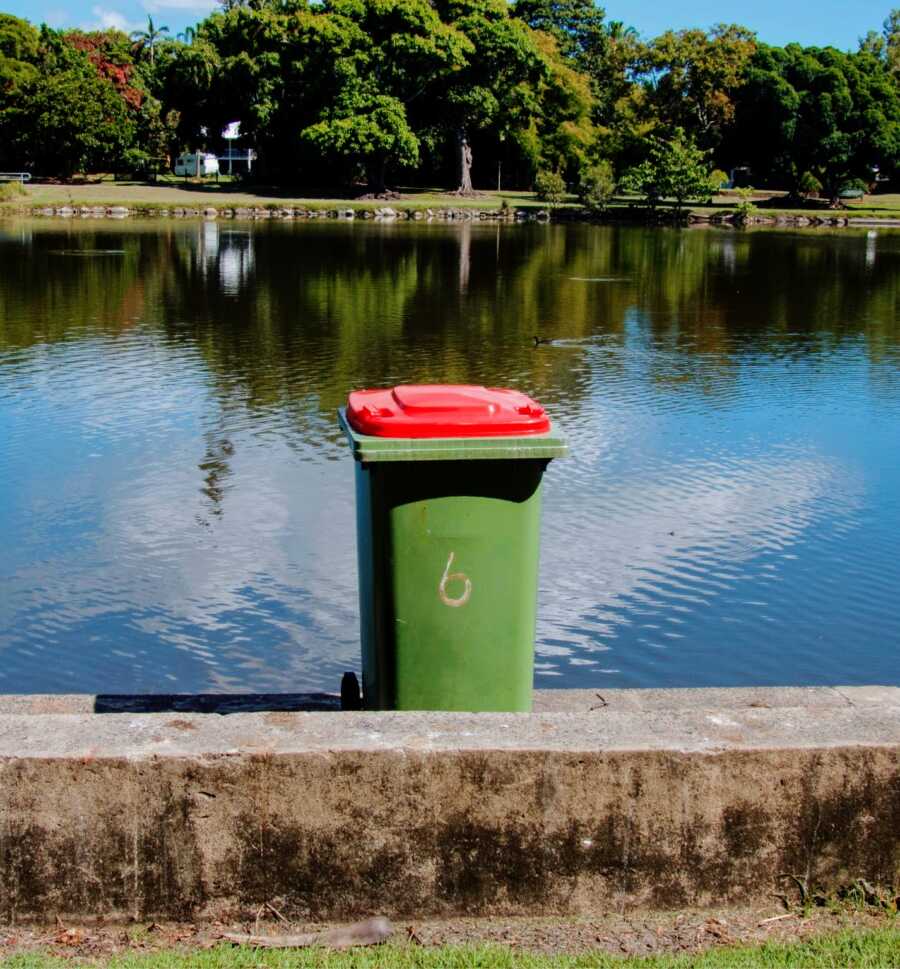 "[Carl has] definitely raised the expectations of my bin now. I'm going to have to start taking it out regularly or it'll find another owner," he laughed.
Both men were blown away by the amount of likes, comments, and shares the Facebook post received, with Carl describing the response as "off the charts."
"The whole idea was to put a smile on a few people's faces, but I wasn't expecting this to go around the world." Carl told The Guardian. "It's good that it's taken the focus off all this heartache with Covid and that's the idea of it. We've definitely put a lot of smiles on people's faces."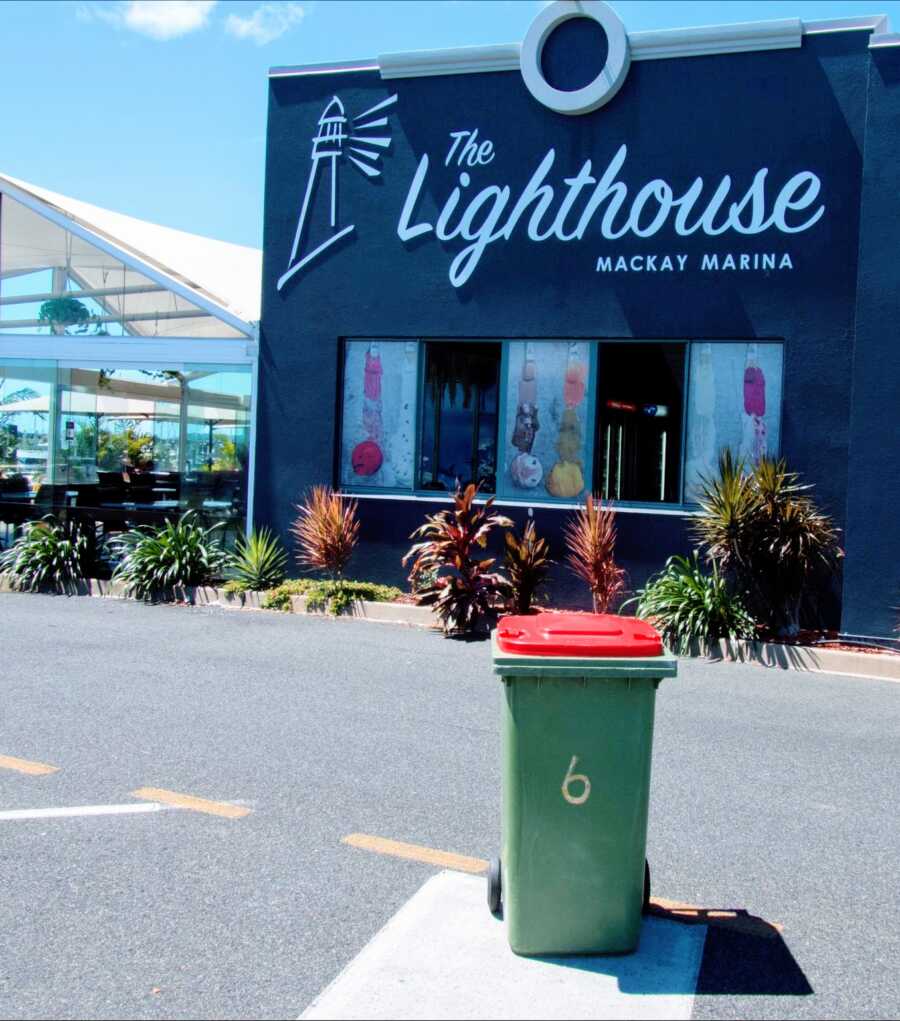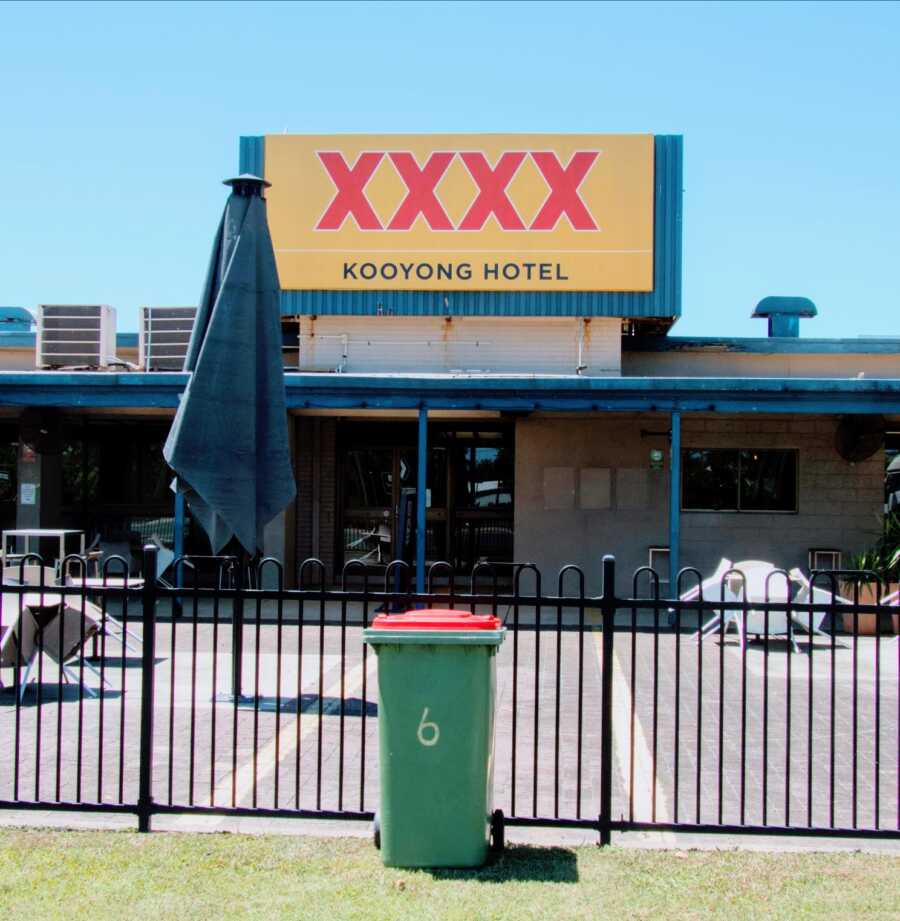 You can follow Carl Stanojevic by joining his Facebook group and visiting his website. Submit your own story here, and be sure to subscribe to our free email newsletter for our best stories, and YouTube for our best videos.
Read more stories like this here:
Dad's Clever 'The Baby Is OK' Photos Will Make You Laugh Out Loud—Here Are Our 25 Favorites
Elementary School Teacher's Disney Spin On Photos Are Guaranteed To Make You Smile—Here Are Our 25 Favorites
After Battle With Breast Cancer, Woman Finds Joy Building Sets To Photograph Chipmunks
The Hilarious Reasons Behind These Toddlers' Tantrums Will Have You Laughing Out Loud
SHARE this story on Facebook to help brighten someone's day!