For having fairly short attention spans, toddlers sure can get stuck on things and, somehow, muster unimaginable amounts of energy and single-minded focus when it comes to throwing tantrums. Whether the culprit is lack of sleep, emotions too big to handle, or just the quirky fixations of a child, you are sure to relate to these terrible tantrums on some level. They might not have been funny in the moment, but we're all sure getting a good laugh out of them now!
"My son crying cause I wouldn't let him dip his toothbrush in the toilet." -Larisa Rose Nocerini-Neal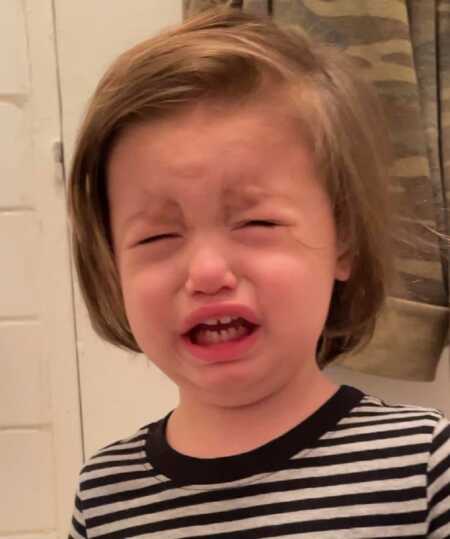 "Bit herself trying to bite someone else.
" -Jessica Noemi Ponce Ruelas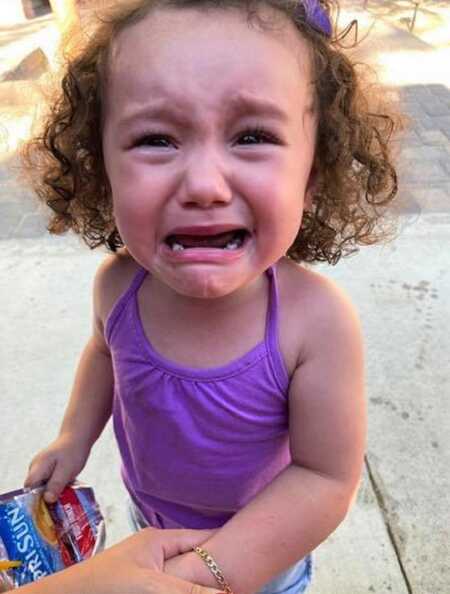 "When you find out we're all out of Nutella…" -Kelly Doherty Leonard
"She wanted to play in the water but didn't want to get wet." -Anonymous Mom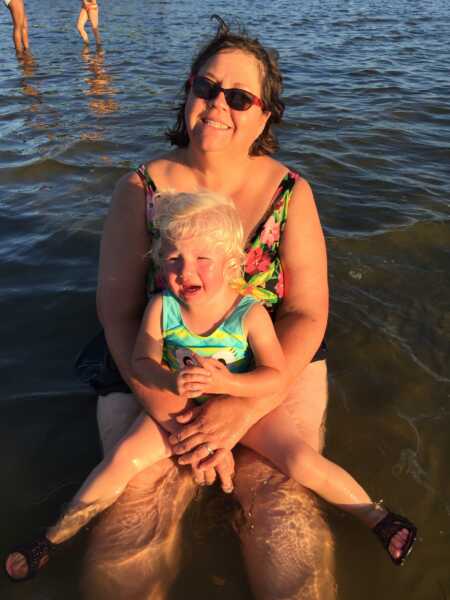 "I burped while she was eating. 😭😂" -Morelia Ramirez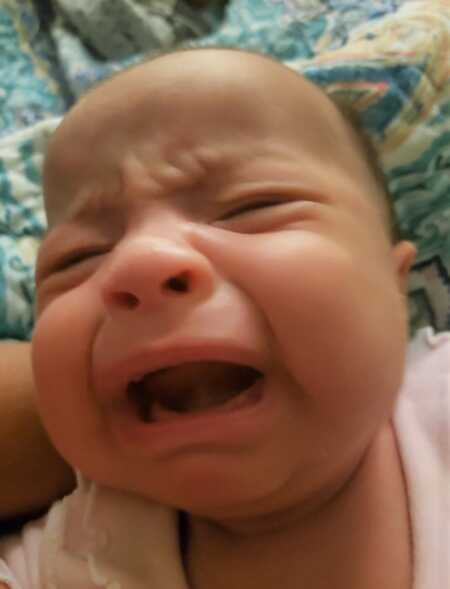 "The day my son found out dinosaurs were extinct, and he would never be able to see a REAL dinosaur. 🦖☠️" -Sarah Ledet Guidry
"Hadley LOVED green beans and usually ate the canned kind, but her grandparents had grown a lot in their garden, so we brought some home and put them in our freezer. She wanted to eat the frozen green beans, but then she didn't want to eat them because they were frozen. We offered canned green beans and tried heating the frozen ones up in the microwave, but she assured us she wanted the FROZEN kind. This turned into a very long tantrum on the bathroom floor…" -Anonymous Mom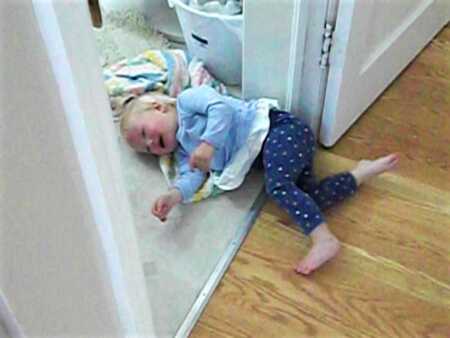 "Because she wasn't allowed to eat tampons…" -TJ Foster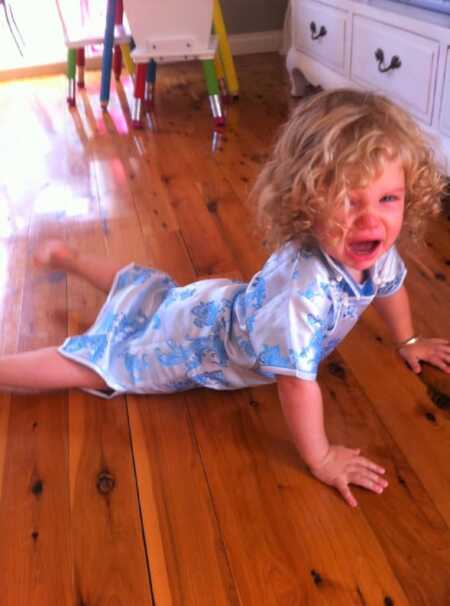 "Santa didn't bring the right kind of tractor. 🚜" -Anonymous Mom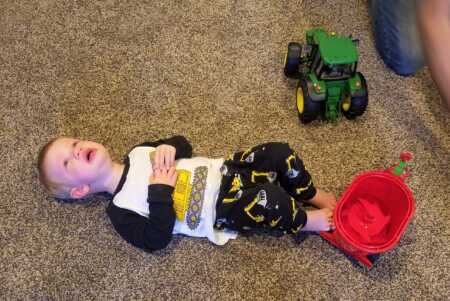 "When he was 6-months-old, my son would cry any time someone said 'no,' even if you said it nicely with a smile. My 5-year-old started crying because his 7-year-old sister was taller than him and he wanted me to make her shorter and him taller. He cried more when I told him I couldn't do that." -Ashley Scheck
"Mommy said no more tit tit… (still breastfeeding)." -Ashley De Jesus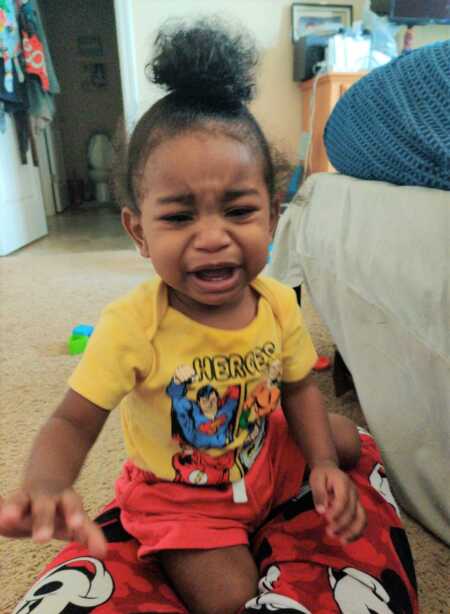 "He couldn't lick the chocolate off his face. 😋😭" -Alexis McGee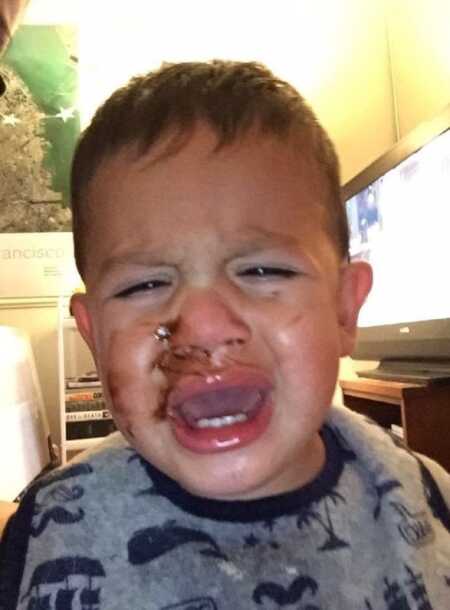 "He'd had enough of family scripture study and decided to bury his head in the couch so he didn't have to listen anymore. 😂" -Anonymous Big Sister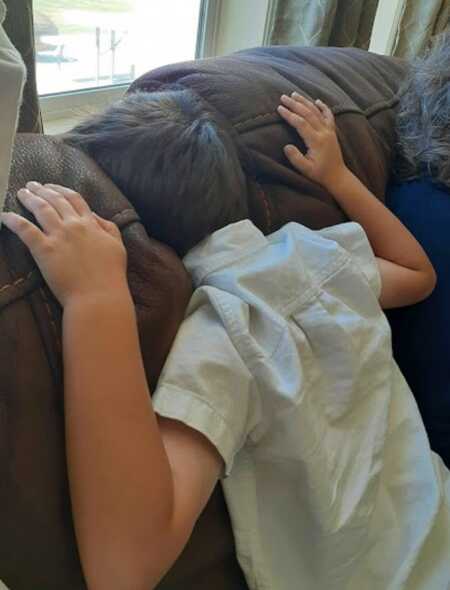 "I wouldn't let him have coffee." -Cymbre Gaisford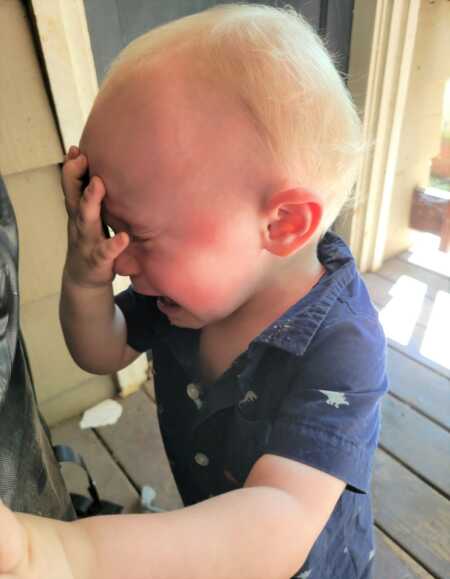 "Because I wouldn't let him put his finger in my belly button." -Rebecca Duckworth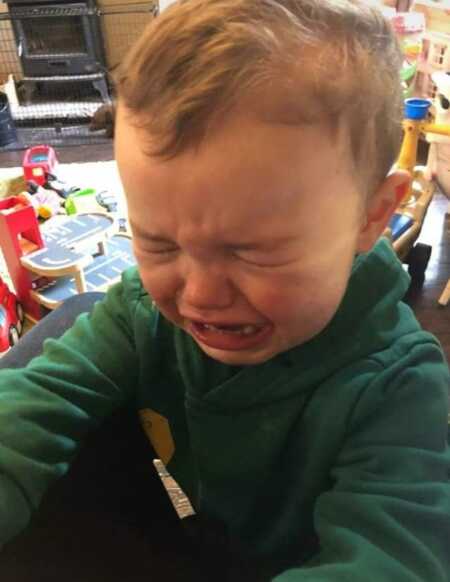 "Jax threw a fit one night because we wouldn't let him glue toy food to his eyeballs. He kept coming out of his room and telling us he was scared of the dark. We turned a lamp on, not good enough. So we turned the light on in his room, still not good enough. He needed something to hide his eyes from the dark. When we told him he can't glue things to his eyeballs, he broke down and cried and continued to try to convince us it was a good idea." -Anonymous Mom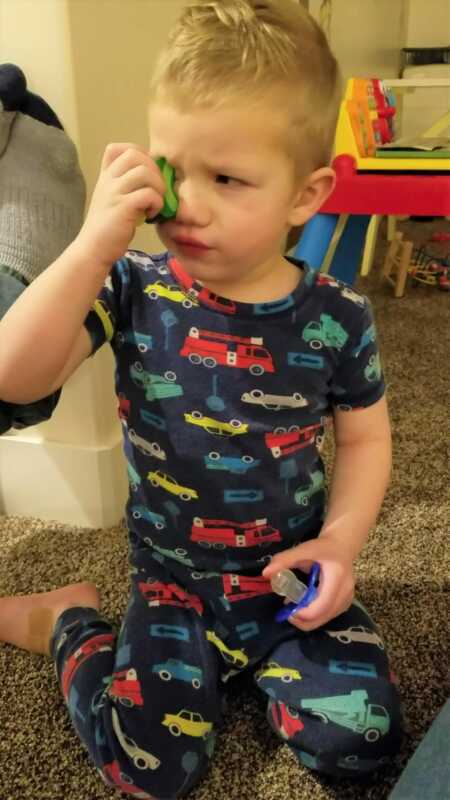 "Wouldn't let him drive the bus." -Lisa Kilmurray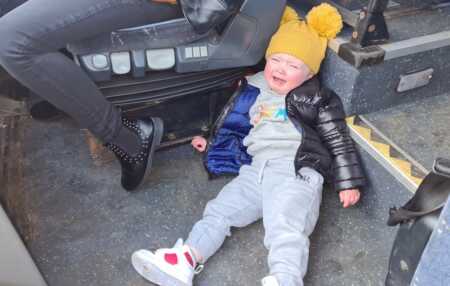 "Our daughter was doing her usual crying when I put her down for her nap. It got quiet for a few minutes, so I thought she'd gone to sleep. But then, a really panicked yell…'Mom, I need to get out! Come get me out!' When I walked in the room, there was my 2-year-old, crying hysterically with both hands covered in poop. Not only her hands, but the whole mattress, the wall behind the crib, and all the crib slats. (Not pictured, you're welcome!)" -Anonymous Mom
Read more funny parenting stories:
'In the middle of the night, I heard our bedroom door creak open. I froze. It didn't make a sound, but it silently drifted closer.': Woman shares hilariously terrifying mom fail
'Yes, I punched my child, but I did it out of love to save my child from being eaten whole.': Woman shares hilarious mom fail after run-in with wolf spider
'I call Leo in. He looks at it, cocks his head to the side. And then, obviously, I yelled at it. The spider ran. Leo starts screaming.': Woman shares hilarious mom fail
'My daughter looks like she's seen multiple ghosts. 'It's OK Toodleboot. Ignore your parents on the ceiling and that it sounds like the world is on fire. Just GO BACK TO SLEEP.': Mom's hilarious struggle with fire alarm
SHARE this story on Facebook to help other parents know they're not alone in this crazy parenting journey!