The empathy shown by this tender-hearted little girl will melt your own heart and give cause to consider what you're willing to sacrifice to help others. Lillian, a first-grader from Altus, Oklahoma, approaches her dad in tears after learning one of her friends didn't have any of her own toys to play with.
The Linton family has a rule about not bringing their toys outside because several of them have gone missing. However, little Lillian Linton insisted on bringing her toys out of the house one day, getting emotional as she told her parents the reason why she wanted to… another little girl didn't have any toys to play with and Lilli wanted to share with her.
View this post on Instagram
Lillian's dad, Jason, says, "We often go and buy toys to give to toy drives and charities for foster children. We tell Lilli about people who are in need, and she really took those conversations to heart."
There was no hesitation from the young girl after learning of the plight of her friend; she immediately asked her dad for permission to give some of her toys to the other girl. "She wanted her to be happy too," Jason shares. "It was so hard to not cry while helping her work through it."
As the season of giving approaches, consider what you might be willing to do to help other children in need. There are many wonderful organizations and charities set up to easily connect you to those who could use your help. It can also be a priceless opportunity to teach your children valuable lessons about gratitude, compassion, empathy, and kindness.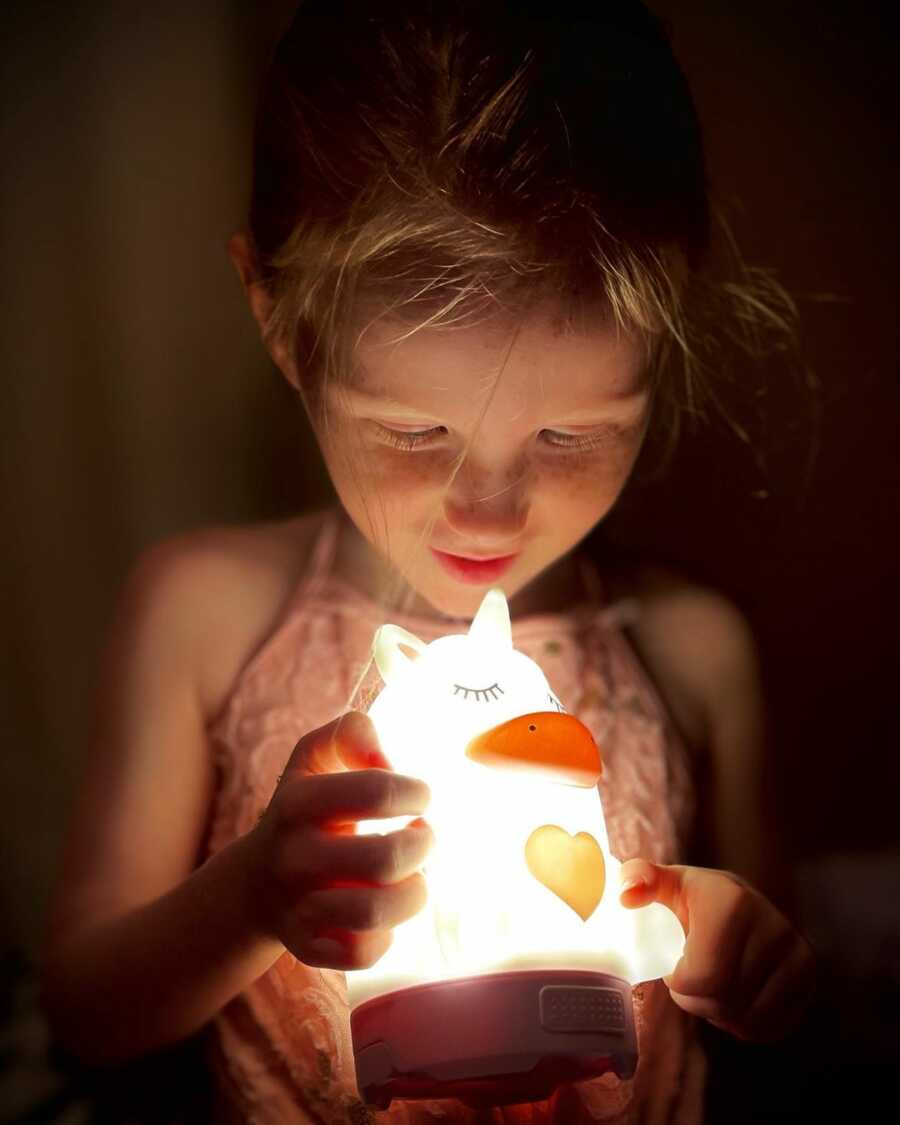 To get started, try checking out these popular toy drives. You can also call local public service offices, women's shelters, homeless shelters, children's hospitals, and radio/news stations to find out if they are accepting donations.
The Toys For Tots toy drive, put on by the U.S. Marines, aims to provide every child with a little Christmas. You can donate in person or online via their Virtual Toybox.
The Salvation Army's Angel Tree Program has been helping families, who otherwise wouldn't be able to afford to have a Christmas, for more than 40 years. Visit their website to find participating locations near you.
Operation Christmas Child, run by Samaritan's Purse International Relief, fills shoeboxes to send to children in need around the world. You can visit their website to learn how to pack a shoebox, or build a shoebox online.
You can follow Dad Life Jason on Instagram, TikTok, and YouTube. Submit your own story  to Love What Matters here, and be sure to subscribe to our free email newsletter for our best stories, and YouTube for our best videos.
Read about other powerful acts of kindness here:
'Something wrong, dear?' The price of a turkey was more expensive than she thought. She laid out her coupons, anxiously watching the numbers on the register climb.': Man recalls Thanksgiving act of kindness
'I need a favor.' We had nothing under our Christmas tree. 'The only thing I was able to purchase was a nail polish. I need you to be OK with that.': Woman pays it forward after stranger's act of kindness on Christmas day
'I've been saving this money. I heard your husband died. I want you to have it because I still have my dad. Merry Christmas.' It was a child's handwriting.': Widow receives unexpected act of kindness, now wants to pay it forward
'A gentleman stopped me as I headed for the doors. 'Go get it.' He filled my hands with a giant palmful of cash and pointed to a huge, fancy tree.': Woman recalls powerful act of kindness during Christmas season
Compassion is contagious. Please SHARE this on Facebook to encourage others to give back to their community.