"Ever since I was young, I thought I would have the dream wedding. Didn't almost every girl?! I dreamt I would marry the perfect guy, have an amazing wedding attended by friends and family far and wide, and typically the groom would be Pakistani. 
So imagine my surprise when I fell in love with a British Caribbean man while in college. All the characteristics I wanted in my 'dream' groom, he had. Smart. Creative. Caring. The only minor detail missing was that he wasn't Pakistani. So not totally according to plan. However, what was I to do? The heart wants what it wants. Love happens to us all and you can't help who you fall in love with. Love doesn't care what language you speak, what color you are, or the amount of money you have in your bank account, because love has no boundaries.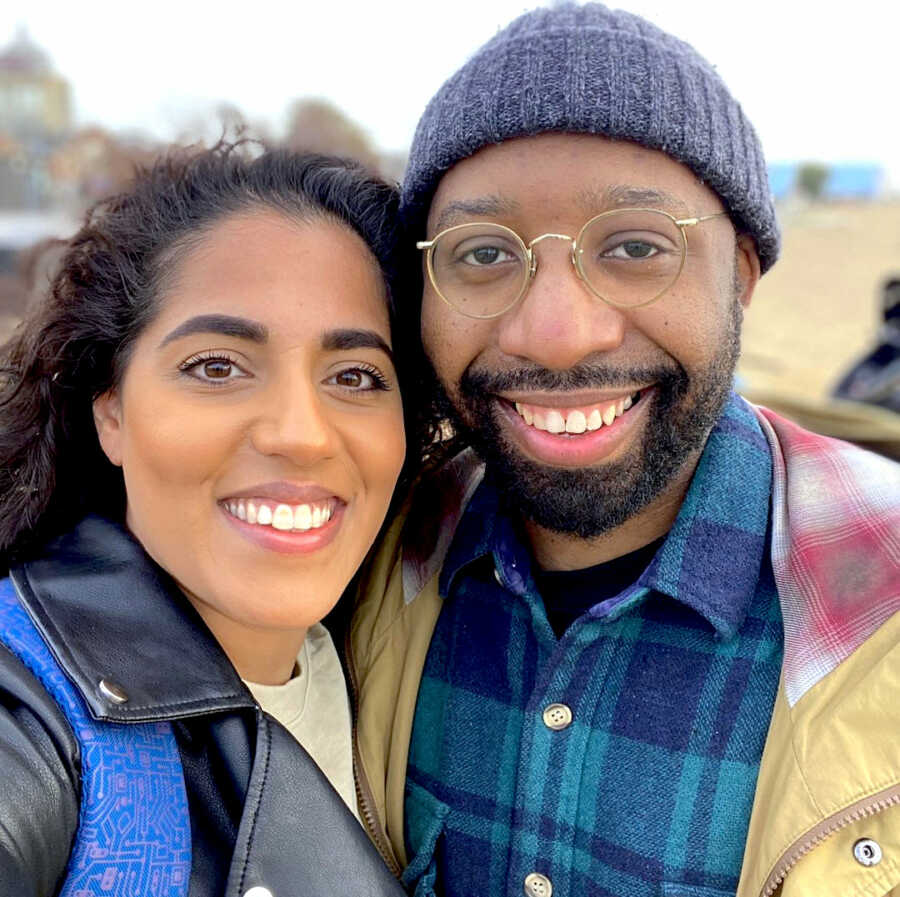 Although, try telling that to my family! It wasn't easy informing them I wanted to marry someone who is Jamaican. In most South Asian cultures, families expect you to marry within your own caste, never mind the same nationality. So to even suggest marrying someone of another race is just unthinkable. 
Thankfully my family's lifestyle is guided by their religion more than their culture and eventually they came around, but it wasn't easy. It took over two years trying to explain how I felt. A lot of debates, prayers, and tears. I even made sure certain family members and community leaders spoke to them to help them come around. 
Fact of the matter is, South Asian parents just need a little more time to adapt and understand love without boundaries. It's very important for young people to understand that their parent's upbringing is different from ours. We have been raised in the UK, whereas many of our parents are tied to traditions back home. So we need to be considerate with the way we deal with such sensitive matters (especially around elderly family members). 
However, honesty towards your parents and being open is key, I can't stress how vital this is. Always consider them in your decisions, despite disagreements. You will face many trials and tribulations on your journey to a mixed marriage, so make sure you have enough patience and understanding.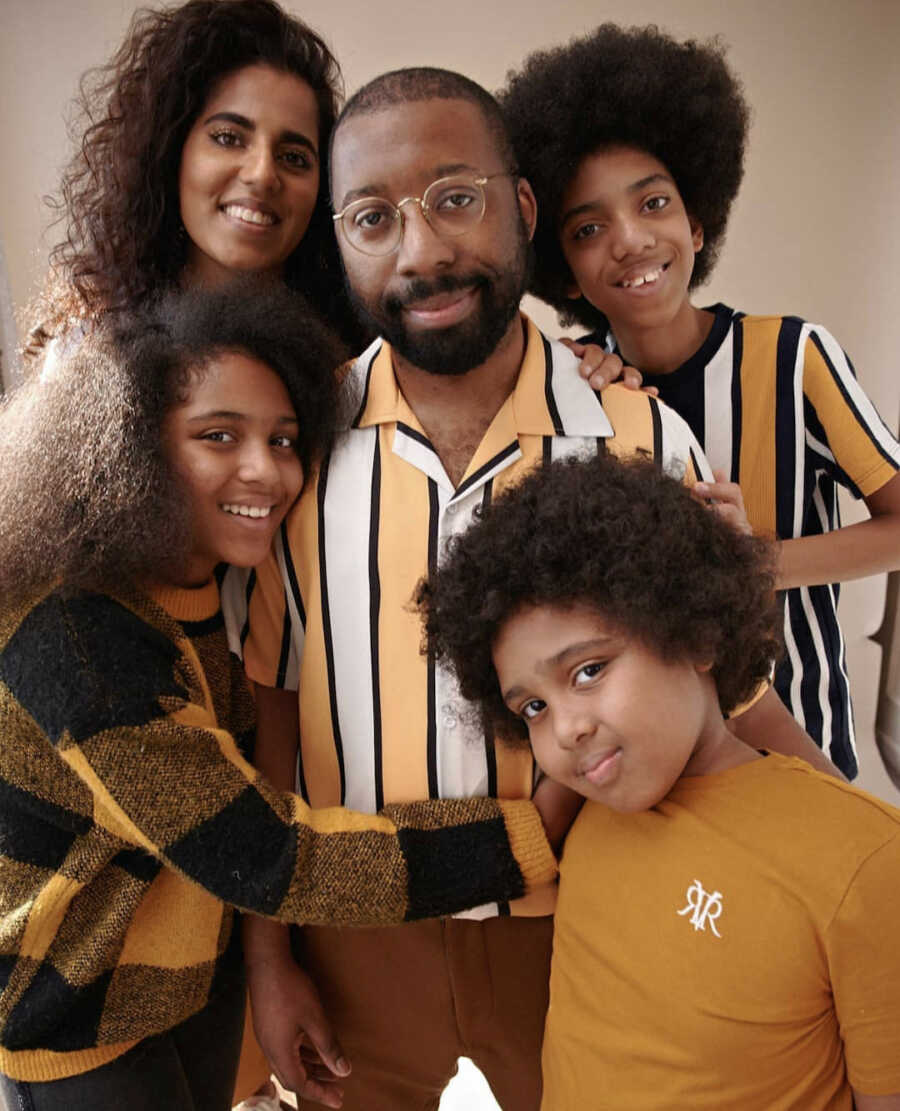 It goes without saying, before you decide to break the big bombshell to your family on who you would like to marry, make sure you are certain as can be about the person. Go through what is important to you in life – likes, dislikes, values, ambitions. Manage your expectations going into marriage, as fundamentally each marriage is a partnership. So it's about compromise. 
For us, it's important to represent the positives of mixed marriages. Embracing both cultures is of great significance in our home – with two powerhouse cultures for food, how could we not?! There's never a dull moment in the Blackistani kitchen. I cook Pakistani dishes for my in-laws and they love it. Additionally, I've been taught how to make Jamaican food by my husband's amazing grandmother as well, which led to my mom discovering fried plantain!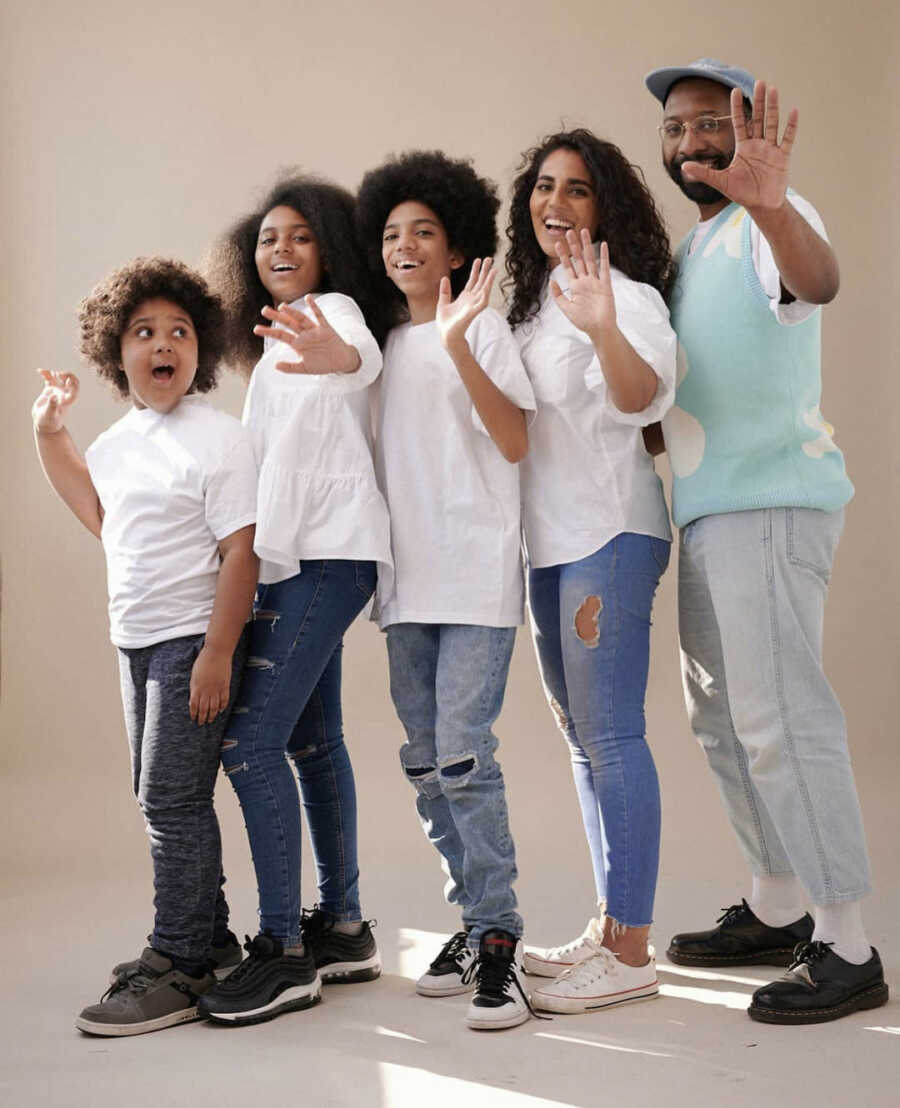 Life really is a non-stop party. Although we are both Muslim, my husband's side of the family are Christian, so they cook us Halal Christmas dinner and buy presents for the kids. During Ramadan, my husband's family fast, celebrate Eid, and we visit the mosque together. 
In our daily lives, I am a special needs manager and family support worker while my husband works in the VFX industry.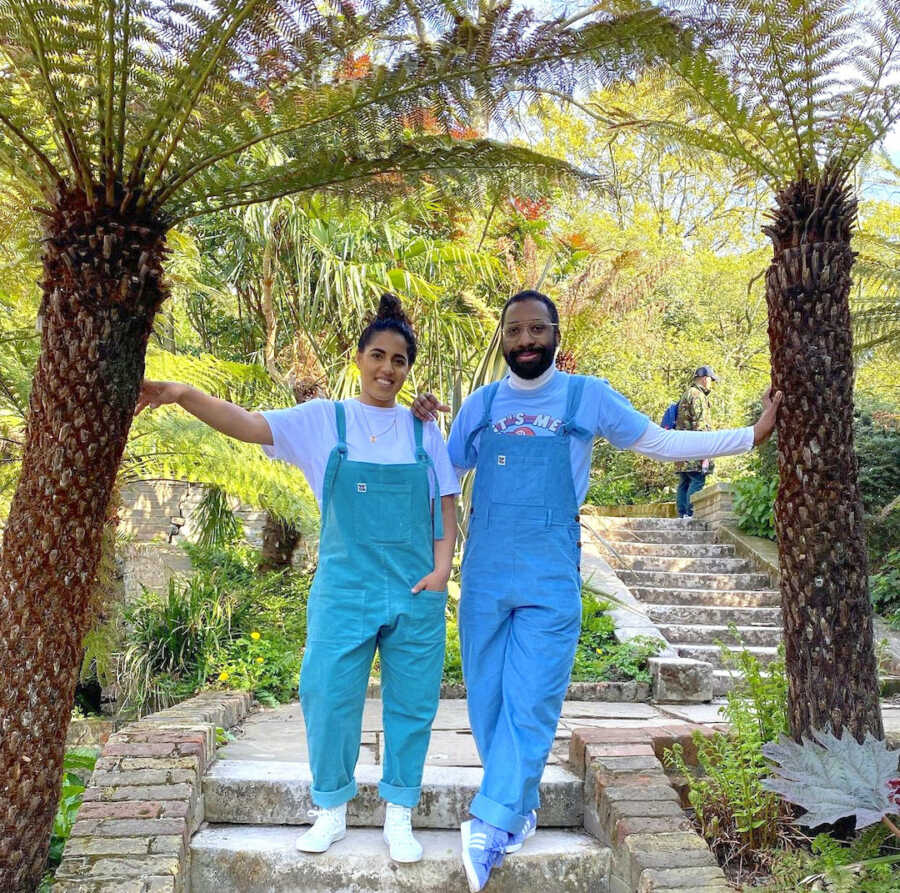 We're quite fortunate to have a generous presence in the media. We've recently worked with Google, BBC, Adidas, Farfetch, and many more. We are very thankful to be able to have the opportunity to show the world our blended family's lifestyle and work. Not only that, we are fortunate to have a platform in the media to speak on such issues like mixed marriages, racism, diversity, and inclusion. Unfortunately a lot of the time, the media can negatively affect the public's understanding and attitudes towards ethnic communities and we can be guilty of believing it. We need to check our own biases and be the change we want to see.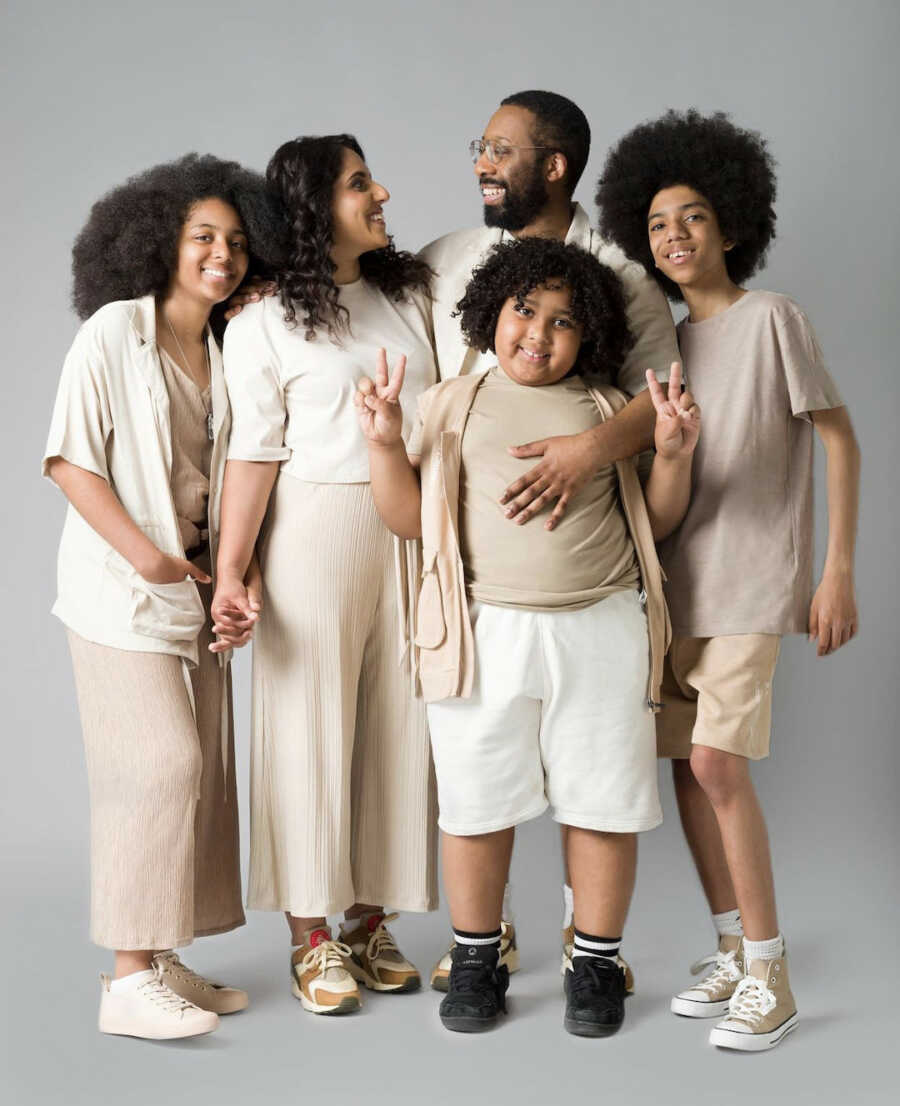 If we are more inclusive towards darker skin, beautified natural features, and include people from all different backgrounds, hopefully that will tap into the social consciousness as part of the norm. 
We will continue using our social media platforms to embrace our cultures and show the world the blessings and positives of mixed marriages. This is to bring reassurance to South Asian communities and support others facing challenges. 
Much love Asiyah ~ The Blackistani Family"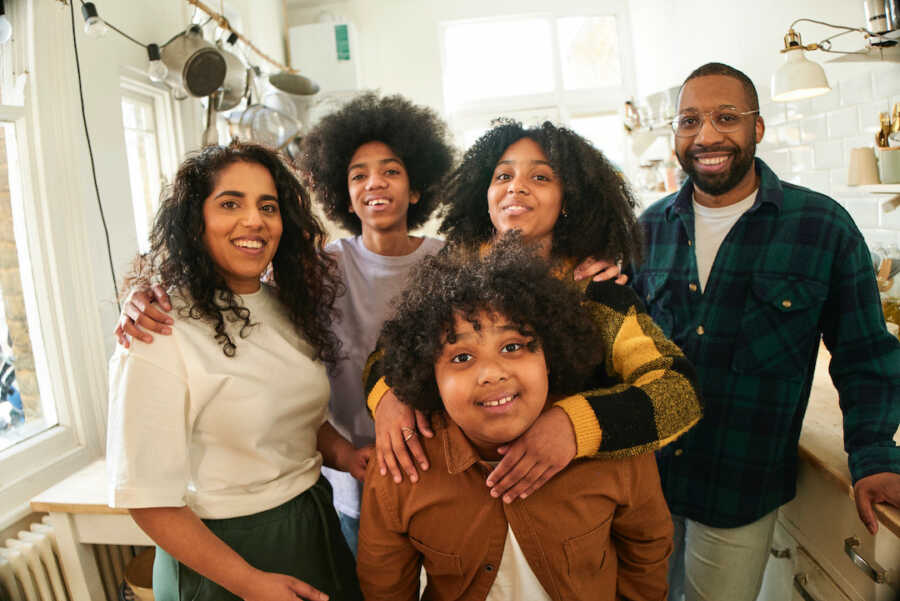 This story was submitted to Love What Matters by the Blackistani Family. You can follow their journey on Instagram. Submit your own story here, and be sure to subscribe to our free email newsletter for our best stories, and YouTube for our best videos.
Read more stories like this:
'The comment read, 'Their family dynamic doesn't make sense. They should AT LEAST make families look REAL.': Mixed-race family responds to hate after commercial
'I asked, 'Do you trust me to raise our children?' Loving them isn't enough. It's not the same as their dad's understanding.': Mom discusses challenges with mixed family, 'I am their ally'
'Poor kid, having to pretend two 'apes' are family.' They say we are mixing pure and dirty blood.': Woman's second marriage to black man makes her learn 'people don't understand the value of love over skin color'
'Oh, that poor baby! Why don't you do something with her nappy hair?' The other kids weren't allowed to play with me, the 'little mixed girl.': Mom to bi-racial family details experiences with racism
Do you know someone who could benefit from this story? Please SHARE this on Facebook or Twitter.