"On Saturday, Mya was watching a video and saw a hairstyle she wanted. She ran in with the video paused and said, 'Can we please do this right now?!' It wasn't anything complicated, it was protective twists I've seen many times over the years and I agreed.
It wasn't working. I looked up video after video, trying to see what I was doing wrong, why it wasn't staying. An hour passed and I asked her if we could try something else, to which she responded, 'No, please just keep trying.' I kept going. Twisting and untwisting when it didn't look right, and then finally just committing to twisting it all,. When I finished she jumped up, looked in the mirror and started crying. 'It doesn't look the way it's supposed to!' She started taking them out.
Defeated isn't really even a strong enough word to describe how I felt. I wanted to be able to give her what she was wanting, but not having the experience was making it feel impossible. Two hours laters, and we were still nowhere. These are the types of things I was afraid of. The white mom who can't do her mixed daughter's hair… it's a criticism you hear about often, and I don't want to be that stereotype.
I tell you all this to let you know it's okay to be in the 'figuring it out' phase. What you don't know you don't know, and it's okay to say you're learning. BUT, what isn't okay, is not trying to learn and do better. I've spent hours since Saturday researching what I need to do differently so we can try again, and I can't even be sure the NEXT time will be successful! However, I can be sure if it isn't, I'll research more and try again and again until we figure it out.
We owe it to our 'differently raced' children to educate ourselves on how to properly care for their hair and their skin, instead of just treating it the way we'd treat our own. They deserve for us to be consistently learning how to support them in their hair journey, and recognizing its importance in how they view themselves, and the culture it represents. It's my job to learn. It's my job to grow. It's my responsibility to continue to educate myself. We're going to figure out these twists. I swear it."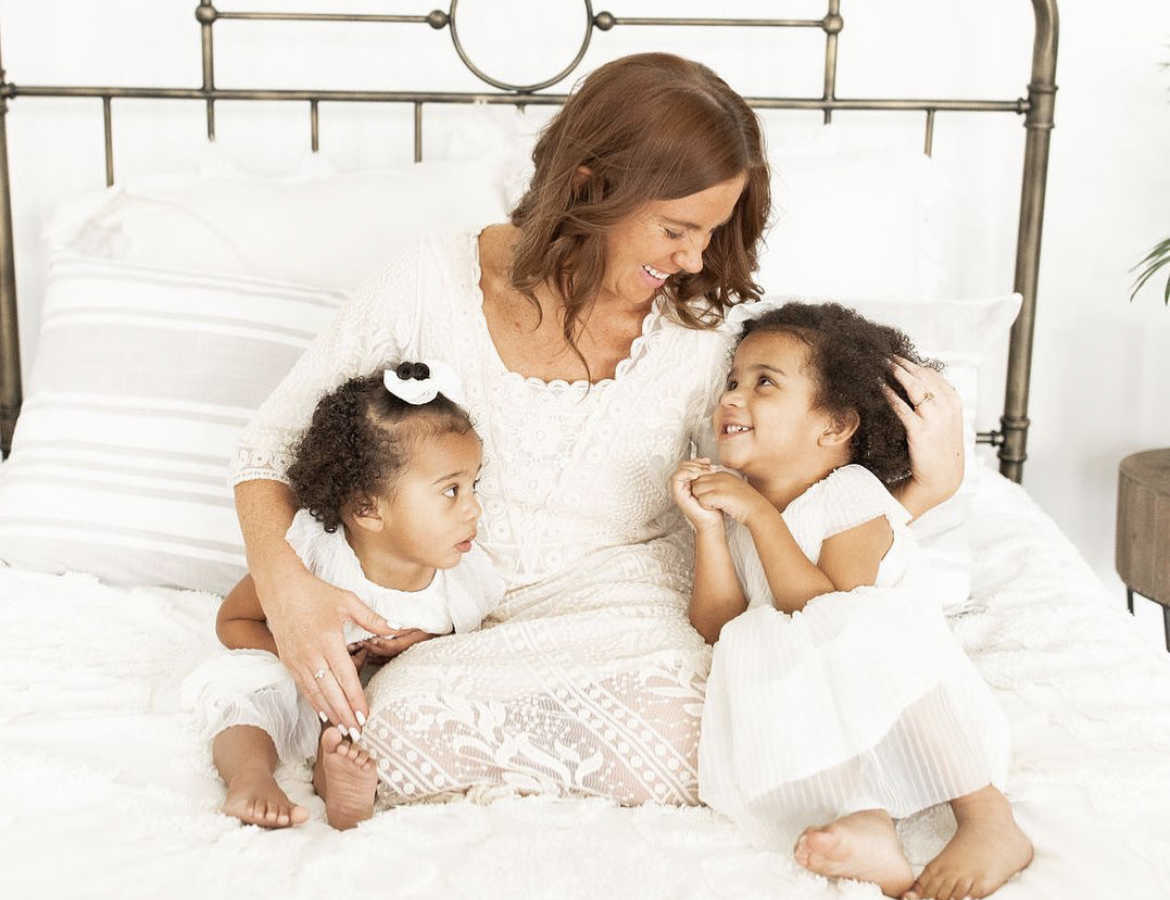 This story was submitted to Love What Matters by Chelsea Dort of Utah. You can follow her family's journey on Instagram and her blog. Submit your own story here, and be sure to subscribe to our free email newsletter for our best stories, and YouTube for our best videos.
Read more stories from Chelsea here:
'Please don't leave me. You can have us both.' I panicked. I must've dropped the ball somewhere.': Woman recalls pain of infidelity, finds happiness with new husband, 'I didn't think people like him existed'
'I asked, 'Do you trust me to raise our children?' Loving them isn't enough. It's not the same as their dad's understanding.': Mom discusses challenges with mixed family, 'I am their ally'
'Poor kid, having to pretend two 'apes' are family.' They say we are mixing pure and dirty blood.': Woman's second marriage to black man makes her learn 'people don't understand the value of love over skin color'
'Be more patient with him when he cries.': Mom shares trials of co-parenting, 'Love them enough to let go sometimes'
Provide strength and acceptance for others. SHARE this story on Facebook and Instagram with your friends and family.