"This is my family.
My beautiful, multicultural family.
A black mom, a white dad, a white daughter, a biracial son, and two biracial daughters.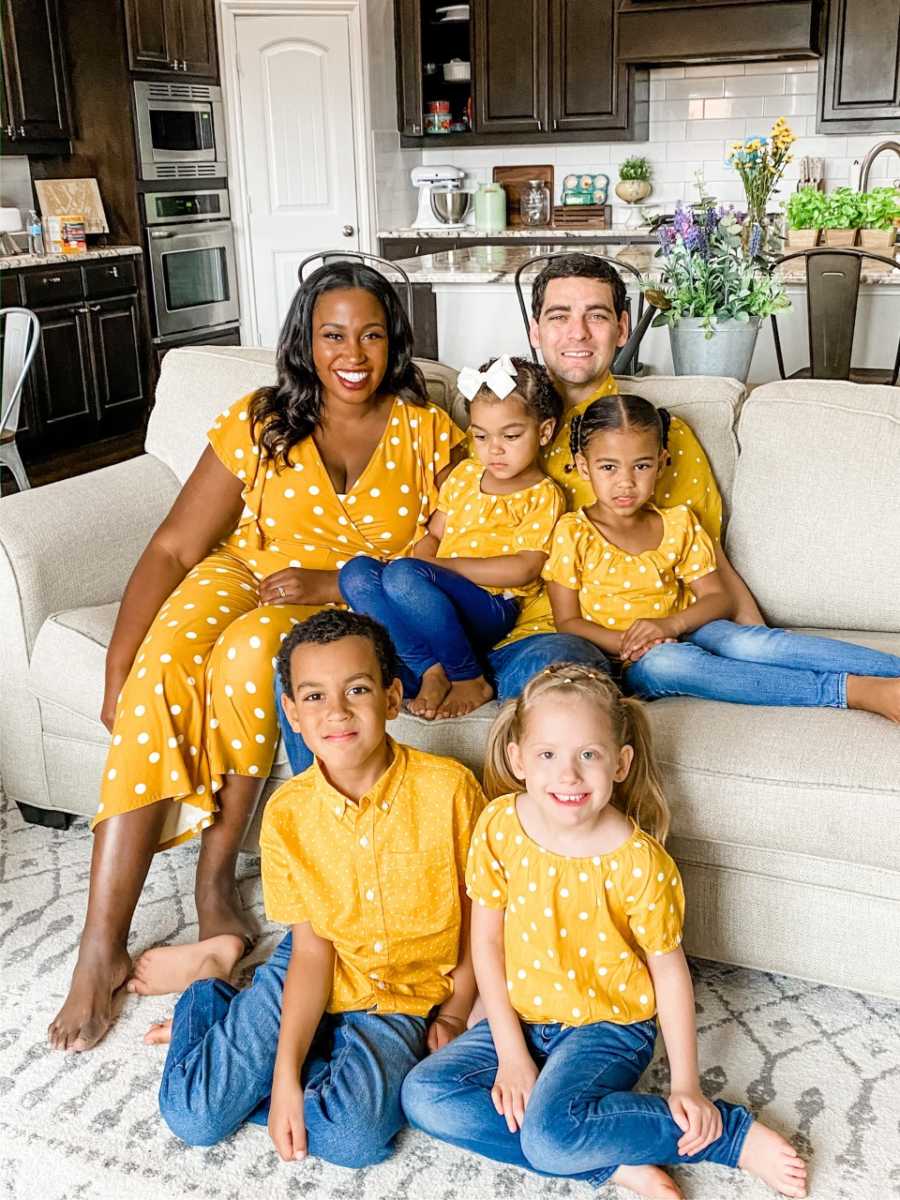 With everything currently happening in the news, I began to realize I would have 'the talk' with my children very soon. But was I already too late? Was this too early to talk to my children? I really can't remember when my parents first gave 'the talk' about being black. I can't remember that it was a conversation constantly talked about in our home.
Because we are a multicultural family, we've already had countless talks about race. We always made sure our children's friends, toys, and books were diverse. But I knew we hadn't finished our job. I knew we needed to have 'the talk.'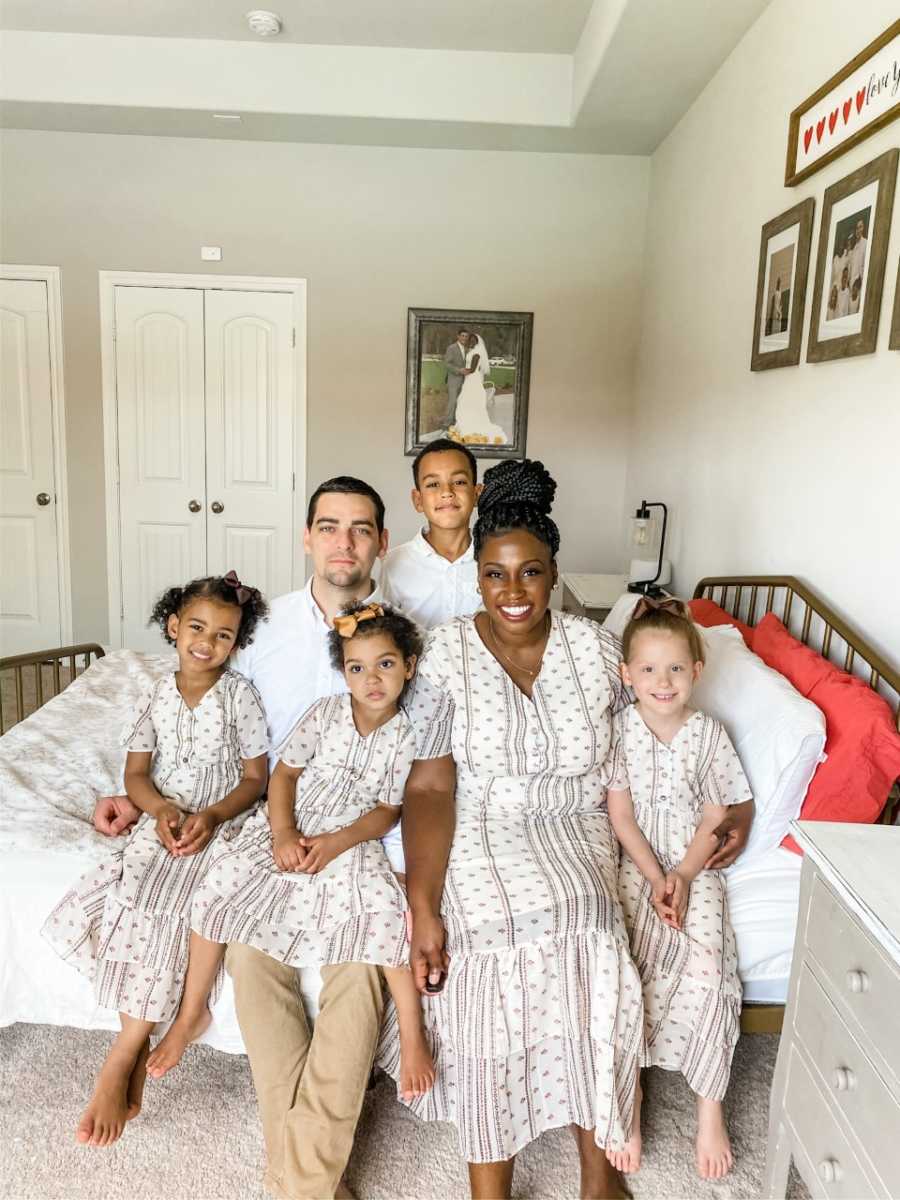 Do you know how hard it is to teach my children to love, respect, and honor all people from all races, creed, or color? And in the same breath, tell them there will be people who will not do the same for them? To give the same talk my parents gave me?
To see the confusion on their faces. To answer their questions.
'Well, mommy, I'm not just black. I'm white too!'
'I know baby, but there may be people who just see you as black. They will look at your hair and your tan skin and say you are black.'
Then to have to look at my adopted white daughter, and tell her she may have to be careful too because there could be people who just wouldn't like the fact I was her mommy.
Teaching starts in the home. You may already feel inclusive, feel you aren't the problem. But have you ever actually sat down and had a talk as a family about race? Do your children know how you feel? Have they heard your beliefs?
Teaching starts in the home. Listen to your children. Have you ever asked your children what they have experienced? Have they ever witnessed racism? Have they ever seen someone be treated negatively because of their skin?
Teaching starts in the home. Start adding diversity into your home. There are so many books that can help your children understand being inclusive and loving toward all people of all colors. Add dolls of all different races into your home. You can even have the cartoons they watch be diverse too.
Teaching starts in the home. Tell your children, when they see anyone being treated badly, to speak up. To keep talking until they are heard.
Teaching starts in the home."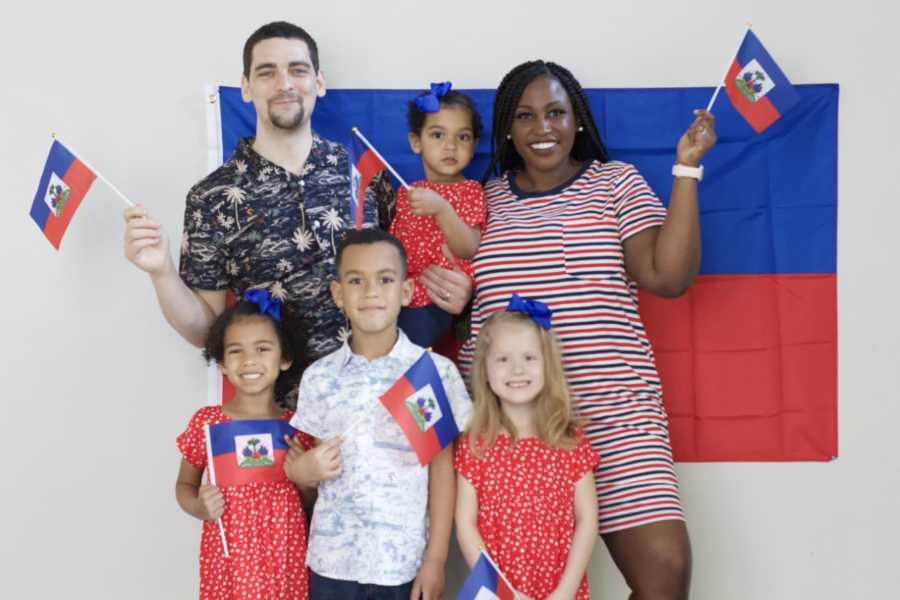 This story was submitted to Love What Matters by Jeena Wilder. You can follow their journey on Instagram. Submit your own story here. Be sure to subscribe to our free email newsletter for our best stories, and YouTube for our best videos.
Read more from Jeena:
'Is she really your child? Are you really her mother?,' strangers ask. It's hard. I'm just a mom caring for her 4 kids.': Biracial couple adopts white niece, 'I am so proud to call her one of my children'
Read more stories like this:
'We smiled and said, 'I needed this today.' White cop and black man, we were both hurting. We walked around for an hour, just listening to each other.': Police officer urges 'we must build change together'
'My husband must jog in front of me, so people don't think he's chasing me. If we call the police, I must be the one to answer the door.': Woman urges 'we must amplify black voices'
'Are you OK?' We got pulled over by THREE officers because I had a big black guy in my car they assumed was a danger.': Woman urges 'being a living black man should be normal not lucky'
Do you know someone who could benefit from reading this? SHARE this story on Facebook with family and friends.