"I fell in love with Jess in grade 10 on the first day of school. Although we had known each other for a few years by this point, something about her was different on that late summer morning. In one moment, she became the most beautiful girl I had ever seen, and I pretty much knew then and there I wanted to spend the rest of my life with her. I was suddenly overtaken by her presence, there was an energy about her that captured me. I didn't know it then, but I can confidently say today what enchanted me in this moment was her pureness. Jessica's authenticity shines like a glow that cannot be ignored. Once you see it, it cannot be unseen.
Now, this isn't a story about how I fell in love with my wife, but it's a great way to introduce her and hopefully give whoever is reading this a better understanding of how remarkable a person she is and how everything she does is poured over with exactitude, passion and genuine care. This is in fact a love story, but it's not our love story. It's the story of how an incredible woman is channeling her unique talents into work she loves and changing the world one doll at a time.
Jessica didn't have an easy childhood. Her parents separated soon after she was born and began sharing custody. During this time, Jess's father was abusive. Being so young, it was impossible for her to express herself in a way her mother could understand what was going on. Once her mom suspected her worst fears to be true, she exhausted nearly all her resources to get full custody of her daughter and take her away from this unthinkable horror. Not long after the court settled in her mom's favor, her father, who had been suffering from a terminal illness, took his life. Jessica was 5 years old.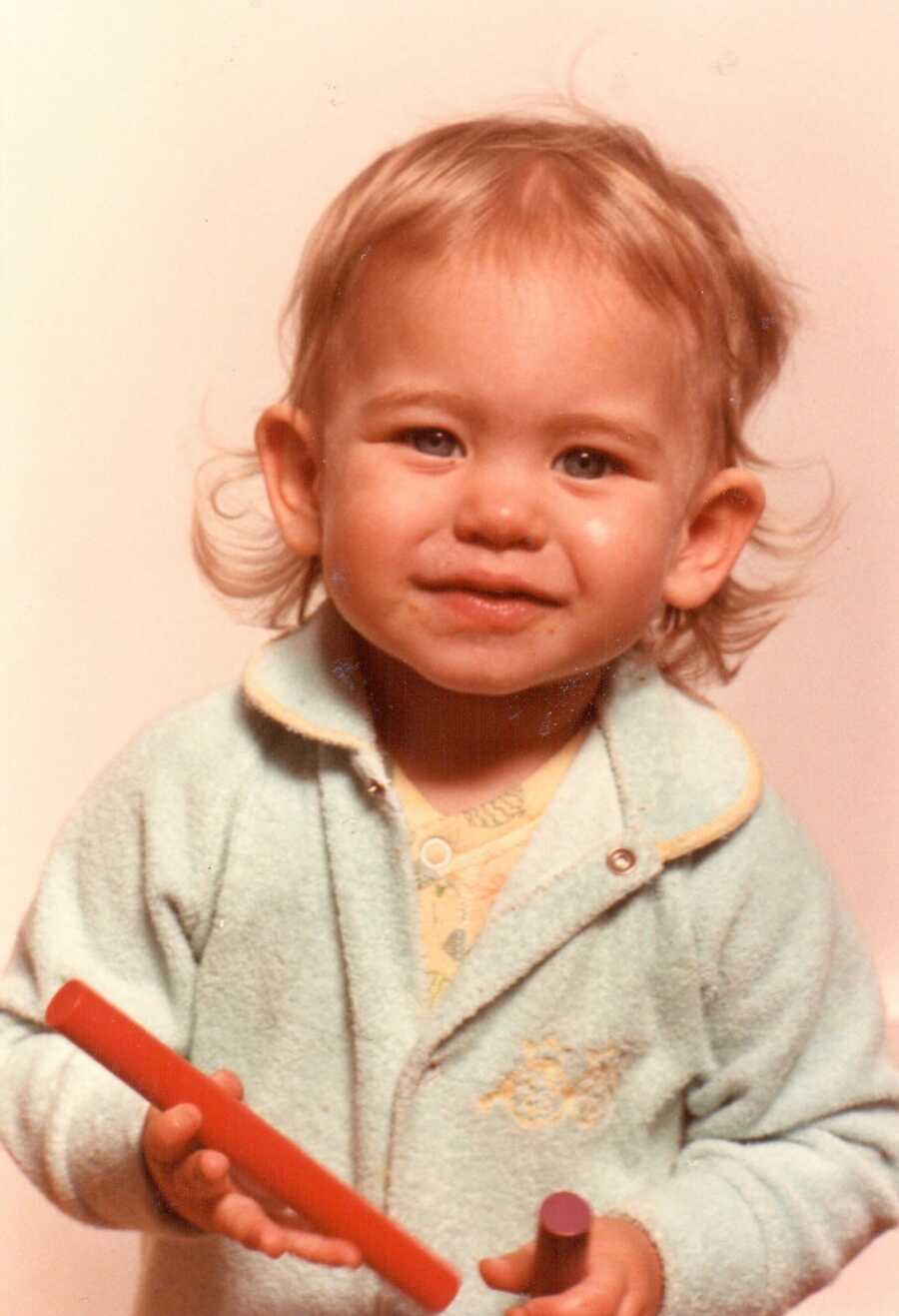 Jess spent much of the next 5 years moving between Ontario, Quebec, and South Carolina until finally settling back in Montreal where her mom is from. By continuously changing schools, she wasn't able to build a strong friendship network, so she spent most of her time reading. Jess has said to me on more than one occasion the books she read during this period helped shape her and in many ways saved her life. They gave her a way to escape and provided companionship during a time when she was often alone.
Besides having read more books by the age of 12 than most people read in their lifetime, she also found a passion in creativity. By the time high school came around, she was by far the most talented illustrator, painter, and designer in school. Jess was DIYing before it was cool. The list of skills she has refined over the years are impressive: tattooing, jewelry making, drawing, sculpture, sewing, macramé, painting and graphic design (we can add cutting hair and knitting to the list as well).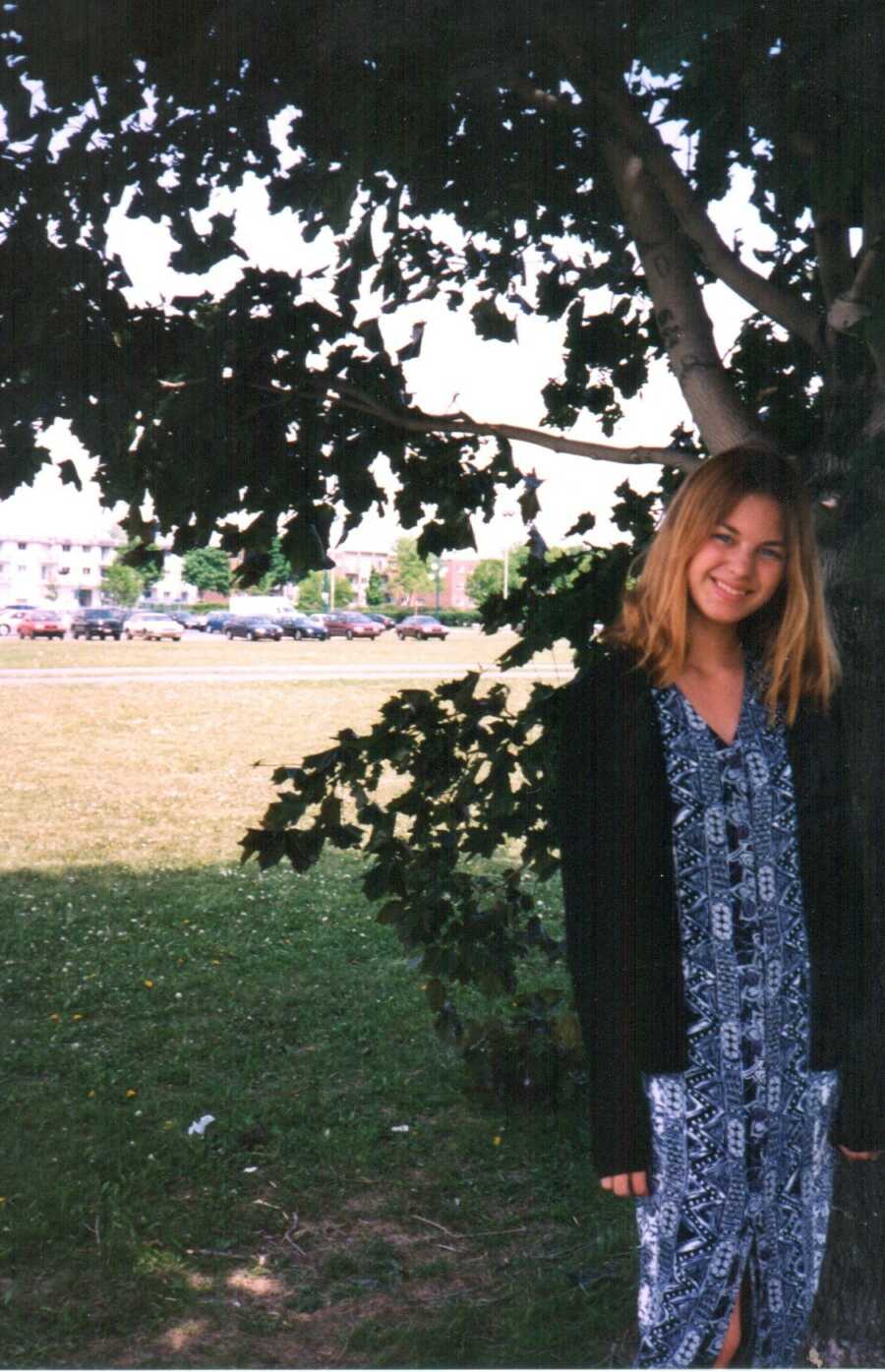 There is no denying her creative ability. Anyone who has ever seen any of her work is always awed by how talented she is. 'Everything you touch turns to gold!' a fellow classmate once said. There is no denying her talent, but what makes Jess really special is her ability to be true. From the moment I began getting to know her (around grade 7), it didn't take long for me to realize she had something figured out that most people go a lifetime trying to understand, and unfortunately often never do. She knew herself. From as far back as I've known her, she has never had any doubt of the person she is. She's always had a remarkably mature sense of morality. Choosing right from wrong was obvious, putting others first was easy, and she has always been incapable of lying. From an exceptionally young age, her moral compass has been tuned with unwavering precision.
We started dating shortly after high school and moved into our first apartment together not long after. She made paintings, furniture, and light fixtures for all the rooms in the house (lucky for her there were only two). We were married on the ten-year anniversary of our first kiss. Fast forward 18 years and she's still creating beautiful custom-made clothes, furniture, and decorations for our home and kids. Whenever one of us needs something, she's always thinking of fun ways she can craft it from materials we already have or can get second-hand.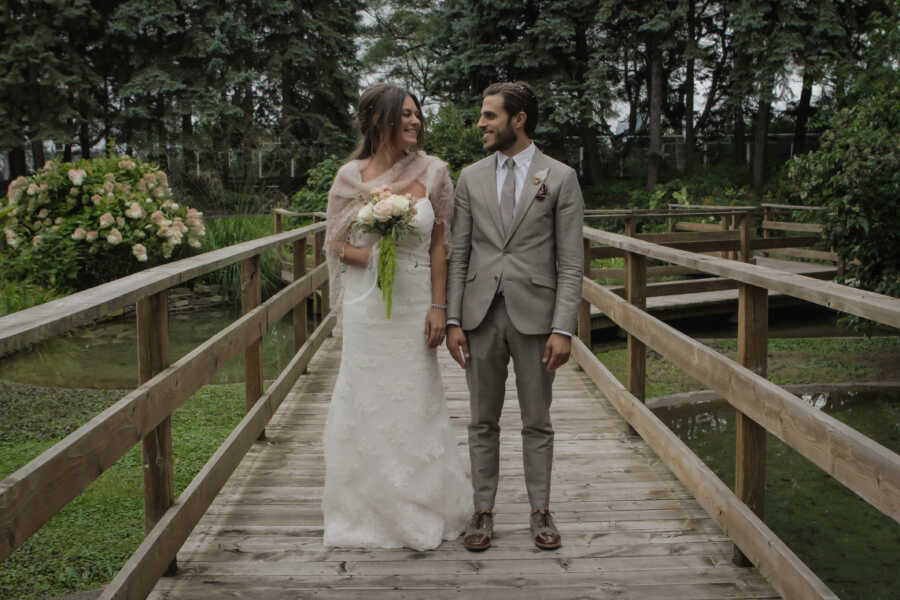 Rewind back to when we found out we were having our first child, it of course didn't take long for Jess to start making things for our future daughter. One of the first projects she worked on was putting together a nursery. From clay animal sculptures to flamingo and cloud mobiles, multiple small paintings and drawings, and of course an impressive book collection…by the time it was done, little Ruby's room was an enchanted dreamland.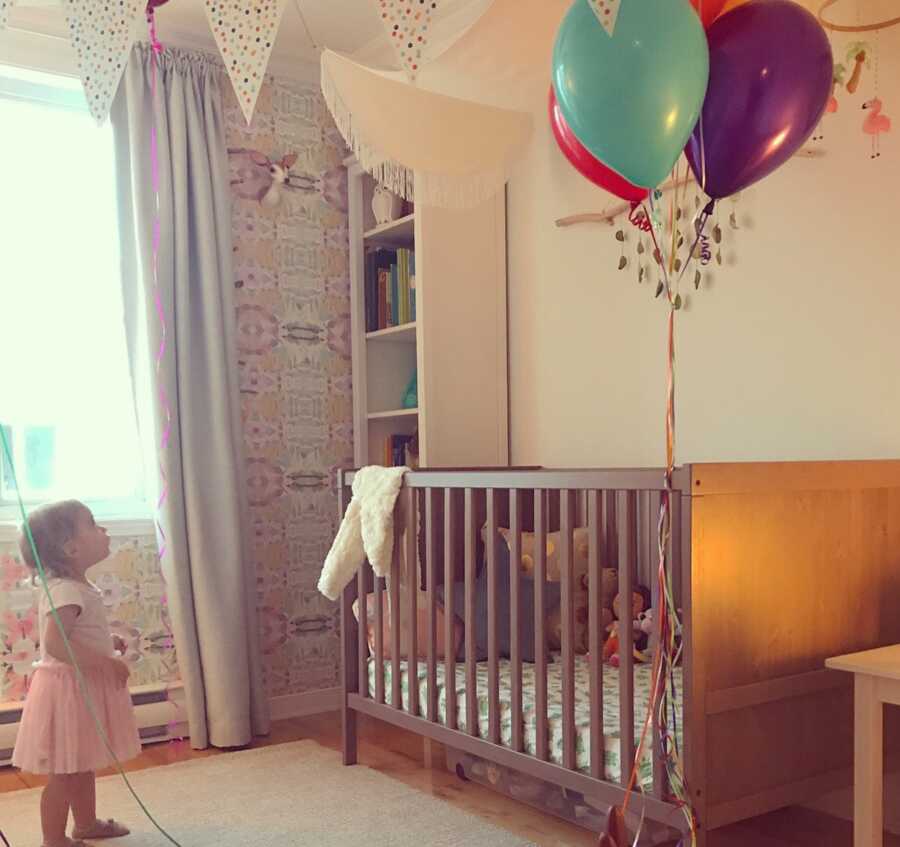 Besides working on the room, Jess was also thinking about toys. I vividly remember a discussion where Jess was explaining her thoughts on how children's toys and games are such a powerful opportunity to instill meaningful values into the minds of kids of all ages. As a child, the time Jess spent playing and reading on her own were seminal moments in her development, so it is no surprise her intuition led her towards wanting to nurture this part of the 'growing-up' experience for our daughter.
We began considering the values we wanted to impart on our daughter as parents, and how we should be consistent in transmitting these values to her in the games and toys she played with. I also recall us thinking about, what we would do if our daughter was born with some kind of physical difference or be differently-abled? What toys were out there that would make her feel represented? And if this wasn't the case, how could we impart these values of inclusion and acceptance to her at a young age? How could we convey the spirit of embracing differences and facing challenges in a way that she could relate to? For Jess, this answer was easy: Be the change you want to see in the world…or in her case, make it.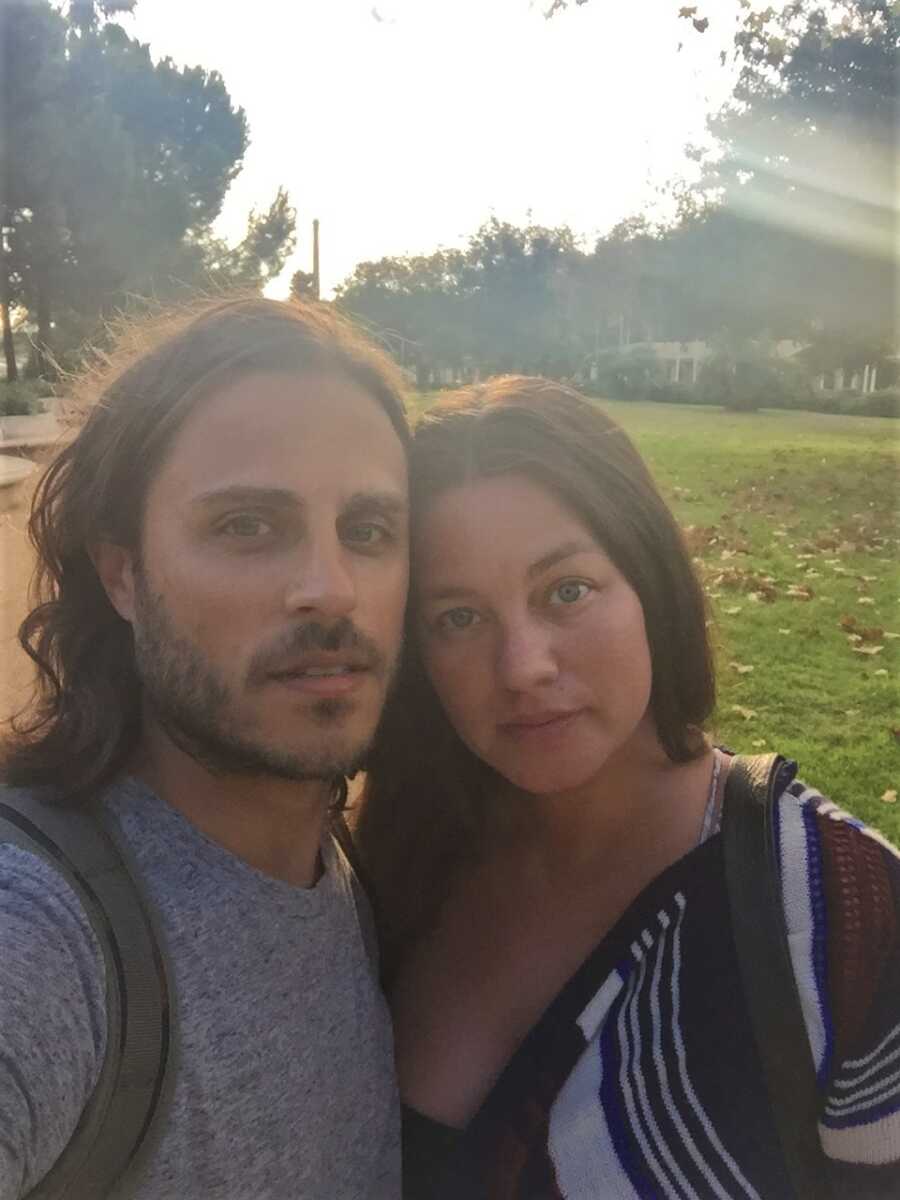 One evening, after coming home from a friends' house and seeing how many horribly stereotypic, non-diverse, mono-representative dolls they owned, Jess decided this was the change she would make for our daughter – create a series of dolls that would give representation to the least represented and by doing so, not just normalize visible differences, but give our child the opportunity to celebrate them. 'Let's create an opportunity for dialogue with our children about all the different kinds of people on our planet,' she said. 'A value system based on acceptance, inclusion and love no matter someone's ethnicity, skin color, ability, disability, 'gender,' religious belief or lack of, sexual orientation or any other factor besides the kindness of their soul.'
Before getting started, one other element to the project was very important: sustainability. Even though creating her own doll mold was not a reasonable thing to consider (nor was it feasible at the time), there was no way Jess would embark on this adventure if the doll frames did not either come from recycled plastics or be an existing doll she could upcycle and redesign. After some research, she found a great candidate for the frames: Bratz Dolls – they were emblematic to her of hyper-sexualized and grotesque stereotypes, which needed the most change.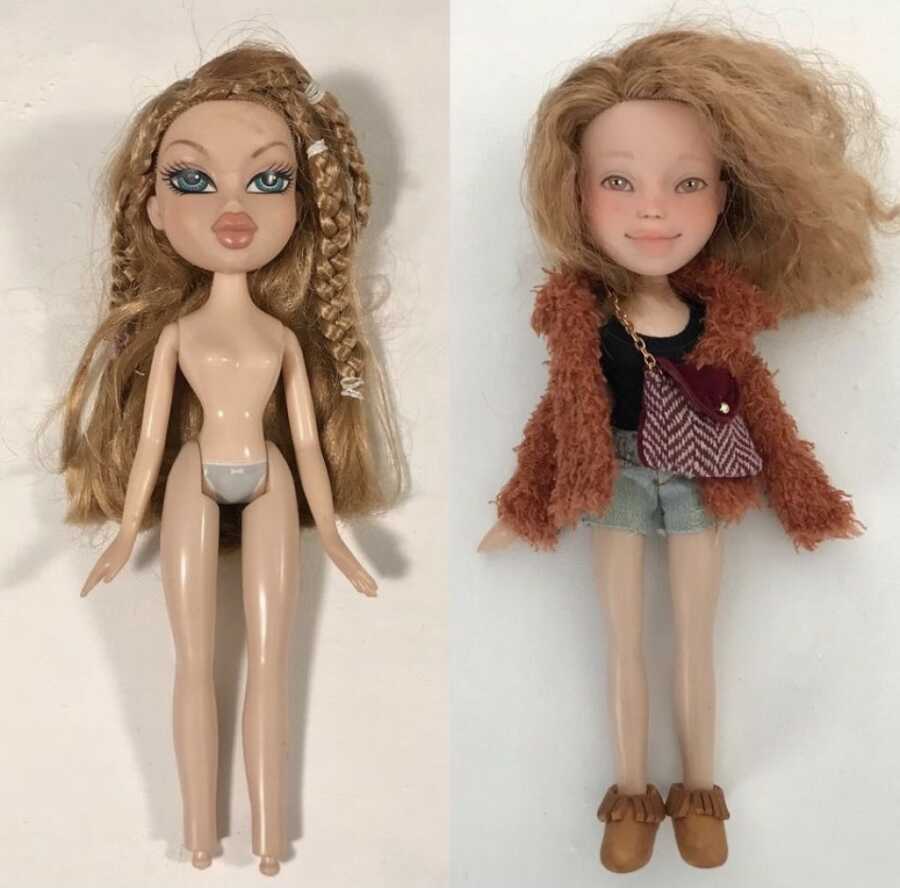 The first dolls she created each had their unique differences: Port wine stain doll.
Albino doll.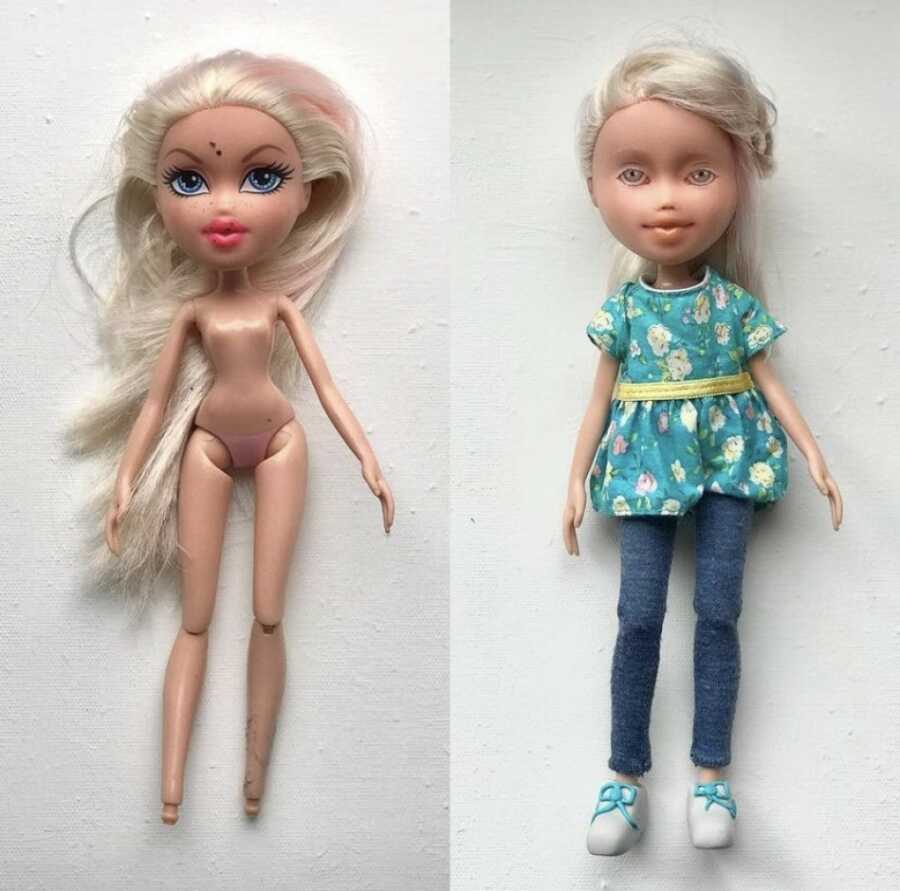 Arm amputee.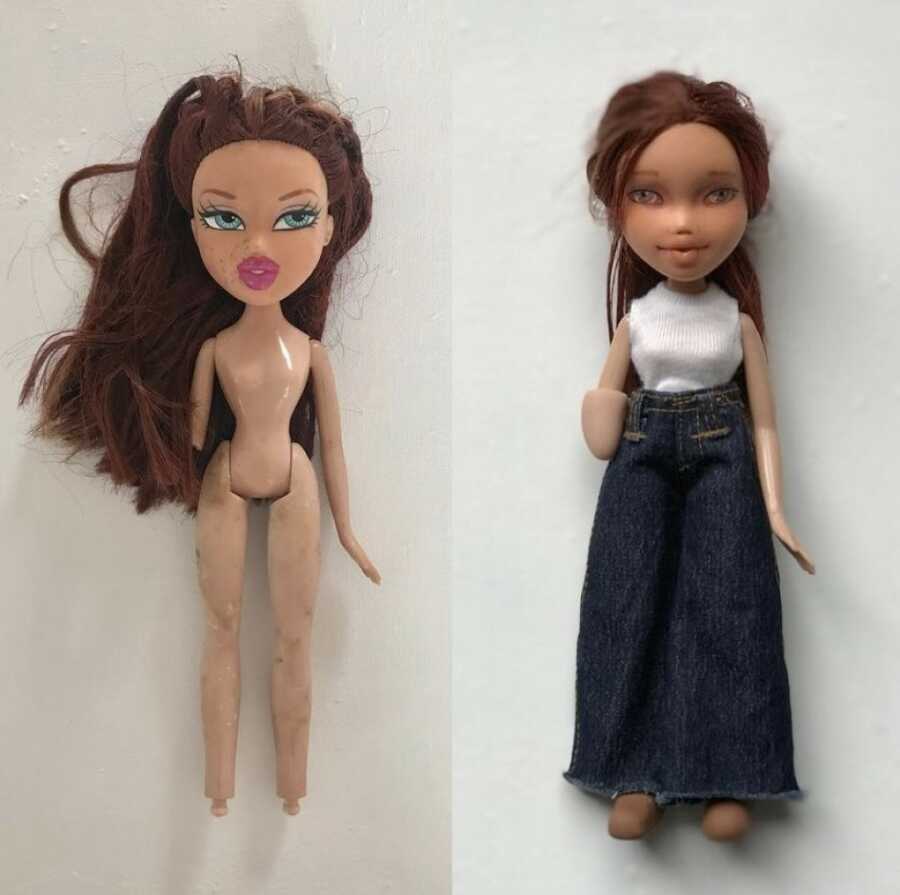 Facial scar.
Jess completed these dolls right after Ruby was born, and placed them in the baby's room on the bookshelf by her crib. Of course, Ruby wasn't old enough to enjoy her custom dolls yet, but it was nice to have them there even just for their presence.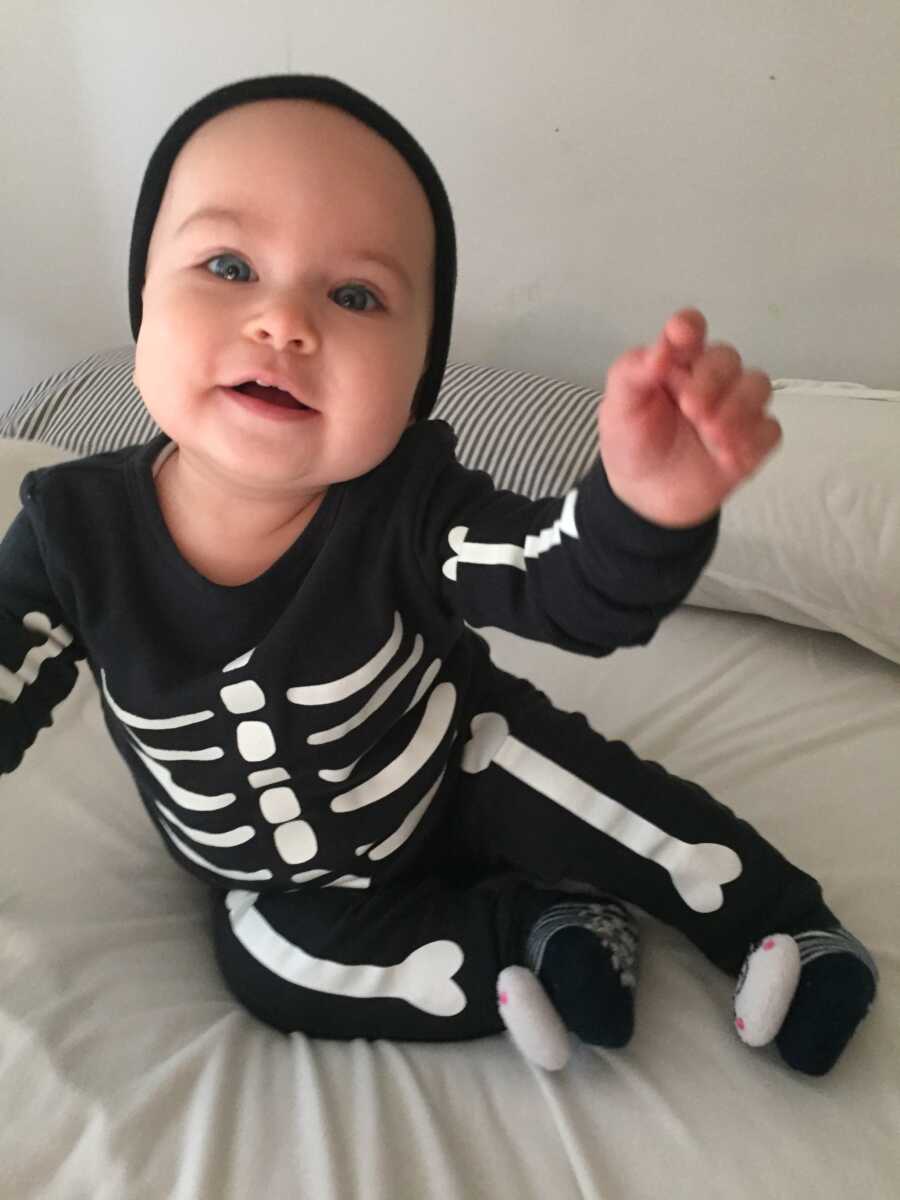 Anyone who came over to the house was amazed by how special these dolls were, and all told Jess she should create a shop to give others the opportunity to have dolls made for them as well. Almost a year after she made those first dolls, she decided to post a few pictures and share them with her network on Instagram.
Then something unexpected happened. A person neither of us knew reached out wondering if they could have a doll made specifically for their niece who had a vascular anomaly. The person was extremely saddened to see their young niece becoming affected by the harsh realities of pre-school as she learned she wasn't like everybody else. The auntie wanted to show her niece she should be proud of who she is and being different is powerful.
Jess was elated at the request. Here was a complete stranger reaching out for help – this doll had the chance to bring real joy to a family's life. Jess collected as much information about the little girl as she could – including pictures, her favorite colors and animals, and anything else that could help her understand the special person this personalized doll would be for. The end result is this picture alongside the beautiful little girl it represents.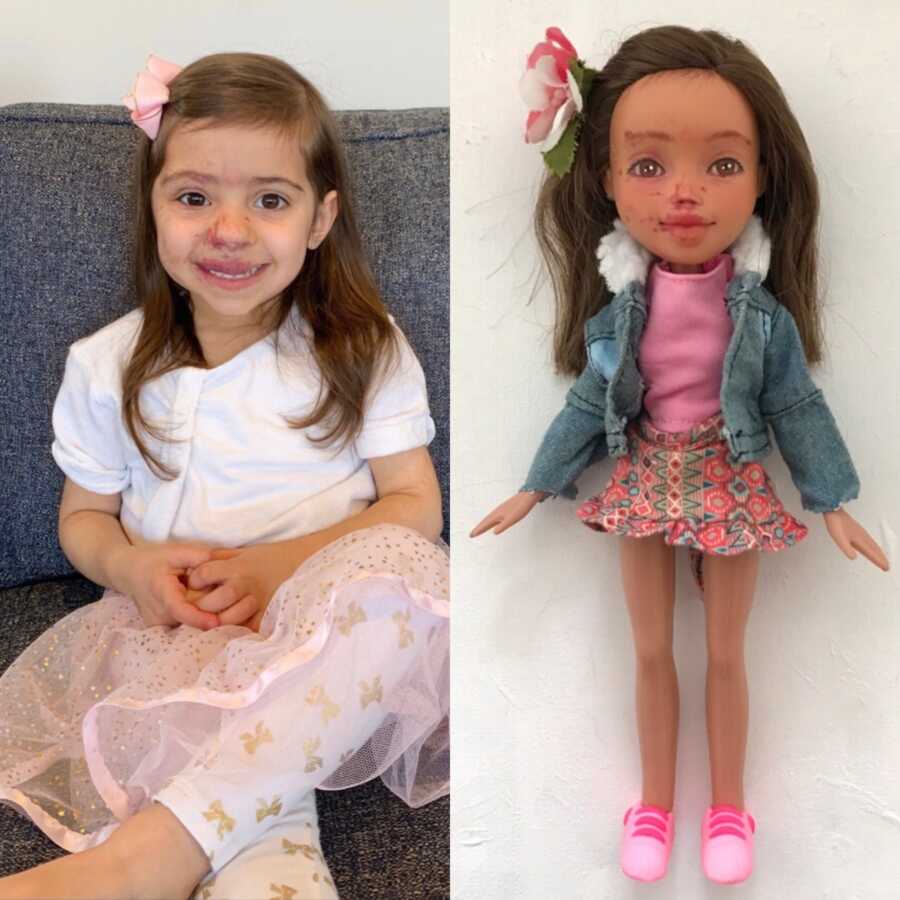 Little by little, people began reaching out to Jess to have custom dolls made for their children, their loved ones, and even themselves. It's from this point My Diversity Dolls was born: A line of custom dolls created for real people who embrace individuality and inspire acceptance and education through play.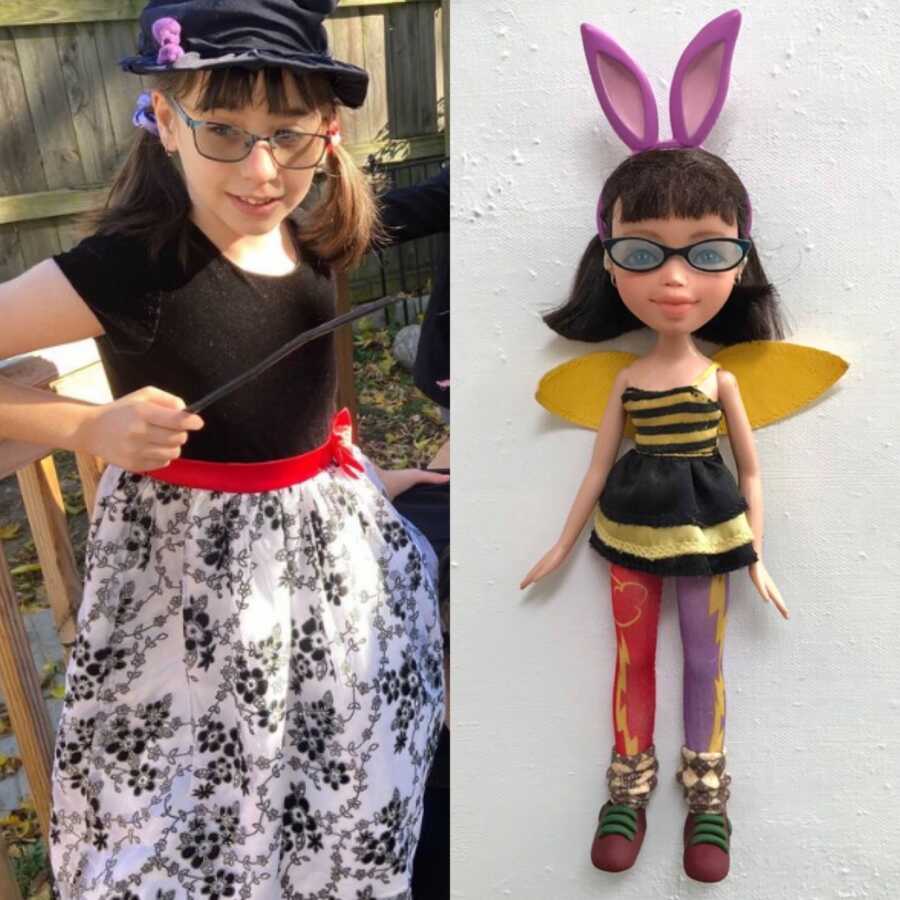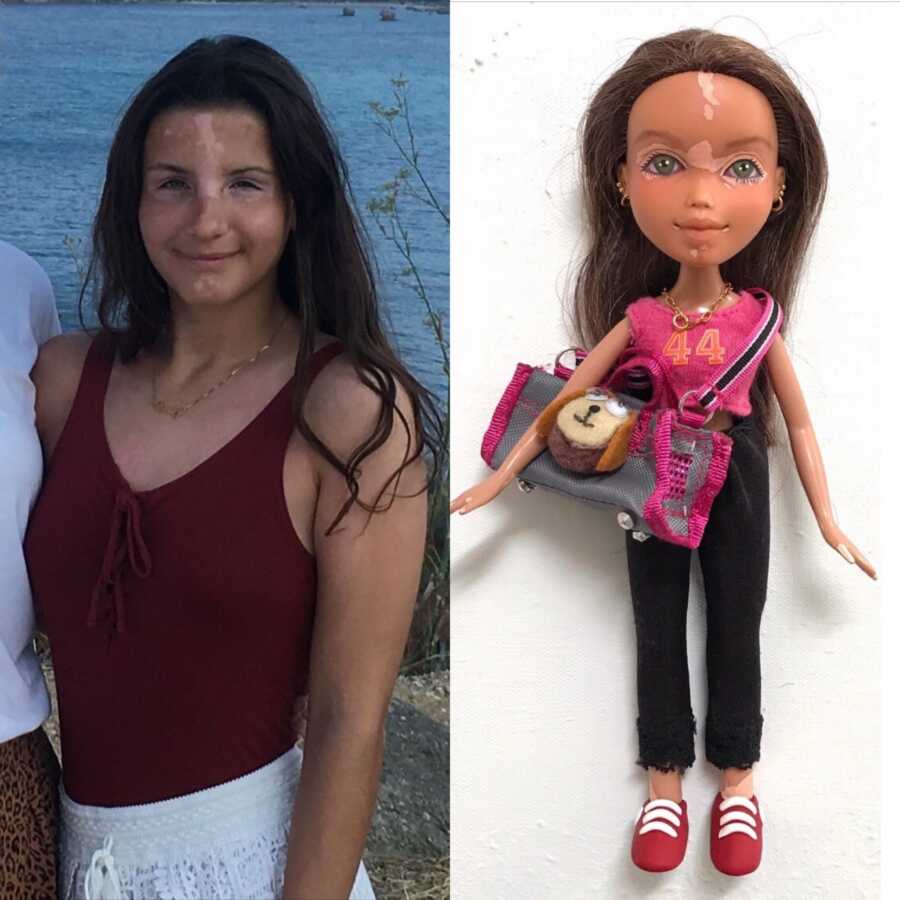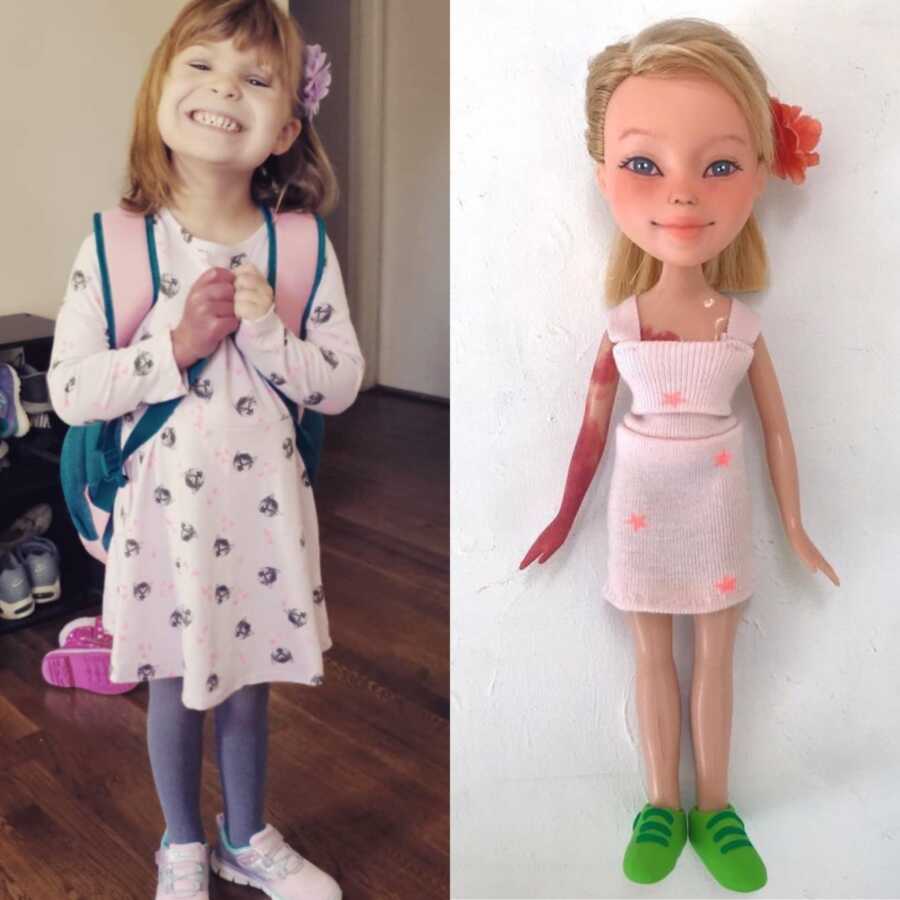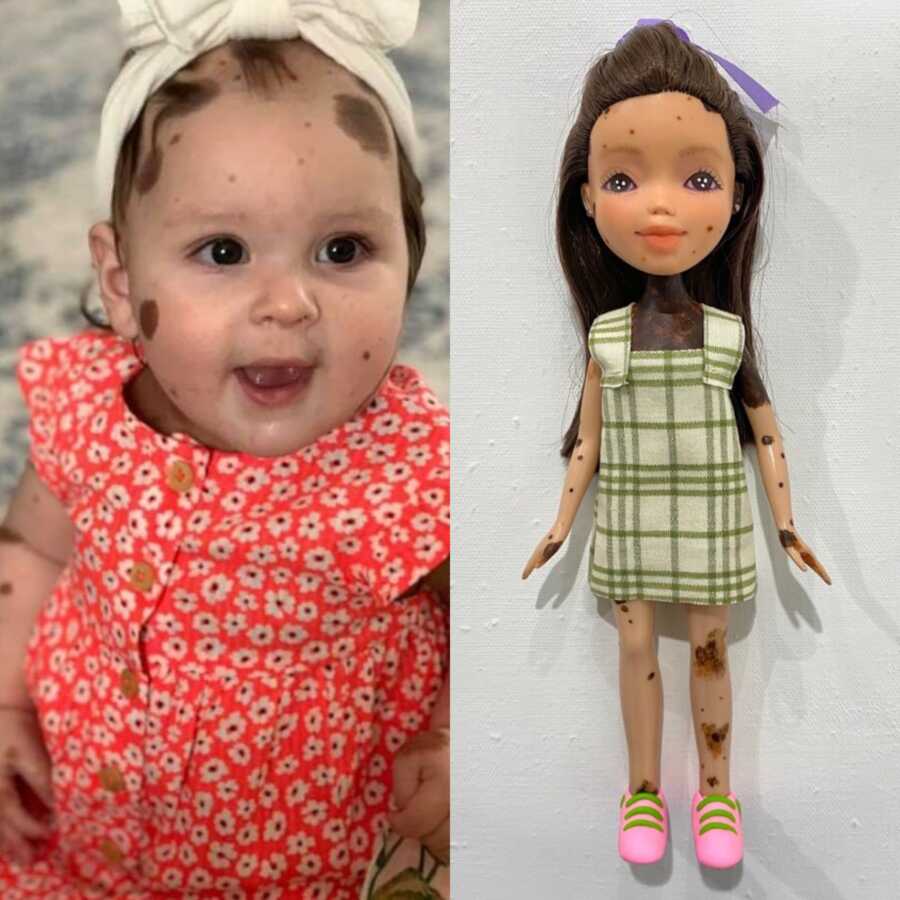 She's since opened up an Etsy shop and designated an Instagram page just for her dolls. She'll be launching a website in the new year so people can more easily make custom doll requests, and she's also begun partnership talks with children's hospitals and other non-profit organizations around the US, Canada, and Europe in an effort to help launch custom doll campaigns and cause marketing initiatives for their foundations. As part of these campaigns, people will be able to choose which foundation they'd like to donate to with their order, and a portion of those proceeds will go directly to supporting the causes of their choice.
Over these last 3 years, what started as a mother's mission to educate her daughters has turned into an opportunity for a passionate woman to use her remarkable creative talents to bring joy to the lives of hundreds of children from around the world and their parents by encouraging them to see just how beautiful their differences truly are."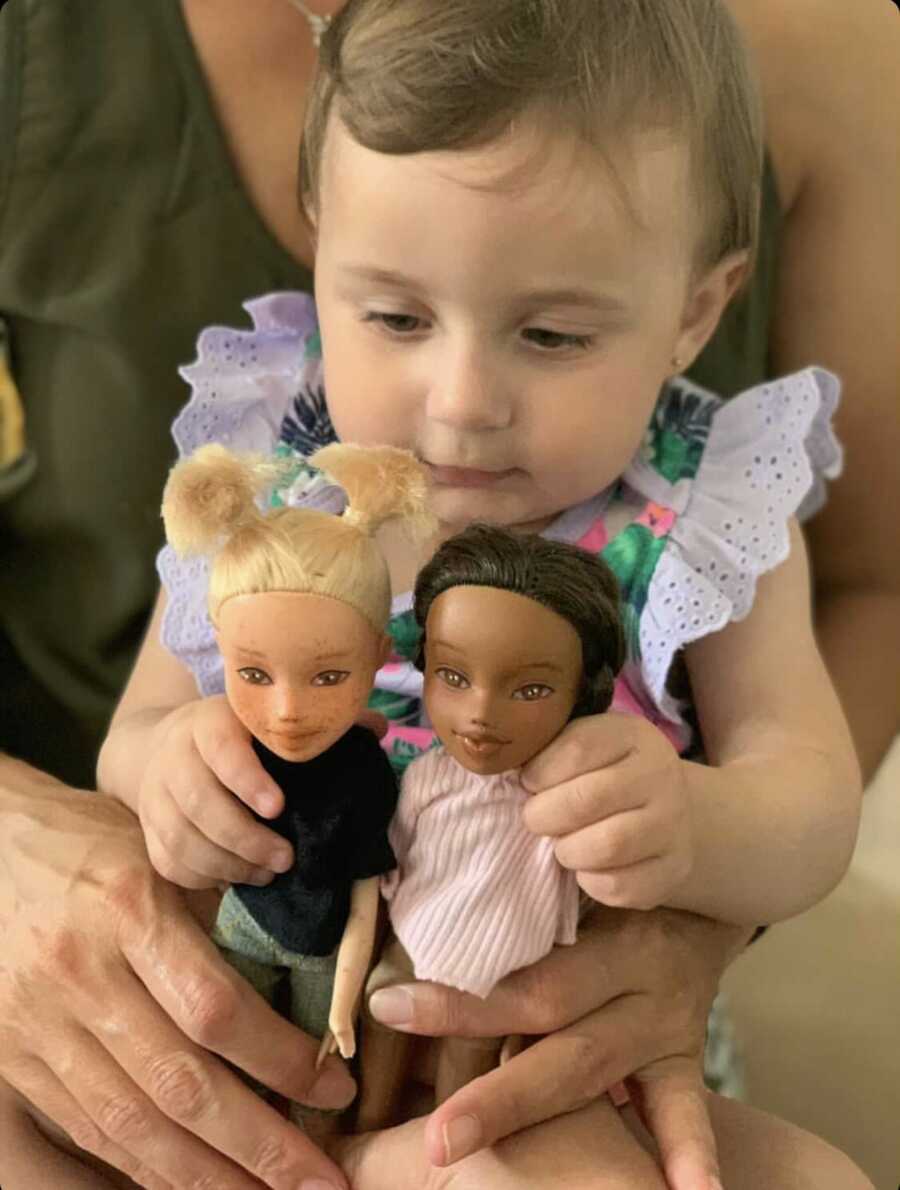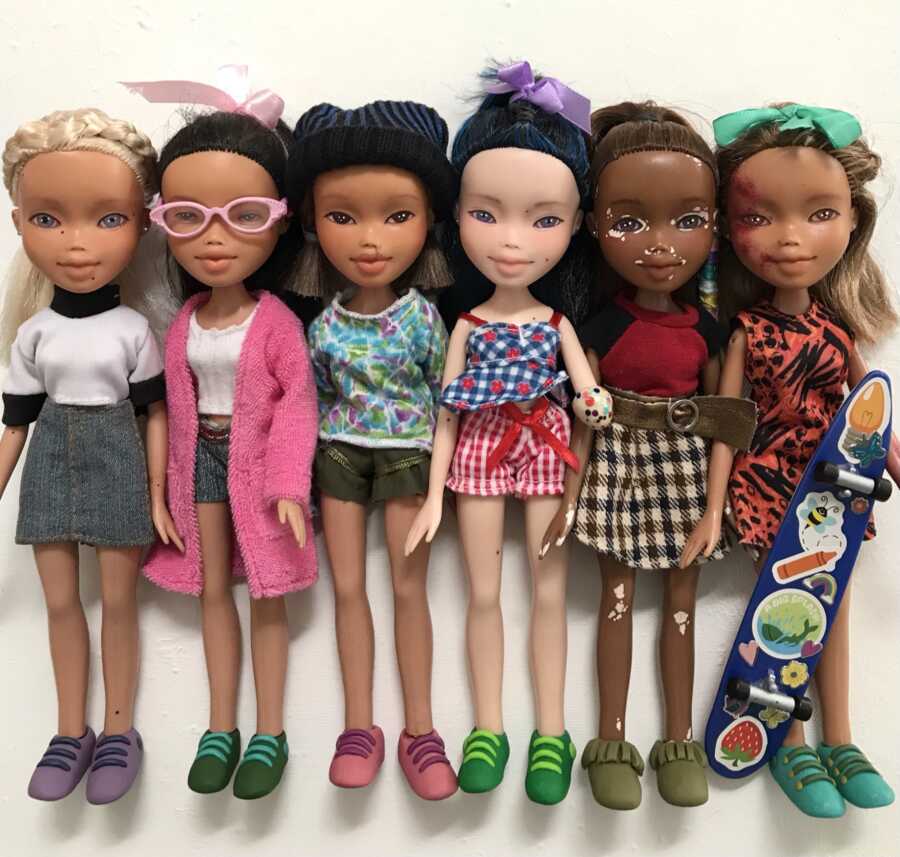 This story was submitted to Love What Matters by Carlo Campisi of Montreal, Canada. You can follow their journey on Instagram and check out the Etsy shop. Be sure to subscribe to our free email newsletter for our best stories.
Read more stories like this here:
Mom Creates Inclusive Dolls To Help Kids With Disabilities Feel Accepted
Special Needs Mom Shares Tips For Creating A More Inclusive Halloween For All
Help us show compassion is contagious. SHARE this beautiful story on Facebook with friends and family.