Disclaimer: This story includes mentions of suicidal thoughts and self-harm that may be triggering to some.
Early Signs
"Carter was about 3 when I noticed changes in his behavior. He wouldn't sleep. He would be up for hours past midnight. There was nothing to really comfort him. It was extremely hard to watch, and that's when I decided to seek medical help.
At first, I was given the run-around and was told a million times, 'He's a boy, he will grow out of it.' As far as sleep goes, I was told to just give him melatonin. Later on in that year, Carter was eventually diagnosed with ADHD but wasn't given any ADHD meds, so it was really frustrating. I did a lot of my own research and even tried different methods to help comfort him.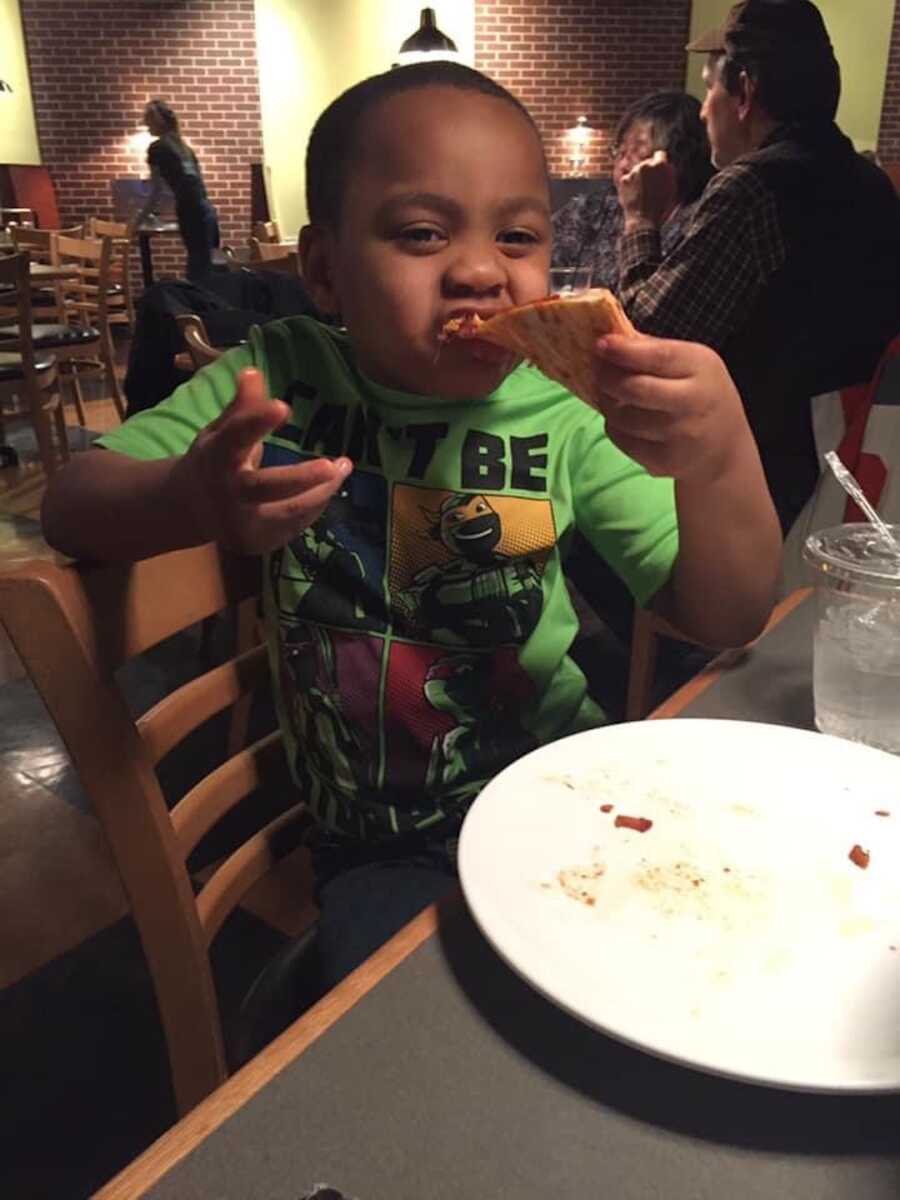 As Carter got older, school became harder. I would get phone calls just about every hour while he was at school. He's now in the 2nd grade and struggles daily to maintain average grades. We've asked for an IEP since he was in kindergarten, but the school felt it wasn't necessary.
Carter's main issue with school is bullying. He feels that he's weird and no one wants to be his friend. I've spoken to him numerous times and have given him tons of words of encouragement, but he would tell me, 'You're my mom; you're supposed to think of me like that.'
Wake-Up Call
The past 2 months have been a huge wake-up call for me. I was at work, and Carter's school called and told me he was threatening to self-harm and he would have to leave school.
Carter had a plan to set himself on fire when he got home, and if that didn't work, he would just stab himself. My heart dropped because it was the first time he'd expressed a desire to self-harm. When I got to the school, I was given some references and told if those didn't work, I should take him to the hospital.
I ended up taking Carter to a nearby ER. They did the evaluation and decided it would be best to send him to a treatment facility. Carter didn't really understand everything that was going on, but I walked him through every step of the process. We had to wait a couple of days in a monitored ER room until they could find placement.
The treatment facility ended up being 3 hours away. Carter was not happy with that at all. The night before he left, we lay in the bed together, read stories, watched movies, and had the deepest conversation I have ever had to have with my 8-year-old. Explaining to Carter that this was a necessary step in his mental health journey was hard.
He didn't understand why he would have to go away to get help if there were doctors close to us who could do the same thing. Carter even tried to take back all the things he said during the evaluation so he didn't have to go away. During the time that Carter was away, I called him literally every day even though he was only there for 5 days.
It was tough. The first two days he was there, he would not accept my phone calls. I felt like a horrible mother, I questioned every decision I had ever made for my son those few days he was in the facility. When he did call, he told me he was learning new coping skills and that he would be willing to do outpatient treatment. So far, outpatient treatment has been a struggle for Carter, but he's not giving up. There are good and bad days.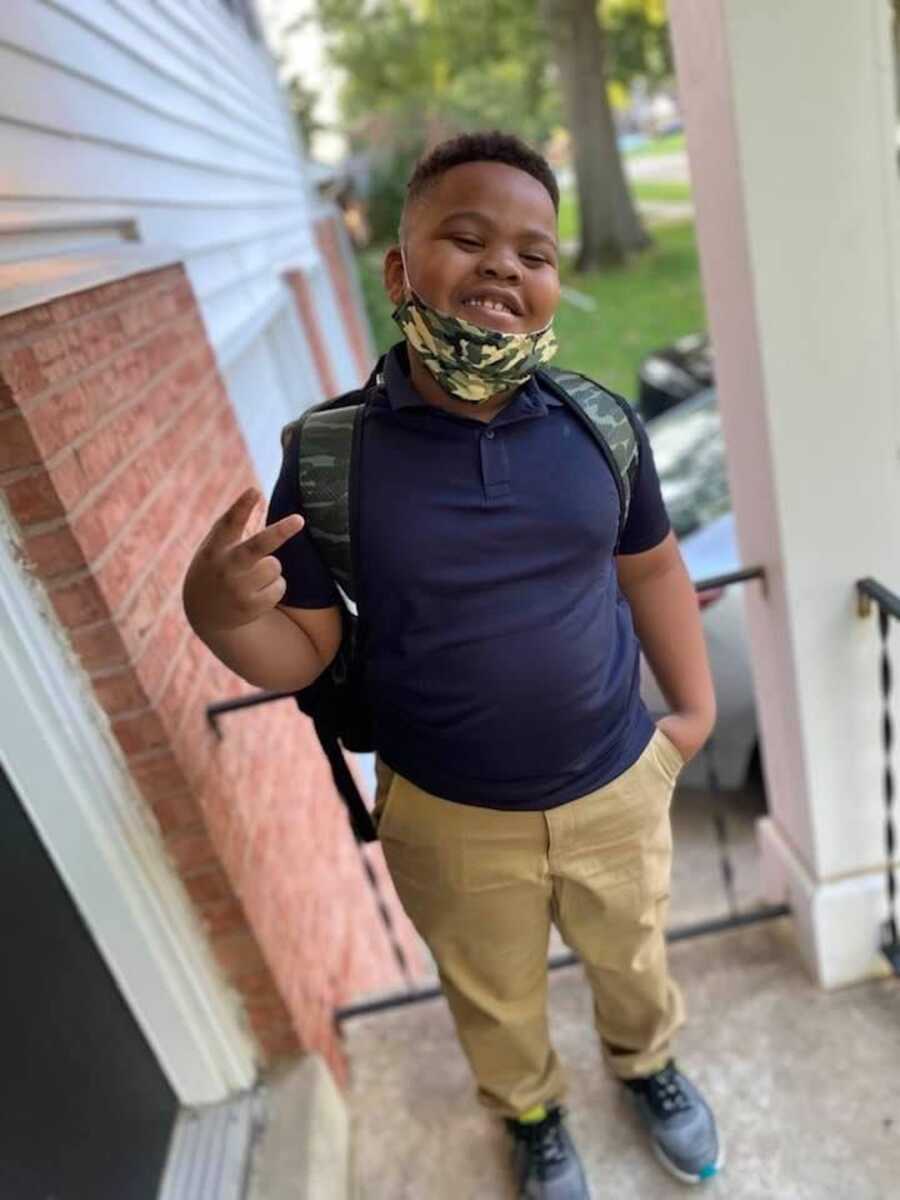 Voice for the Voiceless
It's hard watching your child struggle with the idea of if he wants to get out of bed or not or if he wants to take a shower. Taking medicine throughout the day has become the new norm for Carter. At first, he was not feeling it at all, but they have helped him a lot to be able to function throughout the day.
Carter knows this is just the beginning of a very long process, but he also knows his mommy will be with him through it all. He's even decided to try Martial Arts, and he loves it! It's his calming place!
At times, I wish I had paid more attention or fought a little harder in the earlier stage of his life. I don't know if it was because I was young or if I always felt like what the doctors said was right, but I feel as though I could've prevented him from going through this.
I'm learning that I'm his voice when he is voiceless, I'm going to always speak up for my child and his mental health. Carter is my whole world."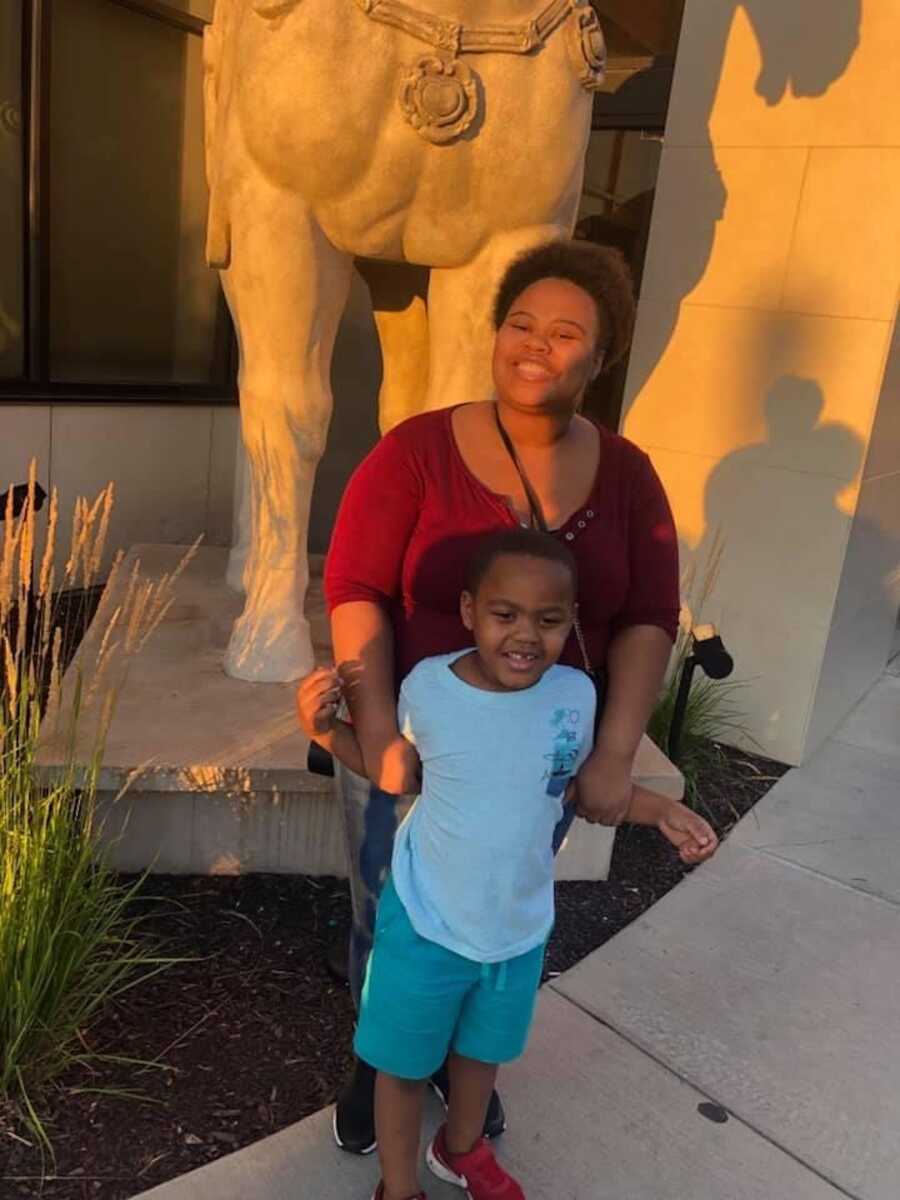 This story was submitted to Love What Matters by Kortasia McKinney. You can follow her journey on Facebook. Submit your own story here, and be sure to subscribe to our free email newsletter for our best stories, and YouTube for our best videos.
Read more stories like this:
'But Mommy, can you try to listen to me too?': Mom shares important reminder on validating children
Child Mental Illness Is Not On The Rise Because Parents Today Are 'Too Soft'
'We received a letter. My daughter had some measurements at school and they concluded my daughter was overweight. SHE'S FOUR.': Angry mom urges 'let children to be children'
'It's apologizing in advance, holding your breath through play dates and parent-teacher conferences, and knowing you are the topic of conversation every time you leave a room.': Mom's journey parenting 'misunderstood' child with ADHD
Do you know someone who could benefit from this story? SHARE  this story on Facebook to let others know a community of support is available.