Beginning Life Together
"'Perhaps there is no perfect or simple way to tread through this valley, but perhaps there is a way to tread through it as you are – knowing grace is never far and you are not alone.' – Morgan Harper Nichols
I used to have an elaborate plan for what my life would look like – a Pinterest board for everything from my wedding to my future kids' rooms. For as long as I can remember, all I wanted was to be a mom. When I met my now husband on the back line of a local restaurant where we both worked during my summer break from college, I was lucky to find he wanted the same things – to be a dad. Fast forward to now, I couldn't even have dreamed up our life.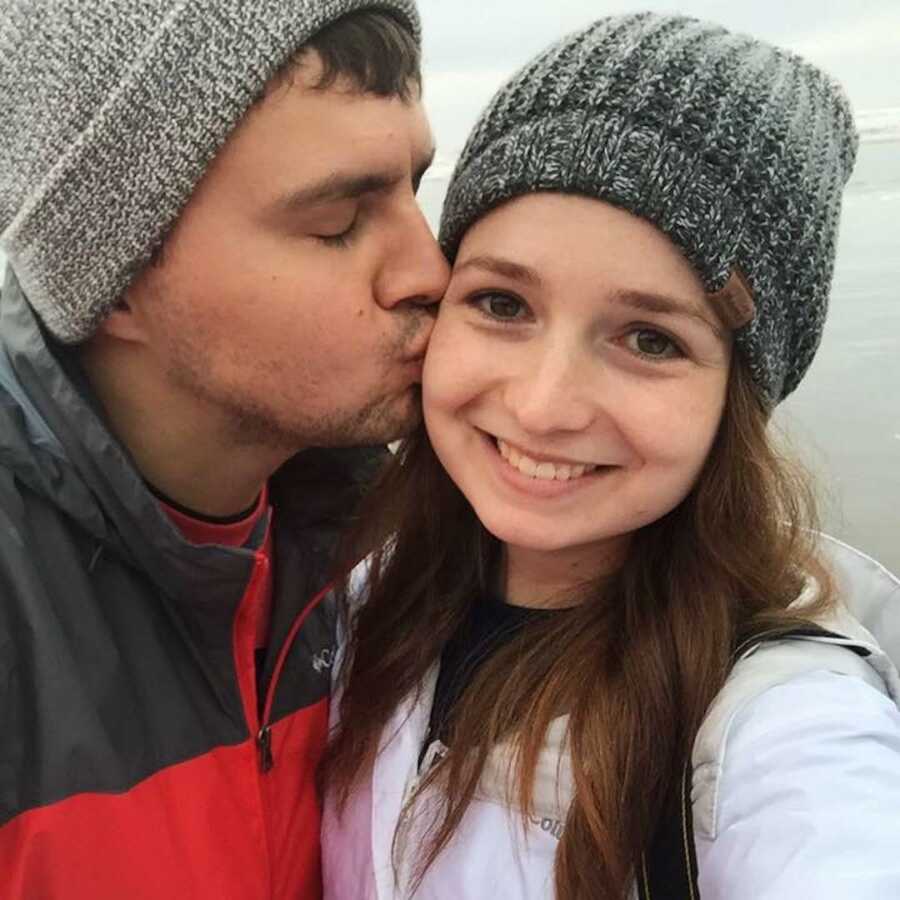 We were just two kids so in love and dreaming of a future together. Three hours distance between us for the next couple of years while I finished college, we spent weekends on the road visiting each other often. Several tearful 'see you laters' and I graduated college and moved back home while I searched for my first 'real job.' In the next two weeks, we bought a kitten together and got engaged. I was finding myself riding a weird, yet calm and crazy ride of my life heading exactly where I had always dreamed.
A nearly 200 mile move later that summer landed us where we would officially start our life together. New jobs, a new apartment, just the two of us. Jittery excited, we planned our wedding and got married in October of 2015.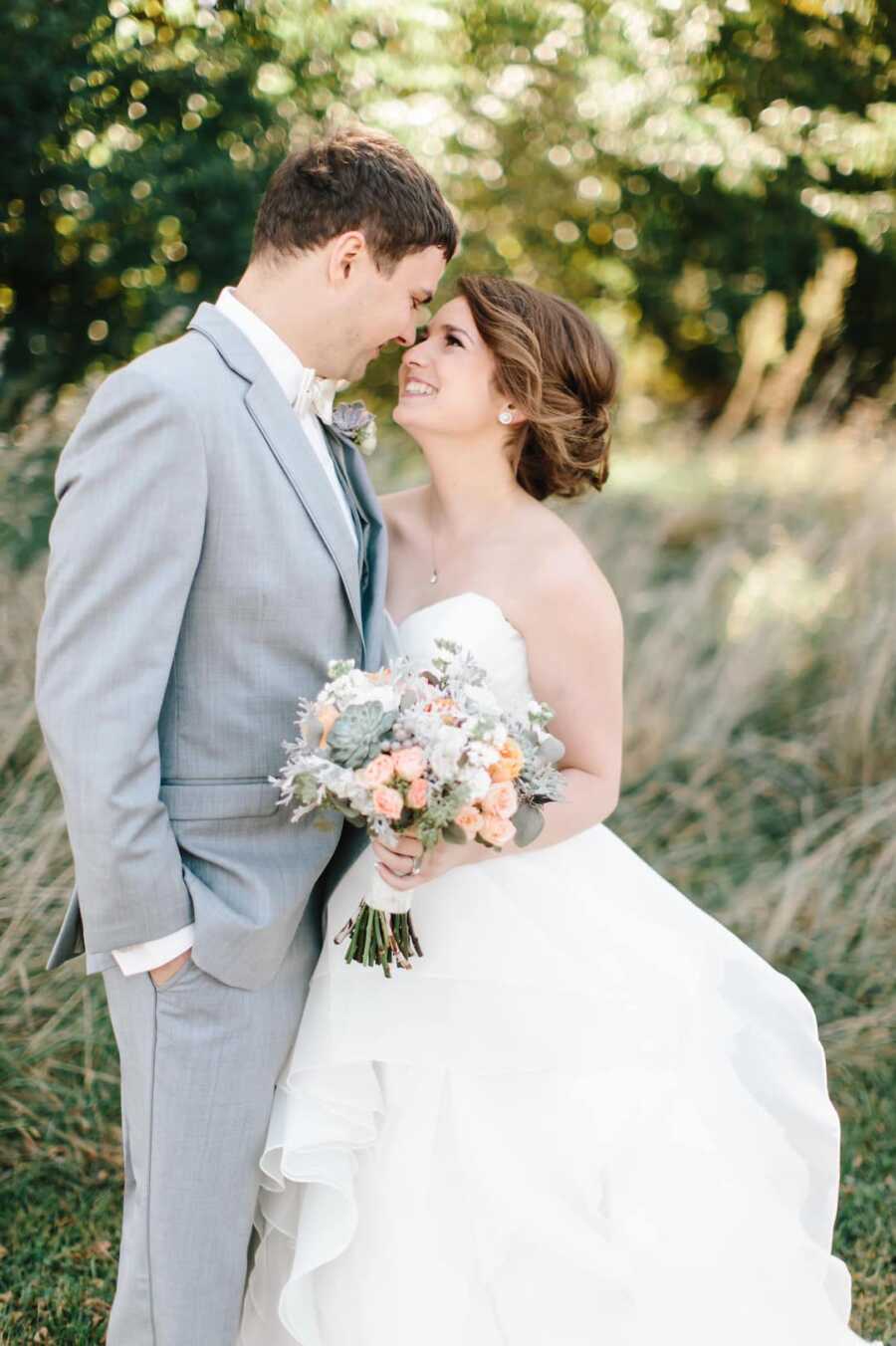 Becoming Parents
In November, on a Friday night after coming home from work, I took my 100th pregnancy test and it turned positive. We found out we were pregnant with our first baby. My heart was bursting at the seams preparing to bring our baby into our world. We spent months folding newborn onesies, eagerly preparing for his arrival, and we started growing homesick. Wishing our baby could grow up near his grandparents, cousins, aunts, and uncles – we said goodbye to our home at 7 months pregnant and moved back.
In July 2016, we welcomed our first baby boy into our world. We were just living the most beautiful life and in 2017, we found out we were pregnant again, with a sweet little girl. July 2018, the day after our son's second birthday party, we welcomed our darling summer girl into our family.
Motherhood is beautifully hard, but we were living the life young me could only dream about.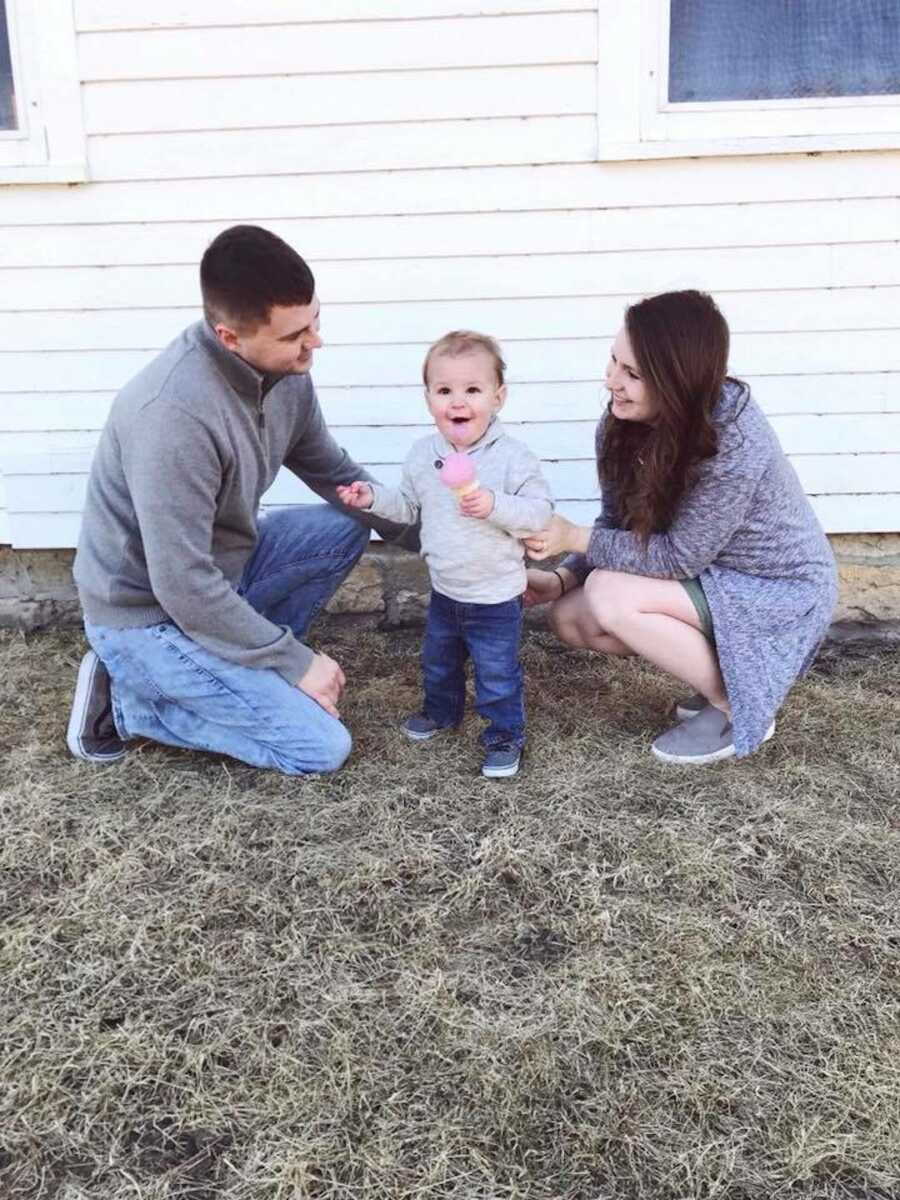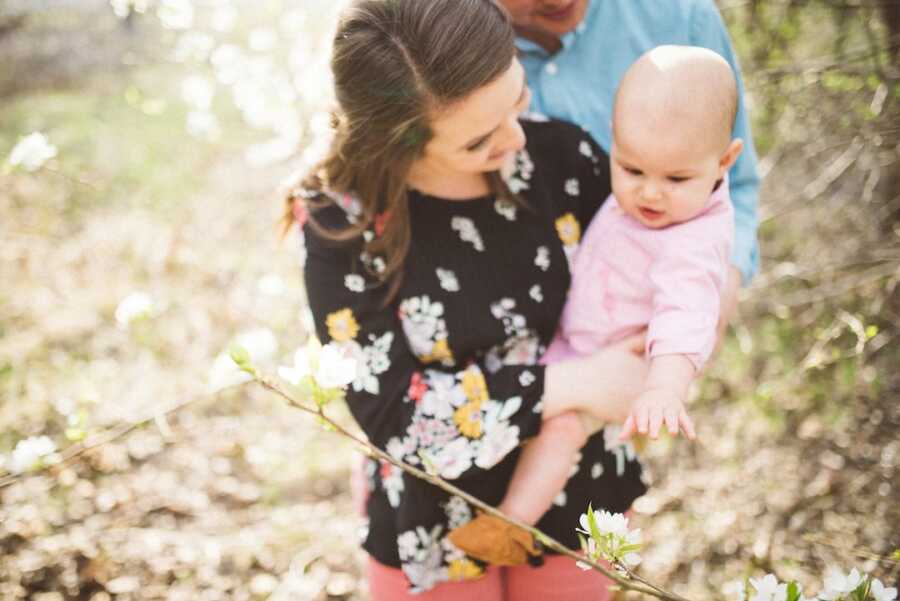 First Encounter With Foster Care
I joined a network marketing company in June 2019; a month later I was on a flight to Las Vegas for a company conference, meeting women I had only met on the internet. The event was a dream, but the most memorable and impactful moment was found as I was sitting in the front row of a conference room listening to Josh Shipp, a former foster youth and speaker.
'Every kid is one caring adult away from being a success story.' – Josh Shipp
I sat there in tears listening to this sentence and feeling like it was permanently etched in my memories. I hadn't ever experienced or learned about foster care more than what I had seen in the movies. This was my first experience with another perspective. I went home with foster care on my mind, with the idea I'm not special enough to do something like that. So I moved on.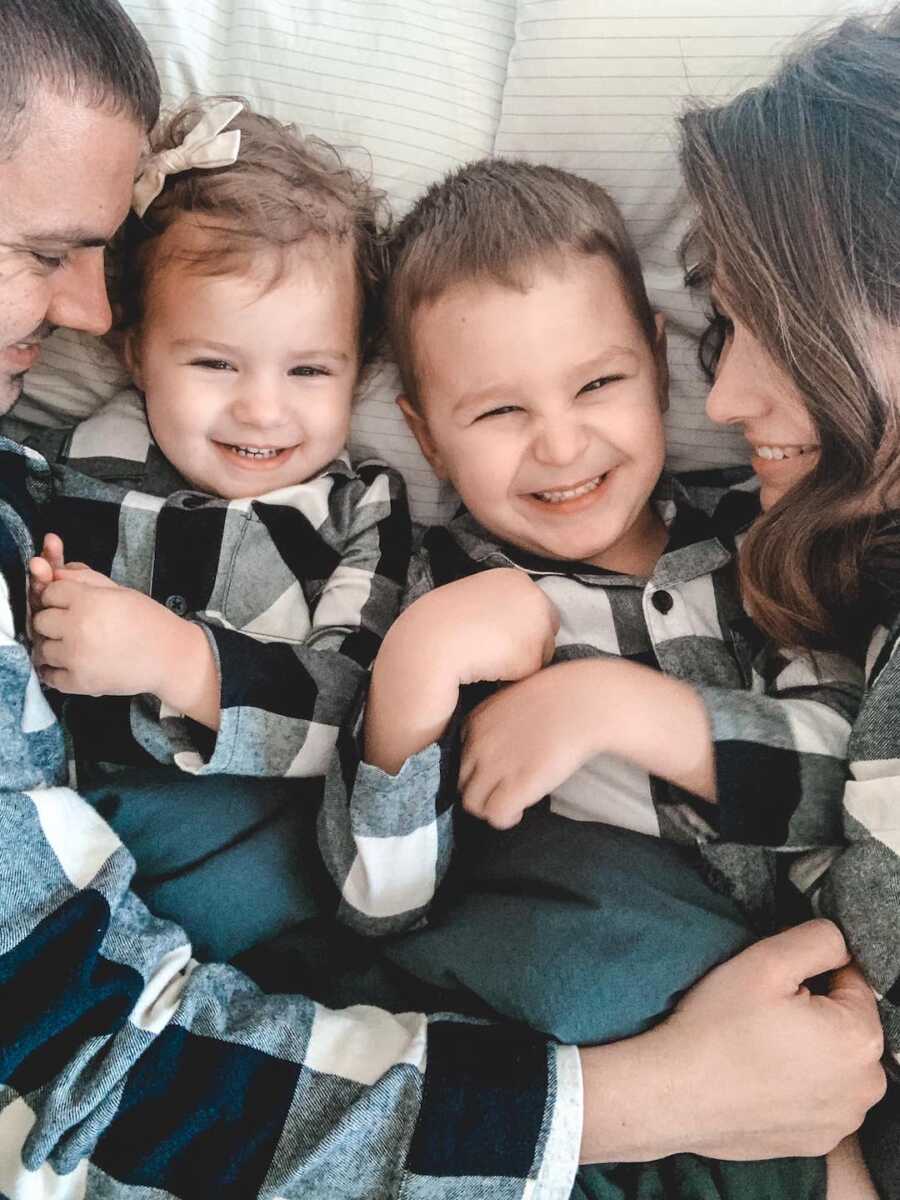 Struggling With Infertility
We started talking and planning out the idea of a third baby. Then the pandemic hit in 2020 and I felt like my plans imploded. The anxiety of having a baby during such uncertain times was terrifying, so we waited. We finally felt ready and were met with secondary infertility.
Secondary infertility is a lonely and hard place to be. You feel guilty for mourning the sadness you feel when you already have two babies in your arms. I don't know why it felt like I couldn't talk about this to anyone, so I kept it inside for a year. It flooded my thoughts. I spent hundreds on buying pregnancy tests and emotionally, I felt empty. It was taking a toll on my mental and physical health and I was tired.
When we finally were able to meet with the doctor, which couldn't happen until we had been unsuccessful at becoming pregnant for 12 months, we tried our first medicated cycle. It was unsuccessful and I couldn't do it again.
I started looking into foster care and adoption more and more and was met with so much uncertainty and a lack of information. Where would I start? How much would it be? Who do we talk to? I didn't know so I dropped it again.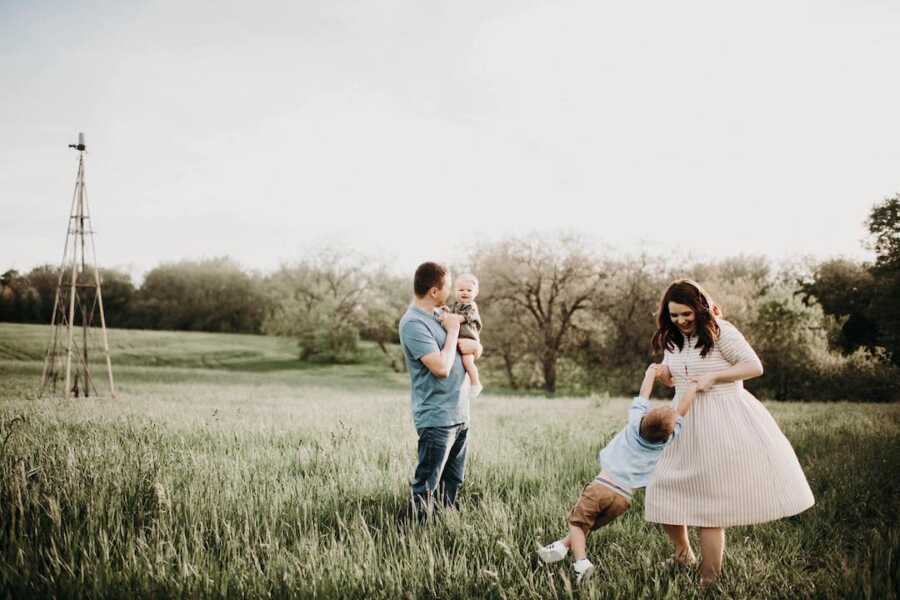 Revisiting Foster Care
I headed to San Diego for our company conference in September 2021 – a week after we found out our latest medicated cycle didn't work. I failed to mention earlier, this company I am a part of has a foster care foundation, so I knew I would have the opportunity to learn something new about foster care that weekend. What I didn't know is it was going to completely change my life.
It was the Saturday morning of the conference and we were listening to a panel of foster parents and those who work in the foster care field. I listened as one foster mother talked about her journey into foster care. Her story felt similar to mine; with two children at home already, her fears of how her biological children would react felt similar to mine. As she spoke and eliminated all my fears, I cried knowing in my heart this is what we were meant to do. She was talking right to my heart.
I sent a text to my husband as soon as I left the room and it said something like, 'I think we should look into foster care more.'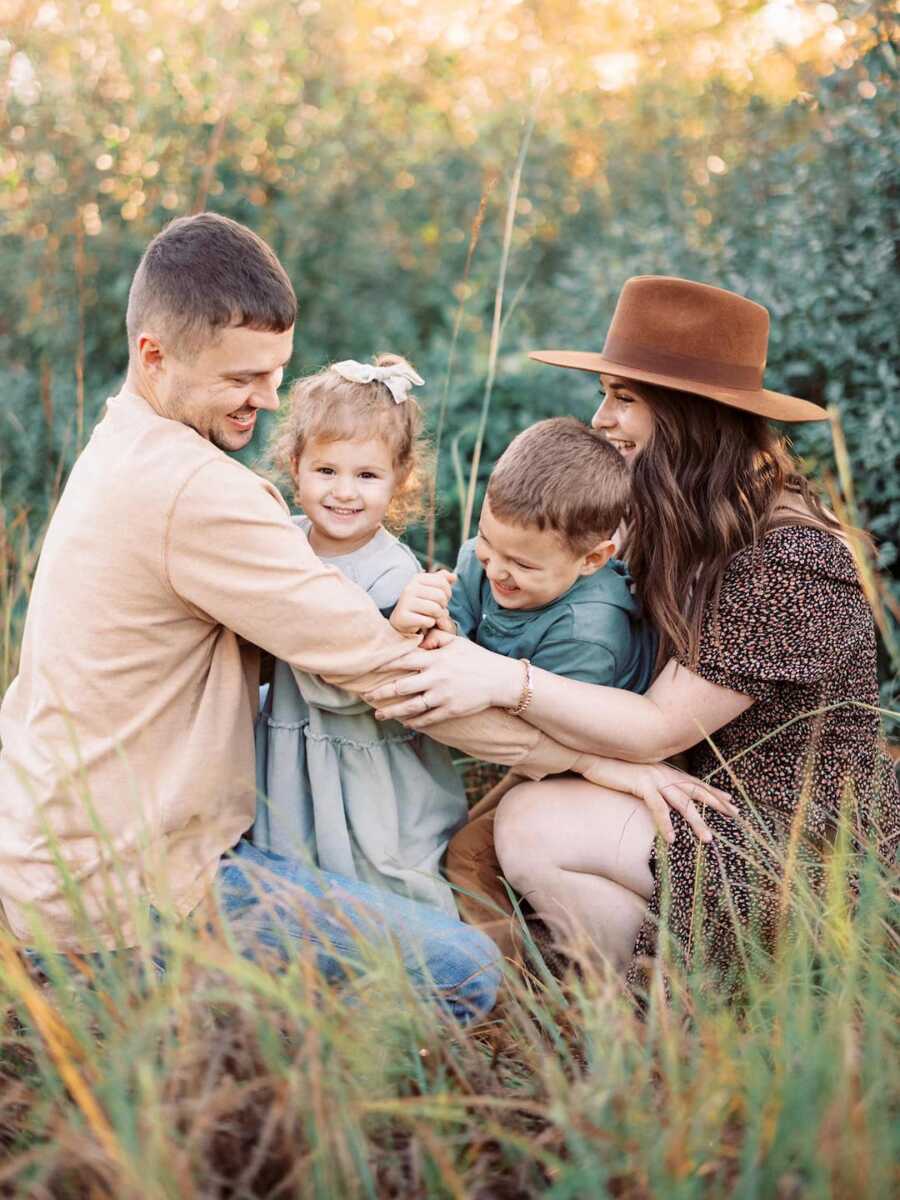 I went back to my room during our lunch break and did a deep dive into foster care in our state. I found a contact person at our local agency and sent her an email before I could even talk with my husband. When I finally had the opportunity to call him, I am so grateful he was hesitantly on board to talk with the agency and learn more. By Monday morning, we had a phone call set up with the agency to learn more and ask the hundreds of questions we had been thinking about over the last few days.
By the end of the week we were scheduled to start the nine weeks of classes needed to become foster parents by October 10th.
Becoming A Foster Family
We sat our kids at the table one Sunday night in November after one of our classes, they were 3 and 5, and told them about foster care and what we wanted to do. My five-year-old had a lot of questions and my three-year-old said she was going to 'pet them' when we finally had a child come into our home. To my surprise, they understood everything.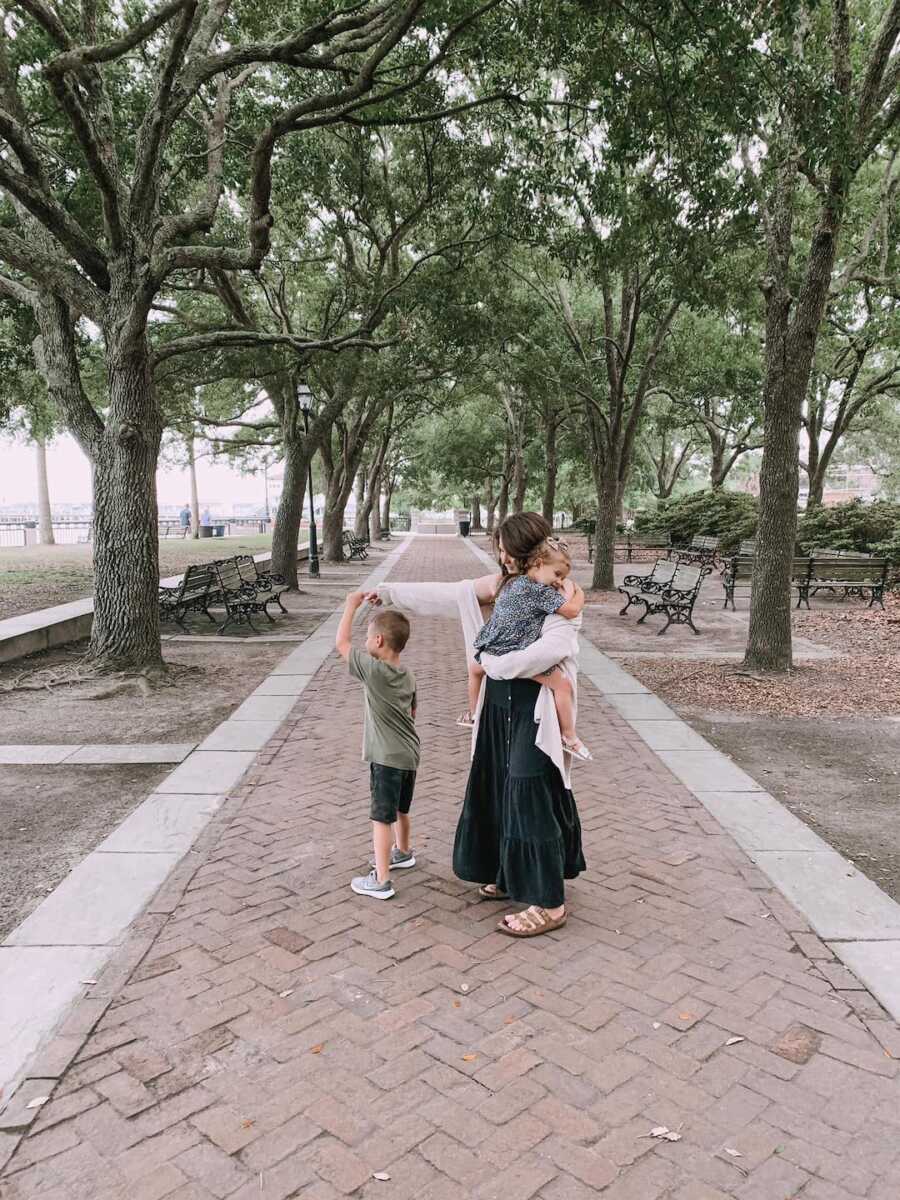 We weren't met with the same instant support from everyone in our lives, as much as I had hoped we would be. I read a quote recently that said something along the lines of, 'We signed up for foster care, but our families didn't.' We have to give them time to adjust, learn, and accept all the good and bad that comes with foster care. I can understand now why we weren't met with openness and acceptance every time we shared our news, but there were months where it felt harder knowing there was hesitation from those who were closest to us.
October to December seem like a blur. Between regular family life, our three hour classes on Sundays, background checks, doctors appointments, getting our house baby-proofed, paperwork, fingerprints, vet checks – we had everything turned in just before Christmas.
Sigh of relief.
We entered the anxious waiting game of becoming foster parents.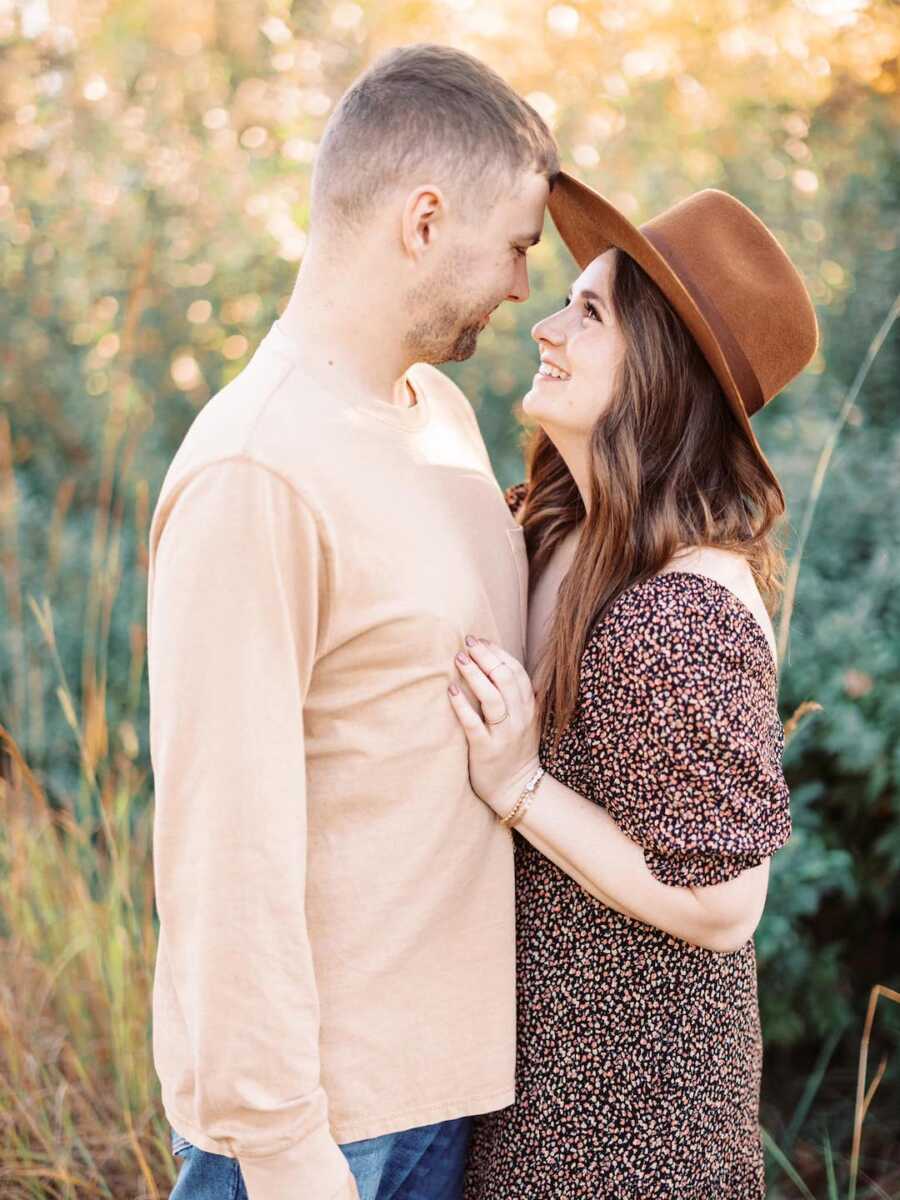 Welcoming Our First Placement
January 25th, we had our last home visit from the Department for Children and Families – the last step toward getting our foster care license. The license was in my email later that day – cue excited panic.
January 26th was a normal Wednesday. My husband dropped our son off at kindergarten and I took our daughter to daycare and headed to work.
At 1:04 p.m. I got a text.
'Hey girl! Are you interested in a 1-year-old boy?'
My heart rate probably went through the roof. I called my husband to ask what he thought and his response surprised me most of all. He said, 'We have to rip the band-aid off some time. Why not now?'
He was in our home the next day. It was a sunny winter day. I drove 20 minutes by myself to pick him up – I couldn't decide if I should cry or hyperventilate, but I was so excited. His former foster mom carried him out of the house and as soon as our eyes connected, his little feet started kicking. To my surprise, he came right to me and snuggled his head into my neck. The place where he fits so perfectly and we both find peace.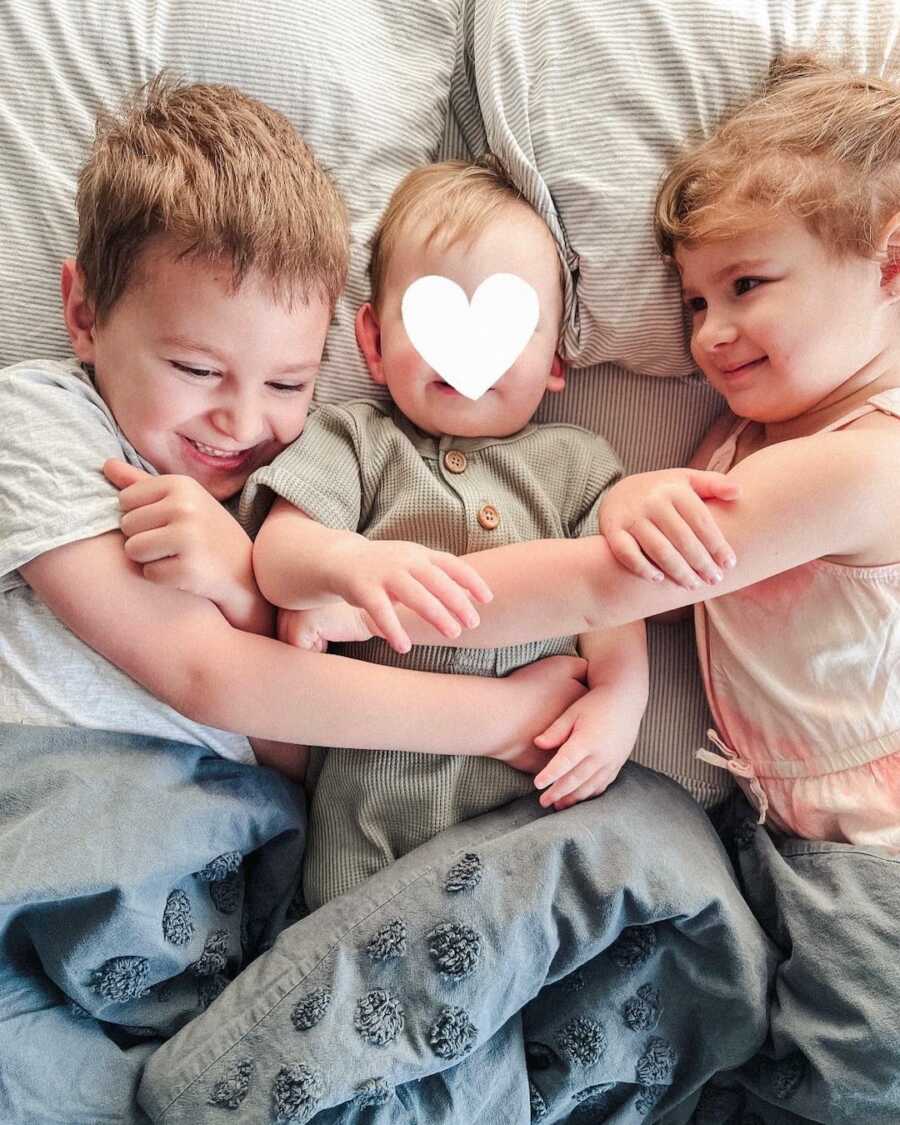 In his Mickey Mouse shirt, we went on our way. This little boy and I had an instant connection, something I didn't expect would happen. We had been taught and told constantly connection would take time. It didn't for me, for him, for my husband, or our two kids. He was instantly one of us.
We were all just together now, a family of five.
Looking back on his first days with us, I am grateful our kids have the hearts they do. One of my biggest fears: Will they be okay adjusting to sharing us? They were.
We started adjusting to our new normal and he started having visits with his biological parents. They didn't tell us how hard those would be for us. I dropped him off inside and as soon as the door shut behind me on my way out, the tears fell. Only two short weeks with him and I was attached.
Then I received a text from our case worker and it made my heart break and swell simultaneously.
'I can tell how much he's adjusted to you already. The second you left he was crying for you.'
Instant heartbreak.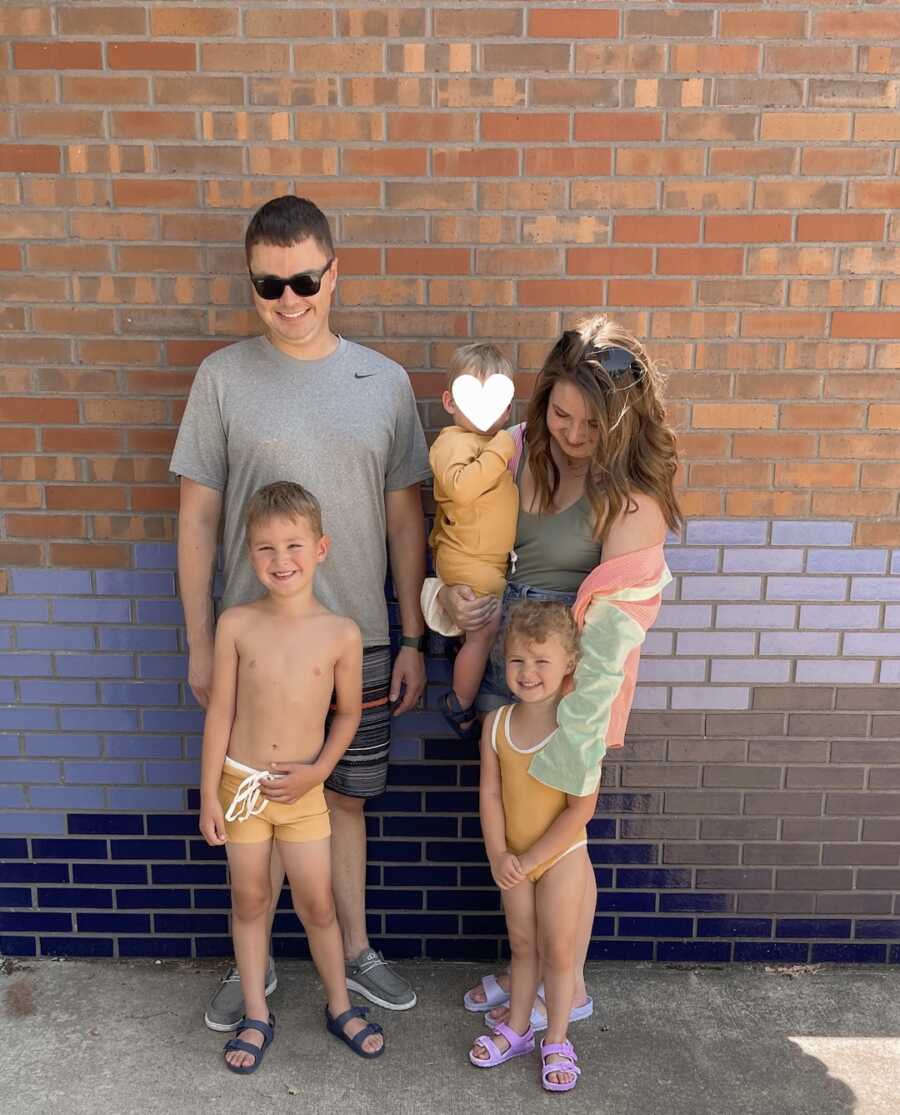 Feelings On Foster Care
Back to getting 'too attached' before we get further. The fear of getting 'too attached' was something that stopped my husband and I from learning more about foster care at the beginning of our story. It's something I've heard time and time again from others who see our story or see our family. The first thing I've learned this year is these children need us to get attached. They need to learn what that feels like. They need to be loved as if we've loved them our whole lives. There's really no such thing as being 'too attached.'
There are so many things I want to say to tell others about how foster care affects a family, and while it may be the hardest and most terrifying roller coaster I've ever been on, it's also the most beautiful.
This season of marriage looks different seven years in, so much of our love goes unseen. Hidden behind the daily needs of our life, our children, work, and foster care. But all the while, it feels stronger and more familiar.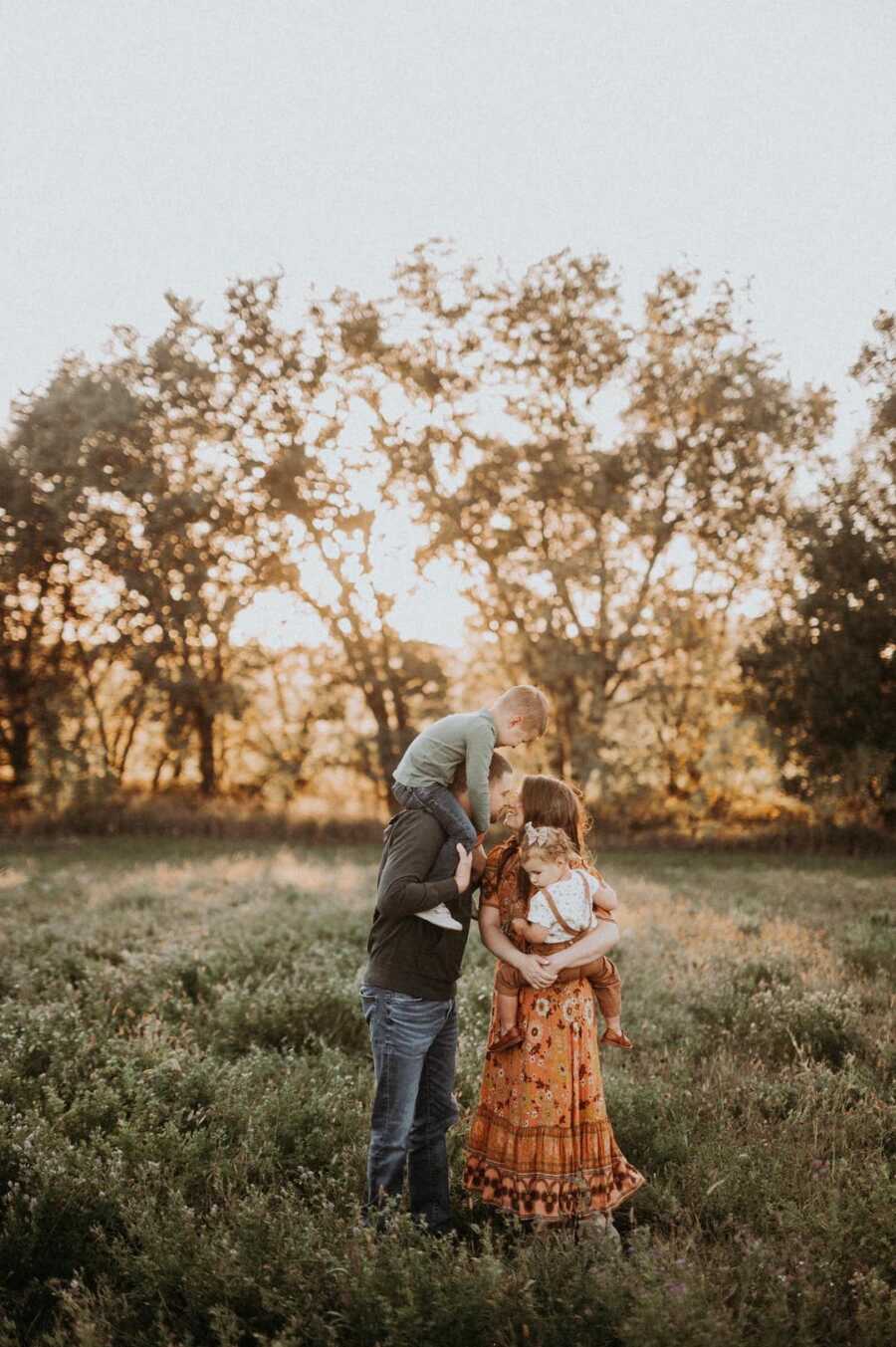 Do all three of our kids know just how much I love them? Did I show it enough today? Did I tell them enough times today? Do they know how proud I am? Do they know how much I miss them when they run into daycare or when they lay down for bed? Do they know I'm sorry for when I just felt too tired to say yes to their request for one more time?
They all know. Your love for them is carried in everything you do, in every hug you give and in every smile.
In June, we had a little boy stay with us for the weekend while they found him a long-term placement. We had four kids in our home, two biological children and two foster children. Our kids treated him like one of our own and he was family for the weekend.
He was also our first goodbye. Four and a half days with us and I'll never forget him. I'll never forget the trauma we saw out of this two-year-old little boy or the tight hugs around the neck he would give me.
Another one of my biggest fears: Will my kids be okay if we have to say goodbye?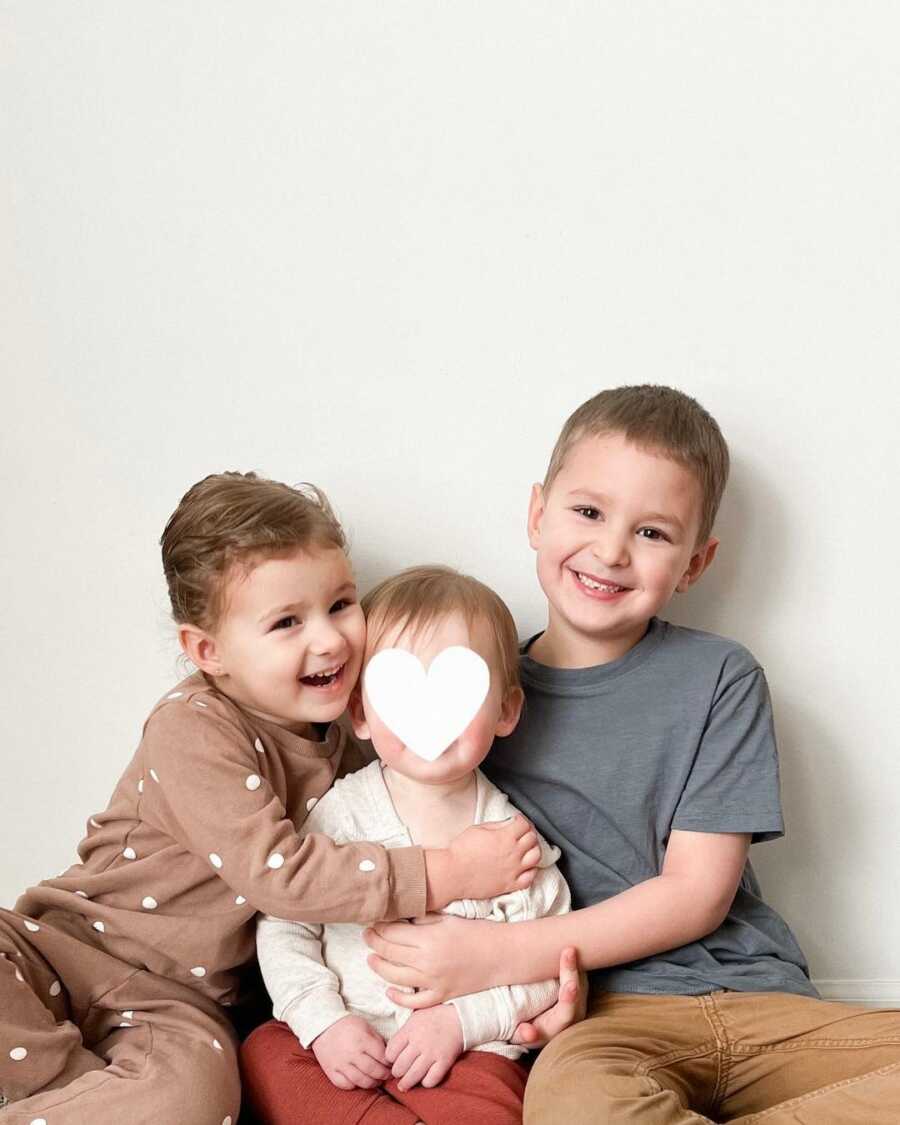 They were sad, I was sad, and my husband was sad. We grieved and we hugged and we were okay. We gave him the love he needed for the weekend and gave him a safe home to sleep in. I'm still sad, if we are being honest. Over a month later, and I'm sitting here crying as I write this. I still think about him every day.
I know nothing's ever promised, that is not lost on me. Foster care is another kind of uncertainty. I constantly feel like I have a book's worth of emotions. Foster care is gut wrenching and awful and wonderful and magical and there's not a day where I don't doubt I can do this.
We aren't special, we aren't brave. We just proceed with love every day and take the days one at a time.
It feels like a lifetime from when infertility was the forefront of our story, but it hasn't even been a year yet. I still get sad when I see pregnancy announcements and newborn babies on my Instagram feed, but I'm at peace with where our journey has taken us and I know in time I won't feel sad anymore.
I'm so in love with our family and the journey we took to get to these days of raising babies together. We've got so much ahead of us and so much love in our hearts. Foster care is only a small part of our journey and it's one I've never been more grateful for."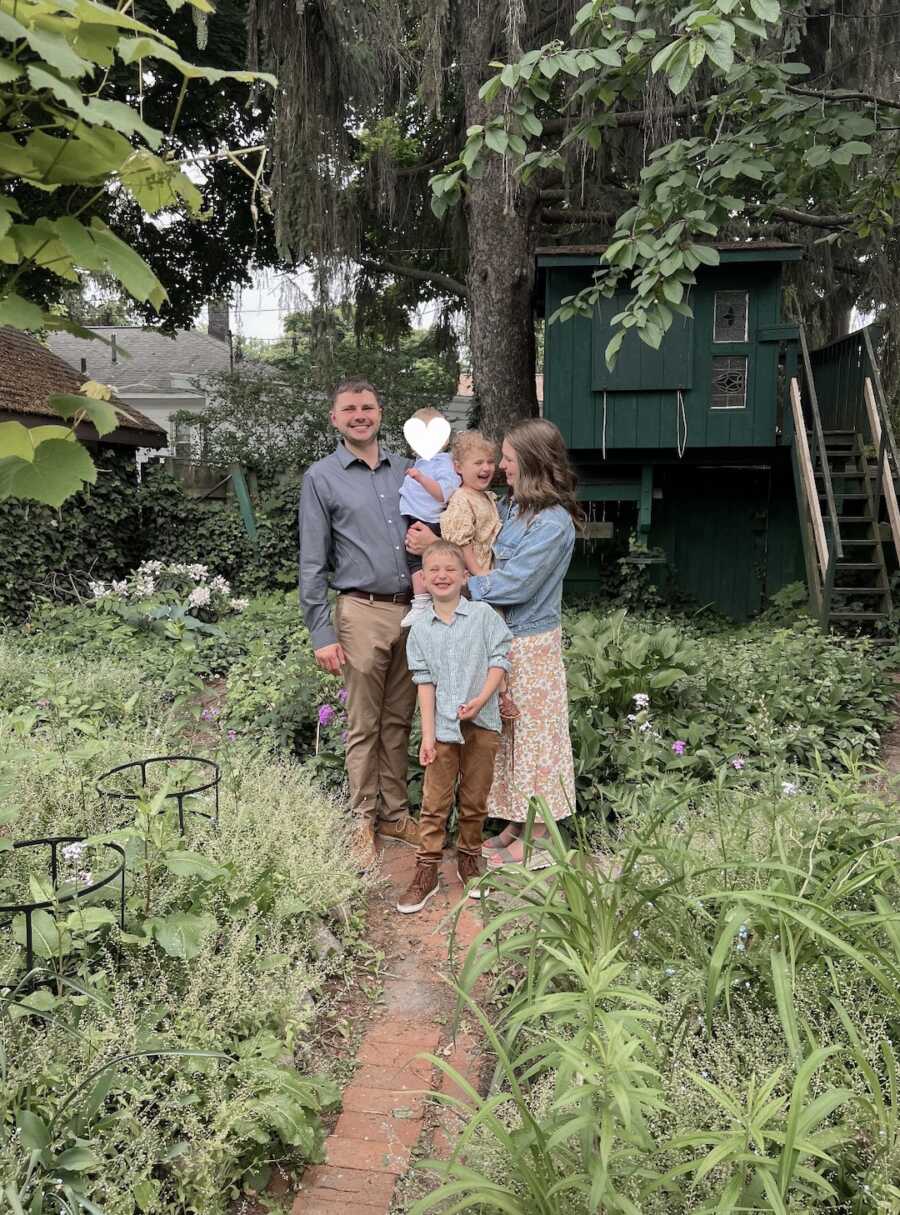 This story was submitted to Love What Matters by Emily Fitzgerald of Kansas. You can follow her journey on Instagram. Submit your own story here, and be sure to subscribe to our free email newsletter for our best stories, and YouTube for our best videos.
Read more stories like this:
'Foster care was never a question of 'if' but 'when.': Former foster youth overcomes trauma to offer a home to kids in need
'At 1:00 a.m., the social worker, with four children in tow, showed up at our door.': Foster dad shares complex and beautiful journey with foster care
'I got a call about a baby boy.' We were excited, but scared of getting hurt again.': Mom of 3 shares journey through infertility, foster care, and adoption
'There was 'our' baby girl, outside the courthouse, getting photographed on her adoption day with her family that was not us.': Mom shares 'beauty and brokenness' of foster care, adoption
Do you know someone who could benefit from this story? SHARE this story on Facebook to let others know a community of support is available.