"About five years ago, I had a miscarriage. I still remember wondering why it had happened. I was heartbroken. I'd cry in my sleep only to be shaken awake. It was one of the hardest things I've gone through, but when I got pregnant again, I thought I was fine…
I was overjoyed to have a little one on the way, but the second I got a positive pregnancy test, I experienced a lot of anxiety. People talk about miscarriage, but they don't talk about what happens when you get pregnant again. Now that I've had two kids, there's a lot I wish I would've known when I first got pregnant after my miscarriage.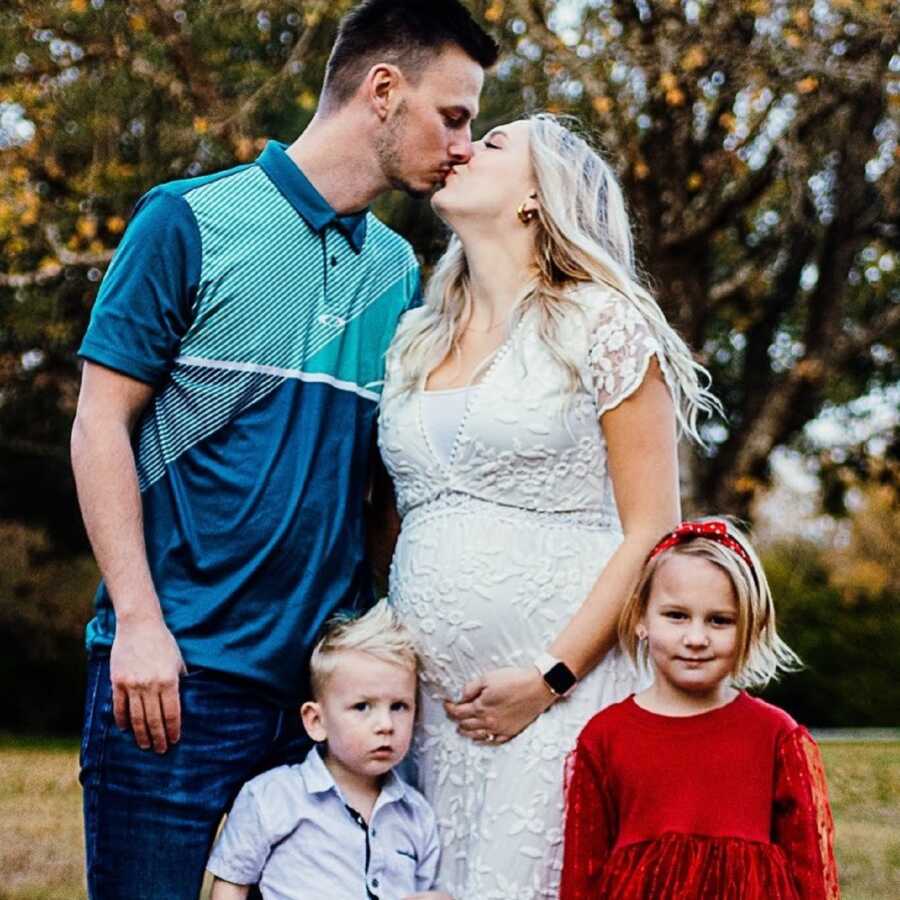 Here's what I wish someone would've told me.
1. You're going to feel overly anxious.
I think in every pregnancy, you get worried. You don't want anything to happen to your baby, so you're always protective. But after you've had a miscarriage, this gets much, much harder. You know what it feels like to lose a baby, and now you're terrified of losing another one. It's going to be hard, especially the first trimester.
2. You'll feel so happy.
Though you're anxious, you're also incredibly happy. You're about to have a baby, and after a loss, this is the best feeling in the world. They call it a rainbow baby for a reason, and it truly is! Enjoy all the happy moments!
3. You'll also feel guilty.
When you do feel happy, you'll also occasionally feel guilty. Sometimes, it feels like you shouldn't be happy about this baby because if you're happy, it means you've forgotten the other baby. That's obviously not true, but you may still feel these emotions, and that's totally okay. They are 100% valid.
4. Your thoughts will wander.
There will be times you think about what the other baby would've been like. Would it have been a girl? A boy? You'll question what they'd be doing, what milestones they'd be hitting, and more. It happens a lot, and it still continues once you have a baby. You never 'forget' about the baby you lost from miscarriage. You take an unbearable loss and learn to bear it.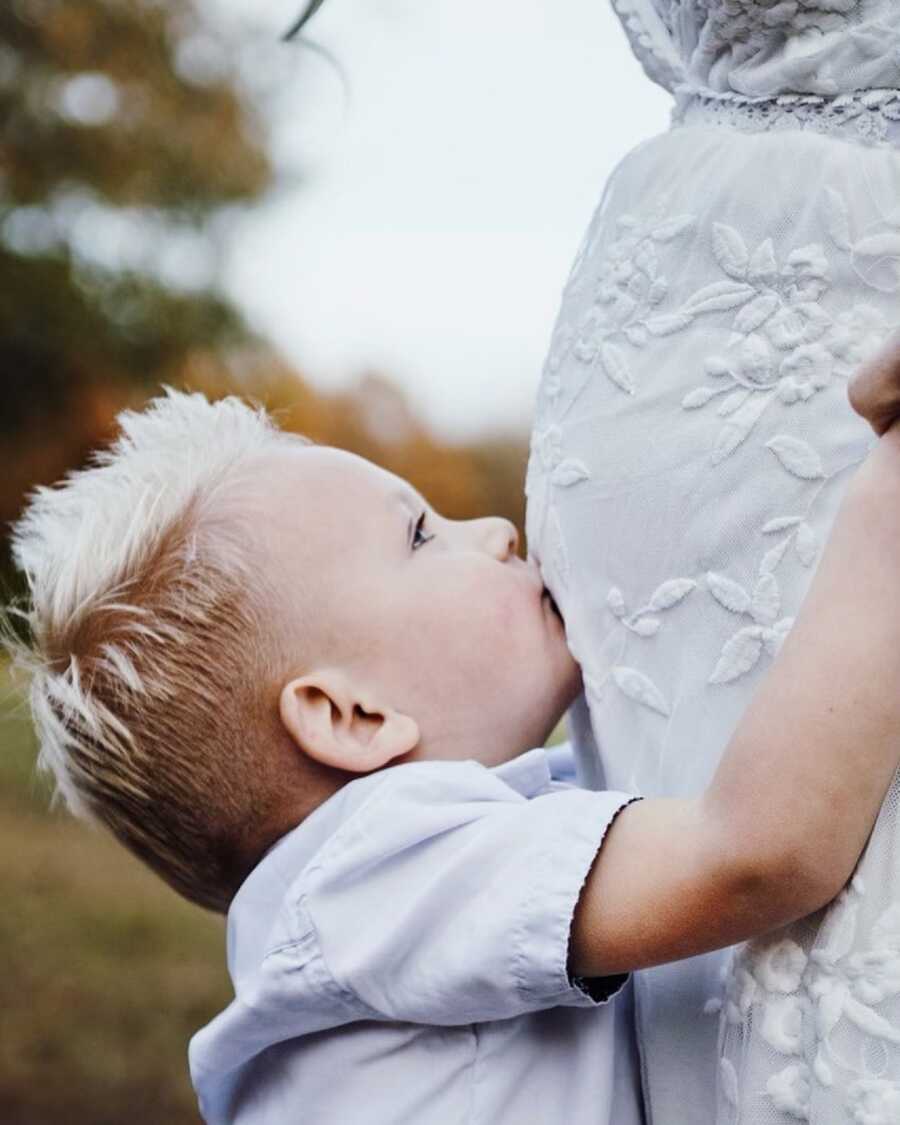 5. The pain may or may not lessen.
For me, getting pregnant did make the pain of the miscarriage lessen. But for others, it does the opposite. There are a lot of emotions occurring during a normal pregnancy, and having a rainbow baby is anything but normal. You're going to feel a wide range of emotions, which may make the miscarriage pain better or worse.
6. Talking to others may help.
At the time, I didn't know anyone who had previously had a miscarriage like I did. Not everyone is open about their miscarriages, and it can be isolating. You may feel alone in your anxiety, but talking to someone who has been through the same experience can really help. If you don't know someone personally, there are online groups and people who are open about miscarriage. Find one of these groups so you don't feel alone.
7. Whatever you are experiencing, it's okay.
I think the most beautiful thing about pregnancy and miscarriage is that each experience is unique. Some people may not feel worried or guilty at all. Others may have intense emotions that continue throughout the remainder of the pregnancy. As someone who has personally gone through this, I want to let you know, whatever you're feeling and experiencing, it's okay. Your feelings, thoughts, and emotions are valid.
One day, you'll be holding your rainbow baby in your arms. It may come easily, or it may be a never-ending challenge, but it will be worth it in the end. There's nothing as painful as experiencing a loss in any form, and getting pregnant after a miscarriage can be triggering. Be gentle with yourself."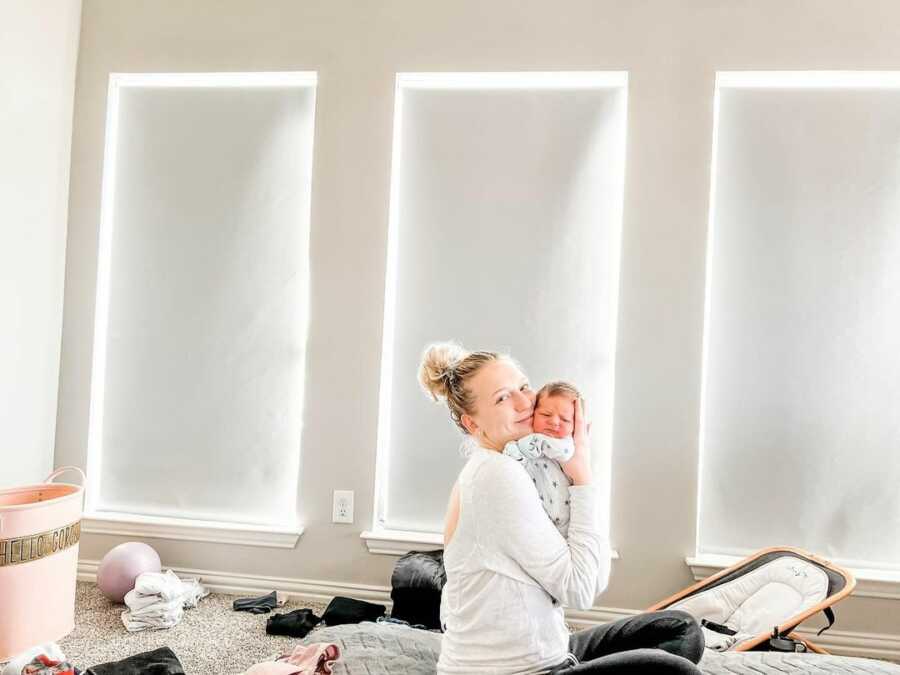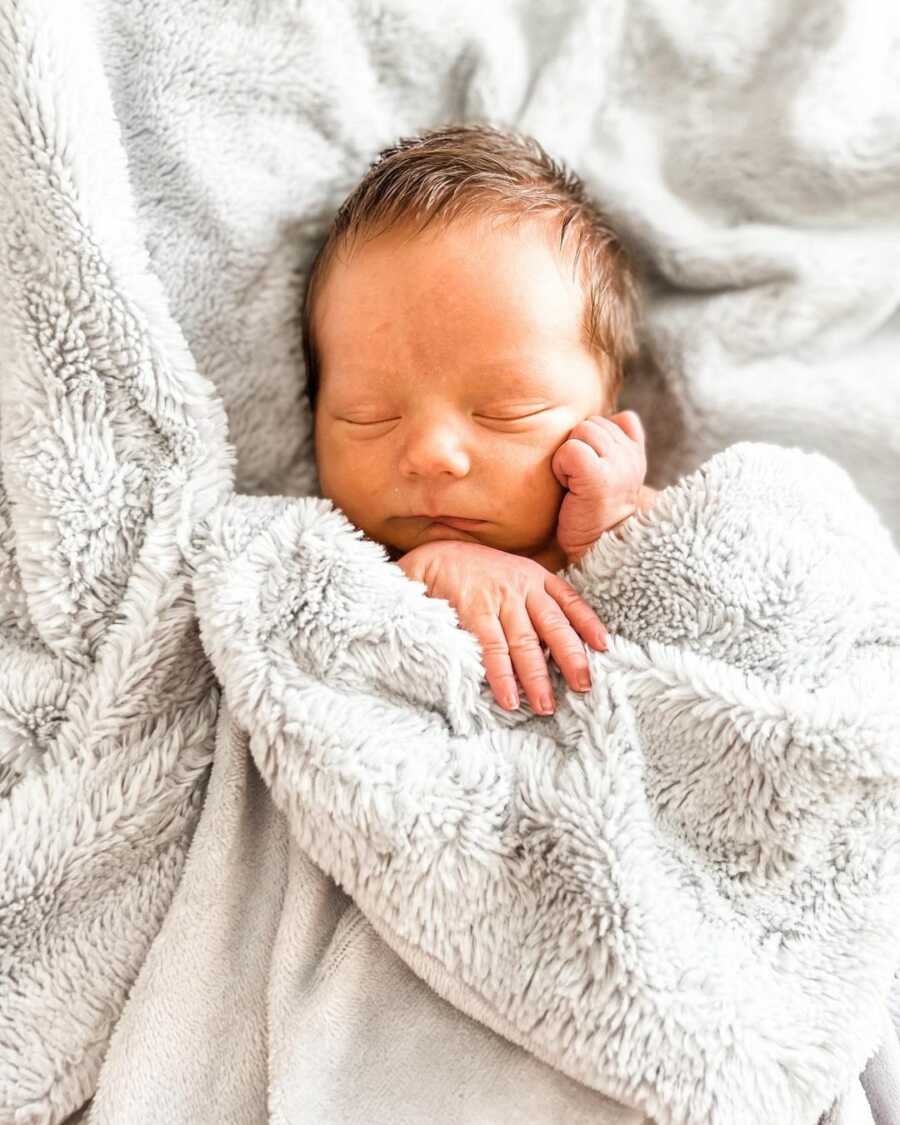 This story was submitted to Love What Matters by Jess Carpenter. You can follow her journey on Instagram, TikTok, and on her website. You can visit Jess' author page here and buy her new book here. Submit your own story here and be sure to subscribe to our free email newsletter for our best stories, and YouTube for our best videos.
Read more from Jess here: 
'I'm just tired. I don't need someone to fix it, or tell me it gets better, or that these days are short. I know.': Young mom candidly shares exhaustion, guilt she feels because of it
'Love your partner's family like you want your partner to love yours.': Wife shares importance of healthy in-law relationships
'After 5 months of taking care of a baby, stacking credit hours, and barely seeing each other, we insisted on not walking for graduation.': Wife talks sacrificing for marriage and family
'I've had their adorable sticky hands grabbing at me for 12 hours. I just want to sit in a dark room so I can think.': Introvert mom urges there's 'nothing wrong' with how you recharge
Do you know someone who could benefit from this story? SHARE this story on Facebook to let others know a community of support is available.