"My daughter Jillian's 'tired mom' costume is literally EVERYTHING! We did a whole photo shoot of her Halloween costume and I'll share an album of it soon. She pulled this off perfectly!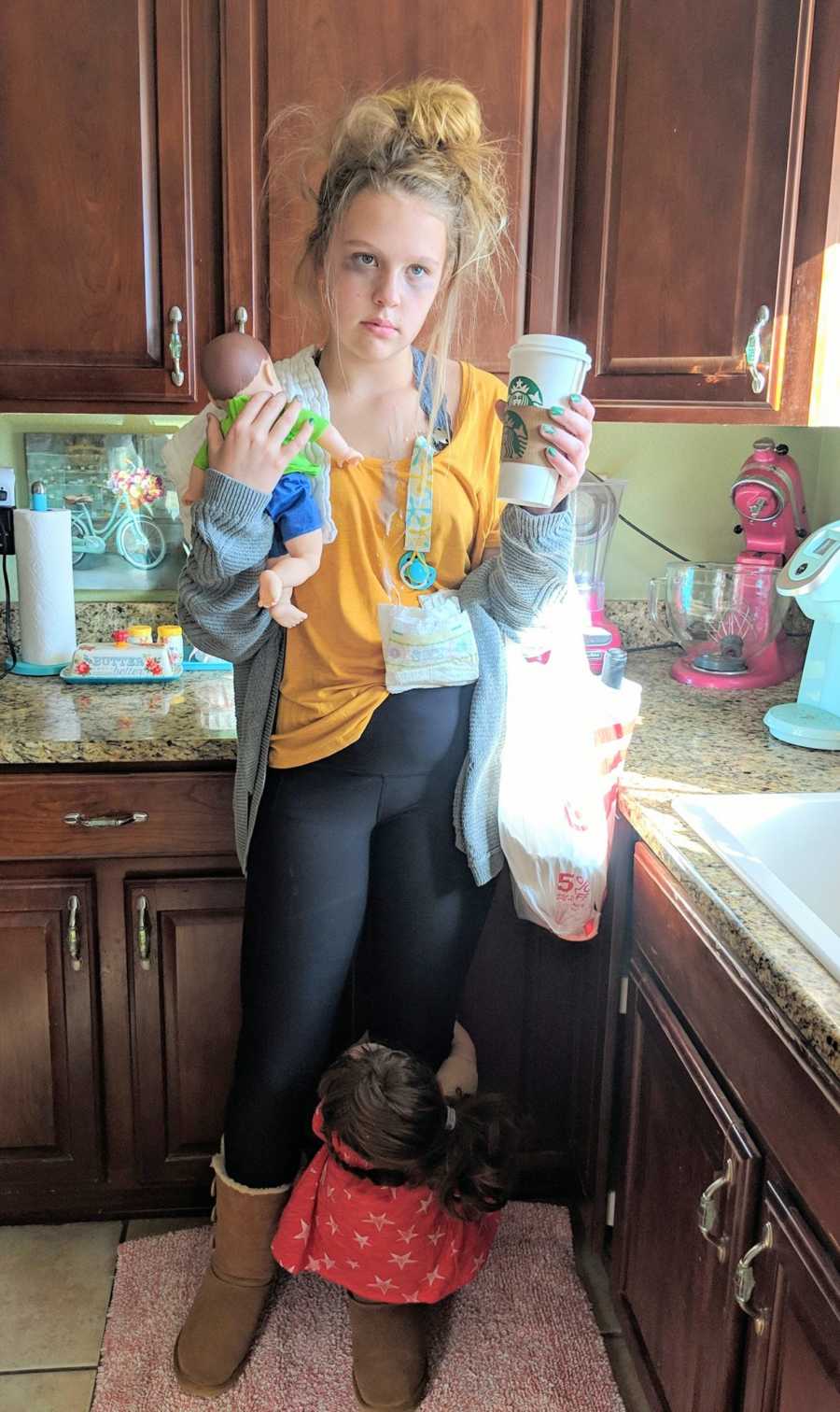 We have 9 kids and a busy photography business. Jillian is 13 and these photos were taken on her 13th Birthday. She was clearly inspired by me for this costume masterpiece. Jillian sees me trying to manage our big, active family AND also our profession…  plus she helps a lot, so she knows exactly what it's like to be a tired mommy (and sister… Ha-ha!) So, she thought it would be be a perfect costume for her!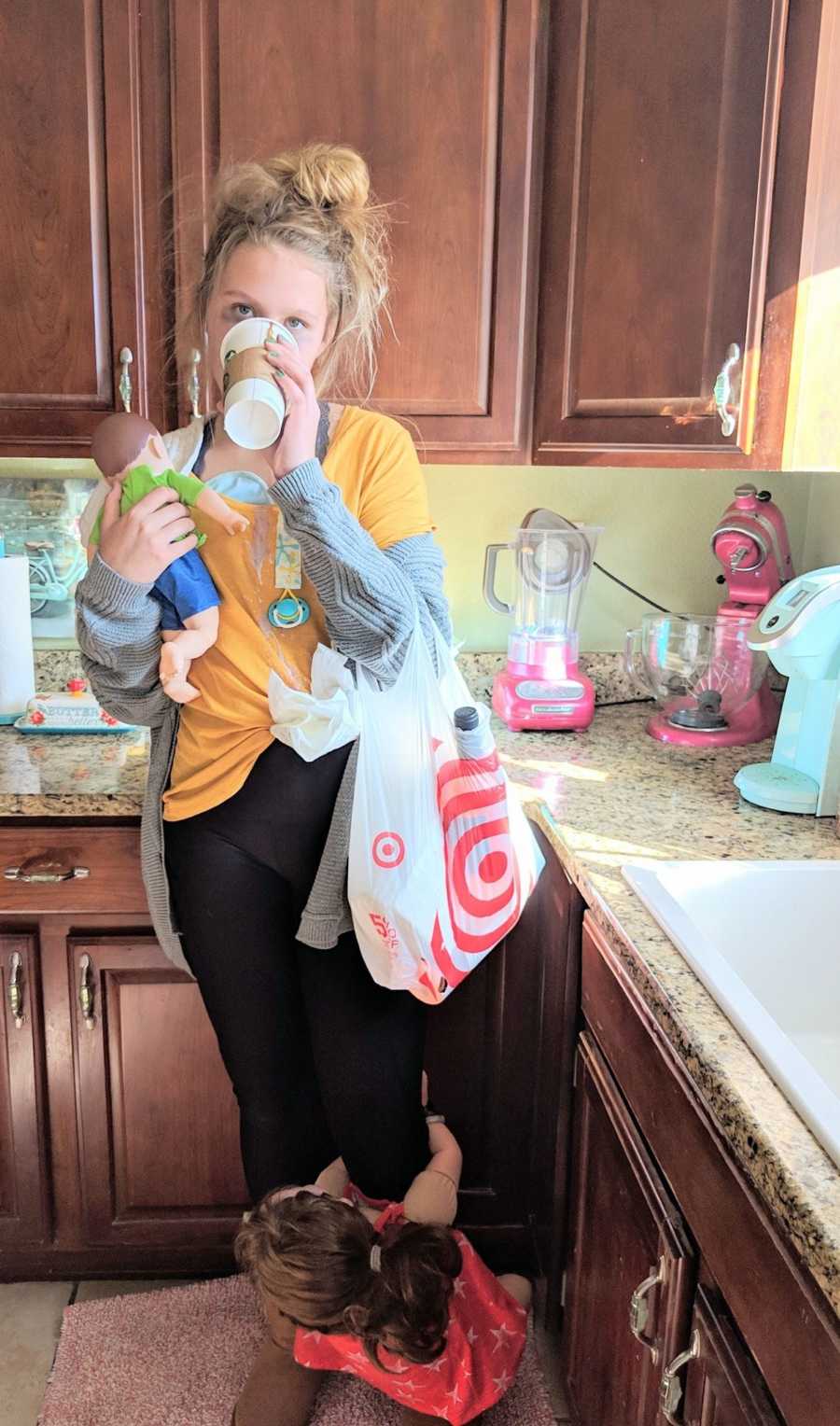 Growing up in a big family, Jillian has seen the blood, sweat and tears that go into raising kids. Jillian is baby number 4. She has 5 little siblings and is amazing with them, but exhausted. She's had a perfect 'tired mommy' example for a long time now.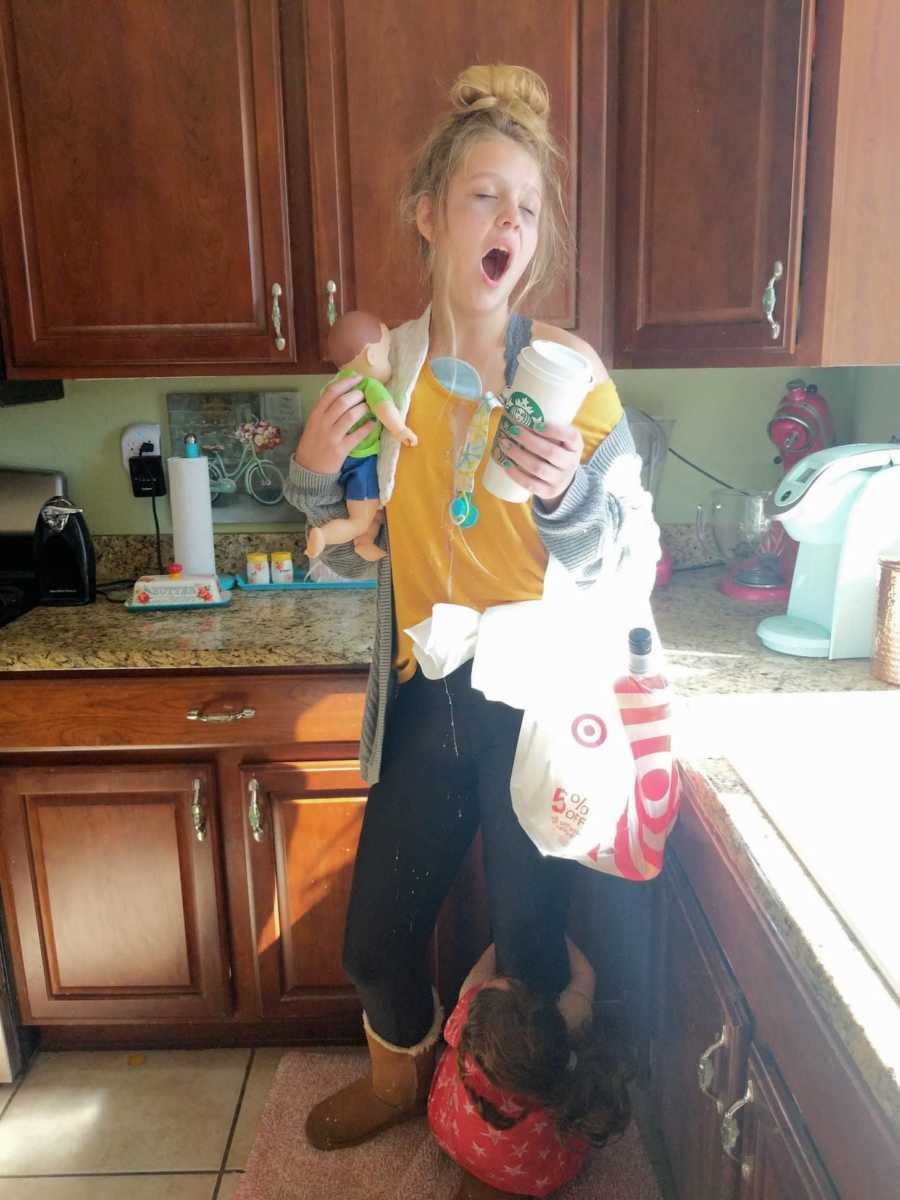 During the photo shoot I told her to smile in one and she said, 'I'm happy, but I'm a tired mom, so I have to keep this look, so I don't break character!'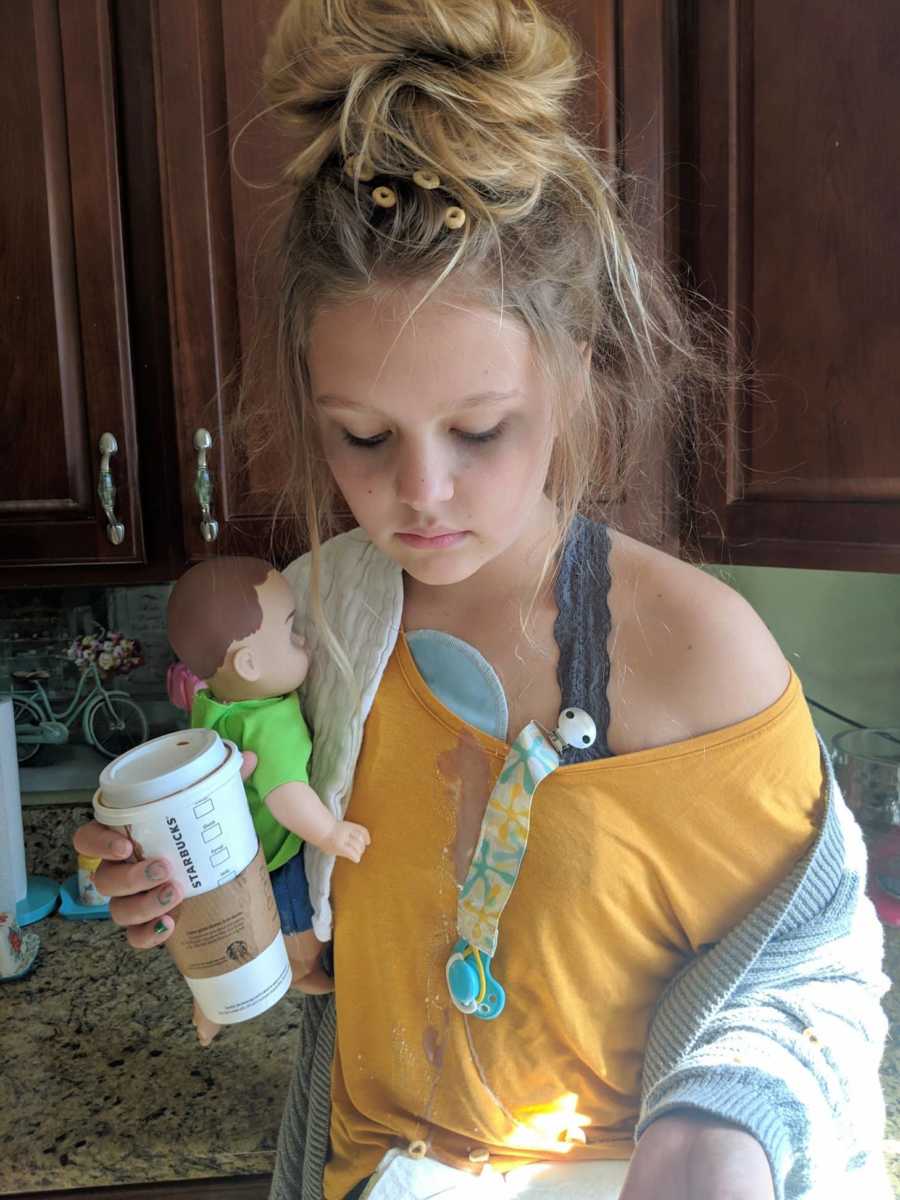 I think that's what it comes down to – being a mom is so much work, but it has these little rewarding moments during the day that make it all worth it.
I think these photos had so many people loving it because they are super relatable. It's also not mean or over-sexualized or demeaning… It's just good, wholesome fun and I think that's what has attracted so many people to it.
There are lots of positive comments on her photos and we received a ton of amazing messages about them. Jillian now wants to do a whole set of these and all different situations as a 'tired mom.' So many moms are saying it makes them feel normal and not alone to see other moms look and feel the same way.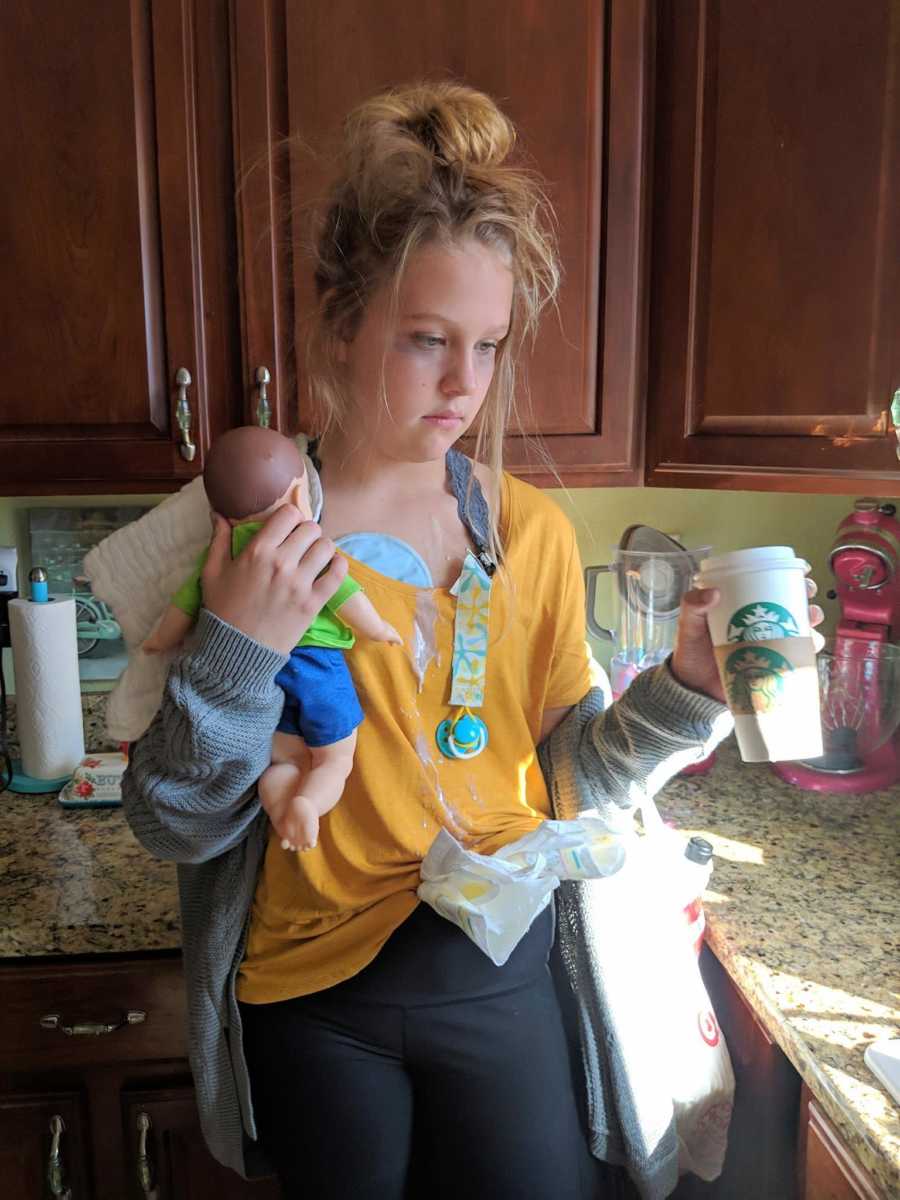 The funniest comments are the ones from moms saying they don't even have to dress up for Halloween because they look like this every day!"
This story was submitted to Love What Matters by Lindsay Hartsock of The Hartsocks' Photography. Submit your story here, and be sure to subscribe to our best love stories here.
SHARE this story on Facebook to encourage others to cherish every moment and love what matters most.