"I wake up most days at 5 a.m. I brush three sets of teeth before I brush my own. I try to spend quiet time and literally plead with God to help me not yell at my children while I repeat my requests dozens of times over. That's how I meditate.
Life feels draining right now, and I pour from empty cups all day long. But I married a man who often says, 'I love you,' without saying, 'I love you.'
My husband always makes my coffee before he makes his own. He sets a blanket on my lap like I've just had open heart surgery and shouldn't be on my feet. He kisses my forehead before he leaves, and if it snowed the night before,
my car will never show it.
Sometimes he'll hug me after I've lost my cool. No apology demanded. Or he will pick up my favorite tea, and save me from having to ask. He blushes when I compliment him, or grins if I wear a new dress. All these years later, and I can still turn his head.
I can count on two hands the number of times I've gotten flowers, but I've lost count of how many days he's made my coffee before his own. Or the mornings he's let me sleep in while he tip toed, an early riser, downstairs for toast.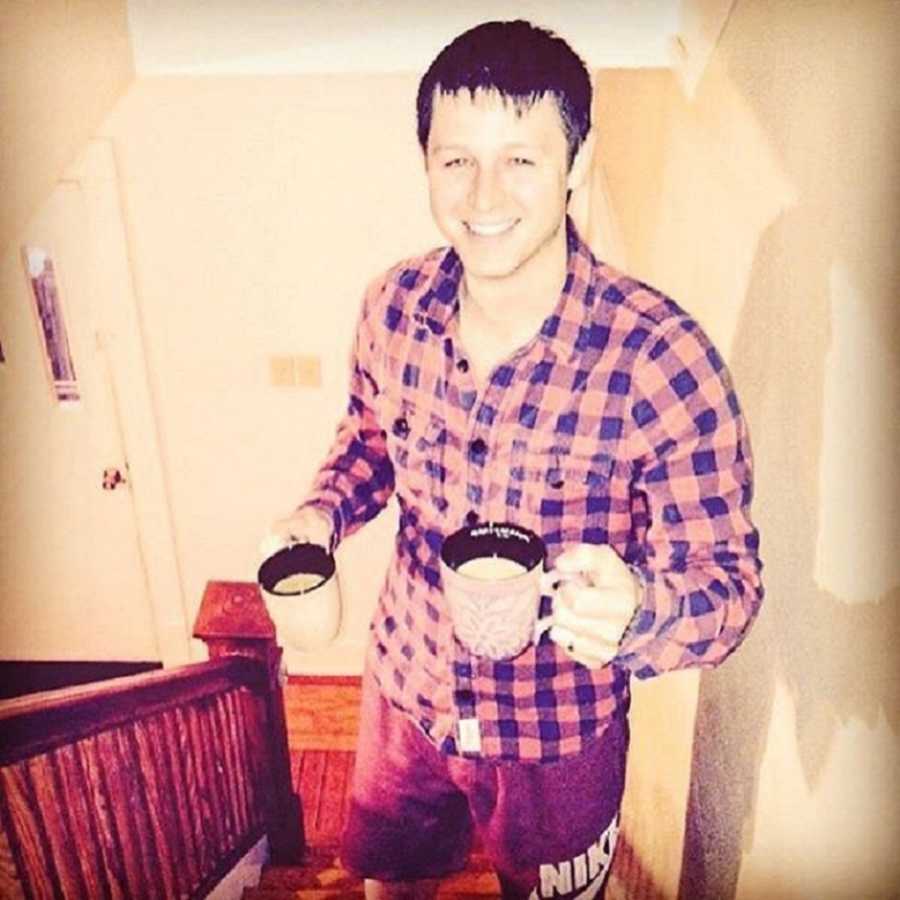 He doesn't make tons of money. He doesn't write me poetry or play me music, but he consistently try's to brighten tired mornings with tiny acts of service that give me just enough to keep pouring.
Try to see that today, that one consistent space of joy that keeps dripping into your messy life. Before today gets overwhelming, before the kids knock over their milk, before the dog jumps the fence, just sip your coffee and let the small stuff cushion the big stuff. Soak in the tiny gestures that we often miss. Be present rather than perfect, and remember gratitude. There is probably someone doing their best to pour love into your empty cup. And if you blink, you'll miss it.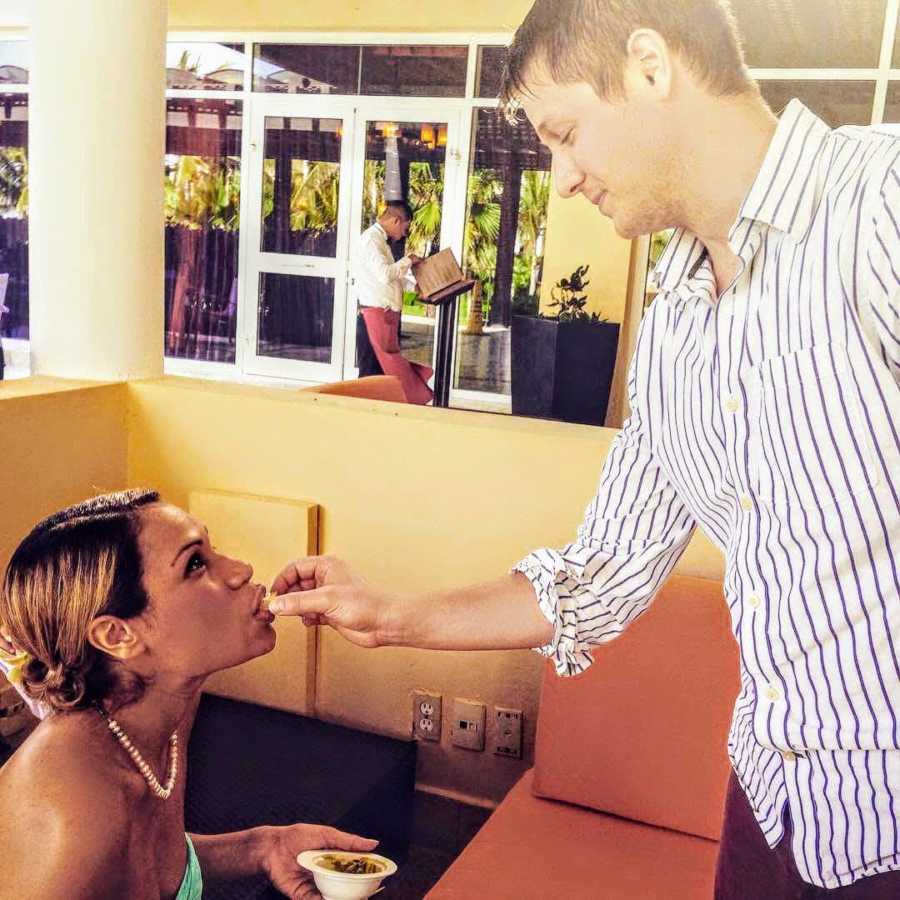 My husband is a man of few words. He's simple, but he's consistent. The gifts he gives me aren't laced with diamonds, but I feel rich.
My husband often says, 'I love you,' without saying, 'I love you.'"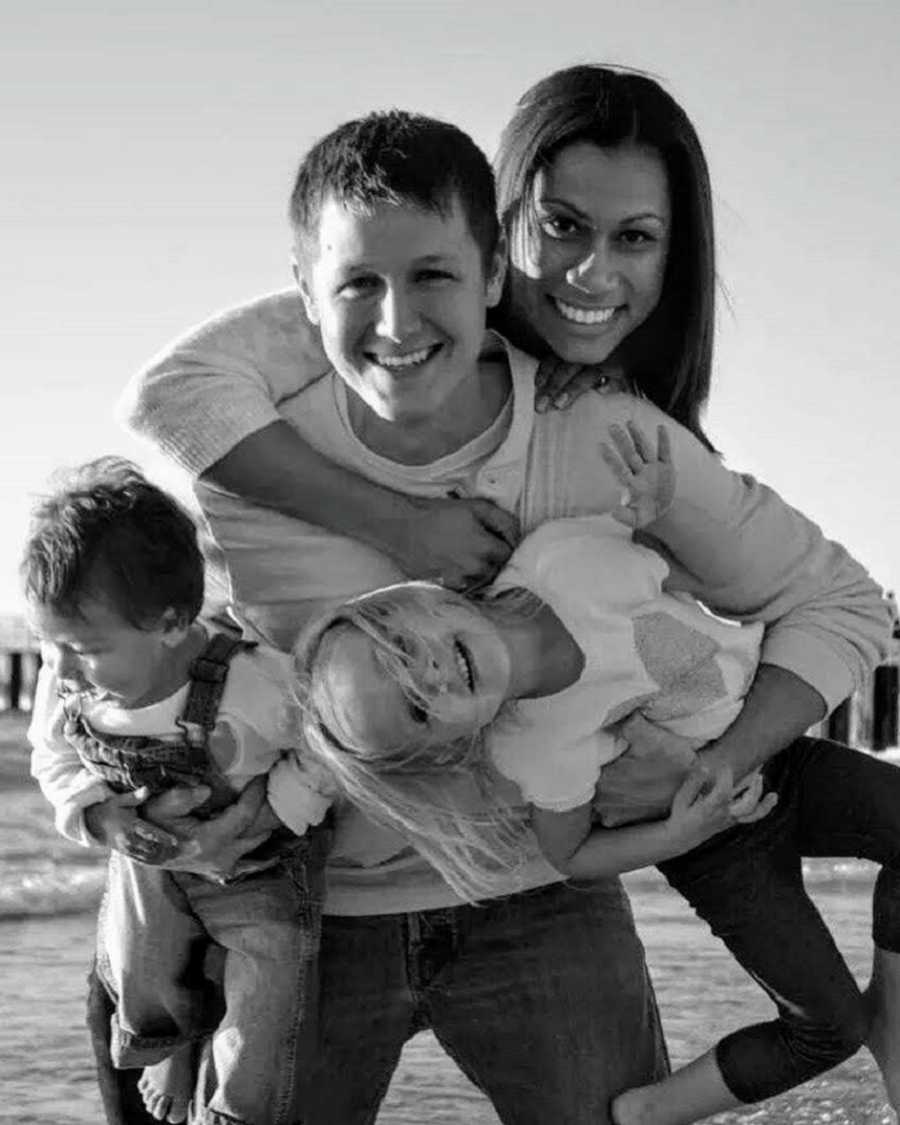 This story was submitted to Love What Matters by Heather Thompson Day, blogger at I'm That Wife, of Denver, Colorado. You can follow her journey on Facebook and Instagram. Be sure to subscribe to our free email newsletter for our best stories.
Read more stories like this:
'I never knew why opposites attract, until I met you. All the things that drive me crazy about you make us work.': Woman pens sweet letter to polar 'opposite' husband
Do you know someone who could benefit from this? SHARE this story on Facebook with family and friends.