"It was two days after Christmas and my husband and I were in our bedroom, having a long overdue heart to heart about how we've both been neglecting our marriage and we both agreed to give it one more shot before we throw in the towel. My birthday is in January, so we immediately made plans to get out of town for the weekend to celebrate.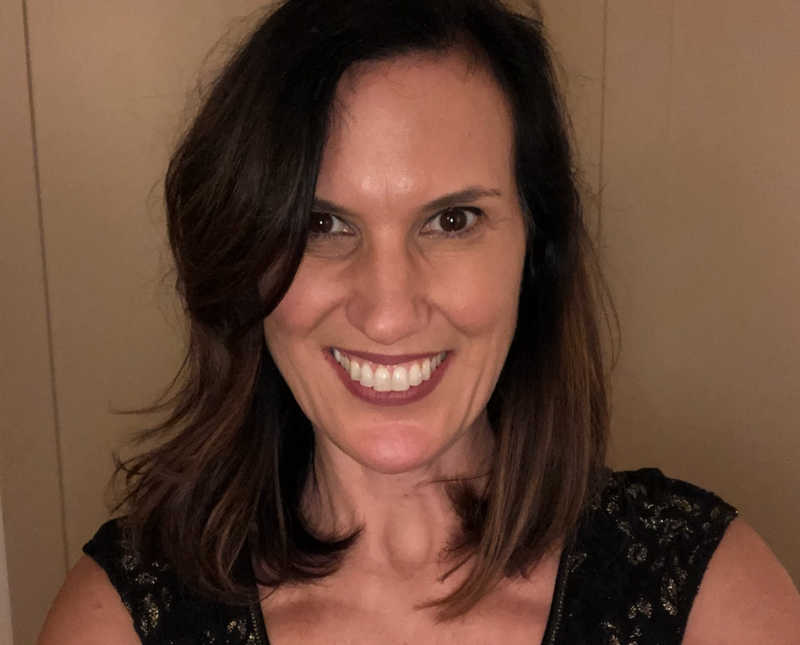 We hadn't had a weekend away just the two of us in years. Once I had my daughter she became my main focus and my marriage was put on the back burner. Our marriage was barely hanging on by a thread. I had thought about divorce and we even talked about it but I really didn't want my daughter to end up having two homes because 'Mommy got bored.' I was willing to stick things out another 13 years until she graduated high school if I needed to.
As we discussed our weekend getaway, we also talked about taking a week-long vacation somewhere warm and tropical in the spring. We desperately needed to put the spark back in our marriage. I wasn't even sure if that was possible at this point. The spark had been dead and gone for years.
He tells me he's going to go to Safeway to get a few things for dinner. I was fortunate to have a husband that did the majority of the cooking for our family. He worked really early hours and was always home by noon so it didn't make sense for him to be home for 5 hours then wait for me to cook dinner after I got home from work.
While he is at the store, my phone rings. It's a number I don't recognize. It's local but even so I usually let any unknown number go straight to voicemail. For some reason I answer the phone. A woman on the other end asks if she's speaking to Stefany. I tell her yes, and I ask who she is. She tells me she's been having an affair with my husband for the past 18 months. My mouth automatically goes dry. I feel like I had just put a handful of cotton balls in my mouth. My heart is racing a mile a minute and I start to sweat. 'Ok' I say. And she proceeds to tell me she would come over while I was at work and her and my husband would have sex in my bed. When I went out of town to attend my Aunt's funeral, she stayed at my house. When I went to spend a week with my sister in California, she was at my house. She even told me he took our daughter to a park and met her and her daughter there.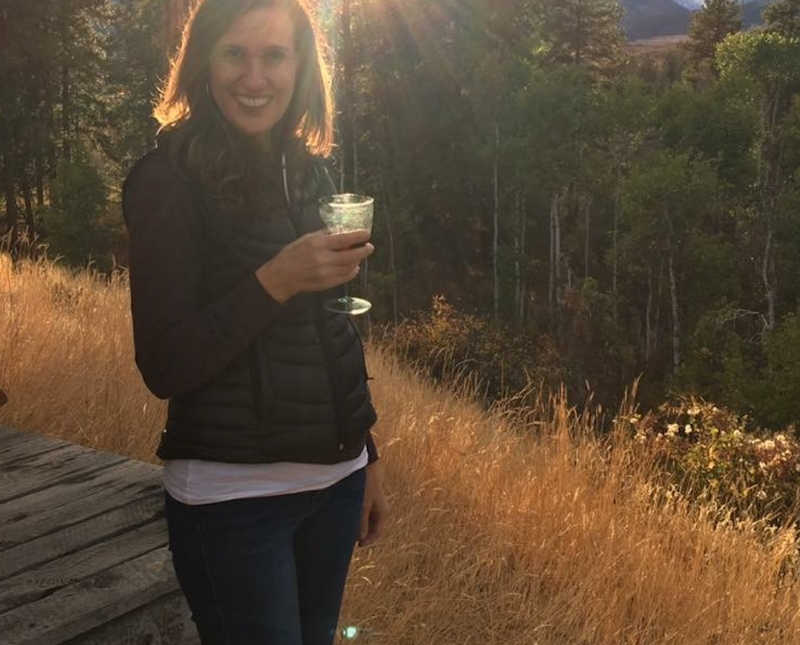 I couldn't believe what I was hearing on the other end of the line. There had been some red flags the past couple of years but I ignored every single one. My thought was that since I was wife #3, he certainly wouldn't do anything as drastic as have an affair to screw up our relationship.
I ask her how the two of them met and she says that's the one thing she won't tell me. For some unknown reason, I blurt out 'Ashley Madison?' And she tells me yes, that's how they met. Ashley Madison is a dating website for married/coupled individuals who are seeking to have an affair.
I don't remember how the conversation ended but soon after, my husband comes home from the grocery store with food to make dinner.
I immediately start screaming at him, calling him every dirty name in the book. As I'm screaming my heart is beating a mile a minute, I'm sweating and I'm shaking. Adrenaline has 100% taken over. My husband admits to the affair, begrudgingly apologizes and I'm still screaming at him.
The next thing I know it's time to pick up my 5-year-old from a playdate. By the grace of God my daughter wasn't home to witness me come unhinged. But now I had to become an award winning actress and act as if it's an ordinary day while having small talk with my daughter's friend's mom.
As I'm walking out to my car, who should be in my driveway talking to my husband? The other woman. I start screaming at her to get away from my house. I chase her to her car, screaming at her and as she slams the car door closed and flips me off. My husband's mistress flips off me!
That night, I kick him out and he stays in a hotel. Before he leaves I get another phone call from the other woman. She's upset because he won't return her calls and she has the gall to ask me if I think her and him have a chance of working things out. I am in utter disbelief my husband's mistress is asking me for love advice.
The next few days are a blur. I had just started a new job a couple weeks prior. I have to call my new boss and let her know I can't make it to work on Monday. I hadn't eaten since I found out 2 days prior. My diet for the next few weeks would consist of wine and bananas. Definitely not the meal of champions.
Within 5 days of finding out about my husband's affair I sell my wedding ring, contact an attorney and begin to look for a new place to live. The one thing we agreed on is neither of us will keep the house. The mortgage was too much for either one of us to pay solo. We would put the house on the market.
So many gut instinct moments flash through my head during this month; in between my old life and my new life. I remember the fake Facebook account from someone named Joseph Smith who messaged me to let me know my husband was having an affair. I messaged this person back in front of my husband and even thought this 'Joseph Smith' knew what car I drove, both of my kids' names and even my dog's name. I believed his denial and assumed this was someone out to get us. I was so scared I had a stalker I called and filed a police report the next morning. I even bought a Taser and mace to keep with me at all times. My husband knew all this and said nothing. I remember his few weekend getaways with a friend he never spoke to anymore. I always knew something wasn't right but I had wanted him to hang out with his friends so badly I thought it was a good thing he was getting away. I remember the weird phone calls I would get from a random phone number but no one would be on the other line. My husband would get the same call minutes later. I would later find out after looking at an old phone bill those calls were coming from the other woman's phone number. I remember the Facebook friend request I received from the other woman mid affair. I didn't accept it because I never accept friend requests from strangers. But I did message her asking how she knew me. She said she didn't, and was just looking for moms to bounce ideas off of.
I honestly hated this man, and this is a feeling I rarely get (if ever) for anyone. Just the thought of him made my heart race. I would begin to sweat and I'd get a sudden urge to scream obscenities. It was like someone had taken hold of my emotions and wouldn't let the real me have a say in what happened.
As my divorce attorney is drafting up temporary orders it's her recommendation that he get a restraining order from the other woman. After her showing up at my house, after she called me to spill the beans, all the phone calls, the Facebook messages, he doesn't think it's necessary. The best I can do is state in my temporary order the other woman is to be nowhere near my daughter. That makes me breathe a sigh of relief. On April 24, 2015 my divorce is finalized.
A year goes by and I'm still angry every time I think of my now ex-husband and his mistress. I've gotten better about controlling my anger and I don't lash out at my ex nearly as much as I used to, but the anger is still there. But I do know this; I love my daughter more than I hate my ex-husband.
In December, 2015 I convinced myself I needed to go to therapy. I couldn't shake this anger and I don't like what it does to me physically and emotionally. After 6 months of intense therapy, I am a new woman.
I put my divorce journey into two categories; before and after. Before therapy I'd go to what I named 'Crazy Town' frequently and without warning. The slightest mishap between my ex and I would send me there. I describe crazy town as a room you enter with two doors wide open and you're able to come and go as you please. You can become in essence a crazy deranged lunatic who has no regard for what comes out of her mouth and how loudly she yells.
After therapy, Crazy Town is now manned by two armed guards protecting the entrance. You have to pass by these two before you can even enter. On the rare instance I want to go back, the guards politely remind me I don't belong there anymore and to go back home. To this request, I kindly oblige.
Months pass and as the saying goes 'time heals all wounds.' That time consisted of therapy, TED talks, self help books, hiking, and most importantly; friends.
My goal was to get to a place of 'Meh' with my ex-husband. I didn't want to hate him anymore and I certainly didn't need to love him either. I finally reached that goal.
Now, we attend our daughter's birthday parties together, her soccer games and we even chat on the phone periodically about other things besides my daughter. It really is remarkable how far we've come. My daughter is well adjusted; she knows she has two parents who love her. She has a ton of friends, she does well in school and she is kind. I couldn't ask for a better child to parent.
I wish my ex the best and I truly mean that. Although I wish he'd never had an affair; it got me out of a marriage I so desperately needed to leave."
This story was submitted to Love What Matters by Stefany Phillips. Do you have a similar experience? We'd like to hear your important journey. Submit your own story here. Be sure to subscribe to our free email newsletter for our best stories, and YouTube for our best videos.
Read more stories like this: 
'He had been having an affair. Not only had he been having an affair, but he 'loved' this other woman. 'My husband was my rock.': Woman overcomes affair to have 'miracle' baby
'I'm a guy who was married to my best friend for 10 years that discovered multiple affairs at the end of our marriage': Single dad rediscovers self-worth after it was shattered by infidelity
'Don't worry, he won't cheat!,' a church member told me. It was a betrayal of epic proportions.': Woman overcomes husband's infidelity to become 'stronger, more authentic' version of herself
SHARE this story on Facebook or Twitter if you know someone who may benefit from this story.