"It was New Year's Eve, my husband is packing his clothes in a duffle bag. He goes to the fridge and grabs a few of the prepared meals for the week. I drop to the floor in tears and beg him not to go. With tears flowing I say 'You promised you would spend New Year's Eve with me. You promised you wouldn't leave me alone tonight, please don't leave me!' He looks down at me with pity and tells me 'I have to go' and then kisses my forehead. I start sobbing while gasping for air and next I see is the door closing behind him. I laid on the floor crying for a few hours, I couldn't stop. The pain was unbearable! I couldn't believe this was happening! Why was this happening to me? What did I do wrong? How can I fix it? How can I make everything the way it was before? The hours passed, the New Year started and while others celebrated new beginnings, I was drowning in tears consumed by tremendous pain; that was my new beginning. I remember running to the kitchen three, maybe four times, and looking for the sharpest knife I could find. I remember thinking what if I hurt myself, would that make him come back? Would he even care if I die? I put the knife back and close the drawer and ran back to the couch to cry. I didn't have the guts to end the pain. I was deathly scared of the uncertainty of tomorrow.
Take back 12 years when I first met him. He was handsome, and oh so charming. He made me feel like I was the luckiest woman in the world. I was hooked on his charm, his wit, and his sweet loving words. We had only be dating for a few weeks and then he tells me he loves me, and I tell him I love him too. I believed in love at first sight, our love was proof of that. He came to visit me every day, he rode his bicycle to see me after a snowstorm because his car was buried in the snow. Not one single day went by I didn't see him. We were meant for each other, or so I thought.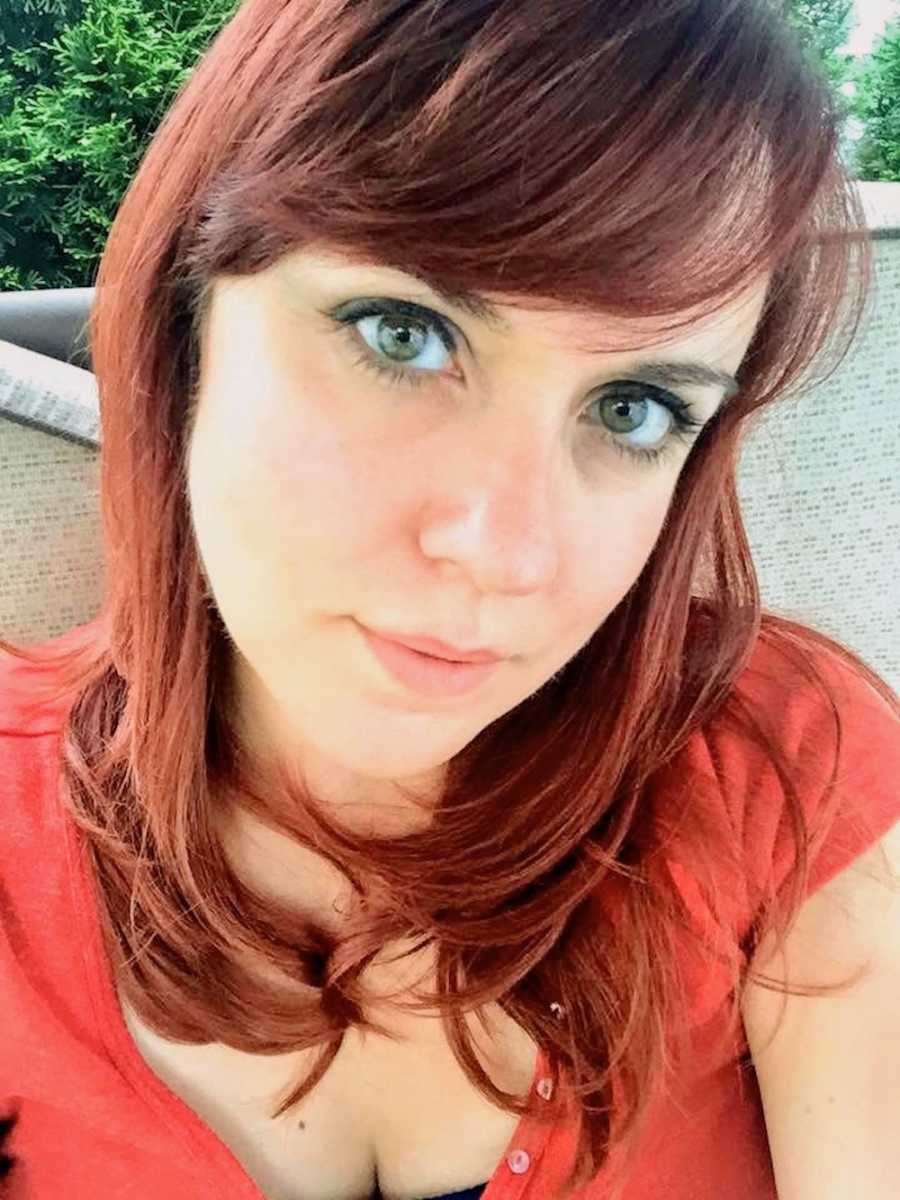 After a couple of months dating, I heard through the grapevine that his past employer had been speaking ill about him. He was telling people how my boyfriend used to lie, and how awful he treated his ex-girlfriend, almost abusive in some sort of way. My boyfriend used to tell me his ex was not a good person, and he often referred to her as the 'crazy ex'. With sadness he would tell me that she only cared about his money and that she broke up with him on Christmas Eve during one of the most difficult times in his life, after his mother's passing. I never met anybody from his past, he only had one childhood friend. And from his family I only got to know his older brother. He warned me his brother was a compulsive liar, at trickster, lazy and didn't want to work. My boyfriend would tell me he was the one that took care of both of them because he could not rely on his older brother to do so. Nothing he ever told me about his past matched what others said. Although I found it odd, I didn't bear too much weight on it, but I was curious and so I confronted him about the things his past employer was saying. I remember him getting extremely angry and grabbing his take-out food and slamming against the floor. I was shocked to see his reaction. I thought it was overly exaggerated considering it was just a question out of curiosity. I should have seen it then, but I didn't. I remained blind by his side.
After two years we decided to get married. No, he did not propose. It just felt like it was the right thing to do. After all, we were spending so much time together, we might as well get married and start our life together as one. We kept our wedding simple, we planned it in a month. The last few days before the wedding we tried the do the traditional stuff. My sister, sister's best friend, and cousin got together and planned a 'bachelorette party' which consisted of just us in my studio apartment. I can't remember exactly what happened next but I remember having a really bad argument with my fiancé. I do remember; however, him making me feel as if I could not be trusted and making me feel bad that I had people that cared to celebrate with me. He made me feel as if I had done something wrong. I cried the whole night, I was hurt, and after a couple of hours my sister, her best friend, and my cousin left after trying to console me. I felt horribly ashamed, but for no apparent reason. I should have seen it then, but I didn't. I remained blind by his side.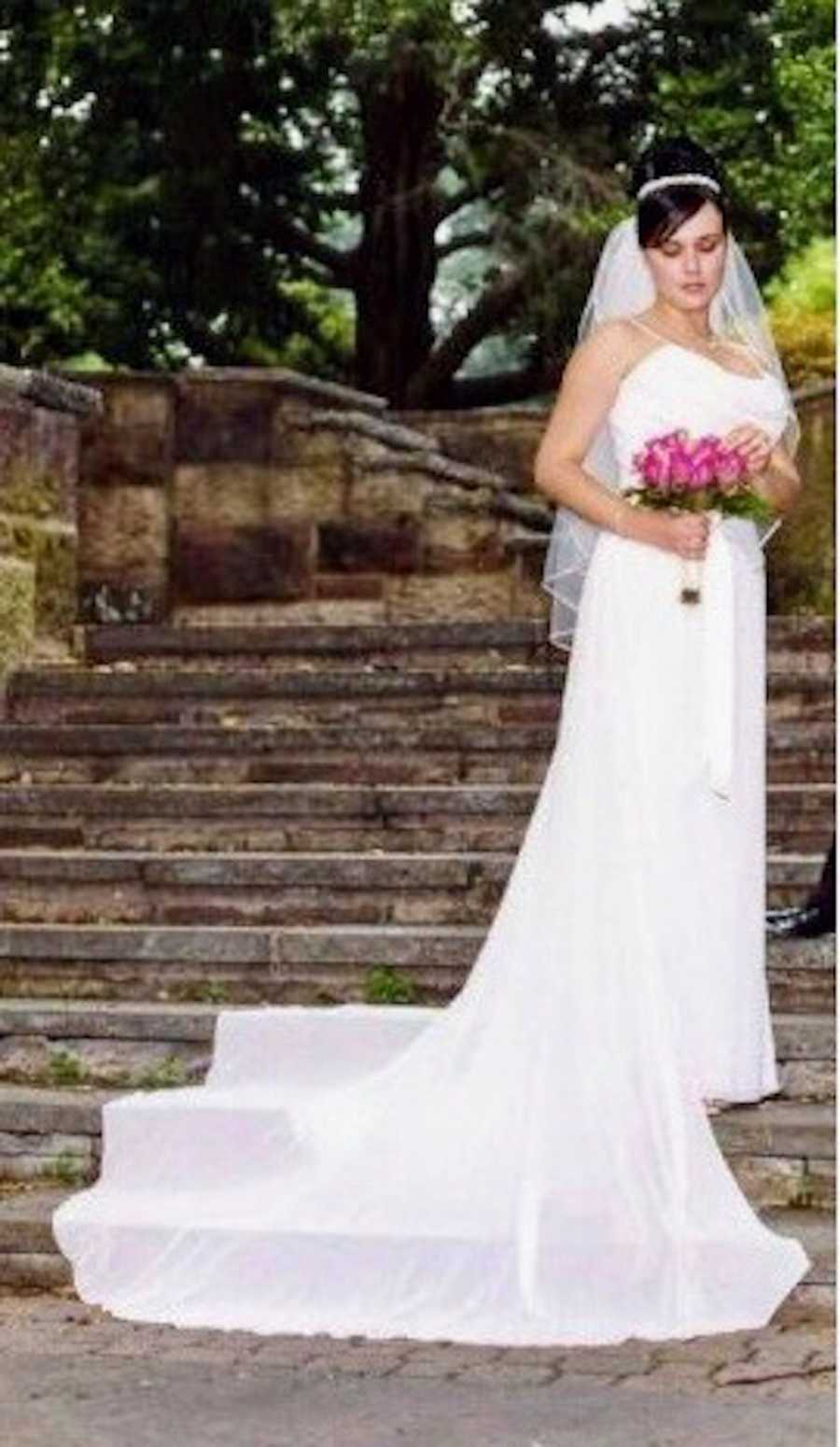 Marriage was rough at the beginning. Lots of compromises, sacrifices, understanding and patience was needed. I tried to always look at the bright side. I felt like I carried most of the weight of our marriage on my shoulders. I was in charge of everything. The house, all household expenses, the finances, bills, utilities, cleaning, laundry all while working a full time job. I felt that if I didn't take control of everything, nothing would be done right, and ultimately, it would adversely affect both of us. This became the norm in our life, our relationship, our marriage. Every pay period, he would transfer his share of the money into the joint account and I would make sure all bills were paid on time. Eventually I was also in charge of paying his credit card bills because he never knew when they were due and I was trying to help him build his credit. One day he was short on money and I confronted him about it. He got defensive and started arguing back. It was his way of distracting me from the main problem, since he had no excuse for being short on funds. He always managed to find a way to put the blame on me or make me feel guilty. But this time I pushed back and being that I wasn't budging in, he put his hands around my neck and started chocking me all while yelling at me. I can't remember the horrible things he said, but I can remember that I feared for my life. This all happened in the car while parked outside my house one afternoon, in broad daylight. Eventually he let go, I didn't say a word after that. I remained silent and all I could think about is being grateful that it didn't get any worse. I was also thankful that nobody saw us. I should have seen it then, but I didn't. I remained blind by his side.
One evening I got home from work and he was nowhere to be found. He was always home about two hours before me and I found it very strange he didn't call me to tell me he had to go out for any reason. I grabbed the house phone to call him at his cell and realized the telephone cable was pulled from the jack. I reconnected the cable and called his cell, it went straight to voicemail. I started to get worried, he's been gone for hours now. He finally called me to tell me he was on his way home. When he arrived he told me that his friend was in a very difficult financial situation and he needed to borrow some money. So he went to the bank to withdraw $200 and drop it off at his friend's house. Something was not right about what he told me. Why was the house phone disconnected from the jack? I grabbed the house phone and checked the last 5 numbers dialed. One of them, the last number dialed, I didn't recognized so I called it back. It was a woman.  I asked her who she was.
'I'm a dominatrix,' she said.
I was in shock, but all I wanted to know was 'Did you have sex with my husband?!' She answered 'No, I don't have sex with my clients'. I hung up to phone, dropped to the floor as I felt my legs getting weak. I felt my heart squeezed and was having trouble breathing. I couldn't speak, I was having a full on anxiety attack! My husband saw me and ran to me. I managed to gather enough strength to get up, run to the bathroom and lock myself in. He kept banging on the door to let him in. I kept yelling 'leave me alone!' He was begging me to open the door and let him in, he said he was worried about me. 'Leave me alone!' I kept yelling. I didn't want him to touch me. I didn't know what to think, I didn't know what to do. Eventually I had to come out of the bathroom. Where would I go from there? What would I do? Then I started doubting my reaction to everything that happened. Was I overreacting? Everyone has problems, we can talk this out, and we can fix this. I started to calm myself down. I could hear him calling my mother on the phone asking her to come over and talk to me since I still refused to come out of the bathroom. Once my mother arrived I came out and she spoke to us. By this time I was calmer, although still hurt. But I agreed to work it out with him. I should have seen it then, but I didn't. I remained blind by his side.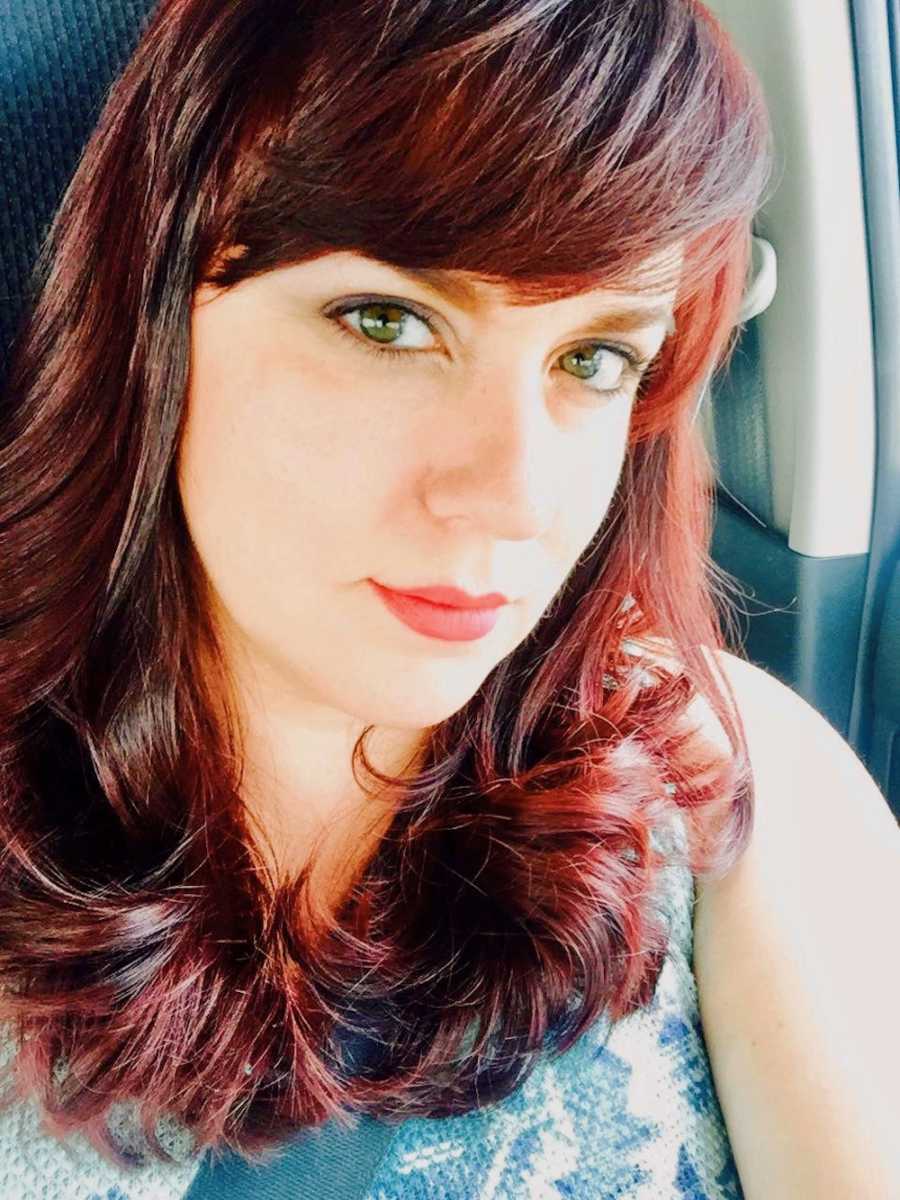 Throughout the years I dealt with the same things over and over again. Whenever I found out he had spent money renting porn DVDs and not returning them on time, ordering porn through cable, paying for chats with online girls and downloading videos and photos, paying for access to pornsites. He would get angry and call me names, the worst names you can ever think of. He used to lie about everything, even things he didn't really have to lie about. He often made me feel as if I was an inconvenience in his life. That this was my problem because I was insecure. Sometimes fights became physical. I was pushed and shoved against the wall, sometimes my head would hit the wall so hard I would blackout and fall to the floor about to pass out. But the last time he ever raised his hand at me was the time he got caught by my mother and sister. He and I were arguing and he attempted to kick me out of my own house. I refused and remained seated on the couch. He came barging in towards me and grabbed me by my clothes and dragged me. The thump sound my body made as it hit the ground upon him dragging me down from the couch prompted my mother and sister to come to my aid. They walked in to find him dragging on the floor across the living room towards the door and most likely with the intent to push me down the stairs. My sister, with all her strength pushed him away against the wall. She was furious! I should have called the cops, but what stopped me was that he was genuinely scared. I don't know why but I felt bad for him. That was the day my husband was dead to both my sister and my mother. I should have seen it then, but I didn't.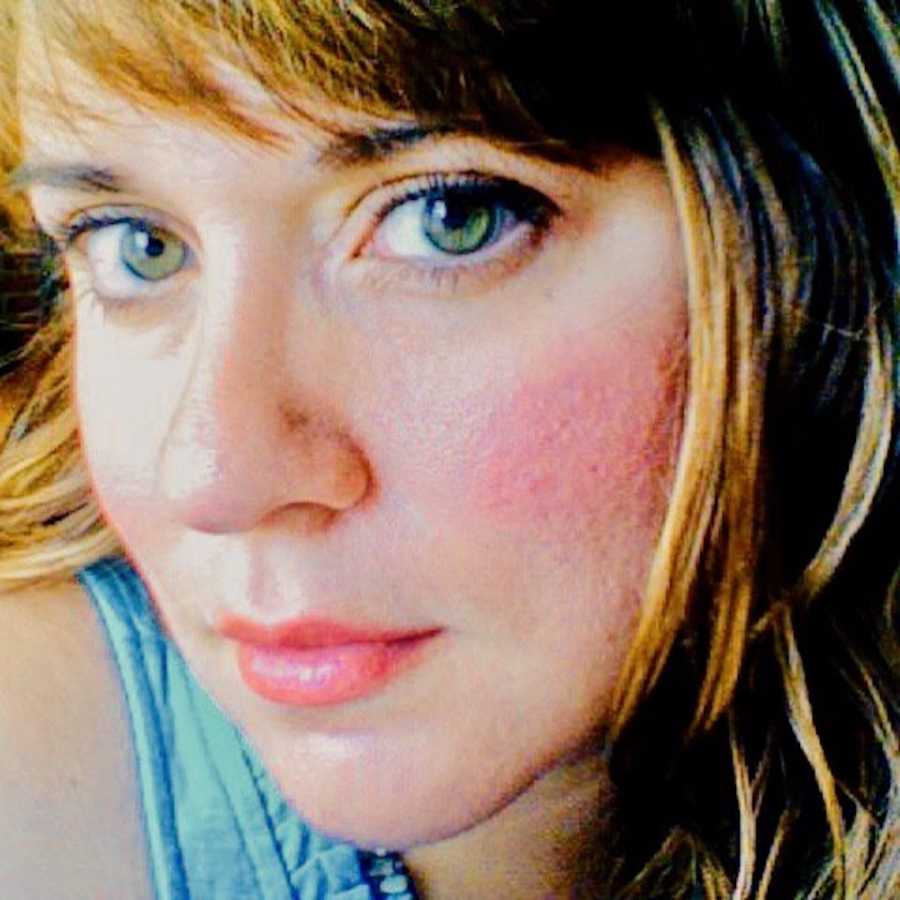 I remained blind by his side.
Ten years married and I felt it was all coming to an end. I knew I wasn't happy. I was happy I was married but I was not happily married. I grew up with the notion that marriage is forever so I stuck around sacrificing my happiness to be with him. I used to play it down by thinking that things could be much worse. That he could be out there using drugs, getting into fights, drinking, etc. I used to try to convince myself that all those things were so much worse than everything I had gone through, was going through and would go through by his side. Besides, I felt financially responsible for his life. I knew if I walked away he would not be able to survive. He depended on me in more ways than one. And I couldn't do that to the man I promised to love and be by his side for better or for worse. I failed to see that my marriage was always for worse.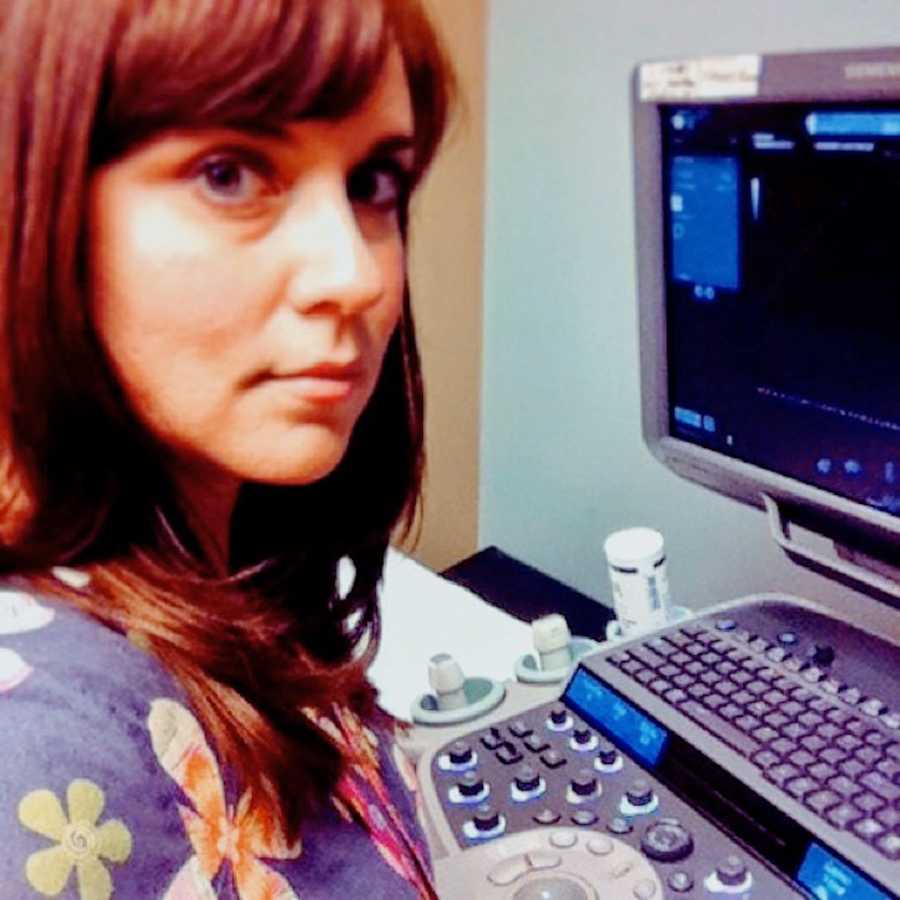 In order to please him, as I always did, I supported his decision to join the world of bodybuilding. I financially and emotionally supported him through it all. I celebrated his triumphs. I remained his loyal cheerleader in his shadow. Little did I know that all of this was part of a plan, all part of his ultimate act of betrayal. He had grown bored of me, he used to say I was not fun anymore, that we no longer went out and had fun like we used to. He complained that I was not affectionate. I guess I failed to see that it was also my responsibility to make him happy. I was no longer useful, I was running on empty, I had nothing else to offer him. All that lead to him seeking comfort in the arms of other women. There was one in particular. He picked her because she had more to offer financially and because she was hooked on his charm. She felt bad for him, all based on the lies he told her about me, about us, our marriage. She took pity on him and invited him into her life. And so he left to be with her.
I look back at all the times I should have walked away and never had the courage to do so. Twelve years of my life I gave to a man that took everything for granted. Twelve years I endured emotional, mental, verbal and physical abuse. Twelve years I will never get back. Twelve years I sacrificed my happiness. Twelve years of regrets.
I started the New Year in pain. I lived in shame and guilt. I felt I didn't deserve better. I felt I wasn't worthy of love or happiness. I was drowning in my own pity, my sadness, in depression. I felt empty inside. I had nothing to offer to the world and questioned my existence. I became afraid and started seeking professional help. This is when I realized that I was in an abusive relationship and everything I had endured I did not deserve. It took so much strength I didn't feel I had but also didn't know I had to be able to heal all wounds. Guilt and sadness became anger. Anger became feelings of vengeance. Feelings of vengeance became forgiveness. Forgiveness became acceptance and acceptance became peace.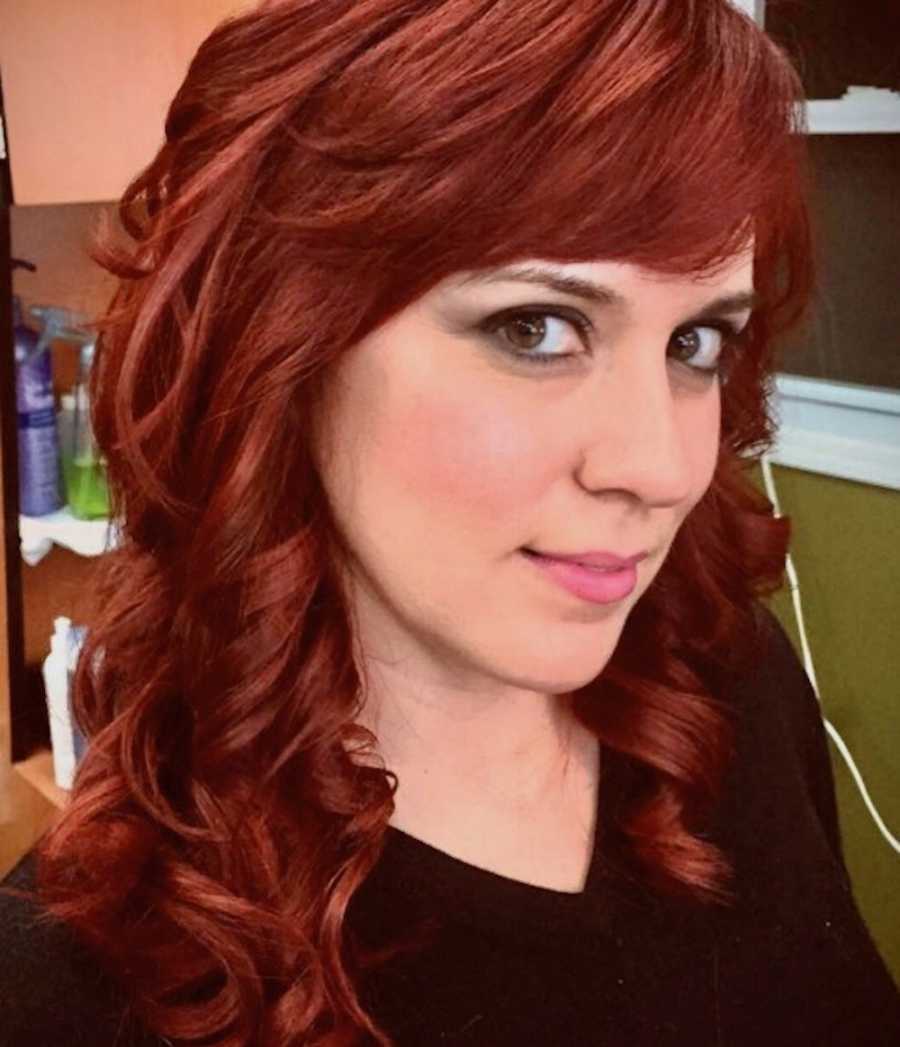 It's been four years since that New Year's Eve. And I look back in disbelief that I am standing where I am today. Four years ago I could not fathom the idea of surviving the pain. I was in a dark place. I could not see myself as a warrior or a survivor. It wasn't easy, but I knew it wasn't impossible. I but didn't know if I had the will. There were many times I felt I had taken two steps forward and then ten steps backwards. I do have to say that once I became aware that I was a victim, I let go of the guilty and the shame. That was the moment I saw a dim light at the end of the tunnel. That was the moment I knew that if I fought I had the chance to survive all this. That was the moment I wiped away my tears and picked up my armor.
The place that I'm at right now allows me to share my story, to open up to those that are living in that dark place I once was. I can only hope that my story will help those that think they lack the courage and strength to move forward. To those that believe they can't go on, I promise you, you have the strength, you have the will, and you just need to believe in yourself. You are breathing, you are already in a good place, a good place to start making a change in your life, and the first step towards happiness."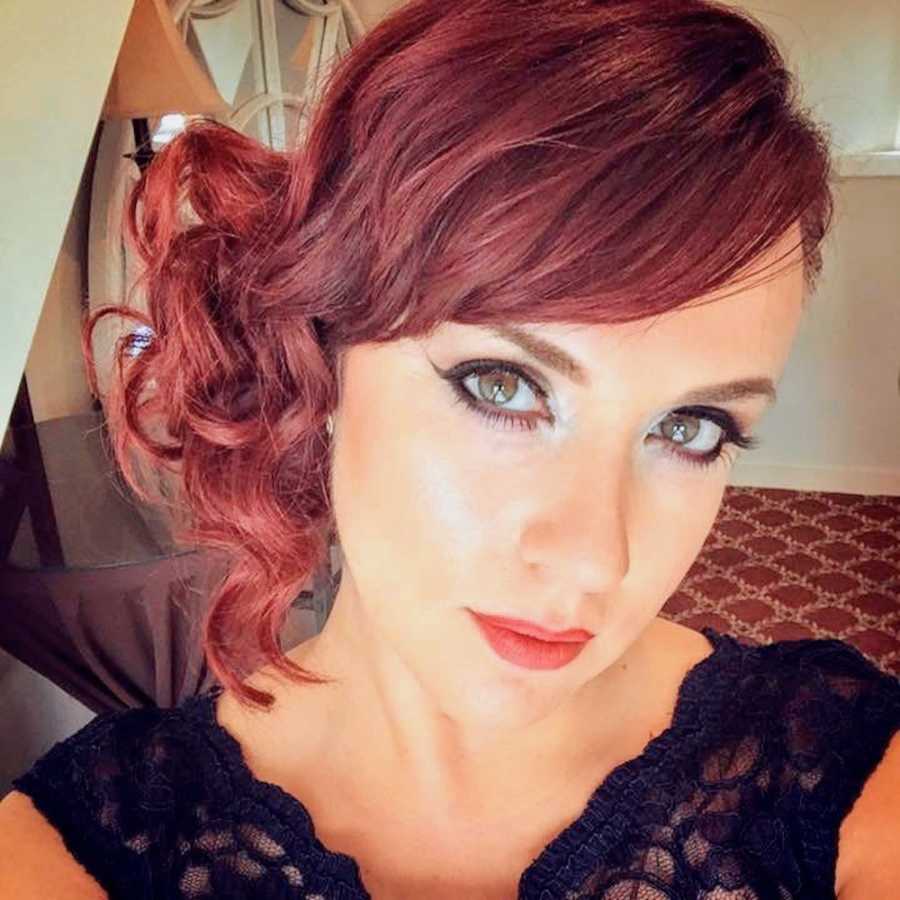 This story was submitted to Love What Matters by Sabik Ruiz, 40, of New Jersey. Follow her journey on Instagram here. Do you have a similar experience? We'd like to hear your journey. Submit your own story here. Be sure to subscribe to our free email newsletter for our best stories, and YouTube for our best videos.
Read more stories like this: 
'It was the night of our 8-year wedding anniversary. As I pulled up, I see him standing outside holding a red Solo cup. He came with a cocktail. I thought to myself, 'Interesting.'
'Am I speaking to Stefany?' I tell her yes. 'I've been having an affair with your husband for 18 months.': Woman discovers husband used 'Ashley Madison' dating service for affair
'I'm a guy who was married to my best friend for 10 years that discovered multiple affairs at the end of our marriage': Single dad rediscovers self-worth after it was shattered by infidelity
Do you know someone who could benefit from this story? Please SHARE on Facebook to make them aware there is a community of support available.