"Personally, I've learned a lot about perseverance over the past three years, but I know a girl who's known it since she was born.
From the time she was little, she knew she'd to go to college. I remember her coming home from an elementary school college-themed spirit day, announcing with her little hands on her little hips that she was going to college 'no matter what.' Of course, I retorted with, 'Let's just see if we can get through this second grade 85-page math packet, first.' But, no matter how hard she had to work at it, she continued to tell people – anyone, even complete strangers, who would listen – about this goal until high school graduation.
By the time she was nine years old, we had researched admissions requirements to various colleges across the country, including her dream school – which was out-of-state and out-of-budget.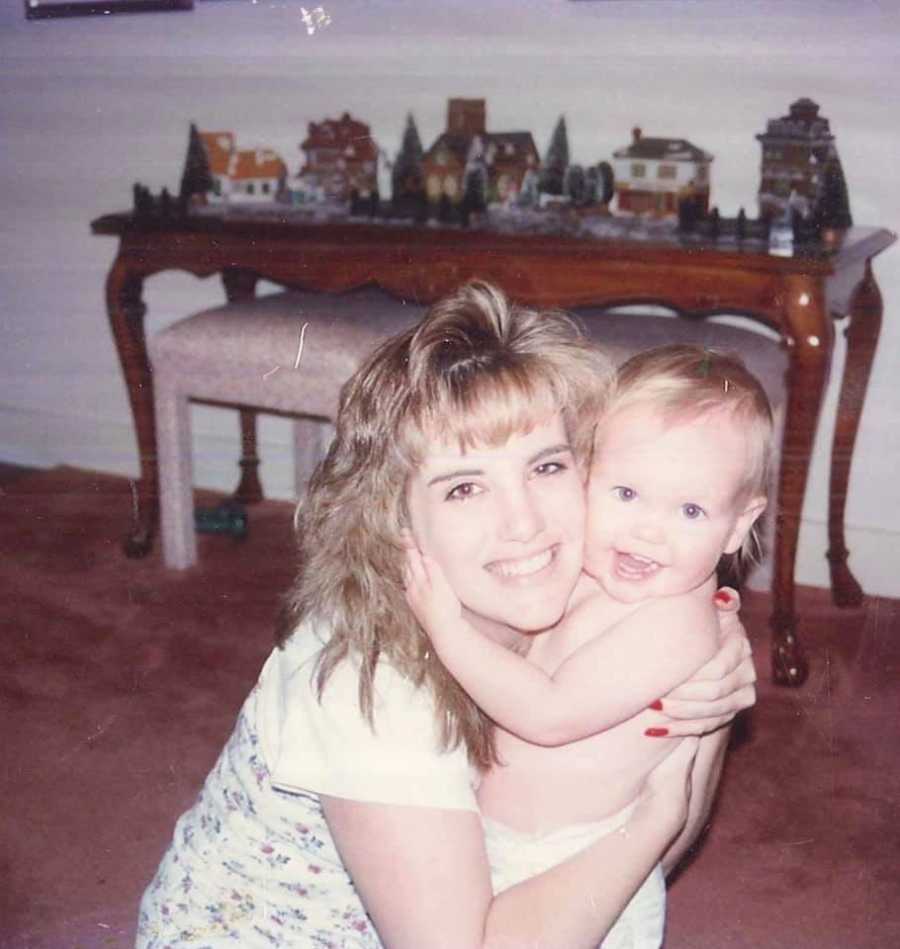 Still determined as ever, she knew what she needed to get into college: good grades and a grocery list of achievements. And she did it. From AP classes to leading the local youth city council chapter, she did it. She was in Key Club, as well as the yearbook editorial staff. That's not even the half of it. In fact, her freshman year, the kid who never played an instrument joined the marching band because they needed a marimba player, and even though her bid for student council was rejected twice, she didn't stop trying. No matter how defeated she felt, she tried and tried again until she was elected to student council her junior year.
For her senior project, she obtained an internship with the local newspaper and earned her first byline of her desired career in journalism. Come graduation day, she placed in the top ten percent of her class and earned over six thousand dollars in scholarships.
None of this, she later realized, would guarantee her a spot at her dream school.
After all that hard work, she didn't get accepted into her top-ranked colleges. And the ones she did get accepted to were not so generous with financial aid as she had hoped.
So, off to community college she went. When she was just 17, I drove with her to move-in to an apartment in another state, over one thousand miles away, to live with five other girls she had never met. No dorms, no resident advisors, heck, I don't even think she had an orientation.
That night, when I had returned to where I was staying, I cried. Oh, I cried. And then cried some more. She was just a small-town kid from Idaho. What was I thinking dropping her off in the 'big city'?
I called her, and she was crying, too. 'Just let me come get you and take you home.' I pleaded. I begged. I gave her all the reasons to go home with me. 'It's too far.' 'We have great colleges close to home.' 'You can save money and live with me.'  'The dogs will miss you.'  She refused; and she later told me that she did, in fact, want me to come get her that night, but knew that if I did, she would never leave the comforts of home again. She would never achieve her dreams, whatever those may be. So, she stayed; and she thrived. She joined all the clubs, wrote for the school newspaper, and even got a job at a real one.
All the while working part-time restaurant jobs to pay rent while in school and dealing with all the things life was throwing at her.
But two years ago, she saw her hard work come into fruition. She was accepted into every school she applied to for transfer, including those in the University of California system. She was accepted into the college of her dreams and worked to establish residency to qualify for in-state tuition.
She was set to go, bags packed. And then, at the last minute, her residency was rejected which meant tuition went from just a few thousand a year to a tens of thousands.
Frustrated would be an understatement. It wasn't fair. How could a kid, who worked so hard and excelled in school, be denied an opportunity to finish their education because of money? I think there was a point where she was ready to throw her hands up in the air. Maybe go backpack around Europe or something and just say 'forget it.'
But something inside of her wouldn't let her give up just yet. Just like how she decided not to leave with me that night, she decided to stick it out one more year and do just one more application cycle.
And it finally paid off. She thought she'd petition the UC system once more for residency, but before she could commit, she received a large envelope in the mail from a prestigious private university.
She wasn't too excited at first, because one year of tuition was more than one year of my salary.
We prepared for it to be a bust and another disappointing experience. After all, she got into another private school before with a huge scholarship, only for them to realize they sent it to her by mistake. I remember speaking to my mom that day, before we knew what the letter said, both of us hoping and wishing that something was going to work. Both of us keeping our fingers crossed that this girl was finally going to get a break. Please just let her get a break. I'm pretty sure we both held our breaths for the next twelve hours.
The large envelope didn't disappoint, and she received an academic grant to finish her studies at this renowned private university.
And just this last week, that little girl graduated from that university, with honors. And she did it in spite of every obstacle she faced: housing insecurity, a tumultuous first relationship, the death of her step-dad, and imposter syndrome.
She was scared, but she did it anyways. She did it even though it was hard.
Now listen, I don't really make New Year's resolutions anymore, mostly because I have already tried all the diets and fitness routines. But, I do try to make goals for myself that I can hopefully attain. Ones that are somewhere in my grasp. And while I want to get there, I also want to be able to give myself grace if I don't make it. But, most importantly, I want to keep trying even when I fail. I want to keep going even when it seems like it's time to give up. I want to keep putting in all of my effort, even when it it's hard. I want to stay focused even with the challenges and I want to succeed even when it seems like I can't. And when I look back on what my daughter has accomplished, I realize that I want to be just like her when I grow up. I want to be the girl who doesn't always win, but always tries.
So, as you make your resolutions this year, I hope you will remember her story, and find that same drive, perseverance and fortitude she did. I hope you will realize that even on the hardest day, that the next day will be better. I hope you will draw strength from your deepest place, and above all, I hope you will never, ever give up. You don't know what's waiting for you around the next corner. I'll tell you what I tell my girls every time they feel knocked down – 'Stand tall, whip your hair back, smile, pretend you already own it, and don't be afraid to go get it.' They're learning that, and now I hope you do, too. You got this."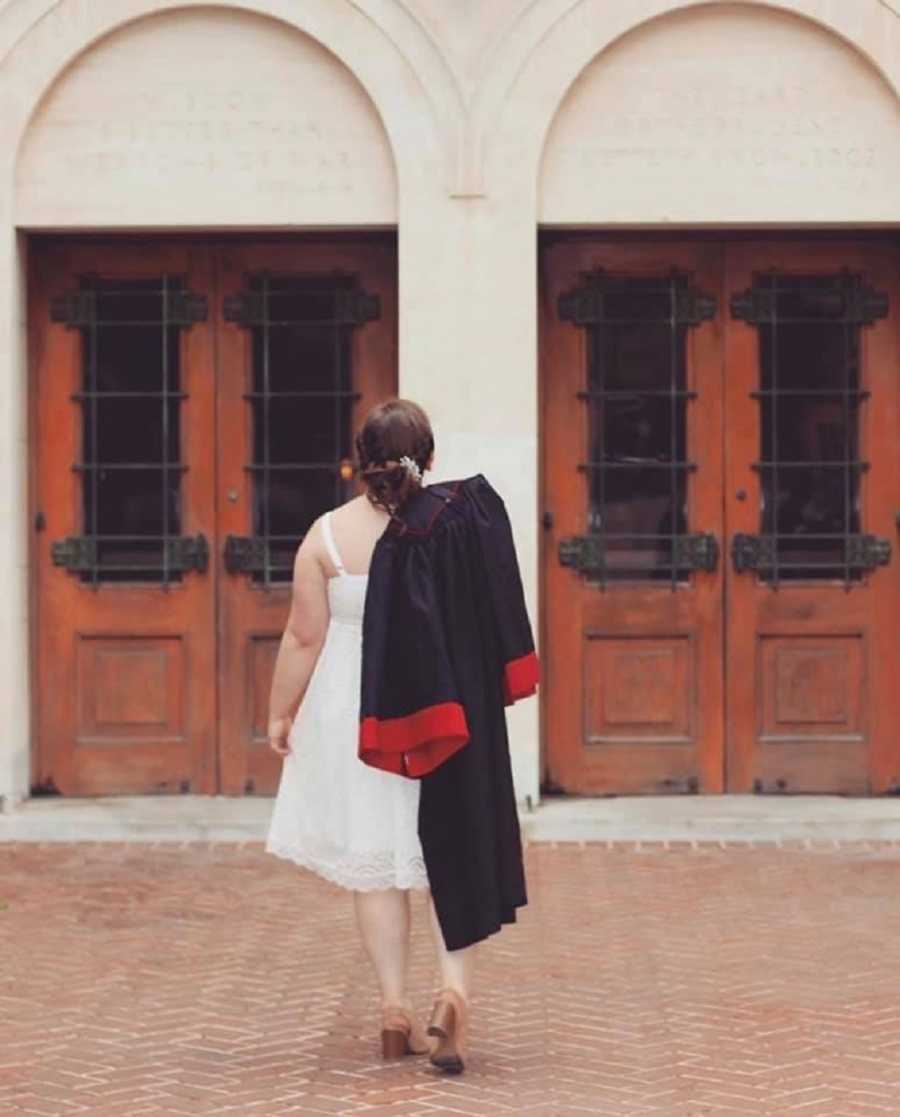 This story was submitted to Love What Matters by Diana Register of Meridian, Idaho. Her book "Grief Life" is available in print and kindle. You can find more of her books here, and her podcast here. Connect with Diana on her author Facebook page, and Instagram.
Read more powerful stories from Diana:
'You didn't pay your bill for 3 months.' No need to rub it in, electric company lady. 'I have a baby up in here!' I lied.': Widow hilariously recalls why she forgot to pay the electric bill, lies to cover her tracks
'Please don't cry,' I mumbled. 'It's a tree. It's just a tree.' And then it happened, full blown tears.': Mom realizes teenage daughter's meltdown was triggered by loss of father, 'No matter how many presents I buy, nothing can heal her pain'
'Passenger 2C stomped onto the plane. He should have worn a sign that read, 'Do you know who I am?' Did you really have to throw your foot on the armchair? Darn. So sorry.'
Please SHARE this story on Facebook to encourage others to cherish every moment and love what matters most.